How to Add a New Electric Fireplace to Your Home. Fireplaces provide a cozy focal point and heat to your home. How to choose an Electric Fireplace for Your Home.
How to Add a New Fireplace to Your Home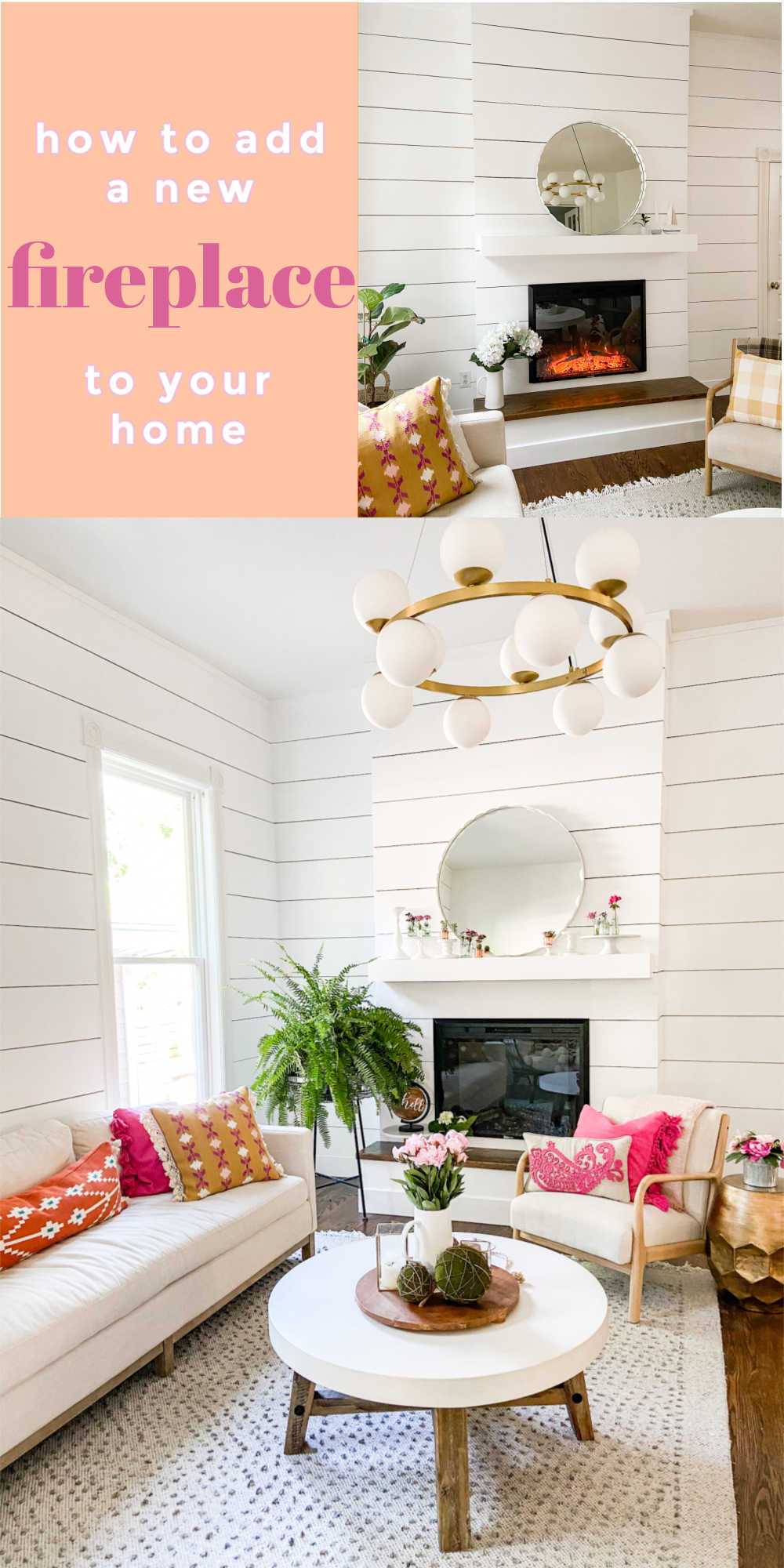 We've been in our new (old) 1891 home for a little over a year. One of the first things I knew I would do when we found the house was turn the dining room into a family room. The house actually has a great open layout and the "dining room" was open to the kitchen, which made it the perfect spot for an adjoining family room!
This post may contain affiliate links. Affiliate links cost nothing to you and allow tatertots and jello to bring you free content.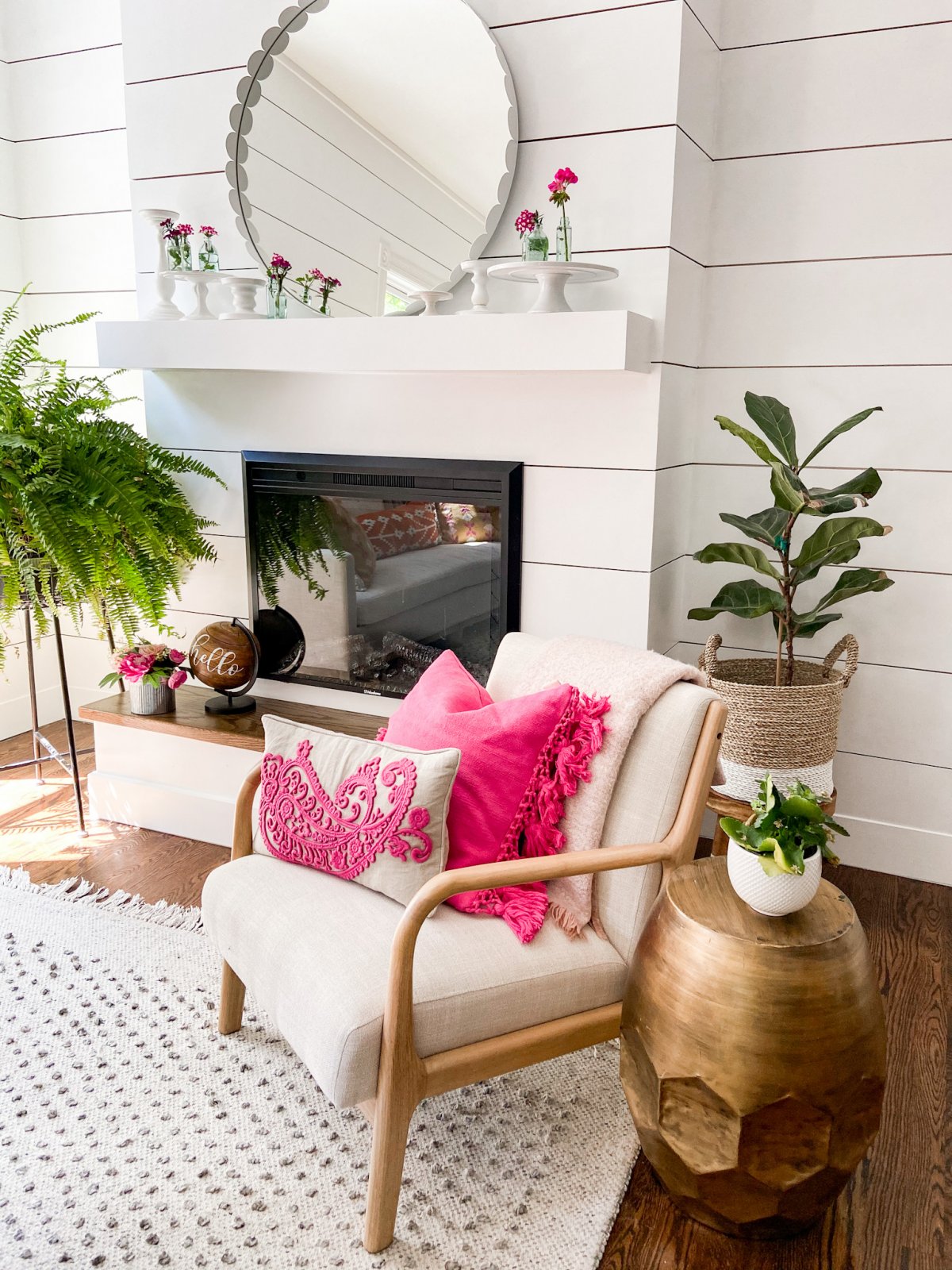 Make a Room Cozy by Adding an Electric Fireplace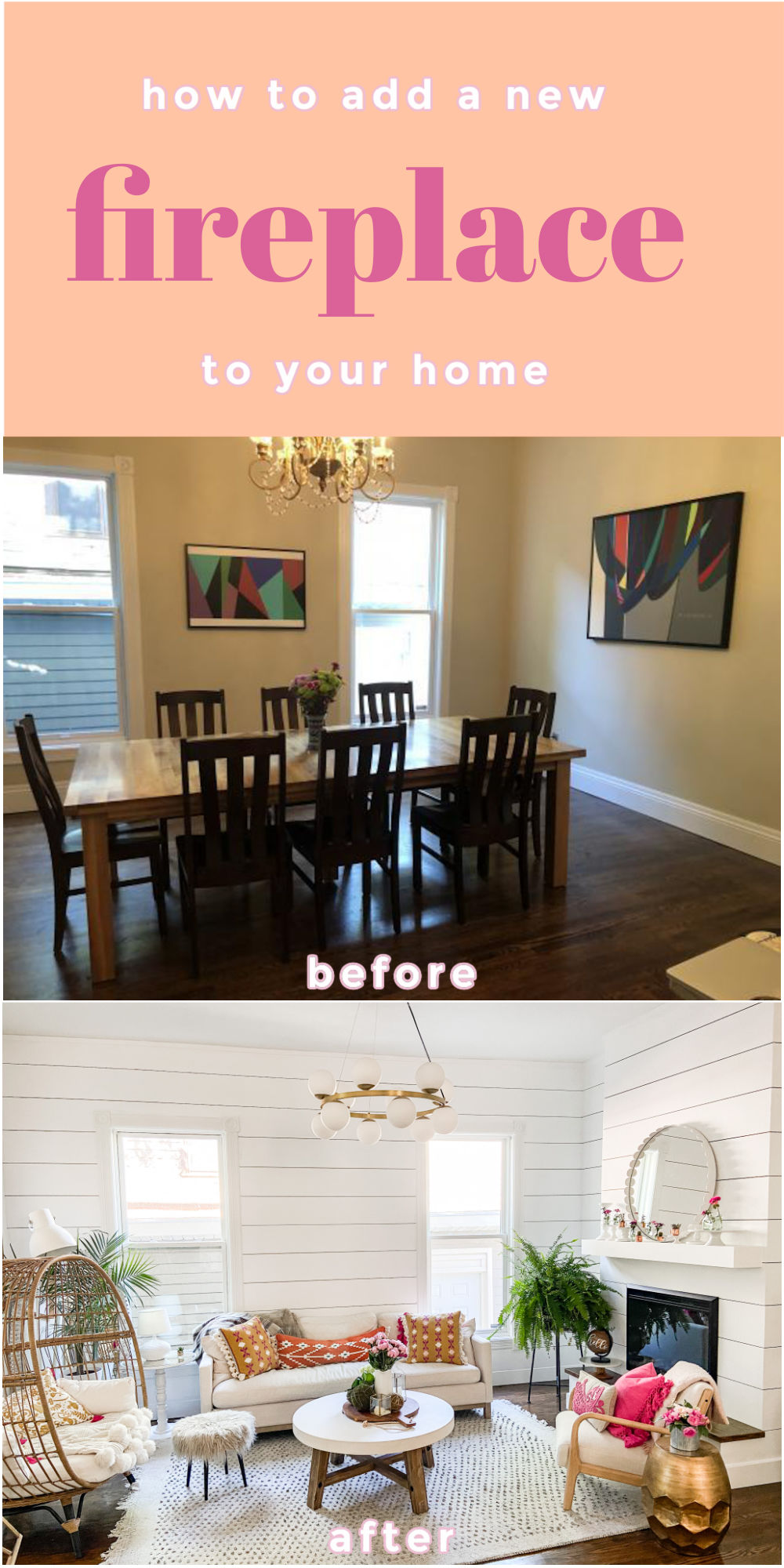 One thing that our new family room needed was a focal point and a fireplace. We love to be cozy in the winter and a fireplace is a must for that (in my opinion). So I started researching how hard it would be to add a fireplace.
Gas Fireplaces Versus Electric Fireplaces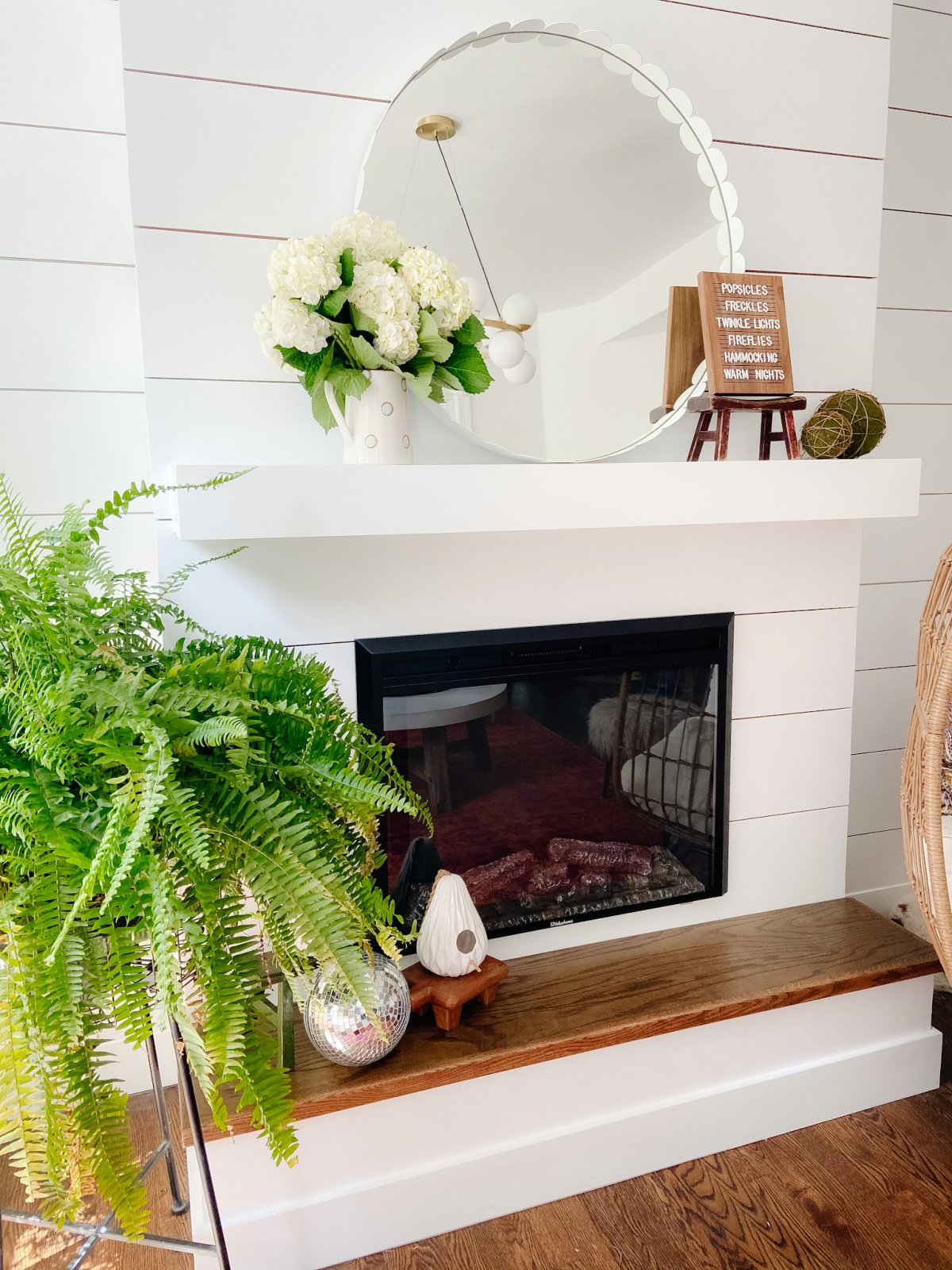 I've had gas fireplaces in our past few homes. So the first thing I started researching was what kind of fireplace to build. As I was researching fireplace options I soon found out that adding an electric fireplace would be much easier than installing a gas one. For starters you need to vent a gas fireplace. And since there is a bathroom behind the wall I wanted to put the fireplace on, it would have been difficult to vent it out of that wall. Plus, the walls in our home are super thick with plaster walls and lathe inside of that.
Electric Fireplaces Don't Need to be Vented Through the Wall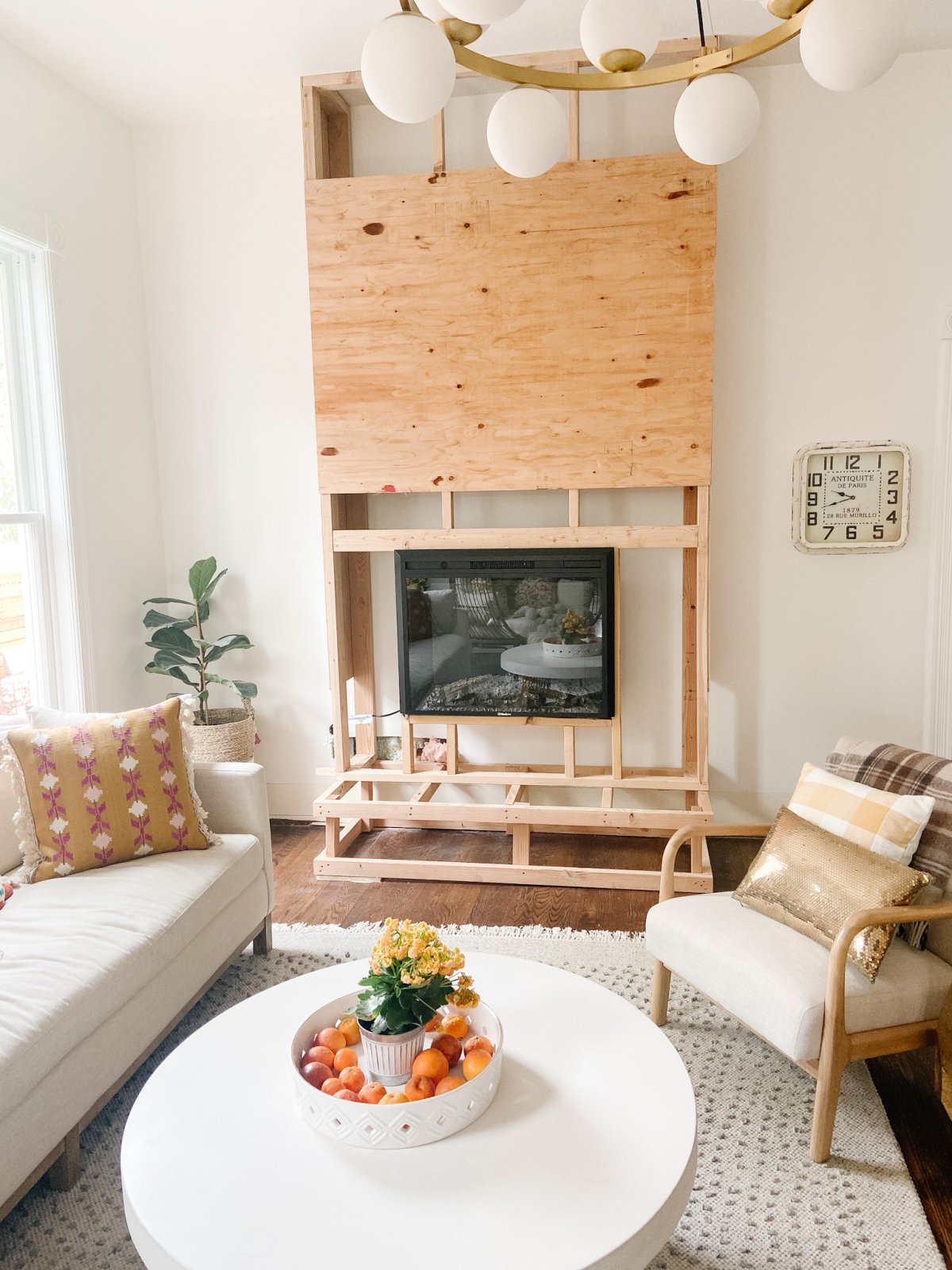 One nice thing about installing an electric fireplace is that they don't have to be vented. They're basically cosmetic with no venting, smoke-free, zero emissions and require NO chimney! Don't fret about needing a fireplace that heats your home. Electric fireplaces can still warm you up and help heat your home. You just need to pick out an electric fireplace that meets your needs.
Research Electric Fireplaces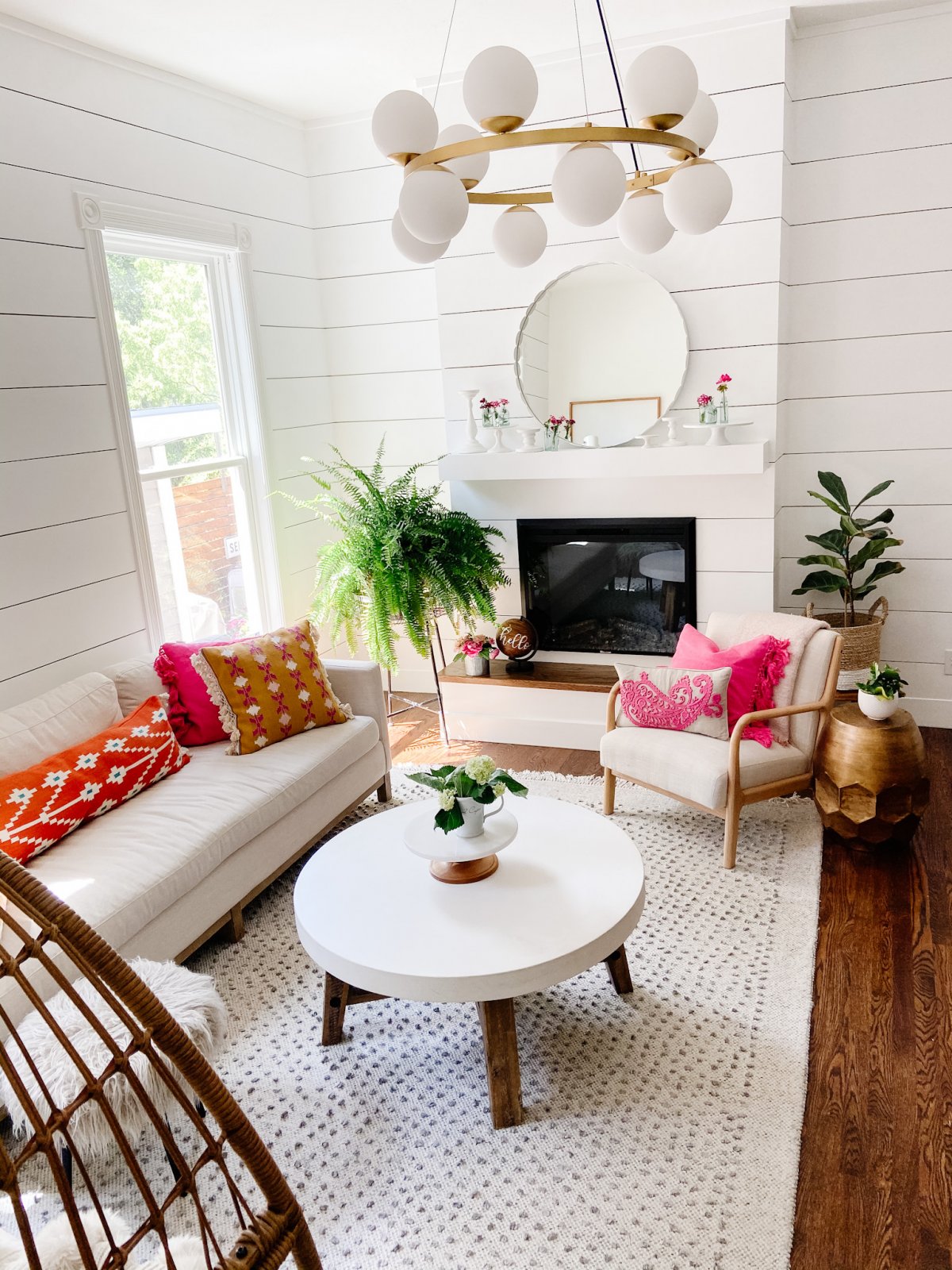 As you are researching electric fireplaces, think about how you will use the unit and the size of the space you're heating. Forced fan fireplaces are best for areas around 400 square feet, while infrared quartz units are best suited for rooms around 1,000 square feet. The maximum size for any heater to work efficiently is about 1,500 square feet.
Electric Fireplace Features to Consider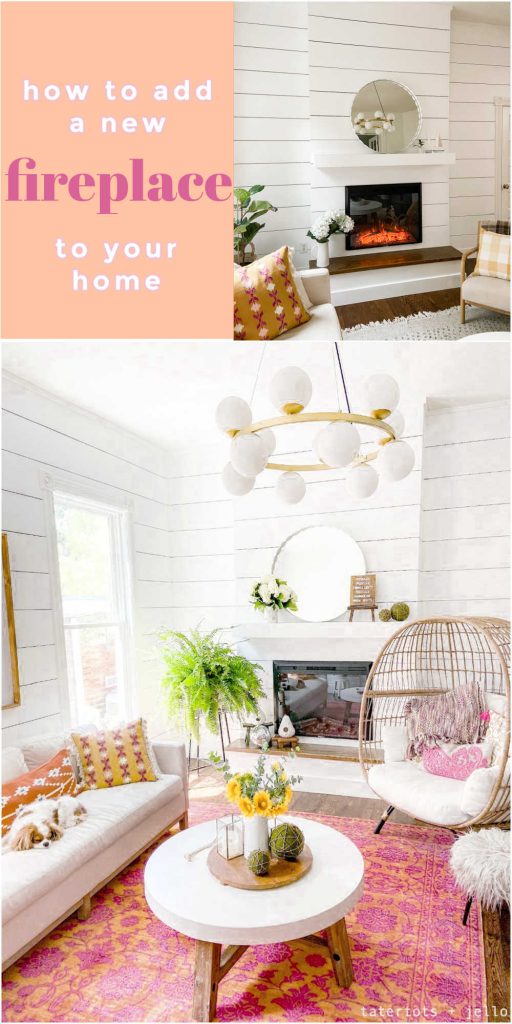 Electric fireplaces have come really far in the past couple decades. They are almost hard to spot compared to traditional fireplaces. There are a few special features that you might want to consider as you decide what type of electric fireplace is best for your home. Here are a few special features you might want to consider:
Safety Shutoff Switch
Realistic 3-D Flame
Multiple Heat Settings
Automatic Temperature Control
Different Flame Brightnesses
Multiple Flame Colors
Flame Sounds (yes it's a thing haha)
Heating Timers
Remote Control
Freestanding Electric Fireplaces Versus Electric Fireplace Inserts
As you are considering an electric fireplace, research the fireplaces that you can buy that are freestanding. The pros of buying a freestanding fireplace is that you don't really have to do anything. Just plug it in or have an electrician come and hardwire it into your electrical system. So easy! The cons (at least for me) is that I think most units are very short and/or very small. They don't look like a built-in fireplace to me. But don't get me wrong, there are some really pretty freestanding fireplaces you can buy. Here are a few of my favorites: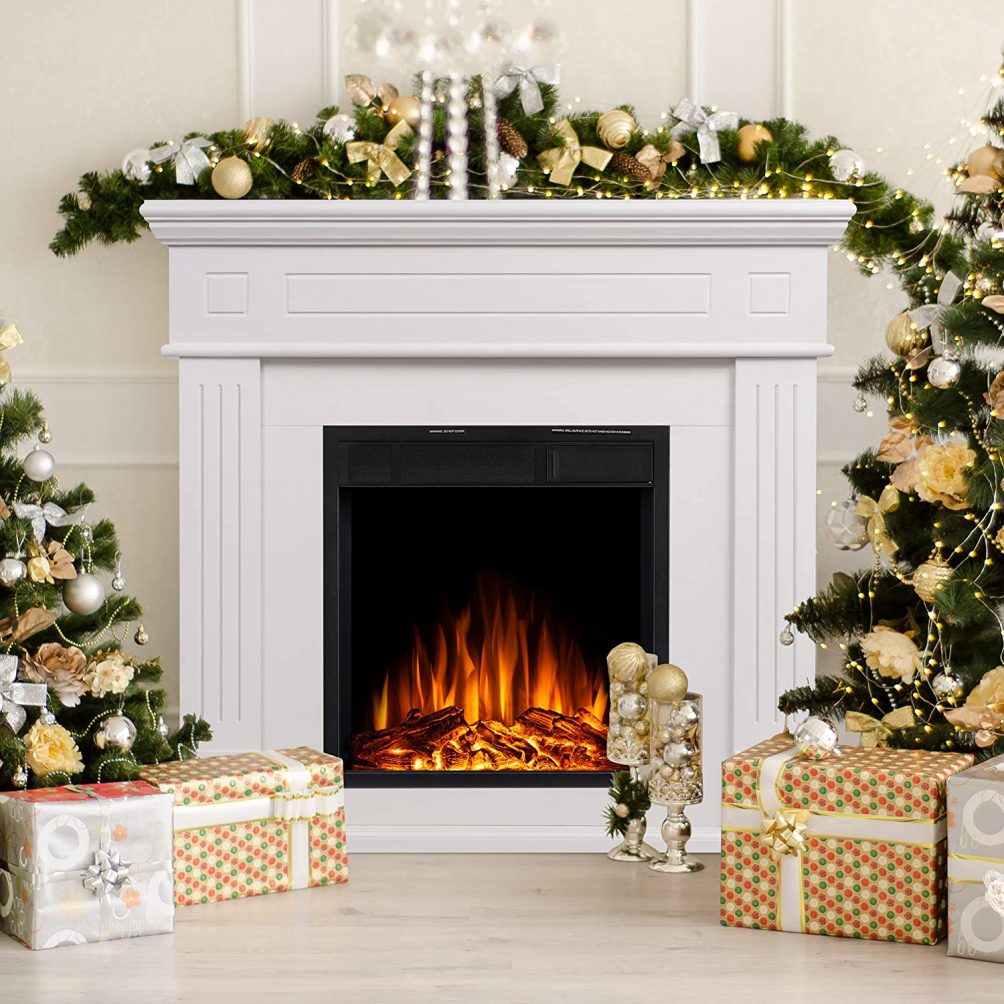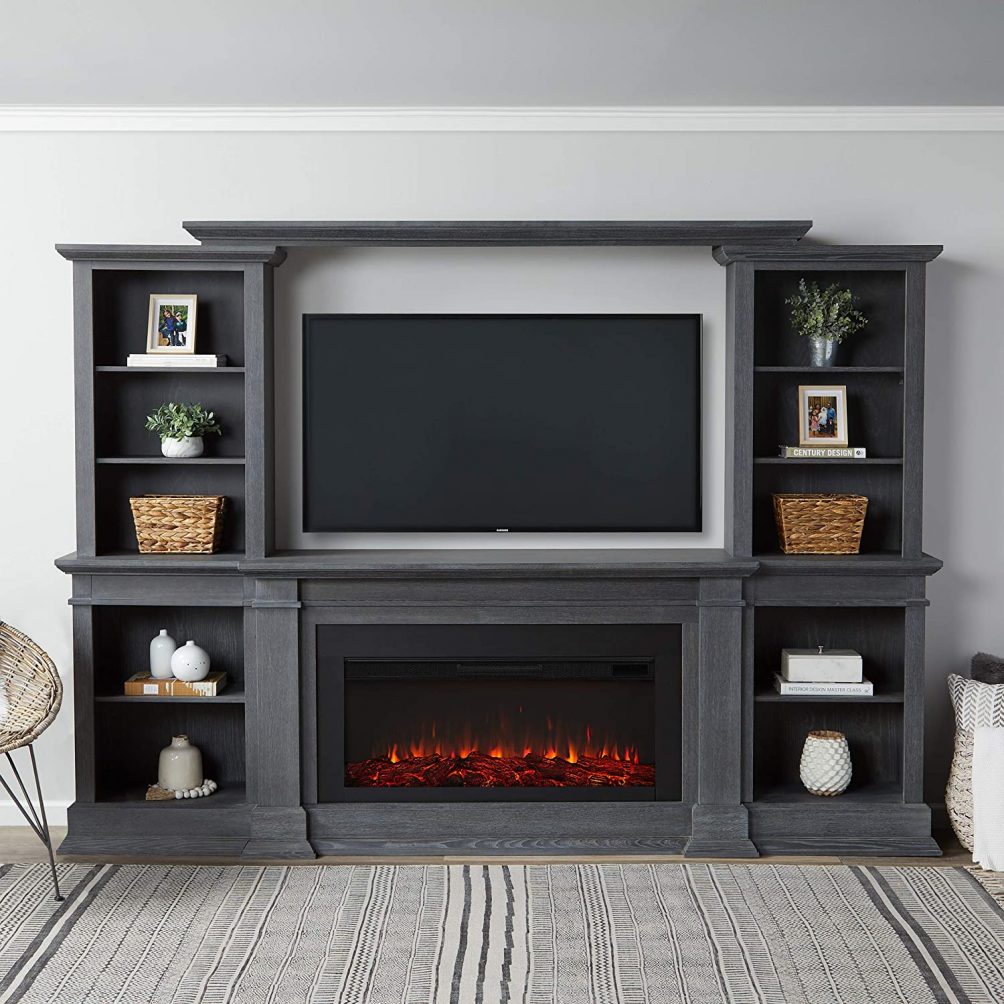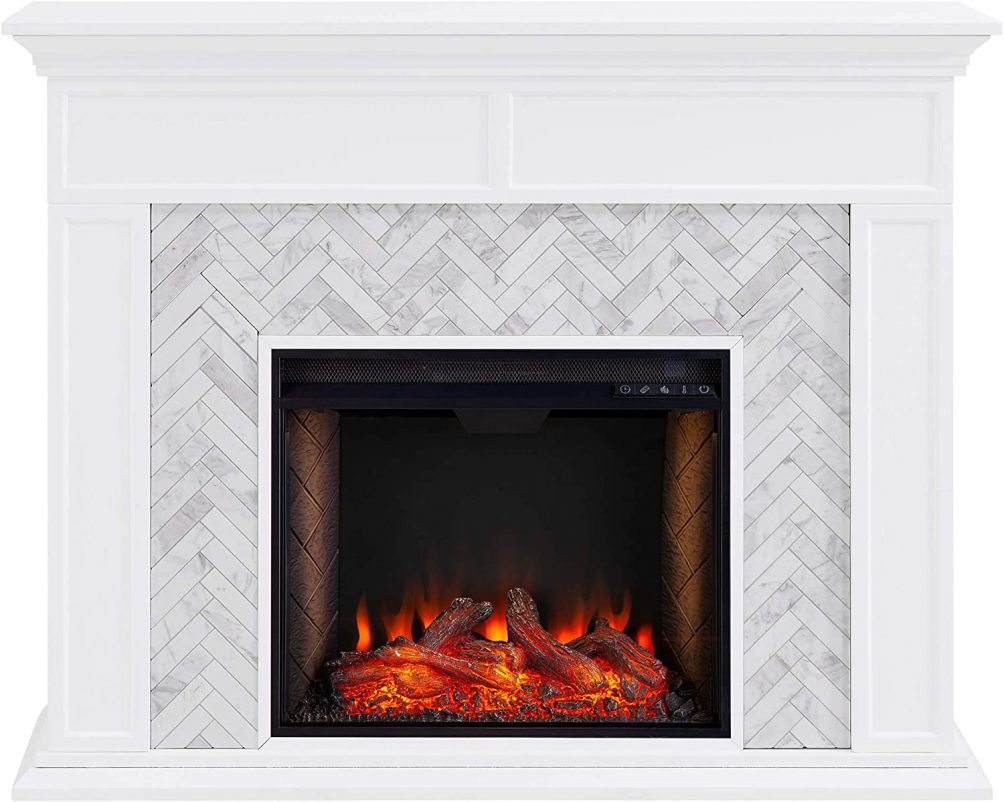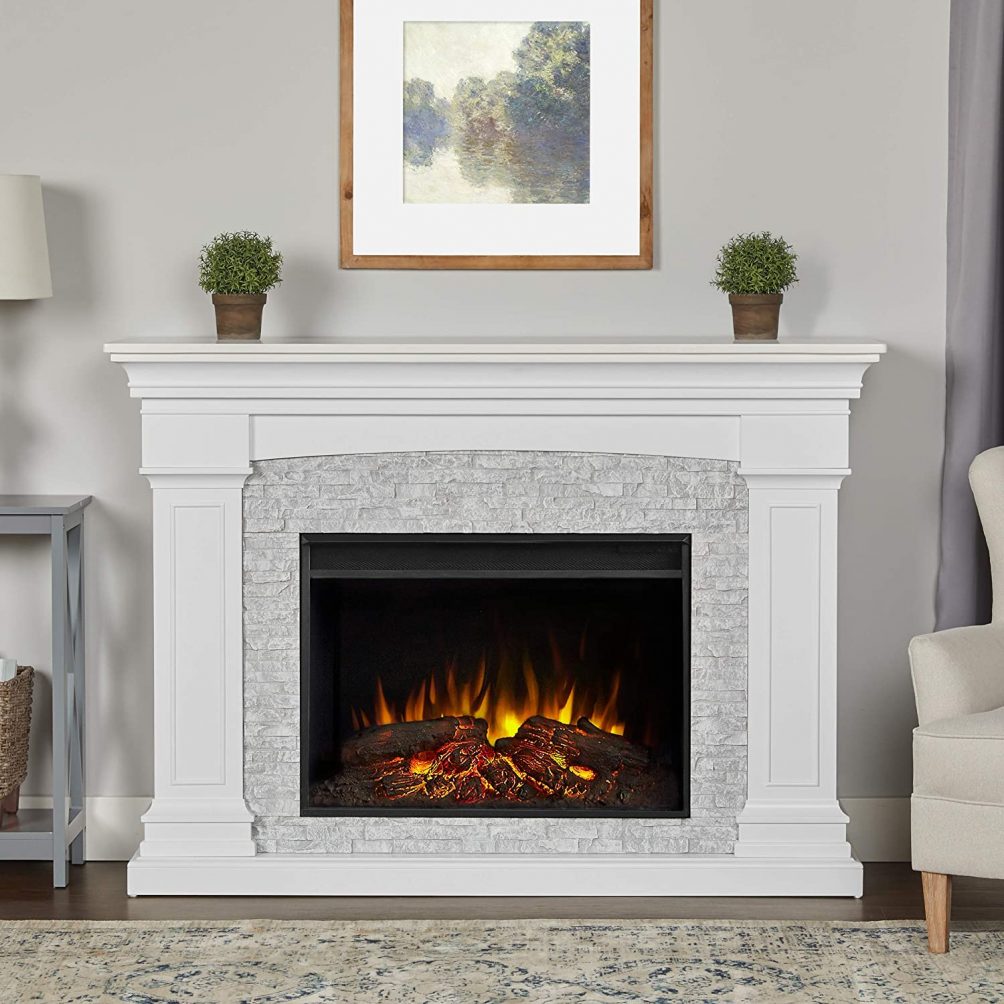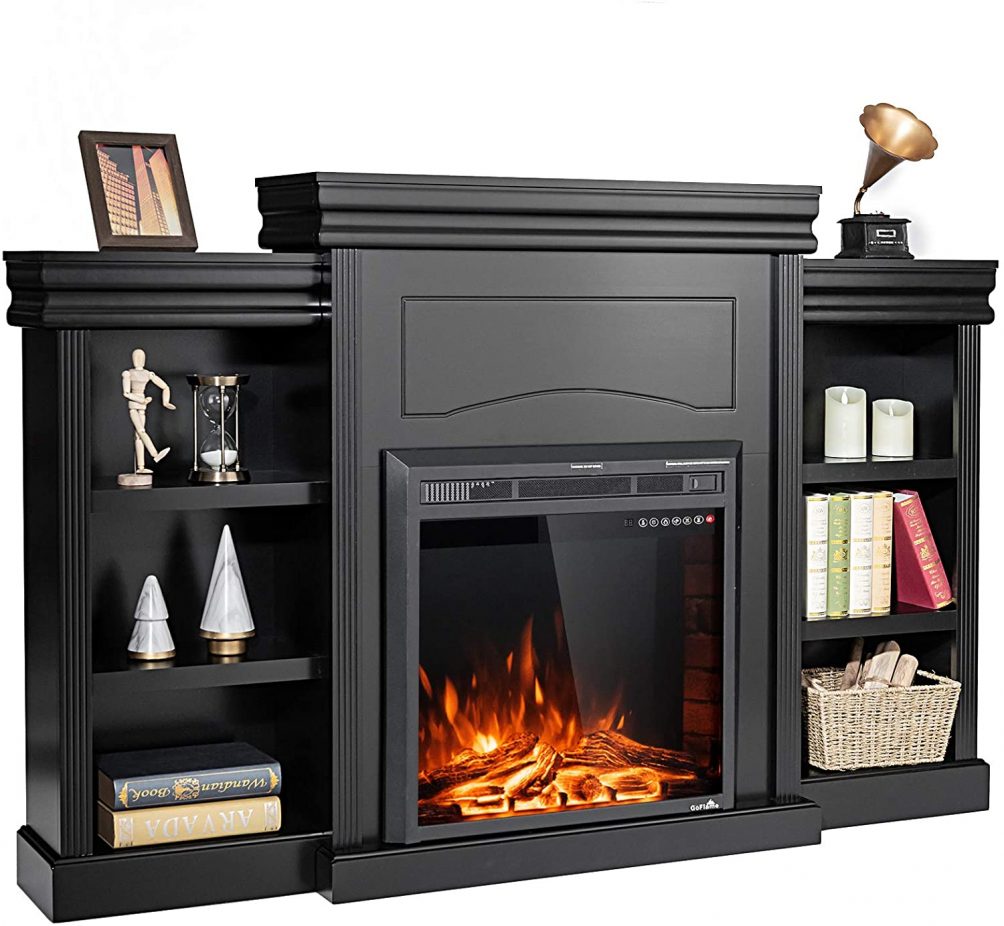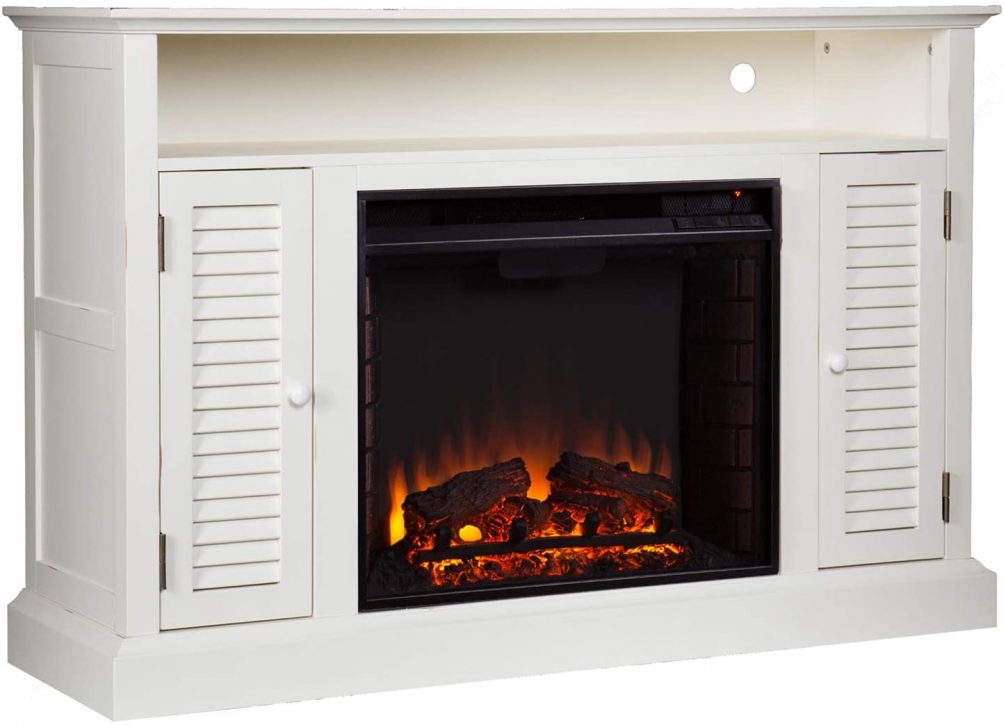 Freestanding Electric Fireplaces are Versatile
Freestanding fireplaces are excellent if you are renting or will be in your home for a short time. You can take your freestanding fireplace with you when you move. Freestanding electric fireplaces are also great if you think you might want to move your fireplace around. Simply unplug it and move it to a different room or wall.
Hardwired Electric Fireplaces Versus Plugin Fireplaces
When you are researching electric fireplaces be sure to see what kind of power supply are included. Electric fireplaces come in two different power supplies — 120 volt and 240 volt. A 240 volt requires a separate line and an electrician to install, they also produce more heat. 120 volt fireplaces can be plugged into a standard outlet.
Research Electric Fireplace BTU Ratings
Research how many watts/BTUs per hour each electric fireplace gives off. On average, all standard units produce 4600 BTUs per hour. Built-in models which can be hardwired for 240V can produce up to 8900 BTUs. Infrared heaters produce about 5200 BTUs per hour. The higher the BTU rating, the higher the heating capacity. Most United States power outlets are 120 volts and are rated at 15 amps. The standard ratio of watts to square foot heated is 10 watts to 1 square foot. Using this ratio of 1:10, you will get an idea of how much space the electric fireplace you are considering will be able to heat.
This is the Electric Fireplace We Used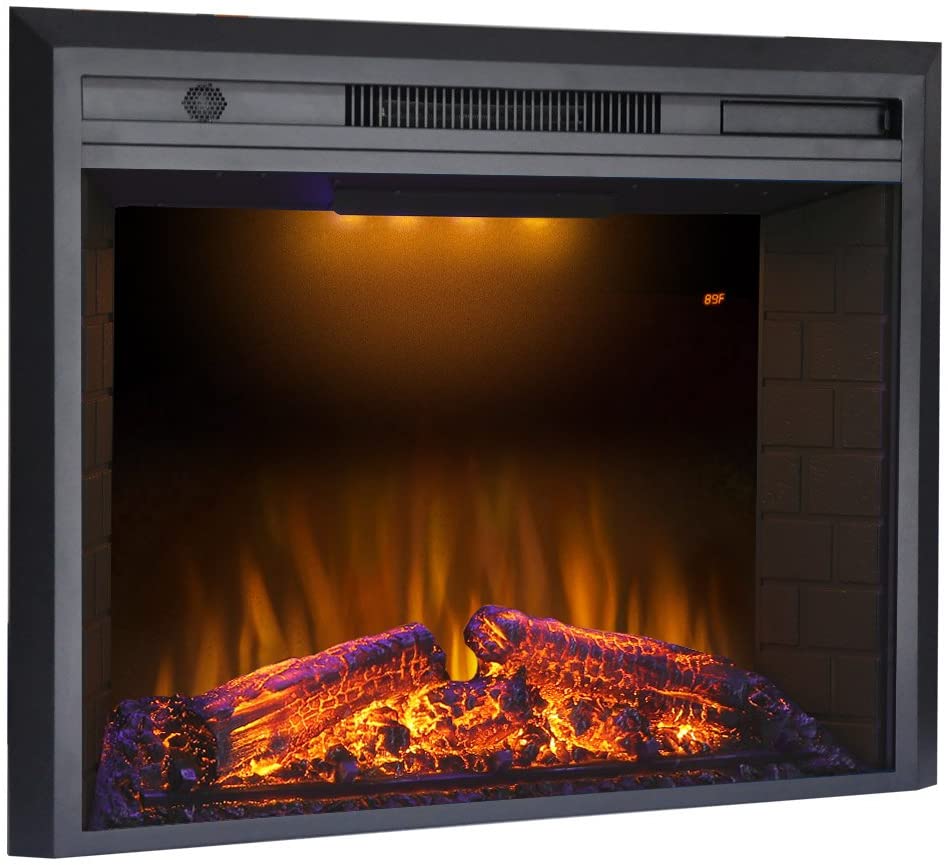 This is the electric fireplace insert we used and built our planked wall around. There are a few reasons we went with this insert:
Vent-free – easiest type of insert needs no venting.
Two Heat Options — 750w and 1500w
Timer – can be programmed to run for different time periods and it has an automatic shut off in case it's accidentally left on.
Remote Control
Different Flame Levels
Different Flame Colors
It does have a speaker and crackling sounds (that wasn't really a deciding factor just a feature)
Quiet Blower — We have another fireplace with a blower and it's so loud. This one is very quiet which is nice when you are watching tv or having a conversation.
Realistic – the unit is all glass and metal, no plastic. It was the most realistic electric insert I found.
Good Ratings — I did a ton of research and read thousands of reviews. This model and company gets good reviews. This unit has 4.7 our of 5 stars with more than 800 reviews.
Different Sizes — This insert comes in a bunch of different sizes and shapes. I got the 36 inch model because I wanted a large insert because of the scale of the wall we were building it into.
How to Make Your Electric Fireplace Insert Look Built In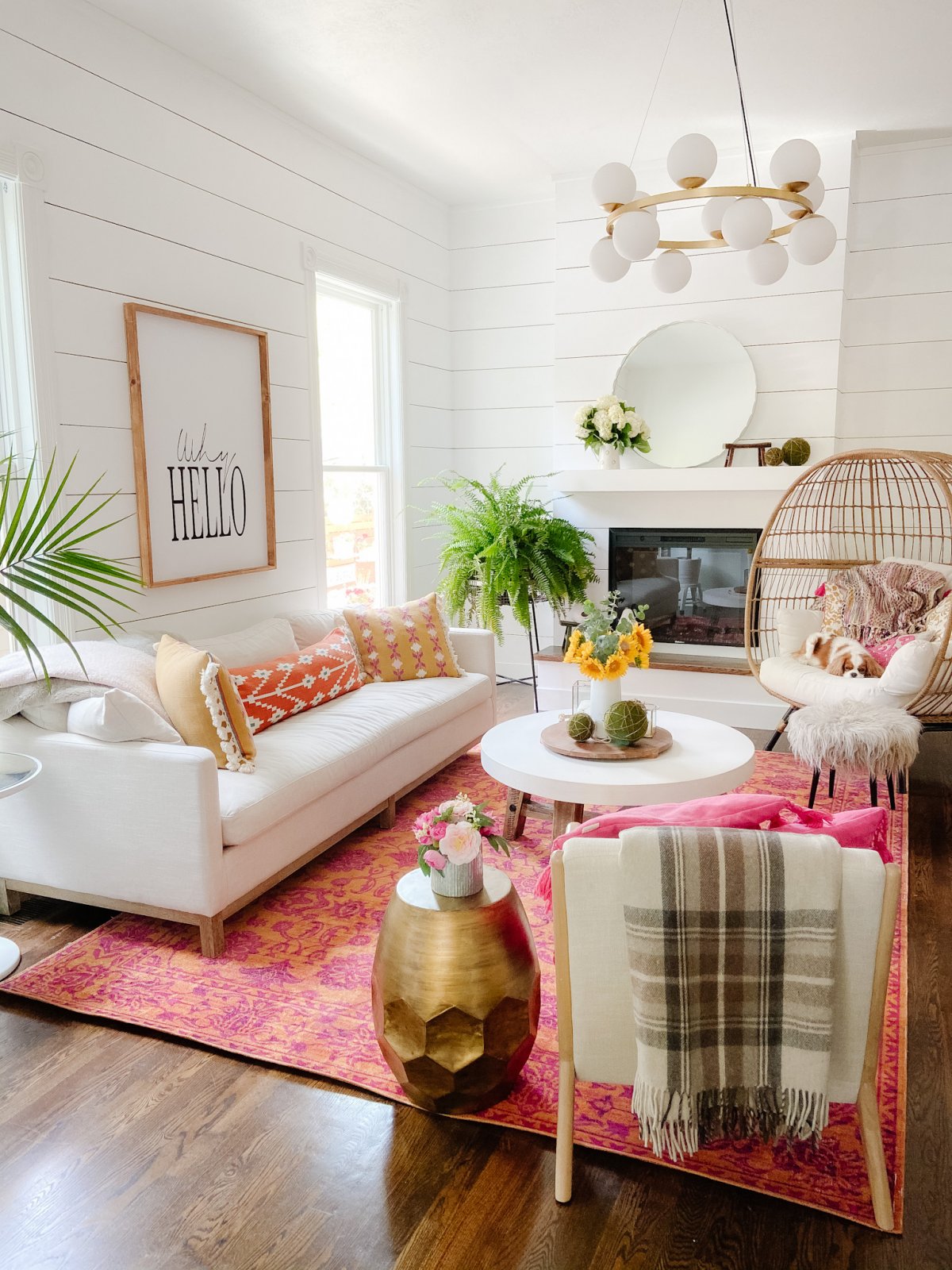 Once you have decided to build a surround for your electric fireplace, how do you make it look like it's always been there? If you are adding a new fireplace to your home you want it to fit in and look like it goes with the rest of your home. Take that into consideration. Add a mantel and surround that match your home's aesthetic.
Adding a Full Wall Fireplace Surround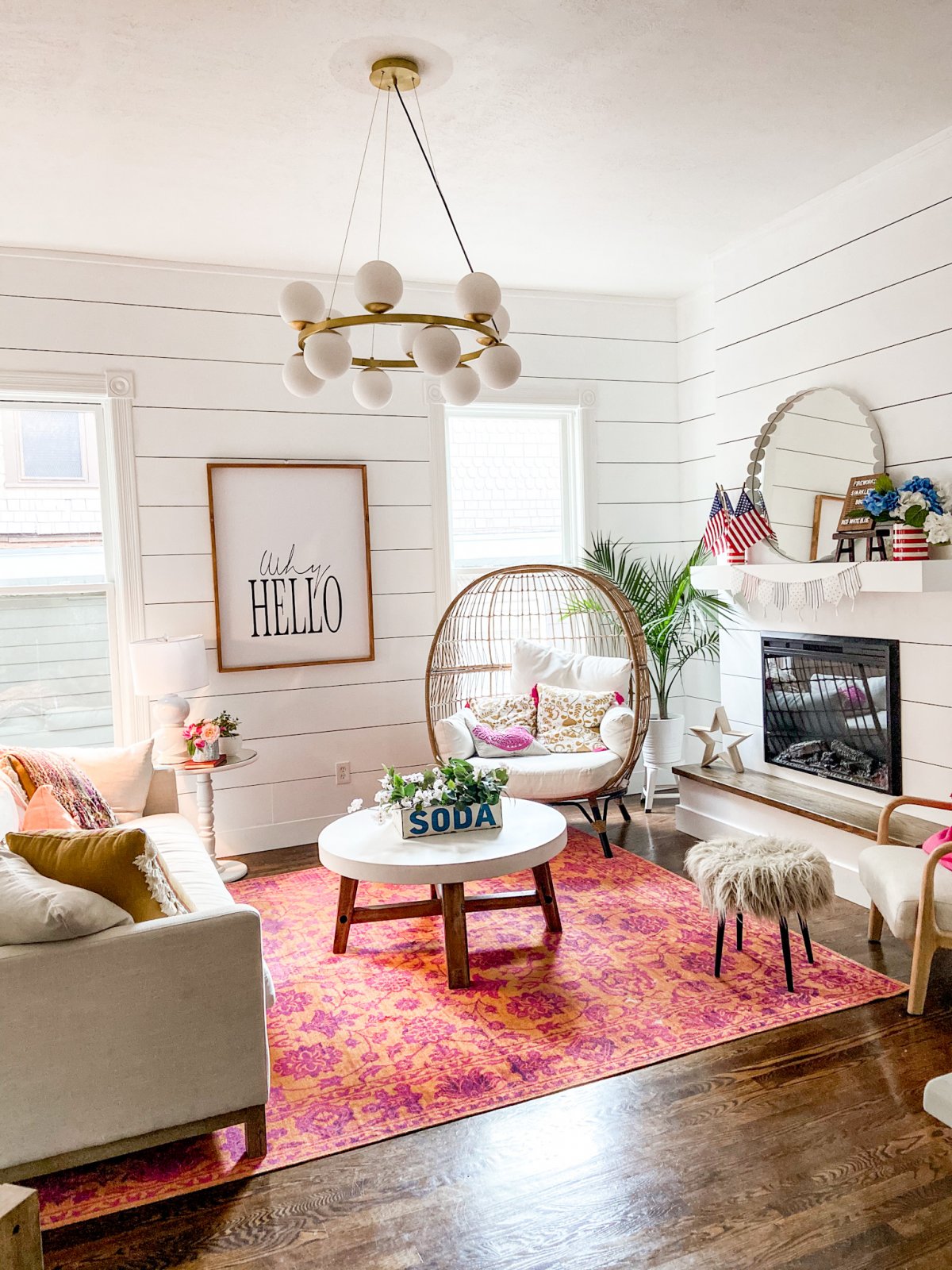 We decided to make a full-length wall fireplace surround. When we were remodeling the kitchen we planked the upper part of the wall with 10-inch wide planked plywood that we painted white. We continued that wall over to the fireplace wall since it was on the same side of the room.
How to Build a Planked Full-Length Fireplace Surround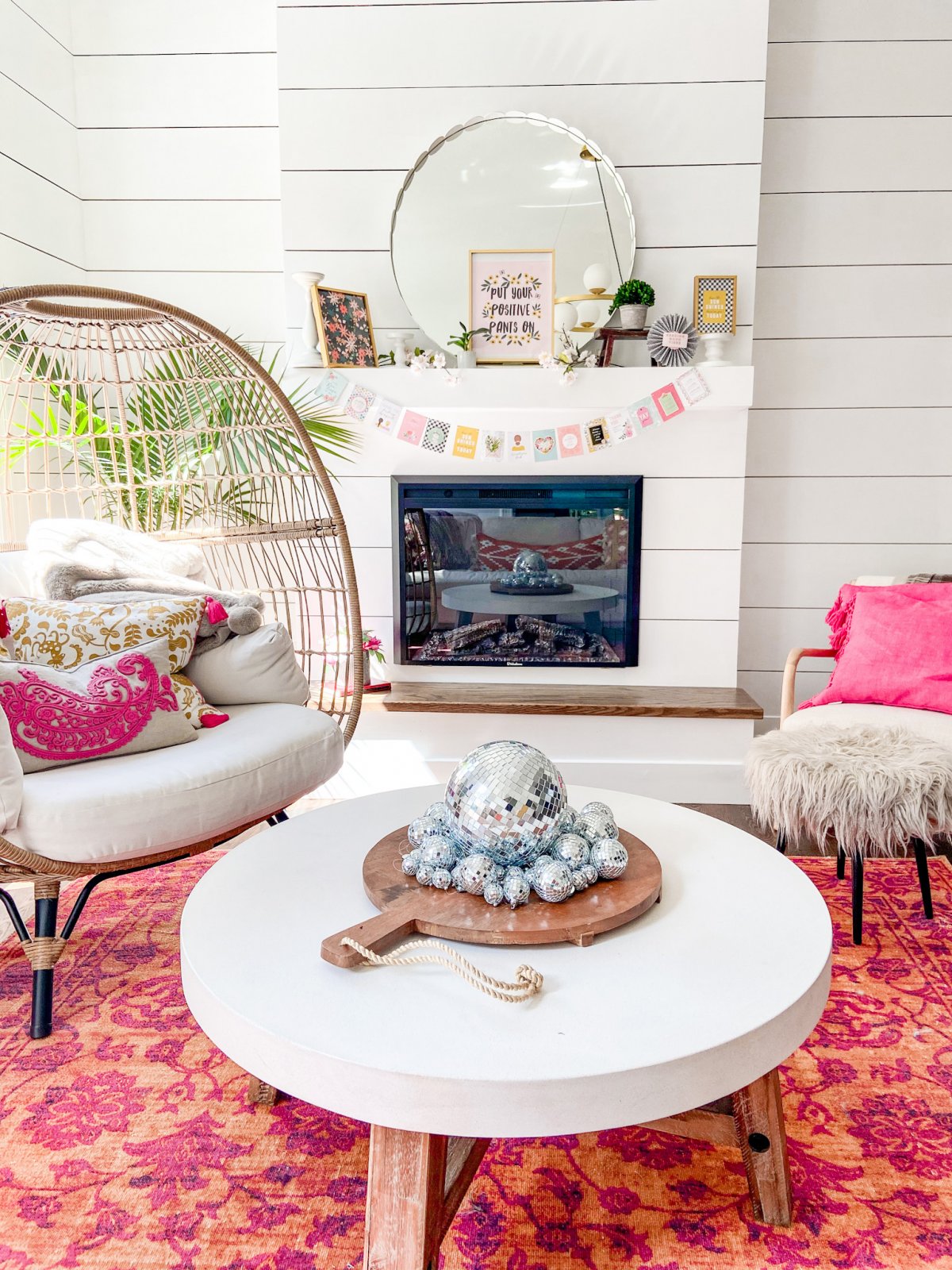 Thanks for my friend at Frank Smith Renovations, he took my plans and turned them into reality. I will share the full build plans with you on the next post in this series and link it here.
Behind the Scenes 1891 Home Details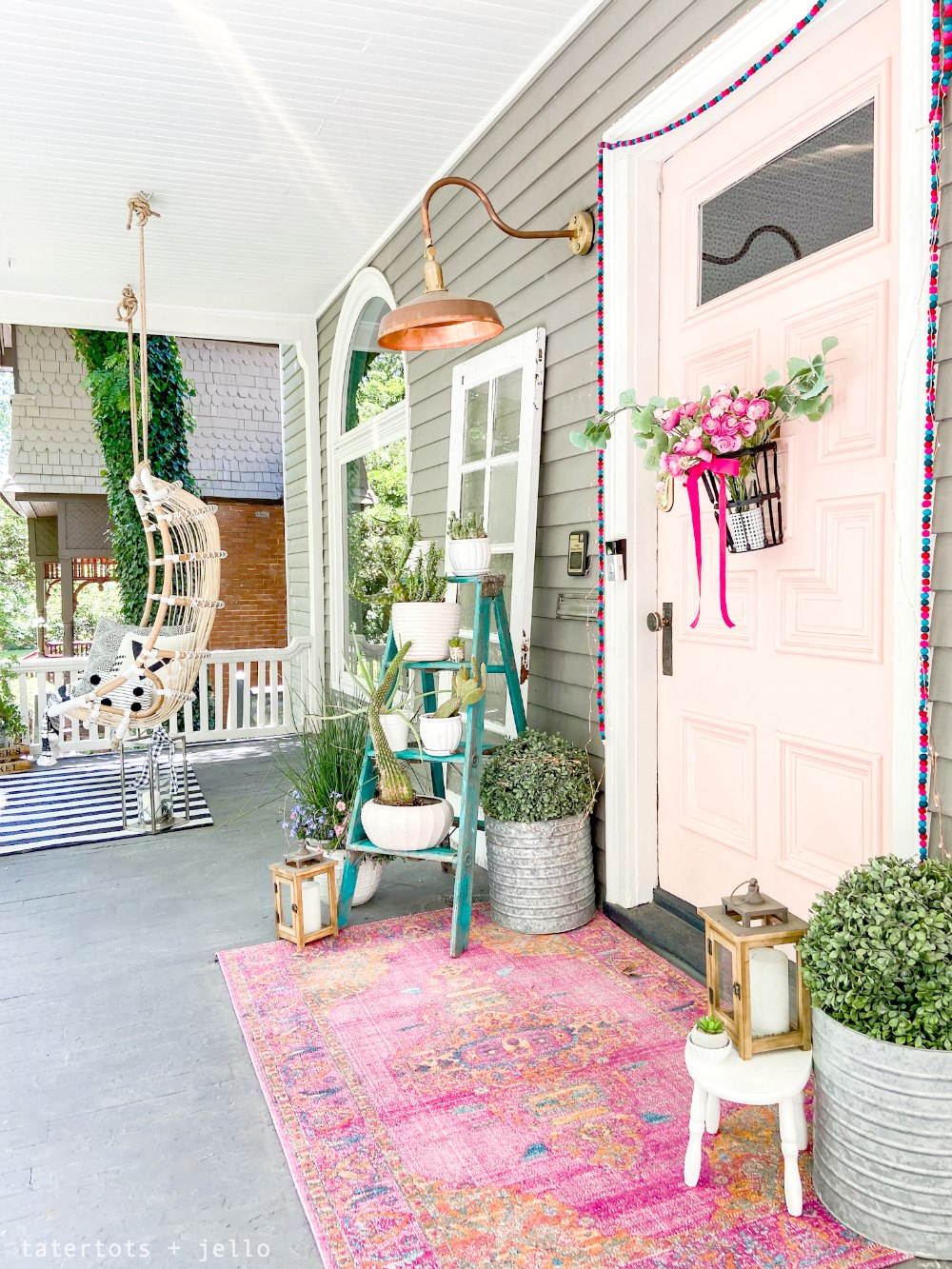 Come connect with me on Instagram @tatertotsandjello where I share all of the behind-the-scenes details and moments of our remodel! We are right in the middle of our 1891 apartment we are building on the main floor and it's so exciting!!
Stay tuned for the full details and plans our fireplace. I will be posting it this week!
More Fireplace Ideas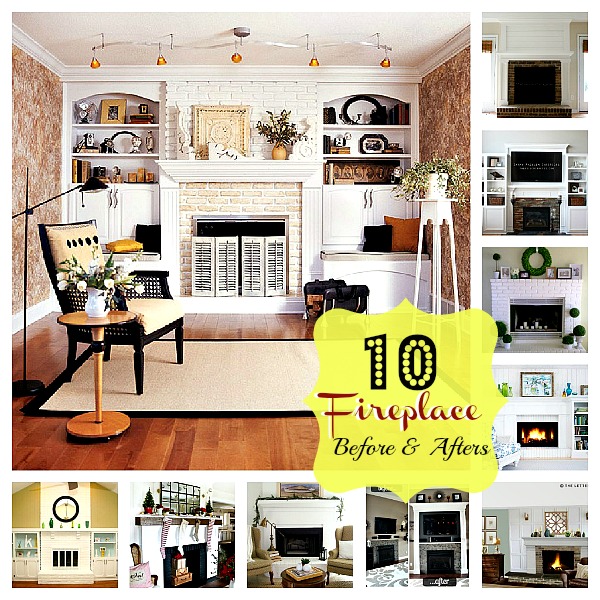 Have a Beautiful Day!
xoxo