10 Fabulous Fireplace Before and After Projects. Update your fireplace. Here ate 10 ideas using paint, planking, shelves and more!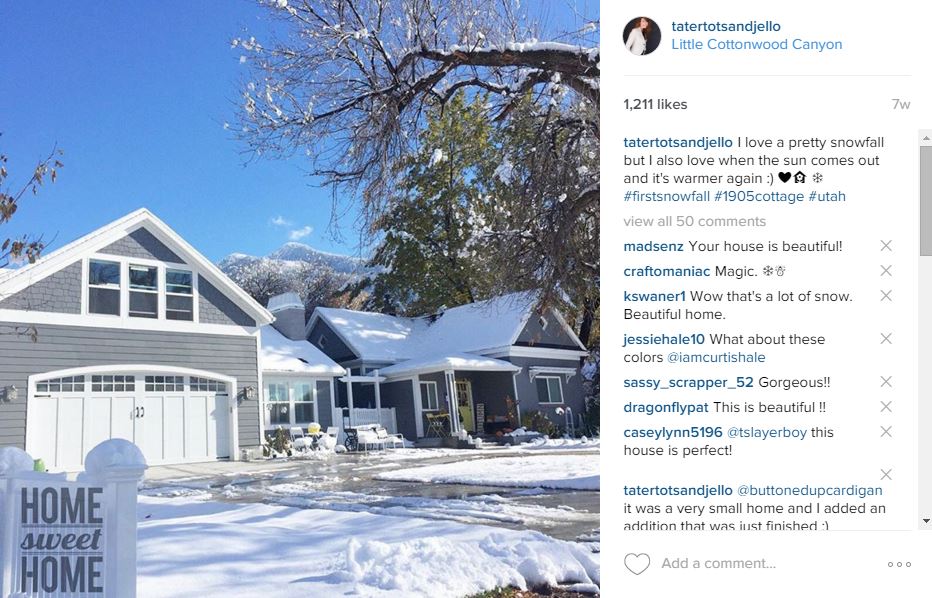 We are putting up drywall this week at the little 1905 house I working on!!
10 Fireplace Before and After Projects.
And we have framed in the fireplace — it's going to be so pretty!!
Here's the before picture:
And, here's what it looks like right now:
I love a fireplace and mantel for Fall – they are so cozy and fun to decorate for the holidays!!
Update — Here's what that fireplace ended up looking like. In case you have a corner fireplace you want to install!
If you want to see ALL of the projects we did at the #1905cottage, just click on our Cottage Archives for TONS of DIY cottage projects.
We added a step which is nice if you want to sit in front of the fire. We also added subway tile over the entire wall and simple wood trim on the sides.

10 Fireplace Before and After Projects.
Fireplace Before and After DIY Projects
Here is a basic builder-grade fireplace:
And some custom built-ins:
This is a really great example of how you can put a television over your mantel and still decorate for seasons. I love the shelves to both sides and the way they framed out the entire wall with trim at the top.
Fireplace Before
Paint makes such a difference -check out the after:
This is a simple fireplace makeover that ANYONE can do. All it took was a can of paint and look how amazing the after looks!
Plain Brick before
Another great example of how paint can transform a fireplace. I also love how they added a bookcase to the one side to offset the size of the fireplace on the other side. The mantel is beautiful with classic lines.
70's style fireplace before
Paint really makes the vaulted ceiling pop in this fireplace makeover. The cabinets are the same, just painted white with a pop of color in the back. Great makeover!
Fireplace Before
Look at how updated this fireplace makeover is. All they did was paint and change out the mantel. Also the cabinets have doors added as well as trim to the top. It really updates this space!
Lettered Cottage Makeover Before
Fireplace Before and After DIY Projects
Another gorgeous fireplace makeover. Paint works wonder and a new wood fireplace mantel brings a pop to the whole space. I love that they added trim to the mantel but left some of the original bricks and painted them black.
Brick Fireplace Before
Another beautiful mantel makeover by Layla at the Lettered Cottage. This time she planked the top of the mantel and added trim to the sides. It's beautiful and simple.
Add character with molding @ House of Rose
If you have a television over your fireplace, you can add a mantel over the whole thing and really include the whole space in your makeover like this one from House of Rose.
Brick Fireplace Before
Adding a more substantial mantel really grounds this fireplace. The paint brightens it up and gives it a breath of fresh air.
Fireplace Before
To add a whole different look, consider paneling over a huge brick fireplace and adding a beautiful thick mantel. I love the lights that are built in at the top of the all too.
Which one is YOUR favorite?

Or have you tried a fireplace makeover in YOUR home?
Share YOUR ideas in the comments!
xoxo