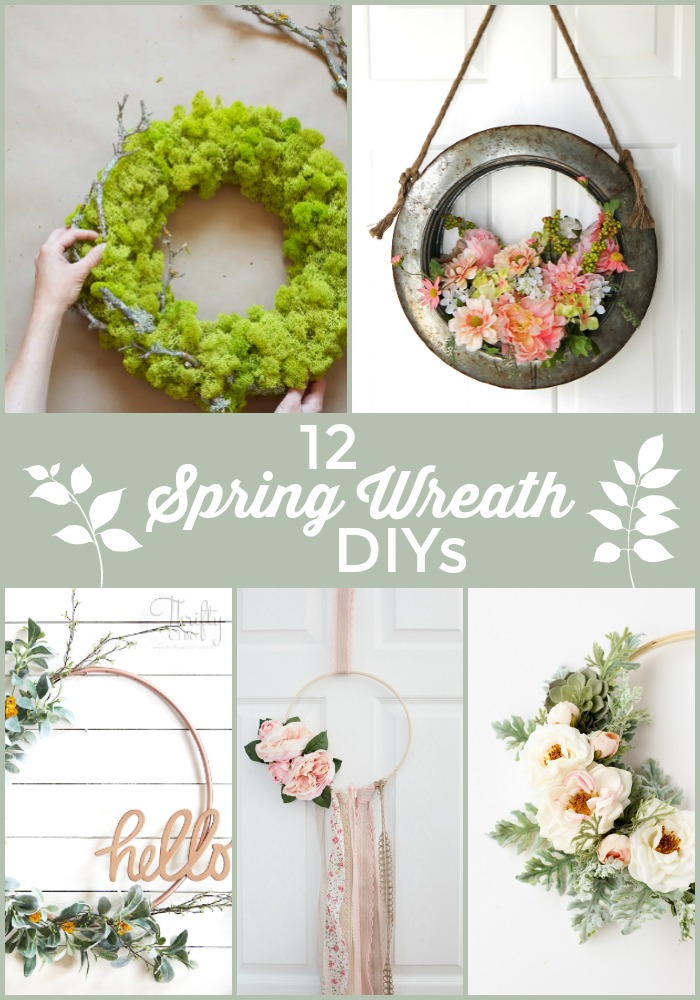 12 GORGEOUS Spring Wreath DIYs!
12 Gorgeous Spring Wreath DIYs. Nothing welcomes sprig and visitors to your home like a handmade wreath.
Nothing beats a wreath for welcoming people to your home! Whether you hang it on your front door, inside your entryway or above your fireplace. Spring is the perfect time to make a wreath and welcome a new season. Here are 12 gorgeous spring wreaths that I LOVE!
******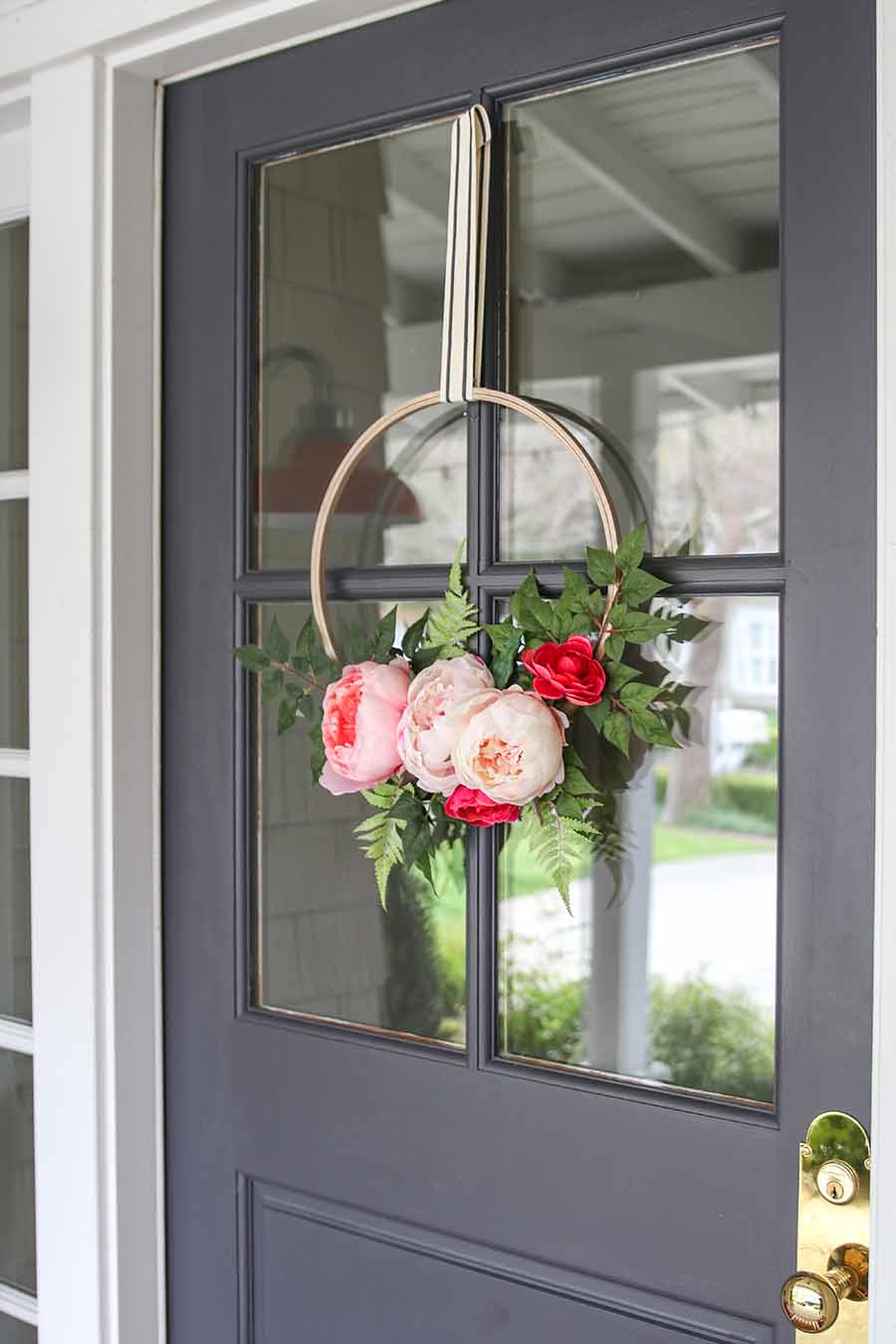 My sister Ashley at Modern Glam Home created this super easy and gorgeous hoop wreath for Spring. So cute!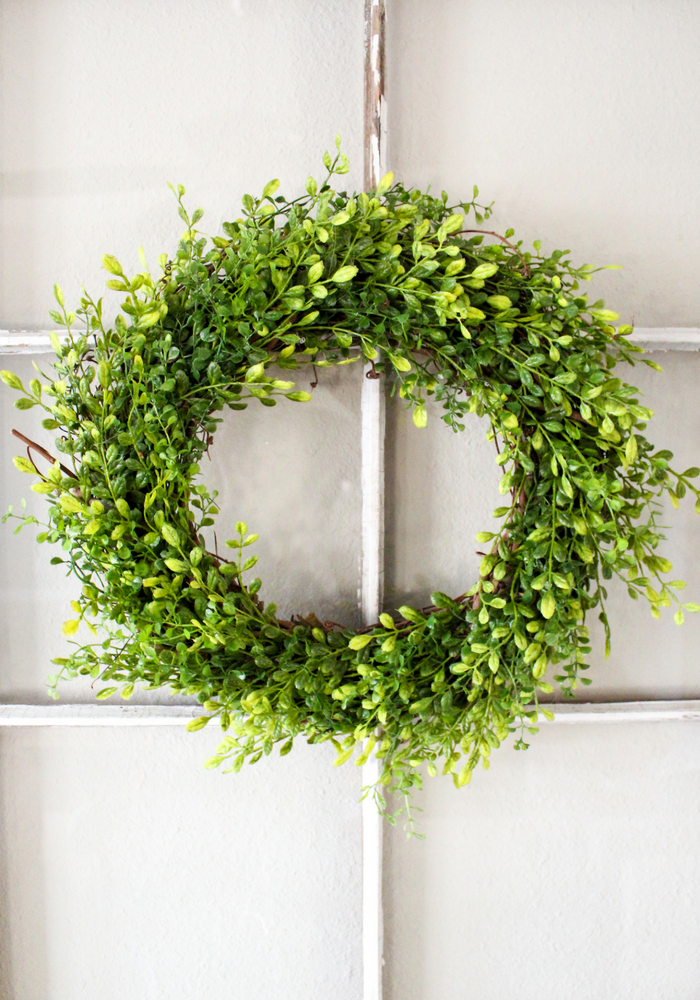 A boxwood wreath is fresh and beautiful all year round, and especially at springtime!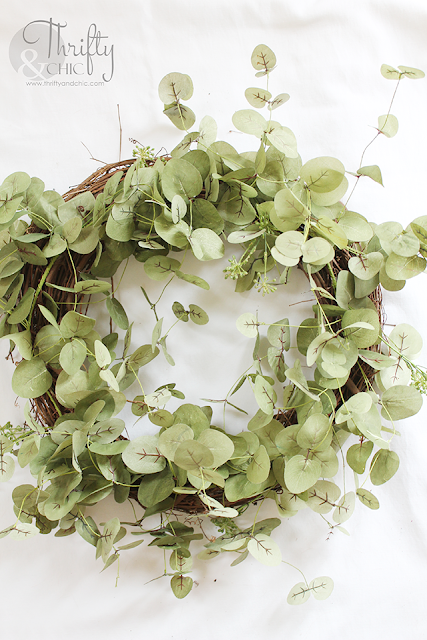 DIY Eucalyptus Spring Wreath @ Thrifty & Chic
Another beautiful green wreath. You can leave it like this or add flowers to it.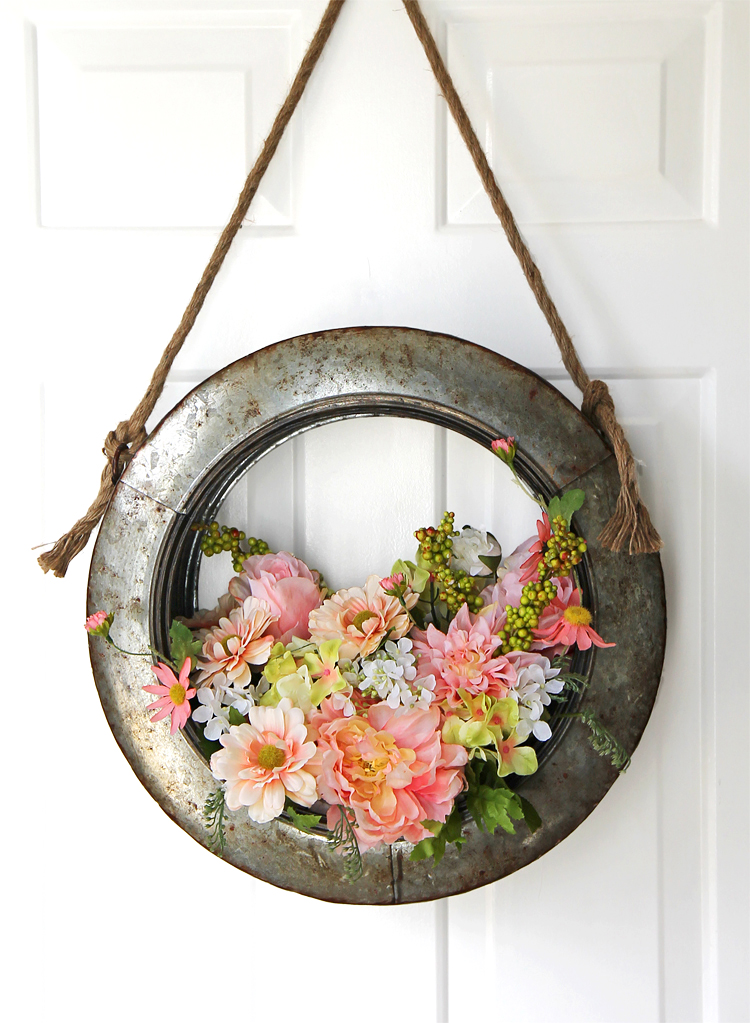 I love this galvanized Spring wreath. You can grab the metal wreath form at Hobby Lobby!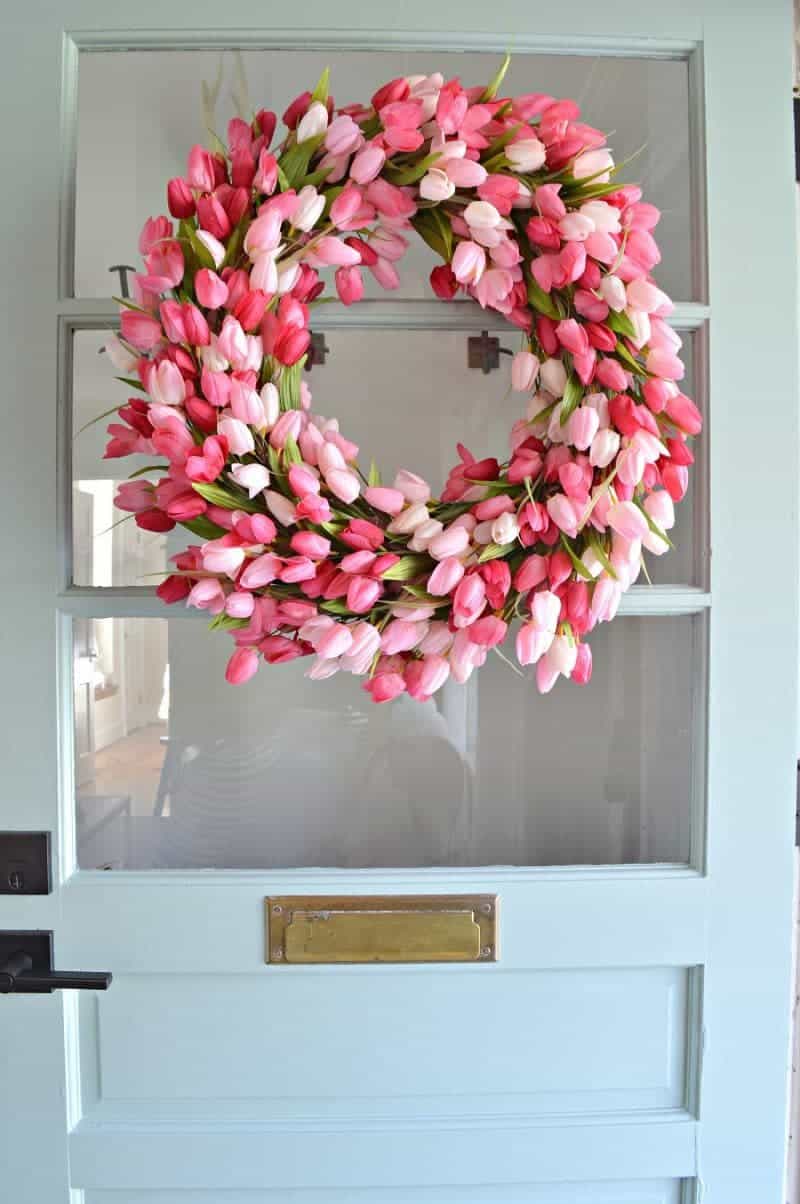 This tulip wreath is gorgeous. I love all of the colors.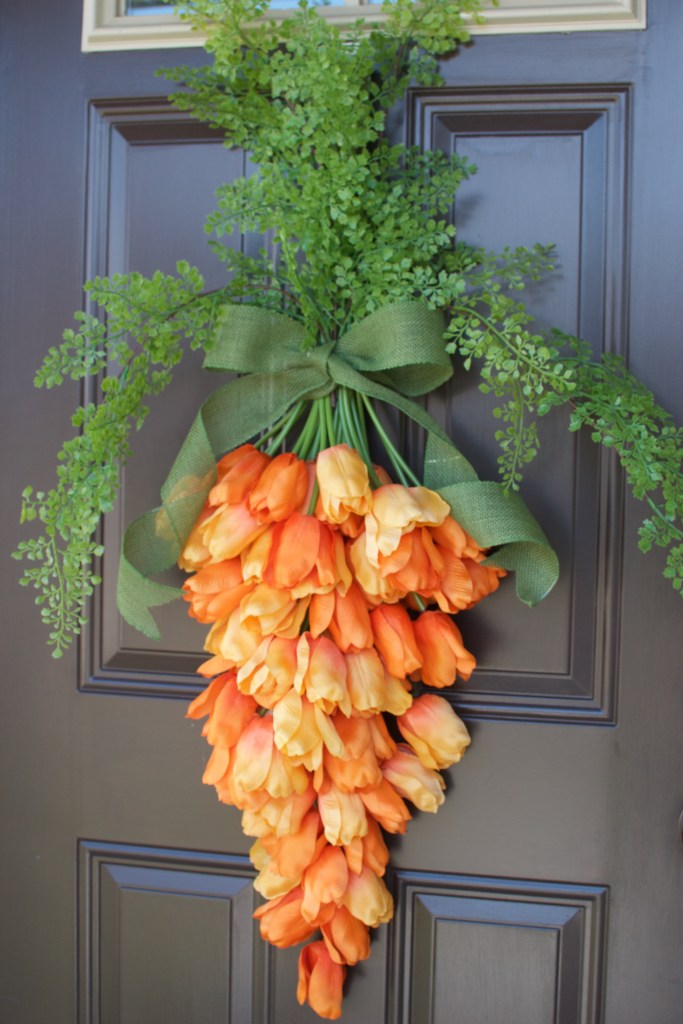 How cute is this Spring carrot wreath using orange tulips. So fun!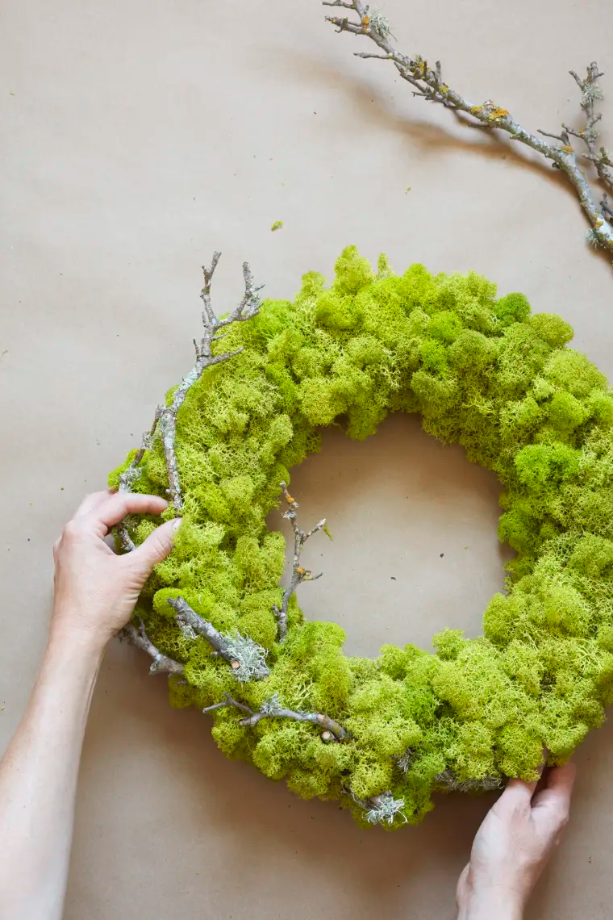 The textures and colors of the DIY Moss Wreath are gorgeous for Spring!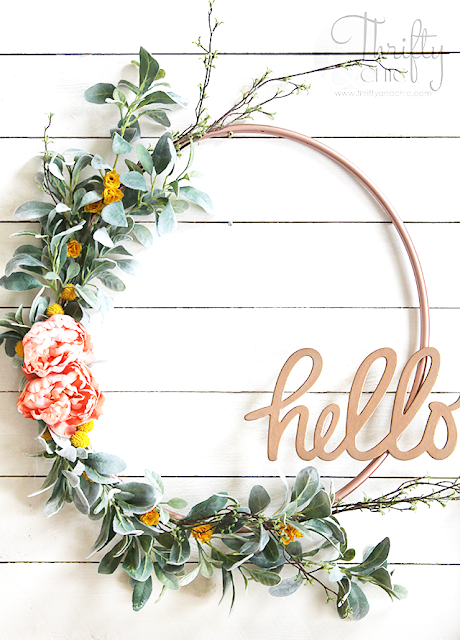 DIY Spring Hula Hoop Wreath @ Thrifty & Chic
Did you know that you can grab a $1 hula hoop from the dollar store and create a really cool big wreath? This one is so pretty!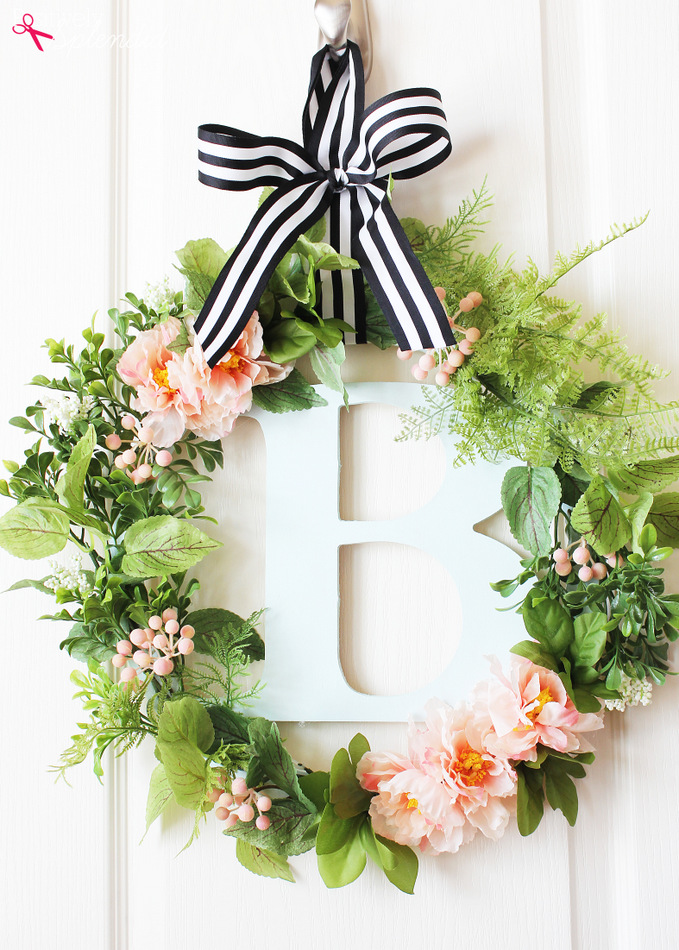 Amy makes beautiful wreaths. I love this botanical wreath she created and she added an initial to the middle!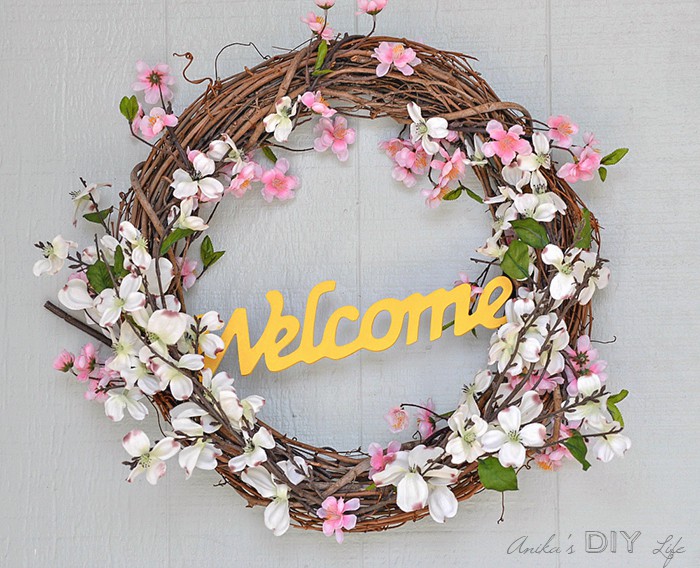 Easy 5 Minute DIY Spring Wreath @ Anika's DIY Life
Another gorgeous floral wreath and I love the welcome sign in the middle. So pretty!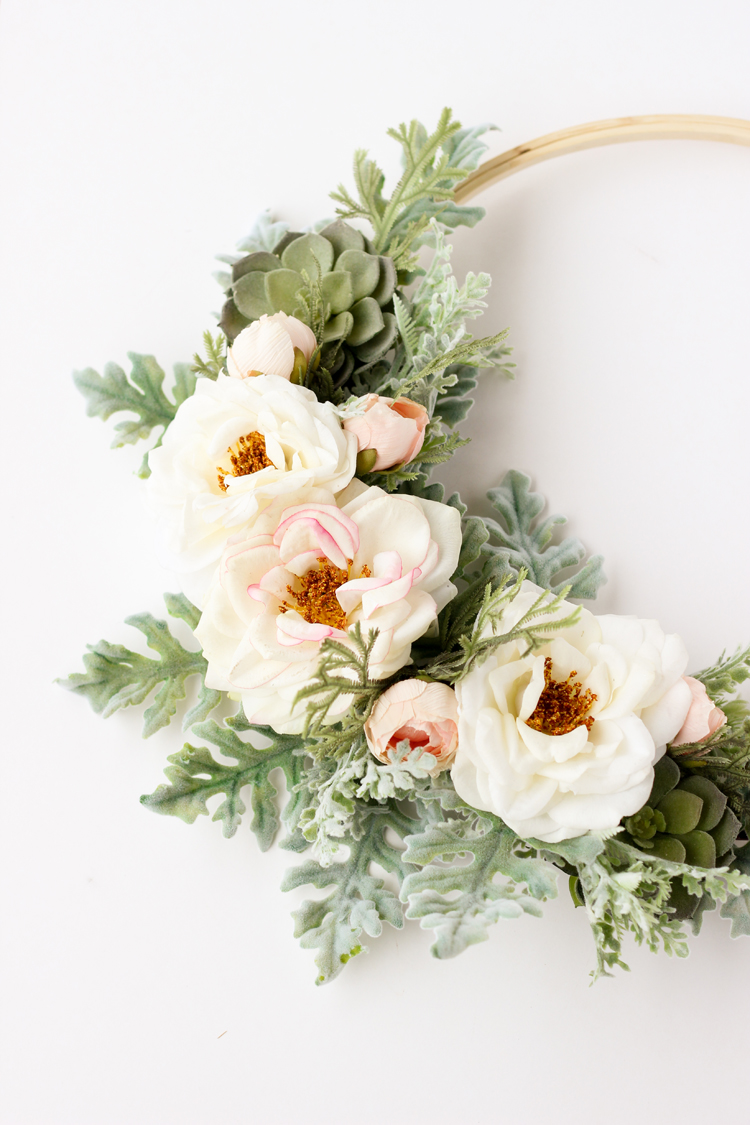 Modern Spring Floral Wreath @ Delia Creates
The florals in Delia's wreath are so pretty! I also love that she added succulents.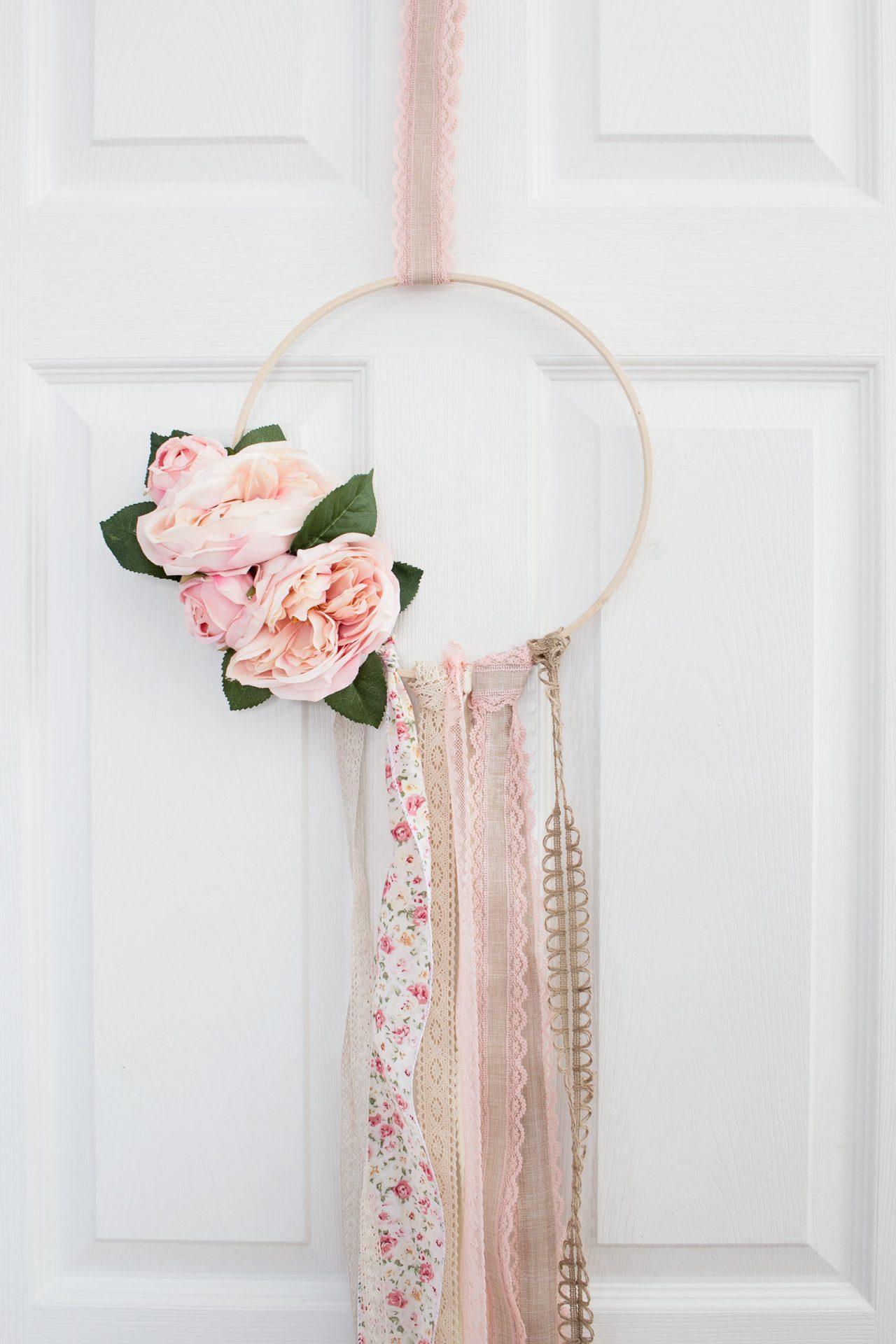 Floral Boho Spring Hoop Wreath @ Home Made Lovely
I love the boho elements in this wreath. The different textures of ribbons are so pretty!
Be sure to click on the links below the pictures to go directly to the tutorials.
******************
Easy Spring Wreath DIYs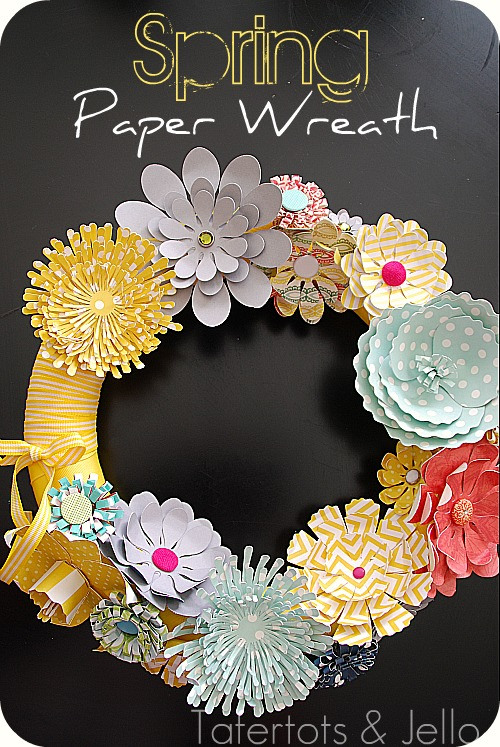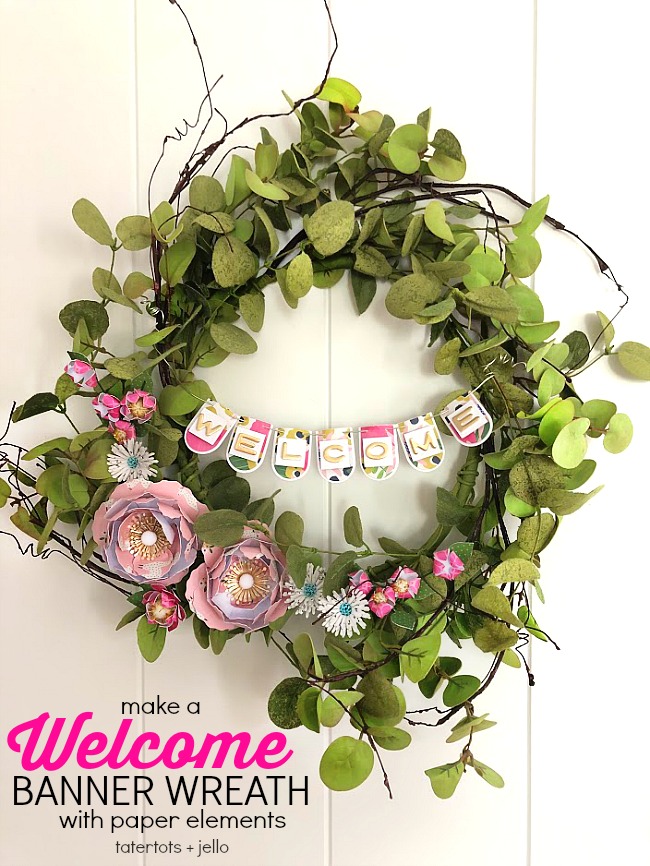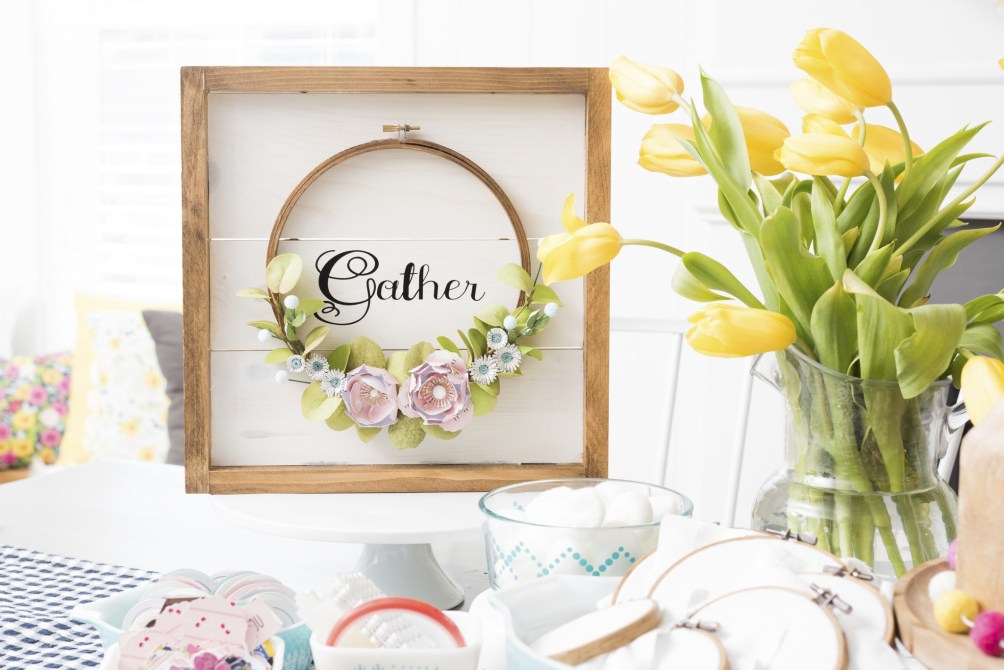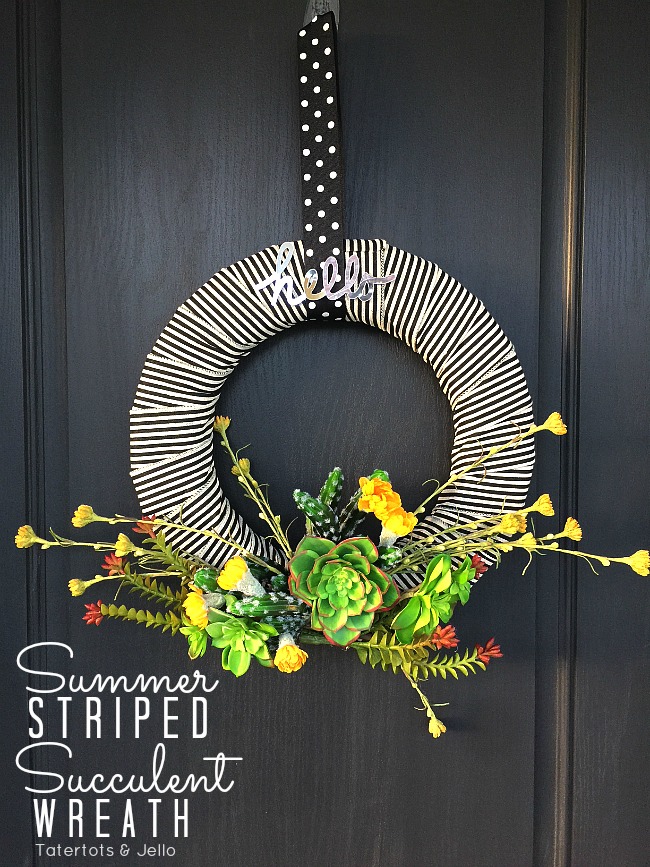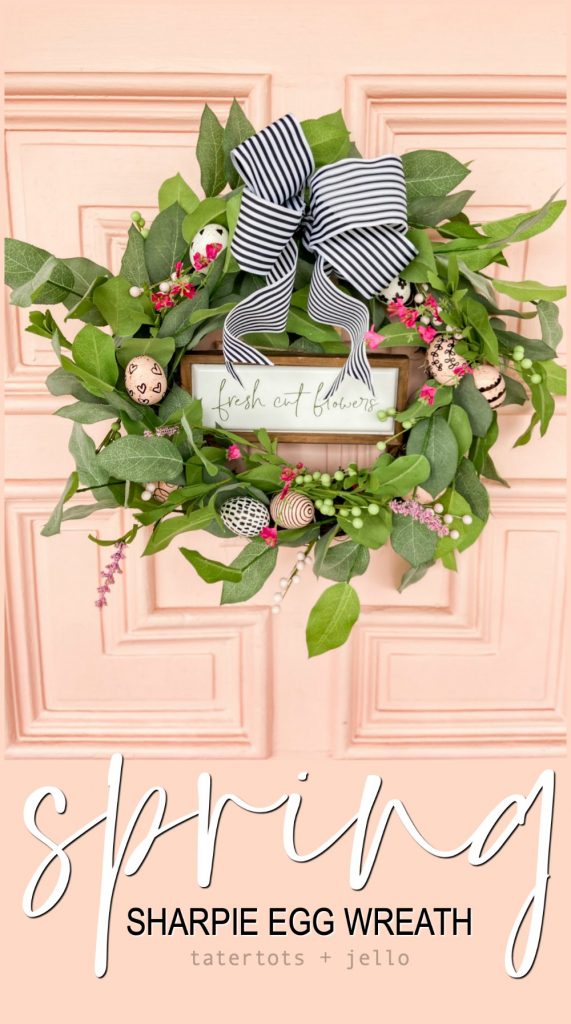 One of my favorites! Draw patterns on foam eggs and add them to a green wreath. So easy!
******
Have a creative day!!
xoxo