Farmhouse Spring Sharpie Egg Wreath. Create a vibrant Spring Wreath with sharpie eggs for a black and white farmhouse take on Spring!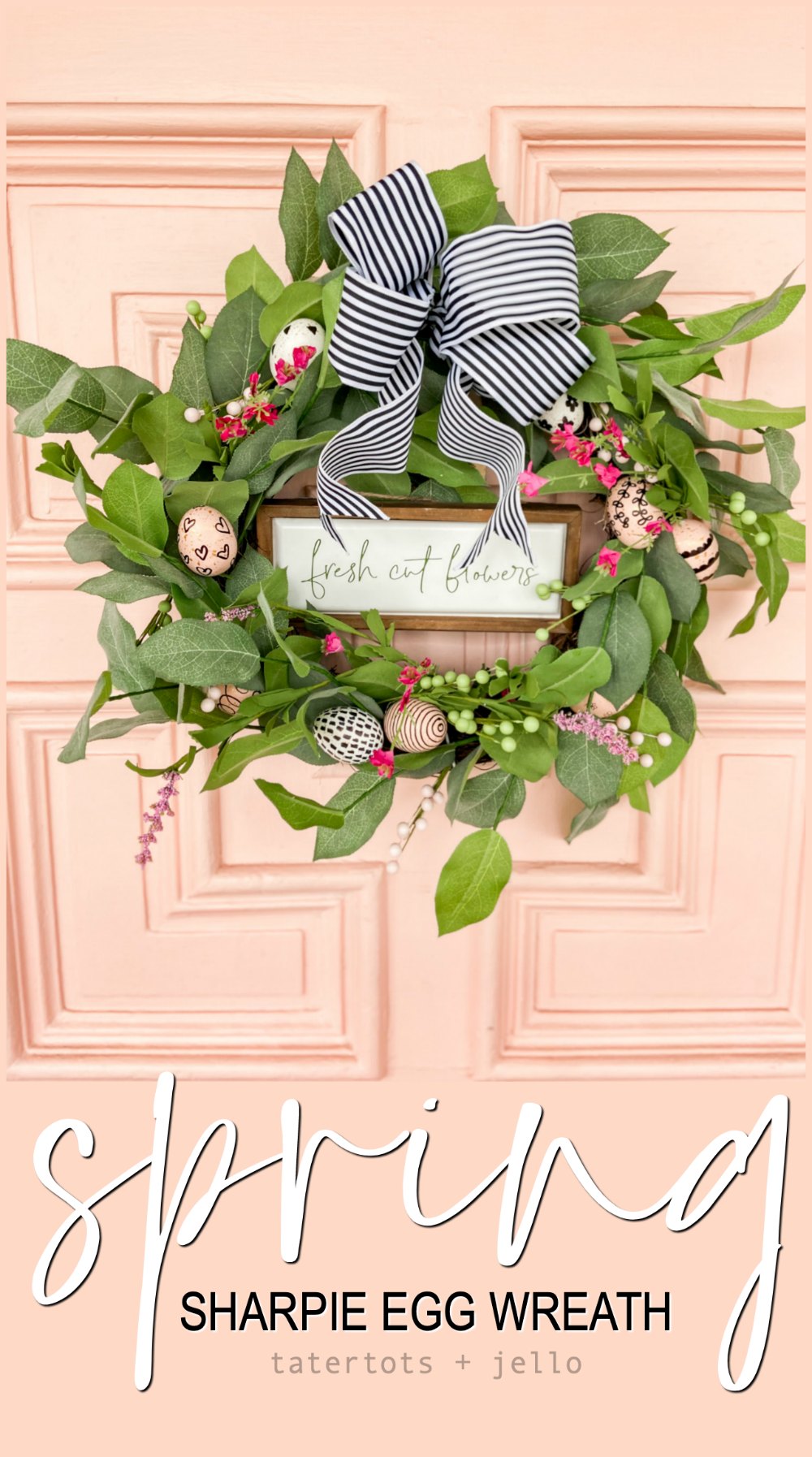 Farmhouse Spring Sharpie Egg Wreath
I am so excited for Spring!! After so many months of cold winter weather, I am always SO ecstatic for warmer spring weather. While it is still snowing off and on here, that didn't stop me from creating some Spring projects this week.
20 Spring Wreaths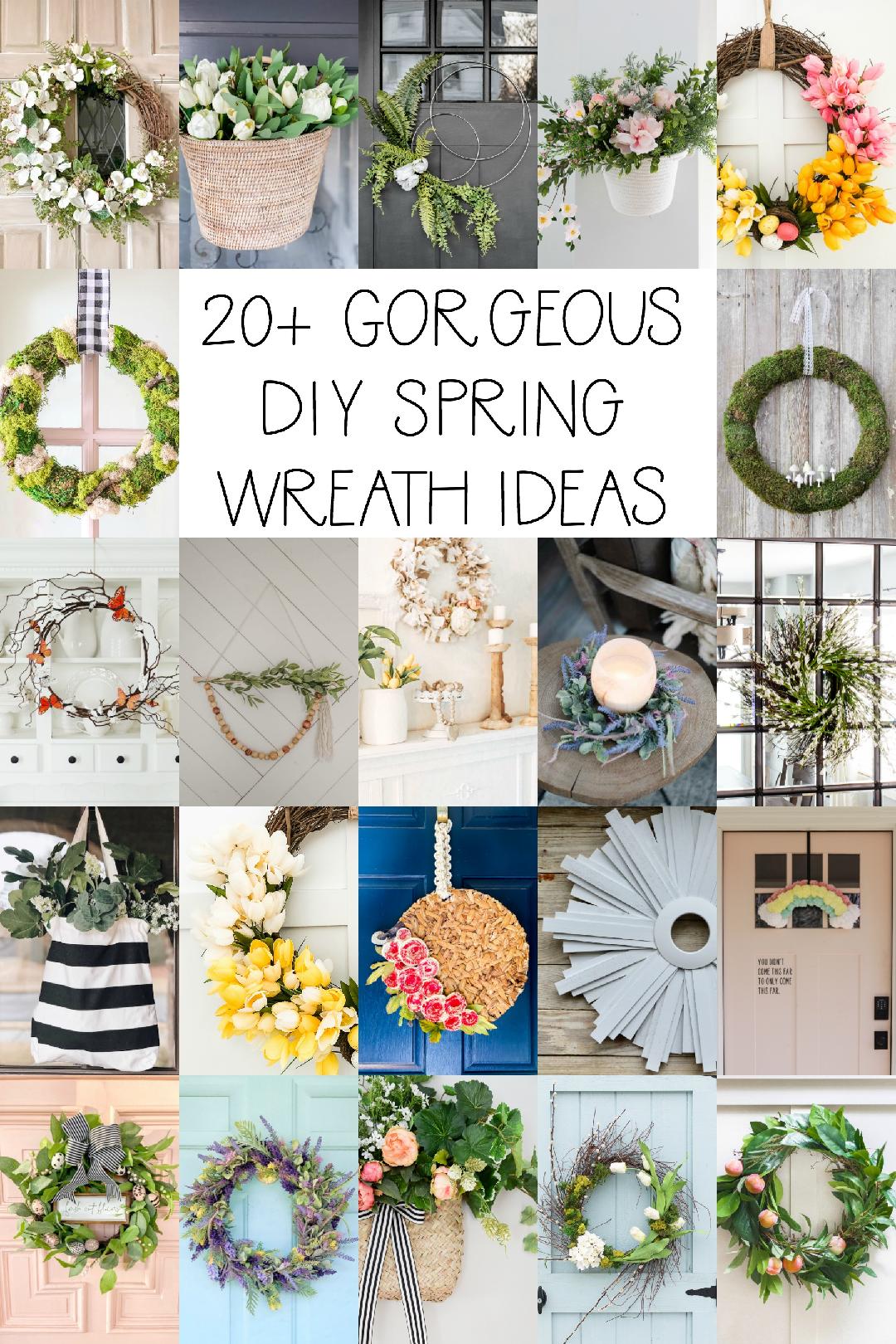 I am sharing my Farmhouse Spring Egg Wreath and I am joining 20 friends who are also sharing Spring wreaths!! Be sure to scroll down to the bottom to see ALL of the beautiful Spring wreaths!
Sharpie Pen Eggs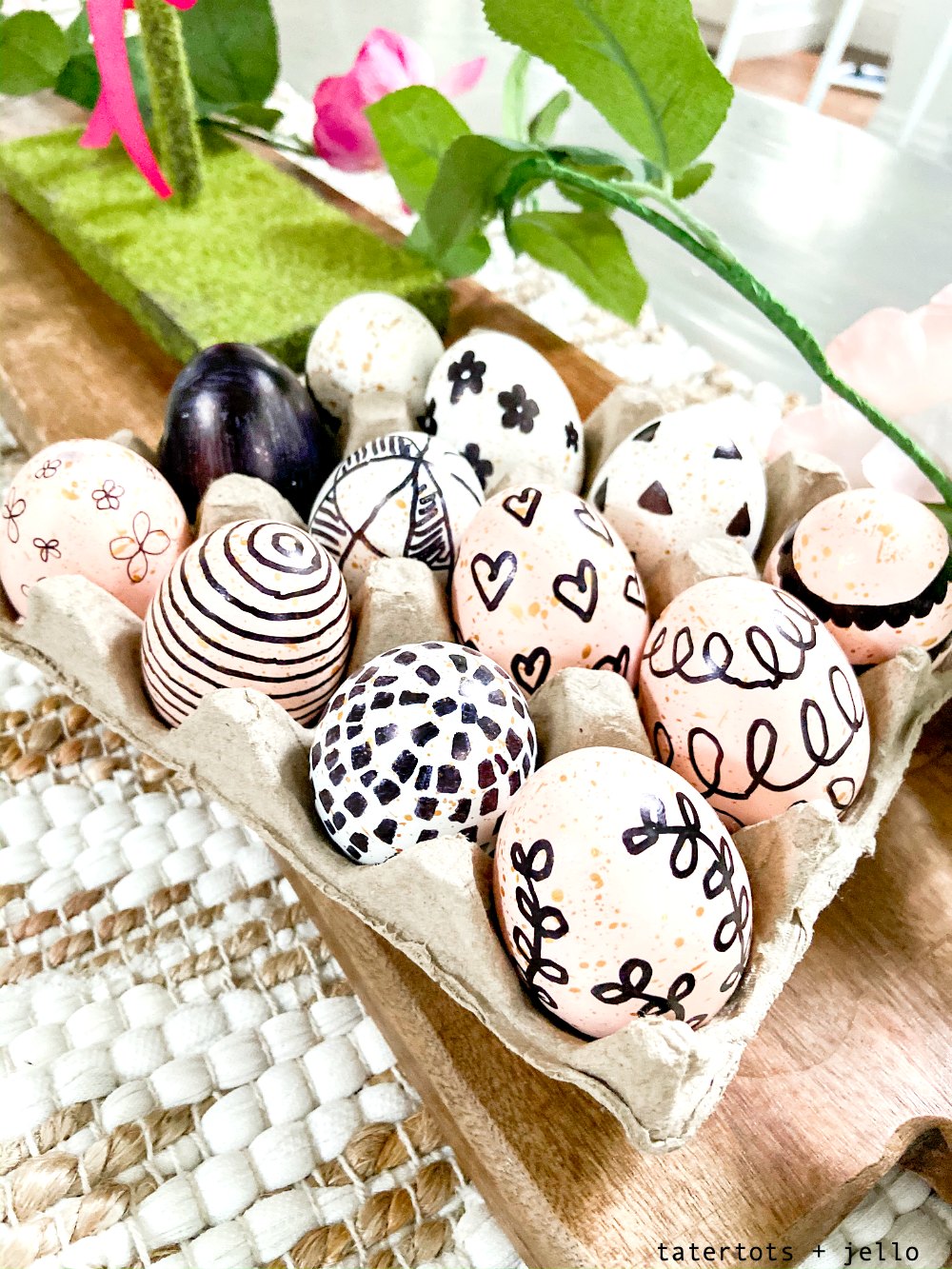 I'v been wanting to make Sharpie eggs for quite a few years. I love the plain patterns and bold black and white designs! The best part is you can make any patterns or designs that you want!
Kids Love Creating Sharpie Eggs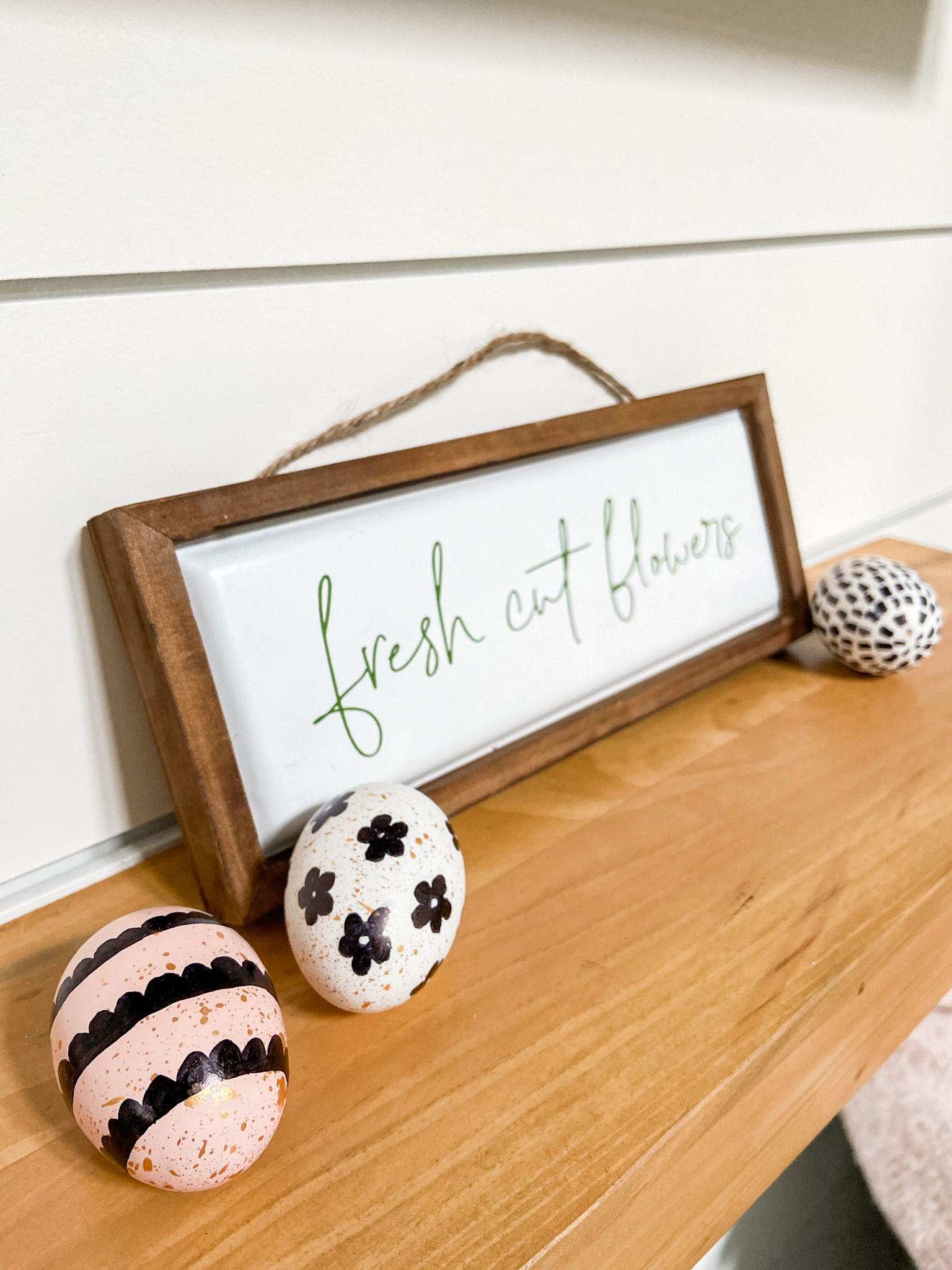 Last weekend my kids and I made some eggs. It was so fun to see the designs that they created! This is a fun activity for kids!
Farmhouse Black and White Farmhouse Design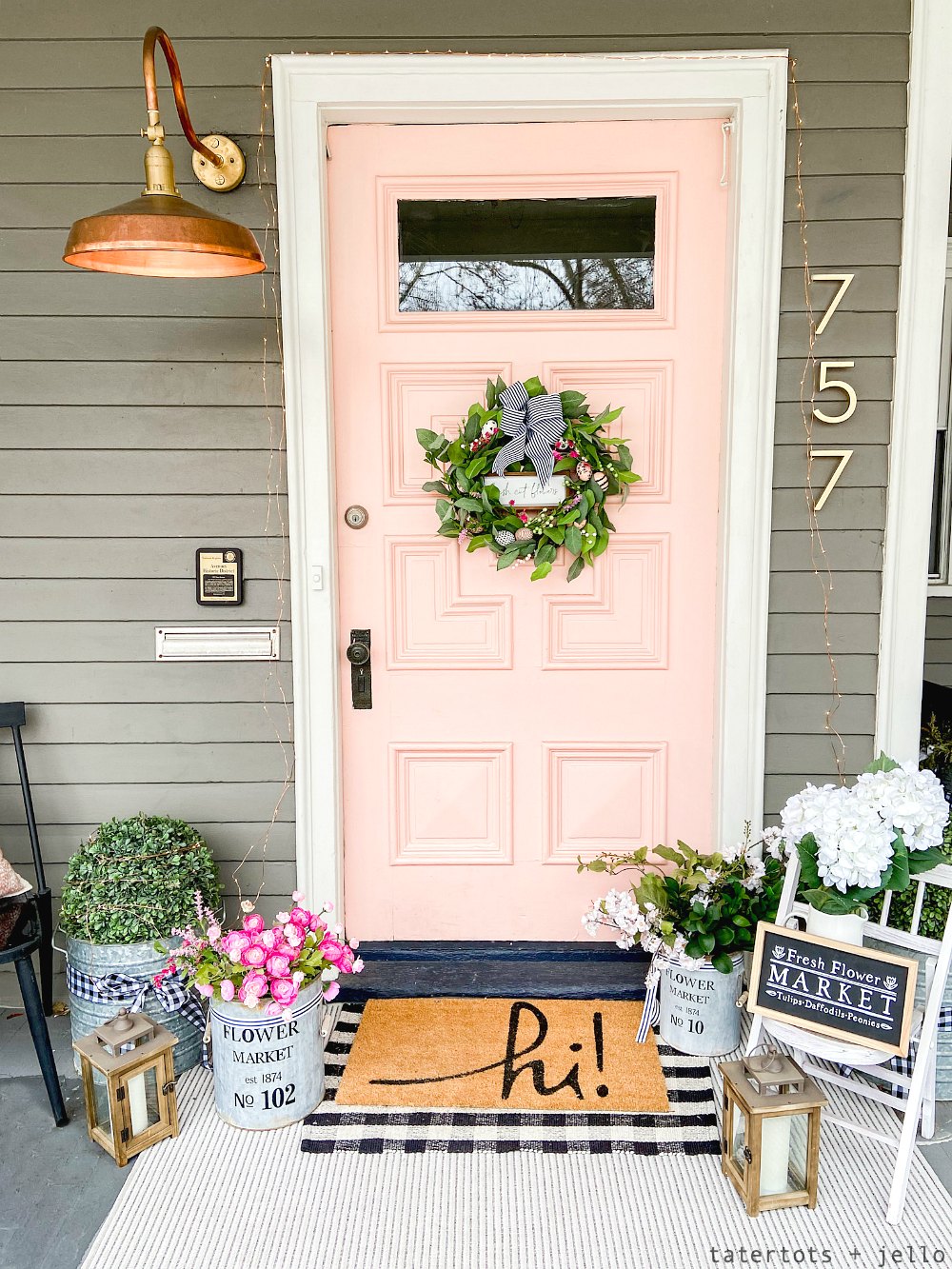 I love black and white, especially when paired with bright green for Spring. The black and white striped ribbon I used for the bow seems very farmhouse, but this style wreath is also beautiful with cottage, modern or even mid-century homes. You can customize the bow design and color to reflect your own tastes!
Spring or Easter Wreath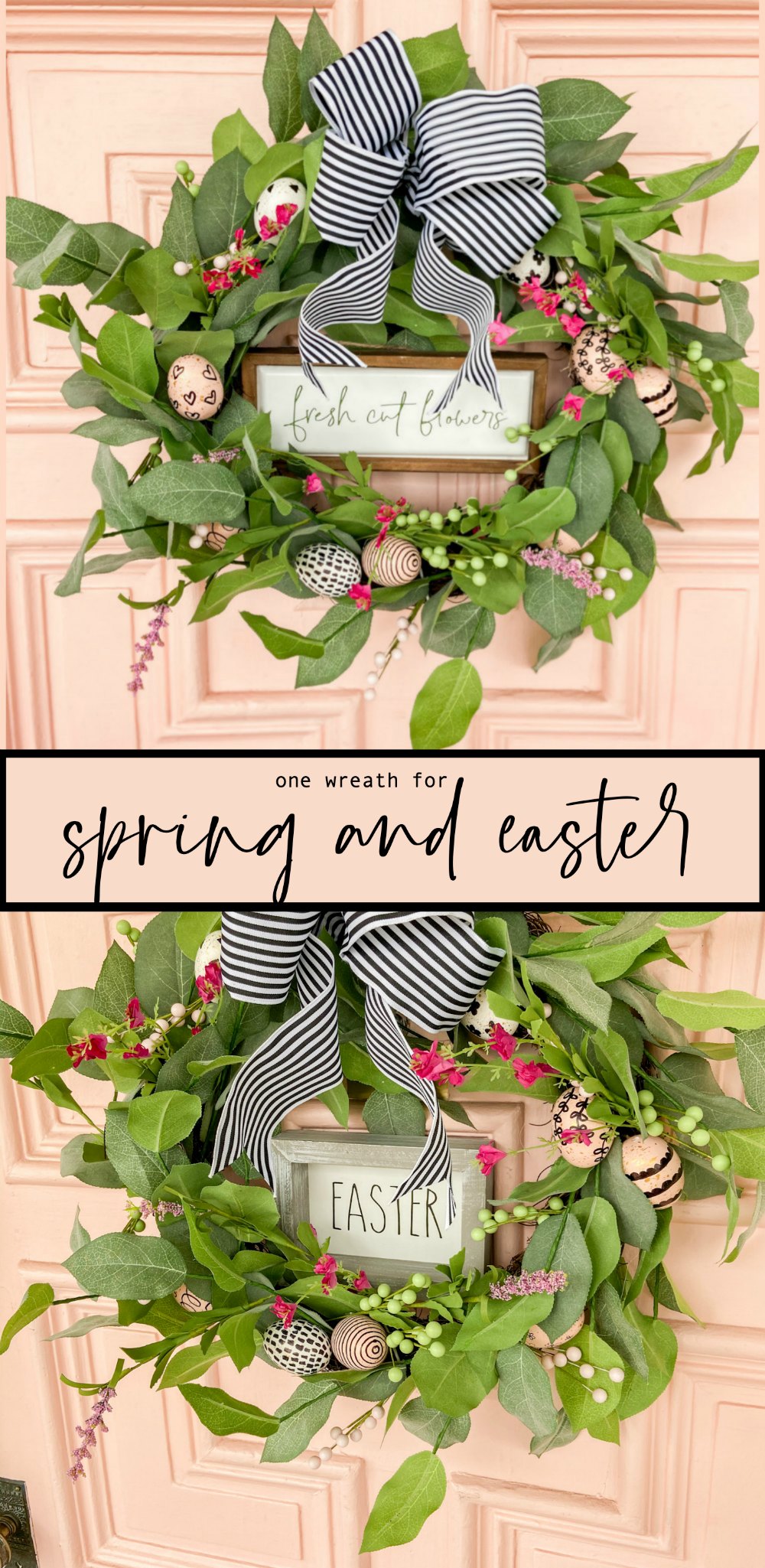 This wreath can be used as both a Spring AND Easter wreath! Switching the sign out for Spring and Easter makes this wreath super versatile. Another option is adding no sign at all and using the same wreath all season long.
Create a Spring Porch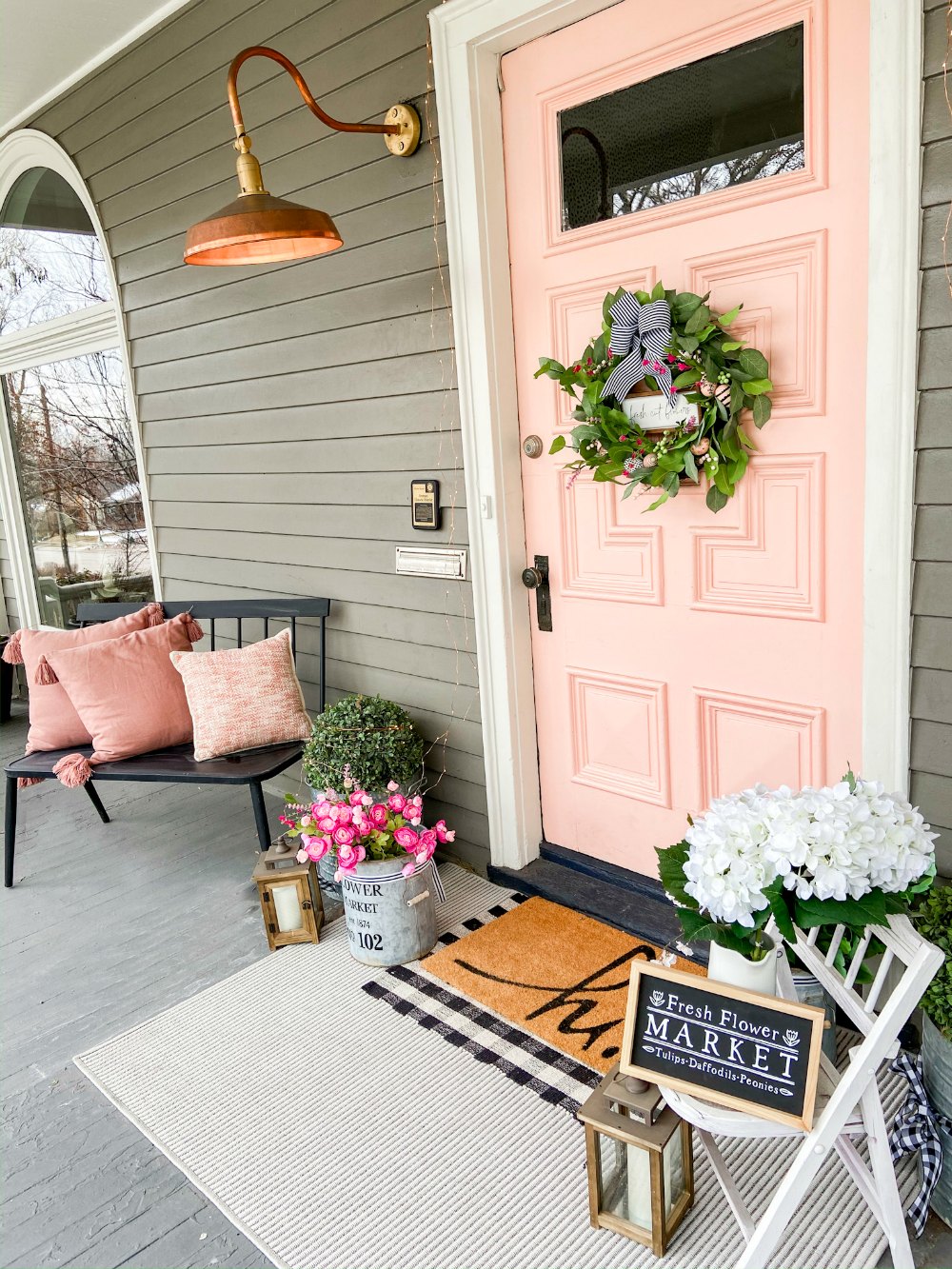 Make this Farmhouse Spring Egg Wreath and design your porch around the wreath. I added some faux flowers in Spring pots and a spring sign and now I have a really beautiful, welcoming Spring porch!
Make a Farmhouse Spring Egg Wreath
Sharpie Egg Wreath Supplies
Grapevine Wreath
Leaf Picks
Faux Eggs
Sharpie Pen
2 yards of Ribbon
Sign (optional)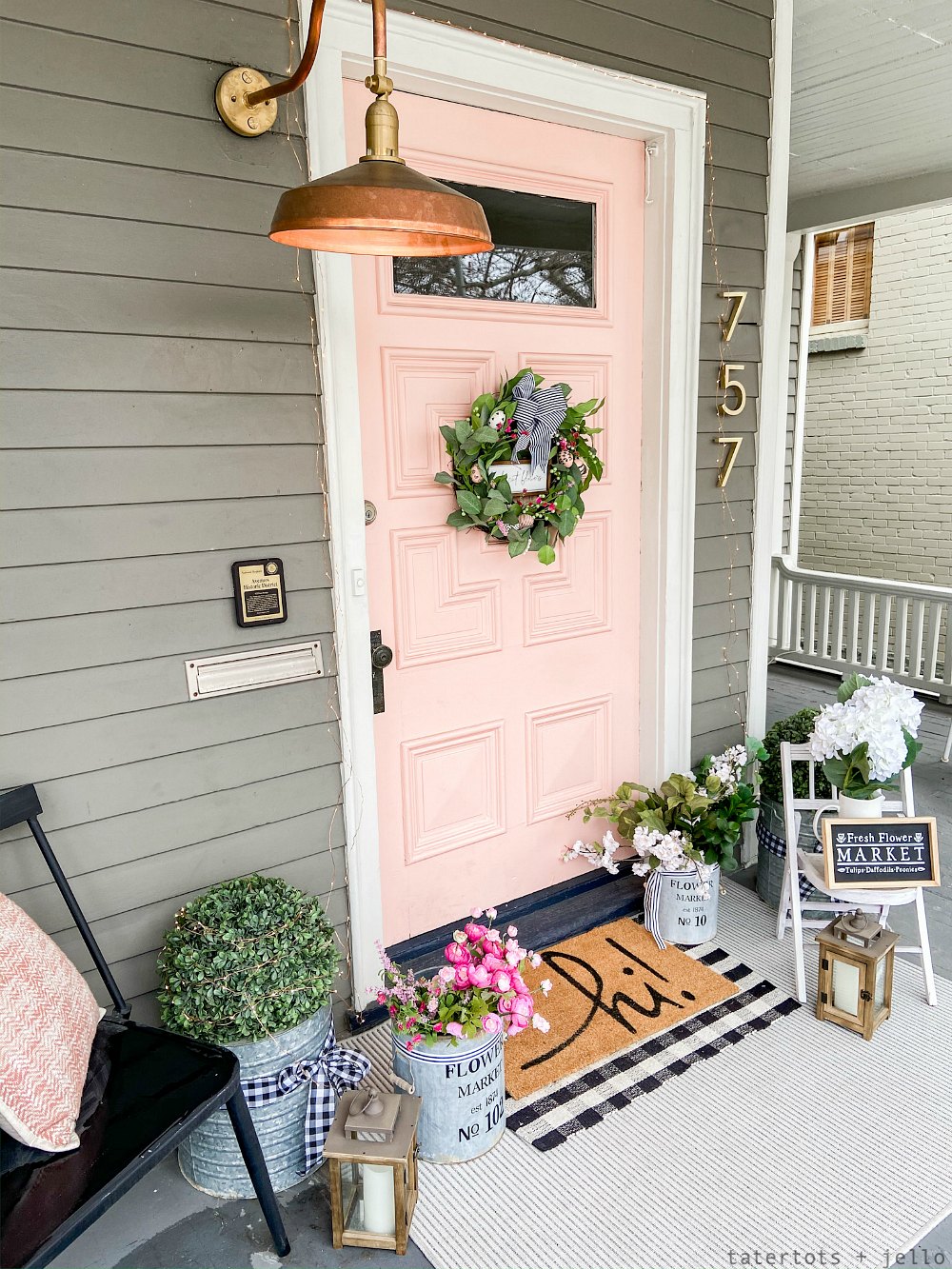 Sharpie Egg Wreath Directions
Add leaf picks to a grapevine wreath.
Tie ribbon into a bow and hot glue to the top of the wreath.
Draw designs on faux eggs with Sharpie markers.
Hot glue eggs to the wreath.
Hang up your wreath.
20 Gorgeous DIY Wreath Ideas


Today I'm joined by some of my talented blogging friends who are also sharing their DIY Spring Wreath tutorials with you! Be sure to see what they are sharing (and how they made it!) by clinking the links below the images.







Tag me on Instagram @tatertotsandjello and show me YOUR Spring Ideas! I would love to have you follow along with our #1891AvenuesCottage remodel that is happening now!
Have a Beautiful Day!
xoxo