Tatertots and Jello Top 10 Most Popular Blog Ideas from 2020. These are some of the most popular DIY, organizing and decorating ideas from tatertotsandjello.com this year.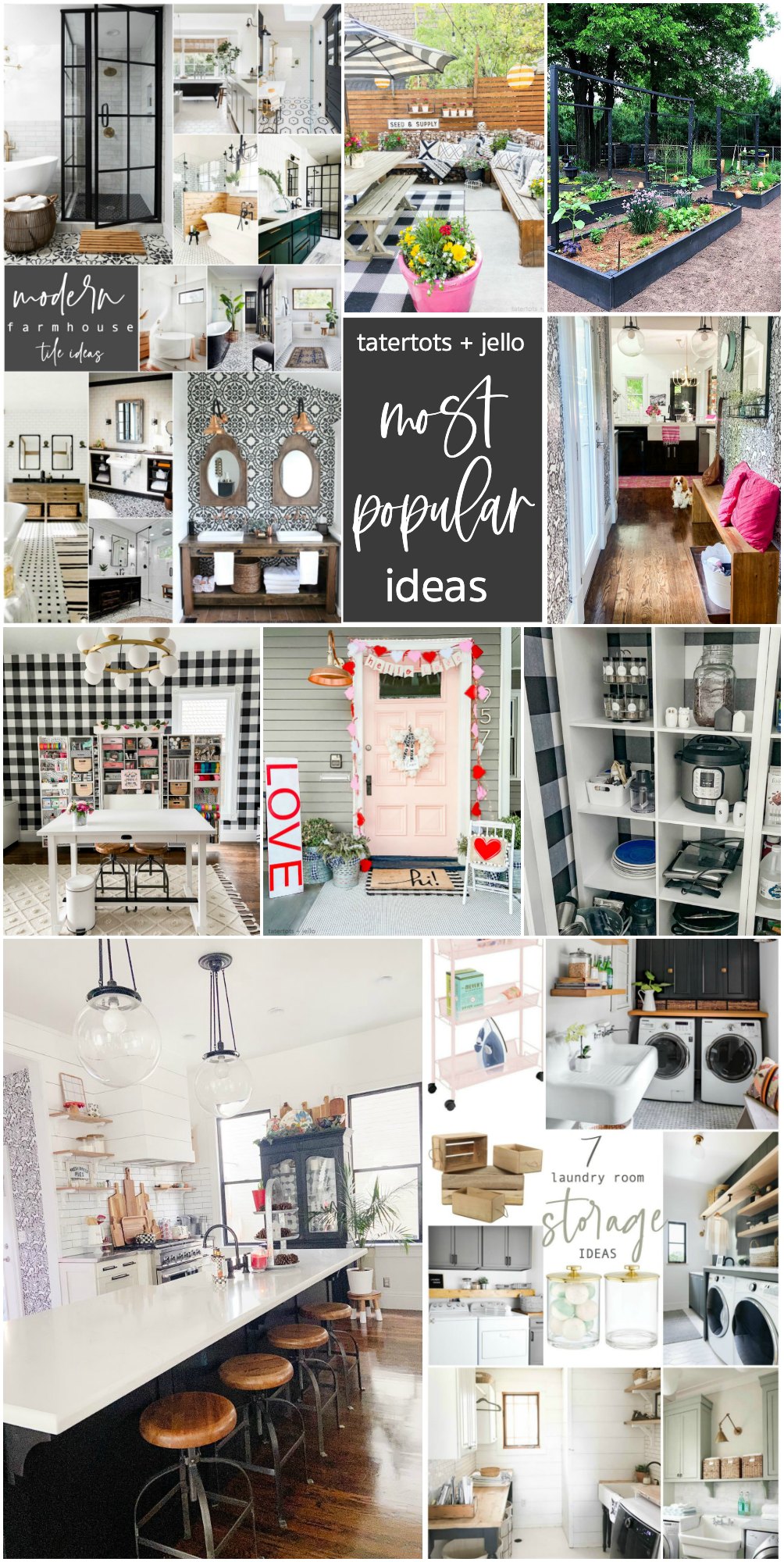 Tatertots and Jello Top 10 Most Popular Blog Ideas 2020
I love sharing simple ways to make your life easier and more beautiful. It's so fun to think up ideas throughout the year. This year we were in the middle of our big 1891 home remodel. So a lot of the ideas I shared were things I was working on with the remodel.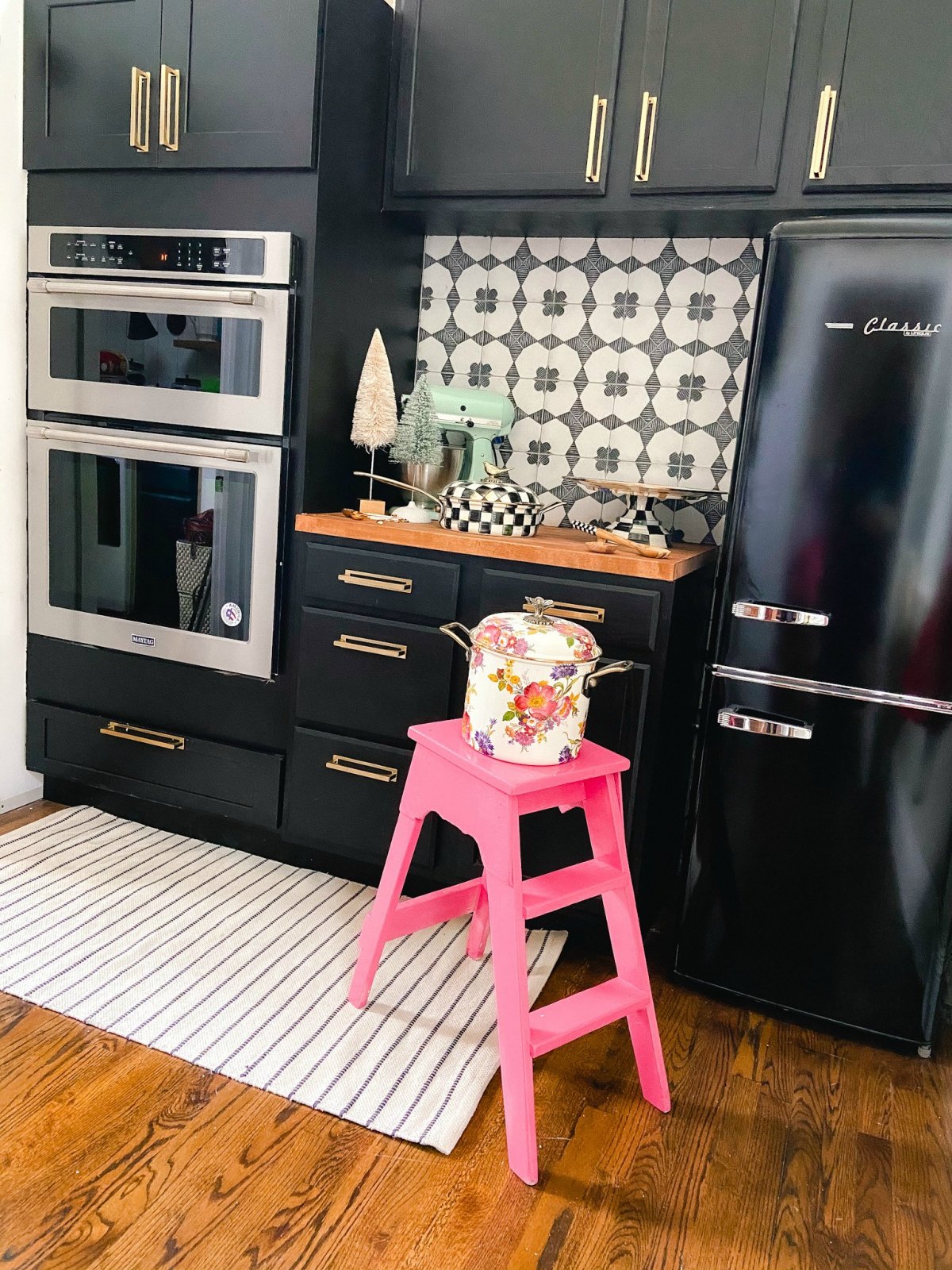 Tomorrow I will be sharing MY favorite posts from 2020 — crafts, recipes and seasonal decorating ideas!
#10 Blog Idea — Removable Wallpaper Tips and Tricks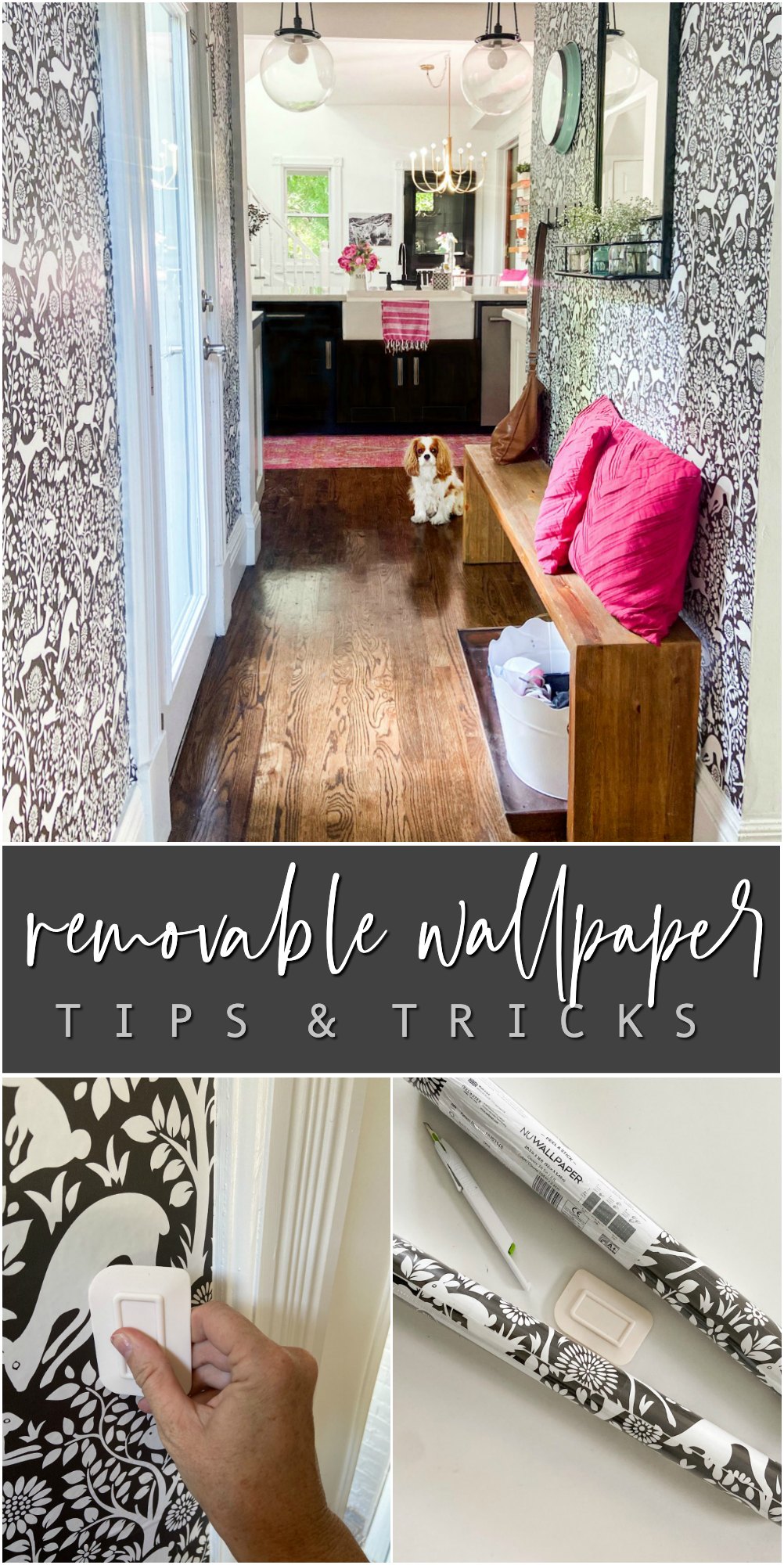 I fell in love with removable wallpaper in 2020. It started in my craft room/office makeover. I wallpapered two of the walls in that room. Then I wallpapered our entryway, our kitchen nook and the back hallway! I love removable wallpaper because it is easy to apply and it's temporary. So it's a great solution for temporary solutions. I learned a lot while I was wallpapering the areas and I shared all of the information in this post. I also shared a post with my favorite removable wallpapers!
Most Popular Blog Ideas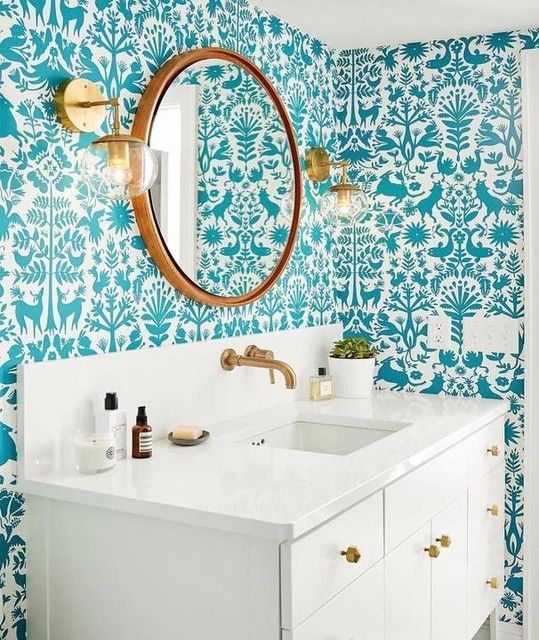 #9 Blog Idea — Ways to Bring Color to Your Farmhouse or Cottage Home
Most Popular Blog Ideas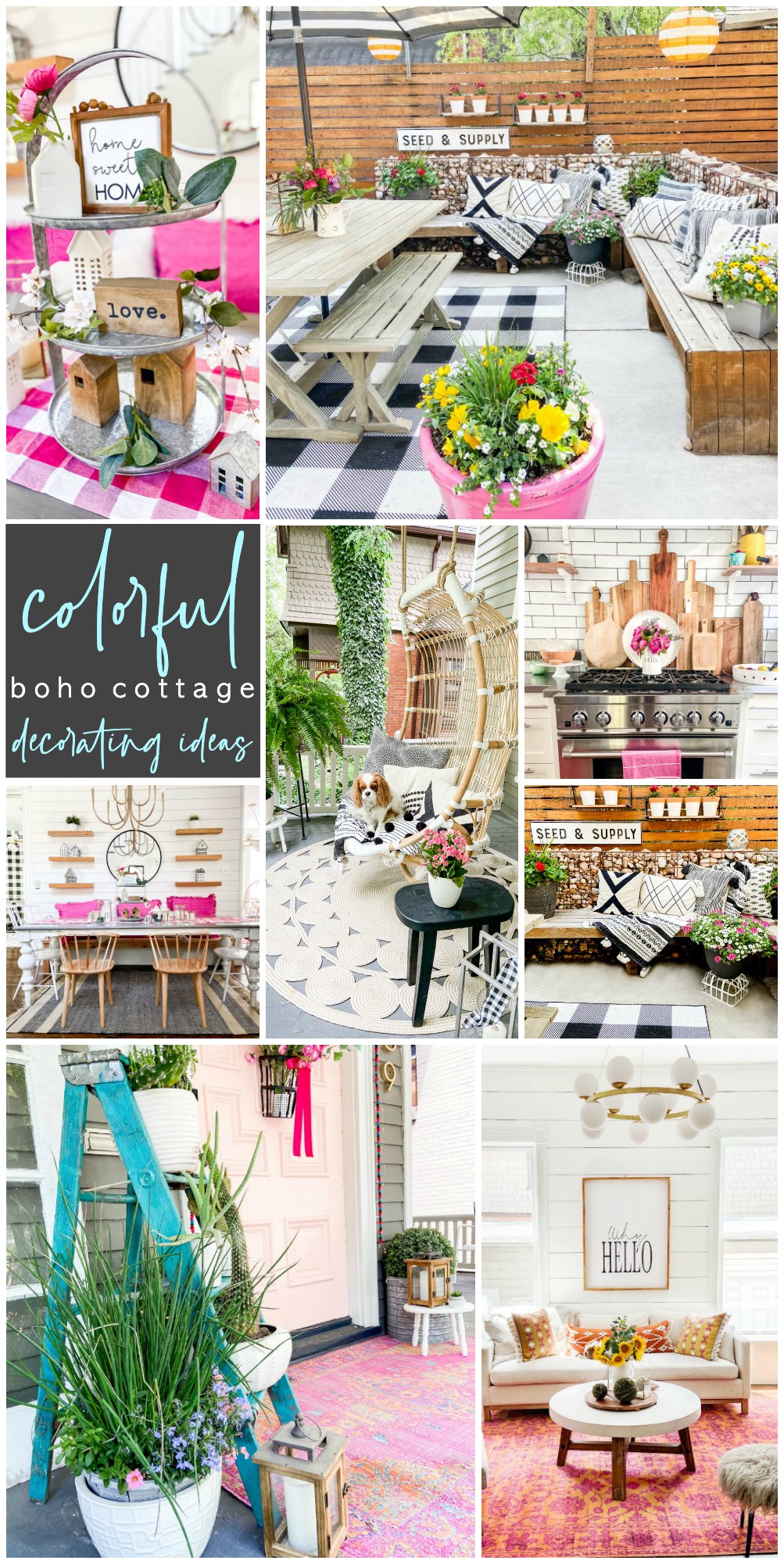 One of the things I love most is COLOR. It turns out that there are a lot of people that do too. My COLORFUL ideas always do well. In the Spring I shared some easy ways to bring COLOR into cottage and farmhouse homes. Some of the ideas I shared were a colorful succulent ladder garden and our Spring Mantel. We built a NEW mantel and shiplapped two of the walls in the family room. It was fun to share colorful ideas against our new mantel.
#8 Blog Idea — Hanging Patio Garden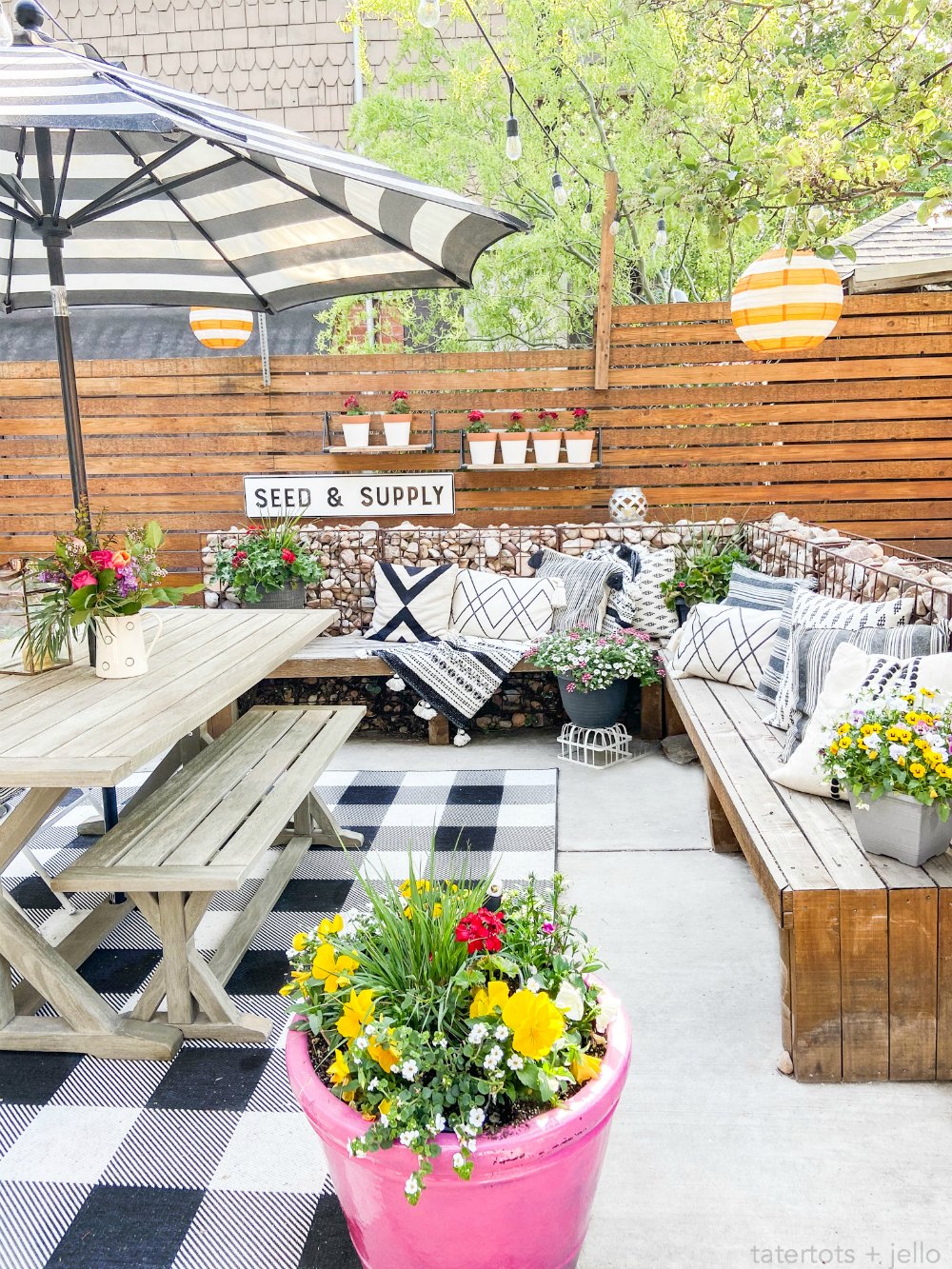 Once the weather got warmer I tacked our back patio area. I added a black and white checked rug and decor. Since we live downtown, we don't have a lot of land so I maximized the planting space by creating a hanging patio garden in the back patio. I spray painted pots and hung boards so that I could use the vertical space. We ended up spending TONS of time in our back patio during quarantine with my daughter being home-schooled. It was nice to have flowers blooming in our patio.
#7 Blog Idea — Simple Garden Planter Box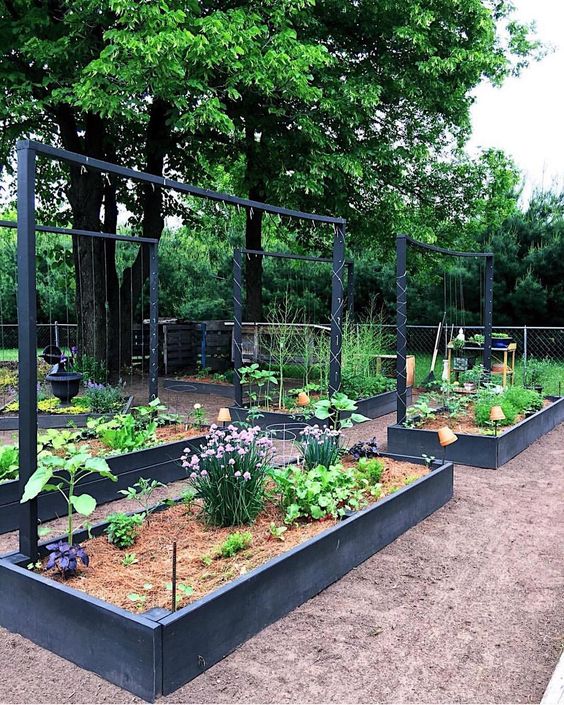 During quarantine, I learned how to make no-knead bread, my own pasta and I built a simple planter box for our yard. I also shared a lot of different and creative garden ideas and people LOVED it! We loved eating our own veggies this summer. Next year we plan to build another planter box to match the one we made!
#6 Blog Idea — Black and White Craft Room Remodel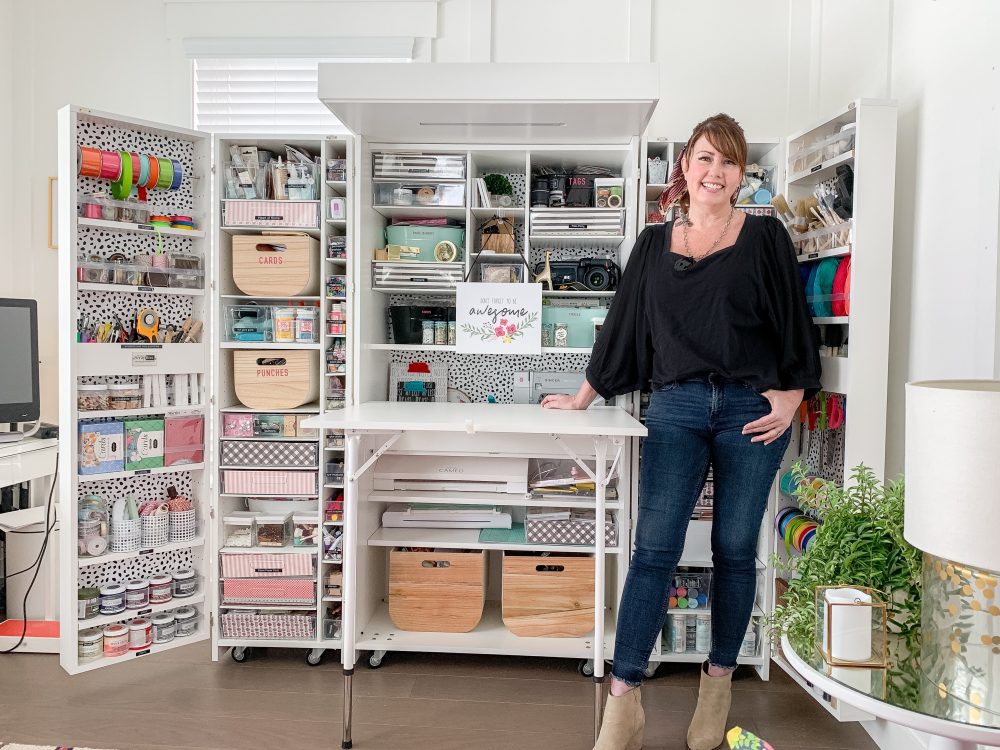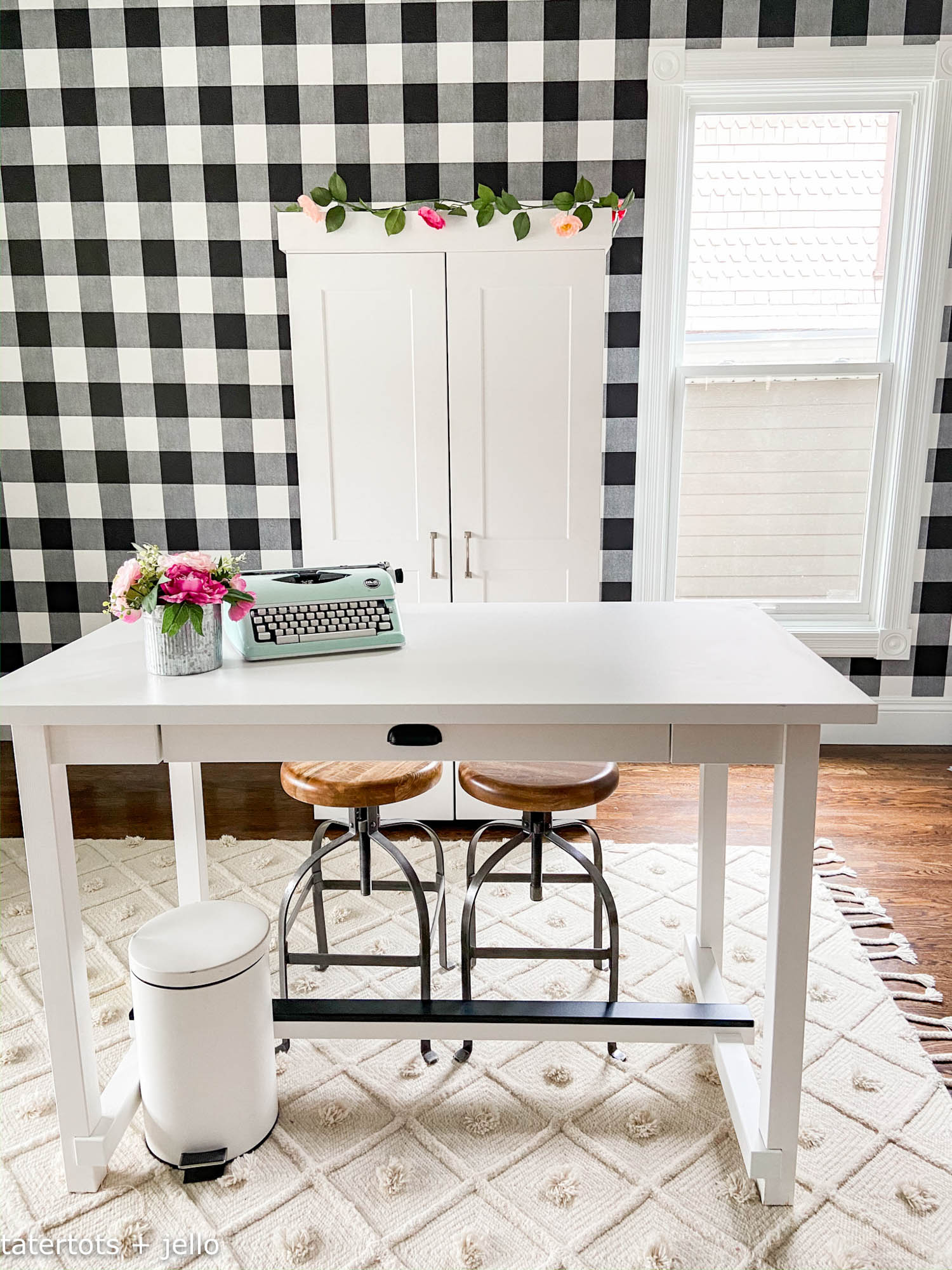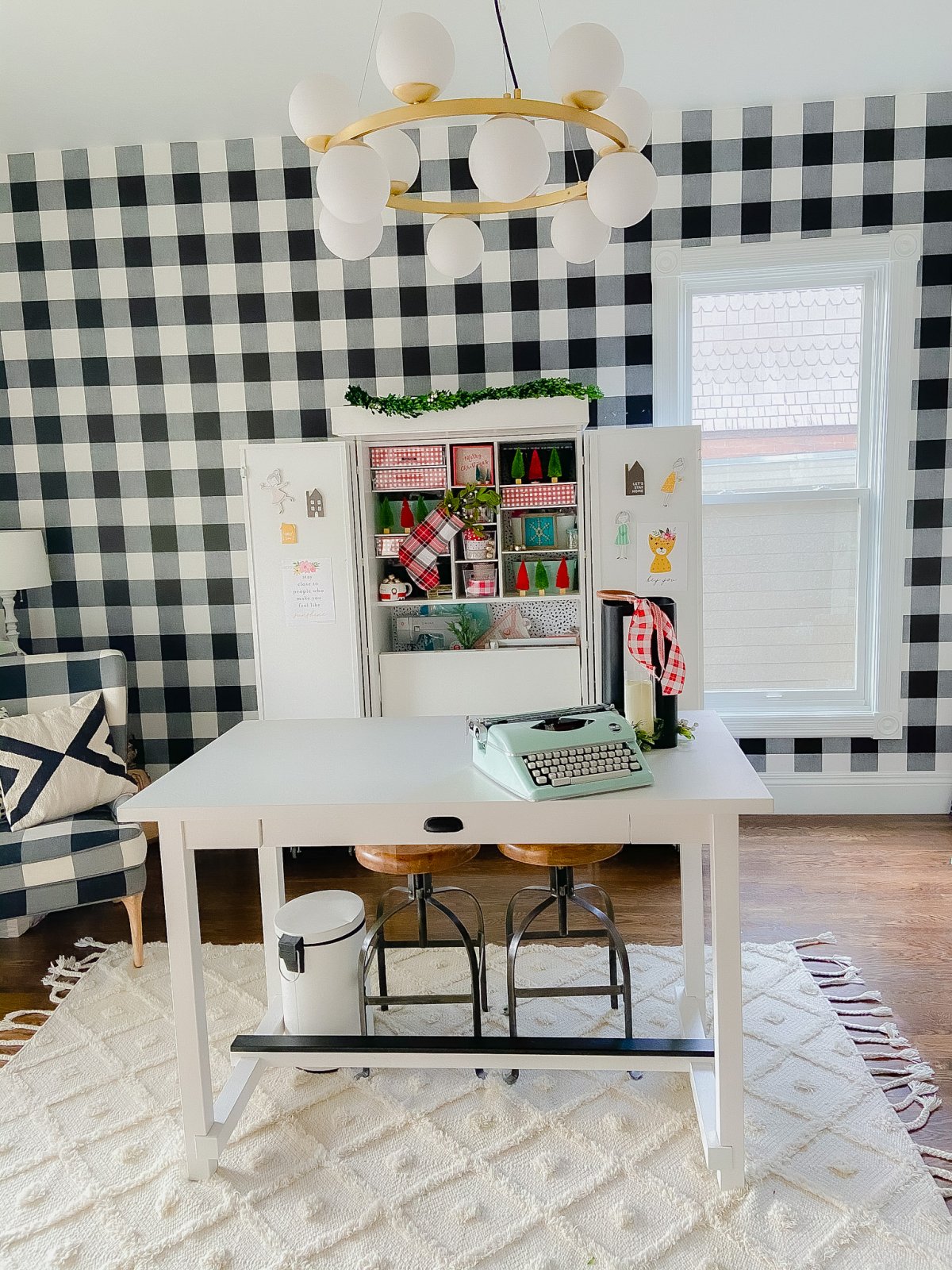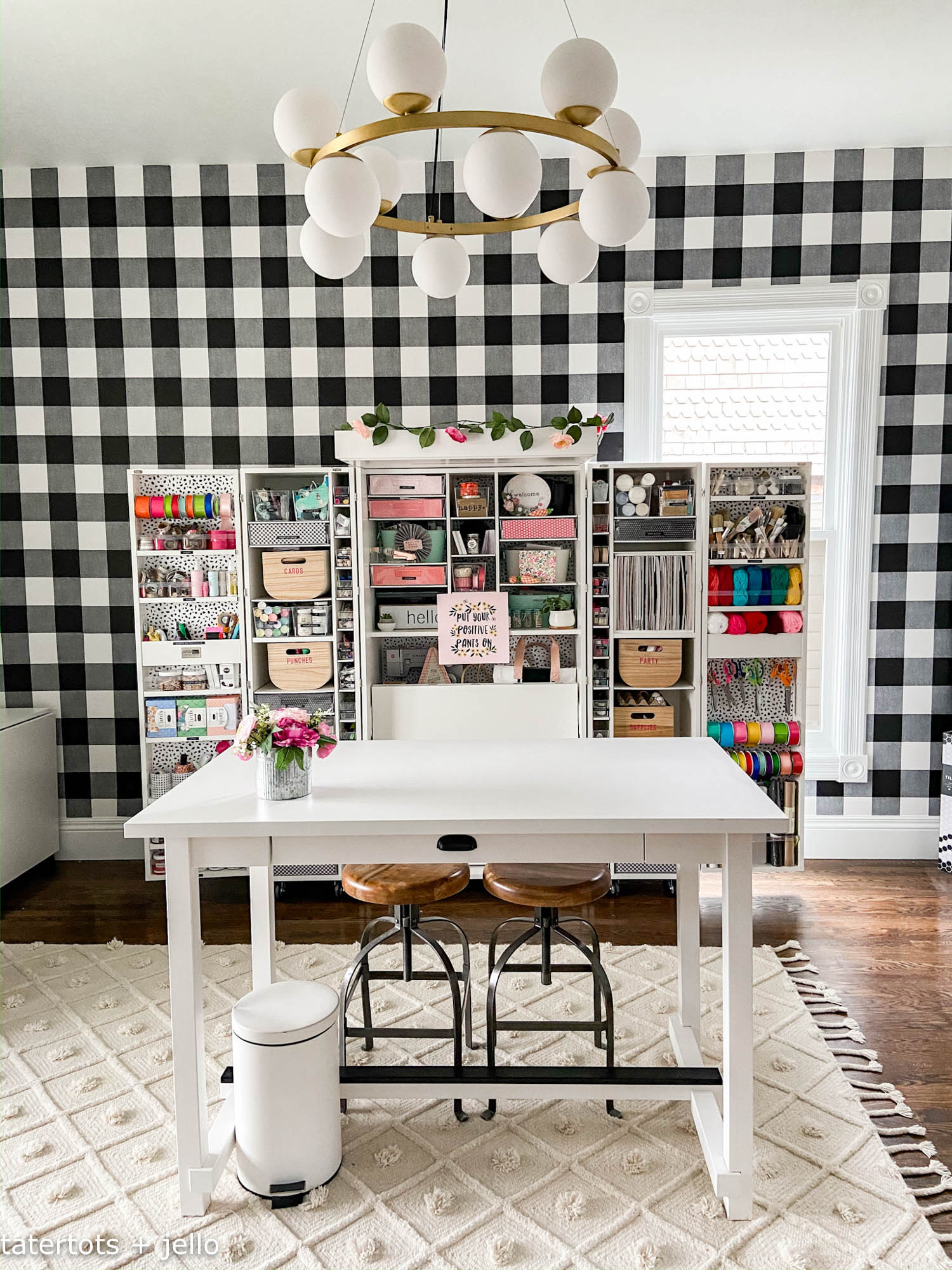 One of the first projects I tackled this year was turning the front living room into a big office/craft room. It's the place where I work everyday and it's a great space where my kids also do projects. I turned one wall into a computer nook, wallpapered two walls and gave the 1891 fireplace a modern update with peel-and-stick tile! I also share how I organize all of my DIY and craft supplies in my DreamBox!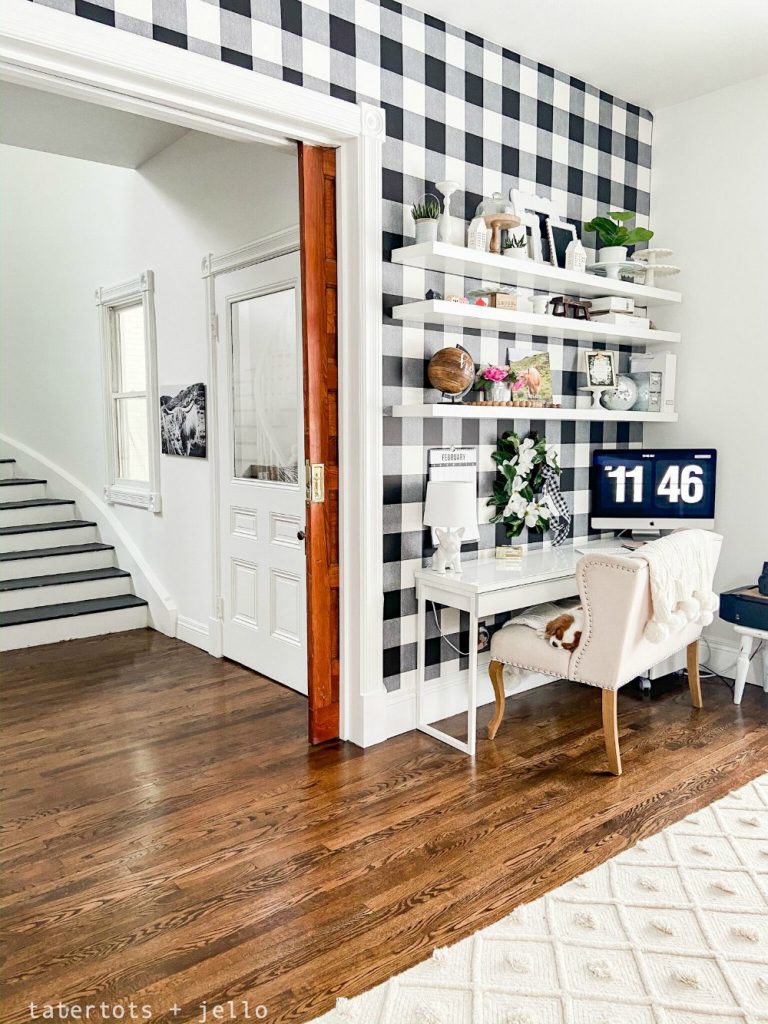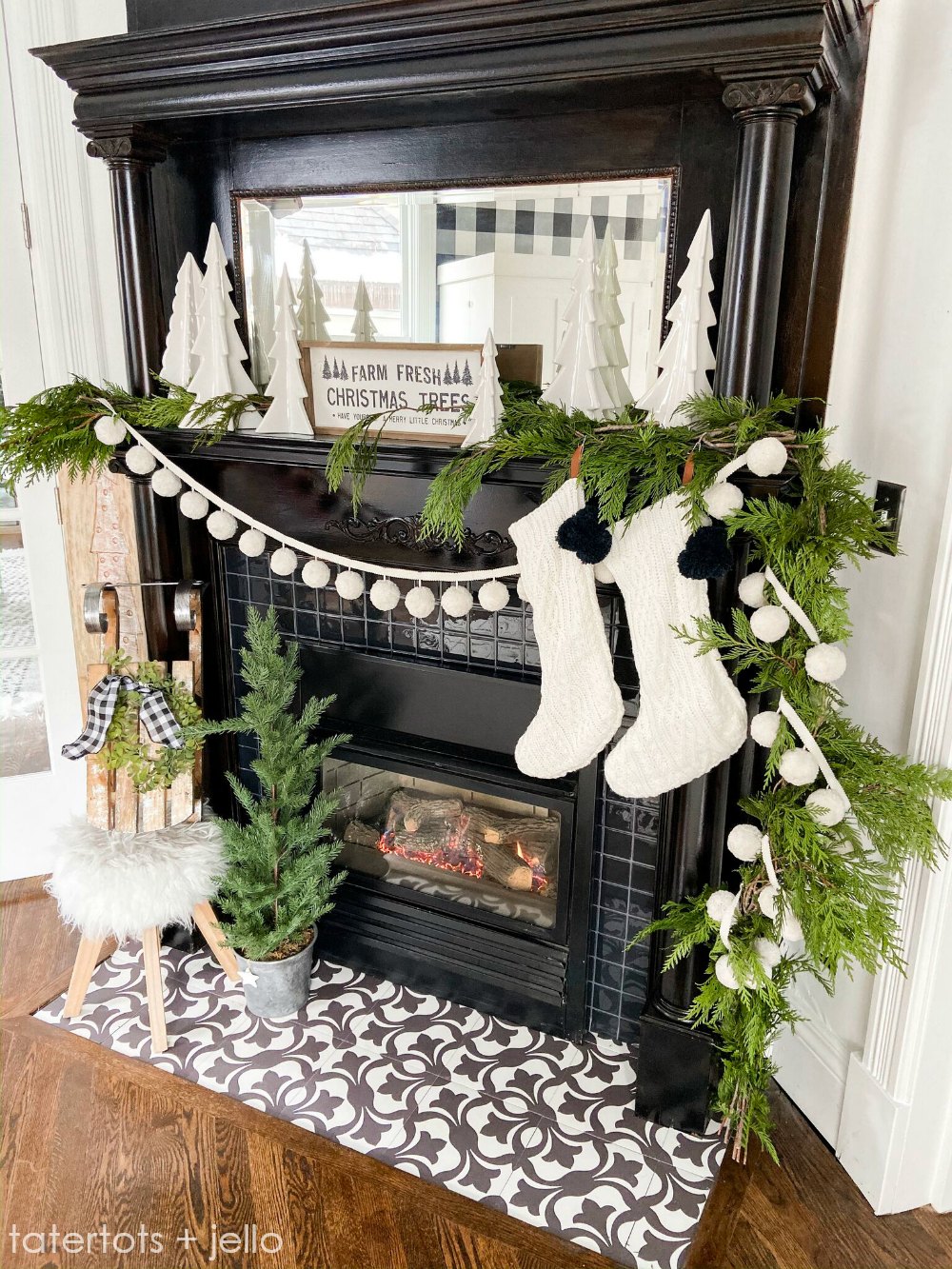 #5 Blog Idea — Pink and Red Valentine's Day Porch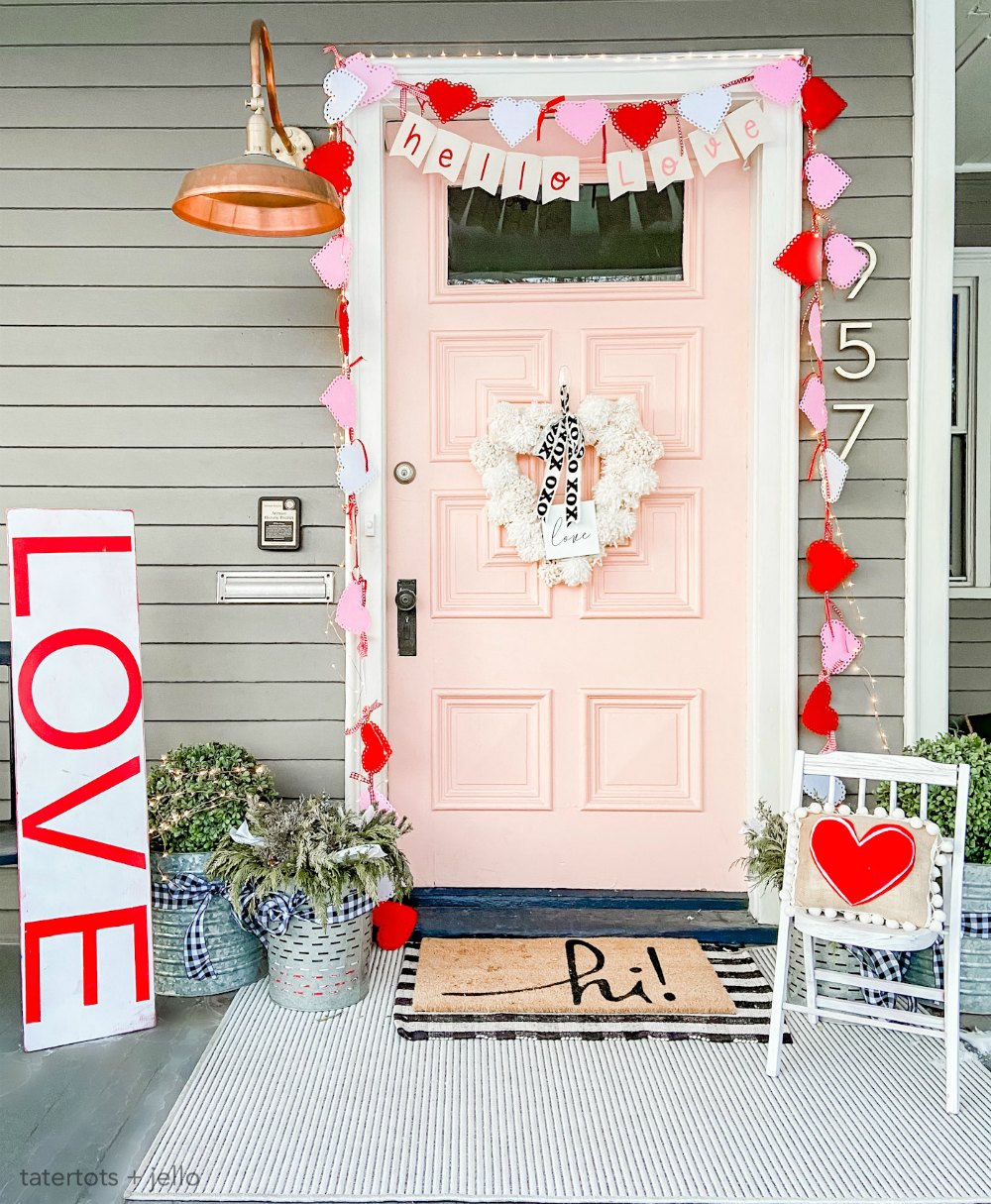 One of the things I love most about out new (old) home is our wrap-around front porch. It is fun to decorate. One of the most popular porches I did this year was our Valentine's porch. I used some felt hearts from the Dollar Tree to create a pretty garland above the door. And a simple wood sign.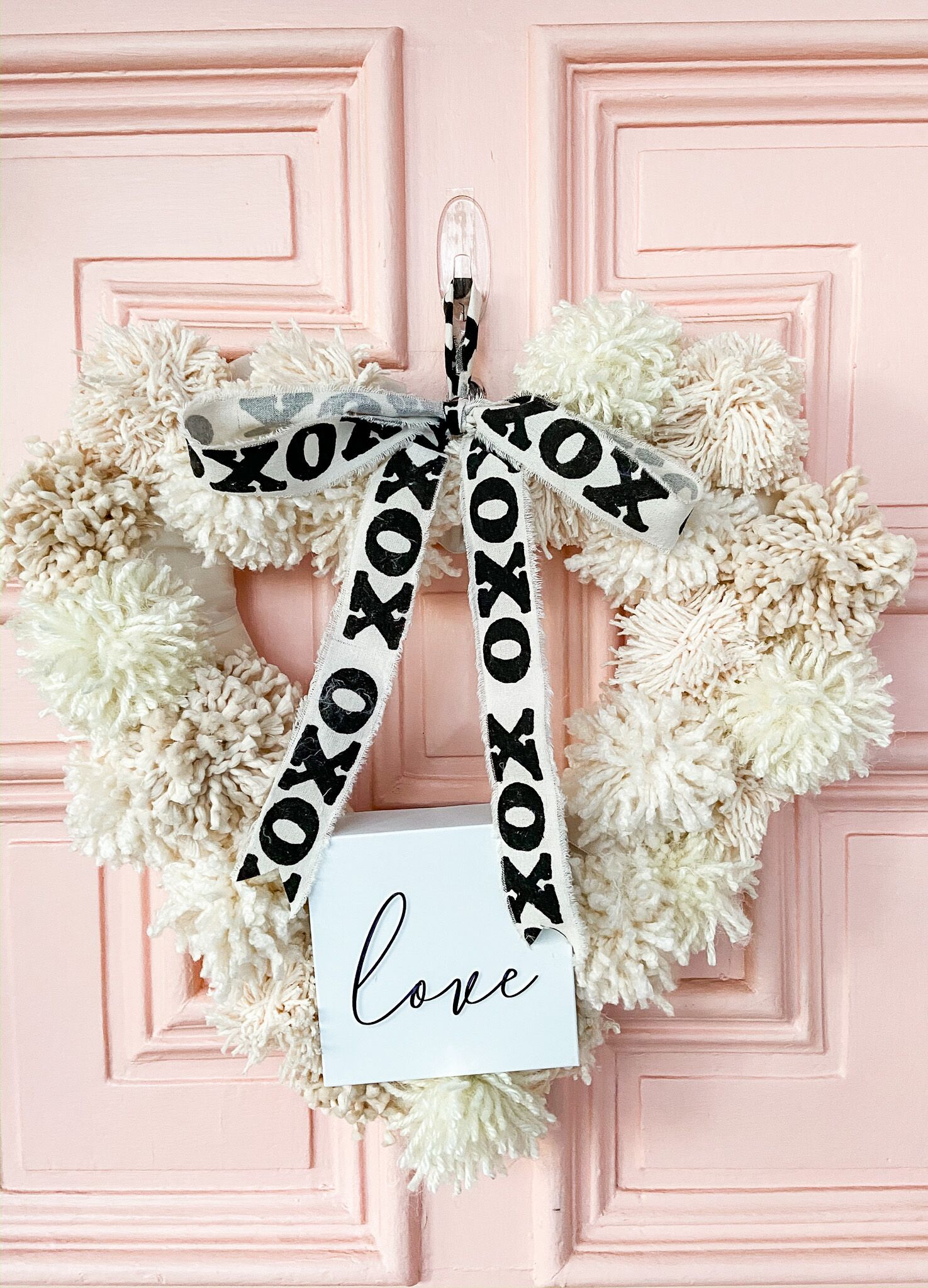 #4 Blog Idea — Turn a Closet into a Pantry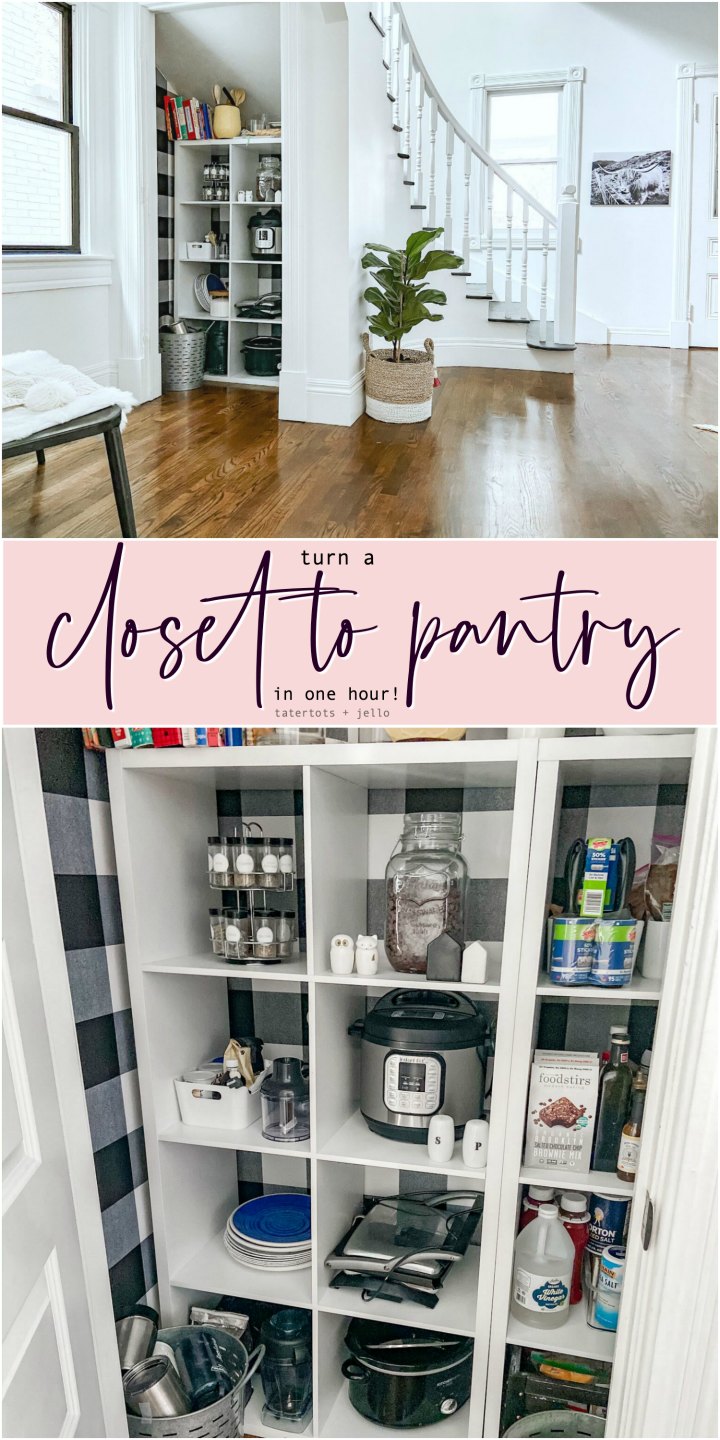 Before our back pantry was done I turned a coat closet in our kitchen into a little pantry to store some of our larger kitchen appliances and food storage. I wallpapered the little closet and it turned out so great. From all of the feedback I received, it turns out that there are a lot of people that don't have dedicated pantries. And this project was really popular!
#3 Blog Idea — Laundry Room Storage Hacks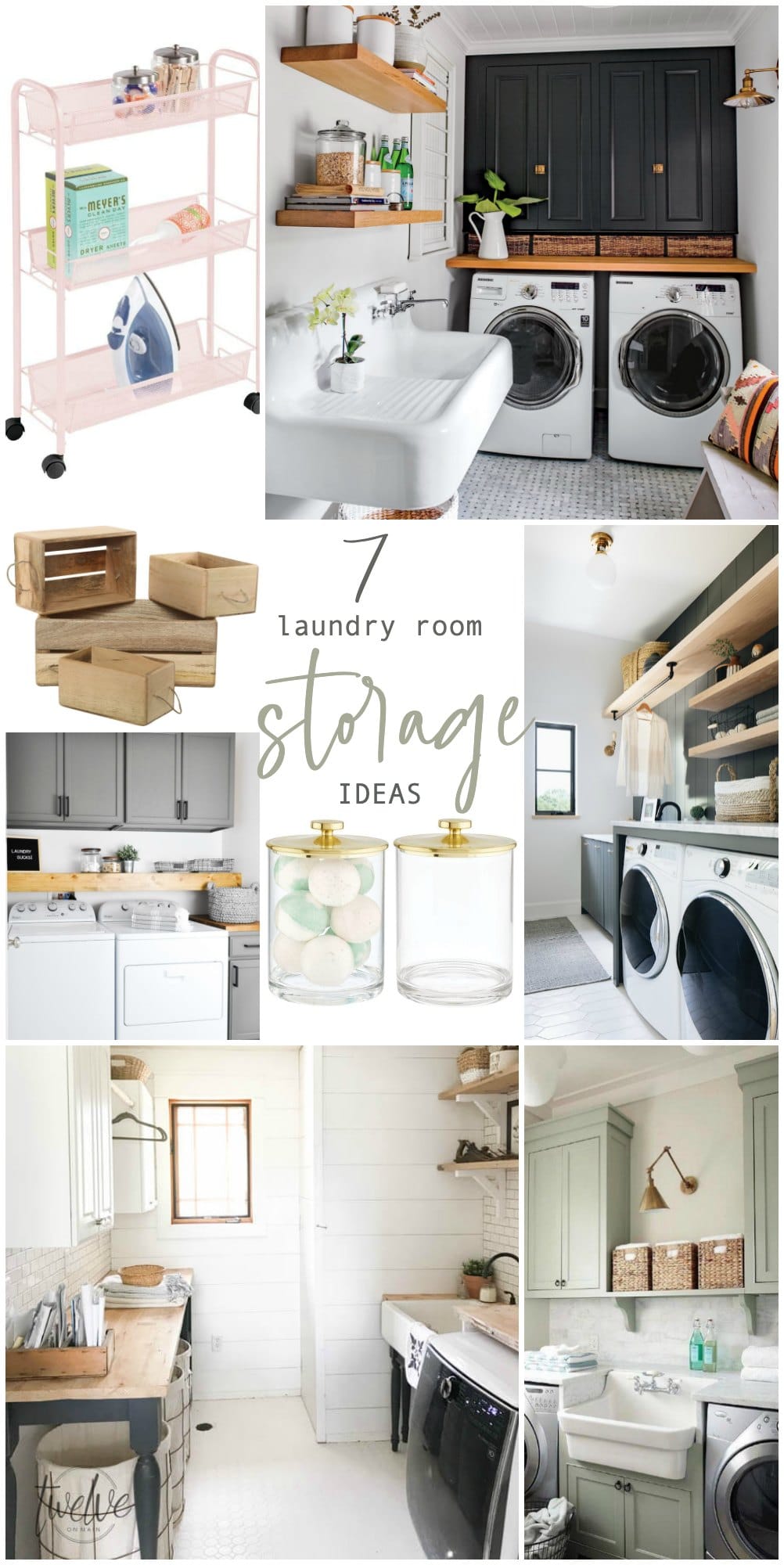 One of the big projects we completed this year was a NEW laundry room! We turned a back room behind our kitchen into two rooms — a big pantry and a new laundry room! While I was researching this project I did a lot of research on how to get the most storage possible in a small space. I shared the post and a lot of people enjoyed it.
#2 Blog Idea — Best Bathroom Tile Ideas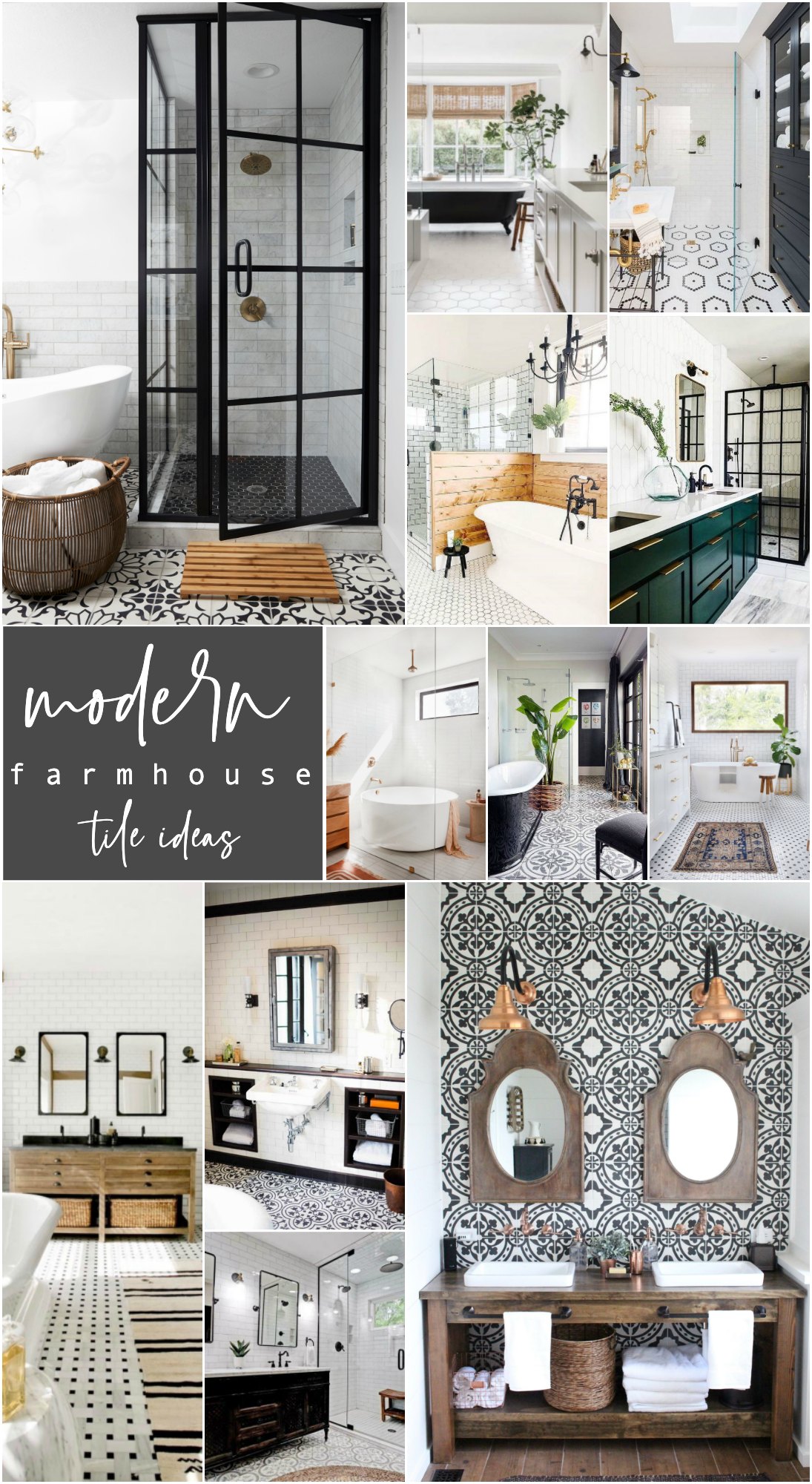 We have 5 bathrooms we are remodeling or building from scratch at our new (old) home. So I spent a lot of time researching bathroom tile ideas and I shared all of my research. This post went viral and it is my #2 post from 2020.
#1 Blog Idea — How to Paint Window Frames Black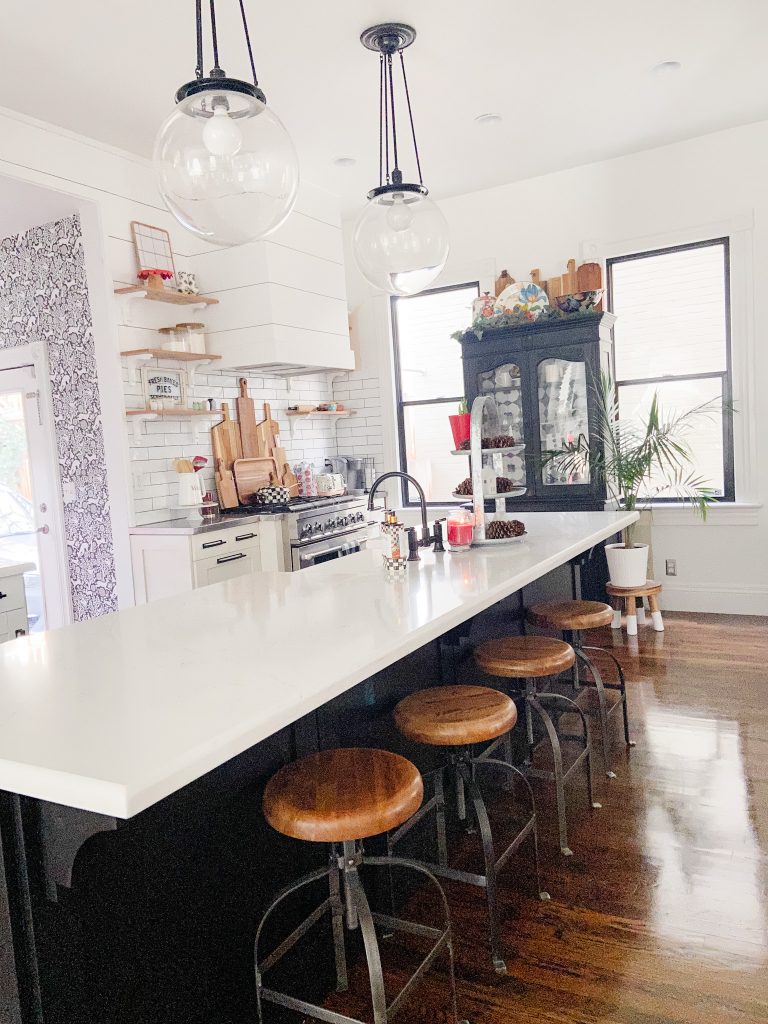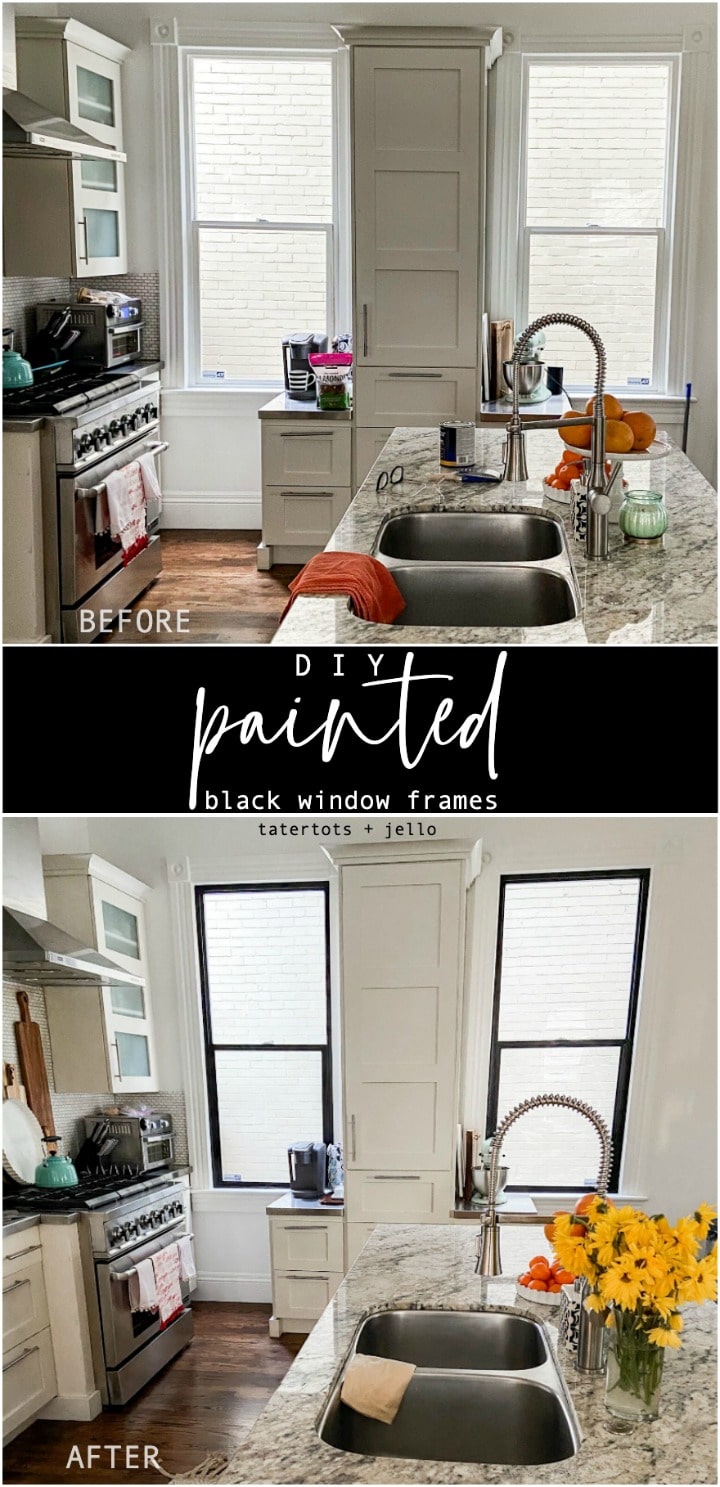 One of the first projects I tackled last January was painting our window frames black. love the look! And I did a lot of research on wha types of frames you can paint and what kind of paint and prep you should do to be successful. This post happened to be one of my top posts of the year.
More Favorite Crafts and Ideas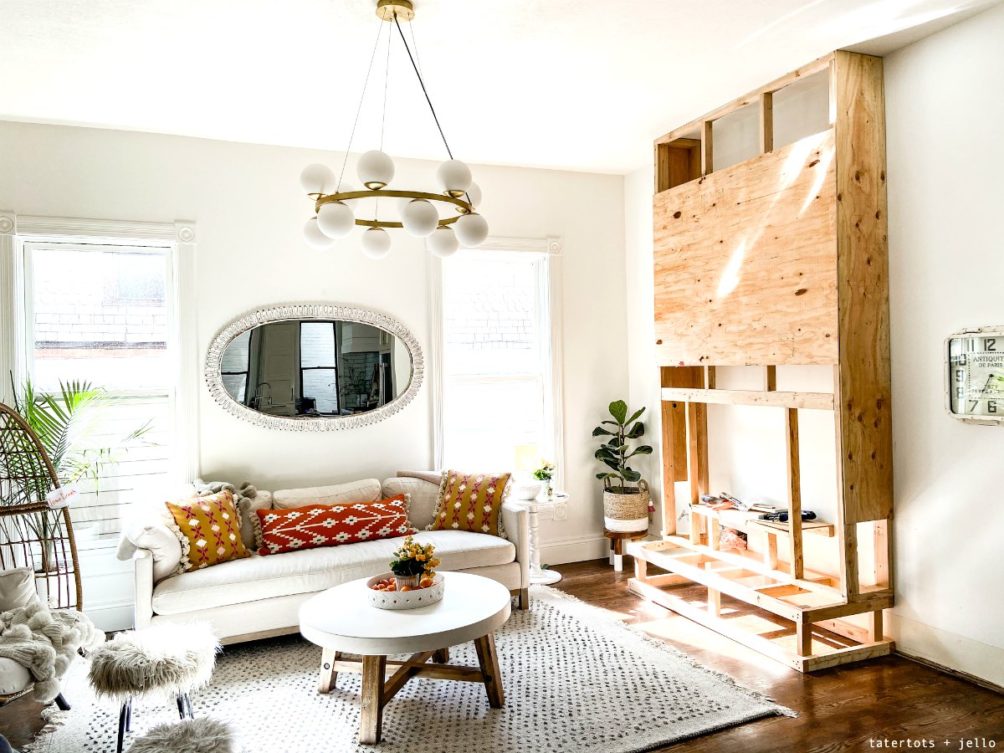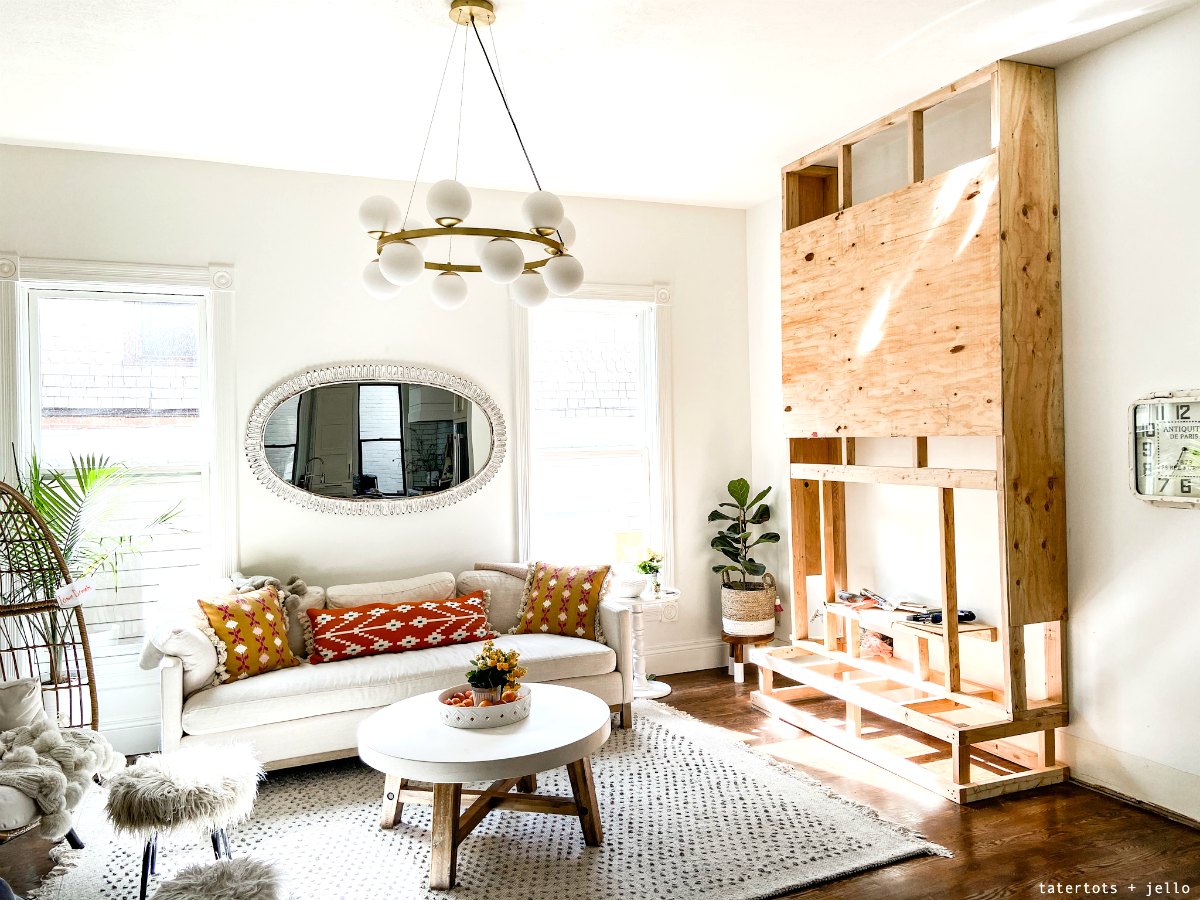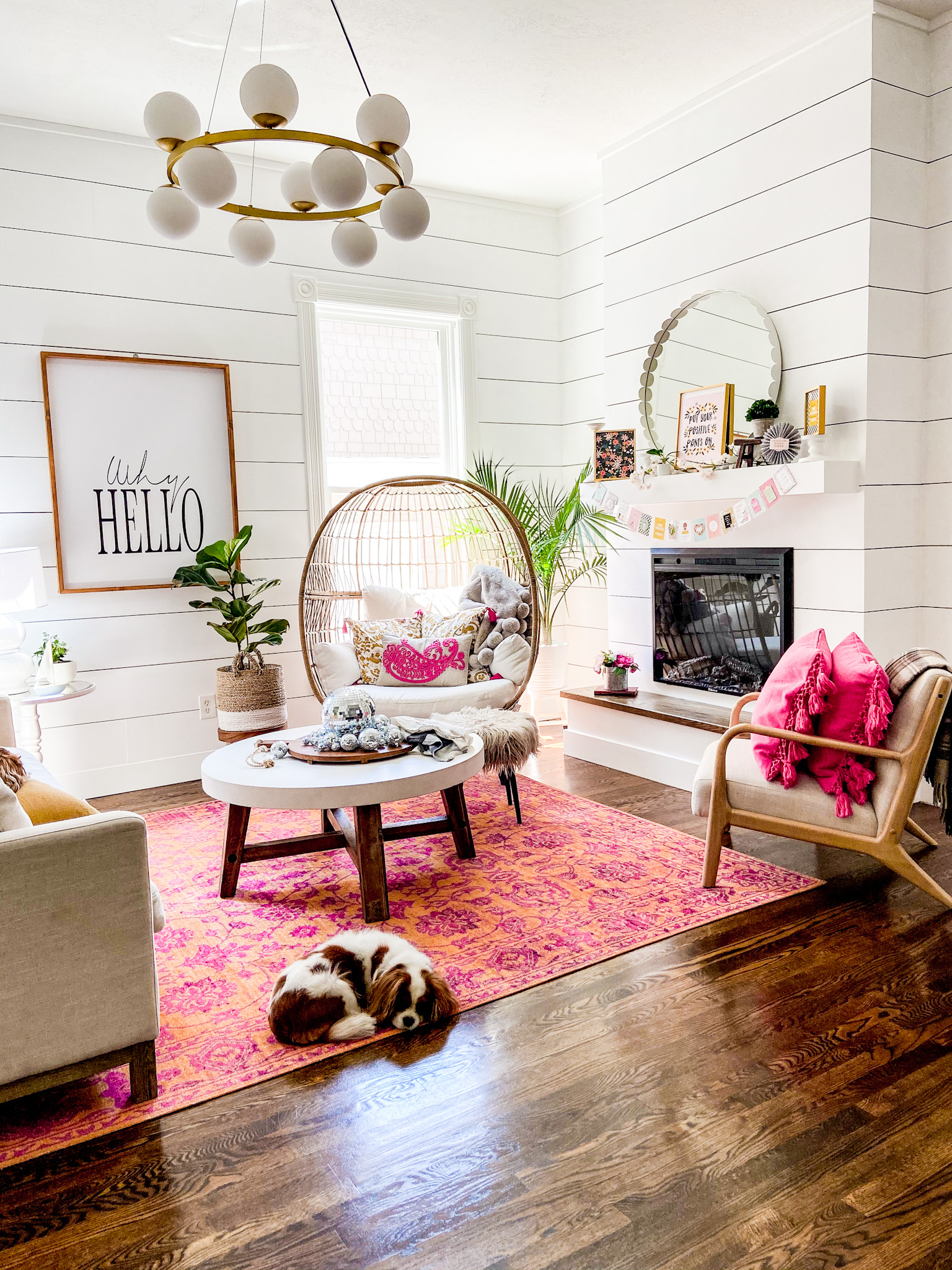 Tomorrow I will share MY favorite projects — crafts, DIY and recipes! 2020 an unforgettable year for a lot of reasons. I loved it because we were able to spend more time home together this year and we were able to work on restoring our 1891 home which was so fun! I hope you will. continue to follow along with me as we continue to work on our old home. We have SO many projects planned for 2021. It's going to be so fun!!
Tatertots and Jello Social Channels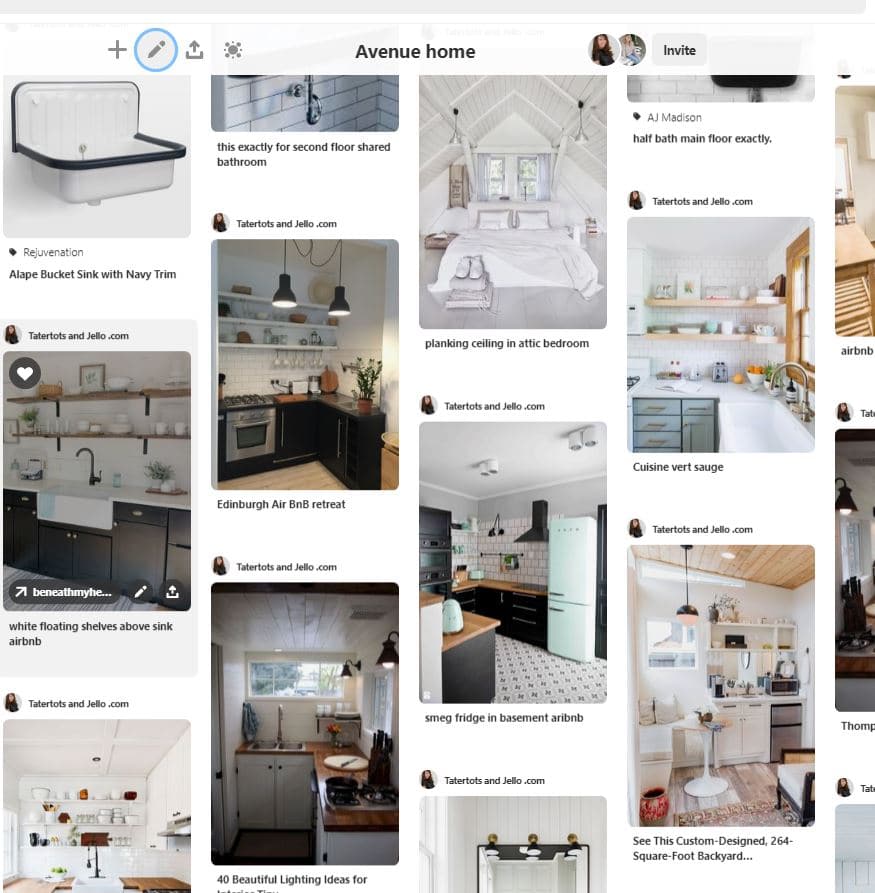 Connect with me on my social channels where I share behind-the-scenes tips, tricks and all of the messy details!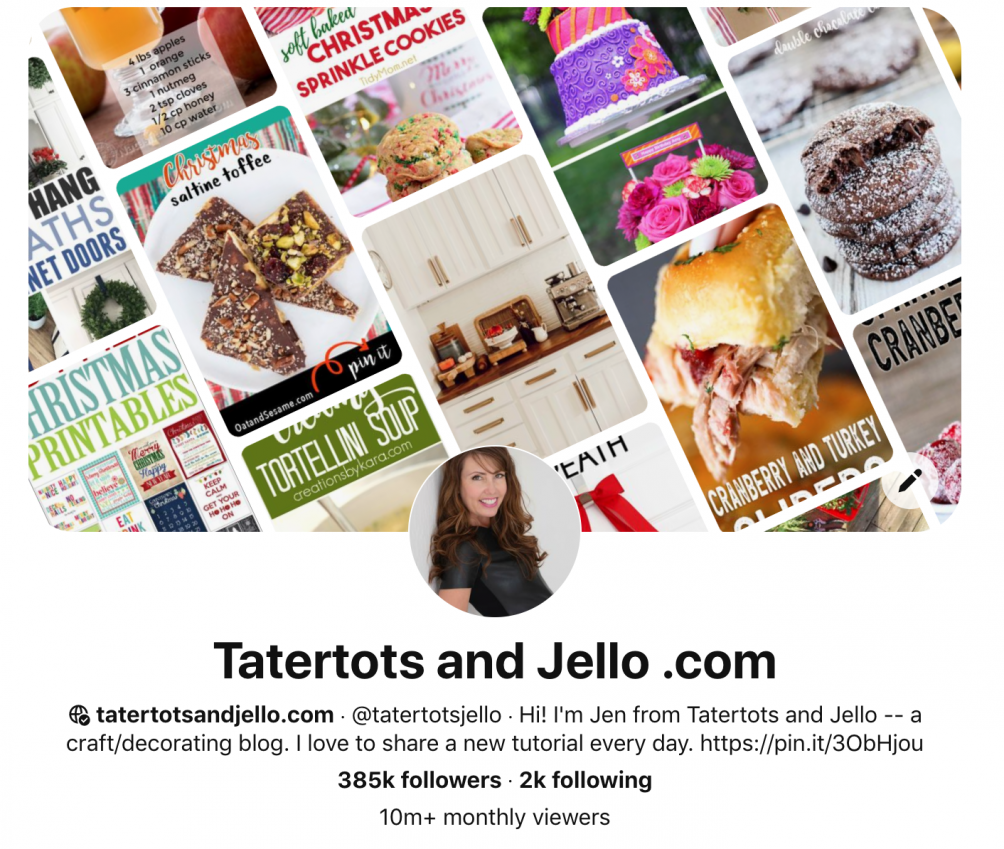 More Favorite Blog Posts
Here are some amazing favorite blog posts from a few talented friends!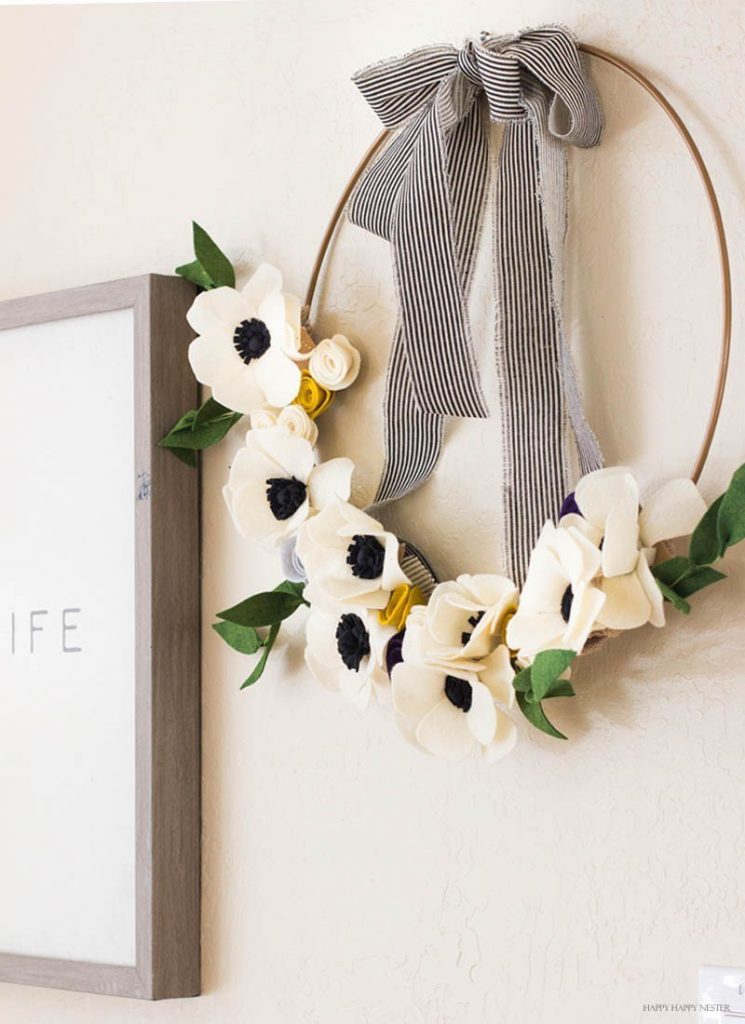 Happy Happy Nester My Popular Recipes and Crafts
Janine is one of my favorite people. Her handmade flower wreaths are amazing. You need to check out her white winter wonderland home she shared during the holidays! '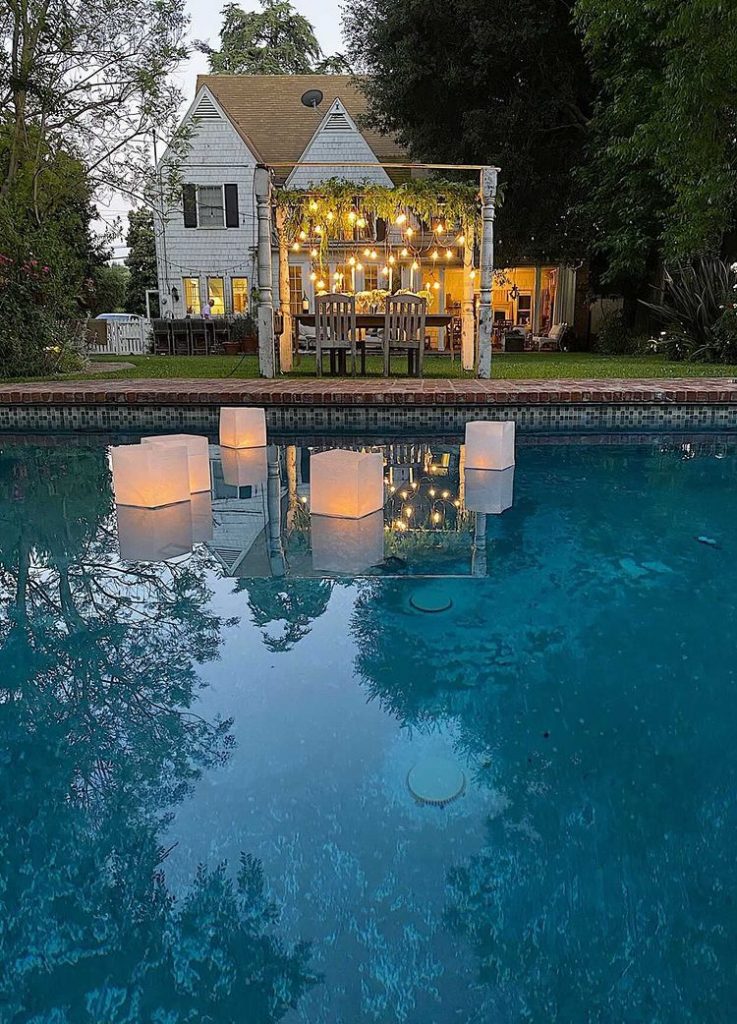 My 100 Year Old Home Top Ten Posts
Leslie has a gorgeous home. She makes gorgeous handmade wreaths and crafts, plus recipes too!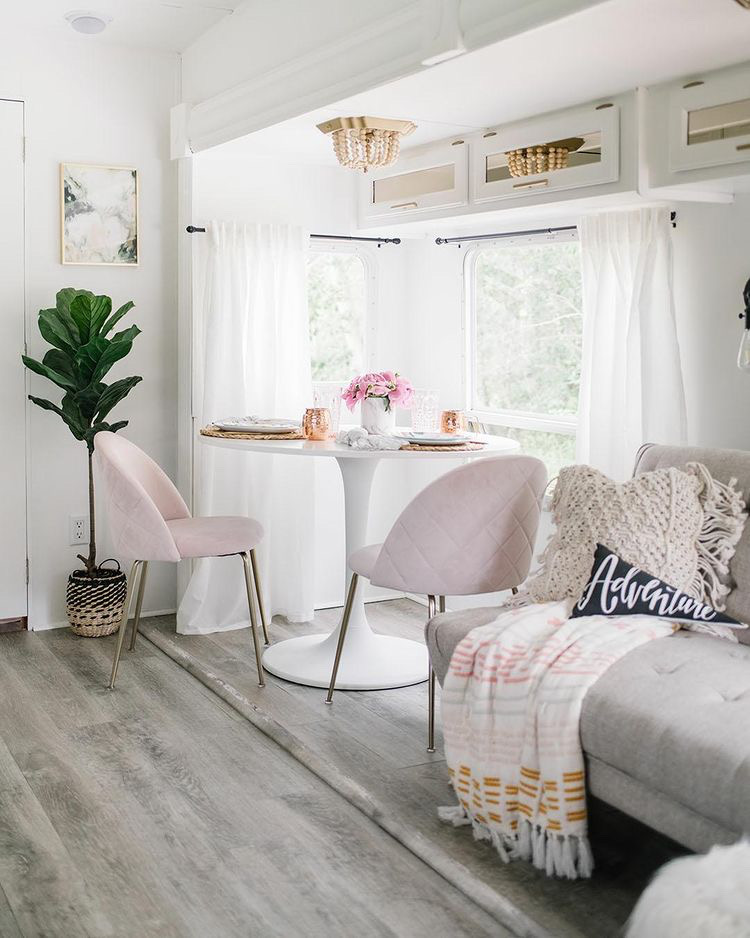 The DIY Mommy – Top 10 Favourite Posts of 2020
Christina shares amazing DIY ideas and her videos are great! She has an awesome YouTube channel too where she shares step-by-step tutorials!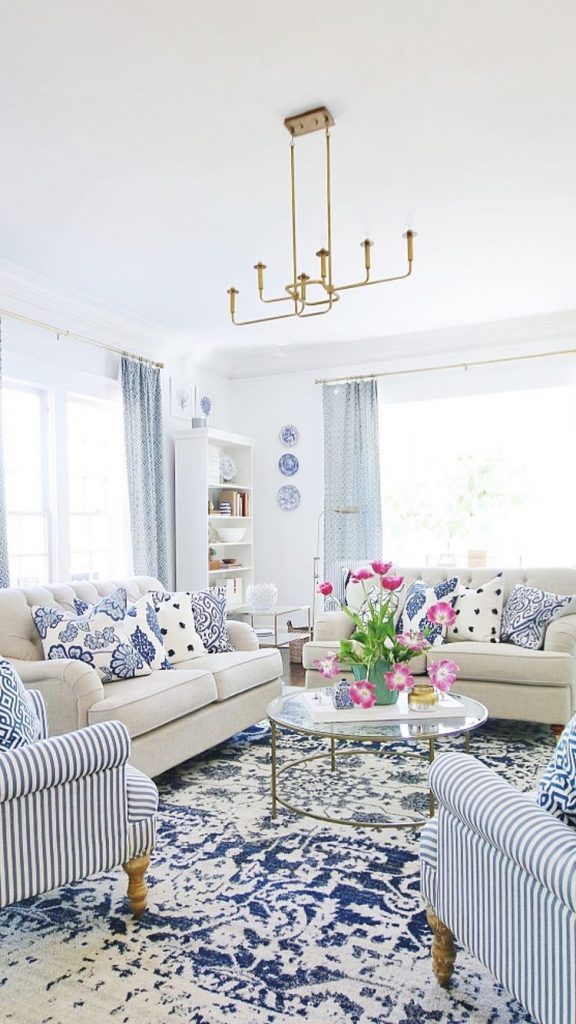 Thistlewood Farms Top 10 Projects
KariAnne's home is incredible and you will love her handmade ideas! She's always a favorite!
Did you have a favorite project YOU made this year? Share it with us in the comments. I would love to see it!
xoxo