Tatertots & Jello 16 Favorite Projects 2016
I've been blogging for almost nine years now and one of my favorite things to do is look back each year at that years projects and find my favorite posts. Sometimes they are also the most popular posts too. I love seeing the projects — memories come rushing back to me of how I was feeling or what was going on in my life while I was working on each project or idea. And 2016 was a year of HUGE change for me. I call it the year of discovering things, which made me make many really hard decisions but ultimately resulted in HUGE growth for me personally and positive changes for my kids. 2016 ended up being probably the biggest year of my life in terms of growth for me and I am looking forward to an equally big year in 2017. I have a new blog/site I am starting, a new website that I will be launching and tons of business goals. I can't wait!! Here are a few of my favorite projects from 2016: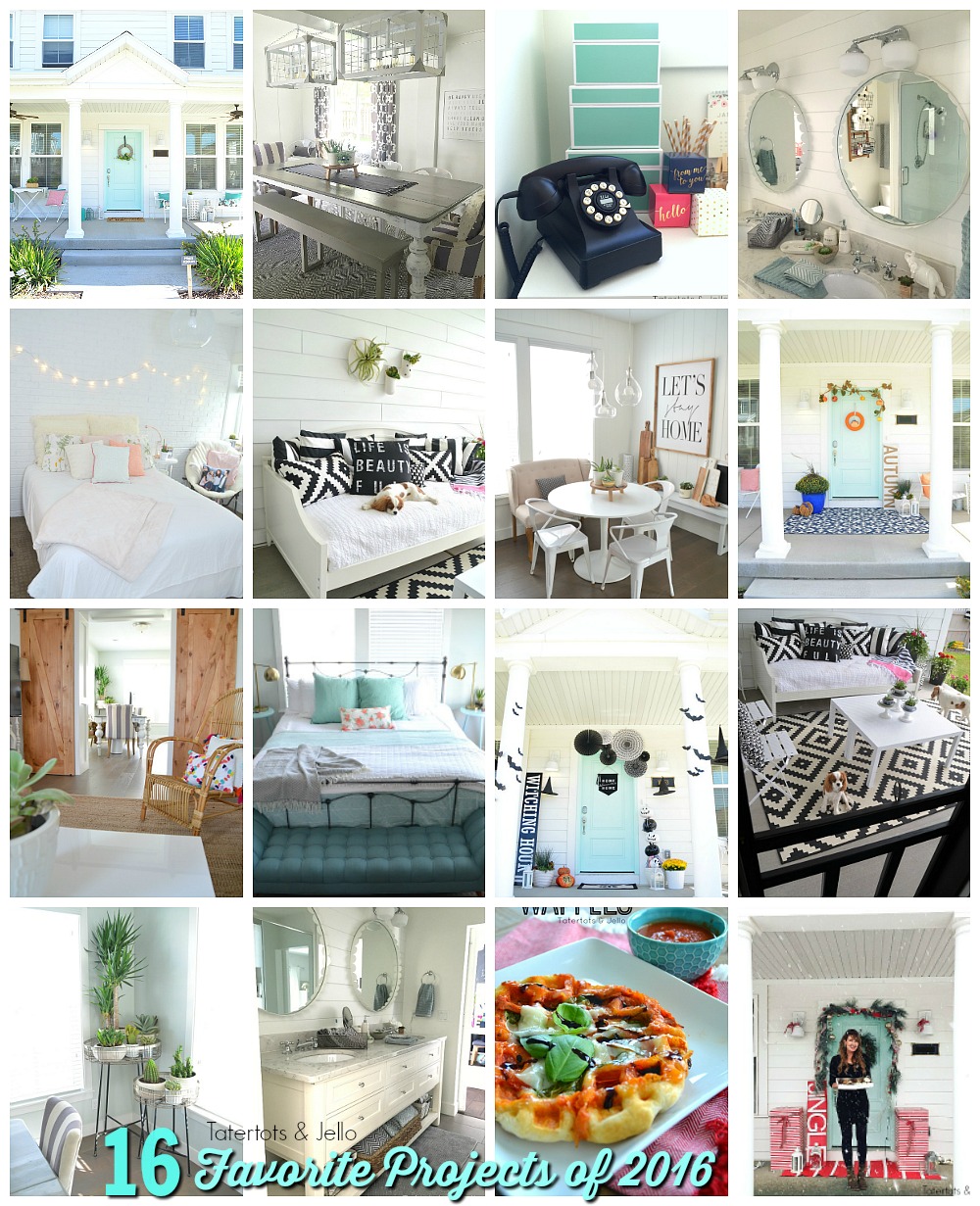 Tatertots & Jello 16 Favorite Projects 2016
I started the year off in January making a little nook in my bedroom into an office space. It was a great place to work because it was really cozy and my bedroom at the cottage got great light. My bedroom in our new home is much smaller so I don't have an office nook in my bedroom now, but I carved out a little space in our family room and that's where I blog now.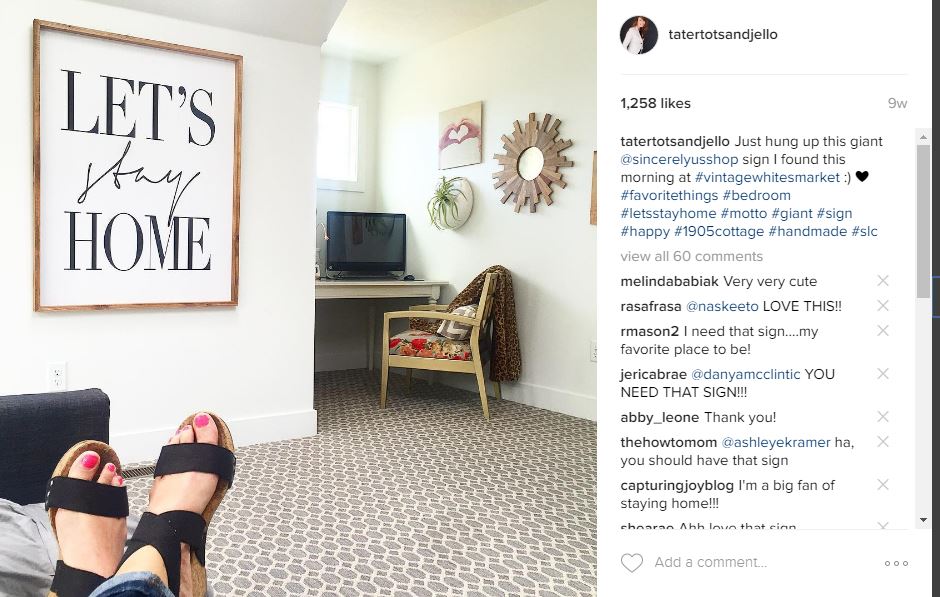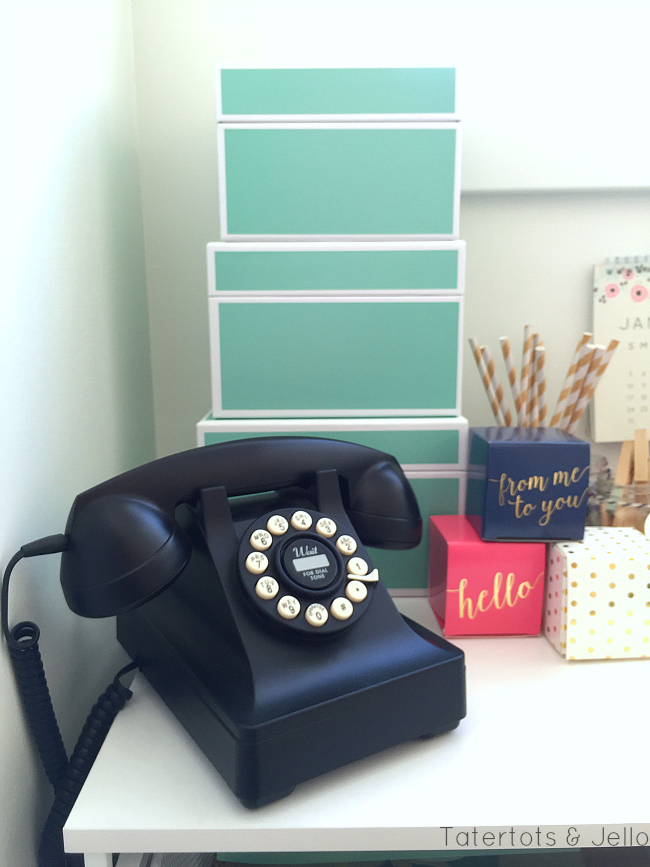 This Giant Donut Cake will make anyone smile. I loved this post because it could be a cake you make as a dessert for Valentine's Day, or it makes an awesome birthday cake. Also – you can make it for your favorite teacher as a Teacher Appreciation Cake. It really does look like a giant donut. Yum!
And because I love donuts and they are so cute, print off this Donut Printable. It's perfect as a gift!
Tatertots & Jello 16 Favorite Projects 2016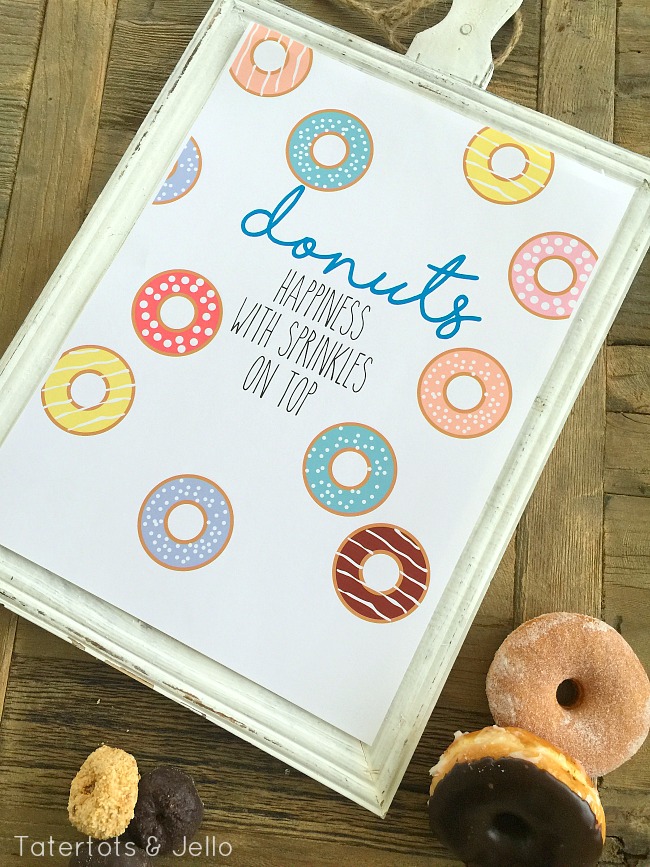 Donut with Sprinkles Printable
I shared the girls' jack-and-jill bathroom. It was so cute. I really miss the cottage quite a bit. It was so fun to think out the entire remodel and pick everything out that was in my vision. The girls bathroom wasn't very big but we packed a lot of punch into that little room. I found the bathroom vanity at a second hand shop and had a new top cut for it. I found the mirrors from Crate & Barrel. I loved them so much that I have two of them hanging in our new home too. I had a skylight put into the room because it didn't have any outside access for windows. One of my very favorite parts of their bathroom was the white penny tile I had put in the bottom of their shower. I did the same tile in my bathroom upstairs.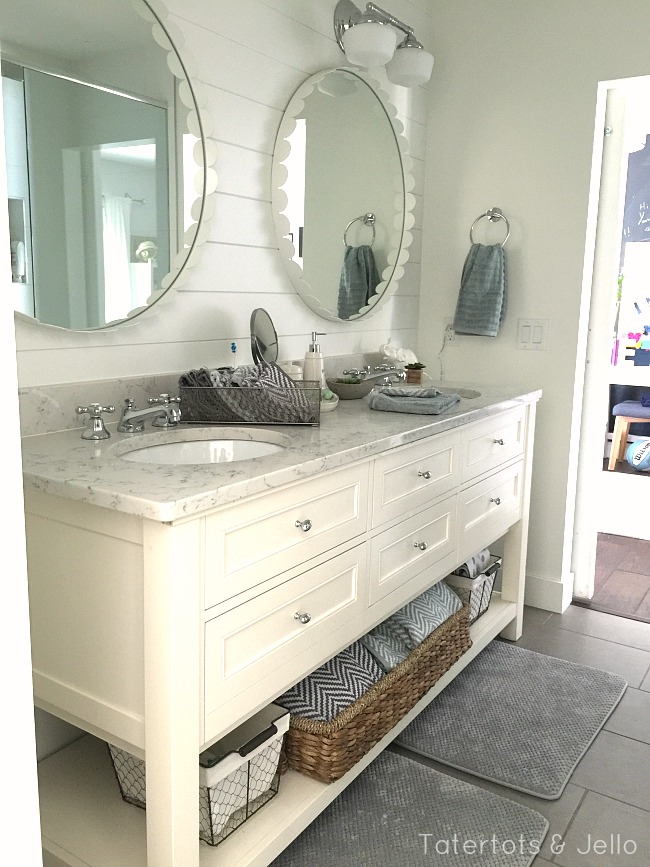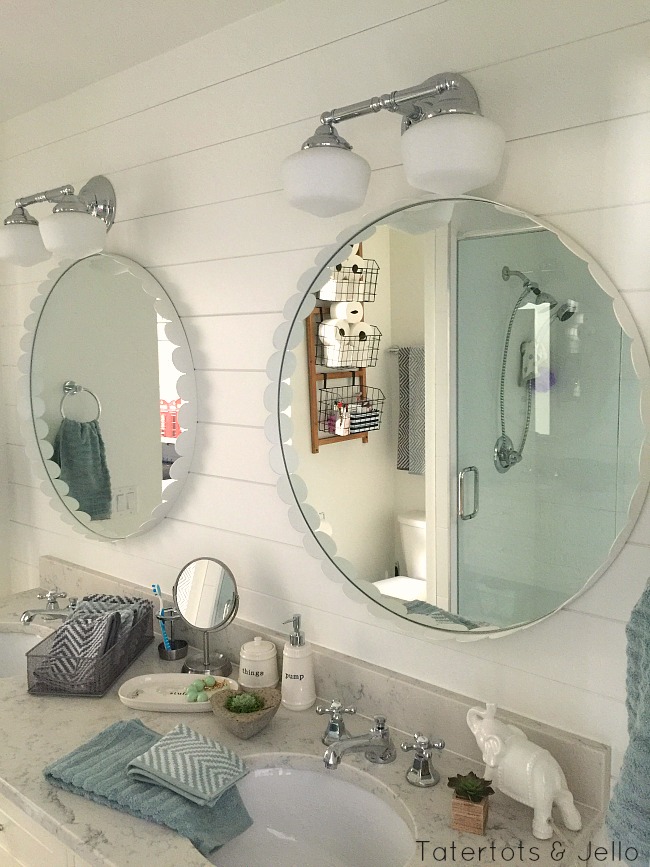 Right before we moved I shared the last room in the 1905 Cottage Remodel – the Dining Room. This was a tricky room to design since it tied the old house and the new remodel together. It also had a beam that ran down the middle of the room. I ended up designing a light fixture around the beam. It was one of my favorite rooms in the house because it had sliding glass doors that led to the courtyard. So it felt bigger than it was because it had that other space that flowed into it.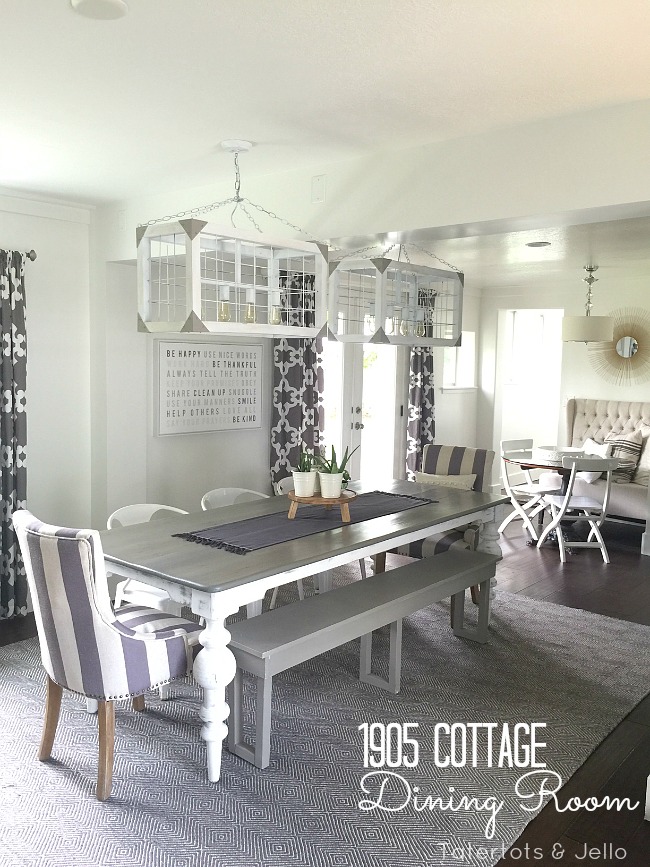 Tatertots & Jello 16 Favorite Projects 2016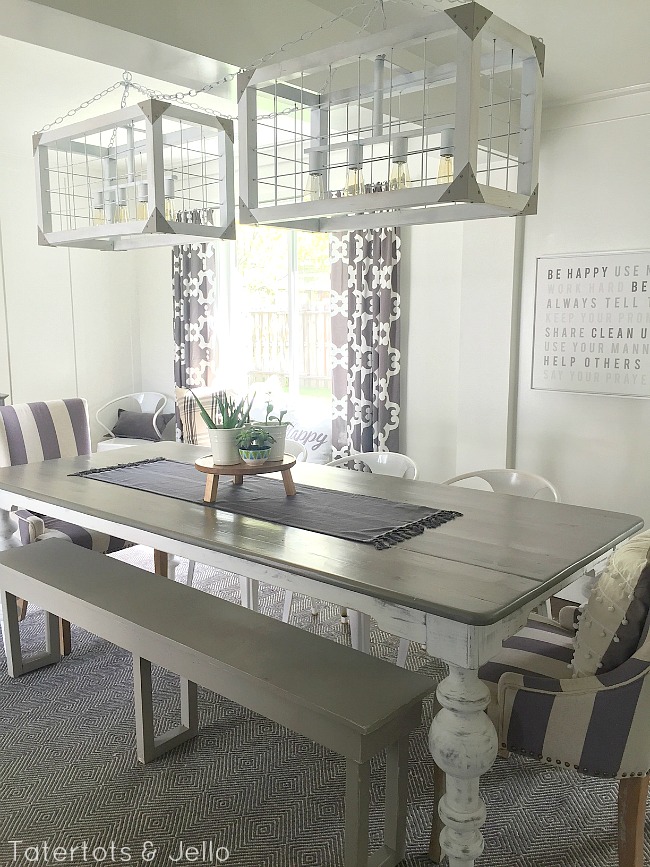 And then we moved. Once we got mostly unpacked one of the first projects I did was two very simple painted nightstands for my bedroom.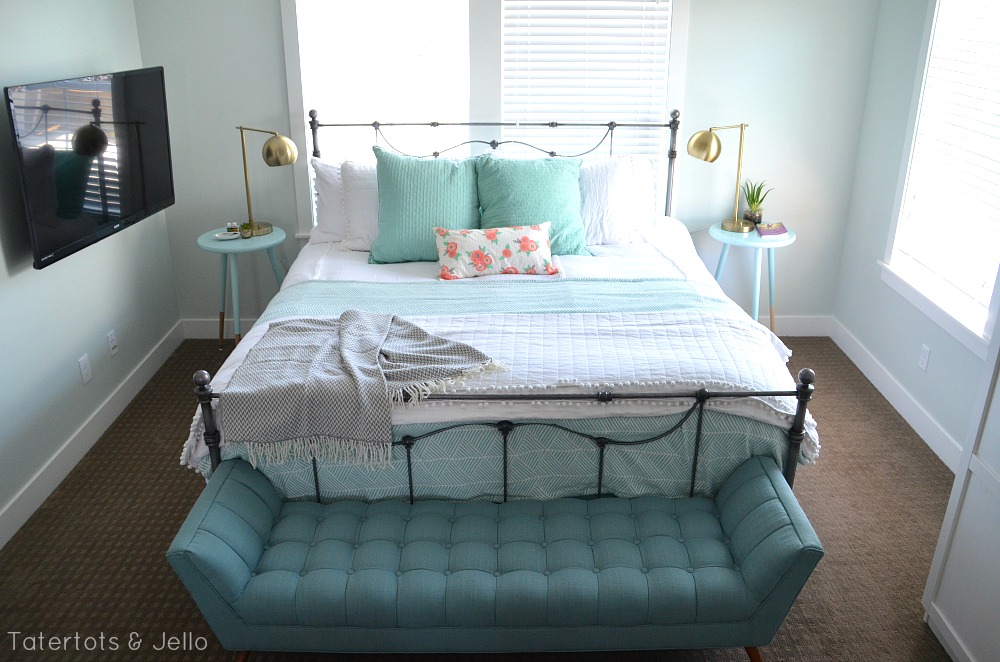 Over the summer we got a little waffle crazy. We made waffles out of almost everything. These Margherita Pizza Waffles were probably our favorite recipe that summer.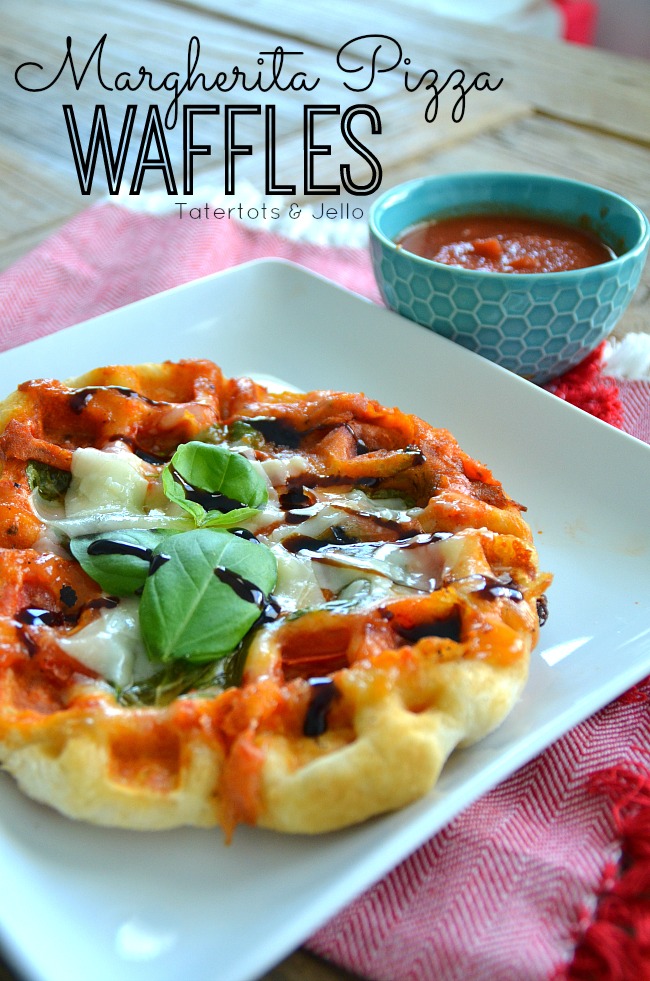 One of the things I love best about our new home is the GIANT kitchen/family room area. It is the place where we spend almost ALL of our family time. It's funny because when we moved into our home none of my furniture from the cottage seemed to work. The table I wanted to put in the kitchen was way too big. I had bought a small round modern table for the basement as a game table. I brought it upstairs to see if it would work in the nook, thinking it would be too small, and I was so surprised when it turned out to be perfect! I added my collection of cutting boards and a giant Sincerely Us Sign and it's the perfect space!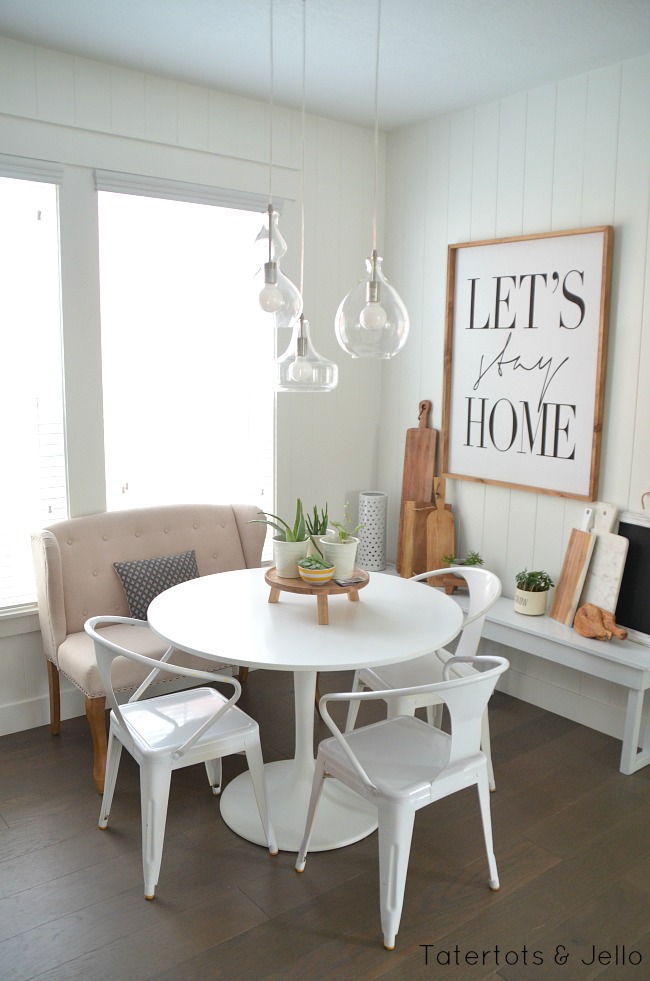 If we spend most of our family time in our kitchen/family room, the room that we spent almost as much time in during the summer was our covered back patio. I added a daybed and a screen door and we spent countless hours chatting, reading books and magazines and talking on the phone in that space. We love it.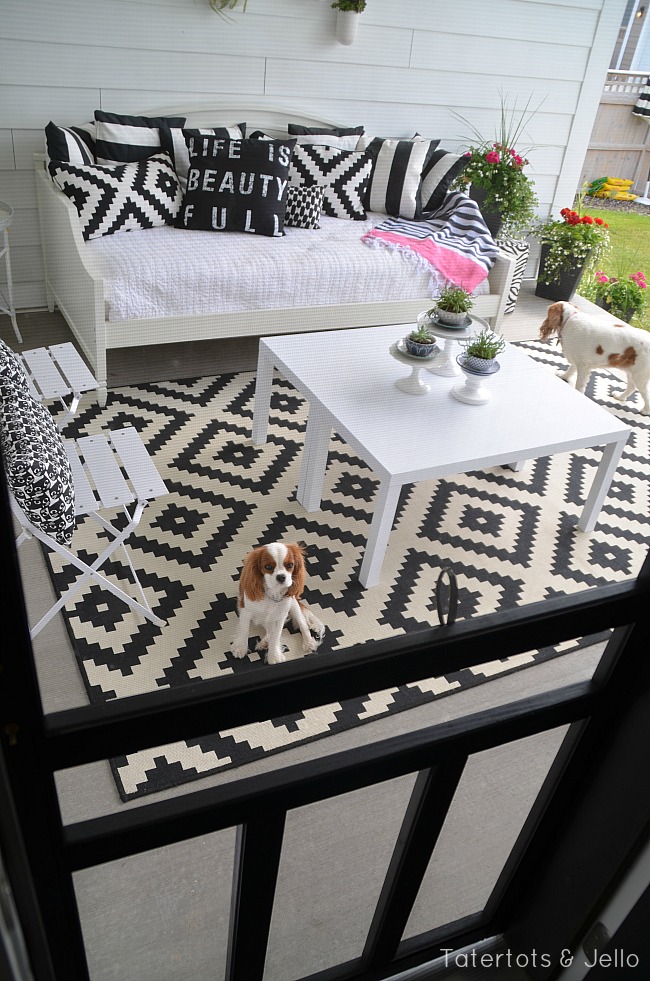 Tatertots & Jello 16 Favorite Projects 2016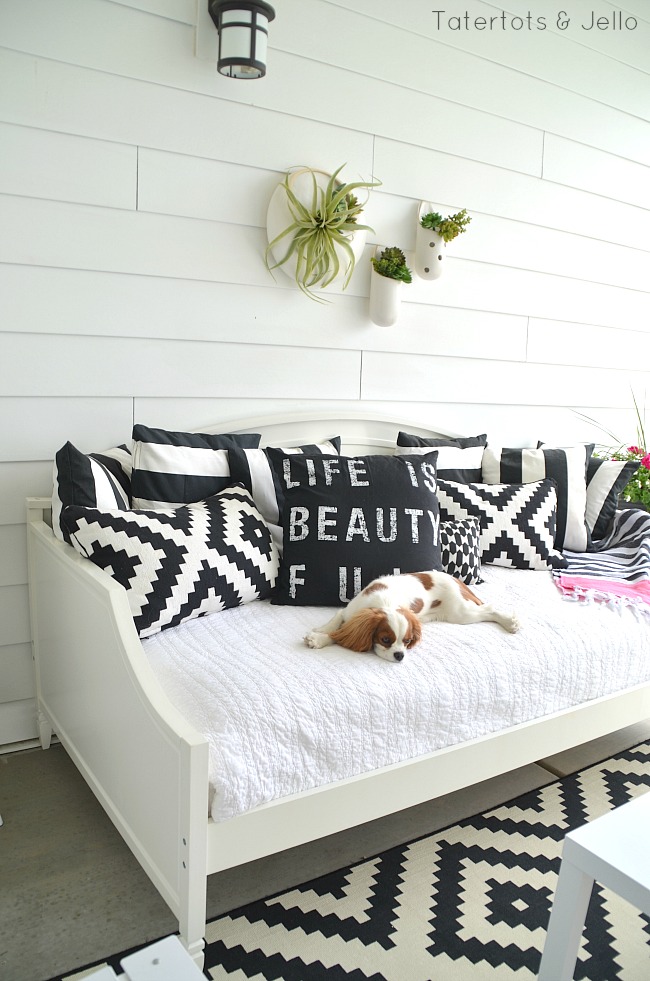 We painted a brick wall in the basement and created an all-white Teen Bedroom for Hannah, complete with fairy lights!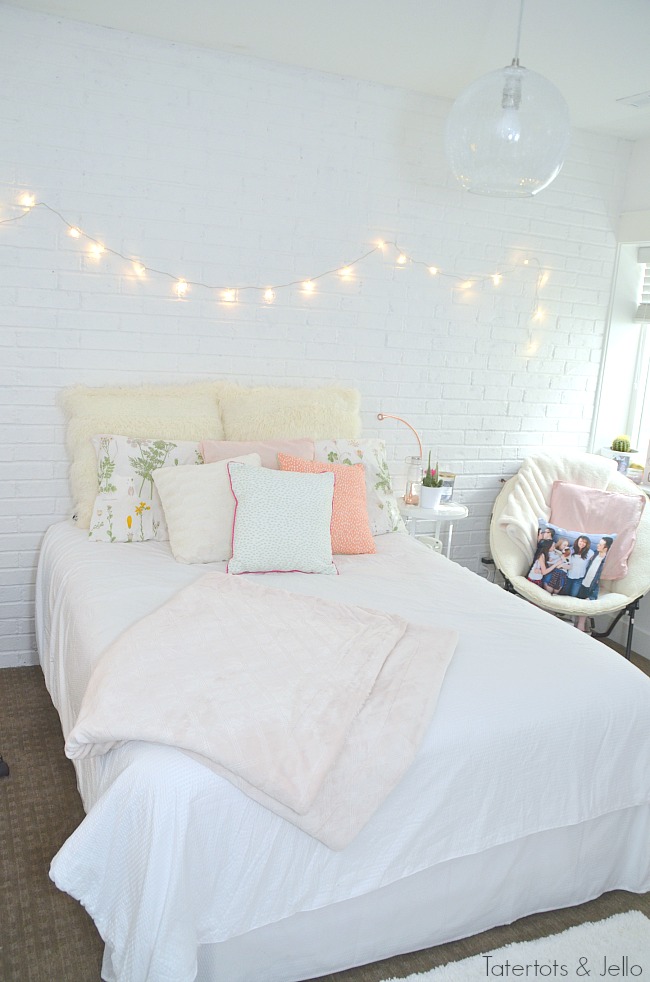 I got into a little bit of a succulent obsession in 2016 too. After we moved to our new home I really wanted a succulent garden in the house. Our dining room had the perfect light. And I love that the succulent garden is one of the first things you see when you walk into our home.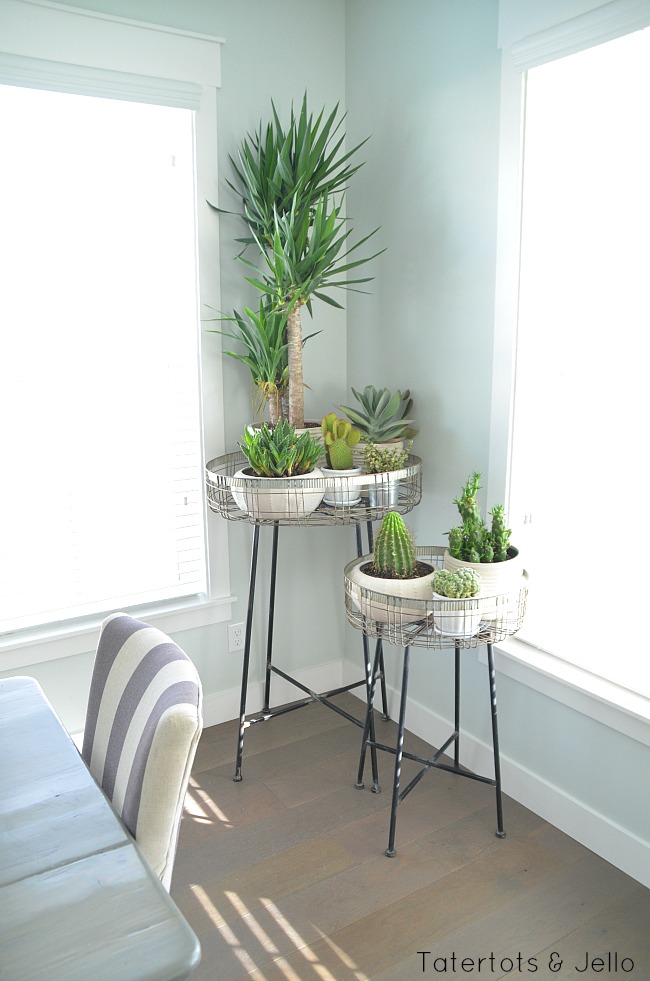 Tatertots & Jello 16 Favorite Projects 2016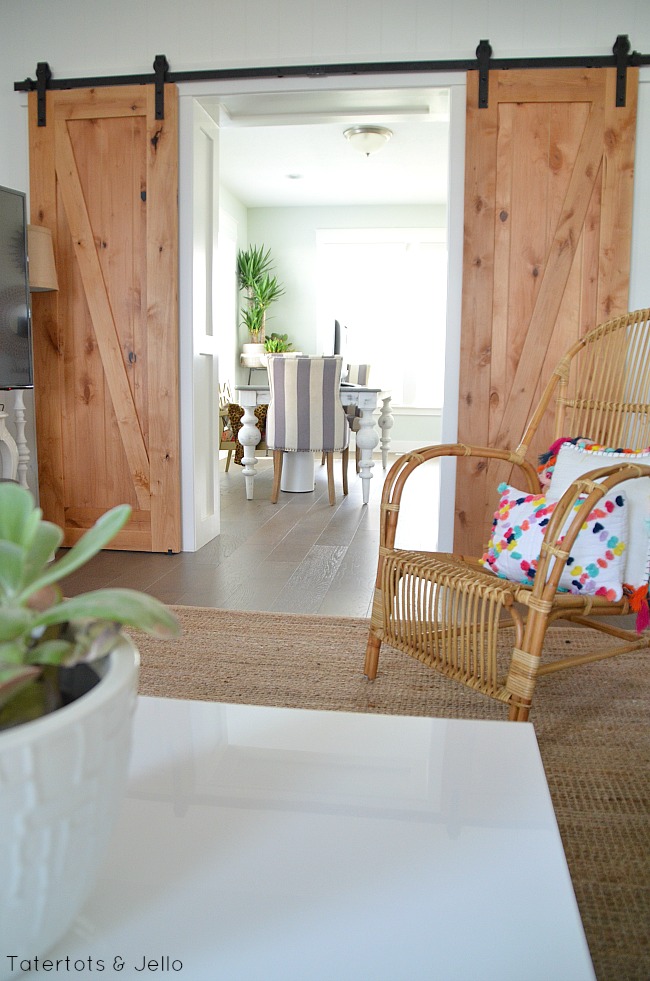 Our new community is a really bright and happy place. One of our favorite things about it is that everyone has a front porch. So one of the first things I did when I moved in was I painted our front door. I've had SO many people ask me about the color, so here it is — Sherwin Williams Tantalizing Teal. I had a post on how to paint a door in 4 easy steps.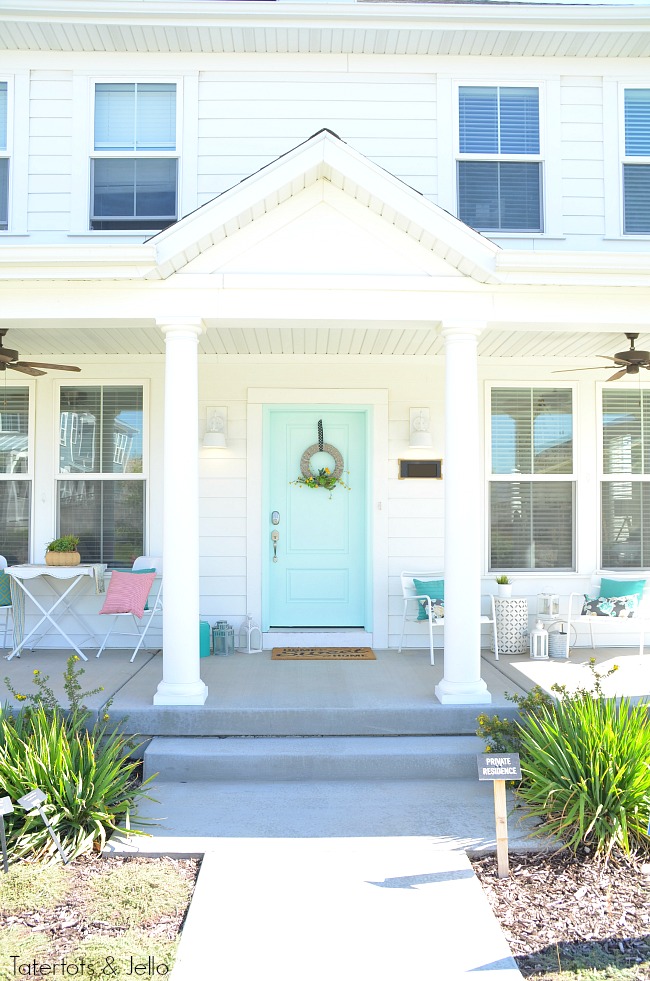 How to Paint a Door in 4 Easy Steps
And after I painted the door it was SO fun to decorate the porch for the different holidays! A pretty Fall Porch.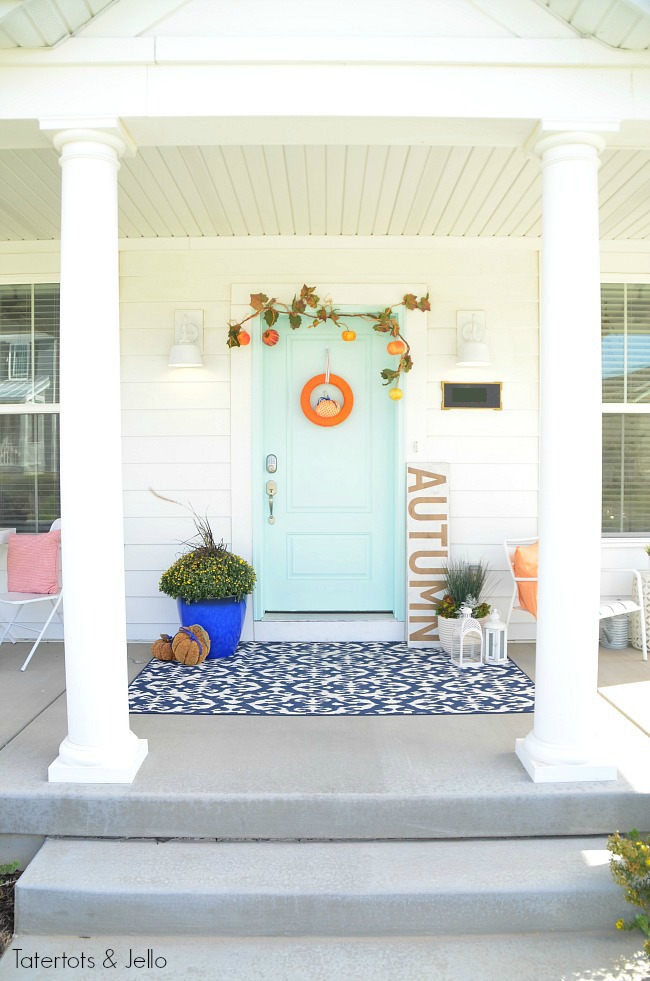 We loved putting together a Witching Hour porch theme for Halloween.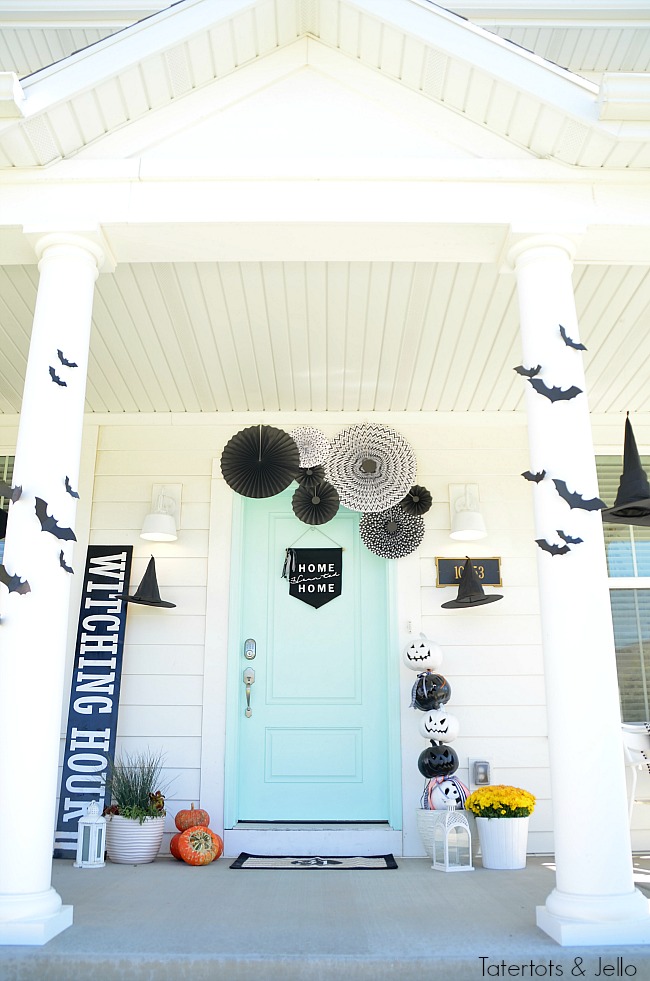 Tatertots & Jello 16 Favorite Projects 2016
And a North Pole Porch for Christmas: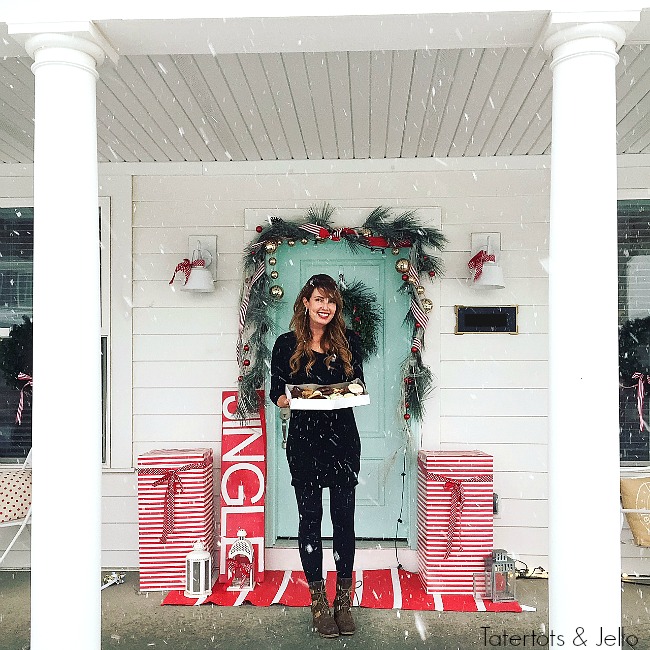 We are so excited for 2017!!
Thank you for following along with me and for your support.
It means so very much to us!
xoxo