Create a Simple Pancake Charcuterie Board in Minutes! Celebrate a birthday, Mother's Day, Father's Day or special event with a breakfast-in-bed pancake board!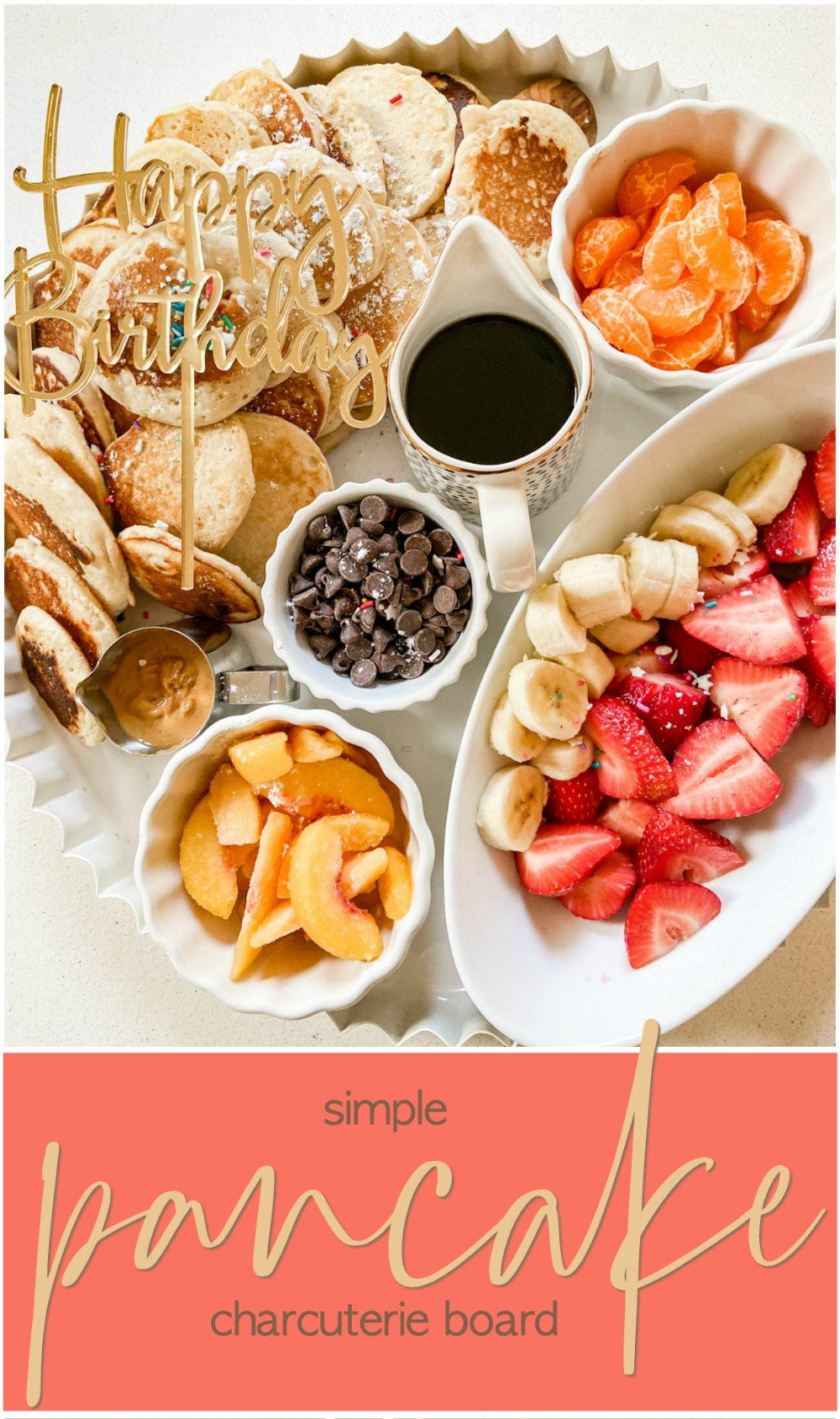 Simple Pancake Charcuterie Board
Break-in-bed has been a tradition for different holidays at our house for years. I love making breakfast in bed for my kids for special occasions and especially for birthdays.
Breakfast-in-bed for Special Occasions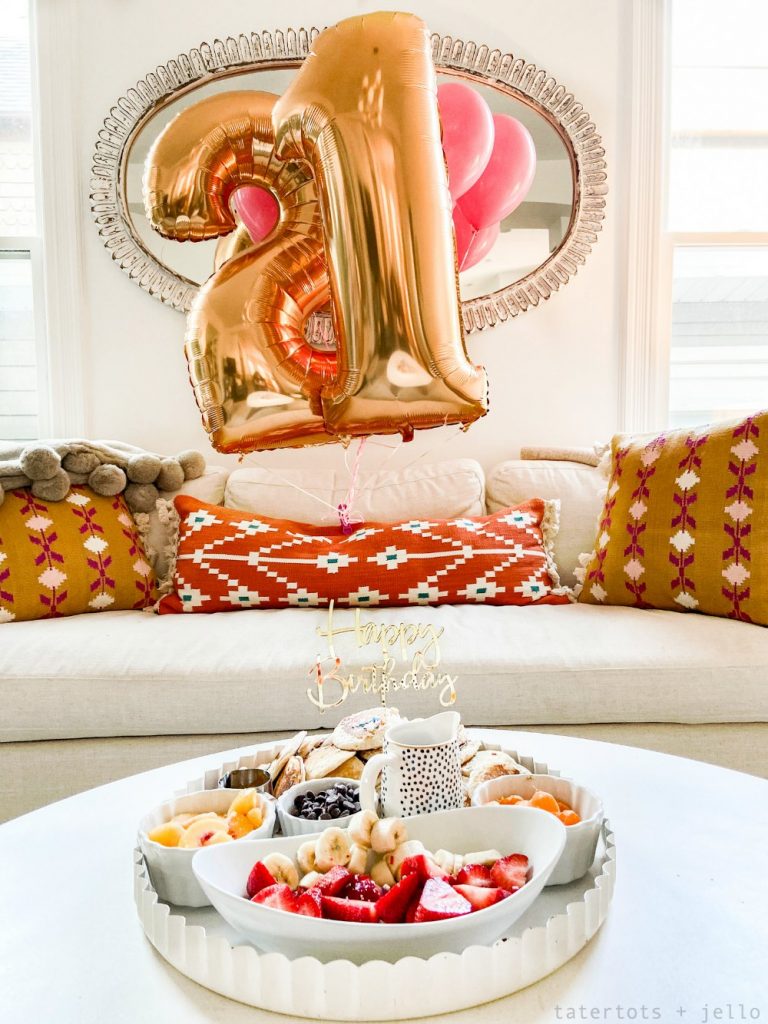 My daughter turned 21 during the covid-19 lock-down. And while her birthday wasn't going to look like she had planned, I wanted to do something special to celebrate!
Pancake Charcuterie Board
Since she loves pancakes, I thought creating a special pancake breakfast board would be fun. I created smaller pancakes that can easily be dipped in different toppings. I added syrup plus nutella toppings, plus fruits and even chocolate chips and sprinkles!
What is a Charcuterie Board?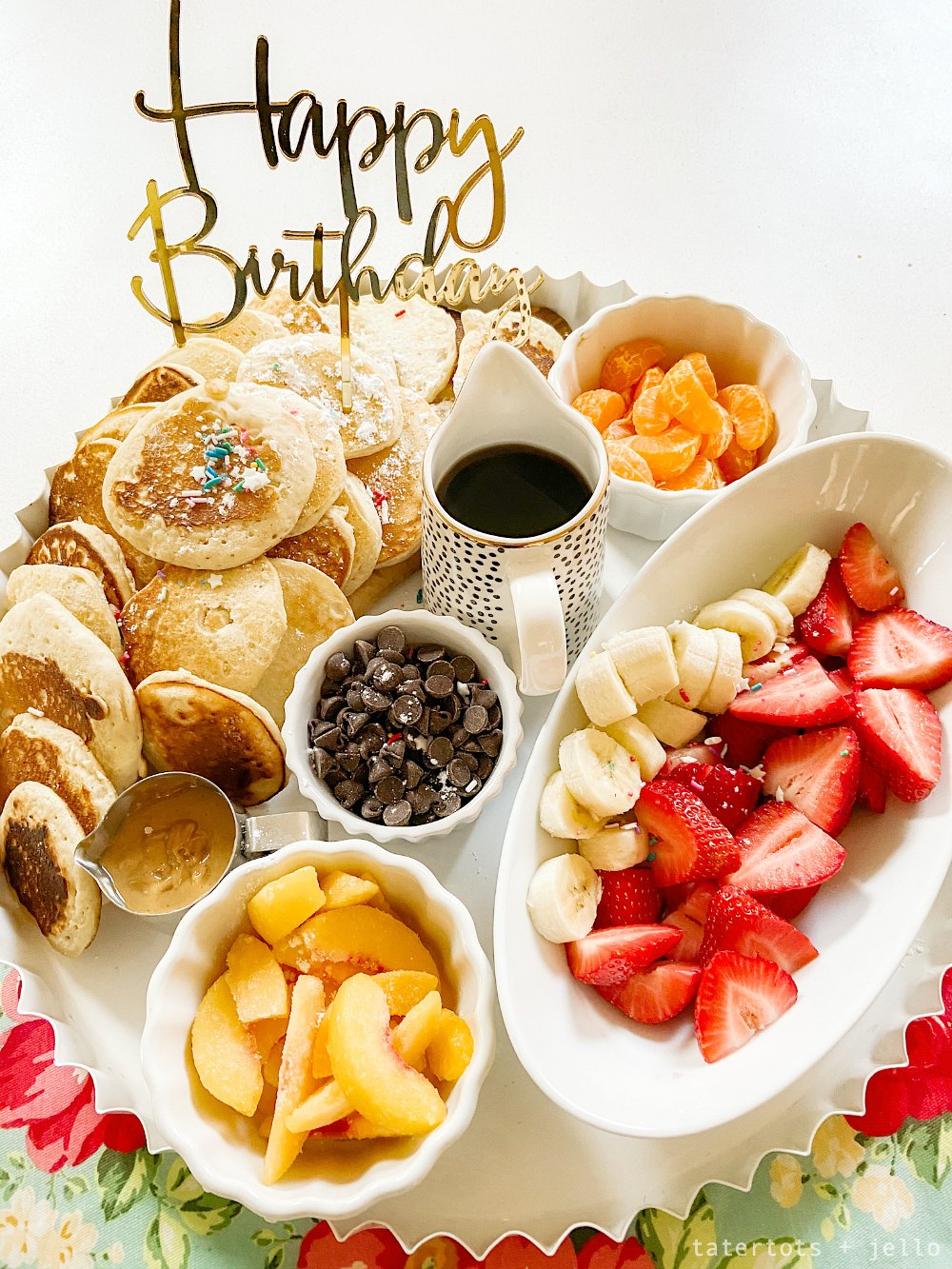 Charcuterie boards have been around for decades. Charcuterie Boards technically are meat and cheese platters. However, over the past few years as charcuterie boards have trended, sweet board have become popular and are described as charcuterie boards even though they technically aren't the traditional meat and cheese boards.
What Else Can Be Added to a Pancake Charcuterie Board?
Of course, the main focus of a pancake charcuterie board is pancakes, but there are so many other items that you can add to a pancake board, from toppings to complementary items. Here's a list of optional pancake charcuterie toppings and items!
Pancakes (you can make plain pancakes or create several different flavored pancakes to mix things up!
Fruits — strawberries, blueberries, blackberries, raspberries, oranges, apples, kiwis, bananas, cherries, apricots, oranges, grapes.
Syrups — maple, strawberry, blueberry, raspberry.
Jams – there are all kinds of different jams that would be lovely additions to a pancake breakfast board.
Whipped Cream.
Nutella or peanut butter topping.
Candy — chocolate chips, sprinkles, conversation hearts, skittles, butterfingers, twix, snickers, hershey's chocolate, hershey's kisses, milky way.
Bacon or ham – it's a nice savory compliment to sweet pancakes.
Eggs – scramble or serve over easy as a savory addition to a pancake board.
Mini Donuts – or danishes, mini cinnamon rolls, baked sweet treats.
Yogurt in mini pots with granola.
How to Arrange Items on a Pancake Charcuterie Board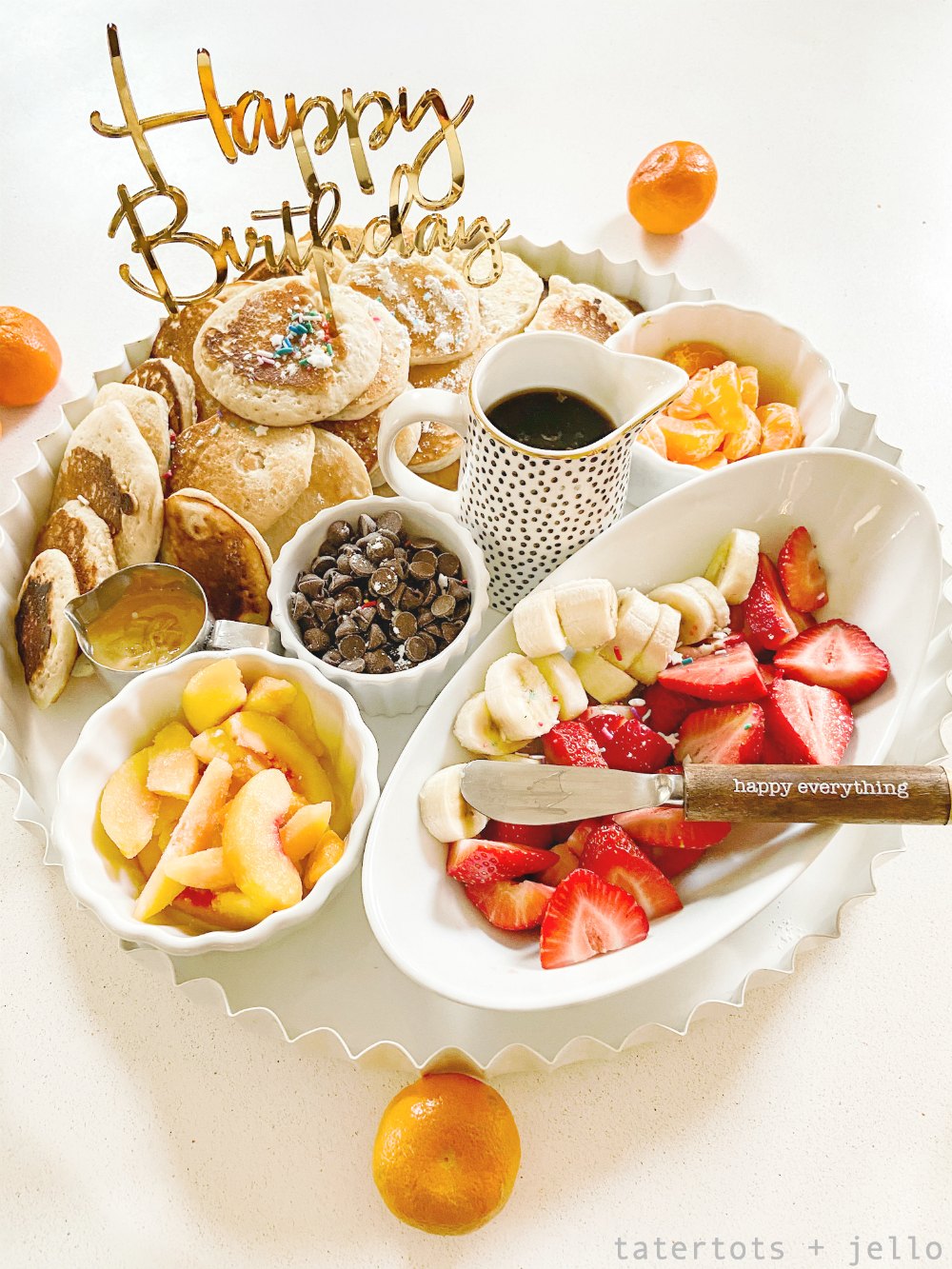 The trick to making charcuterie boards look great is placement! It's all about the small serving plates, dishes and larger board. Here's how to arrange your board.
Large Serving Board
One large board is used as the main platter to layer all of the other boards and bowls. Many charcuterie board use a large wood board as a base. But mix it up! You can use whatever shape and whatever type of board or platter that you want! This breakfast charcuterie board uses a round tin platter with a lip.
Smaller Serving Bowls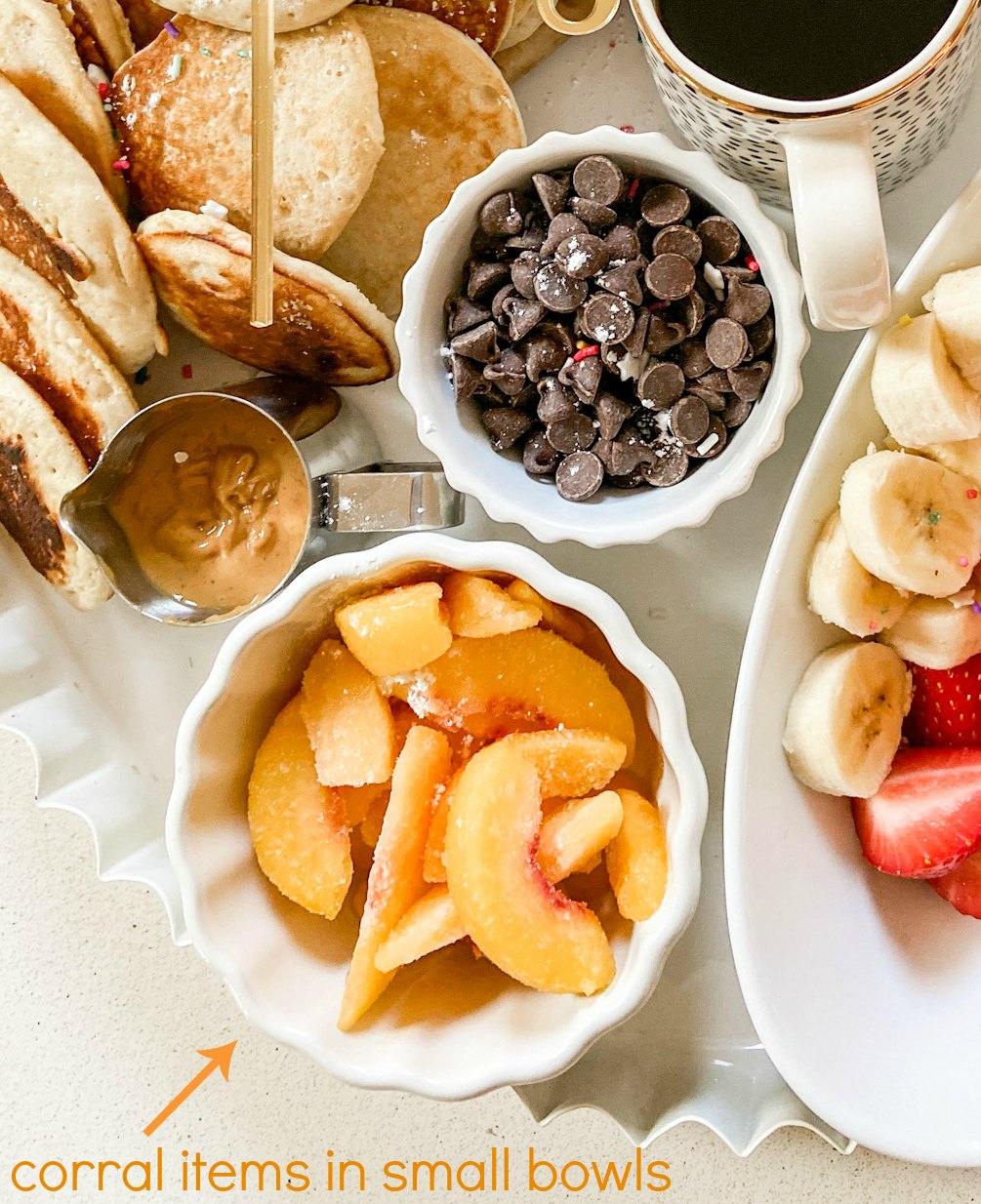 Bowls are great to contain smaller items like berries, candies and liquids. This board uses bowls to hold the chocolate chips and fruits.
Smaller Boards inside the Main Board
Laying smaller cutting boards and platters on top of the larger platter showcases and contains items. The pancakes on this board are served on a smaller cutting board on top of the main platter.
Small Pitchers Hold Liquids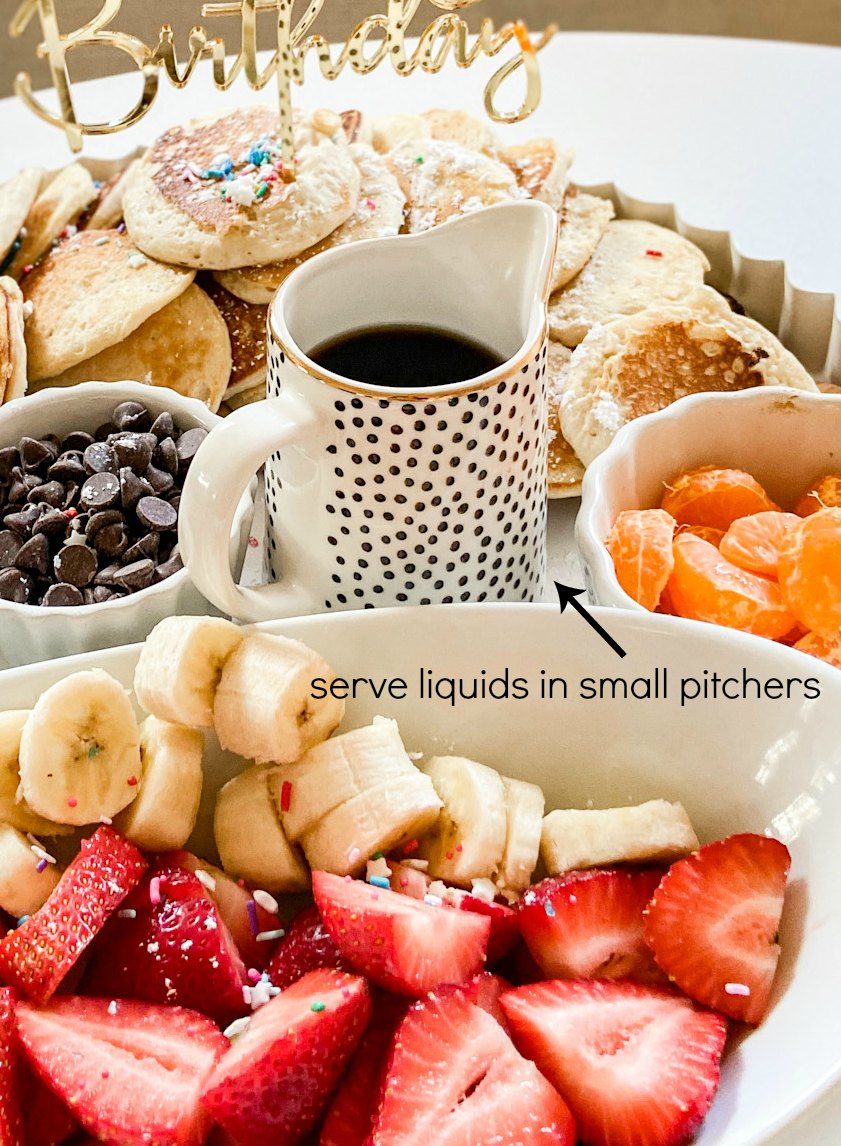 Smaller pitchers on the board make serving liquids easier. This board has two smaller pitchers that hold the syrup and nut spread.
Arrange Items in Rows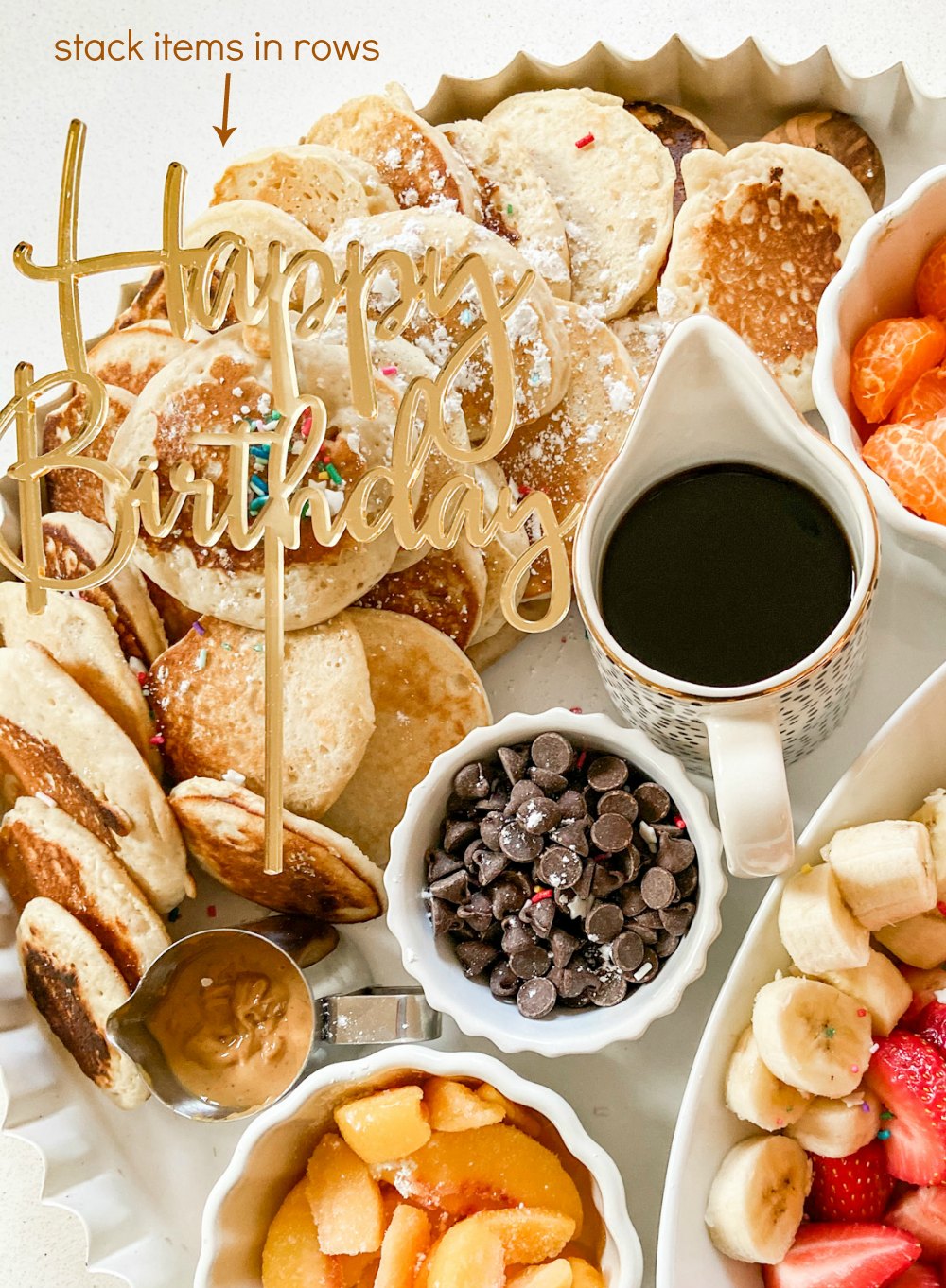 Pancakes are arranged in rows to showcase them on the board. Fruits are also arranged in rows. Arranging items in rows and groups draws the eye to those items and they also look neat and pleasing on the board.
Keeping Items Warm While Arranging the Board
A great way to keep everything warm until serving the pancake board is baking the pancakes in small batches and keeping the cooked pancakes on a plate in the oven on 200-degrees until all of the pancakes are baked and everything is arranged on the board. Simply cook the pancakes, then arrange everything on the board. Warm up the syrups at the end and add the pancakes to the board right before serving.
Pin Pancake Charcuterie Board to Make Later!

More Charcuterie Board Ideas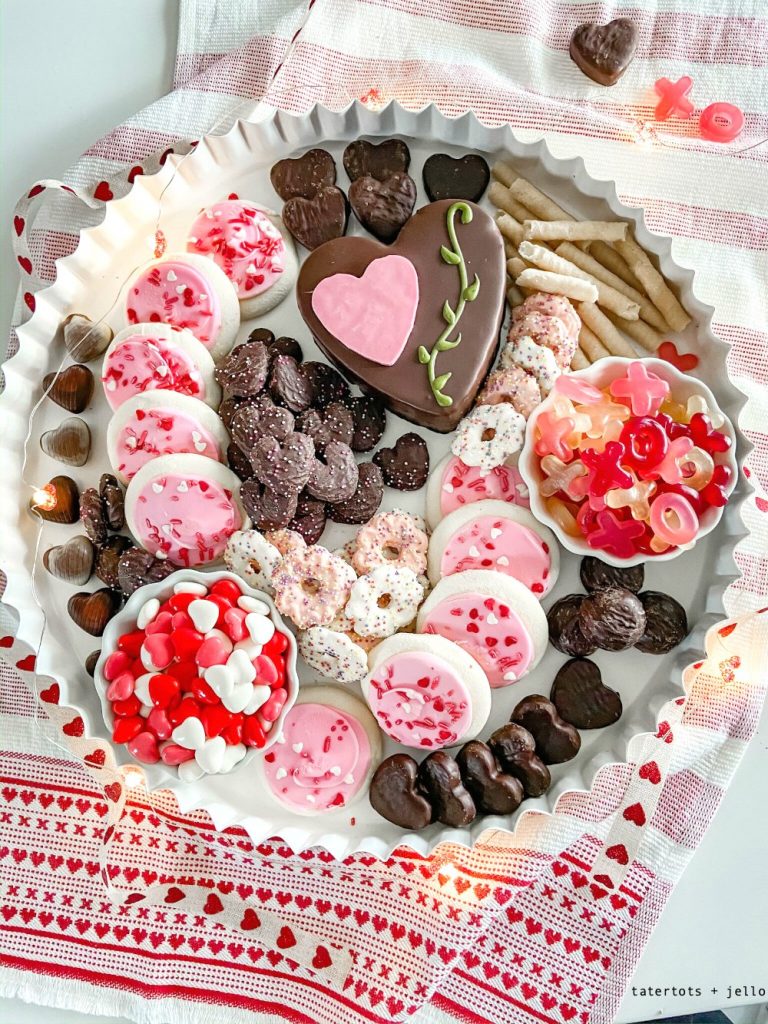 Create a sweet heart-themed charcuterie board for date night!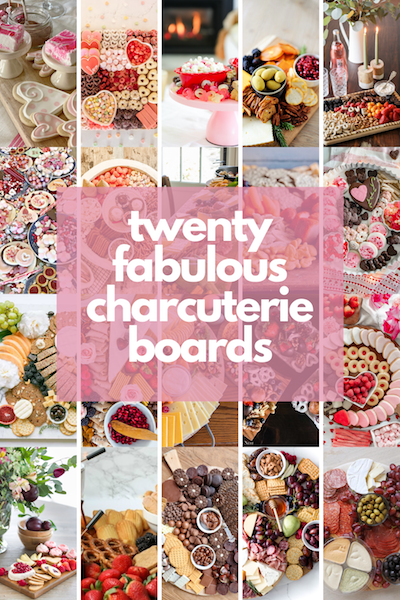 So many delicious charcuterie board ideas! Make one this weekend!!
Have you ever made a charcuterie board?
xoxo