How to Make Simple Paper Gift Cones. Turn a piece of paper into a fun party favor or gift idea in four simple steps!
Simple Paper Gift Cones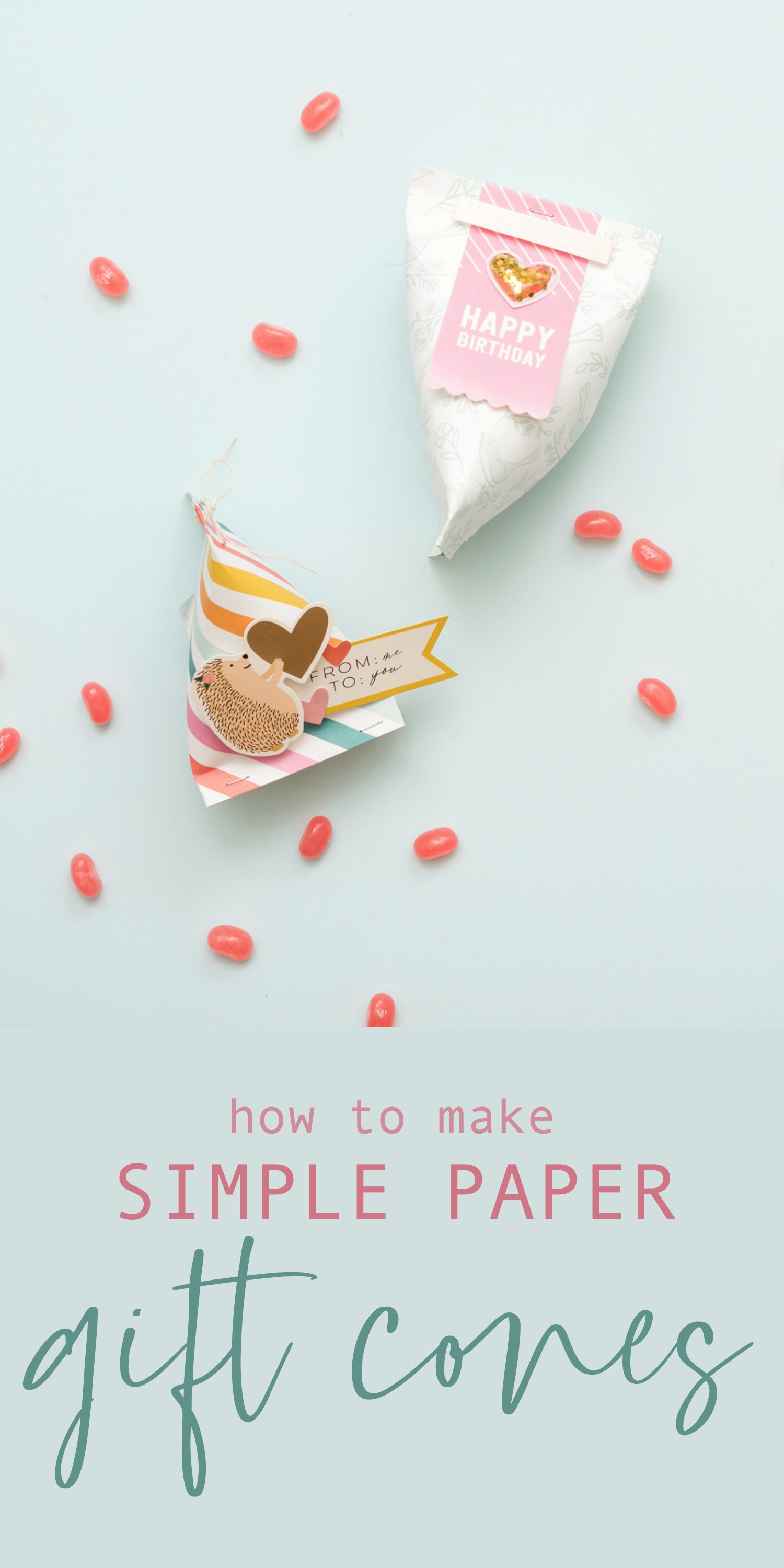 Surprise a neighbor or friend with a little treat! You can turn a sheet of scrapbook paper into sweet little gift bags in a couple of minutes! Fill the bag with anything you want — candy, a small gift, cookies, etc.
Make Different Size Cones
You can make the gift cones different sizes. For this tutorial we cut paper into 6-inch by 4-inch pieces, but you can go as big as 12-inch by 9-inch pieces for a larger version of this gift cone! If you make cones this size you can make SIX cones out of ONE sheet of 12×12 paper!!
Paper Cone Party Favors
These paper cones are perfect for party favors too! Wedding favors, birthday favors, holiday favors. It's the perfect favor idea because you can customize the paper to whatever occasion you choose!
What Materials Do You Need to Create Paper Cones?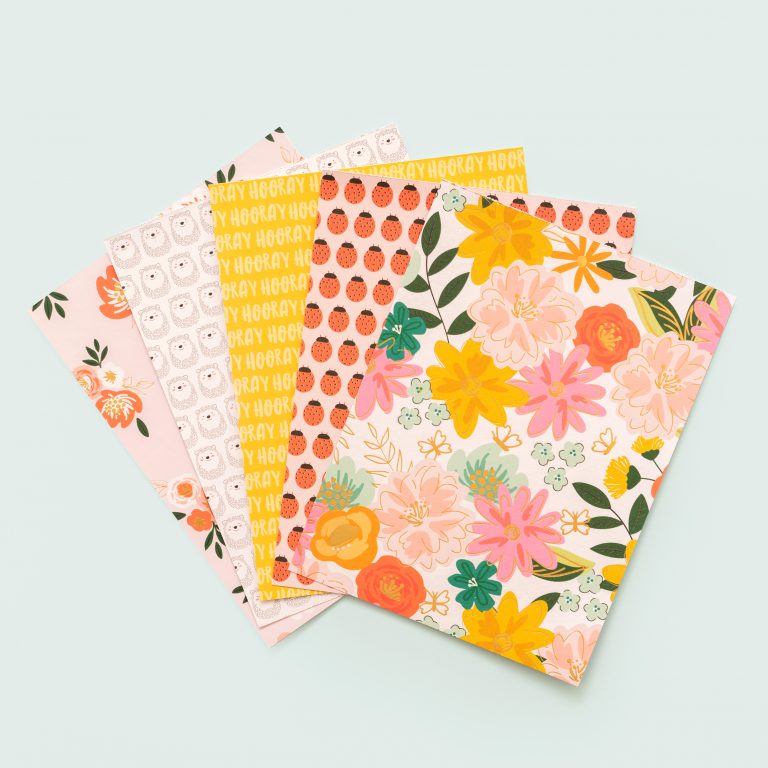 The supplies needed to make paper gift cones are — scrapbook paper, adhesive or hot glue, a stapler and tags! So easy!
Simple Paper Gift Cones Steps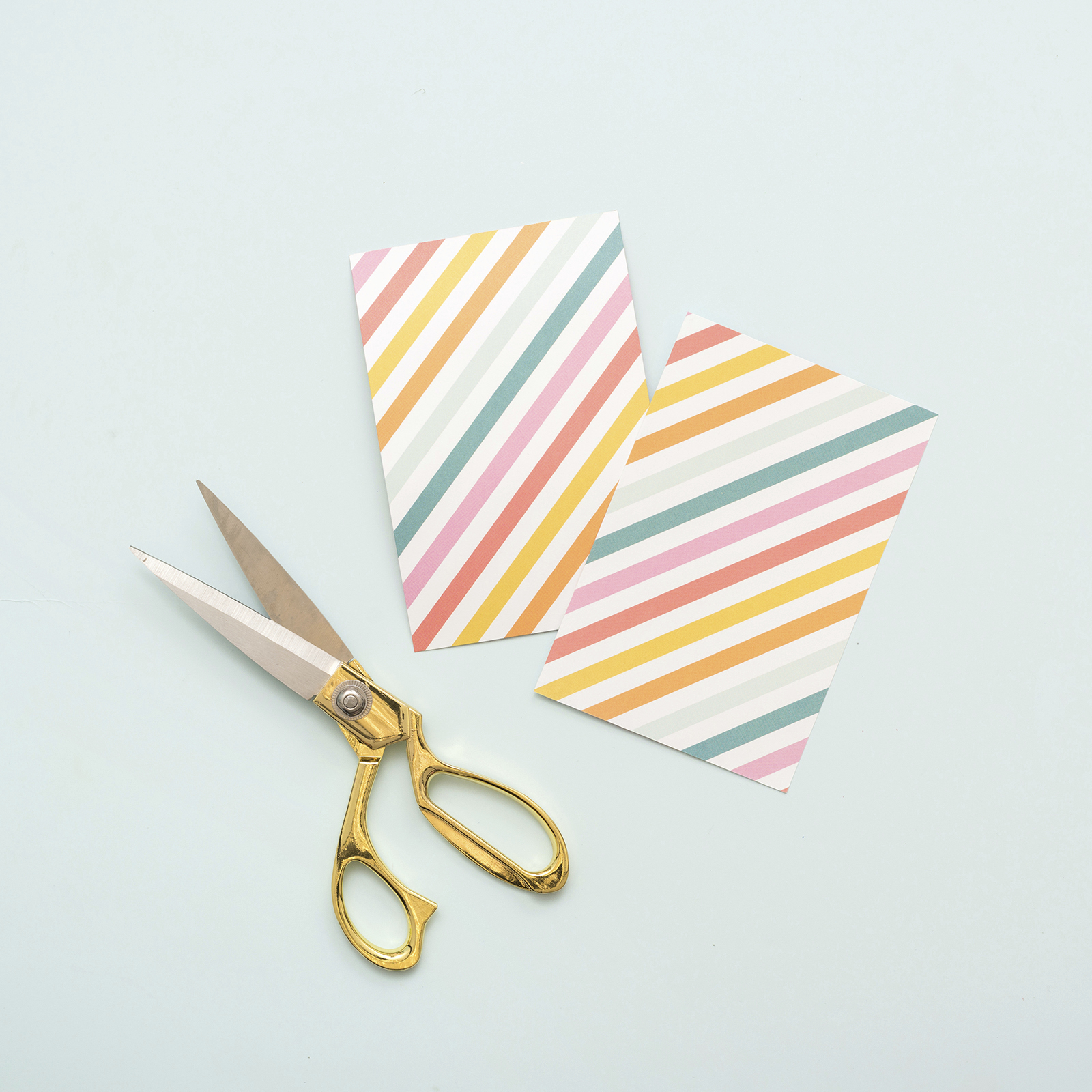 Cut paper to length. This tutorial uses 6-inch by 4-inch pieces. (one sheet of 12×12 paper = 6 paper cones)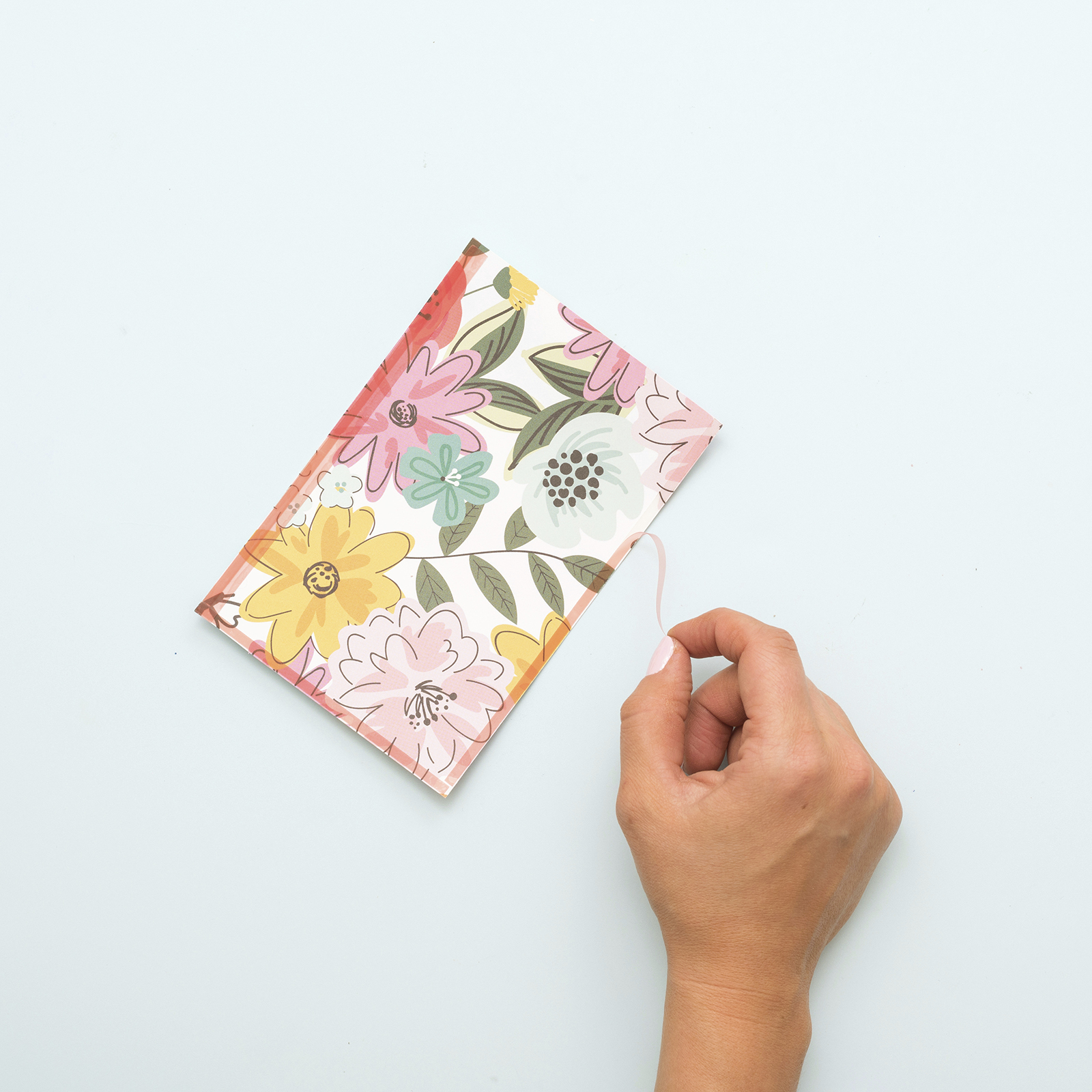 Run adhesive around all four edges of the paper.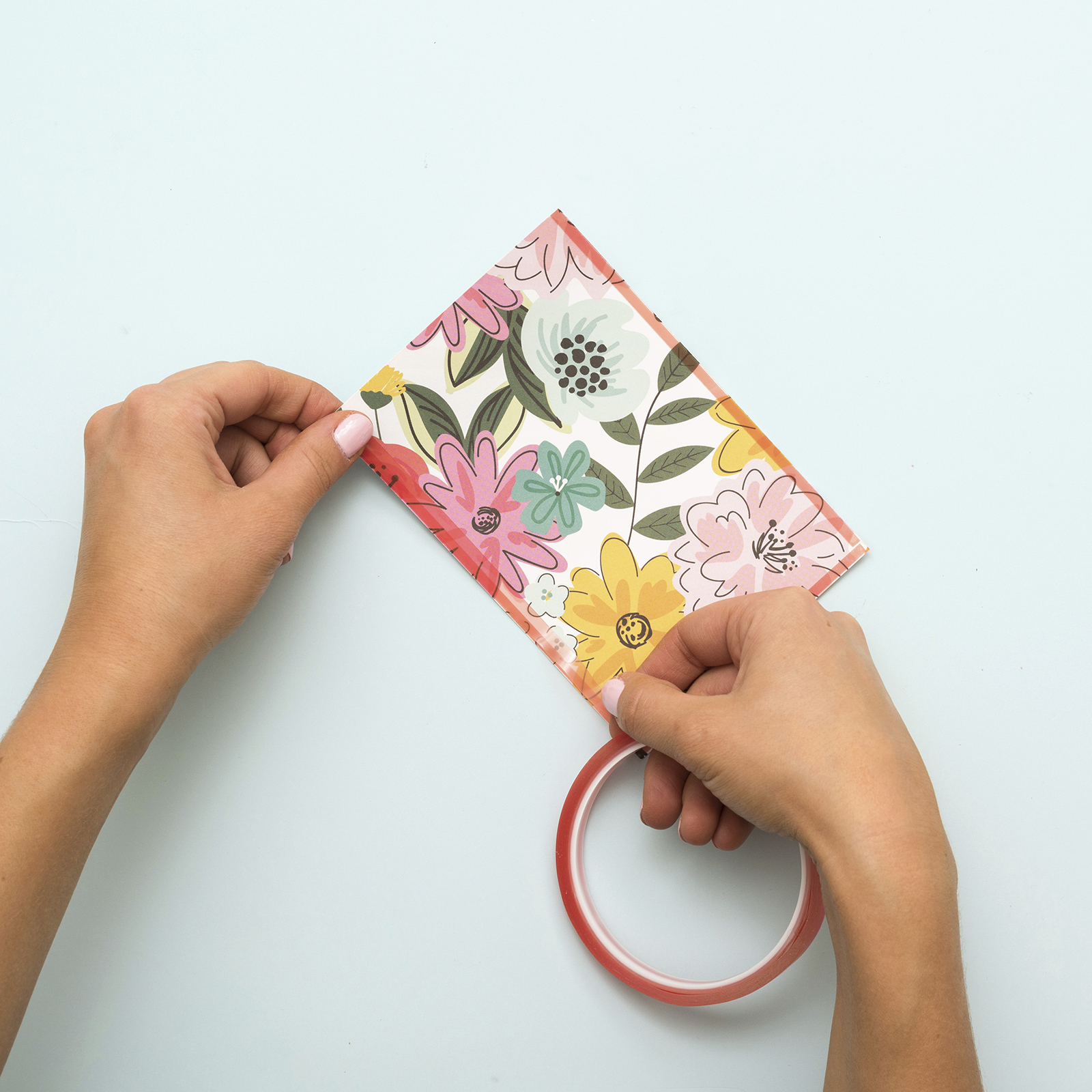 Connect the longer sides of the paper together, forming a circle.
Connect the shorter sides of the paper together at one end, creating a flat edge.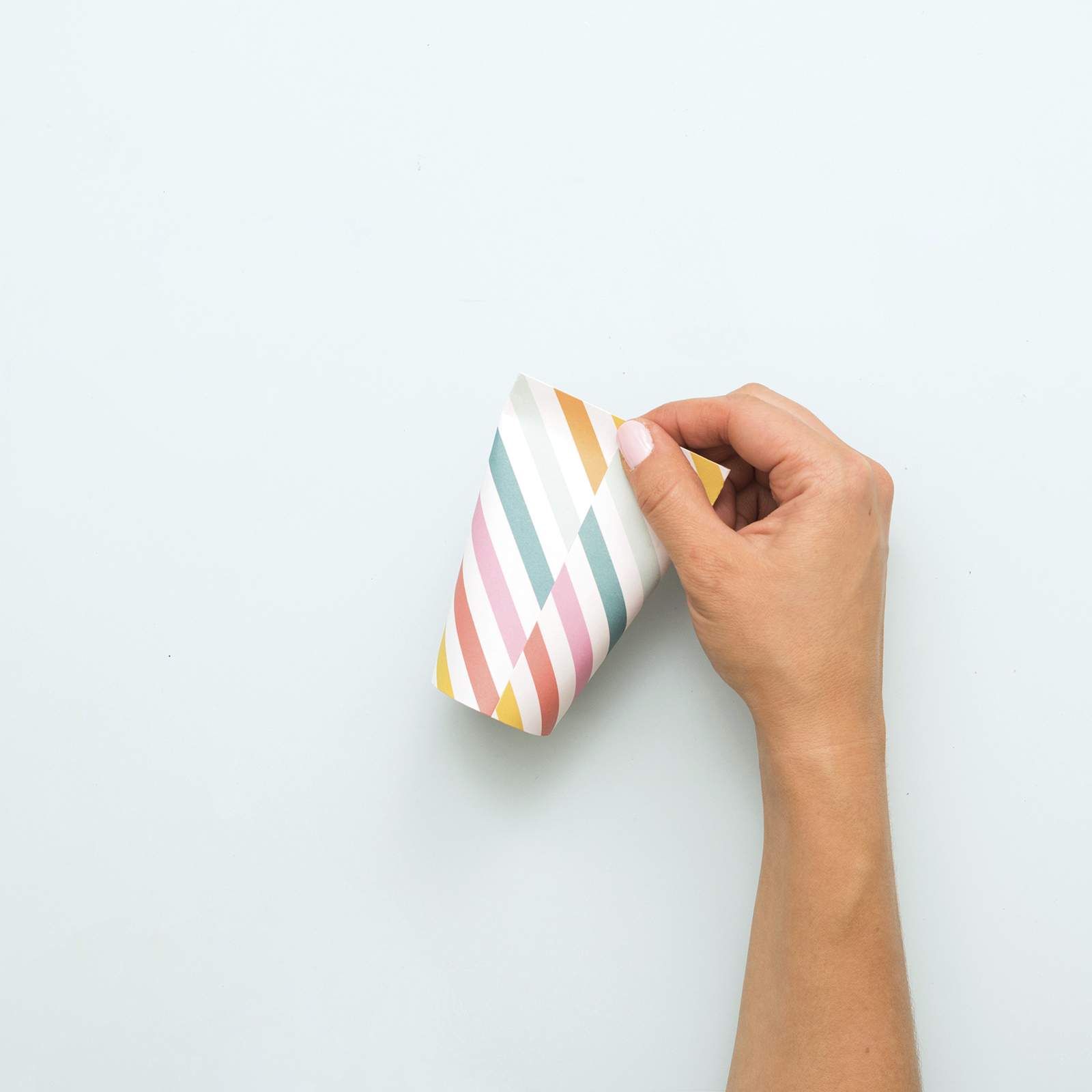 Fill cone with gift or treats.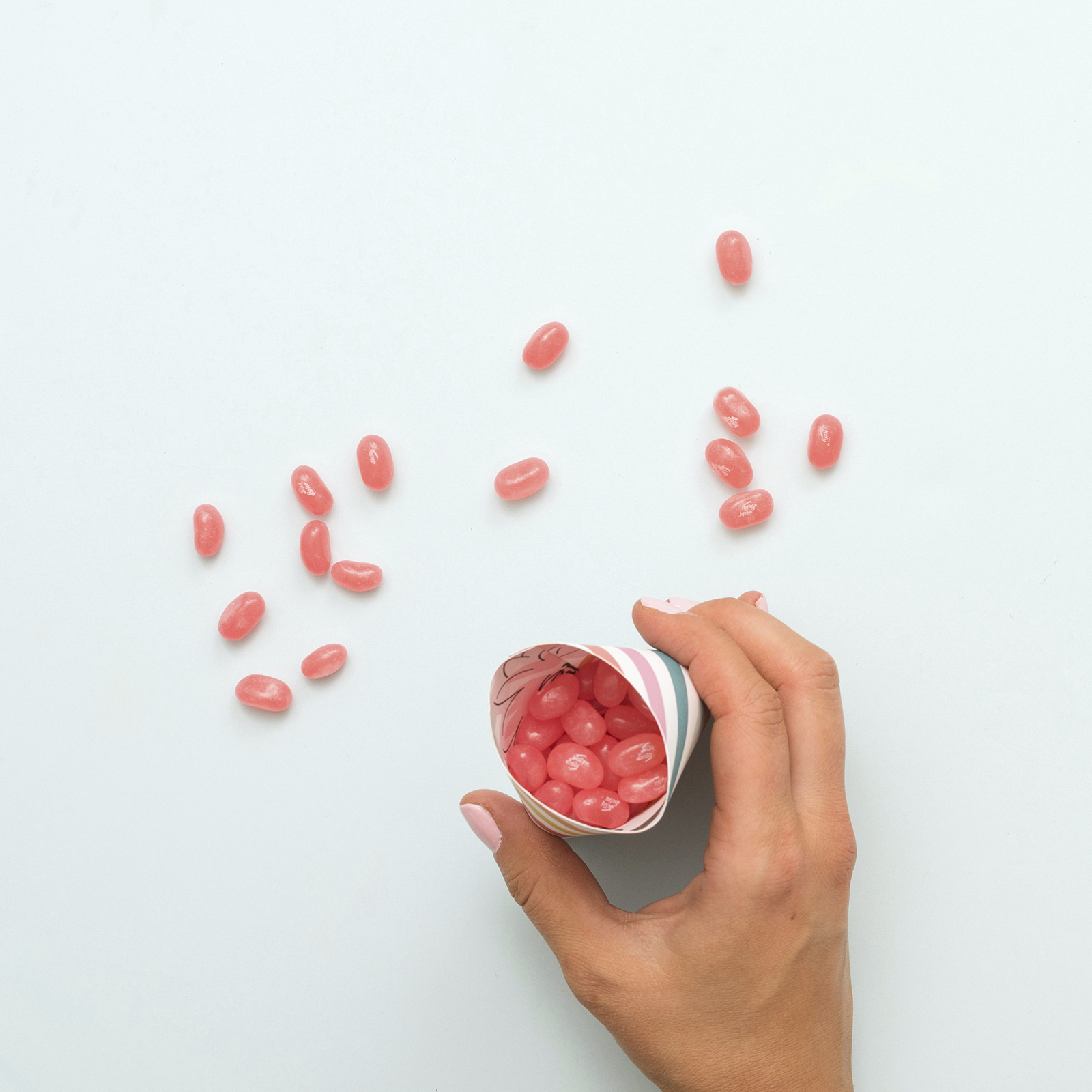 Twist the remaining open edges together to seal the cone.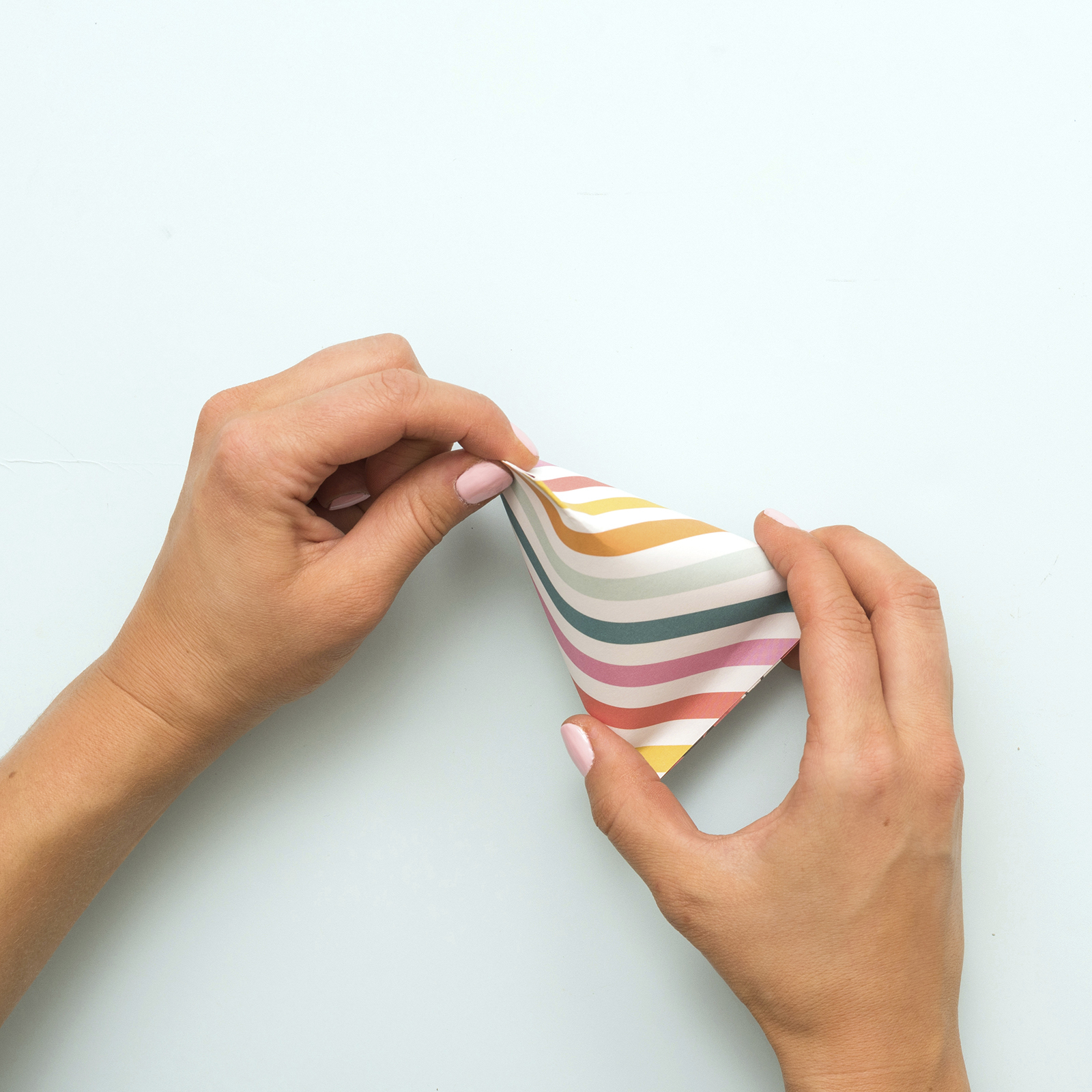 Staple top and bottom edges and add a tag.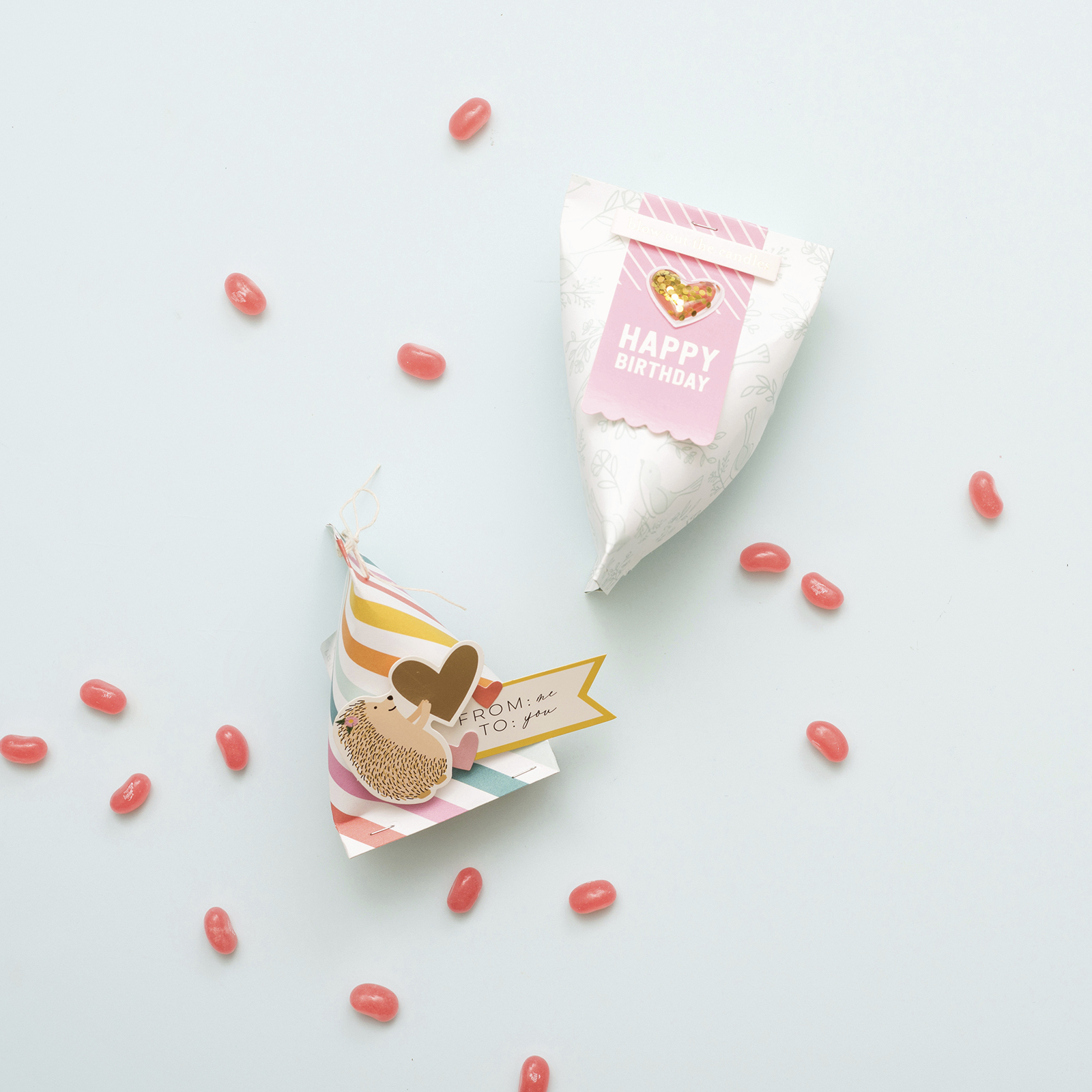 Hey! Hello! Pebbles line at JoAnn Stores
My newest line – Hey! Hello! is NOW at JoAnn Stores! It's full of bright and happy papers. Plus embellishments too! One of my favorite parts of the new line are the tag papers. There are four different papers with 2×2 sentiments, ready to cut out tags, banners and more.
Themes Sentiment Papers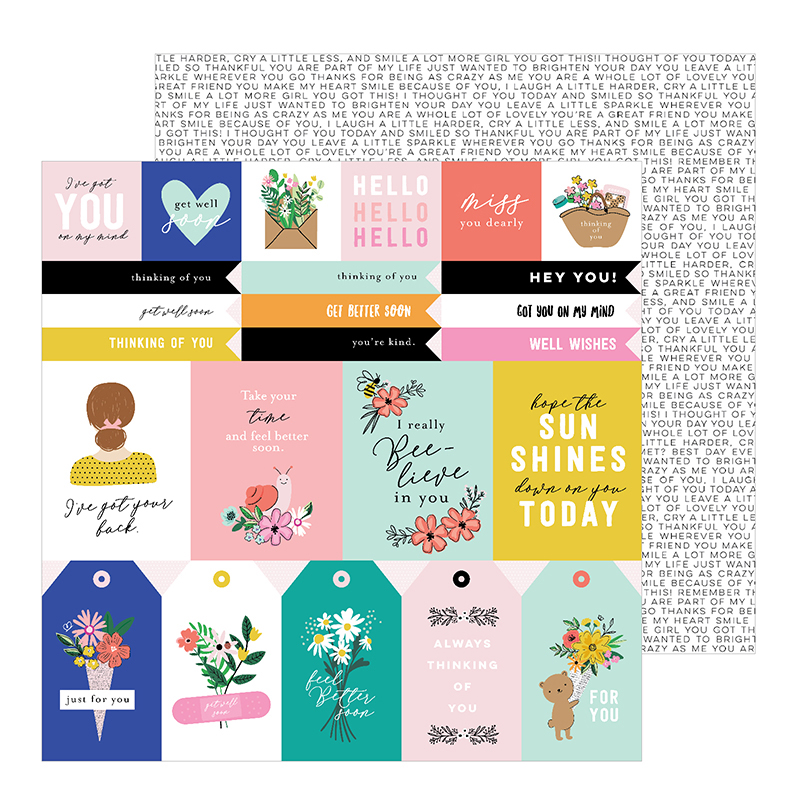 Each paper has a theme. There's a birthday paper with sentiments, a get well/condolence paper, a Friendship paper and a thank you paper. These papers make card making a snap! Just cut out a 2×2, 4×4 or banner sentiment and add it to a card base and in seconds you have a card
Ready to Cut Out Tags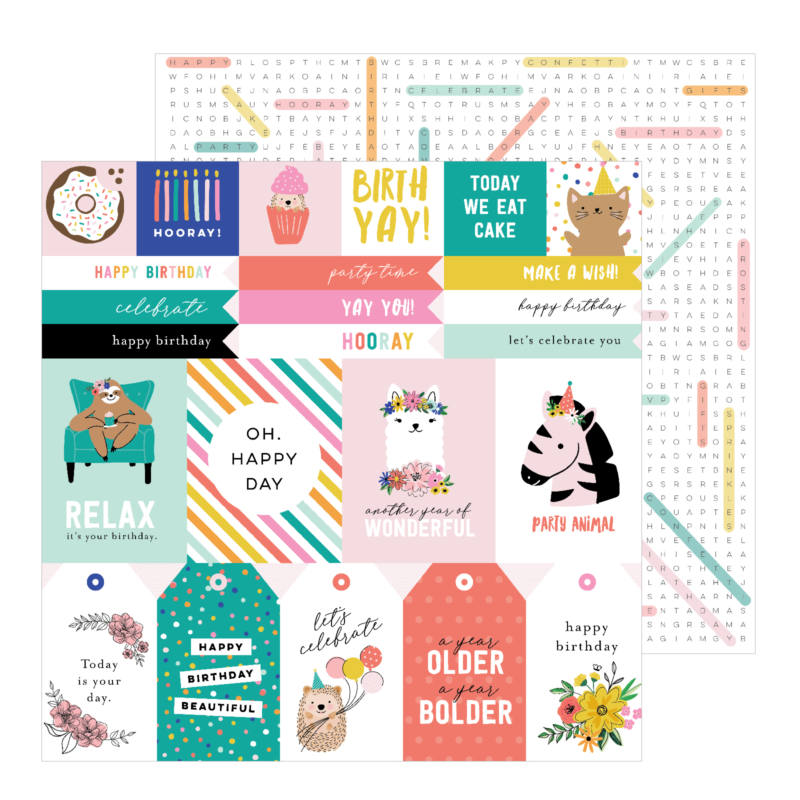 Each sentiment paper also has ready to cut out tags which makes gift giving super easy too! Just thread some bakers twine or thin ribbon through the tag and add it to a gift!
Hey! Hello! Stamps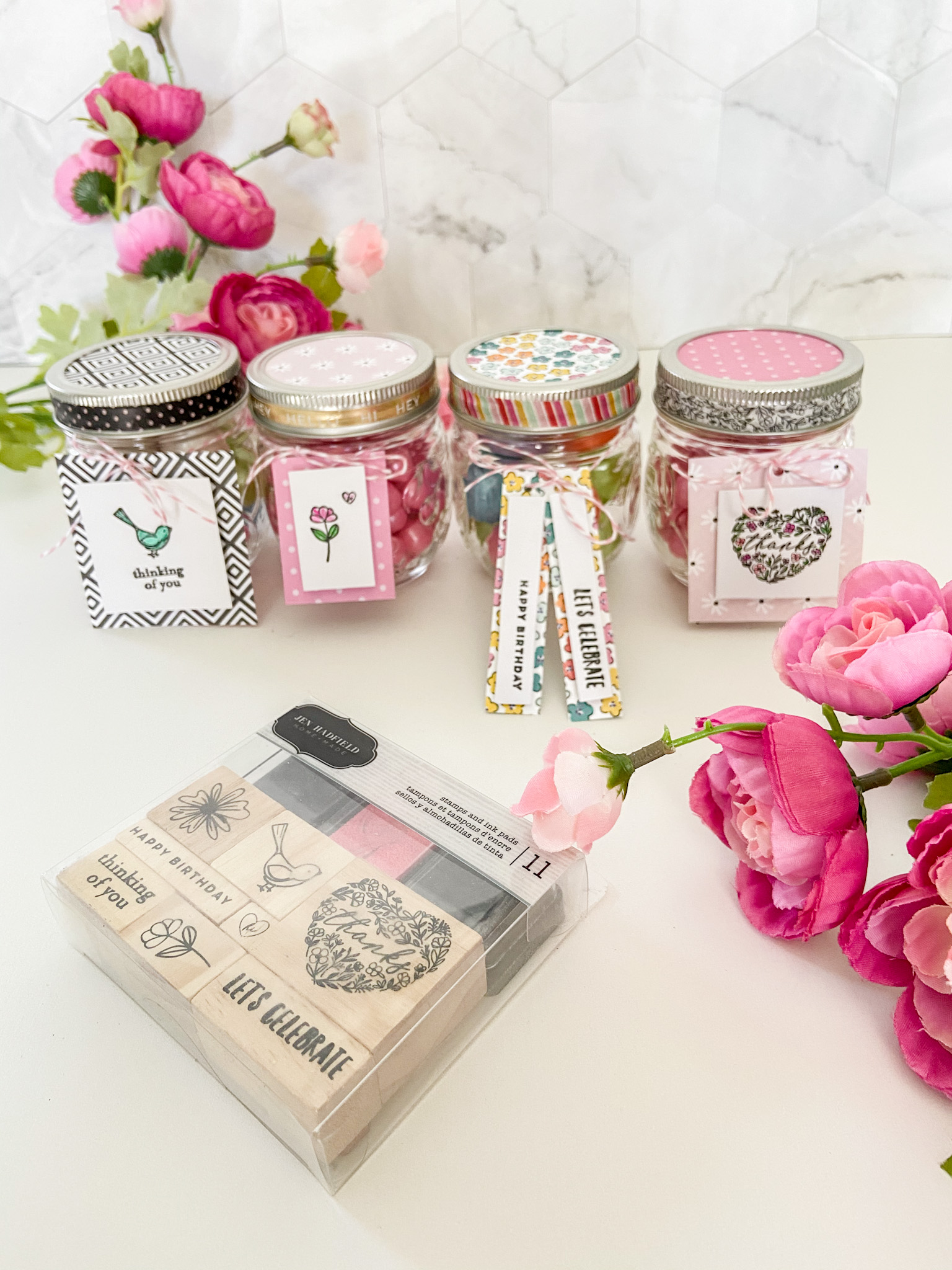 The new Hey! Hello! line also has a set of darling stamps too! They are perfect for creating gift tags and cards. I made some little friendship gifts the other day and love the way they turned out. Be sure to check out the entire line at JoAnn Stores and online at JoAnn.com!
More Paper Craft Ideas: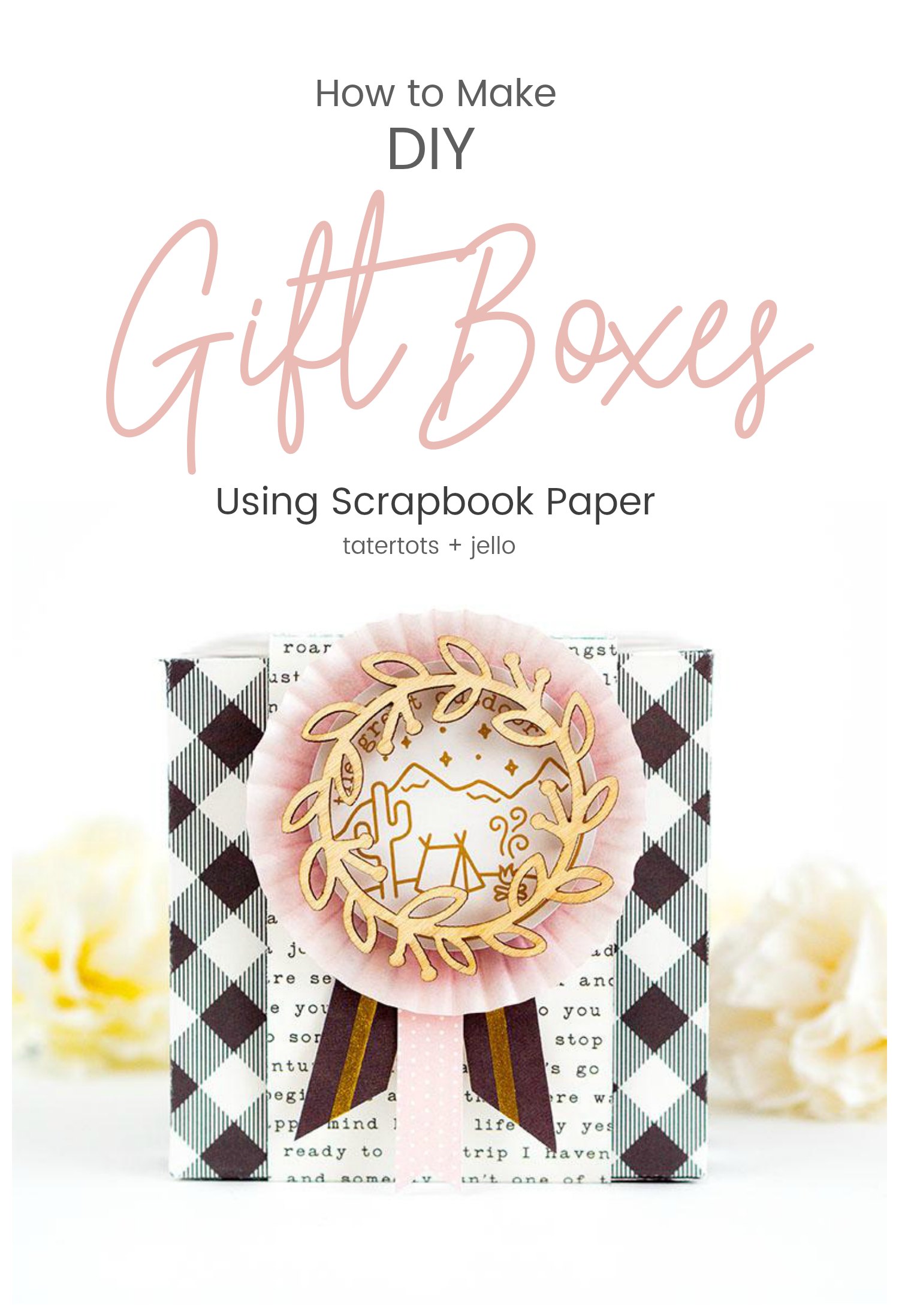 Make cute gift boxes out of scrapbook paper! It's so easy and the perfect way to wrap up something special!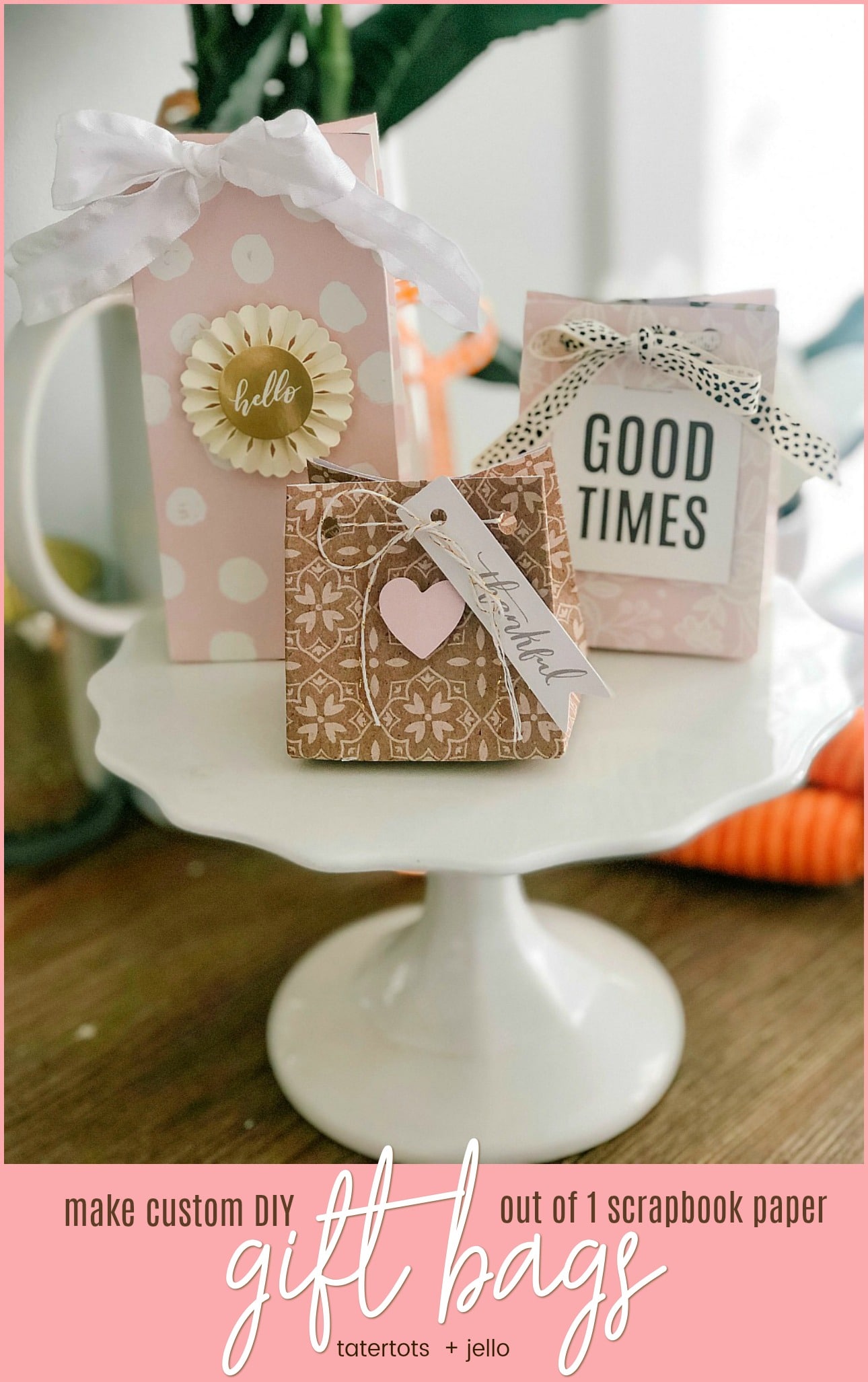 Make paper gift bags for place settings out of scrapbook paper.
Pin Paper Gift Cones for Later!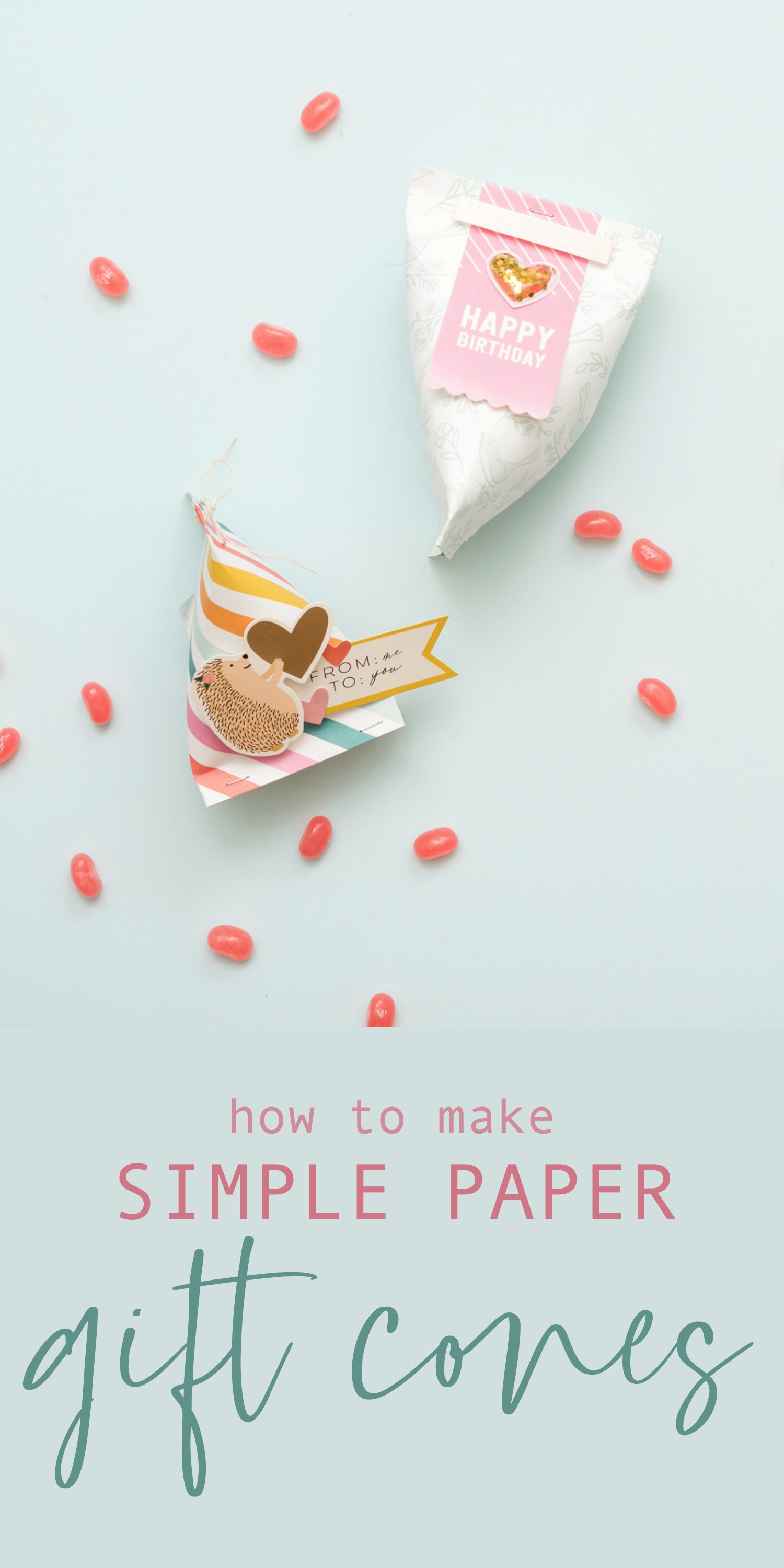 What projects are YOU working on?? Let us know in the comments!!
xoxo