Fast and Easy Homemade Hamburger Buns in Less Than an Hour. Need a quick hamburger bun without having to run to the store? These are easy to make and bake up fluffy and golden brown in less than an hour.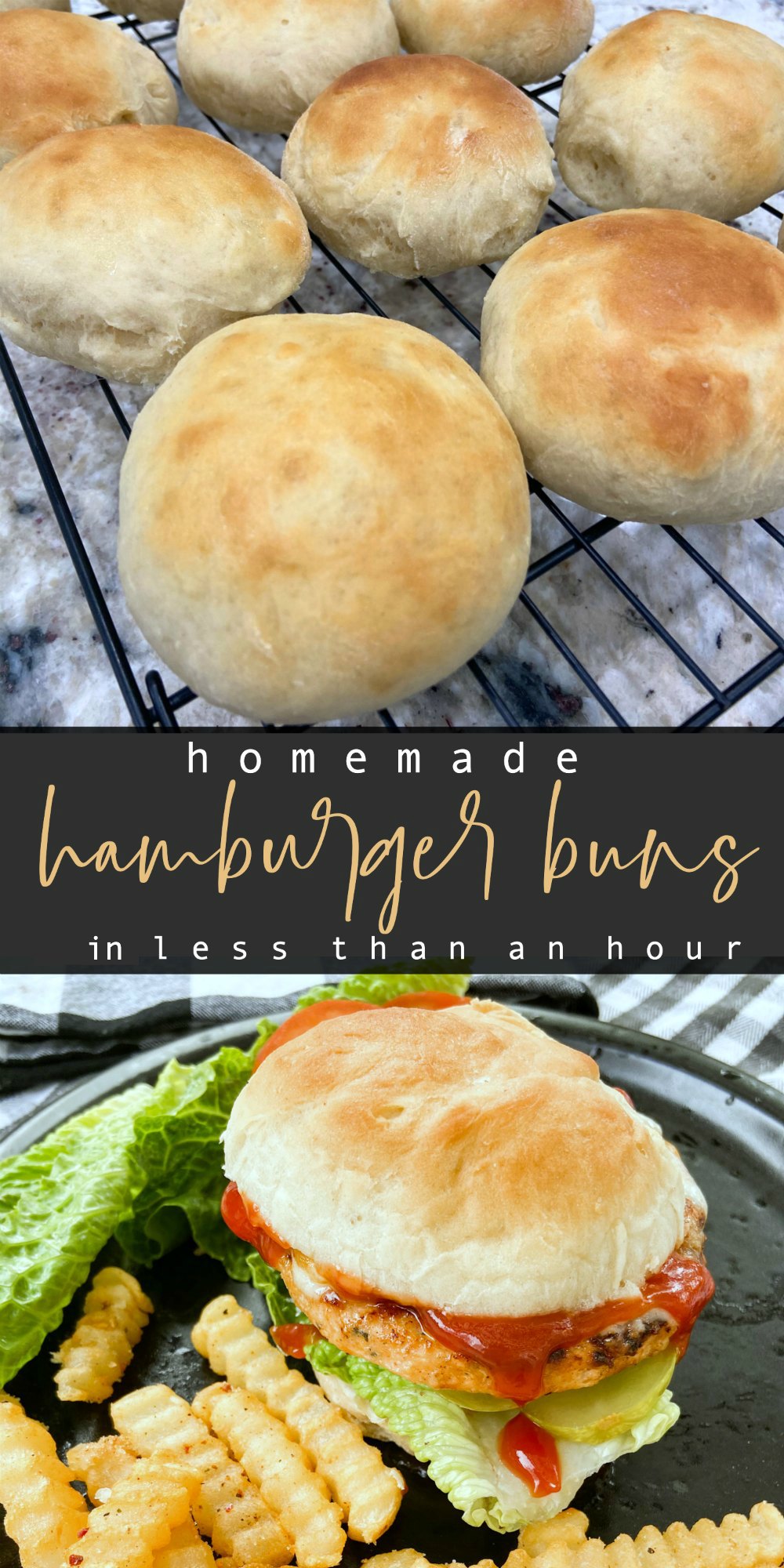 Fast and Easy Homemade Hamburger Buns
Since I've been trying to go to the store less, one of the things that has been hard to keep fresh are hamburger buns. It seems like store-bought buns need to be used within a day or two. Usually I buy them and they go stale before it's hamburger night.
Make Fresh Hamburger Buns in Less Than an Hour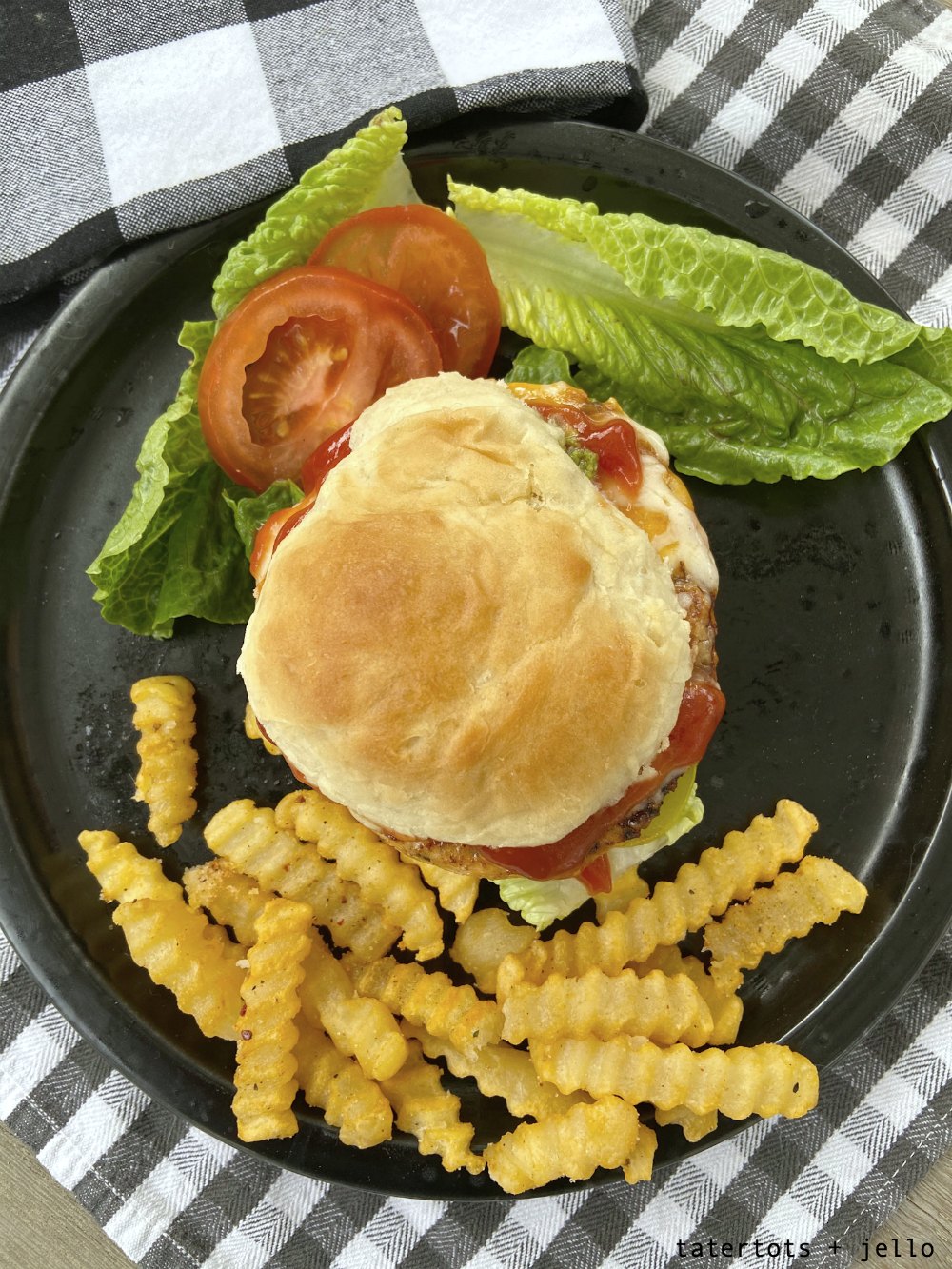 I've been experimenting with fast bun ideas. I wanted something that doesn't take two or three rises and all day to make. From start to finish you can have a fresh batch of hamburger or sandwich buns about 45 minutes.
How Can You Make Hamburger Buns Without Rising Time?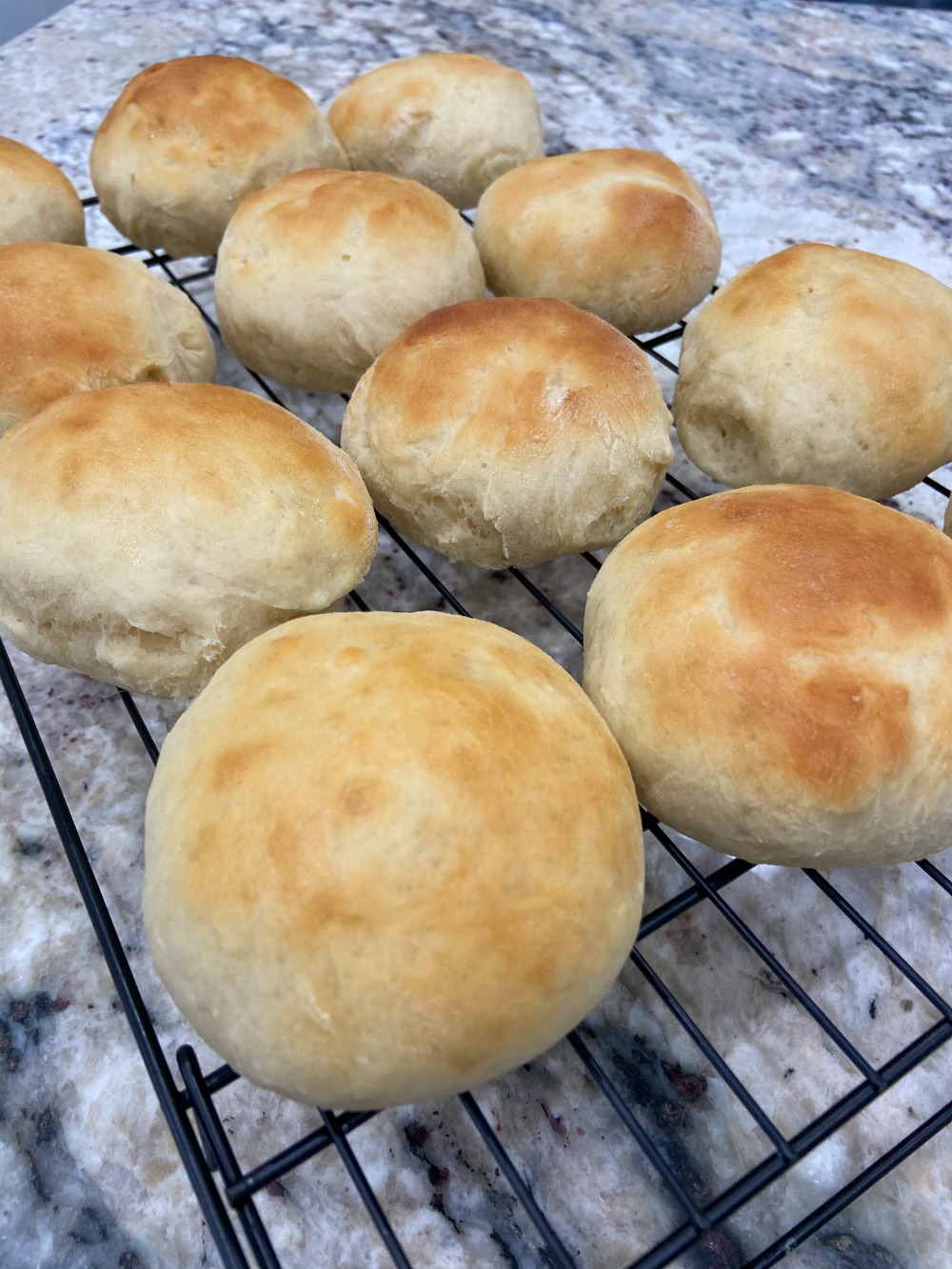 the secret to these quick-rise hamburger buns is the yeast. This recipe uses active dry yeast to create a rapid rise for buns that you can make fast. The sugar also allows the yeast to work fast and the sugar allows the buns to bake with a golden brown crust.
Can I Add Less Sugar to this Homemade Hamburger Bun Recipe?
Yes you can add less sugar. I've reduced the sugar to 3 Tbs. and had the recipe work. To offset using less sugar, let the rolls rest for 20 minutes instead of 10.
Yeast Tips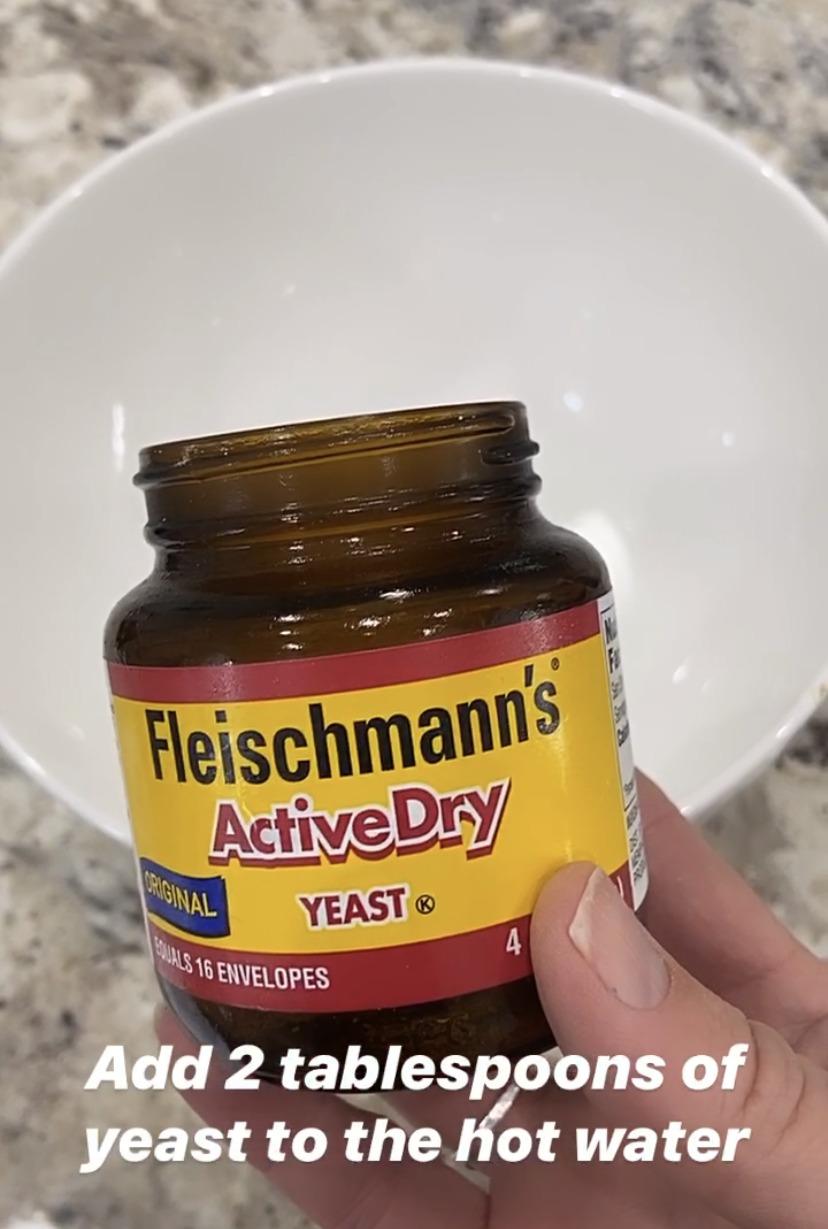 I use Fleischmann's Active Dry Yeast in jars. But you can also buy it in packets. Dry yeast that is sealed in a container or packaging can be stored in a dry, dark pantry for up to 4 months. I prefer to freeze my yeast and it will last in the freezer for 6 months if opened. If you buy a jar of yeast and store it in your freezer unopened it can last for 2 years. I got that tip from my mom!
What Kind of Flour Do You Use to Make Homemade Hamburger Buns?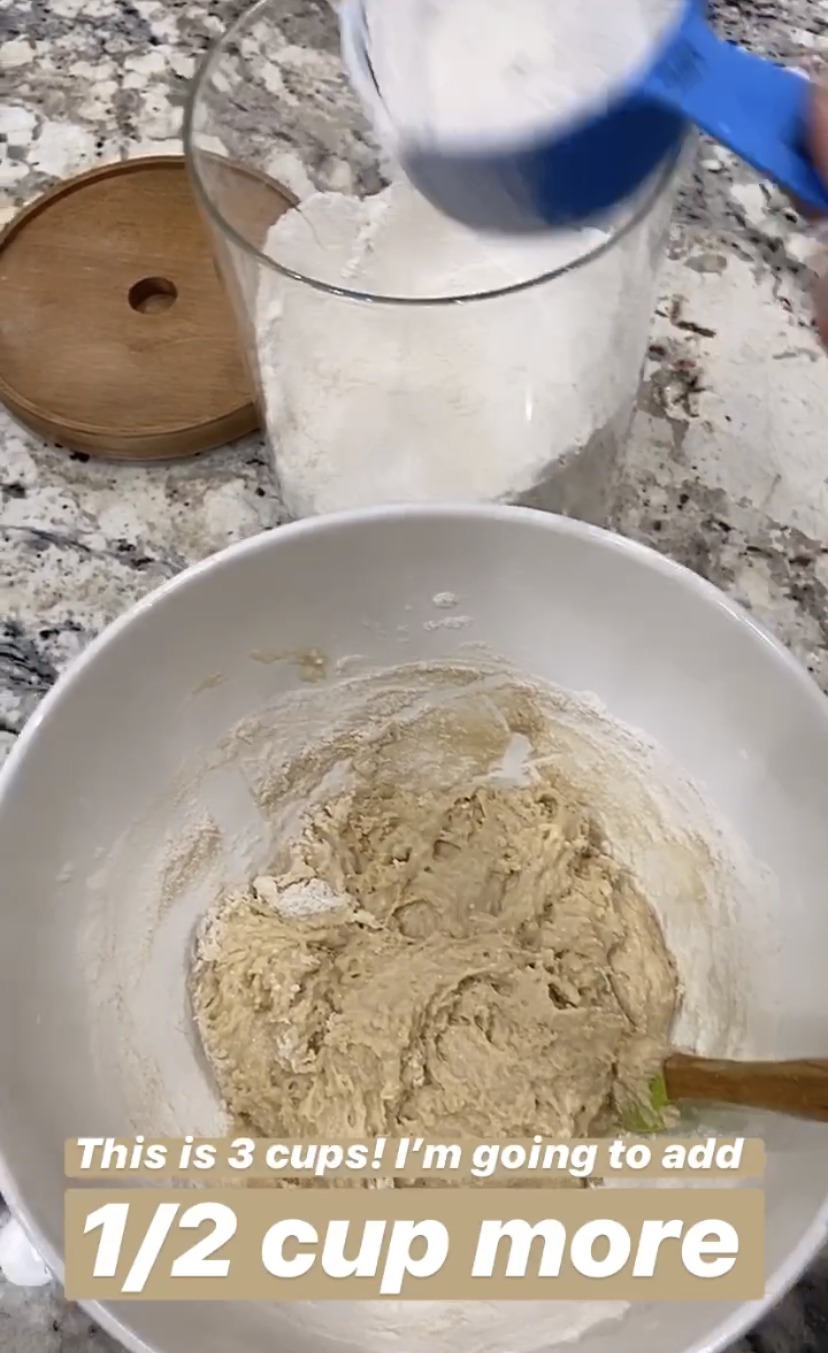 I use regular all-purpose flour for this recipe and it works great. I have tried it with cake flour and found that while the rolls do seem lighter, the downside is once cut they tend to fall apart easier.
Homemade Hamburger Bun Tips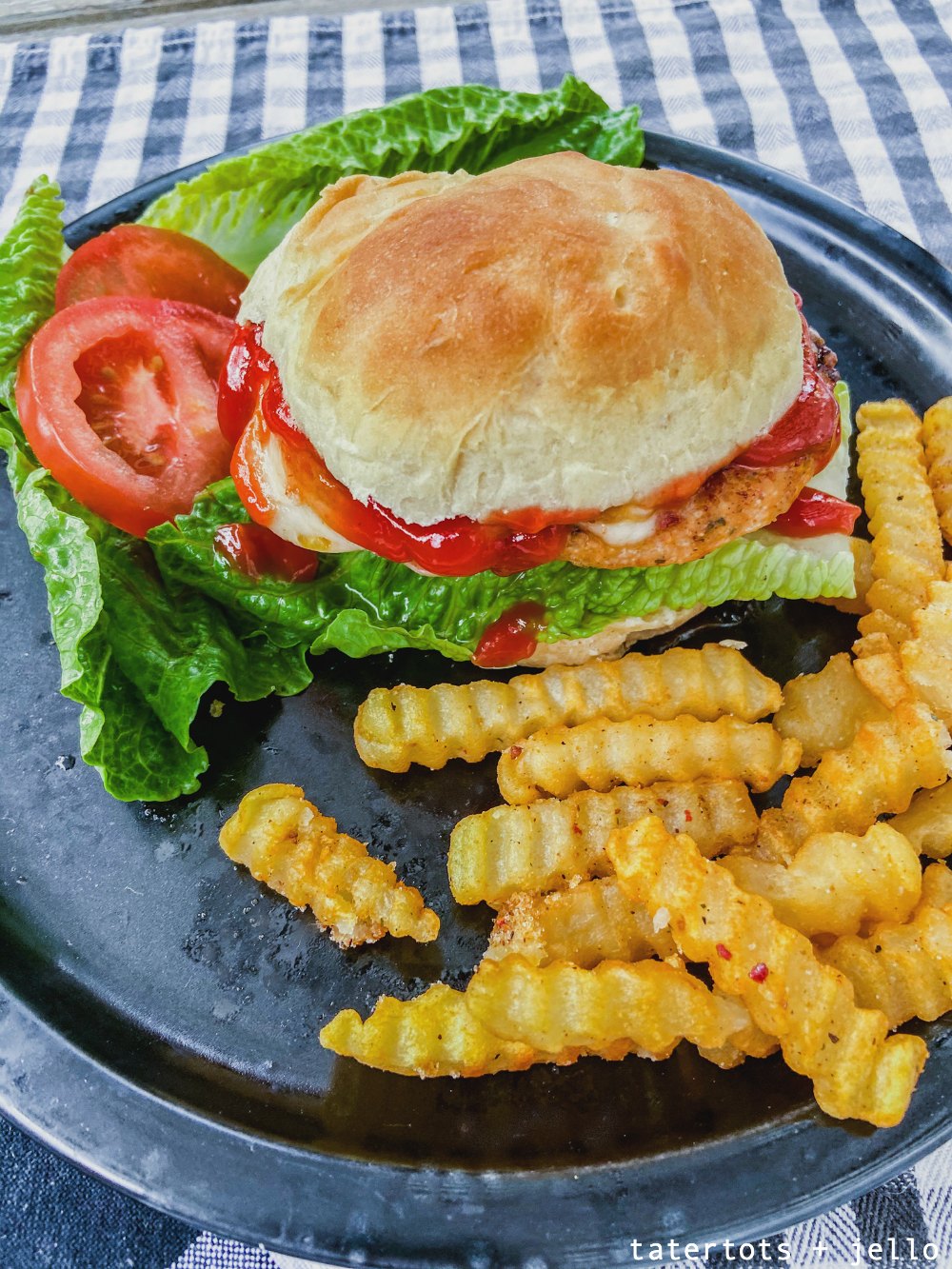 Once the buns are baked, I brush them with melted butter and let them cool completely. If are going to use these buns immediately I suggest cuttting them in half and laying them flat on a baking sheet and toasting them in your oven or in a toaster. This helps them stay together. If you make these buns the day before and let them sit, they are stronger and won't fall apart as easily.
Turning Hamburger Buns into Sweet Rolls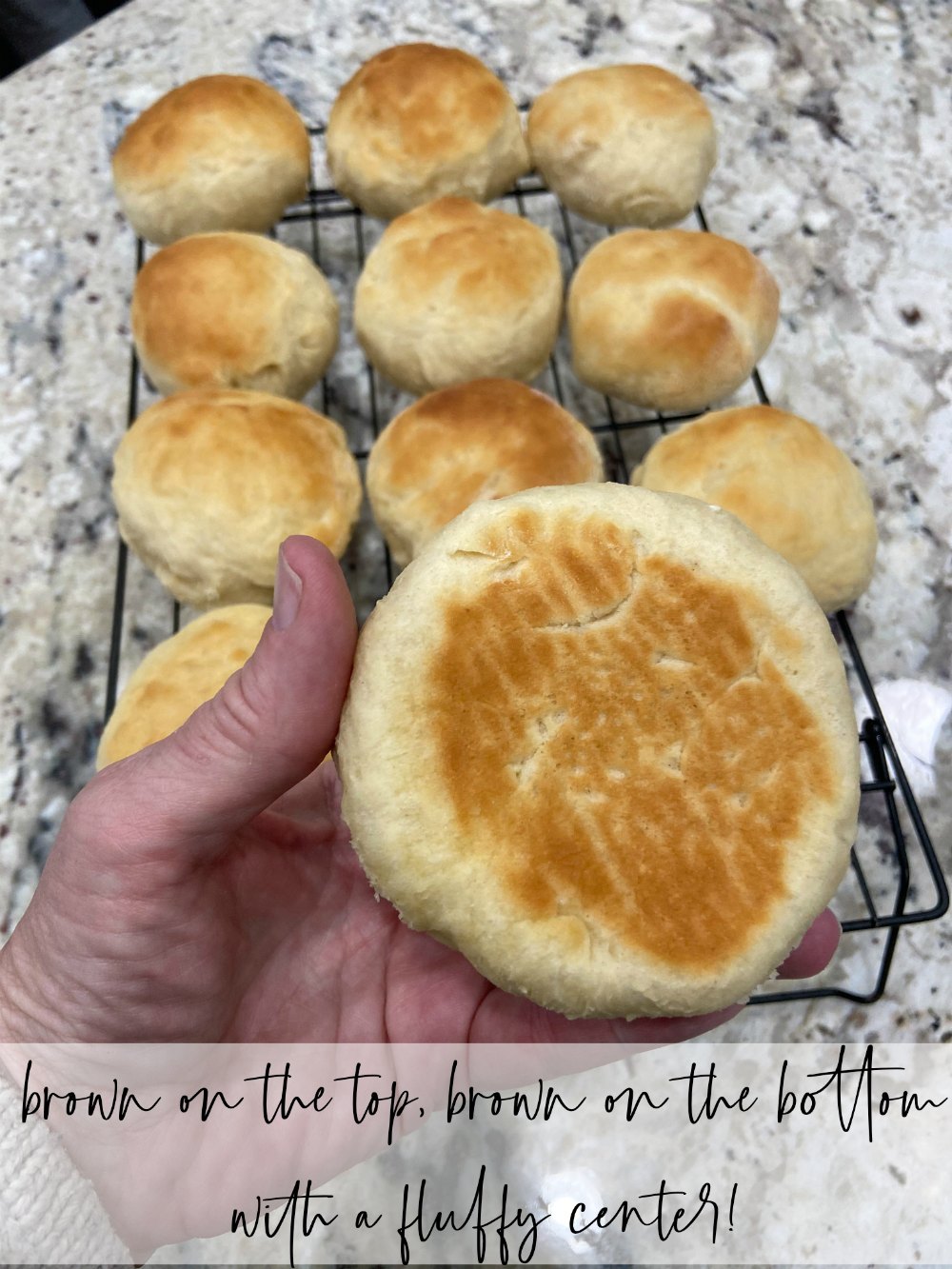 The dough for this recipe is very versatile. I have used it for hamburger buns, dinner rolls and sweet rolls. I shape this dough into 12 rolls and it makes buns that are a little smaller than regular-sized hamburger buns. If you are making large hamburger or turkey burger patties, I suggest dividing this dough into 8 balls instead of 12.
Dinner Rolls
To convert this recipe to dinner rolls, just use the regular recipe and divide the dough into 12 round balls.
Sweet Rolls
To convert this recipe into sweet rolls, use the regular recipe and roll the dough in a bowl of sugar. Then bake as directed.
The Key to Fluffy Rolls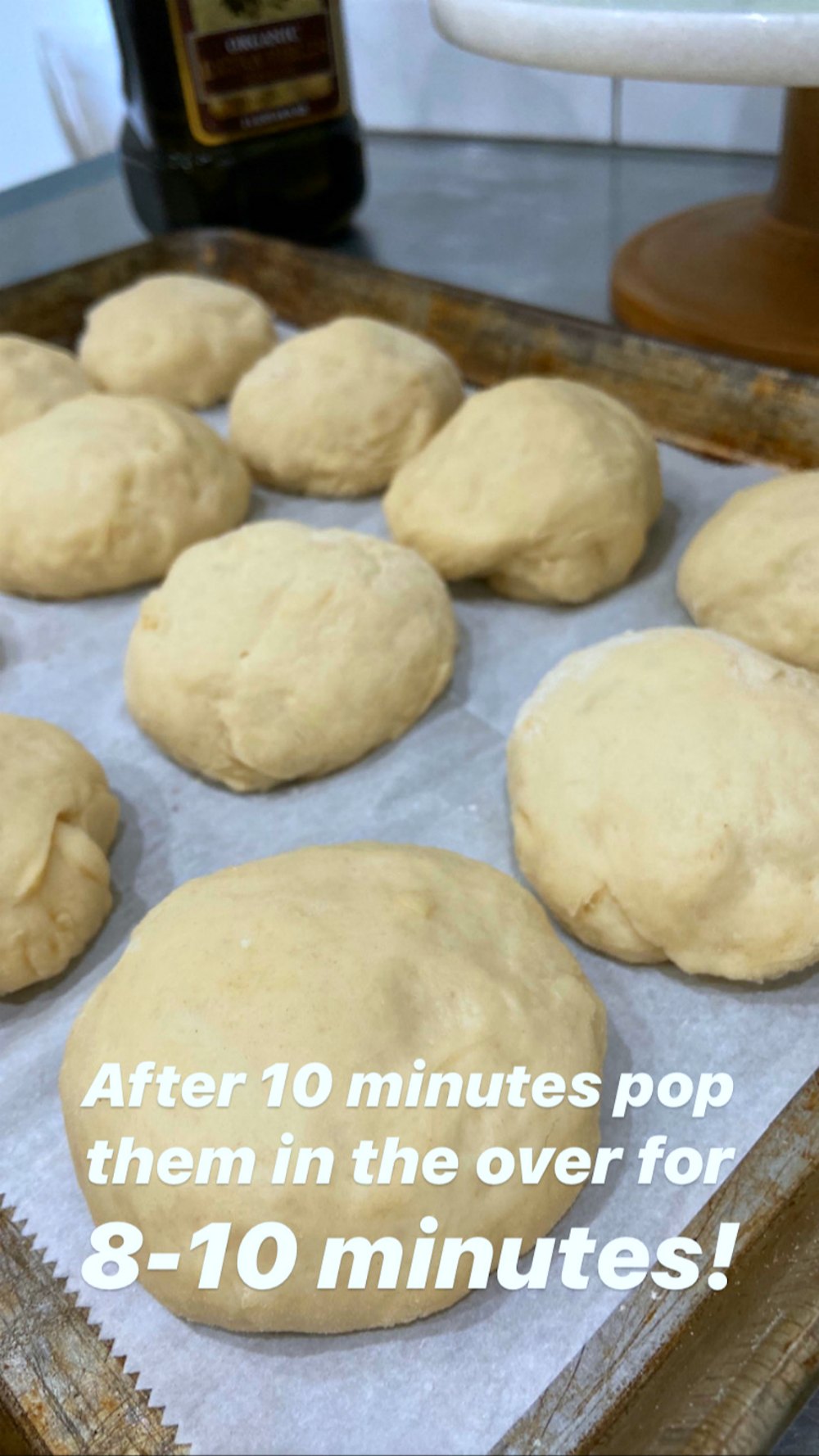 Be sure to let the buns rest for the FULL 10 minutes. I cover the baking sheet with a dry, clean dish cloth and put the tray near the oven. I am usually frying hamburger burgers or turkey burgers on the stove so it's warm there and a great place for the buns to rest. The resting time lets them rise a little. You can determine how long you want your buns to rise by the size of the buns after 10 minutes. For bigger buns, let the dough rest for up to 30 minutes, then bake in a 425-degree oven.
Homemade Hamburger Bun Baking Time
How long do these buns take to bake? I set my timer for 8 minutes. After 8 minutes I rotate my baking sheet. Usually the buns near the bake of the oven are browning and by rotating the baking sheet I make sure all of the buns are browned. For my oven, baking these buns for 10 minutes is perfect. But I've had friends who bake these hamburger buns for up to 12 minutes in their ovens.
Can You Freeze Homemade Hamburger Buns?
Yes! These buns freeze really well. Just put them in a zip-lock gallon bag and store them flat in your freezer. I take them out the night before and let them thaw in my fridge until I want to use them.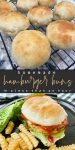 Fast and Easy Homemade Hamburger Buns in Less Than an Hour!
Fast and Easy Homemade Hamburger Buns in Less Than an Hour. Need a quick hamburger bun without having to run to the store? These are easy to make and bake up fluffy and golden brown in less than an hour.
Prep Time 35 minutes
Cook Time 10 minutes
Ingredients
1 cup hot water + 2 T. hot water
2 T. dry yeast
1/3 cup vegetable oil
1/4 cup sugar
1 egg
1 t. salt
3 1/2 cups flour
1/2 cup flour
2 T. melted butter
Instructions
In a large bowl add the hot water. Then add 2 tablespoons of dry yeast.

Add egg, oil and sugar. Give it a quick stir and let it sit for 5 minutes.

After 5 minutes the yeast mixture should be bubbly. Add 3 cups of flour, one cup at a time, stirring after each cup.

Shape into a wet ball. Lay the ball on a floured surface. Knead for 5 minutes.

Divide into balls. 12 for small buns. 8 for large buns.

**(If making sweet rolls, roll each bun in a bowl of sugar. )

Put the balls onto a baking sheet covered with parchment paper. Cover with a clean dry cloth and let rest in a warm place. Set oven to 425-degrees. After 10-30 minutes put the rolls into the oven. The rest time is determined by how much you want your rolls to rise.

Bake for 10-12 minutes. I rotate the baking sheet at 8 minutes so that all of the rolls are the same brown.

Once all rolls are brown, take them out of the oven. Brush each roll with melted butter and transfer them to a cooling rack.

For best results when used immediately as hamburger buns, slice each roll in half and brown the insides in the oven or toaster. If making the night before, cover buns with saran wrap or store in a covered container for freshness.
More Easy Bread Recipes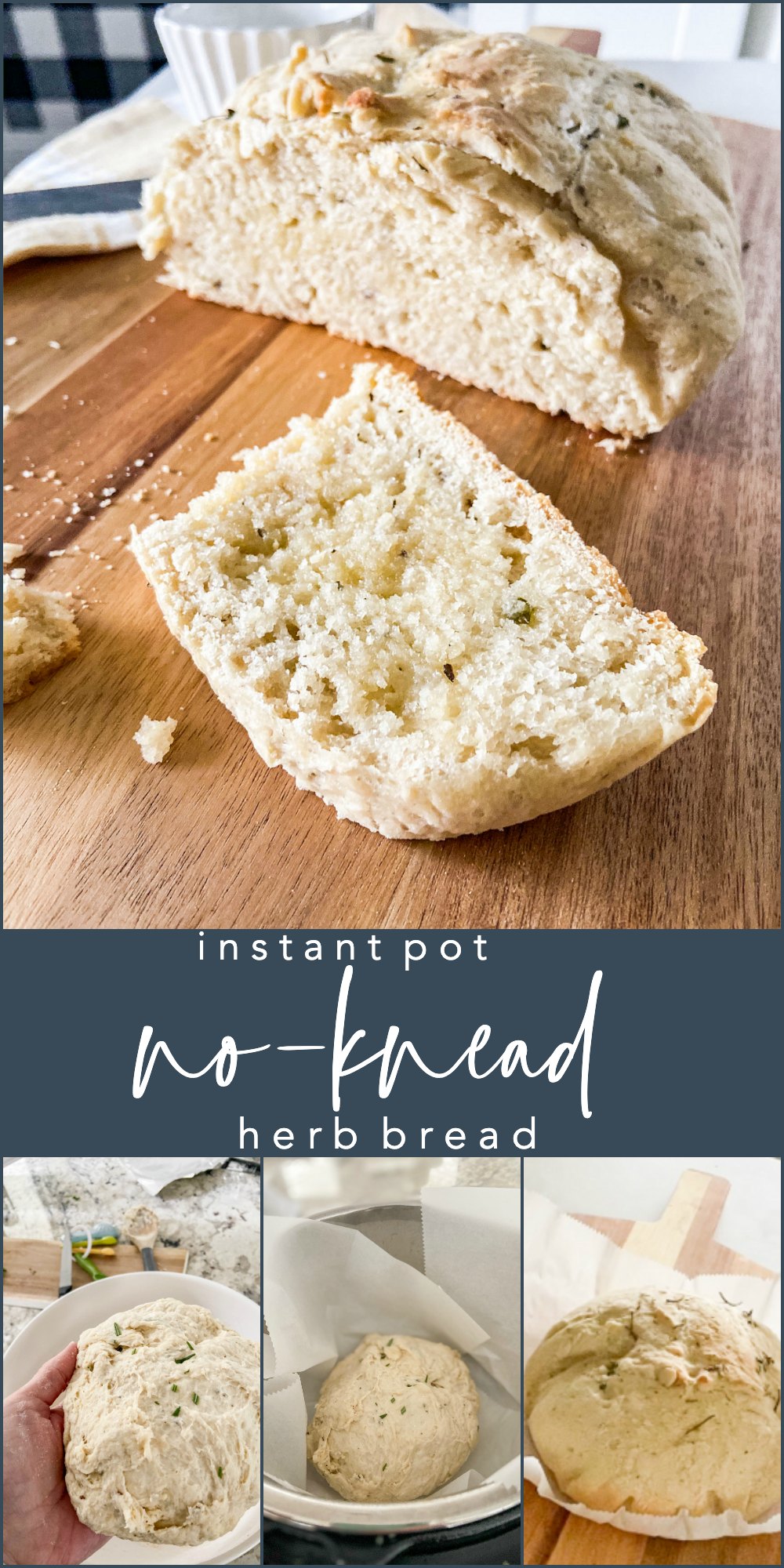 This is our favorite easy bread recipe. It's a no-knead bread and you use your Instant Pot to proof the bread which cuts down on the rise time!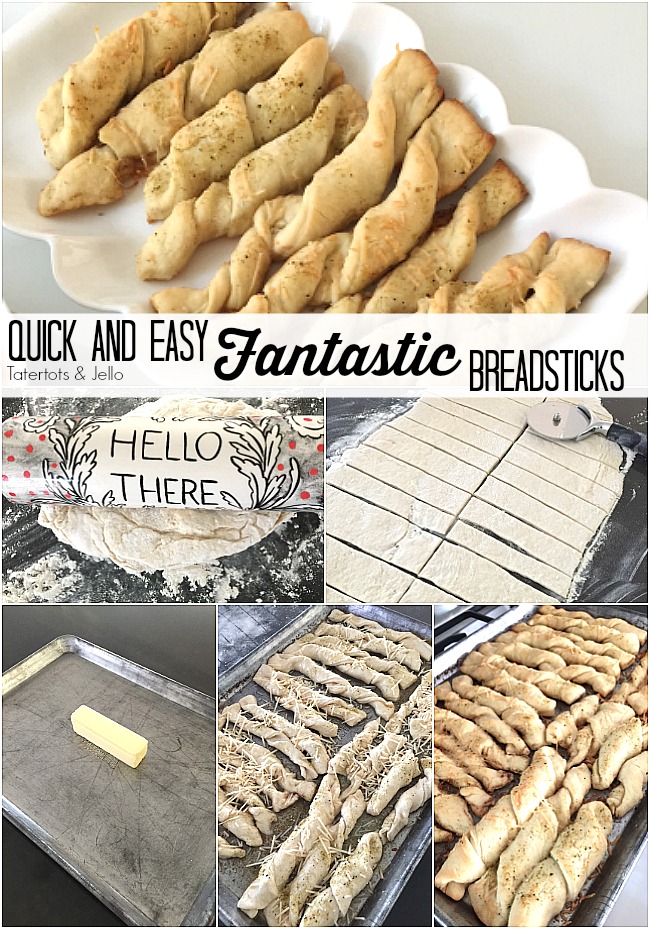 This is my mom's recipe and it's super fast and the butter breadsticks are delicious!
Tag me if you make these hamburger buns at @tatertotsandjello on Instagram! I would love to see YOUR rolls!
Have a delicious day!
xoxo