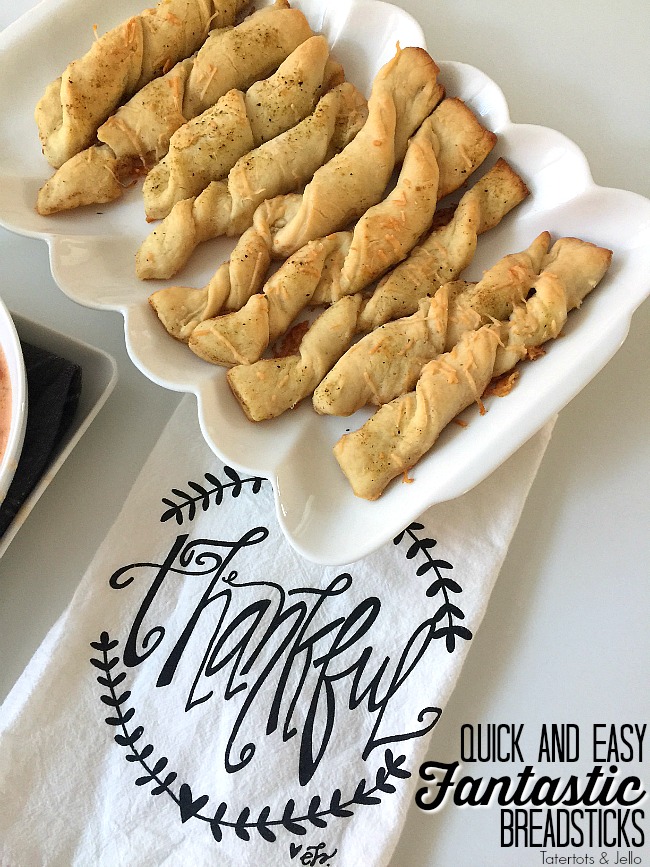 ---
Quick Easy FANTASTIC Breadsticks Recipe
---
My mom gave me the most wonderful Christmas gift when my oldest kids were very small. It was a book filled with all of our family tradition recipes! I seriously pull it out all of the time to make our favorite recipes. Here is one of our favorites – Quick and Easy Fantastic Breadsticks!! These are seriously the easiest breadsticks to make. They take about half an hour to make, so they are perfect to pop in the oven as I make dinner. They cook while I make the main dish. And they smell and taste FANTASTIC. Quick
---
Quick Easy FANTASTIC Breadsticks Recipe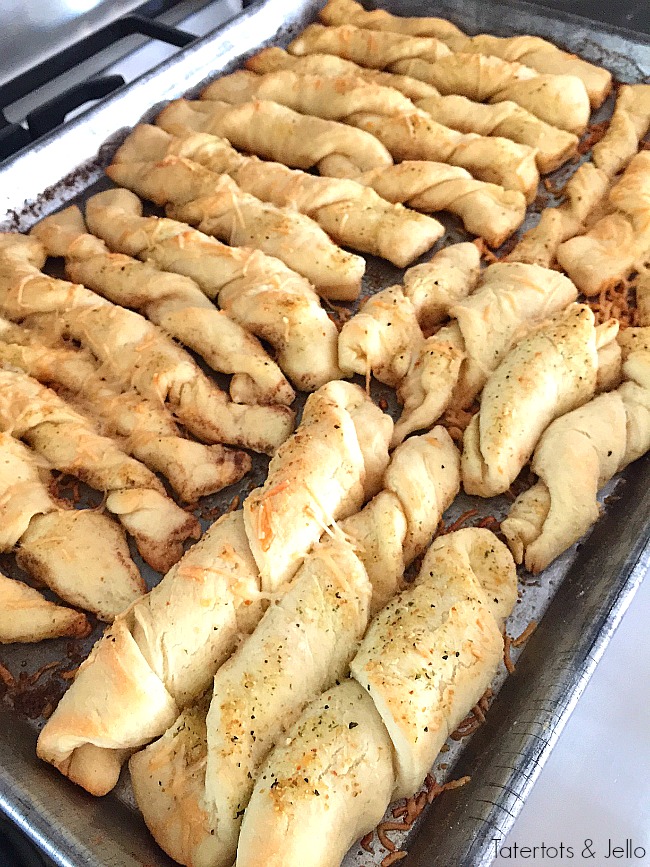 The trick to these breadsticks is melting the butter in the baking sheet. You put a stick of butter on the baking sheet and put it in the oven while you make the dough. Pull it out, roll the breadsticks up and bake them. The butter makes the bottoms of the breadsticks crunchy and brown. Sprinkle with top with garlic and a little Parmesan Cheese and you have the most amazing homemade breadsticks. Try them and see!!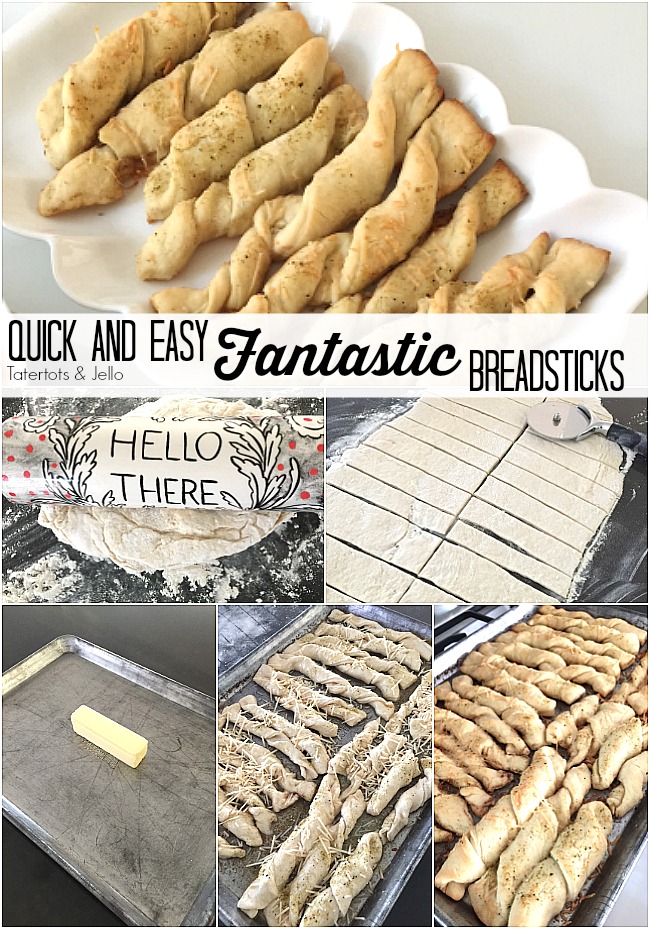 Easy Fantastic Breadsticks Recipe: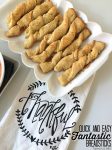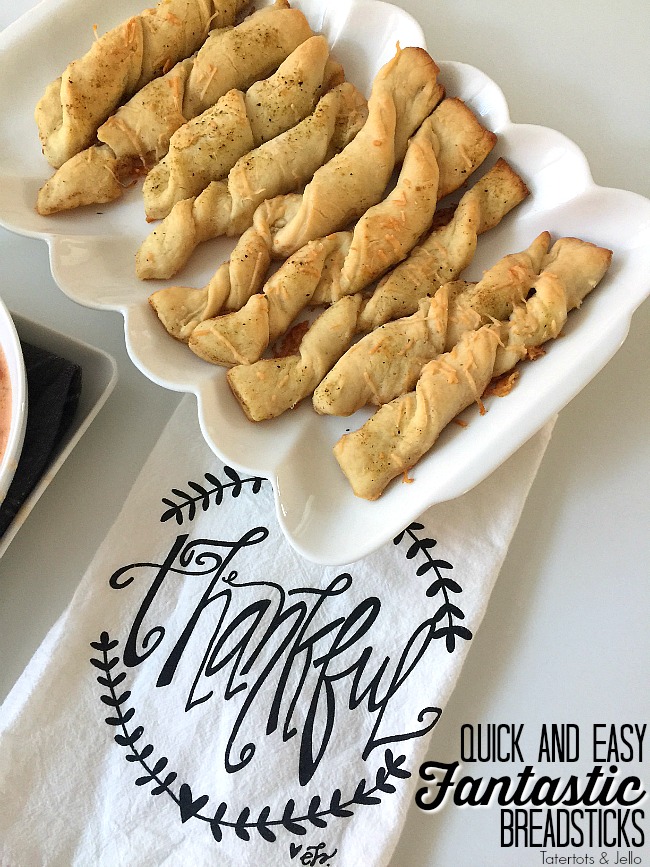 Fantastic Breadsticks
Make these bread sticks and pop them in the oven while you make your main dish. The butter melted on the baking sheet makes the bottoms of the bread sticks golden and crunchy! Delicious! This is a family recipe.
Ingredients
1 1/2 cup warm water
1 packet quick-rise yeast (3/4 oz.)
1 t. salt
2 T. sugar
4 cups flour
1 cube (8 oz.) butter
2 cloves garlic
1/2 cup Parmesan cheese
Instructions
Pre-heat oven to 375-degrees. In a mixing bowl combine very warm water, salt, sugar and package of yeast. Let sit for 5 minutes until the mixture froths. Mix well.

While yeast is sitting, put a cube of butter on a jellyroll pan and put in 375-degree oven to melt.

Add 1-1.5 cups of flour. Make a kneadable dough. add in additional 1.5-2 cups of flour until it is the right consistency. Knead for 3 minutes, flatten. Roll dough out into a rectangular shape about 1/2 inch thick.

Cut the dough in half and then again into 12 strips – making 24 breadsticks.

Take jellyroll pan out of oven. Put breadsticks on jellyroll pan and twist into shape.

Sprinkle breadsticks with garlic and Parmesan Cheese.

Bake in 375-degree oven for 30 minutes or until lightly browned.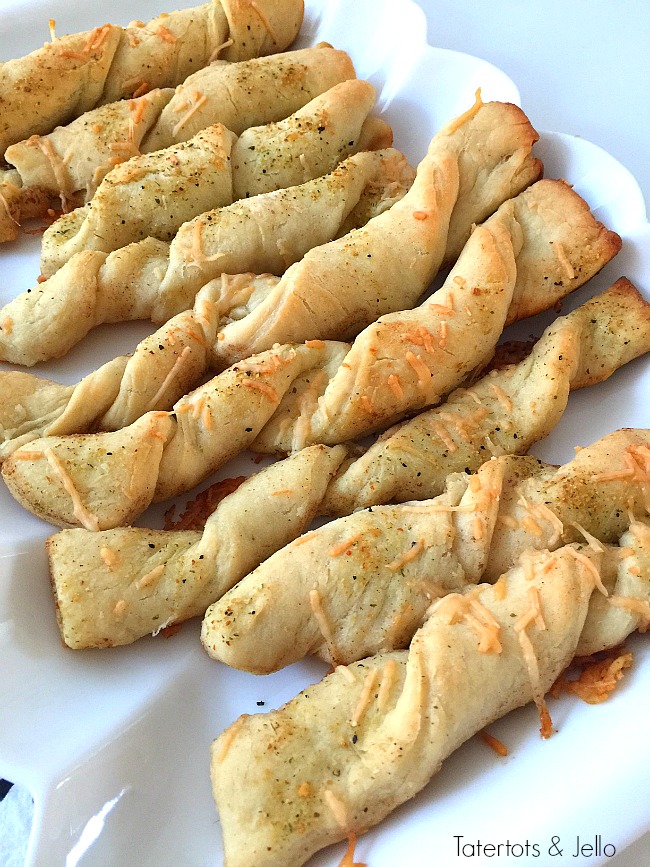 ---
Quick and Easy FANTASTIC Breadsticks
Here's the recipe for Quick and Easy FANTASTIC Breadsticks: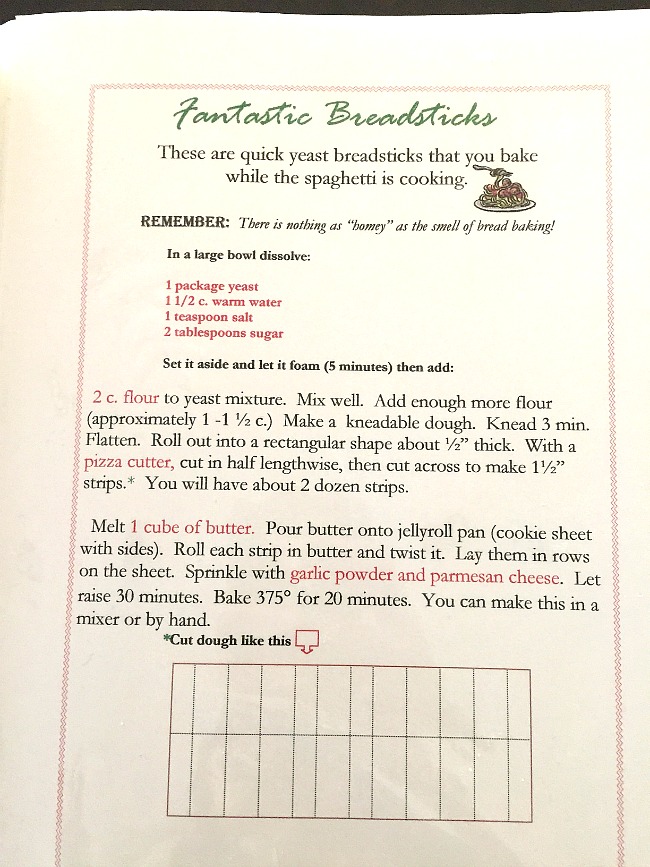 Quick Easy FANTASTIC Breadsticks Recipe
Thanks Mom!!! Be sure to pin this recipe to your recipe board. You will want to make FANTASTIC Breadsticks always!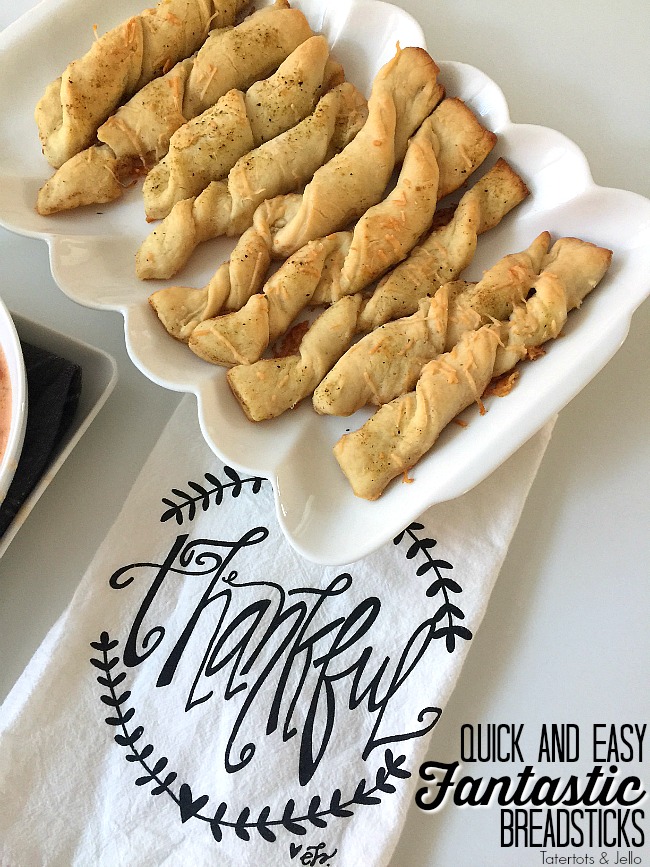 Here are some recipes that would pair perfectly with these FANTASIC Breadsticks: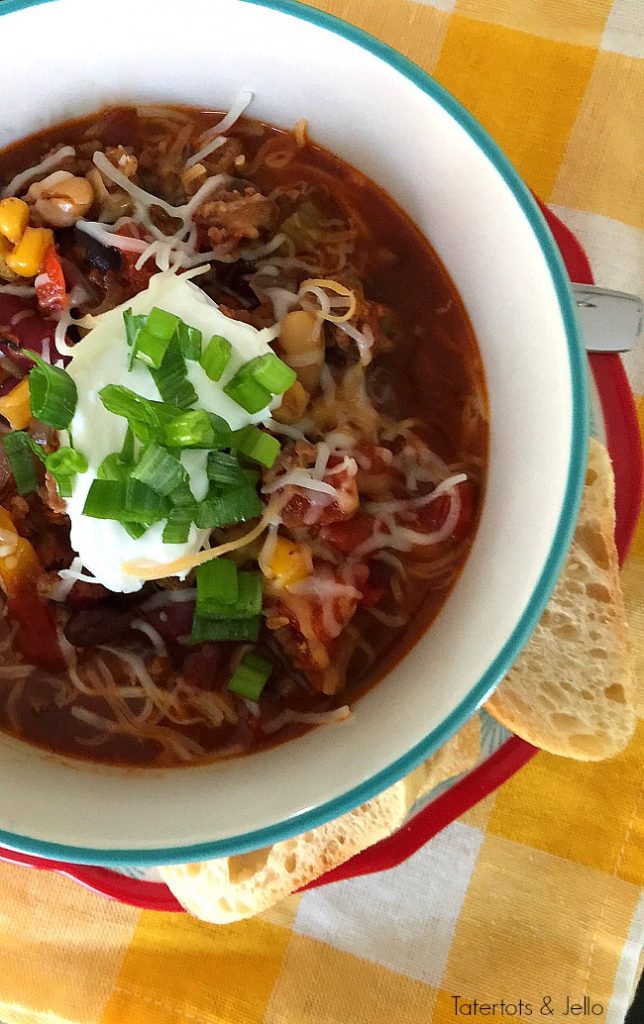 Pumpkin chili is SO good. The pumpkin adds a new flavor and gives the soup a creamier consistency!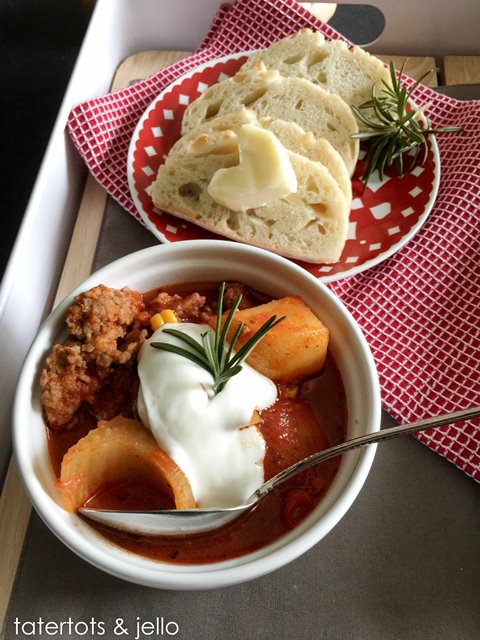 This is my daughter's favorite soup! I make it almost every single week in the fall and winter! I also have a version of this soup that I make in the Instant Pot!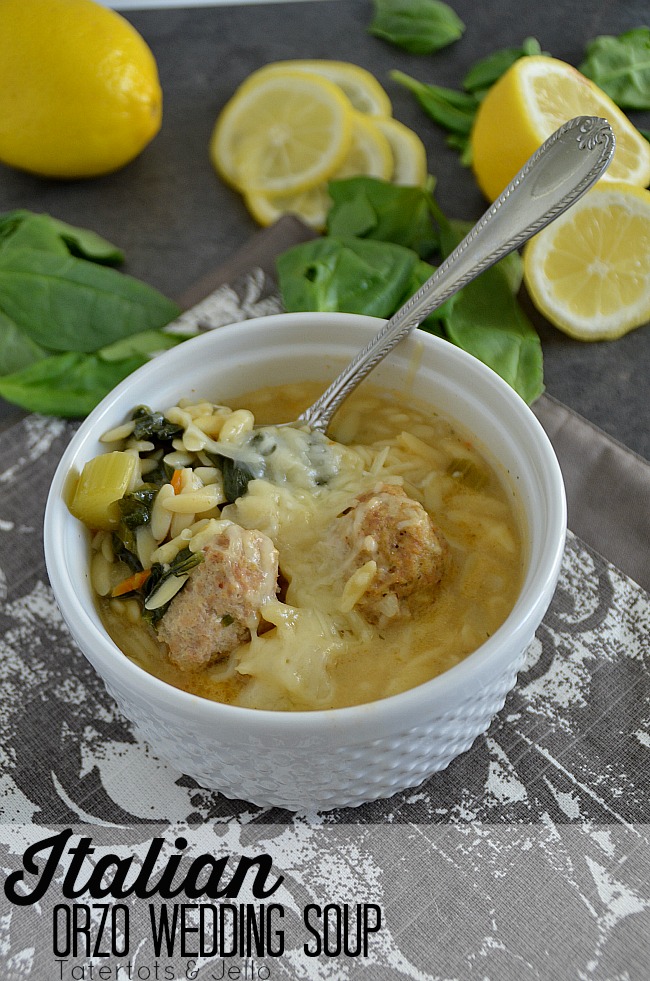 This might be my favorite soup! I love the lemon flavors and orzo is my favorite pasta!
Have a Delicious Day!
xoxo