DIY Thanksgiving Place Card Favors Using Scrapbook Paper. Turn paper into beautiful Thanksgiving place cards or gifts with this easy DIY idea!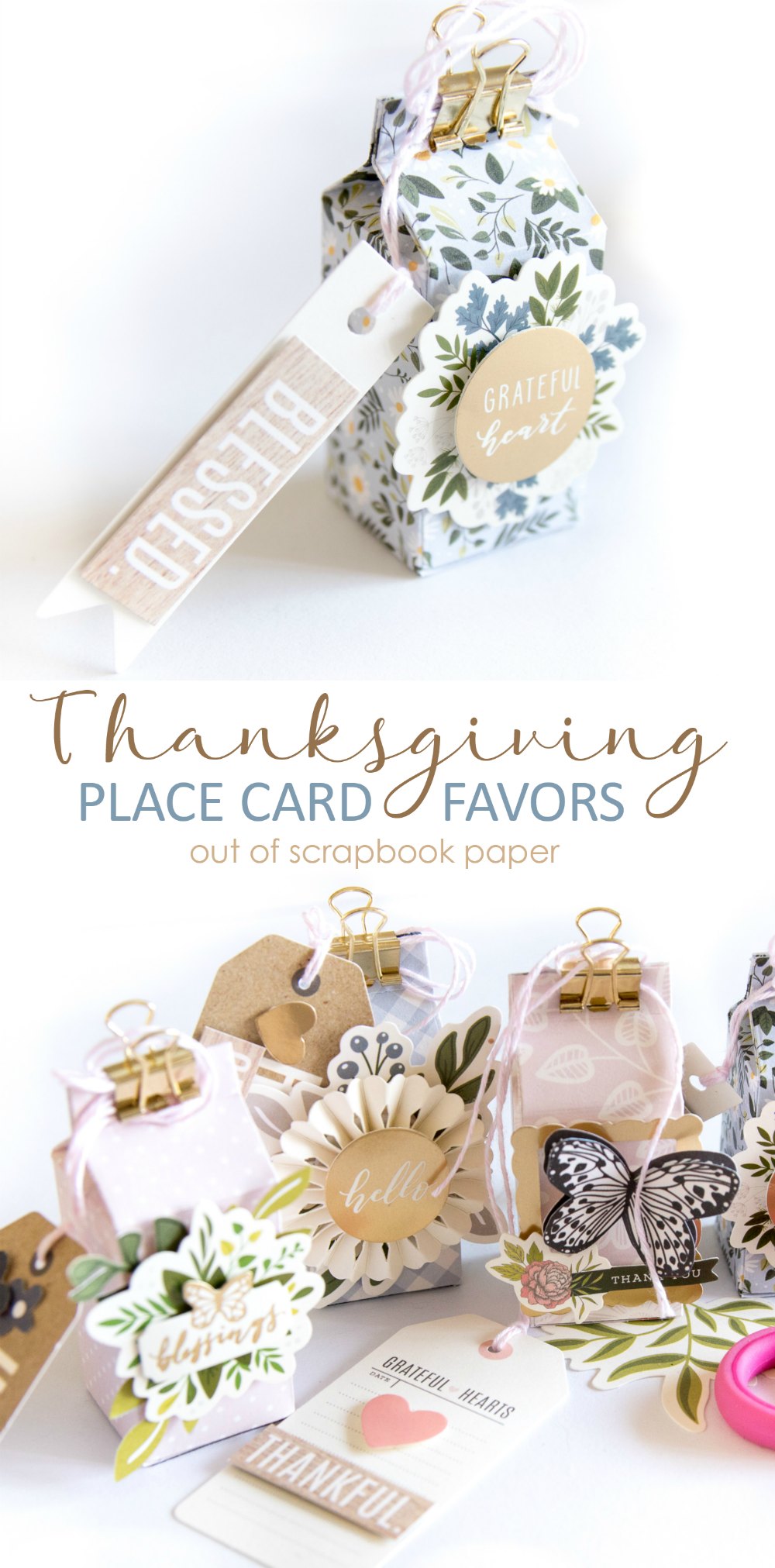 DIY Thanksgiving Place Card Favors
"Hello everyone! I'm Terhi
I'm so glad to be back guesting here at Jen's blog! Today I have super cute set of place card cans to inspire you for the upcoming Thanksgiving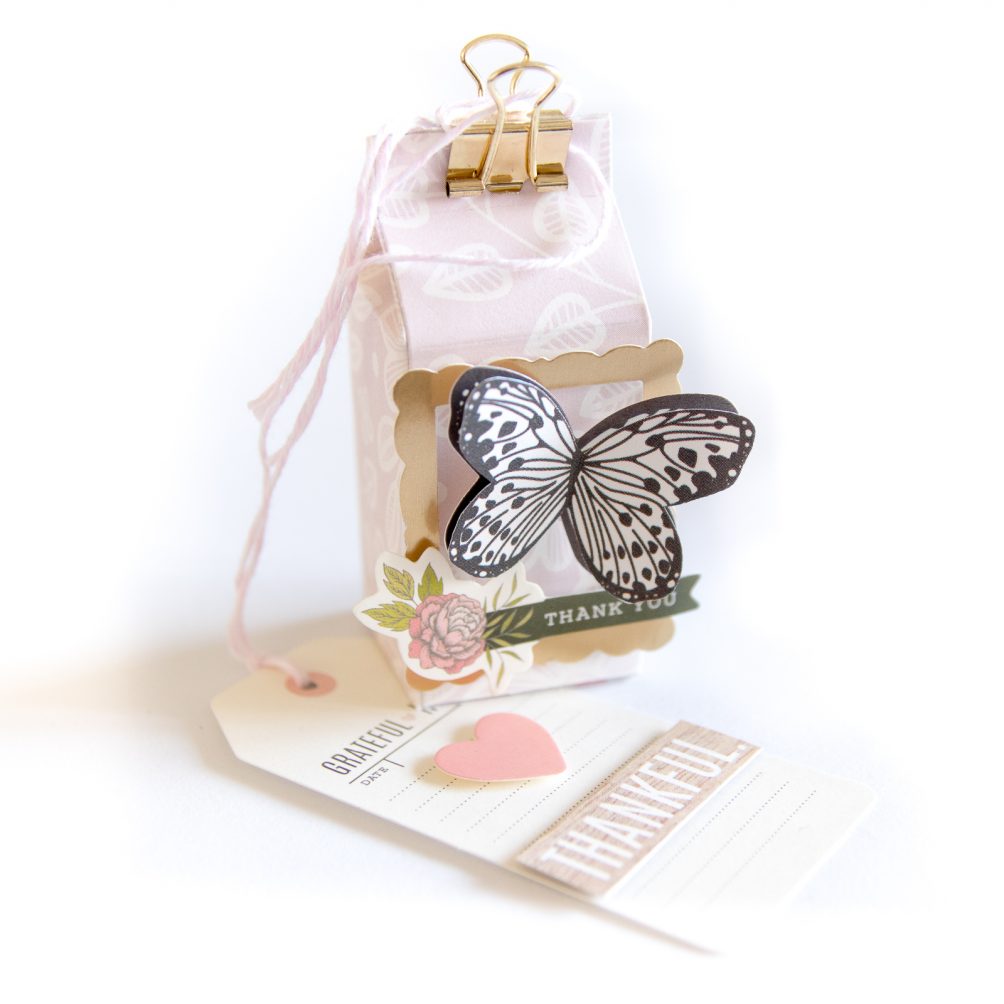 Thanksgiving Place Card Favors Using Scrapbook Paper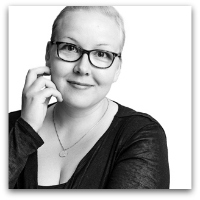 Surely these place card cans can be created for any party, but Jen's newest line This is Family goes perfectly to Thanksgiving theme. I live in Finland, and here we don't have anything like Thanksgiving, which is a bit sad. However, I love to add small souvenirs from American Thanksgiving traditions into our family, and these place cards are great way to start.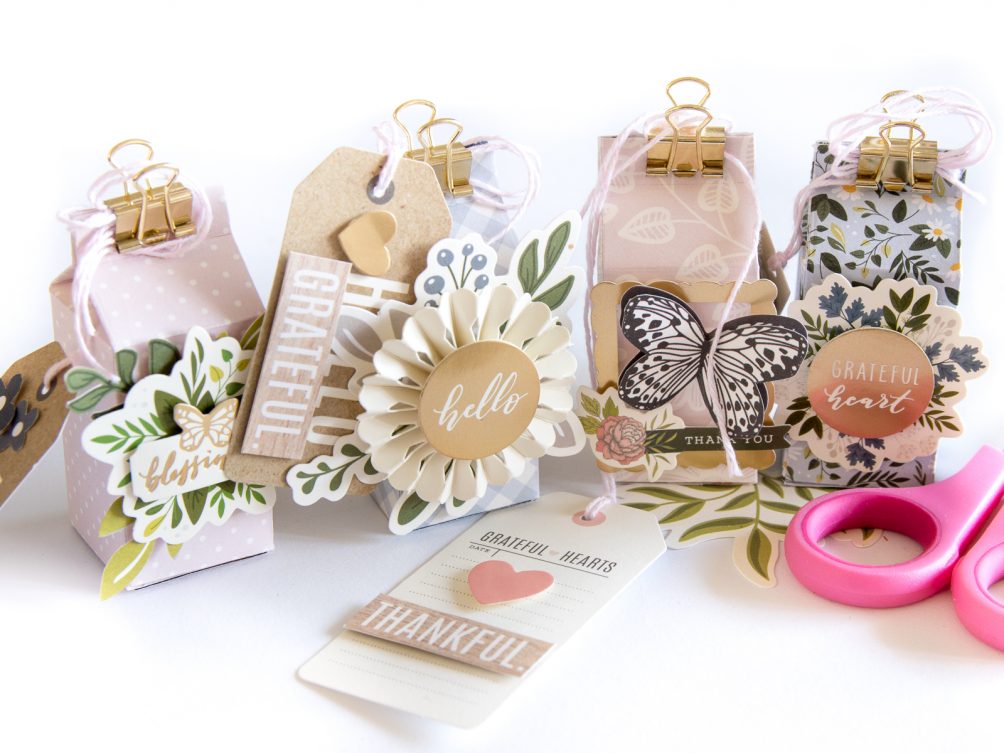 Cut Paper Into A Box Shape
To create one place card you need This is Family patterned papers, die-cut ephemera, layered stickers and adhesives of your choice. Start by cutting the papers and fold the piece to form a can. I cut mine with an electric cutting machine, but you can cut yours by hand too. There are even die cutting dies for creating different kind of cans, so all options are open.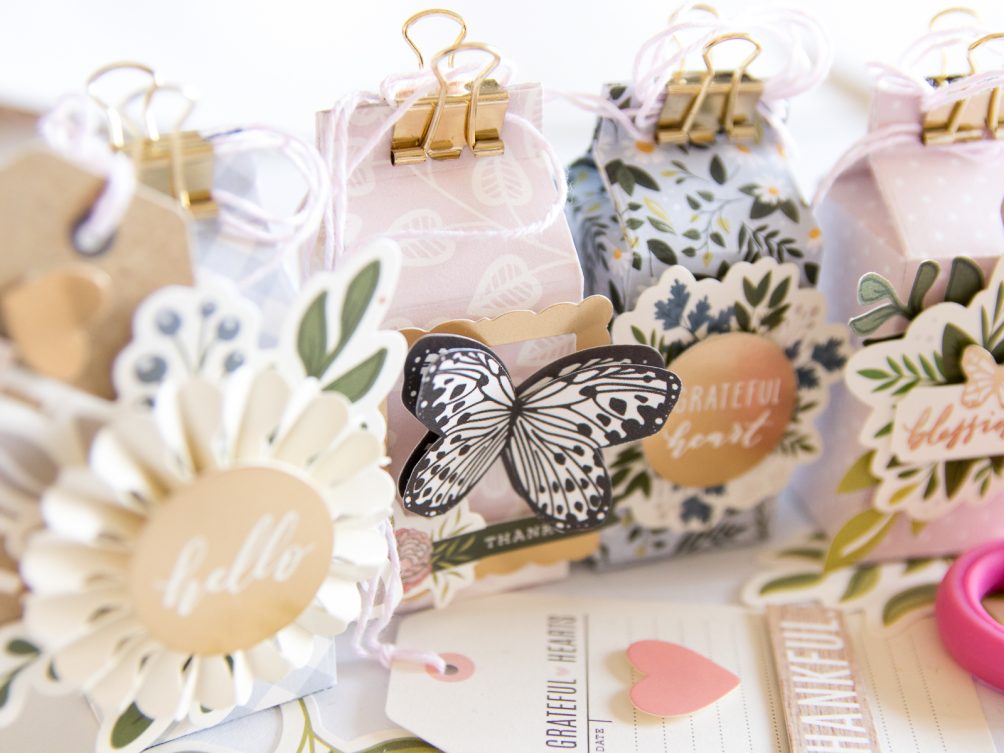 Add a Tag and Write the Person's Name
As soon as you have the paper can done, you're already half done! Just add a layered sticker in front of the can, and write the name to a tag. Hang the tag with baker's twine and cute metal clips, and you're finished!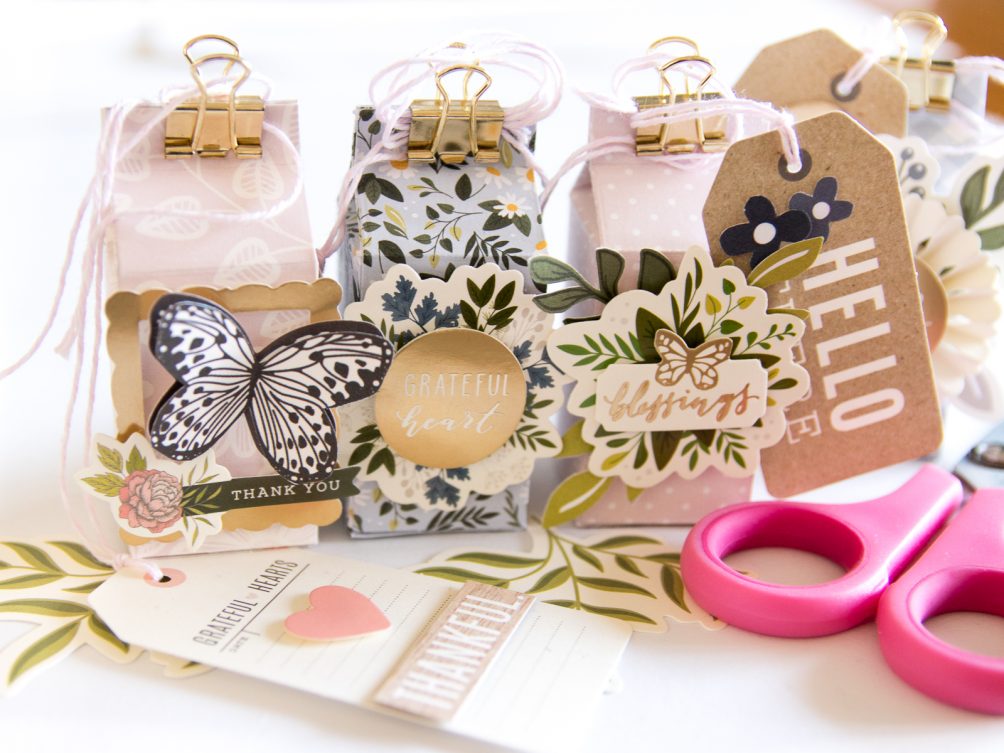 Add a Treat Inside the Favor
If you want to take your place cards to the next level, add some sweets inside! Who could resist some mints before or after dining.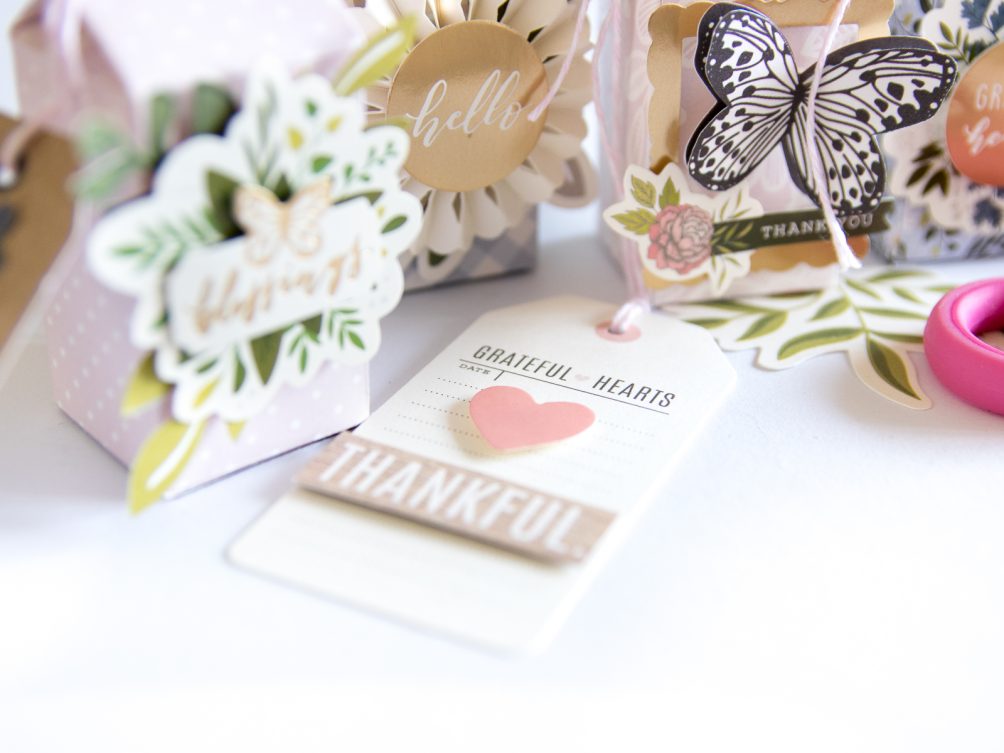 Thanksgiving Favors Make Great Gifts!
I hope this has inspired you to get started with your Thanksgiving preparations! Thank you all for joining me, and thank you Jen for being the most awesome host.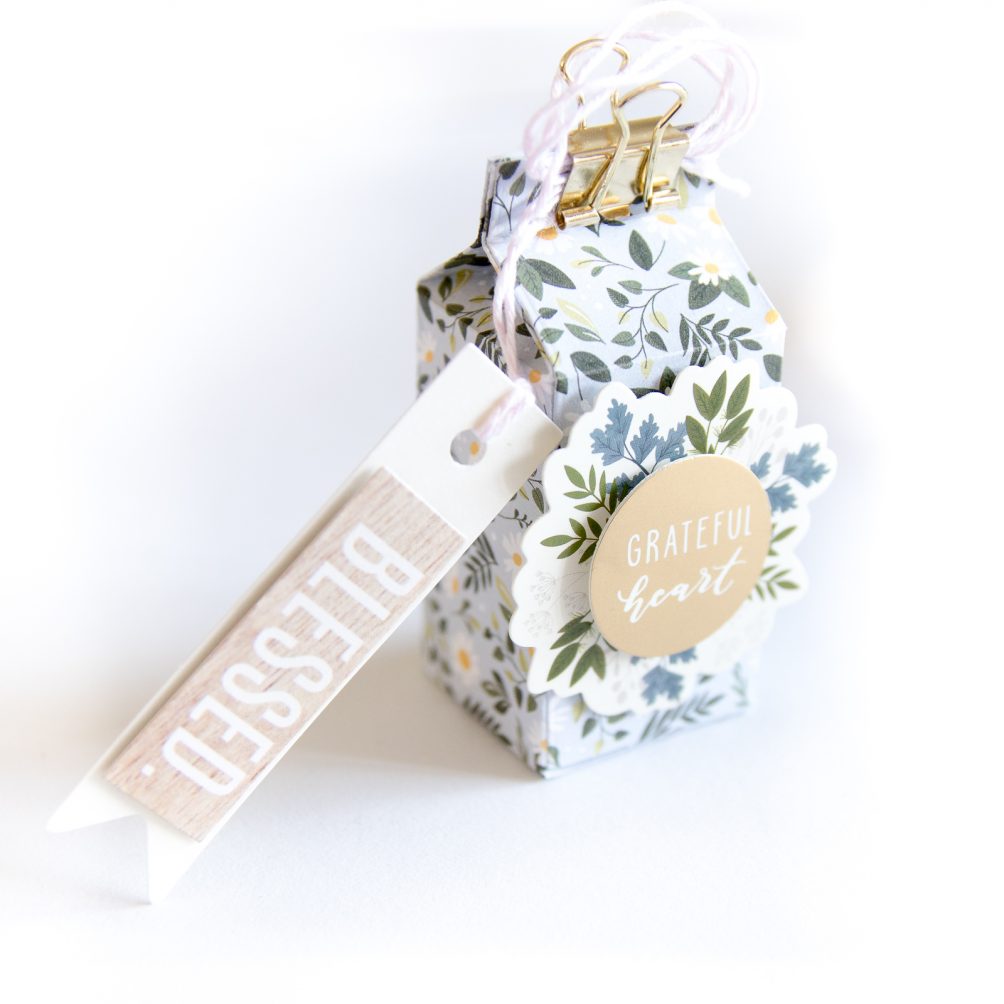 Hugs to all,
Terhi
What a great idea for Thanksgiving! Thanks Terhi!
Here are some other beautiful ideas Terhi has created!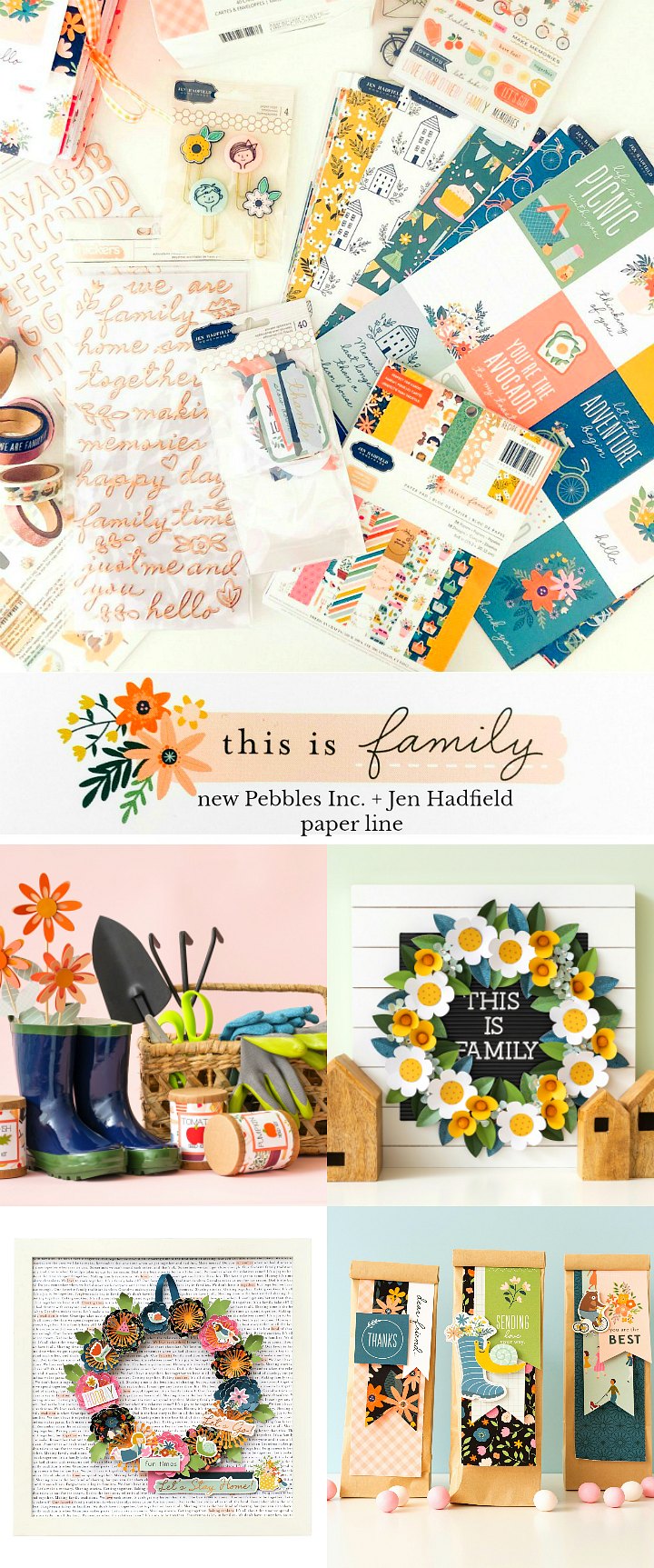 You can get my new This Is Family line right now at JoAnn Stores!

Have a Creative Day!
xoxo