15 DIY Wreaths for Thanksgiving! Wreaths are my favorite decor! Celebrate the fall season with a beautiful wreath you can make in minutes!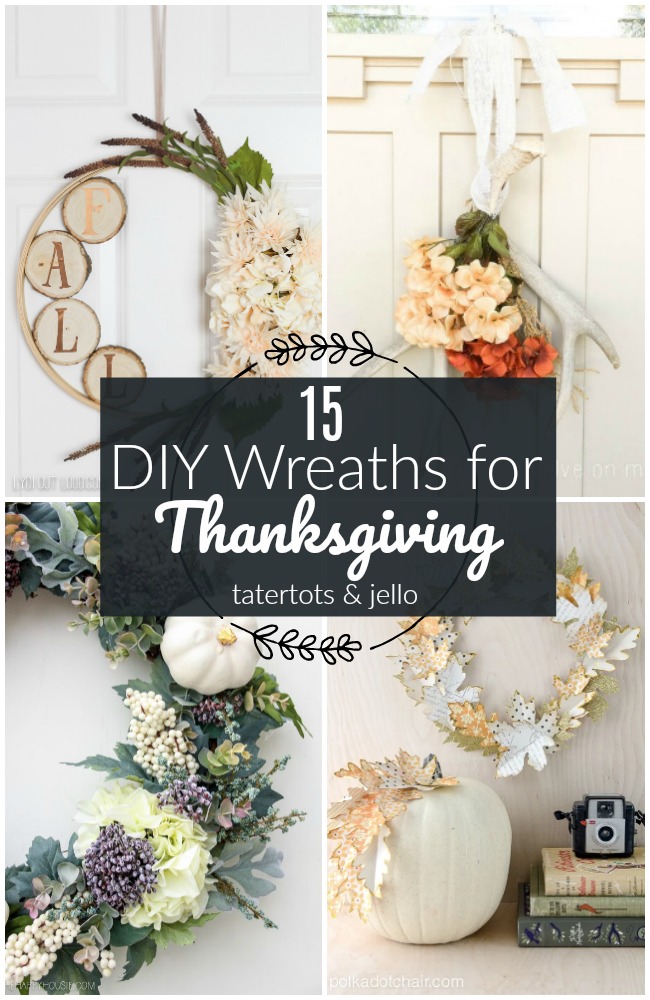 15 DIY Wreaths for Thanksgiving!
Celebrate the warmth and cheer of Thanksgiving by making a DIY wreath. These wreaths are an easy way to celebrate Thanksgiving, and you can make them in minutes!
***
Just click on the links to hop over to see each tutorial!
I love the natural colors and texture of this beautiful wreath! You can keep it up all Fall!
The beautiful fall colors in these leaves are the perfect shades to celebrate Thanksgiving.
Aren't these hydrangea colors beautiful? I love the way it pops against the dark door.
15 DIY Thanksgiving Wreaths You Can Make in Minutes!
The rustic elements in this gorgeous wreath work so well together.
I love an upcycled project! The plaid in this wreath is upcycled from a flannel shirt. Be sure to hop over and see the tutorial.
Orange is one of my favorite colors for fall. I love the other elements in this beautiful wreath too!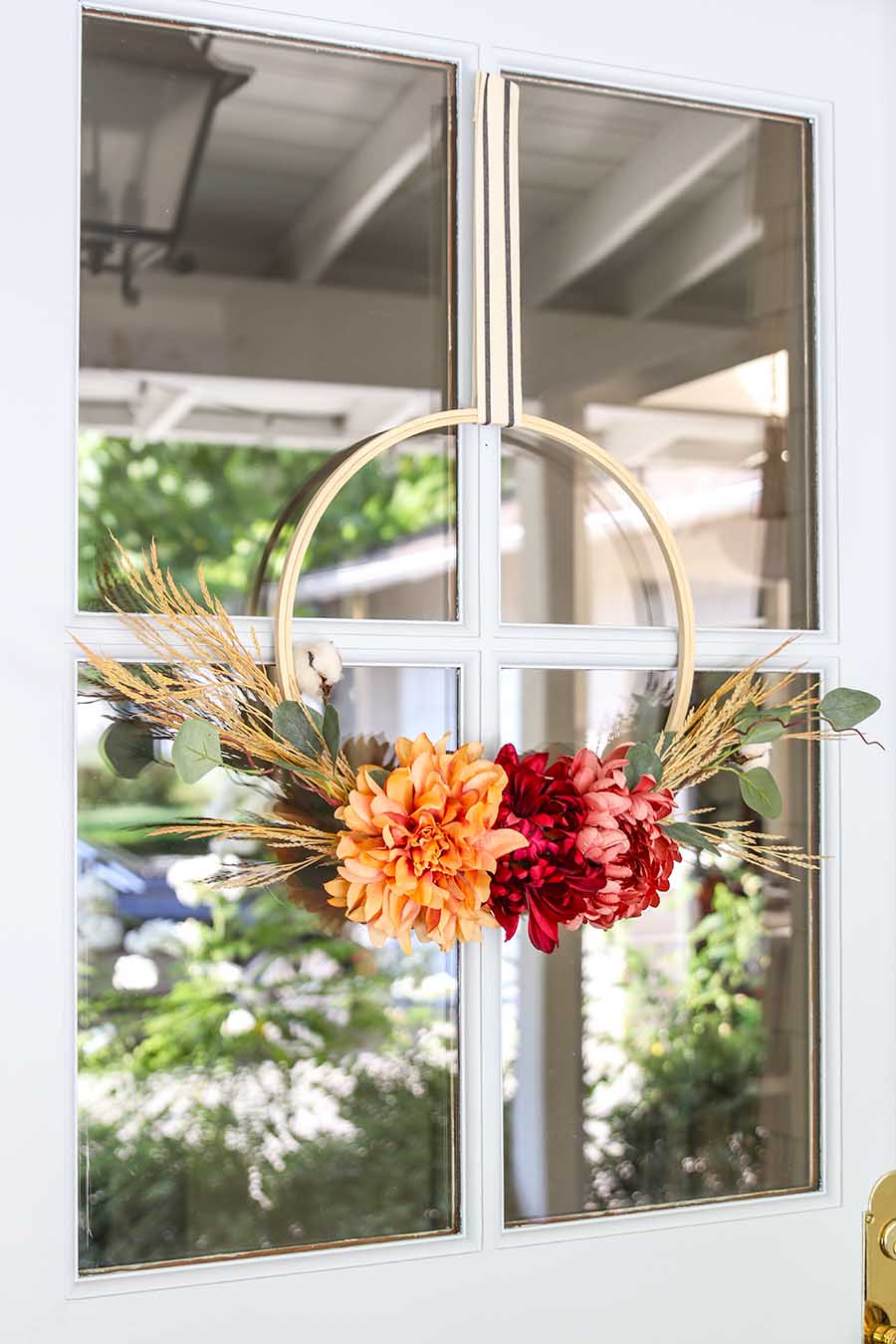 My sister Ashley created this wreath. The colors are beautiful and I love the wood in the hoop she used.
The greens in this wreath are gorgeous. I love the pairing of the pumpkins and apples for Fall!
My friend Janine makes the most beautiful paper flowers. The printable leaves make this wreath a snap to make!
Peonies for Fall are a delightful surprise in this gorgeous floral wreath.
My friend Melissa has amazing taste. I love the patterns she combined in this beautiful paper leaf wreath. She used a craft cutting maching to cut out the leaves which made it really easy to create.
Krista is another talented friend. I love the purples in this gorgeous Fall wreath she created.
I love Sara's beautiful antler wreath and it's perfect for Fall. Hop over to see how to make it!
This is a fun idea and you could spell out a last name or any welcome word. Such a cute idea.
The girls at Eighteen 25 created this gorgeous wreath. I love the yellow flowers against the greenery. Gorgeous!
Here are more Thanksgiving wreath ideas!
Here's a little Blessed wreath I created to celebrate Thanksgiving.
I love using paper for home decor. This was a fun paper wreath to make and so easy too!
One of my favorite Fall wreaths is this gather around Thanksgiving Farmhouse wreath.
***
Show me some of your Thanksgiving decor ideas!
Share them with us!
xoxo