Celebrate the Fall season with a metal farmhouse "Gather" wreath. Hang your wreath on your door or inside and enjoy it through Thanksgiving!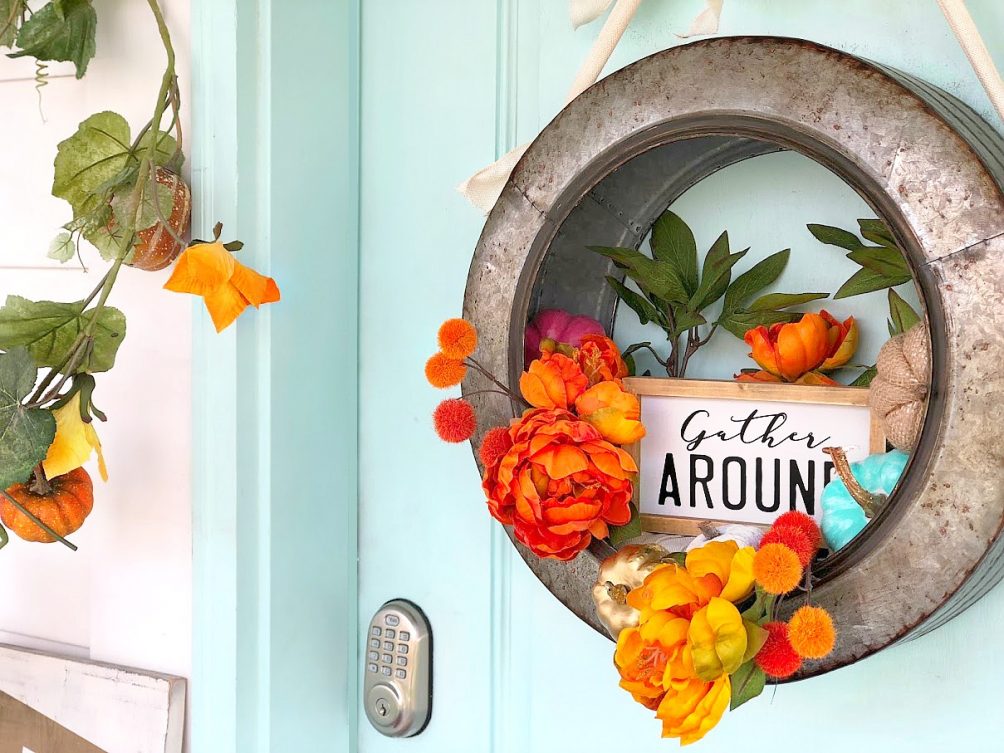 Make a Metal Farmhouse Gather Wreath – Perfect for Any Type of Decorating Style
Whether you are a fan of farmhouse or not, you will love using this metal base wreath form to create striking and unusual wreaths! The metal looks great with modern, industrial, tranditional and transitional decor styles! I love the clean lines and striking look of this wreath. I added a fall sign and some florals for a really bright way to celebrate fall!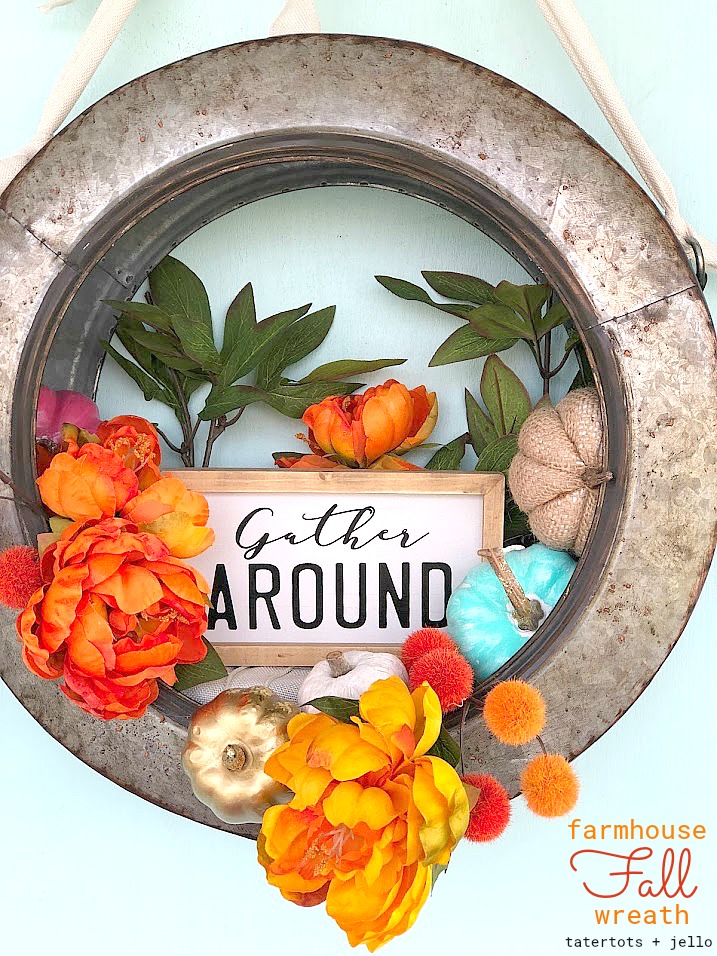 Metal Farmhouse Wreath Form
I have made quite a few wreaths with it in the last few months.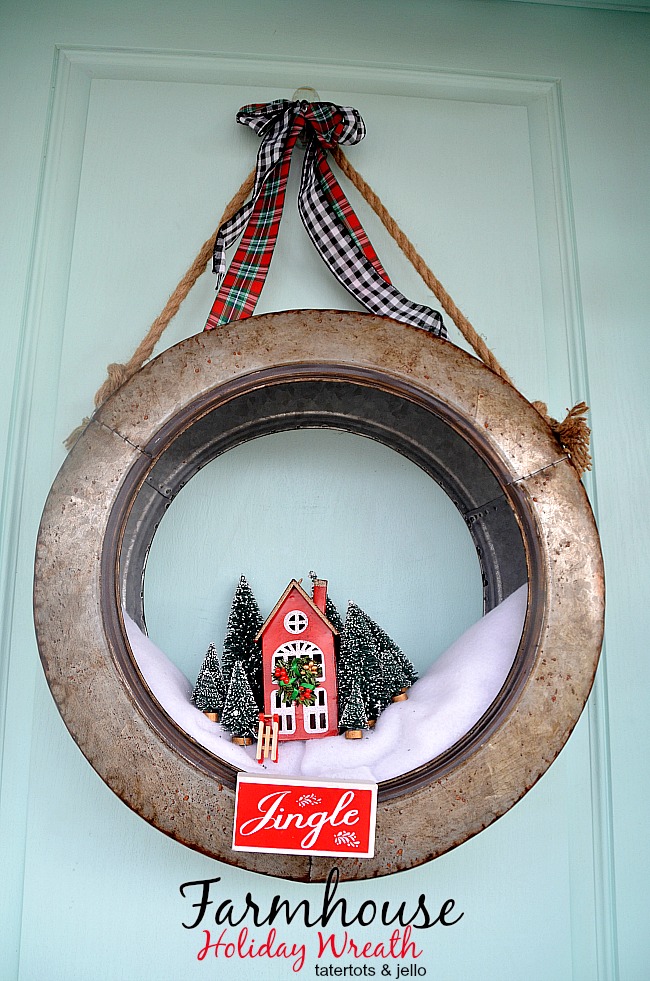 Christmas Farmhouse Wreath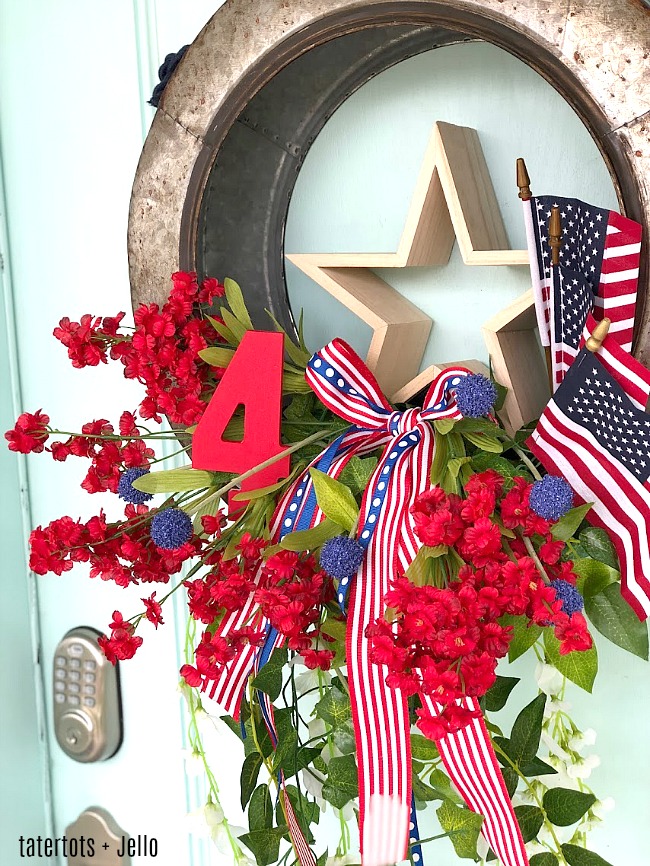 Fourth of July Farmhouse Wreath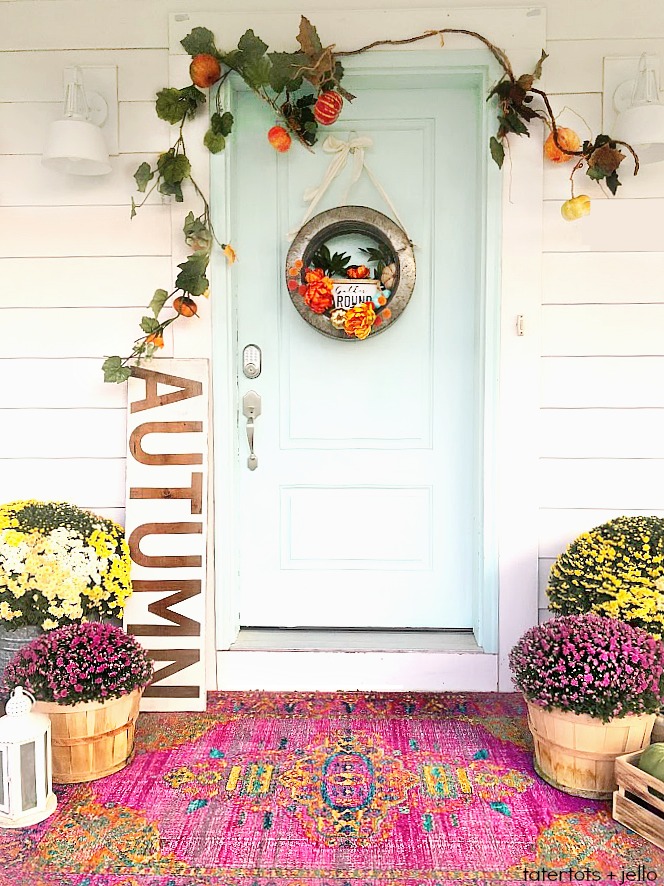 Fall Gather Farmhouse Wreath
The metal form makes it so easy to change the inside out! All I had to do was wrap a foam brick with ribbon and then hot glue or poke the fall elements on the brick.
Answers about this Metal Wreath Form
I have had some questions over the past months about the wreath form itself. One was does it bang up my door. It is pretty heavy and thick. So if you want to hang it on your door I suggest putting some felt disks on the back to buffer the wreath. These are felt discs that are made to go under furniture and you can find them in your hardware store. Super easy.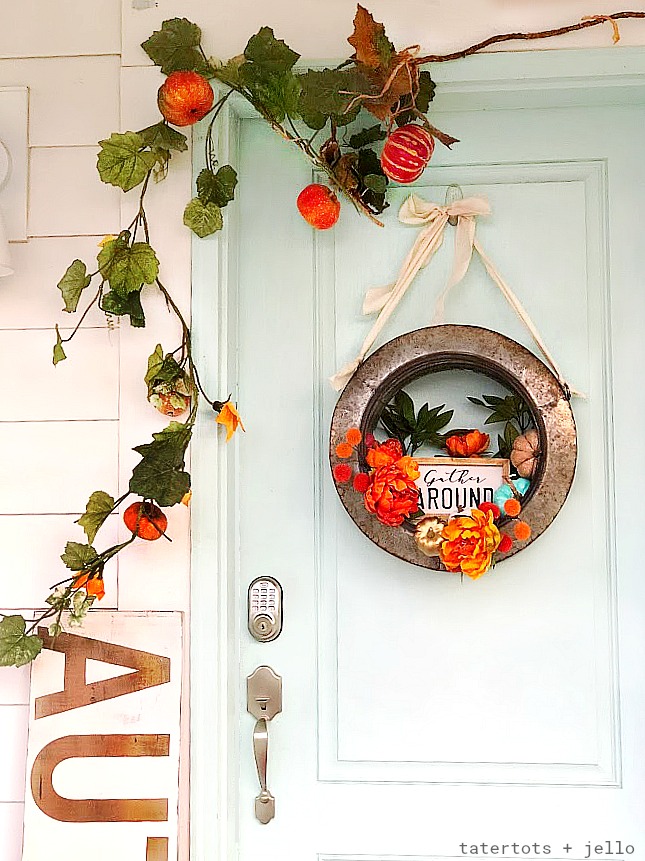 Another question that I have had is how do I hang the wreath. I just use a plastic command hook on my door and it hasn't come off in the two years I have had it there.
I get a lot of questions about the color of my door. I absolutely love it. The color is Tame Teal by Sherwin Williams. It is a vibrant, yet soft light teal and it is SO pretty all year long. I recently asked on my Instagram page if I should change the color. it's been two years since I painted the door and I either need to repaint it the same color or I was thinking of painting it a shade of pink. The overwhelming response was to keep it the teal color.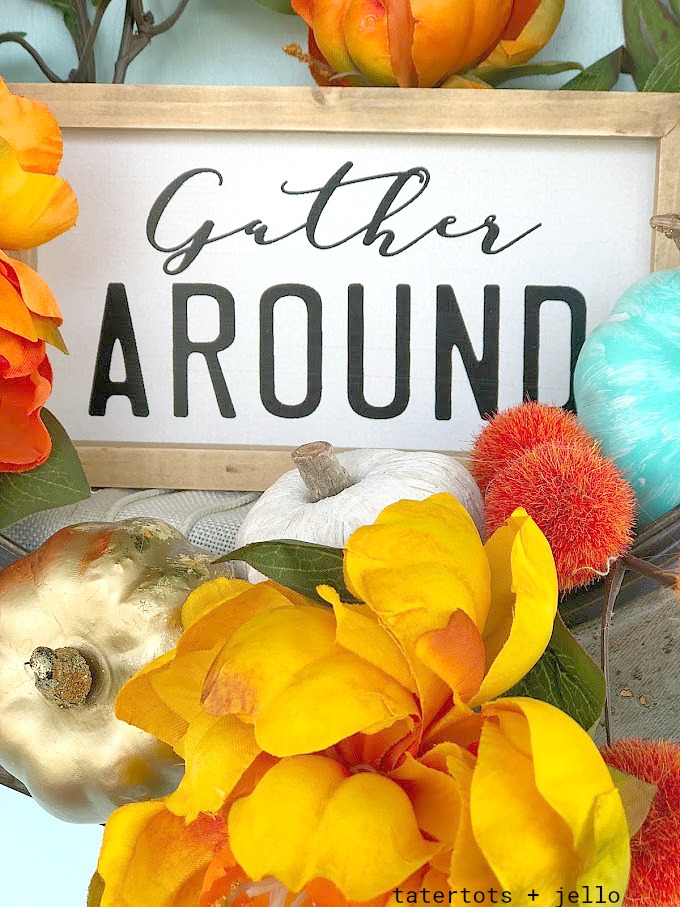 Where can you get the wreath form? The wreath form is from Hobby Lobby. I am pretty sure you can order it online too!
Here's how to make the Farmhouse Gather Fall Wreath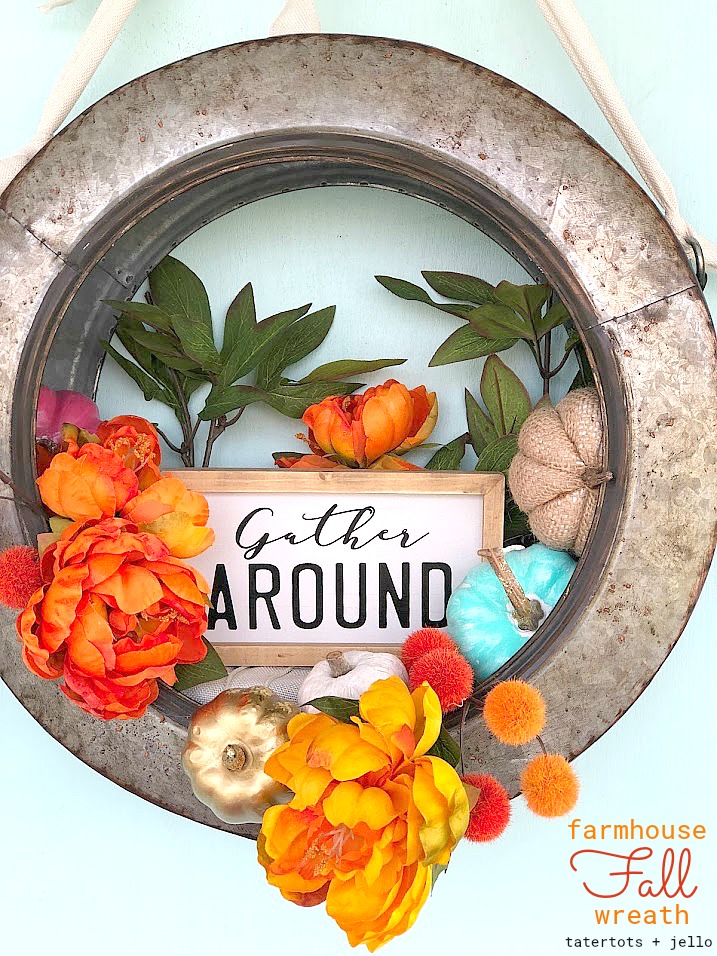 Supplies
Farmhouse wreath base (Hobby Lobby)
Flowers
Ribbon
Wood saying (this I also picked up at Hobby Lobby – if you use your coupon you can get it for under $3)
Foam brick
Faux pumpkins
Ribbon to wrap the brick
Glue gun and hot glue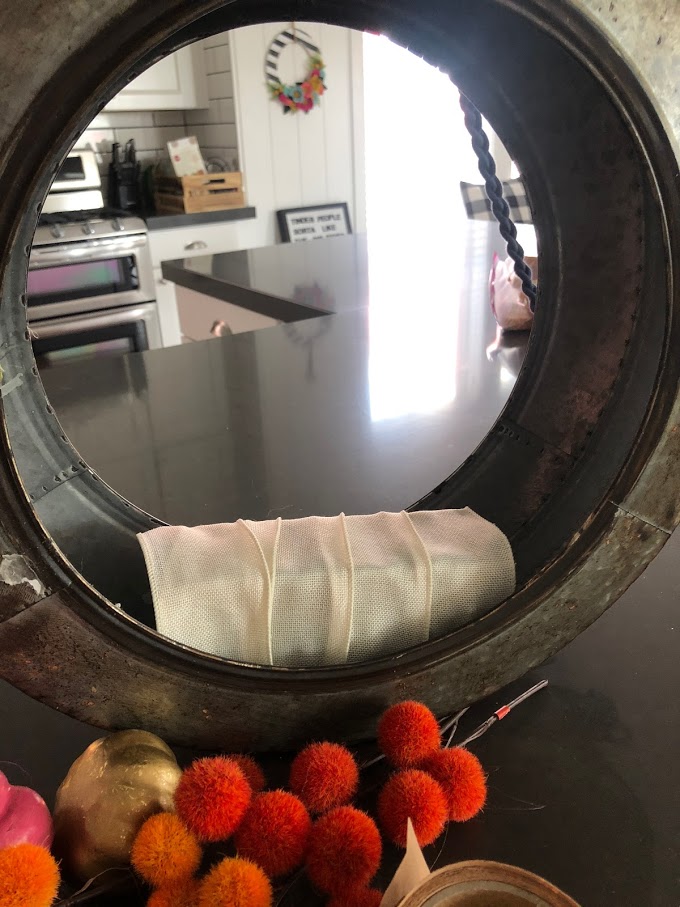 Wrap your foam brick with ribbon
Use hot glue to secure the ends.
Glue the brick to the middle inside of the wreath form
Hold the wreath up by the rope or ribbon and determine where the center is. Hot glue the brick there inside of the wreath form.
Place your saying
Eyeball where you want the saying to go. Hot glue it on top of the foam brick.
Place your flowers
Hot glue or poke the stems of the flowers into the foam brick.
Add ball flowers
Place the ball flowers where you want them and glue them in
Add ribbon to the top of the wreath
You can keep the rope that came with the wreath form or you can switch that out with different ropes and ribbons. That is what I did. I like to switch things out. For my fourth of july wreath I bought navy rope and for this wreath I used a find burlap ribbon to hold the wreath on the door.
Hang up your wreath
Enjoy your wreath!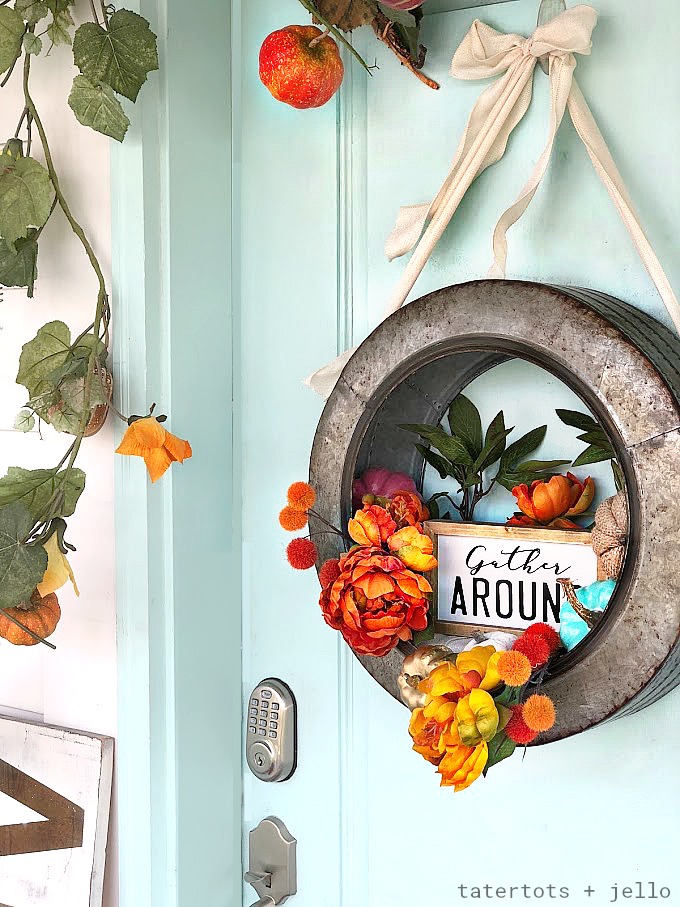 Here are a few other fall wreaths I have made in the past: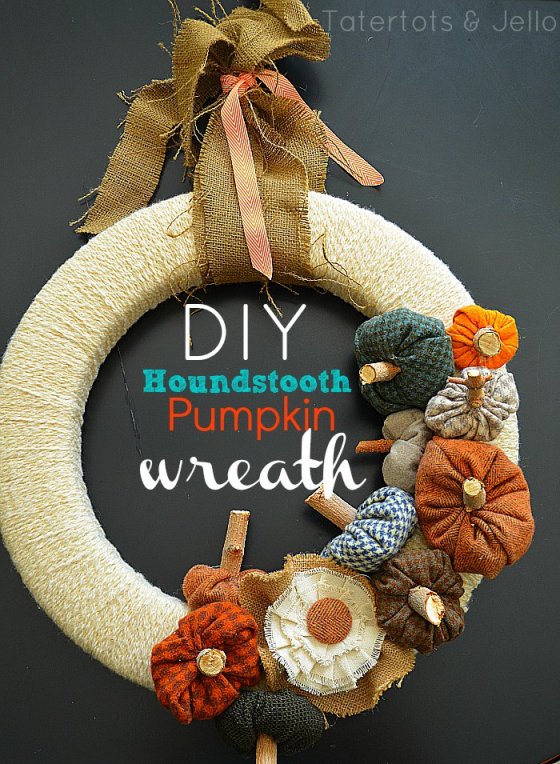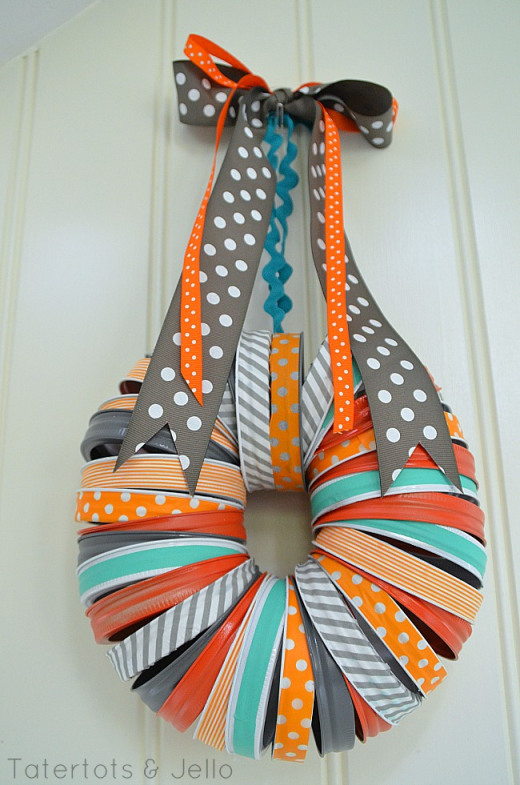 Washi Tape Fall Canning Jar Lids Wreath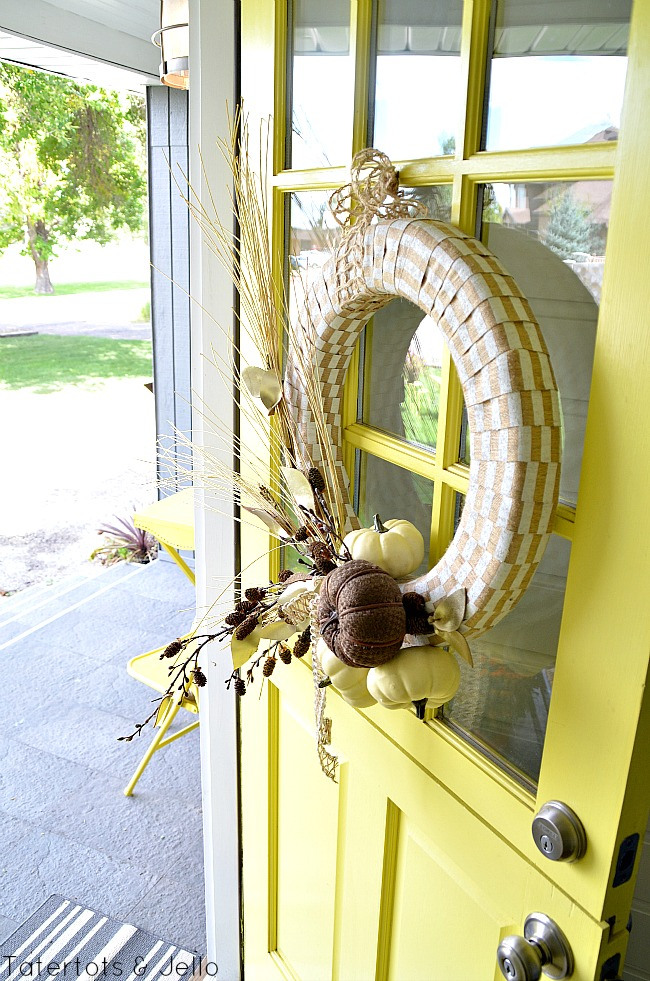 What projects are YOU working on for Fall?
Share them with us in the comments!!
Have a Creative Day!
xoxo