Halloween is my favorite!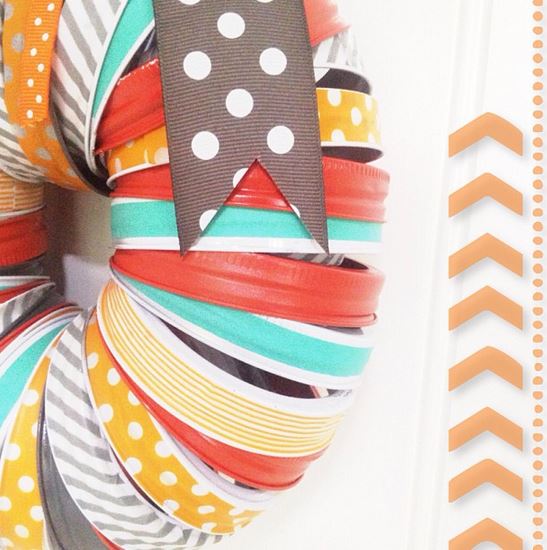 Here's a fun little idea. You know how mason jars are all the rage? Well save those lids and make a little wreath. My friend Donna from Funky Junk shared a rusted one and I thought it might be fun to take the concept and create a Halloween canning jar lid wreath with paint and washi tape.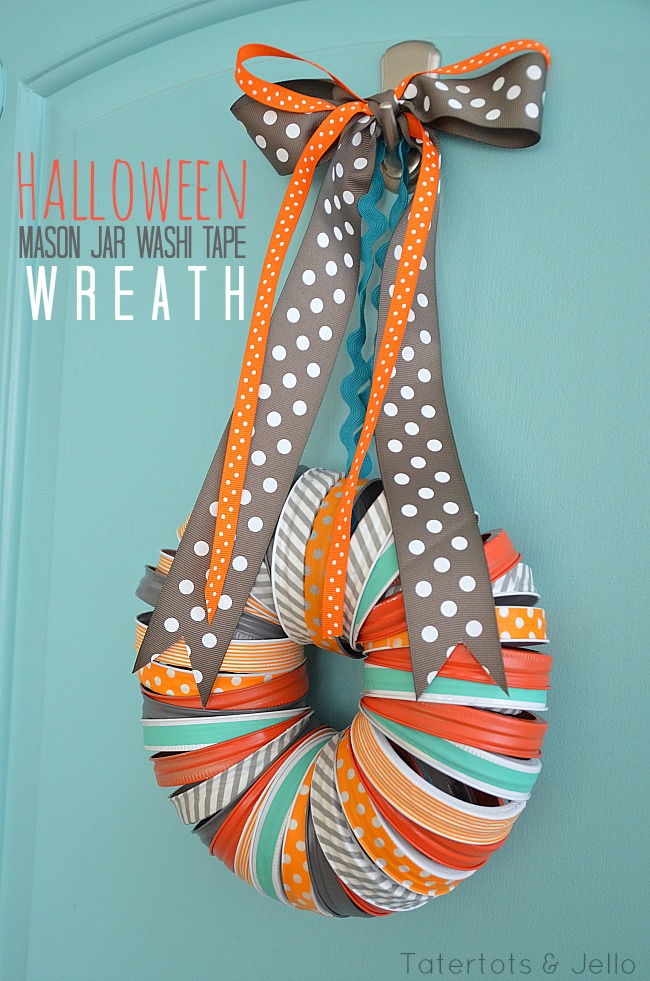 I just love the way it turned out!!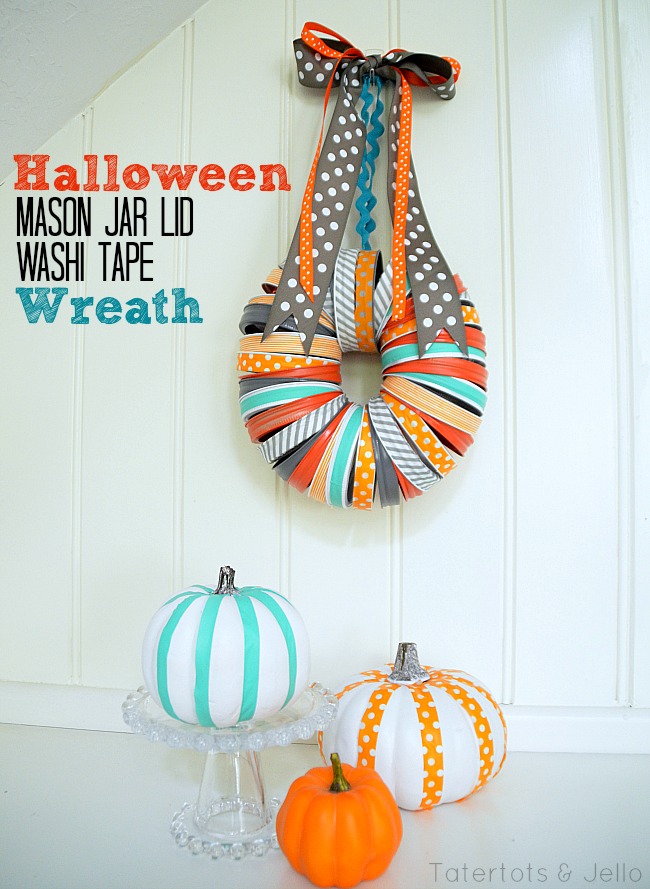 Here's how to make this colorful and easy wreath: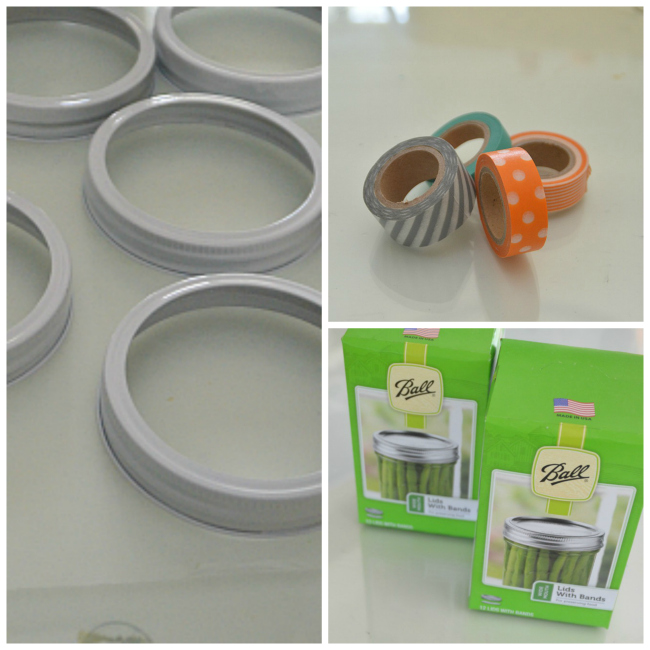 Supplies:
32 canning jar lids. You can collect the lids or you can buy the lids separately in packs from the grocery store. I bought mine at Walmart.
Another idea is to put a request on Freecycle.org – it's a site where evertything is free. I've gotten a lot of craft supplies for projects through that site.
Or raid your mom or grandma's mason jar supply LOL!!
Paint – I used three different colors — coral, white and grey. I spray painted my mason jar rings.
Washi Tape – I used 4 different colors and patterns. (I found them at Michaels in 2-packs)
Ribbon – to tie the lids together and also for a bow.
Directions:
Divide up the canning jar lids into three different piles.
Paint each pile of lids a different color. I painted 16 white, 8 coral and 8 grey. Let them dry overnight.
Wrap washi tape around some of the lids. I only added washi tape to the white lids. If your washi tape has a hard time sticking at the ends, you can add a dab of hot glue to the seam.
String up the rings on a piece of ribbon.
Once the rings are on the ribbon, cinch it tight, creating a wreath shape.
Tie the ends of the ribbon at the top and attach a decorative ribbon to the top of the main ribbon. I used a glue gun to attach the ribbon at the top.
I also added some washi tape to some faux pumpkins. I just spray painted the pumpkins white and added lines of washi tape to the pumpkins. Super easy!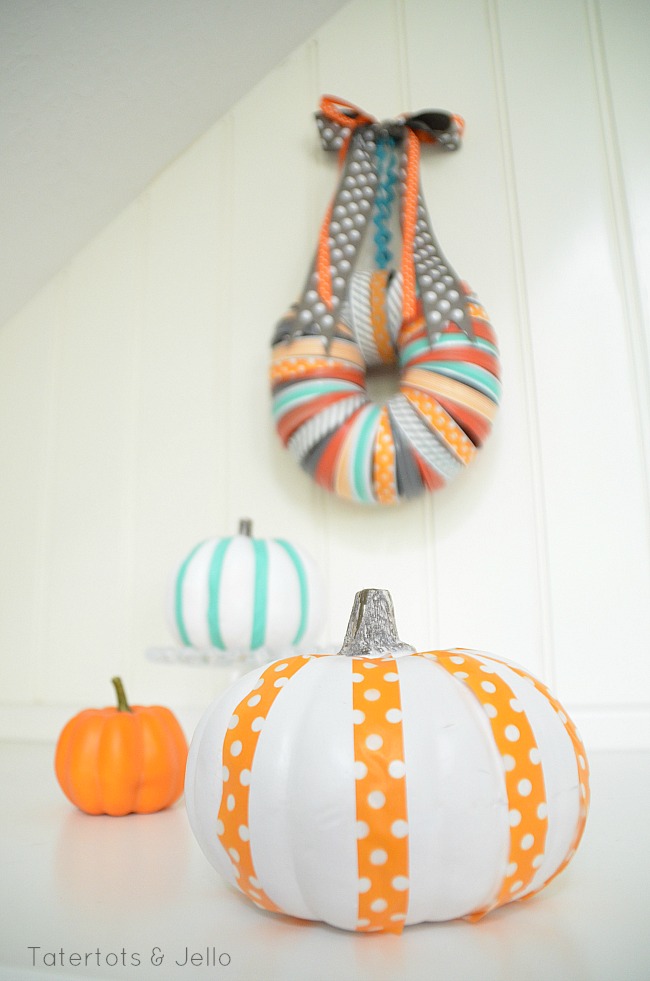 This is not a big wreath, but it's a wreath that adds an OOMPH of Halloween personality!!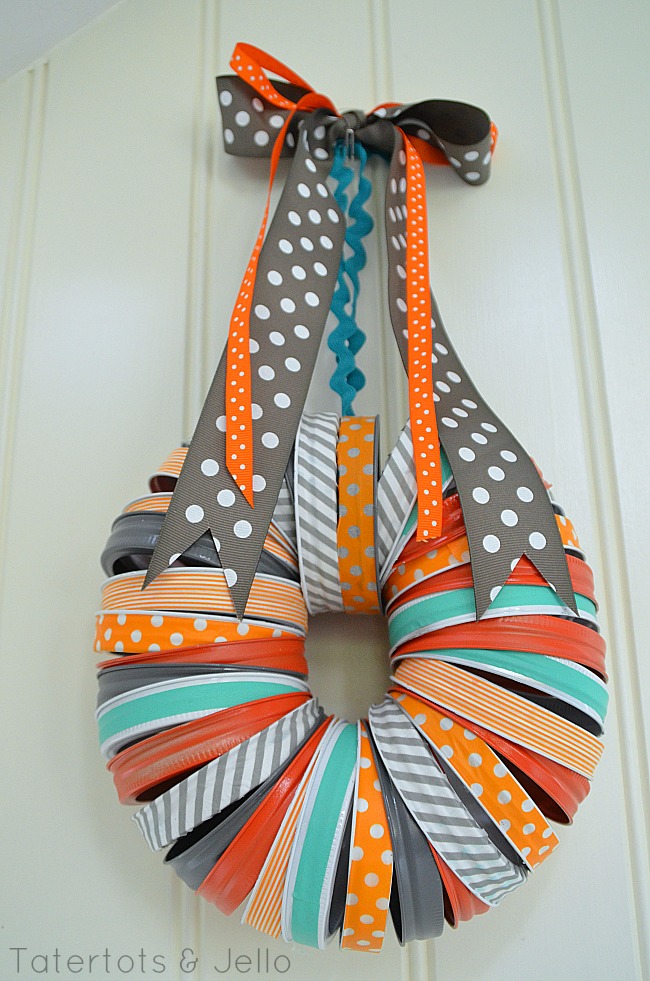 What are YOU making for Halloween??
Let me know in the comments!!
xoxo