If you've been following my blog for long you will know that I love making wreaths! It's such an easy way to decorate for different seasons or holidays! And one of my VERY favorite seasons to decorate for is AUTUMN! You can make a fall pumpkin wreath in August and leave it up all the way through November – how easy is that???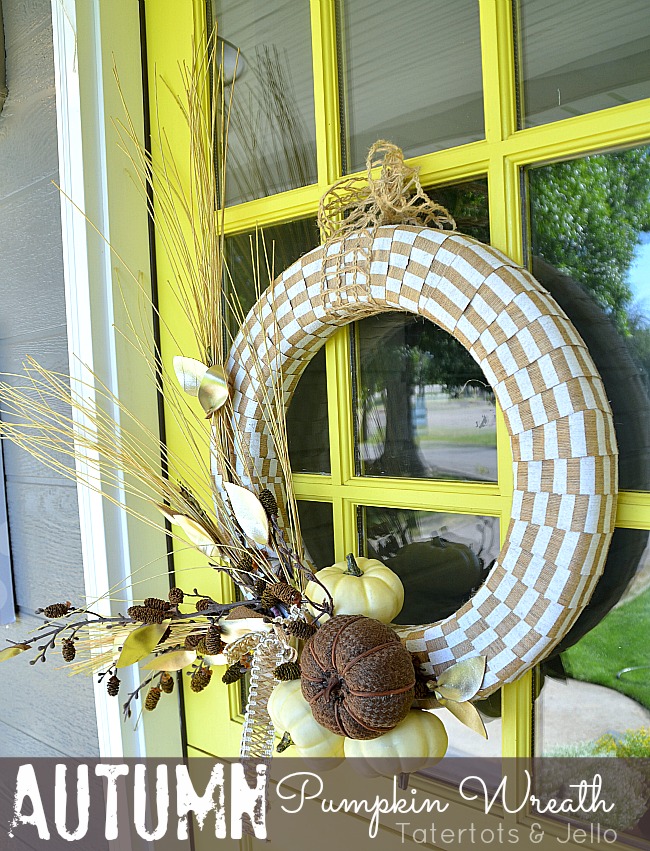 ---
Autumn Pumpkin Wreath
---
Here's a wreath that I created — it's super neutral and I think it's so easy for Fall! I used pumpkins, little pine cone boughs and gold leather fabric that I cut up into leave shapes. I just love how pretty it looked on the door of the #1905Cottage!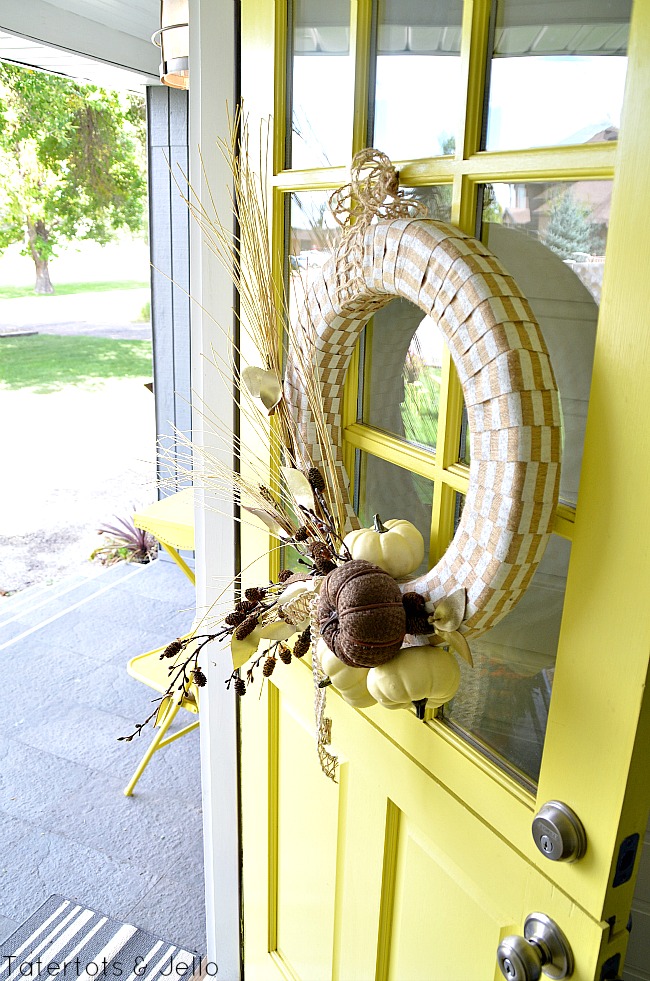 Here's how I made this simple wreath: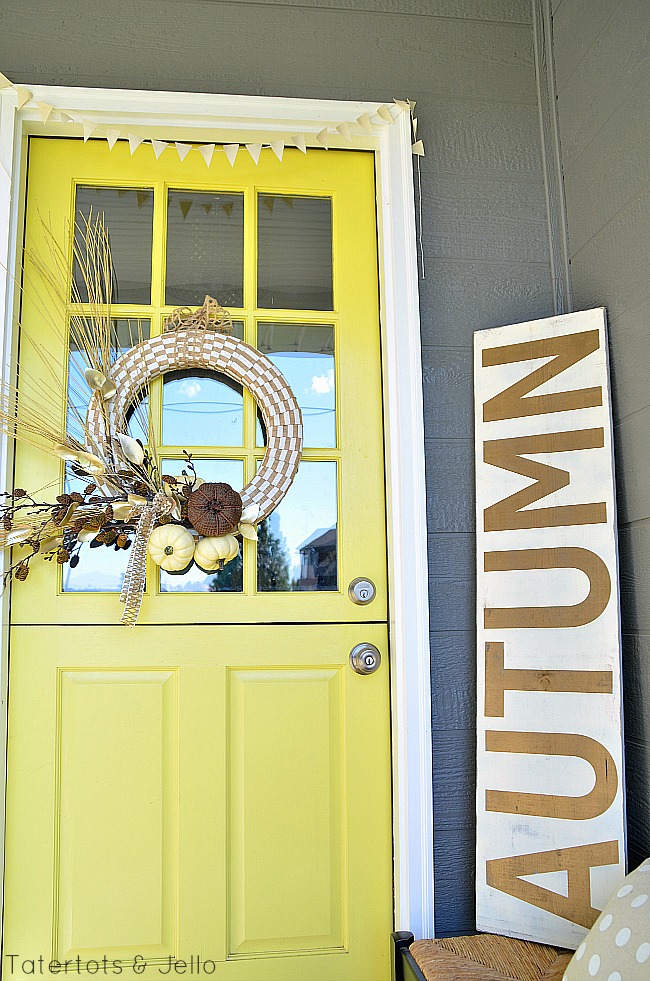 ---
Autumn Pumpkin Wreath
---
I found some neutral ribbon and wrapped it around a wreath form.
Then I layered on the pumpkins, natural wheat elements and pine cone boughs.
Then I hot glued some gold leather leaves onto the wreath.
Then I tied a little bow to the side of the pumpkins.
And the last thing I did was I took some natural ribbon and hung the wreath onto the door with that ribbon.
Such an easy way to make a statement!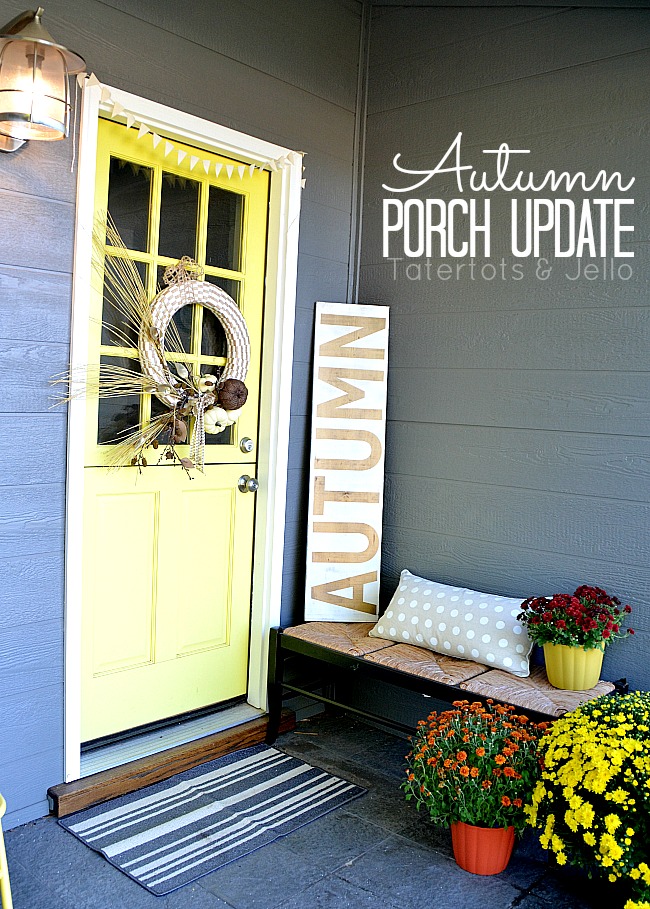 Bring on FALL!!
And in case you want to make the Autumn Sign – here's that tutorial.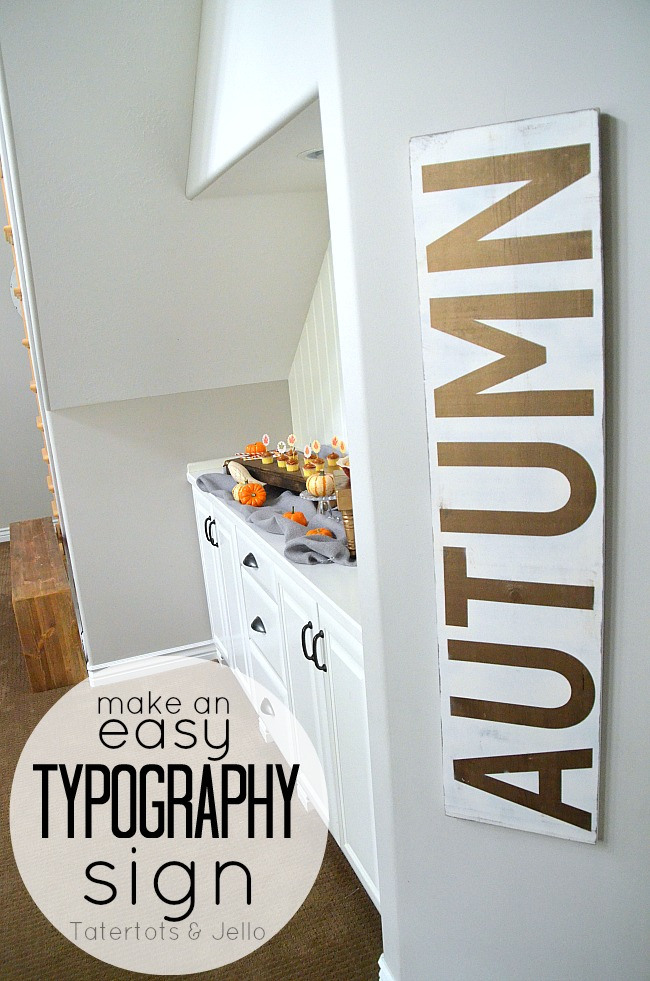 And here are a couple other Fall front porches I've created to inspire you!!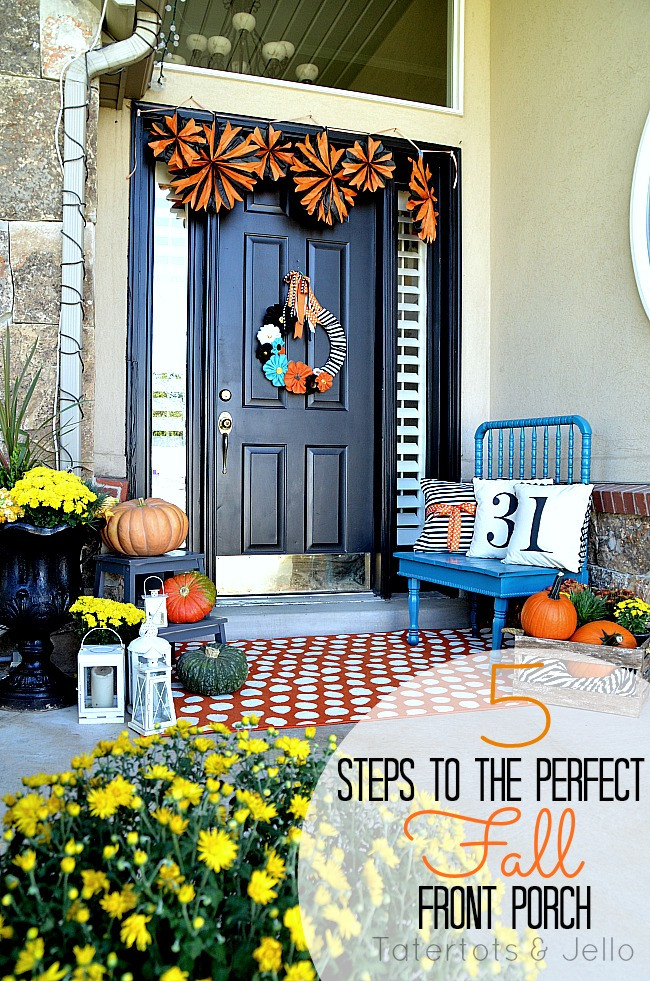 5 Steps to a Perfect Fall Front Porch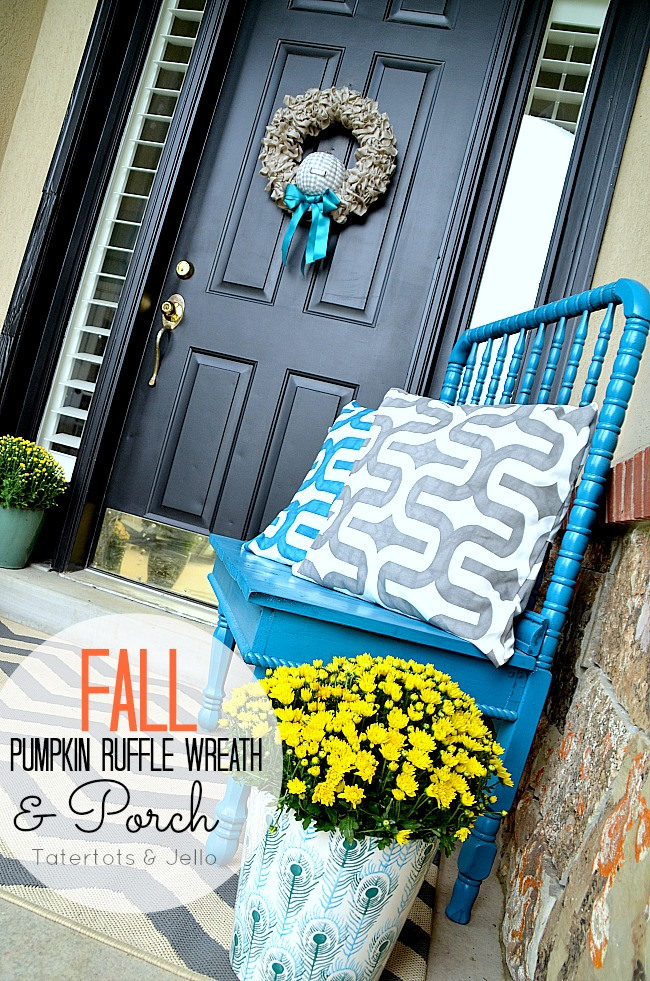 Fall Pumpkin Ruffle Wreath and Porch
Have a Beautiful Day!!
xoxo