14 Delightful Thanksgiving Desserts! Thanksgiving Desserts! Dessert is just as important as the turkey or the stuffing. Try these delightful desserts!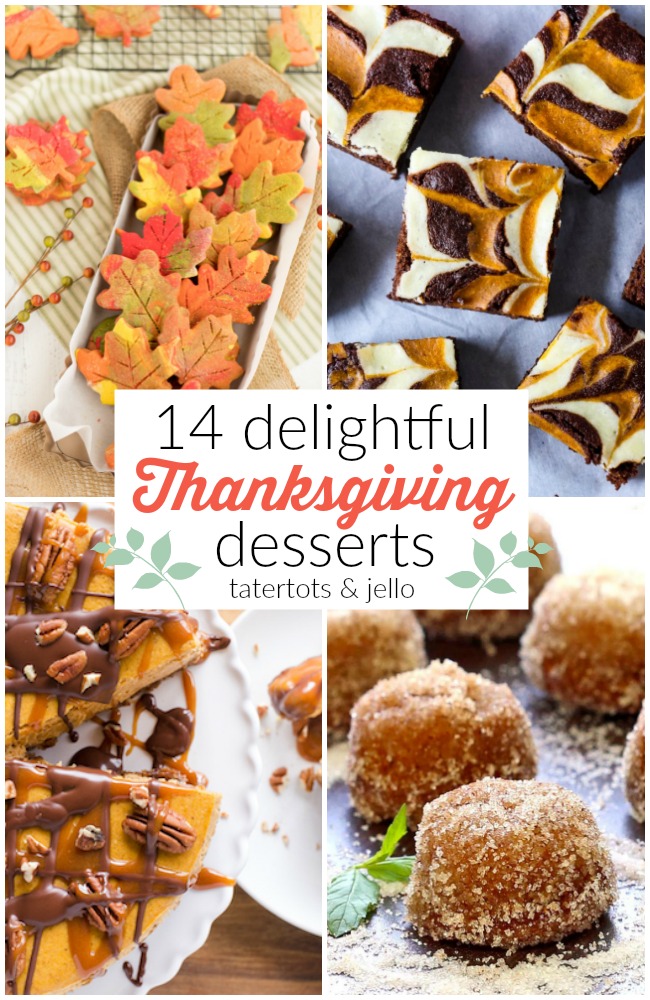 14 Delightful Thanksgiving Desserts
Thanksgiving is a time to gather with loved ones, express gratitude, and indulge in a feast that satisfies both the heart and the stomach. While the turkey may take center stage, no Thanksgiving celebration is complete without a delectable array of desserts to sweeten the occasion. In this dessert-lover's guide, we've curated 14 Thanksgiving treats that will elevate your holiday spread to new heights. Get ready to embark on a culinary journey of flavors, textures, and irresistible sweetness!
***
Kick off your Thanksgiving dessert extravaganza with these charming Fall Leaf Cut Out Cookies. Not only are they visually stunning, but they also capture the essence of autumn in every bite. The buttery and perfectly spiced cookie base is adorned with vibrant, intricately shaped leaves, making them a delightful addition to your holiday table.
No Thanksgiving dessert lineup is complete without the classic Pumpkin Roll. This moist and tender pumpkin cake, rolled around a luscious cream cheese filling, is a crowd-pleaser that never goes out of style. It's a slice of autumnal heaven that will have your guests coming back for seconds.
Indulge your senses with the decadence of Turtle Pumpkin Cheesecake. This show-stopping dessert combines the rich creaminess of pumpkin cheesecake with the irresistible flavors of caramel, chocolate, and pecans. Each bite is a symphony of textures and tastes that will leave your guests in awe.
Combine two beloved desserts into one irresistible treat with Pecan Pie Brownies. The fudgy brownie base provides the perfect canvas for a gooey, caramelized pecan pie topping. These bite-sized delights are a heavenly fusion of chocolatey goodness and nutty sweetness.
Bring the comforting flavors of apple crisp to your Thanksgiving dessert spread with these Apple Crisp Shortbread Bars. The buttery shortbread crust is topped with a layer of spiced apples and a crumbly streusel topping, creating a symphony of textures and flavors in every bite.
Take your Thanksgiving desserts to the next level with The Best Cinnamon Cream Cheese Frosting. This velvety and spiced frosting is the perfect accompaniment to a variety of treats, from cupcakes to cookies. It's a versatile addition that will add a delightful warmth to your holiday sweets.
For a quick and delightful treat, whip up these 30 Minute Cinnamon Sugar Knots. Soft, pillowy knots of dough are generously coated in cinnamon sugar, creating a heavenly bite-sized dessert that's perfect for sharing. They're so easy to make, you'll want to enjoy them all year round.
Combine the beloved flavors of pumpkin and chocolate in these Pumpkin Chocolate Chip Bars. The moist pumpkin base studded with chocolate chips creates a harmonious blend of autumnal spices and sweet indulgence. It's a crowd-pleaser that will have everyone reaching for seconds.
Give a classic Italian dessert a Thanksgiving twist with Pumpkin Tiramisu. Layers of pumpkin-infused mascarpone cream and coffee-soaked ladyfingers create a dessert that's rich, creamy, and bursting with fall flavors. It's a sophisticated treat that will impress even the most discerning palates.
When you're short on time but still crave a taste of pumpkin pie, turn to these No Bake Thanksgiving Bite-Sized Pumpkin Pie Truffles. These little bites pack all the flavors of a traditional pumpkin pie into a convenient and poppable form. They're a delightful addition to your dessert table with minimal effort.
Put a creative spin on a classic with these Easy Apple Pie Egg Rolls. The crisp and flaky exterior gives way to a warm and spiced apple filling, creating a handheld dessert that's both fun and delicious. Serve them with a scoop of vanilla ice cream for an extra indulgent experience.
Elevate your Thanksgiving dessert game with the indulgent Nutella Cheesecake. A velvety Nutella-infused filling is swirled with rich chocolate and nestled in a decadent chocolate crumb crust. It's a chocolate lover's dream come true.
For a delightful bite-sized treat that captures the essence of fall, try these Baked Pumpkin Donut Holes. These little gems are infused with pumpkin spice goodness and coated in a cinnamon sugar coating, making them a perfect addition to your Thanksgiving dessert spread.
End your Thanksgiving feast on a sweet note with Pumpkin Cheesecake Brownies. The fudgy brownie base is swirled with a luscious pumpkin cheesecake filling, creating a dessert that marries the best of both worlds. It's a decadent and satisfying conclusion to your holiday celebration.
***
Here are more Thanksgiving recipes!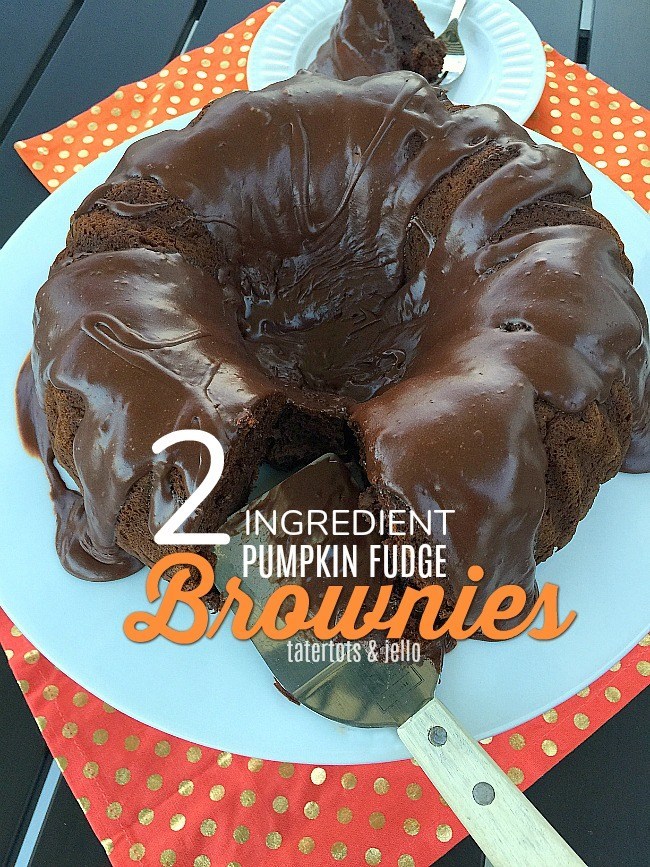 ***
What are some of your favorite Thanksgiving sweets?
Share them with us!
xoxo