Create a special wreath with a wire word to bring the spirit of Thanksgiving into YOUR home!
Happy November! I can't believe we are getting into the holidays now. For the past five years I've had a completely decorated tree up by November 1st. This year I am not doing that. I am in such a happy place in my life that I really want to stop and enjoy Thanksgiving this year and be thankful for all of the wonderful things in my life.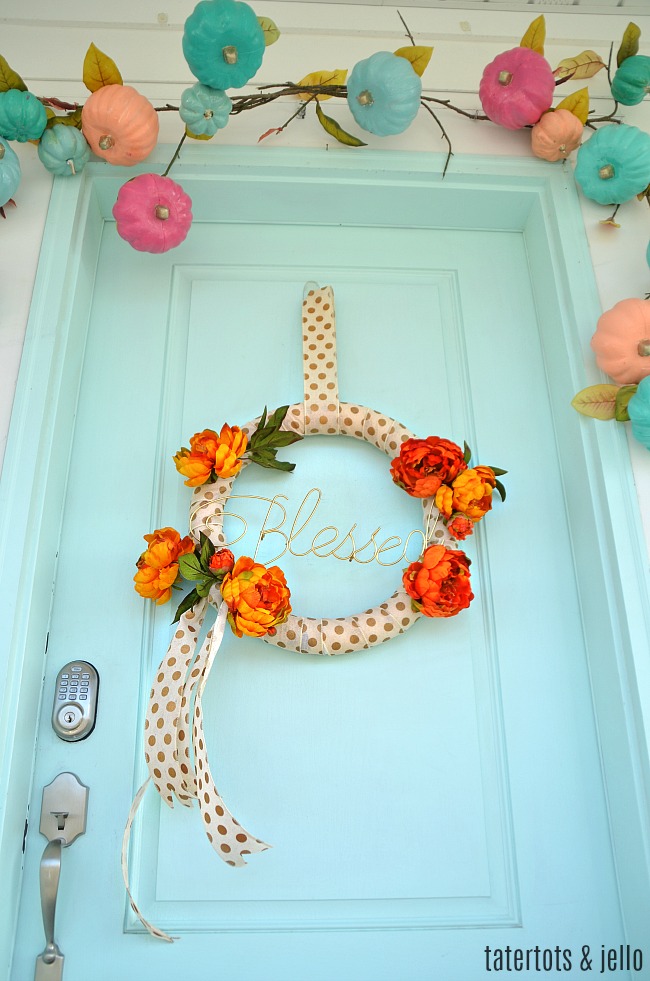 Thanksgiving Wire Word BLESSED Wreath
I thought the firs thing I would do was make a Thanksgiving wreath for our door. This is an easy wreath. I had a BLESSED plaque and I was going to hang the plaque directly on the wreath but it ended up being really thick and it made getting in the door tricky. So I took the wire BLESSED word off the plaque and put it on the wreath. While I was doing that I thought it really wouldn't be hard to make my own word out of wire. Craft stores have thick gauge wire that comes in gold. All you would have to do is buy the wire and I don't know if you know this but the wider wire gets at the craft store, the easier it is to bend and manipulate. So it wouldn't be hard to buy the wire and shape it into whatever word you want! How fun is that?? You could say — welcome, hello, even your last name and hang it on a wreath!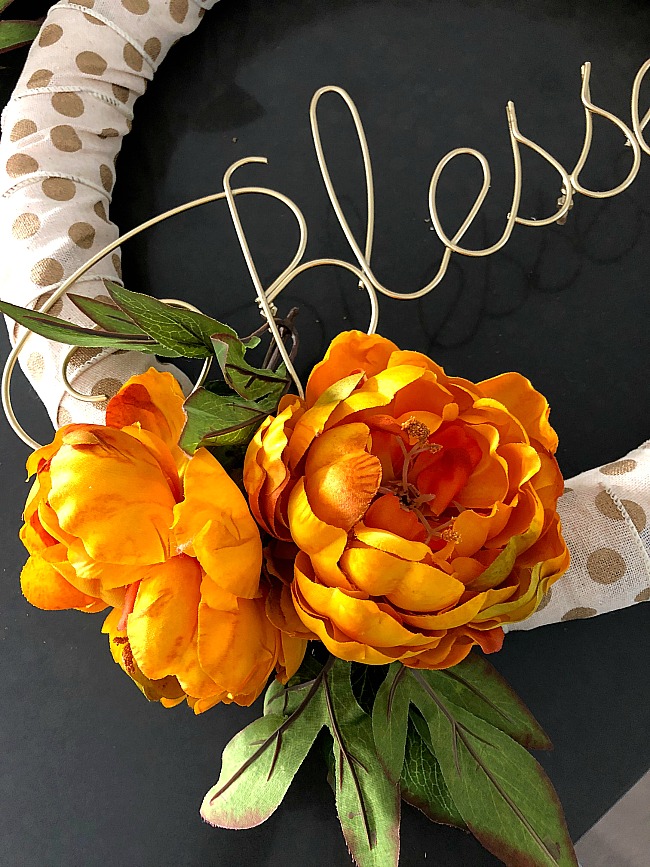 Here's how to make this easy Thanksgiving Wire Word BLESSED Wreath:
Supplies:
Wreath Form
Ribbon (I used two rolls of 9-yard ribbon)
Hot Glue + Gun
Flowers
Wire Word or wire from the craft store to make a word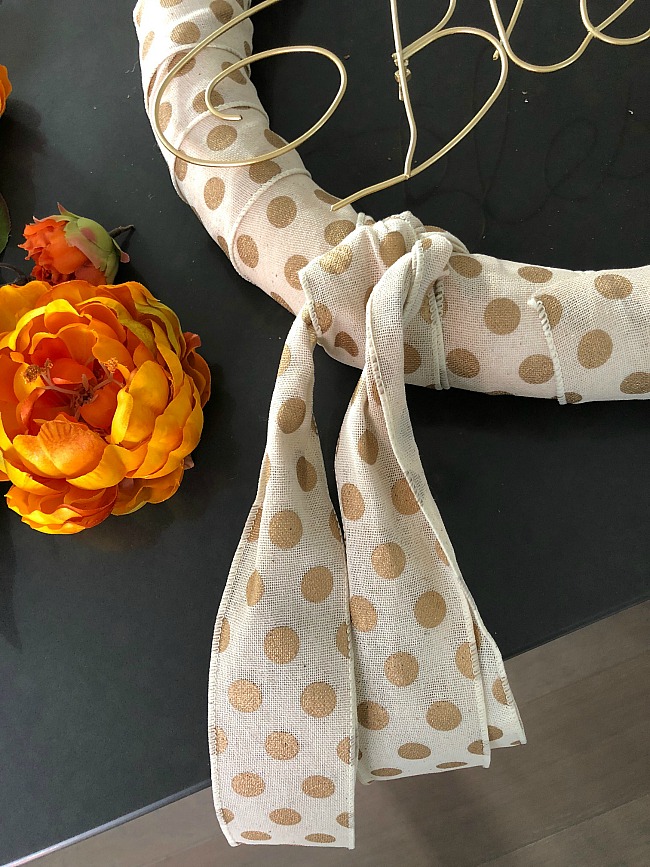 Directions:
Wrap your wreath form with ribbon. Hot glue the edges down.
Make your wire word. Take thick gauge wire and create a word.
Hot glue the wire word onto your covered wreath.
I tied two lengths of matching ribbon on one side of my word.
Hot glue flowers around the word on your wreath.
Loop a length of ribbon around the top of your wreath and hot glue the ends to hang the wreath from your hook.
Enjoy and welcome people to your home this Thanksgiving!!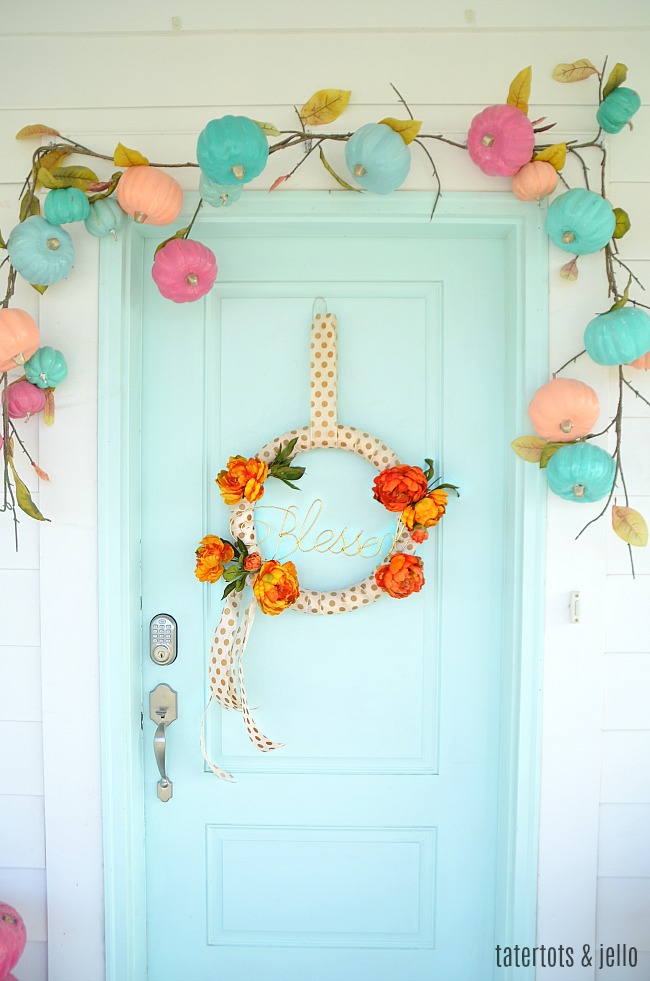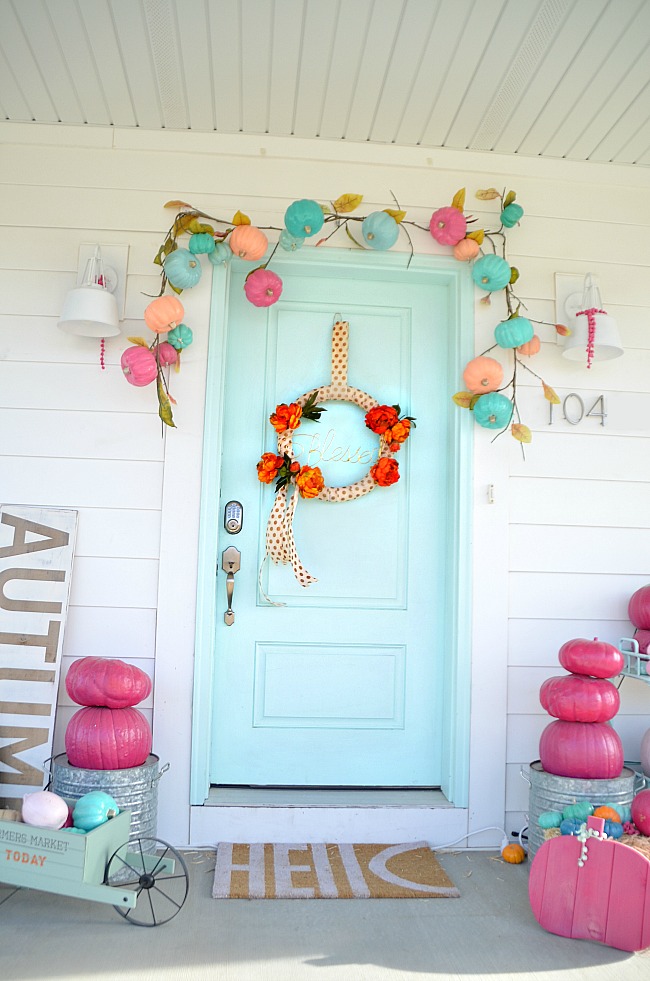 Here are a few other ways to bring the spirit of Thanksgiving into YOUR home this year!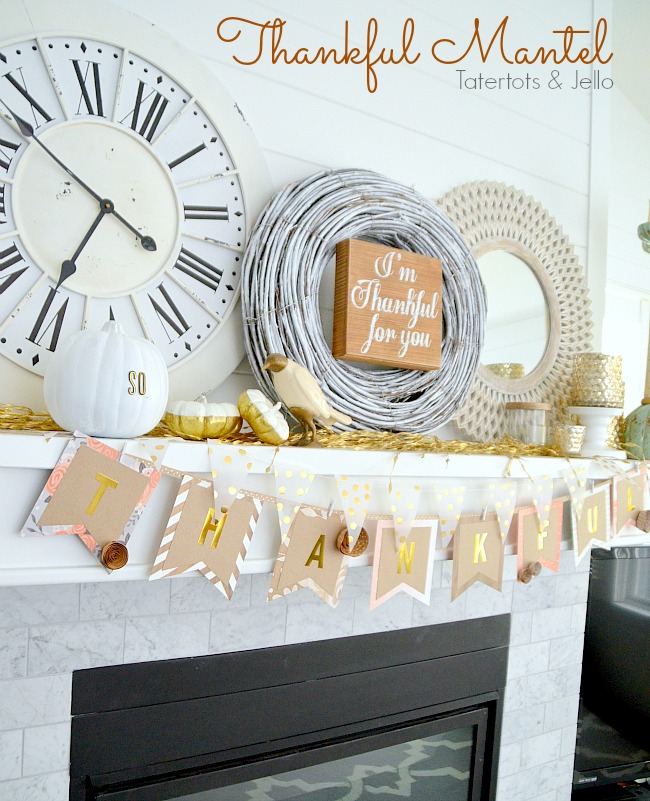 Create a Paper Thankful Garland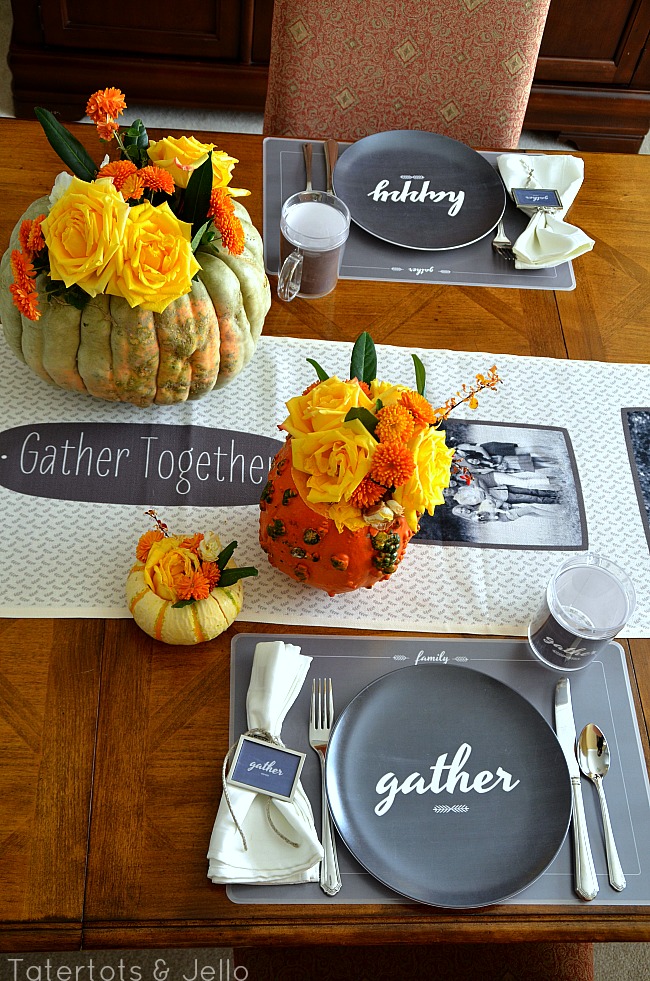 Thanksgiving Printables you can create custom Thanksgiving Tablesettings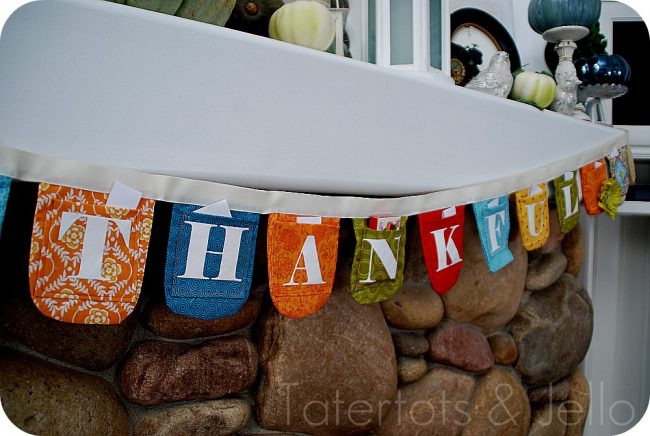 Make a Thankful Activity Banner

Have a BLESSED day!
xoxo