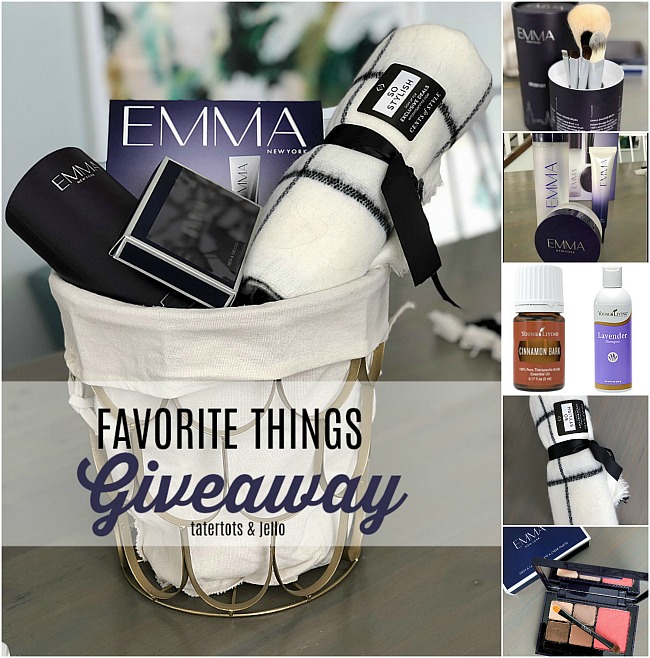 This giveaway = $200+ Value!!
It's one of my very FAVORITE days of the year — the FAVORITE THINGS giveaway!!
I can't remember how many years I've been taking part in this giveaway. It's fun to enter but it's also so great to go around to the different giveaways and see what everyone's favorite things are. I have found some of my new favorite things through other bloggers recommendations — ideas for holiday shopping you can use these posts as a gift guide! Scroll below to see the prizes, and hop to each site to enter their giveaway for a chance to win!
I've teamed up with 29 creative bloggers and we are all sharing some of our favorite things right now, and each of us will select a lucky winner! What you need to do is make sure you HOP to each of our sites to enter to win the giveaway on each site. Yes, that's 30 in all, but you've got a week to do it…plenty of time! While you are there, we challenge you to click around to see what they have to share, you may just love them as much as we do!
Favorite Things Giveaway + Holiday Gift Guide Ideas
Now, here is the HOP! Click on the links below to enter each of the prizes. Somedays within the first few hours, the direct link can get broken, if that happens, click on the home page of that site to find the post or go back shortly. Giveaway ends Thursday, November 9th at midnight, so make sure you enter each of the 30 prizes.
1: Fun-Squared
2: Capturing Joy with Kristen Duke
7: Lil Luna
10: C.R.A.F.T.
11: Cupcake Diaries
15: Honeybear Lane
16: Landeelu
17: Becky Higgins
18: Lolly Jane
19: Giggles Galore
21: Girl Loves Glam
24: The Pinning Mama
25: The Idea Room
29: Eighteen25
30: Somewhat Simple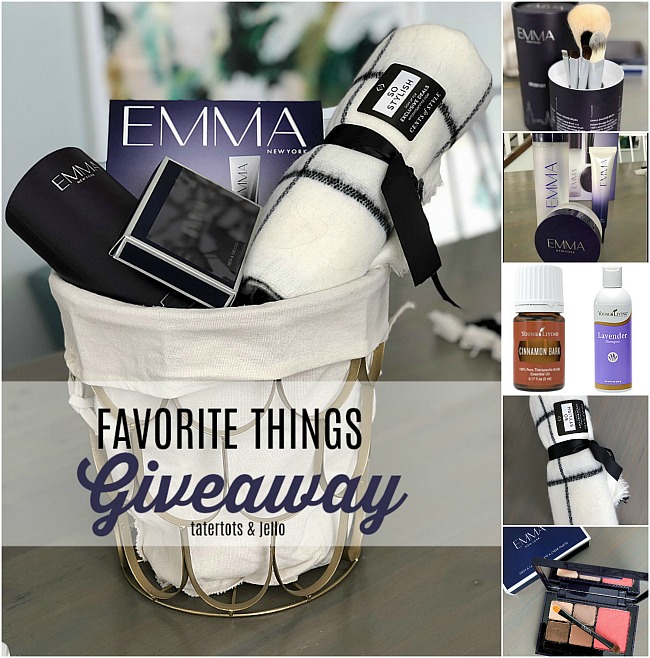 Now, time to enter MY giveaway!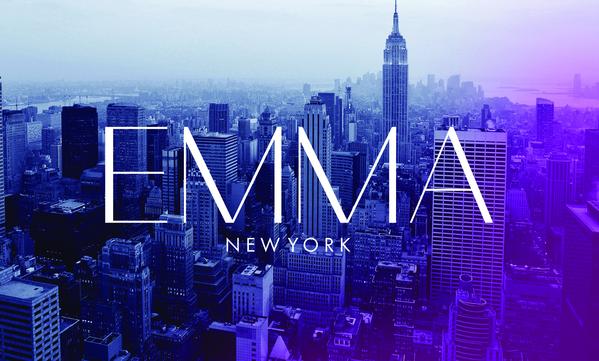 I'm excited to share my favorite things with YOU! I just discovered my NEW favorite makeup line recently and it is AMAZING!! Emma Makeup is super exciting new acquisition of my friend Courtney's through her company Cents of Style. The thing I love about Cents of Style is the fact that their clothes are so on-trend and SO affordable. I also love that Cents of Style does SO much good in the world.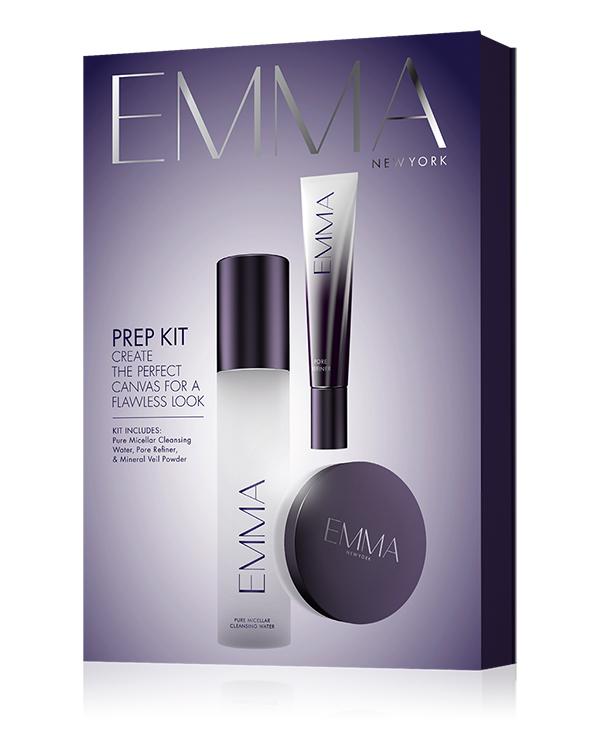 When I was invited to a makeup night at Cents of Style I was excited to go but I was BLOWN away by the quality of the makeup. Emma makeup is MAC quality at such an affordable price. After playing with the makeup I have a few favorite items and I am sharing them in my Favorite Things Gift Basket!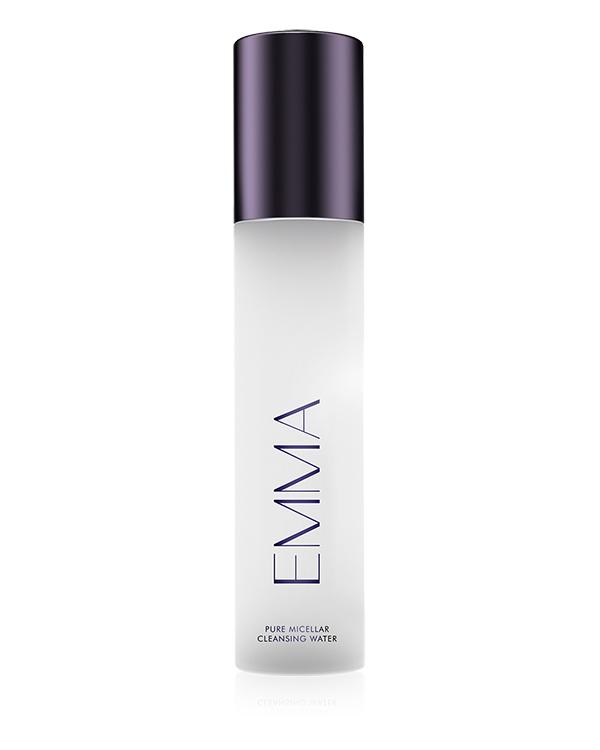 I have always struggled to find a cleanser that works but doesn't dry out my skin. Emma Micellar Cleansing Water makes my skin so clean but also so soft! I cleaned my face with a cleansing wipe before I tried the Micellar water and I couldn't believe how much more dirt and makeup came off when I used the cleansing water. It was amazing.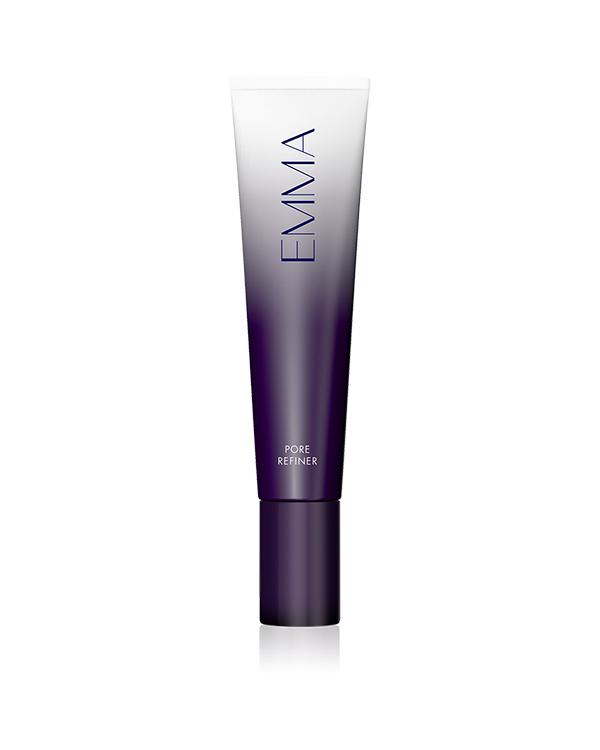 Probably my FAVORITE item in the Emma line is the Pore Refiner Primer. Here's a secret about me – I am addicted to face creams and primers. You should see my reward points at Sephora. I am always looking for the perfect primer. I have probably tried them all. So I wasn't getting my hopes up when I tried the Emma Primer. The first thing I noticed was that it has an amazing consistency and goes on my face so much better than other primers. The main thing I love about the primer is how it hides my pores. And it has a slight color so for me it's perfect to wear when I don't want to wear foundation. These are the reasons I LOVE this primer (for reals):
The smooth consistency goes on so easily
It has a light color so you can wear it under foundation and also instead of foundation
It hides my pores!
It has a slight shimmer and makes you look like you GLOW!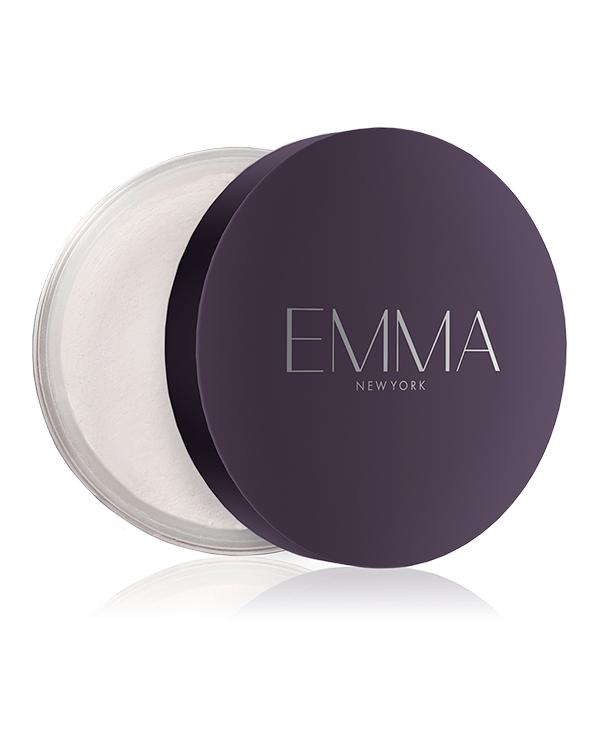 The next thing I am giving away is the Emma Mineral Veil Powder. This powder is the perfect finishing touch. It's light-reflecting, translucent and it softens my lines. I am getting older and I've realized that the quality of makeup is important as we age. I don't want products that will sink into my lines and make me look older LOL! Another thing that I love about the entire line is that it is made with the highest-level of ingredients, they are also paraben-free, soy-free and animal-cruelty free.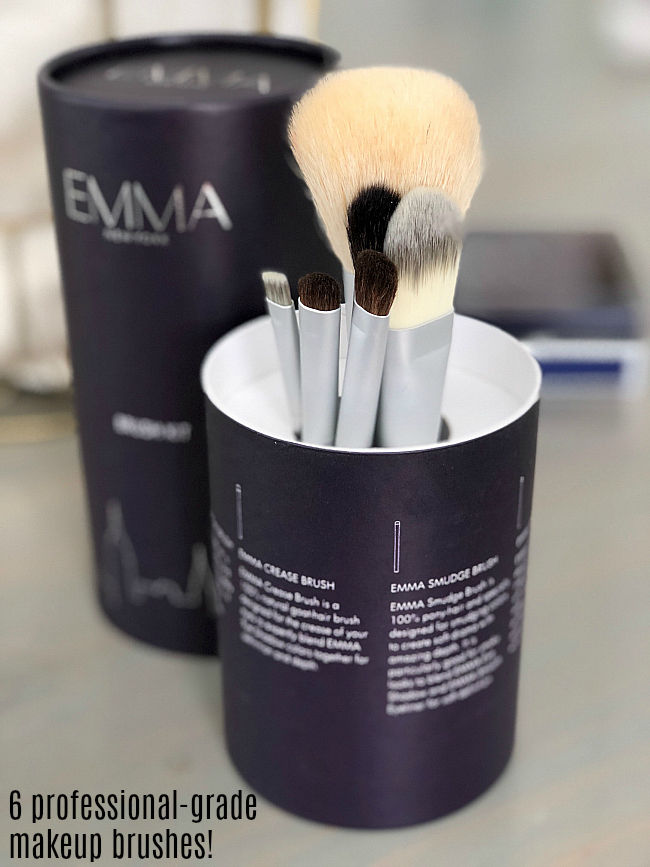 And brushes!!!! The softest, prettiest brushes! 6 beautiful, professional-quality brushes.
POWDER BRUSH: MADE OF 100% WHITE UNBLEACHED GOAT HAIR FOR EVEN APPLICATION.
FOUNDATION BRUSH: MADE OF SYNTHETIC FIBERS WHICH ARE LESS ABSORBENT THAN NATURAL HAIR FOR SMOOTH AND EVEN APPLICATION.
EYE SHADOW BRUSH: MADE WITH A COMBINATION OF NATURAL PONY HAIR AND SYNTHETIC FIBERS TO INCREASE DURABILITY AND PRECISION.
CREASE BRUSH: MADE OF 100% NATURAL GOAT HAIR.
SMUDGE BRUSH: MADE OF NATURAL PONY HAIR FOR STRENGTH AND DURABILITY.ANGLED LINER BRUSH: MADE OF SYNTHETIC FIBER.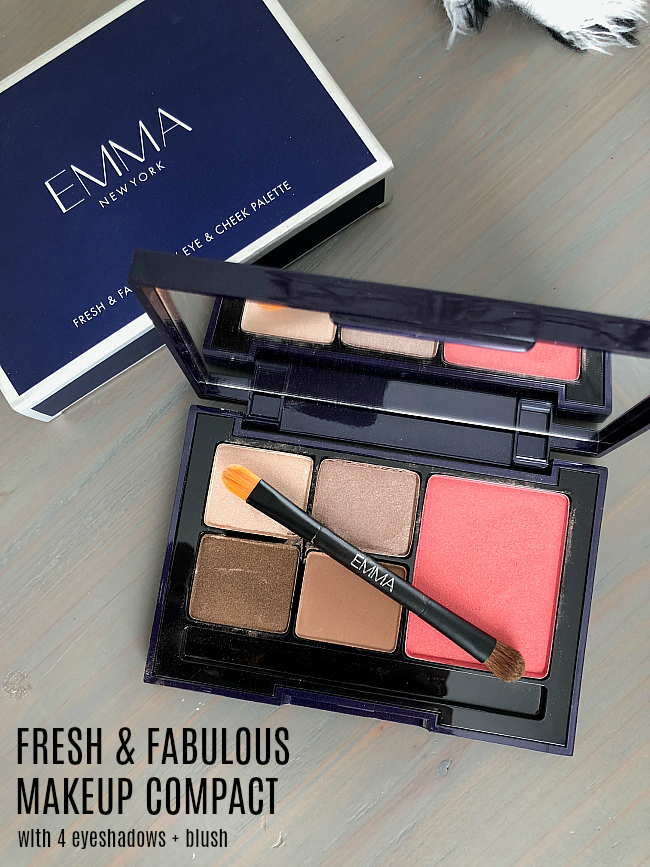 This is my favorite Emma color palette – Emma Fresh & Fabulous Compact. I love the neutral colors. The eye colors are very complimentary and the blush is pretty. At the makeup night I saw these colors put on a few different people with different coloring and it looked gorgeous on everyone! You get four different eyeshadows and 1 blush. The case is really convenient- perfect to keep in your purse.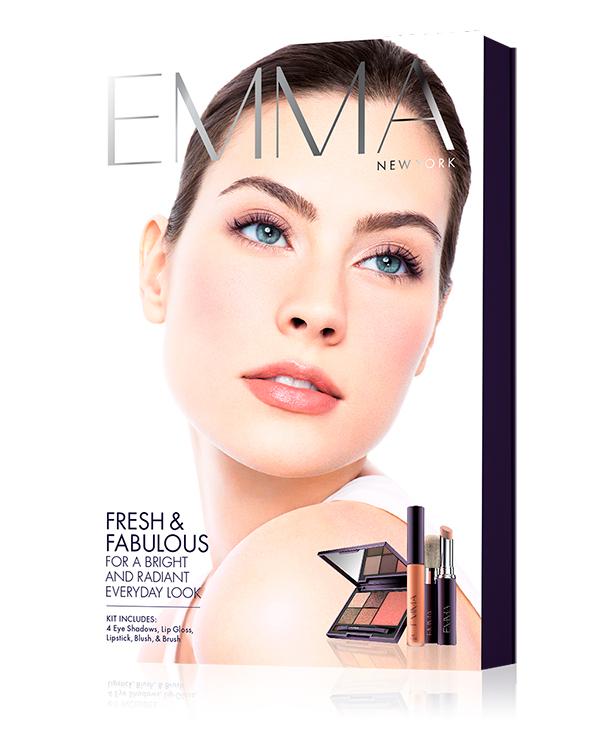 Cents of Style also sells this compact in a kit with lipstick, lip gloss and a cheek brush for only $10 more. Like I said, the makeup is SUCH a good price. It's amazing.
I'm also giving away a beautiful scarf!! Cents of Style has the most gorgeous scarves. I am giving away this beautiful windowpane scarf. But if you win and you want a different one, I will order a different one from Cents of Style and send it to you and keep this one. I love it!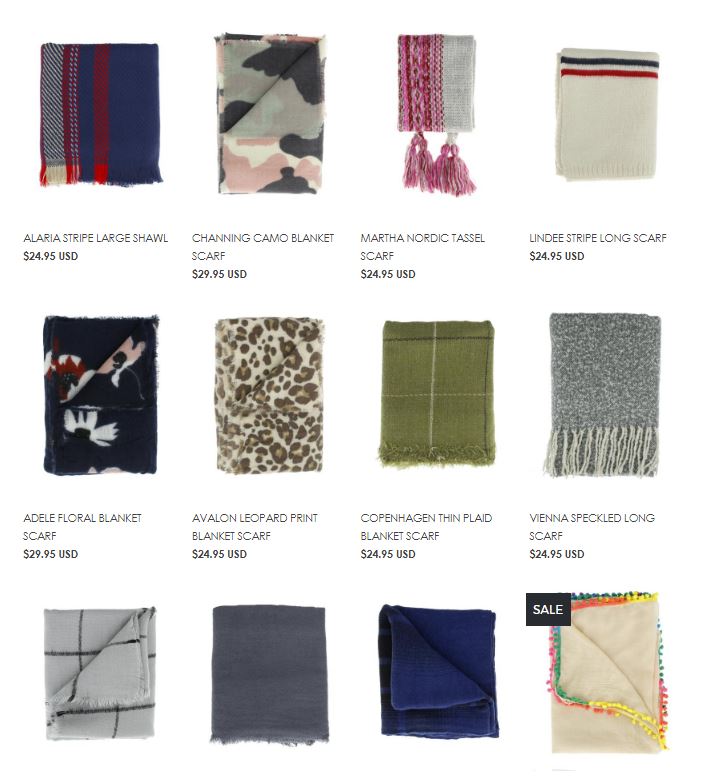 Two other favorite things. One is this lavender shampoo from Young Living. It has a tingling feeling and is so refreshing. My kids love it too!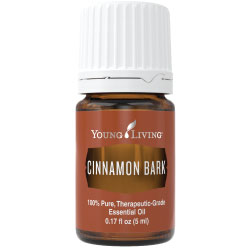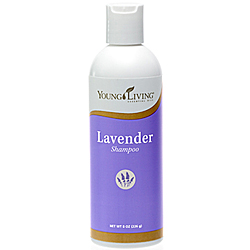 And this Cinnamon Bark Young Living Oil. It smells so good during the Fall. I love to put a few drops in my diffuser and it makes my whole house smell like Fall!
Here's how to enter:
Leave a comment with YOUR favorite thing!
If you want an extra entry, share this giveaway and leave another comment telling me how you shared.
For a THIRD entry – follow me on Instagram — tatertotsandjello
You can enter once a day until the giveaway ends on 11/9 at midnight MST.
Good Luck!
xoxo