Is it hot enough for ya? I guess we shouldn't complain…it is the middle of the summer:) Hot summer nights call for cool ice cream treats…even better when you can have them ready to go for little people who can't wait long for dessert:) These little caramel crunch ice cream bites can be "made" in advance….when you are ready to dish them out just pull everything out of the freezer and let them build their own little ice cream bites:)
The ingredients are simple…the style is over the top. These would be so great to take to your next cookout. Nice part about this dessert…no scooping….you get to enjoy the party..and the treat along with everyone else.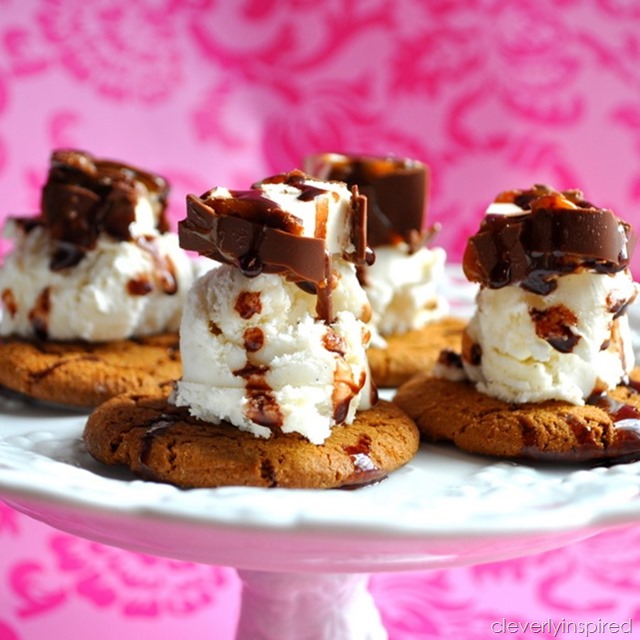 Feel free to use any cookie that you like…the gingersnap works well because it doesn't get soggy very easily. A mini scoop (like a cookie scoop) works great to get the ice cream on the cookie. Place in freezer while you cut up the ice cream bar. I used the Magnum caramel…oh. my. goodness. yum.

Drizzle with some chocolate syrup….just because you can. You're the mom…and you say so 😉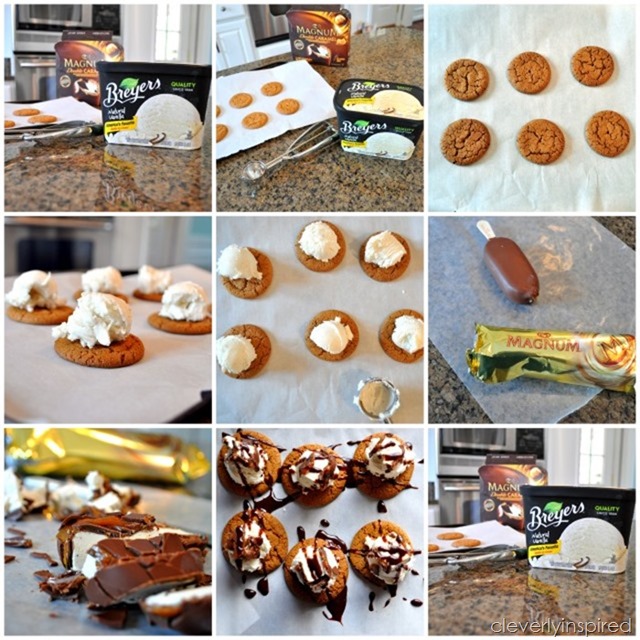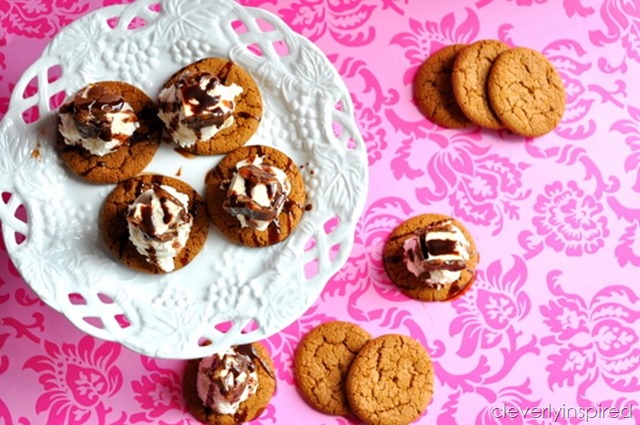 ******
Thanks Tracie! Those look amazing! Tracie always has amazing recipes to share. Here are a few more ideas of hers I think you'll love: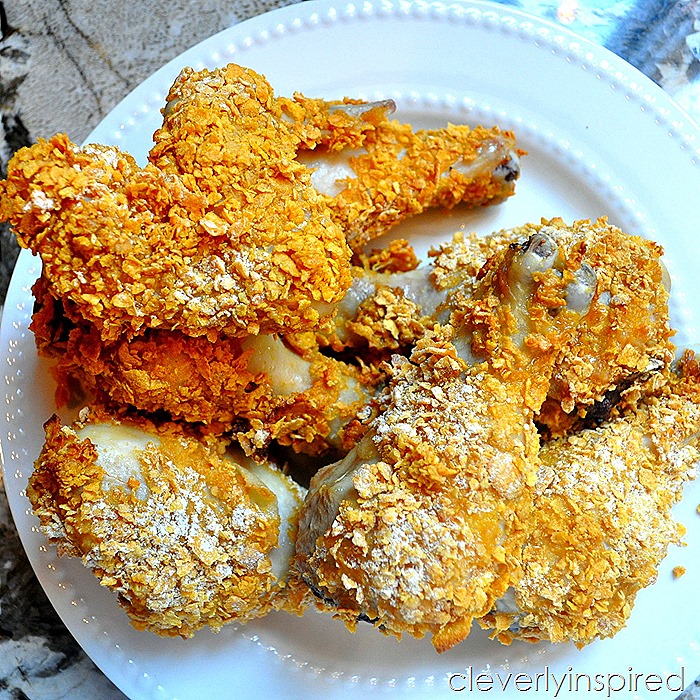 Her recipe for Oven Fried Chicken looks so delicious! Would be a great picnic food too!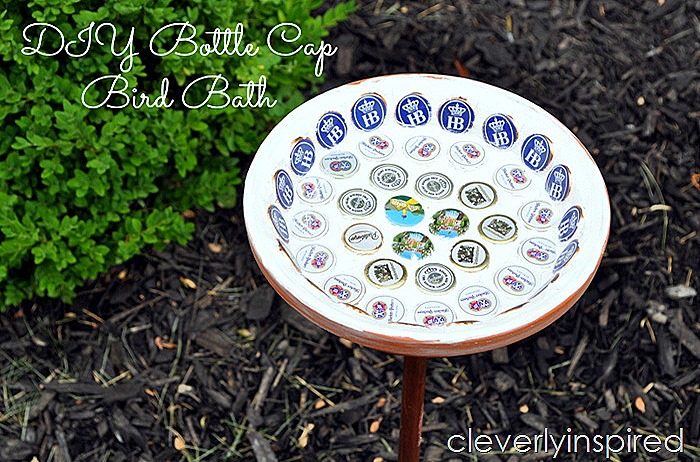 And here's a fun outdoor project! Make A Bottle Cap Birdbath for your garden. So fun!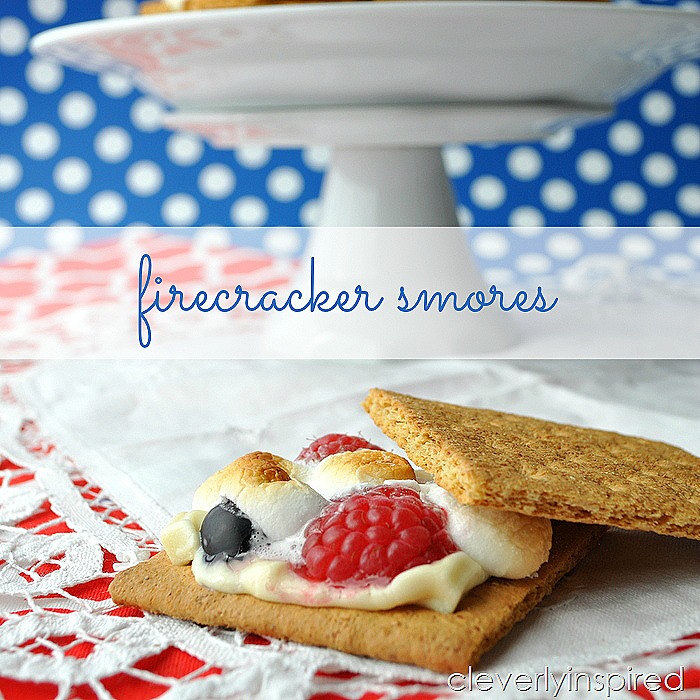 And she shared this yummy recipe for Firecracker S'mores, but I don't see why you can't eat them whenever!
Visit Cleverly Inspired and




xoxo