I am so thrilled that the 1905 Cottage is almost done!! We were able to move our things into the addition a couple of weeks ago.
And I have been having a great time arranging things and decorating. I thought it might be fun to share a little sneak peek of my master bedroom.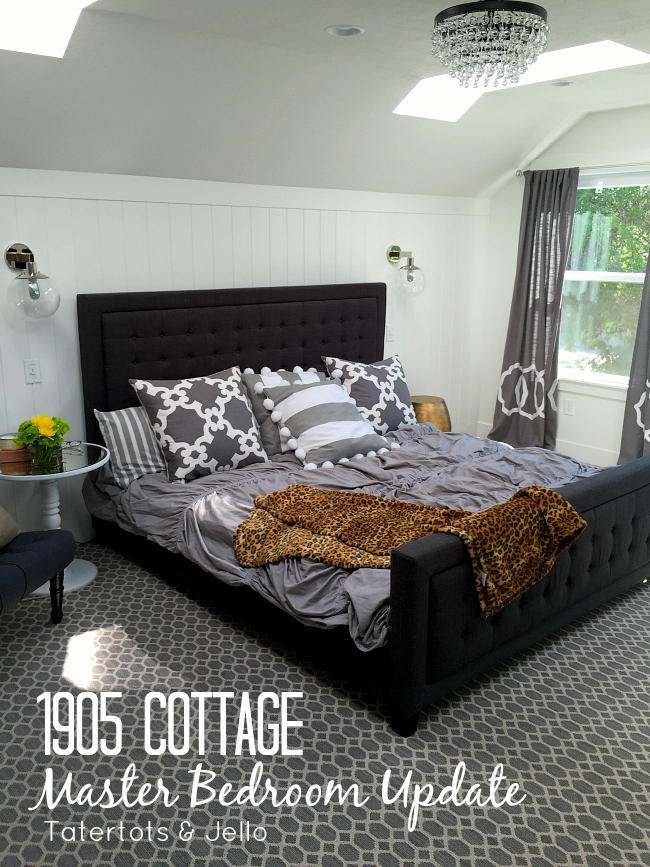 Of course, my favorite place to be is relaxing in bed! I've been loving my new Yogabed mattress — more about that in a minute.
I love my little office nook!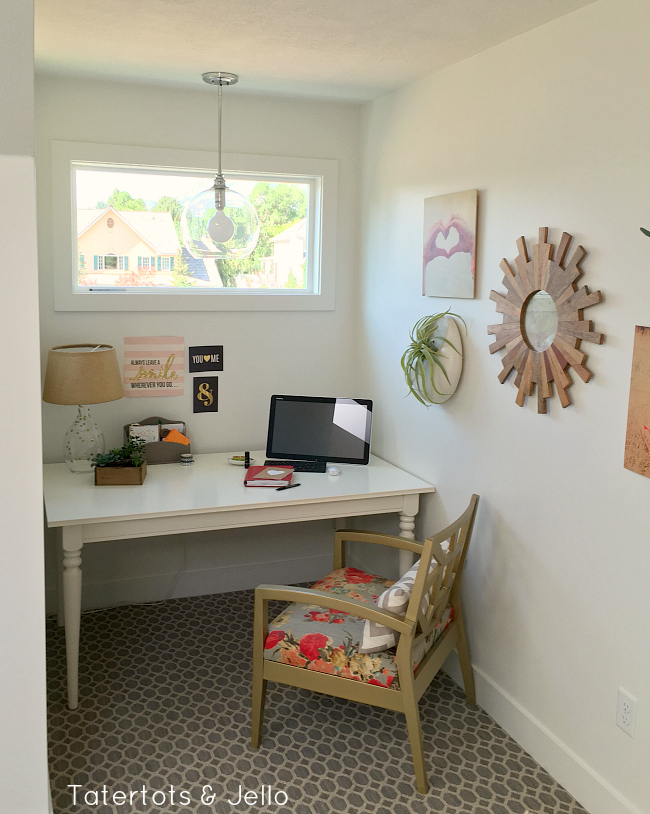 It's such a friendly and inviting place to sit!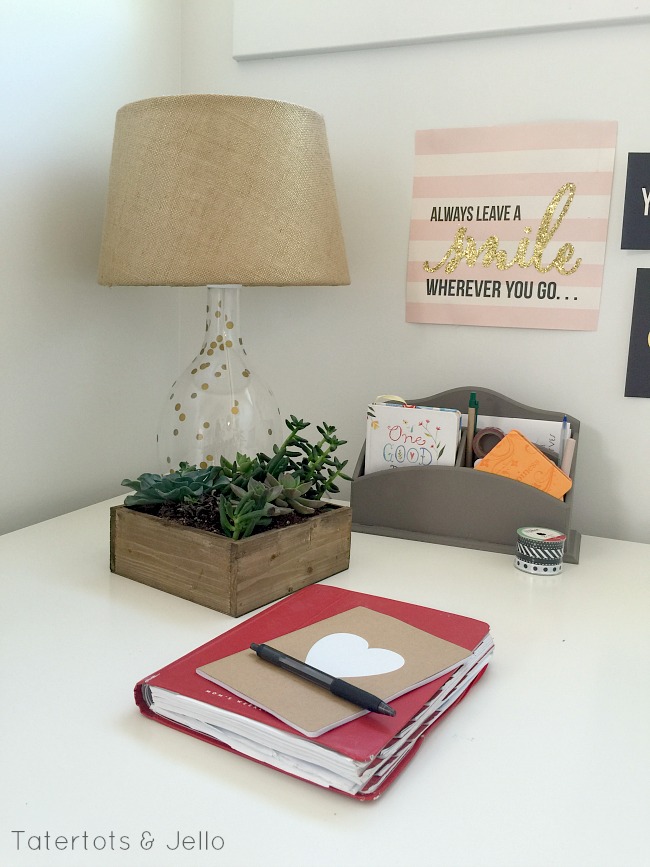 The light is great in there, and it's always so bright and cheery! I also love how the wall decor turned out: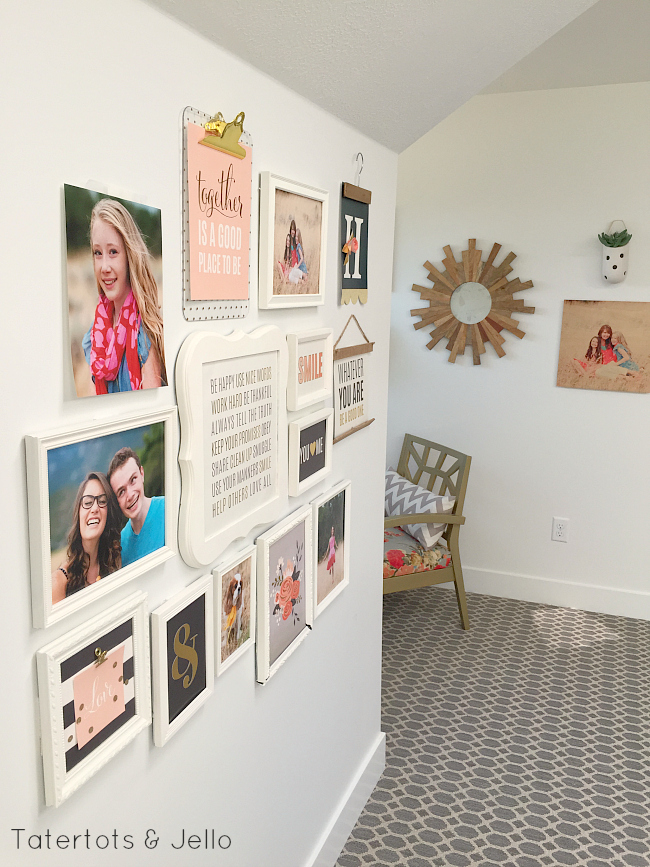 It's a fun mix of shapes, featuring some of my favorite quotes, sayings … and my kids!
One reason the light is so good is the skylights … I love how they bring the outside in!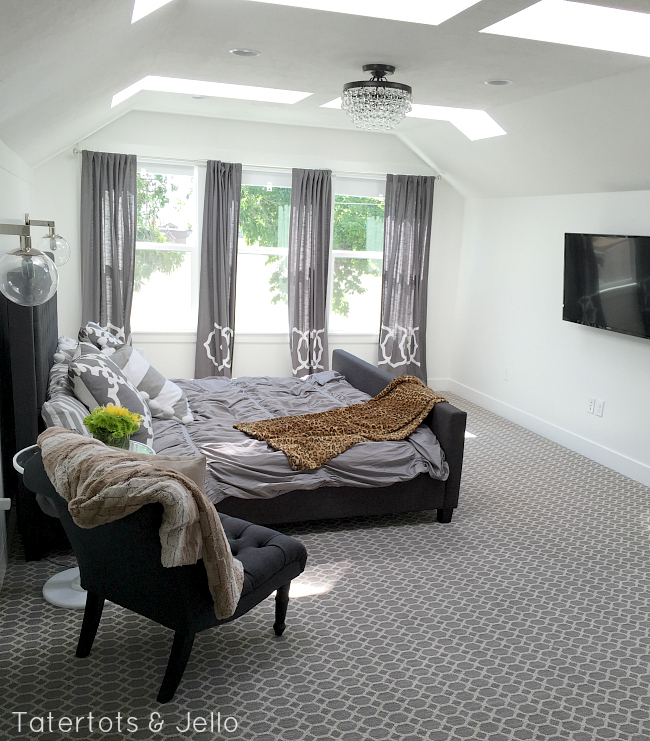 While we were building the addition, I knew I'd want light by the side of my bed, so I made sure to wire electrical and switches for wall sconces!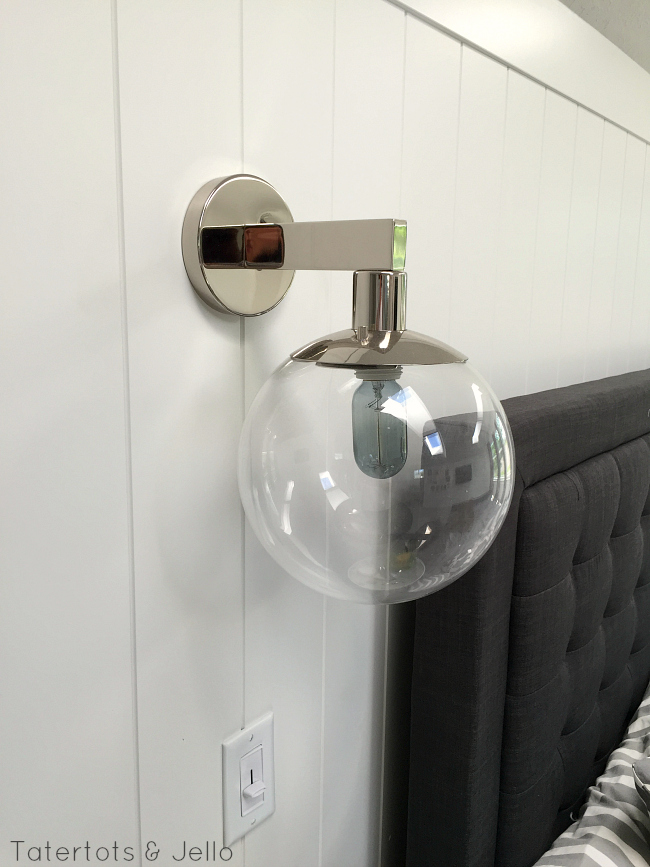 I put in dimmer switches so I can adjust the light to read comfortably!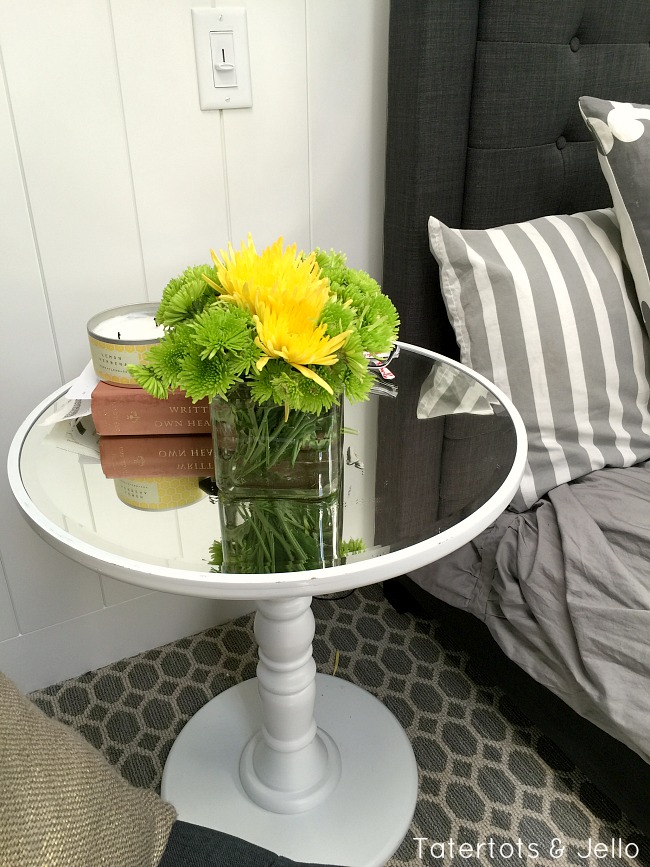 Possibly my favorite thing in the whole room is the ceiling light. I wanted something that didn't hang too low and was close to to the ceiling, but had the look of a chandelier. I love it!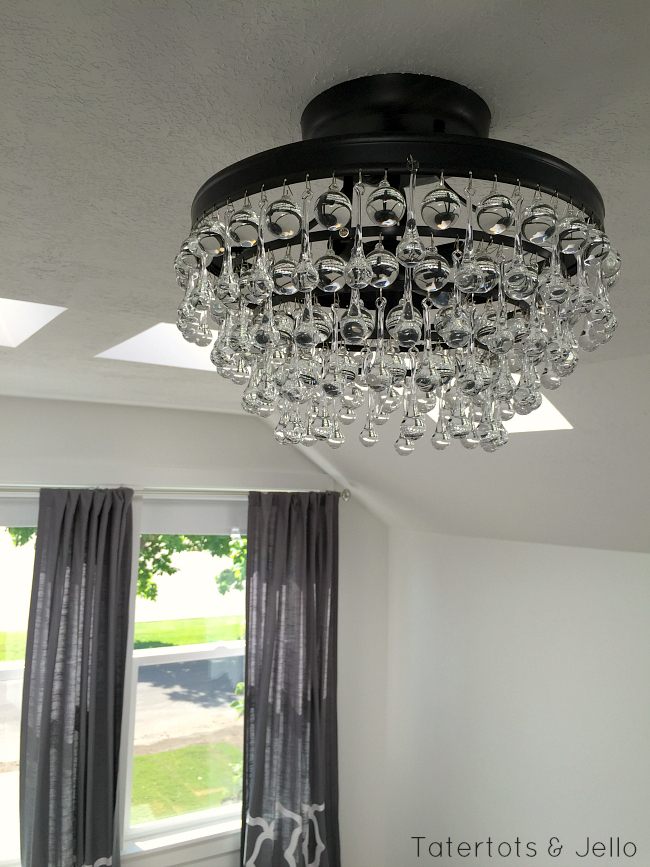 And thanks to the folks at Yogabed, I've been enjoying an awesome Yogabed mattress.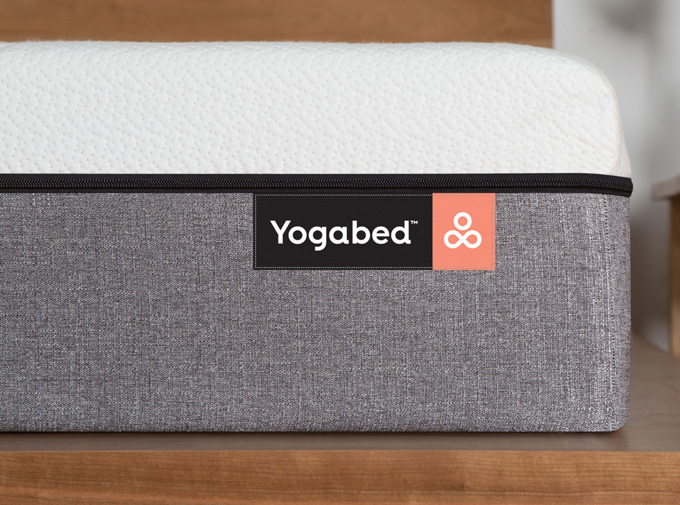 It's hard for me to find one that I like — the regular memory foam ones are too soft, and sometimes even a pillow top is too firm. I don't know what the secret ingredient is in this Yogabed mattress, but it's just right! (Makes me feel like Goldilocks!)
Here's how it's built: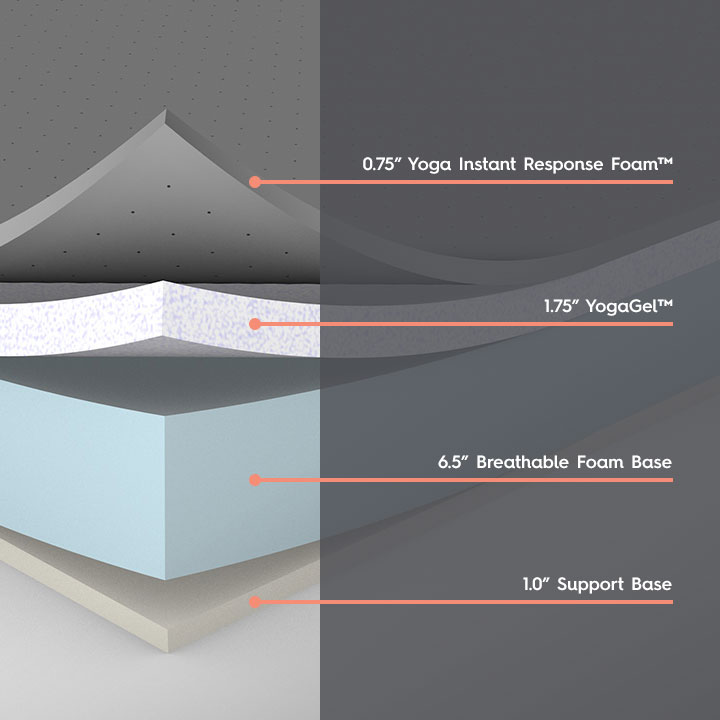 It ships all compressed and rolled up – so it's delivered right to your door (free shipping) for a 101-night free trial.
Look how cool it looks when the Yogabed expands after packing! (Just double-click the short video below to watch.)
I love that it's built in the USA, and that you can unzip the cover and machine wash it. I was a little worried as the weather turned warmer that the mattress would be too hot – but it's not: it's ventilated and comfortable. And, of course, I wake up feeling great.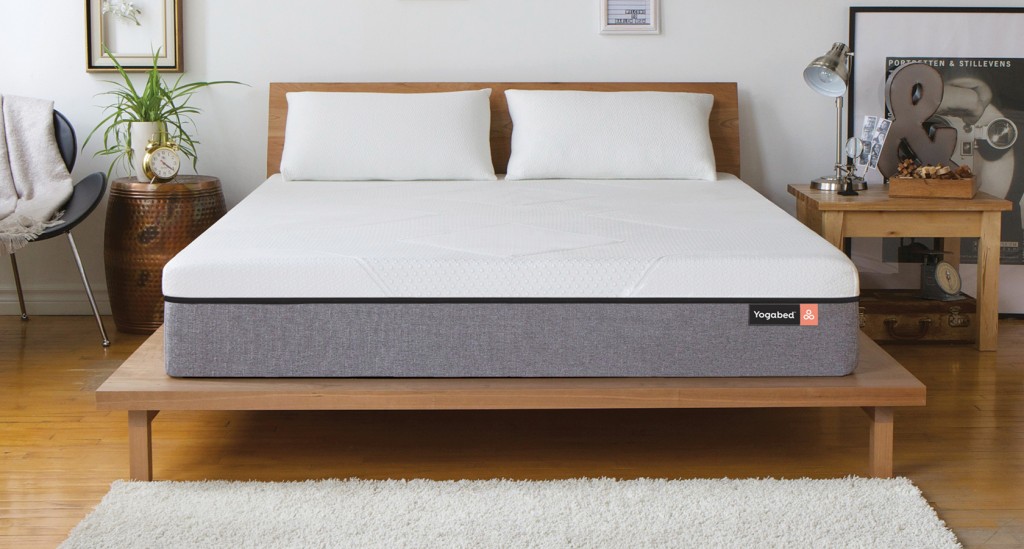 Each mattress even comes with two Yogabed pillows (one for twin mattresses). It's hypo-allergenic, too (no latex-based foams).
I love it, and I love my new master bedroom!
What's your favorite feature in your master bedroom?
xoxo

I received a mattress from Yogabed for review for this post; however, the opinions and contents (and cottage) are all mine. See my disclosures for more details.