Five Reasons I chose Removable Wallpaper for our Master Bedroom. I researched removable wallpaper for months and I'm sharing all the information with you!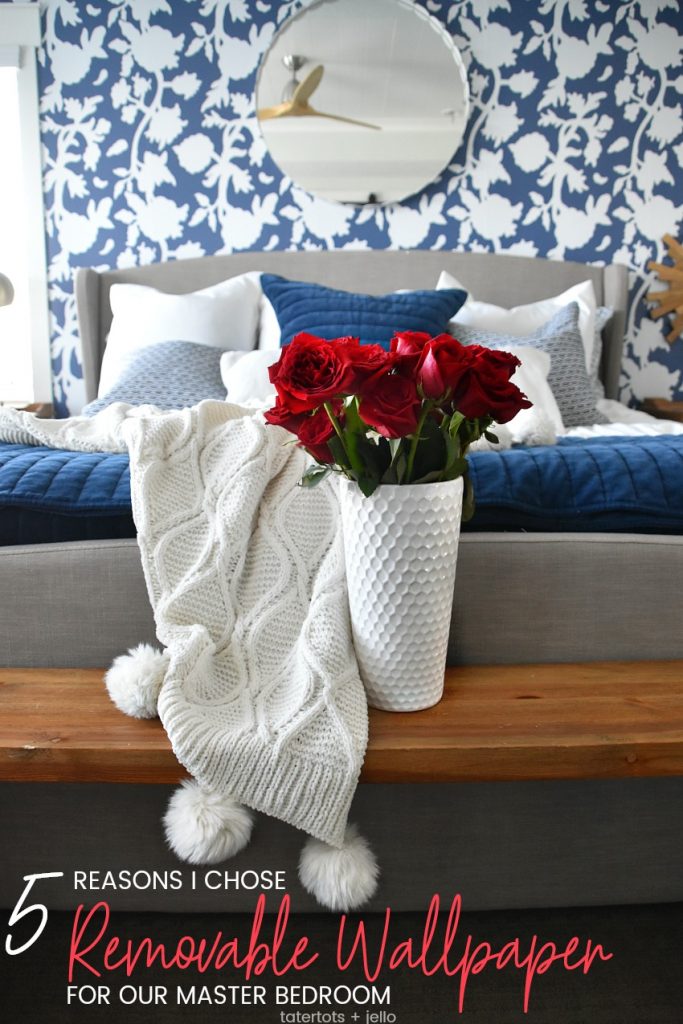 Why Choose Removable Wallpaper over Traditional Wallpaper
I love having a statement wall in our bedroom. When I moved into our Daybreak home I painted the largest wall a darker shade and it was a beautiful statement — Luxurious Master Bedroom with Paint. The color I chose was pretty dark and over time I wondered whether painting the wall a lighter shade might make the room seem bigger, but painting is a lot of time and work. For years I have known about removable wallpaper. At first it seemed that there were only a few patterns and colors to chose from. But over the last few years the removable wallpaper industry has skyrocketed.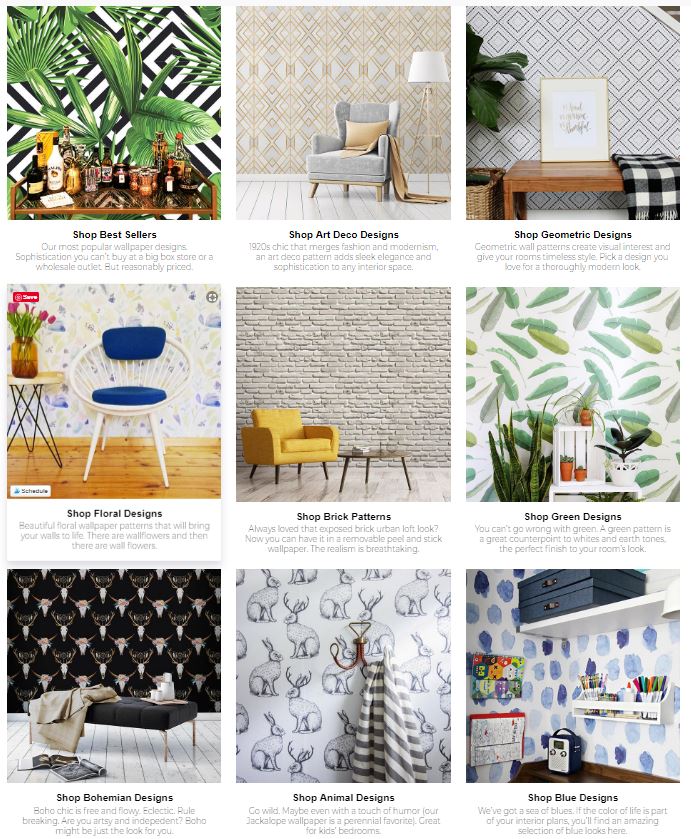 There are so many removable wallpaper patterns to choose from!
Now there are literally thousands of wallpaper patterns and colors to choose from. I spent a long time researching different removable wallpaper companies. I met Walls Need Love a few years ago at the SNAP conference and started following them on Instagram. I love their patterns. I sent them an email to see if they would be interested in partnering with me to share a review of their wallpaper. Yay! I love working with companies I admire. Within a few days my wallpaper came.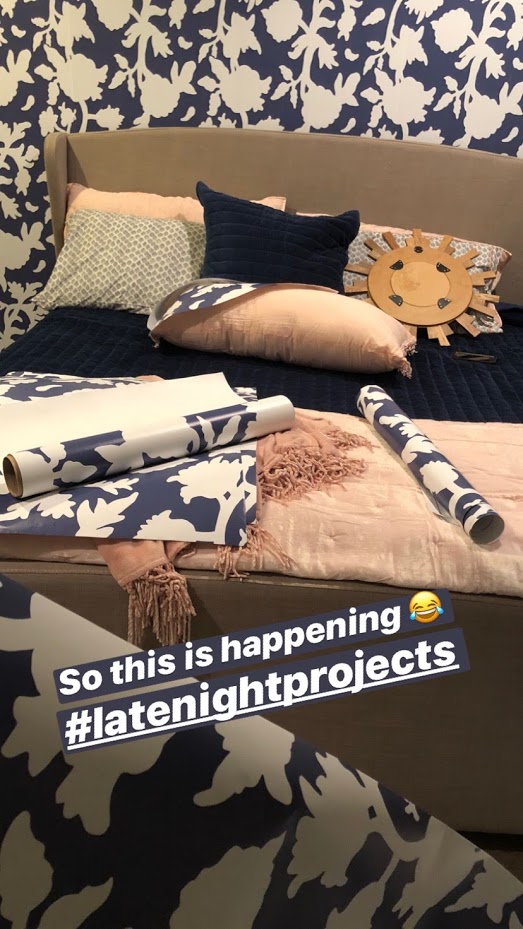 You can wallpaper a large wall in a night with removable wallpaper
We installed the wallpaper that night. We started after dinner and by 9 PM we were done! It was that easy.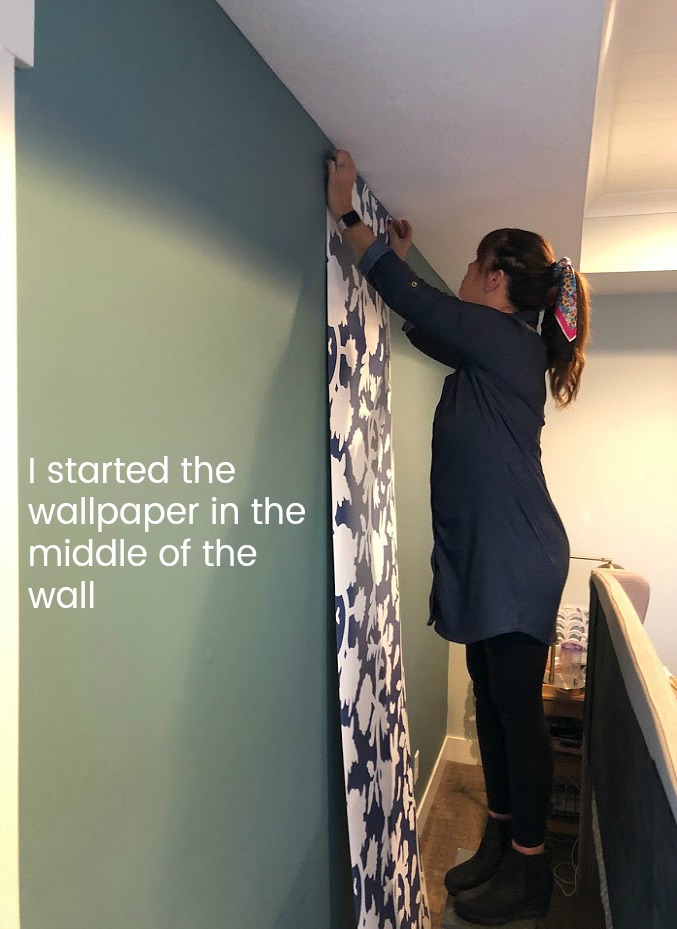 Removable wallpaper is so easy to install
I was prepared for a few hours of having to match up the pattern and get everything straight. The amazing thing about Walls Need Love removeable wallpaper is that they take the frustrating part out. How? They manufacture the wallpaper so that it comes in different lengths and you order the one that goes best with the type of wall you are covering. The lengths are:
26 inches
52 inches
104 inches
130 inches
Tips to install removable wallpaper
I started in the middle of the wall and worked my way both ways until the whole wall was covered. You start with the first panel and a level to make sure it is straight. Then I lined the panel up about a half inch above my ceiling and peeled back about a foot of the lining, and smoothed the wallpaper down the wall while peeling the lining back. I found that it worked best for me if I kept the wallpaper very close to the wall and peeled the lining back tautly.
I have some videos that I made showing the whole process and I am working on getting them edited so I can share the whole process on my YouTube channel. The very best part is how easy it is to peel the wallpaper off if you get bubbles or folds. The material that the wallpaper is made out of is incredible. You can totally mess up and start over again and even seams can be flattened right out again.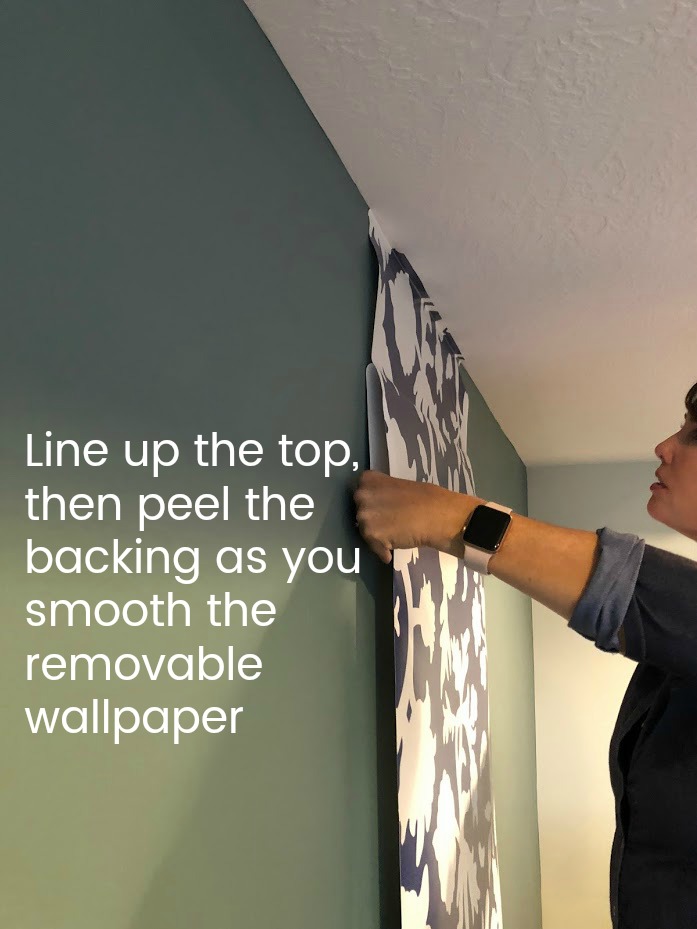 When I began the second panel I did the same thing as the first, starting it about a half inch above the ceiling, then peeling and smoothing everything as I went down. I held the seam against the seam of the next panel so that I made sure they lined up, then I smoothed the wallpaper with my other hand toward the other seam and downward toward the floor.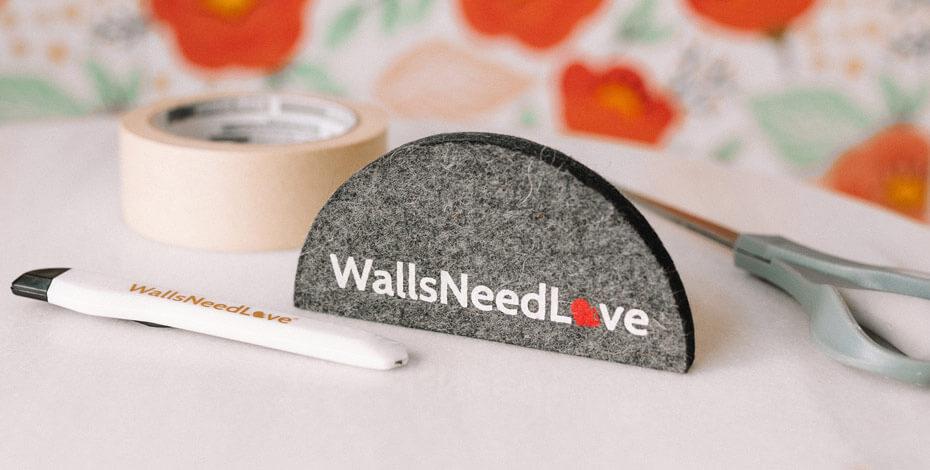 Walls Need Love tools make it easy
Walls Need Love makes it easy because they have some tools that are game-changers. The smoothing tool is felt and very sturdy. You use it to smooth the removable wallpaper down the wall. The other tool that I LOVE is their utility blade. It's so sharp and it makes trimming along the ceiling, baseboards, doorways, windows and walls so easy.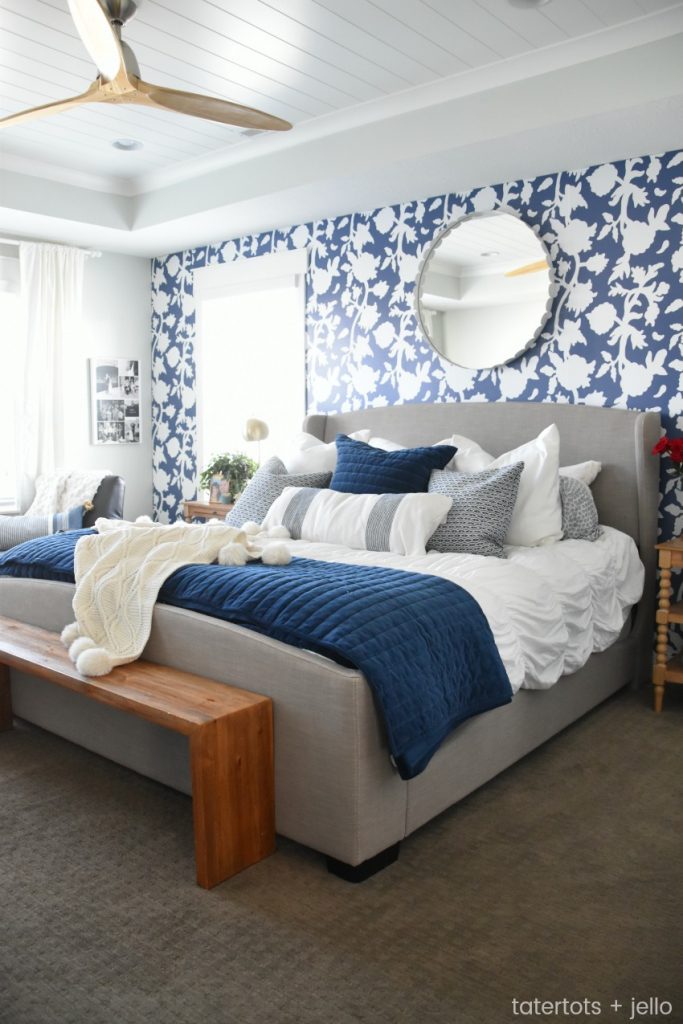 It's easy to change removable wallpaper out
I know for a fact that the Walls Need Love removable wallpaper doesn't damage walls. I peeled off and re-stuck the wallpaper so many times as I was getting everything straight and lined up. It was so easy to take off and put back on. The wallpaper has been on our walls for over three months and none of the edges or seams have peeled back. I am super impressed with it.
Removable wallpaper doesn't damage your wall
As I said before you can literally peel the Walls Need Love removable wallpaper on and off a hundred times and it will not damage your walls. It's perfect for someone that rents. It's also great for someone that doesn't want to commit to paint a wall. It's so much easier than planking or bricking a statement wall. And when you want to change up your look all you have to do is peel if off and choose a different color and pattern of removable wallpaper. It's so fun!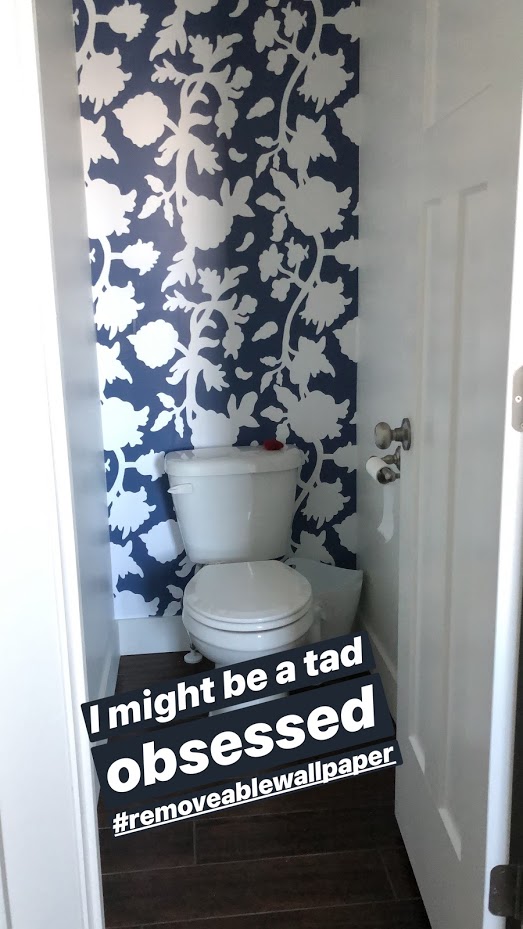 How to use your leftover removable wallpaper scraps
I had quite a few leftover pieces of removable wallpaper from my project. I took them and pieced them together to wallpaper my little toilet room in my bathroom. It's so cute! You can also use the wallpaper for other projects like wallpapering behind a cabinet, inside of a dresser, even wallpapering a box to create a special place to keep your jewelry. There are so many possibilities!
It's so nice to have a grown-up bedroom that still has a dash of whimsy! It's our favorite place to escape the chaos of a houseful of teens, AND my favorite place to read my books!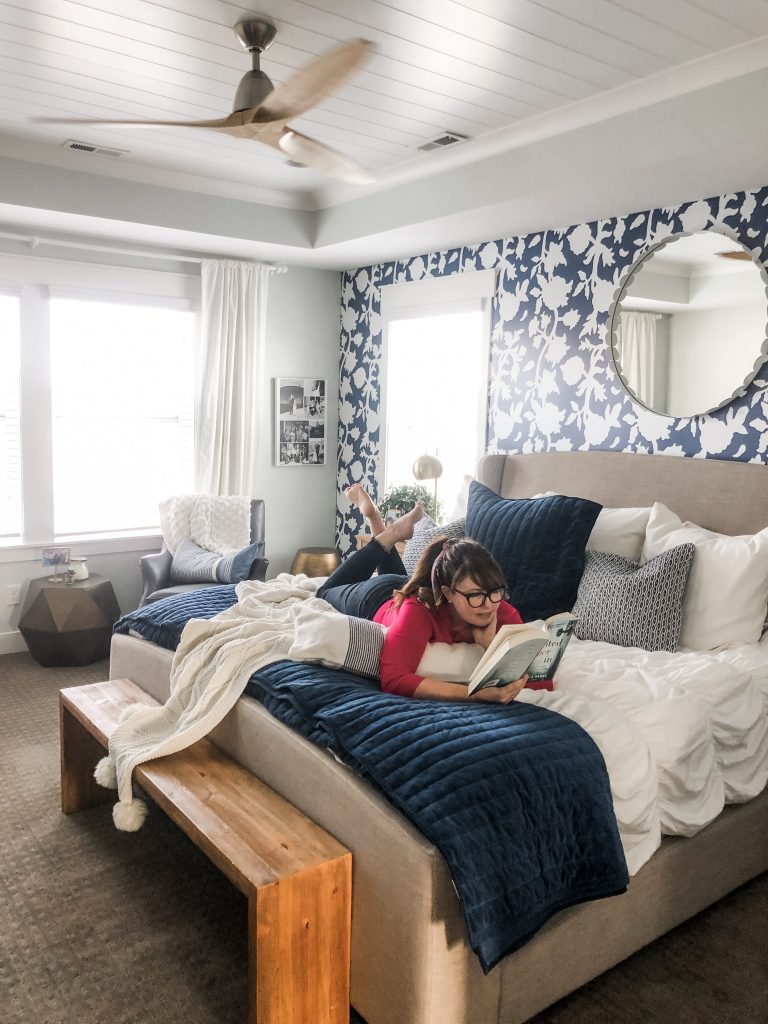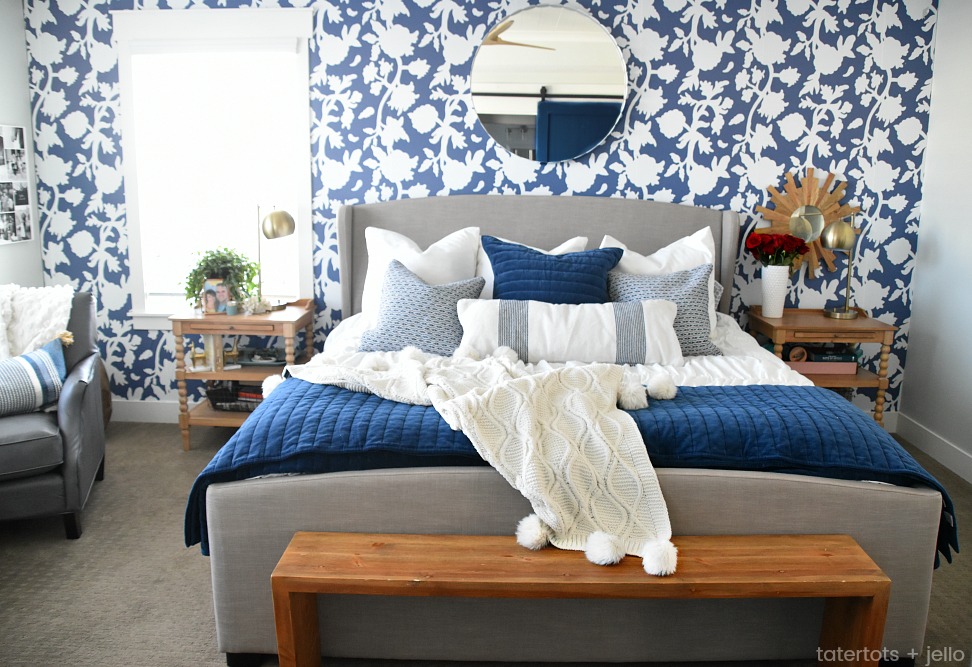 So next time you are dreaming up a room makeover, consider removable wallpaper.
You will love it!
You can see ALL of the beautiful Walls Need Love removable wallpaper patterns and colors — Walls Need Love. Also – be sure to follow @WallsNeedLove on Instagram for all kinds of room and project inspiration!
Thanks to Walls Need Love for the wallpaper. All opinions are my own.
Leave me a comment with any questions you have — I am happy to answer them!!
Have a Creative Day!
xoxo