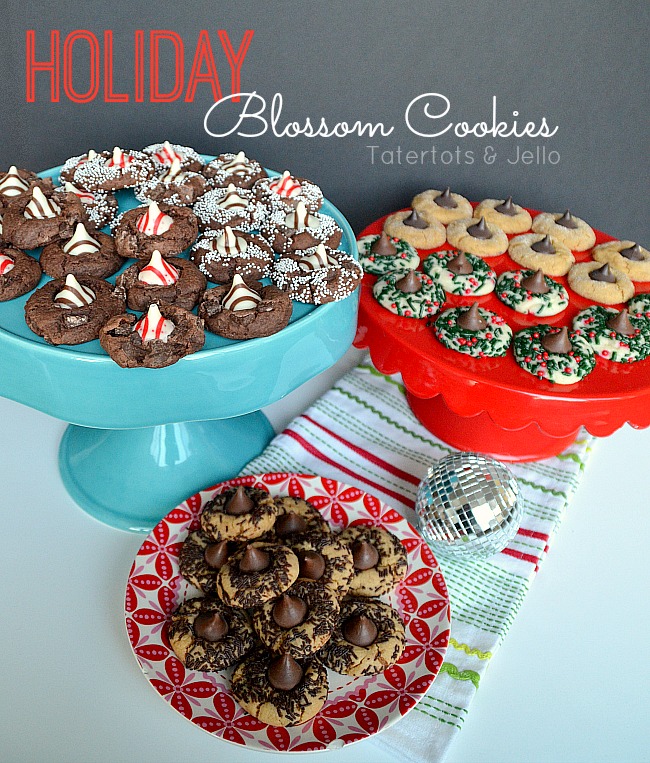 Thanks to Betty Crocker, I have gotten to try a few fun "Christmas Cookies with Kids" recipes this holiday season – and I am sharing my favorites with you!
This time we tried the Holiday Blossom Cookies! We had such a great time making these cookies, and I love the twist on the tried-and-true "blossom" cookies.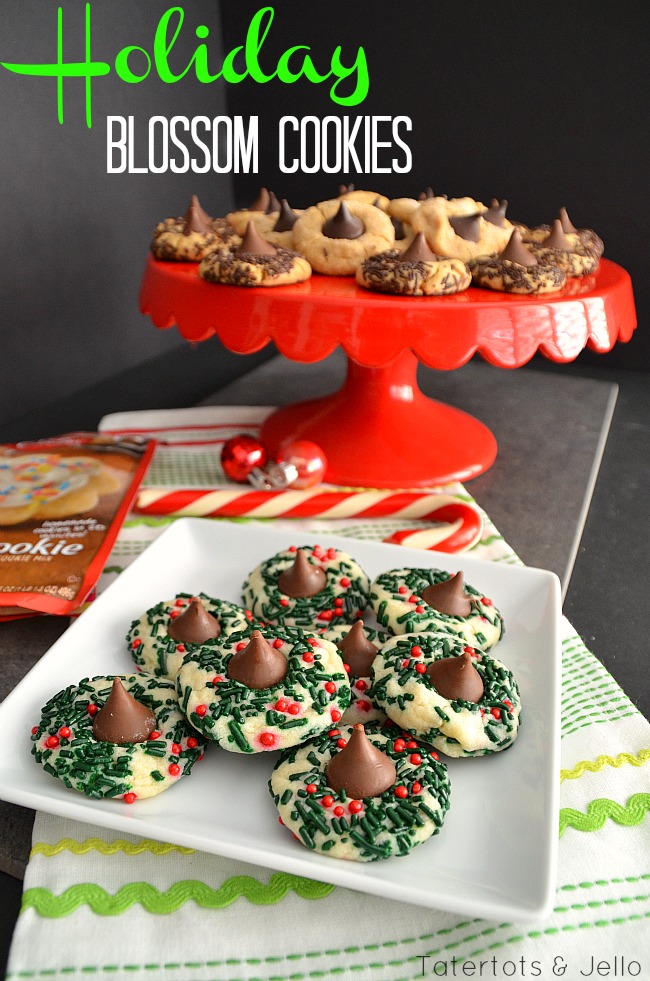 Not only are they fun to make, but they're perfect to make with kids. Kids love to put their personal stamp on cookies, and the fun of decorating the cookies before they're "kissed" is perfect for that!
Here's the recipe, but you can visit Betty Crocker's original recipe to check out all the details!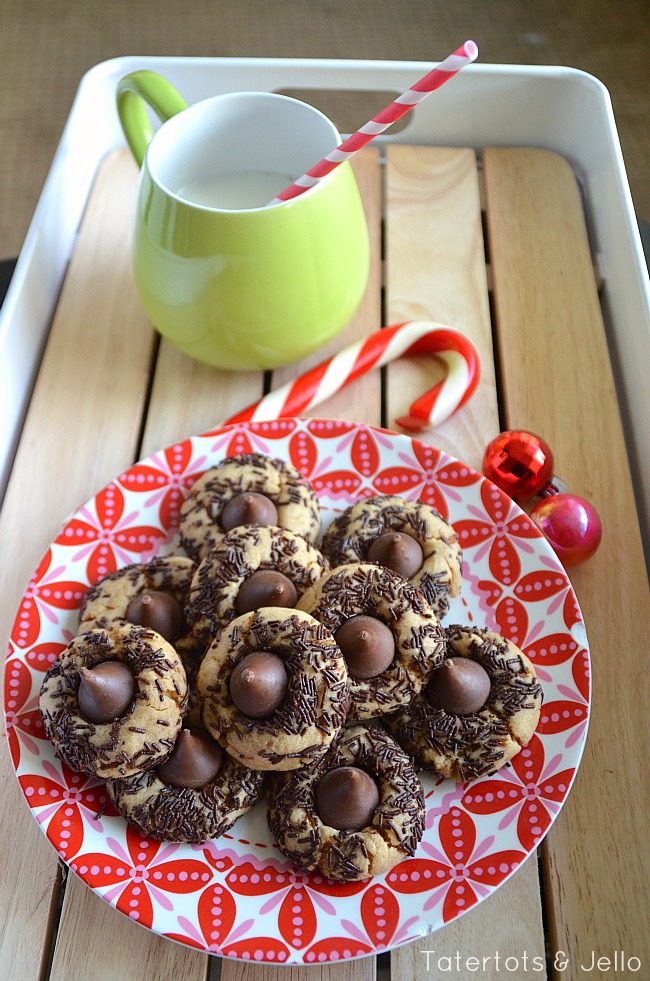 Ingredients
1 pouch (1 lb 1.5 oz) Betty Crocker™ sugar cookie mix (or any Betty Crocker cookie mix) and ingredients listed on mix label
2 tablespoons colored sugar (from the baking aisle – usually near the cookie sprinkles)
36 Hershey's® Kisses® Brand chocolates, (any variety) unwrapped
Directions
Heat oven to 375°F. In medium bowl, make dough according to mix directions. (Assign the youngest assistant to unwrap the kisses … and not eat too many.)
(This step is the most fun for the kids!) Shape dough into 36 (1-inch) balls; roll in colored sugar. Place 2 inches apart on ungreased cookie sheets.
Bake 8 to 10 minutes or until light golden brown. Allow cookies to cool slightly so they're still soft but not so hot that the kiss melts. Press one kiss in the center of each cookie; slightly flatten cookie as you press. Remove from cookie sheets. Cool completely, about 20 minutes. Store cookies in tightly covered container.
Enjoy!
Note: as you can tell from the pictures, we tried a few different mixes — and we didn't have a favorite. We liked all of the different variations — you might want to try a few different kinds of cookies, too!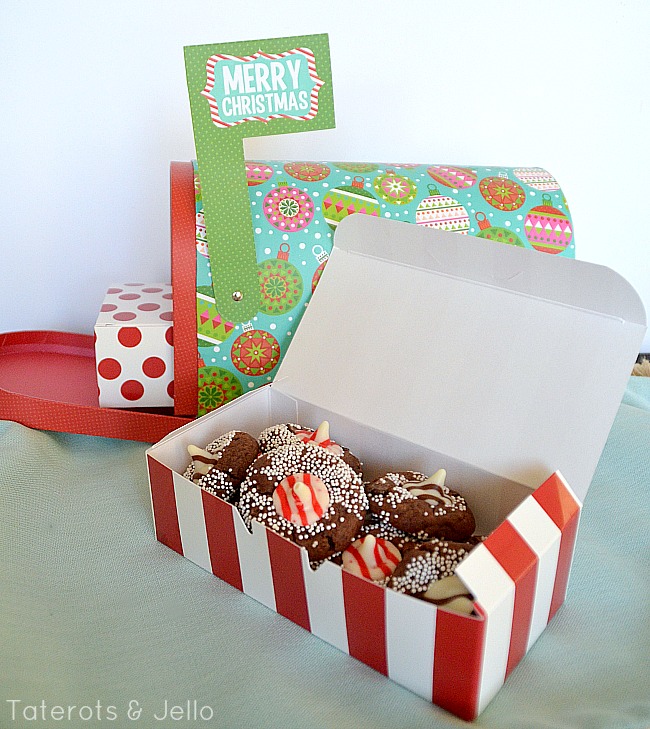 * * * * *
Want a quick overview? Check out this video:

For more awesome cookie recipes that are fun to make with kids, check out Betty Crocker's "Christmas Cookies with Kids" recipes and get ready to #GetYourBettyOn!
Check out @BettyCrocker here:
Facebook: https://www.facebook.com/bettycrocker
Twitter: https://twitter.com/BettyCrocker
Pinterest: http://www.pinterest.com/bettycrocker/
YouTube: https://www.youtube.com/user/BettyCrockerTV
Website: www.bettycrocker.com
xoxo

This is a sponsored conversation written by me on behalf of Betty Crocker via Burst Media. The opinions and text are all mine. See my disclosures.