DIY The Witches Mice Pumpkins and Free Printable! Celebrate the new Ronald Dahl movie – The Witches by making Mice Pumpkins and printing out the inspiring quote from the movie.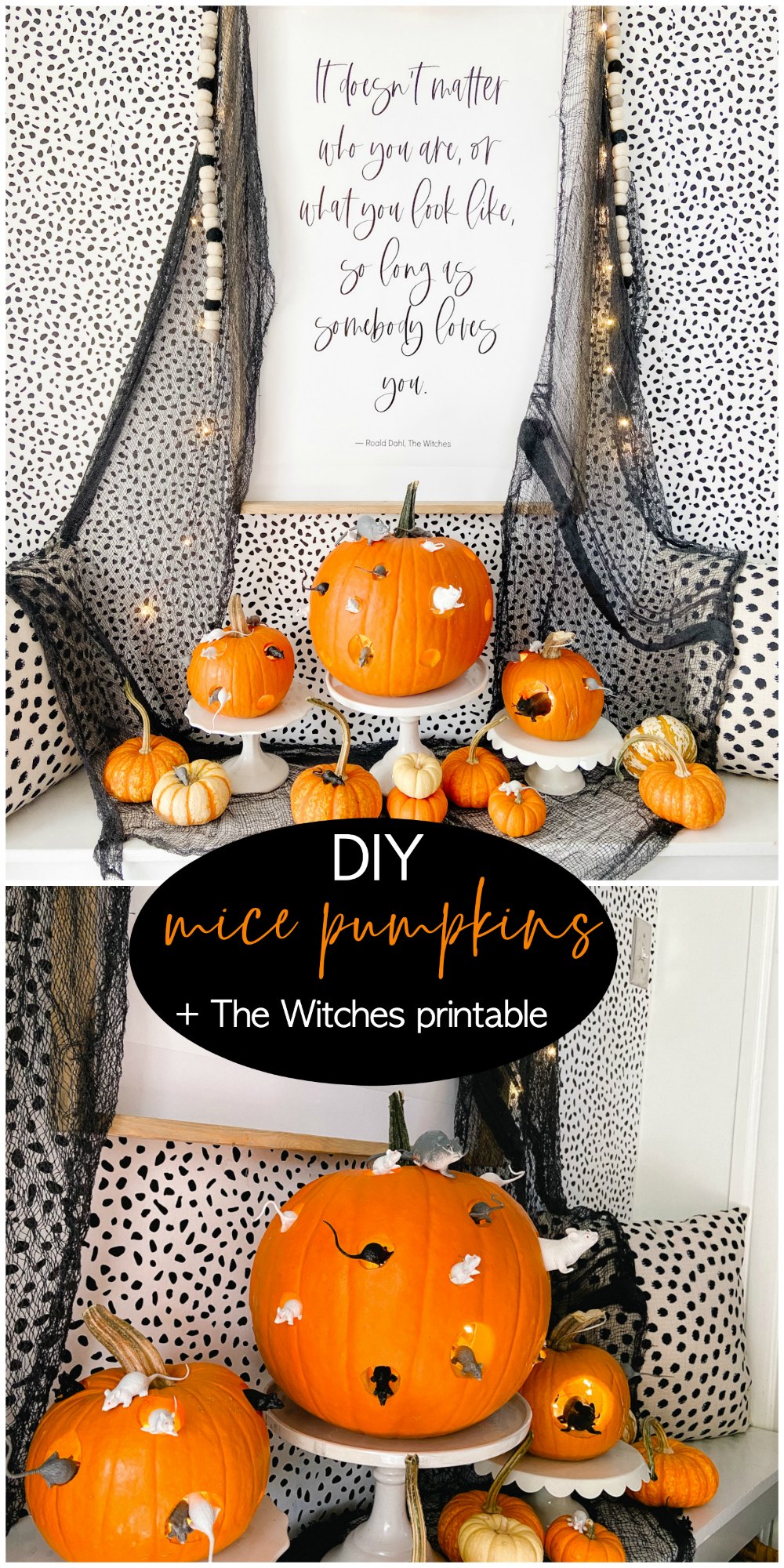 The Witches Movie
You guys! have you heard about The Witches movie? It's based on the popular book by Ronald Dahl. The book was one of my kids' favorites when they were growing up. So when I heard there was a movie version coming out and it stars two of my favorite actors – Anne Hathaway and Octavia Spencer – I knew I wanted to do something special to celebrate!
DIY Mice Pumpkins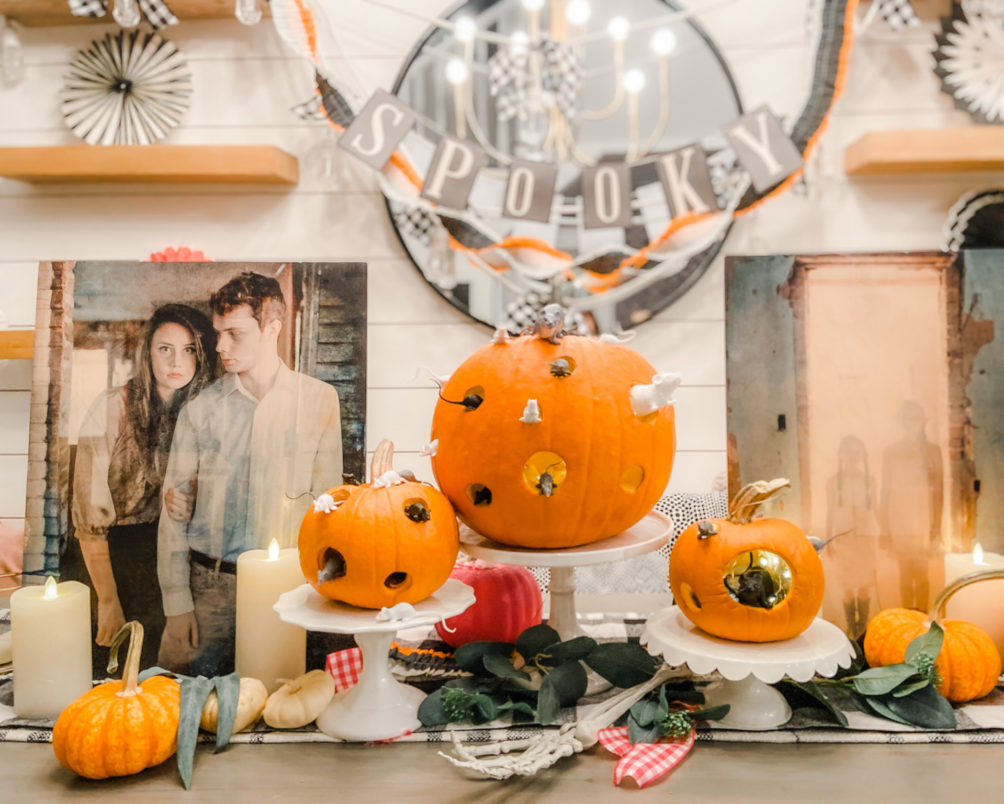 In The Witches book, there are witches EVERYWHERE, disguised as everyday people. And witches especially hate children. They want to turn all children into MICE. So I thought carving pumpkins and having mice coming out of the holes would be perfect to do as a craft with my kids!
How to Make DIY Mice Pumpkins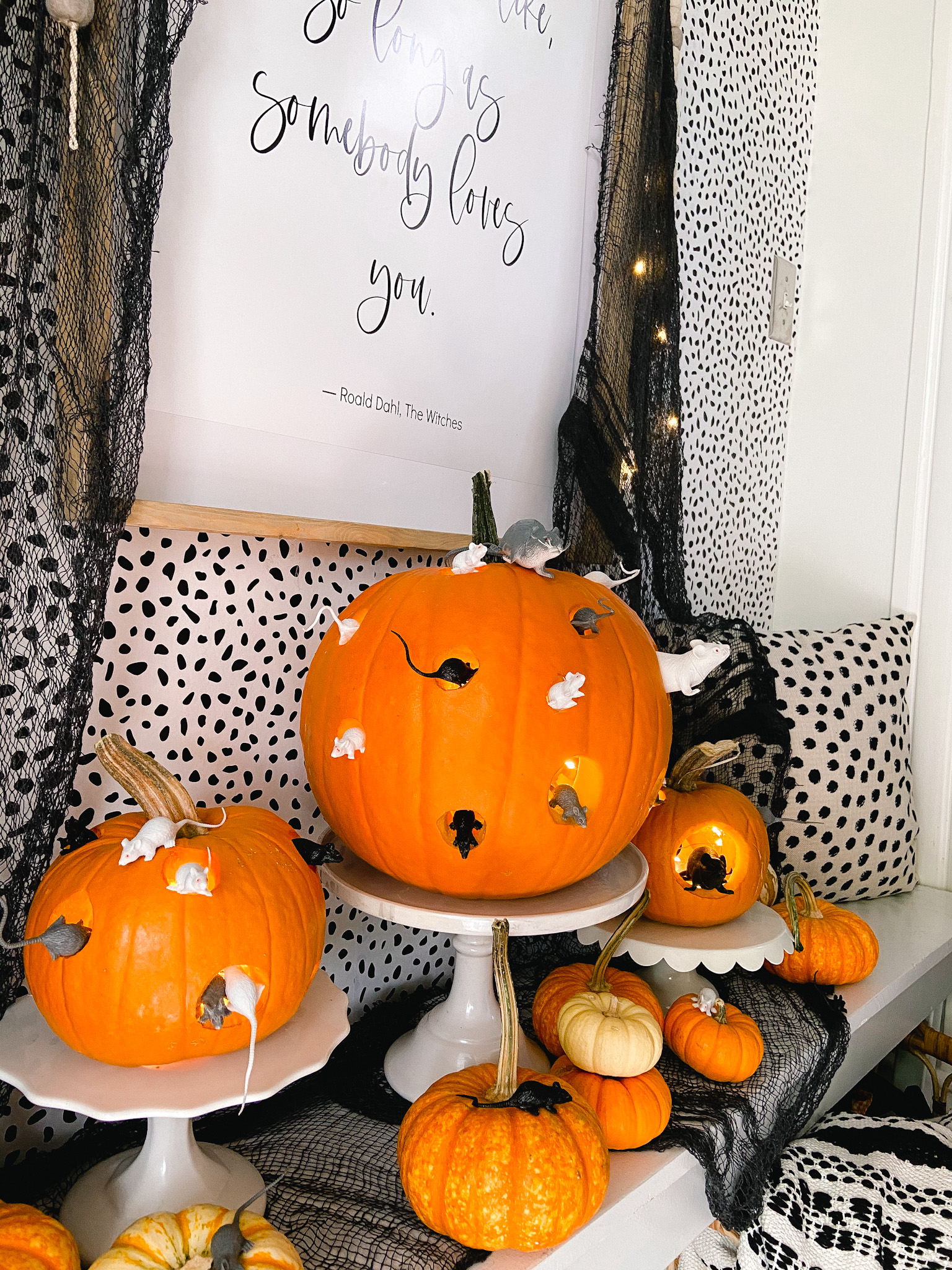 I have a video sharing how to make these easy mice pumpkins, including the supplies. DIY Mice Pumpkins.
The Witches Printable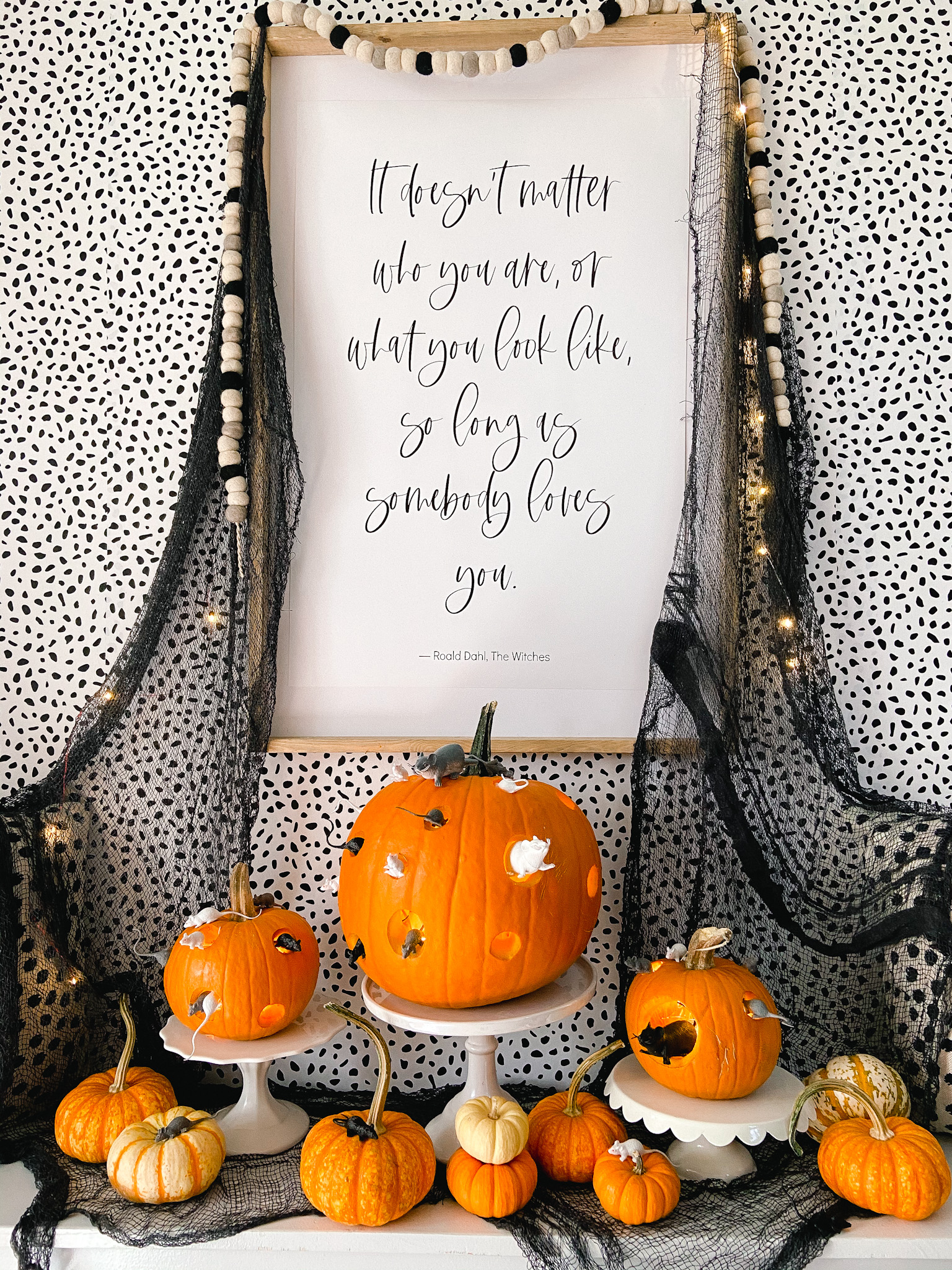 Another reason I love Ronald Dahl's The Witches book is the quote that the grandmothers says to her grandson when he is turned into a mouse — It doesn't matter who you are, or what you look like, so long as somebody loves you! So I made a simple printable you can hang up! I love that you can use it all year round too, not just at Halloween!
Download the Free The Witches Printable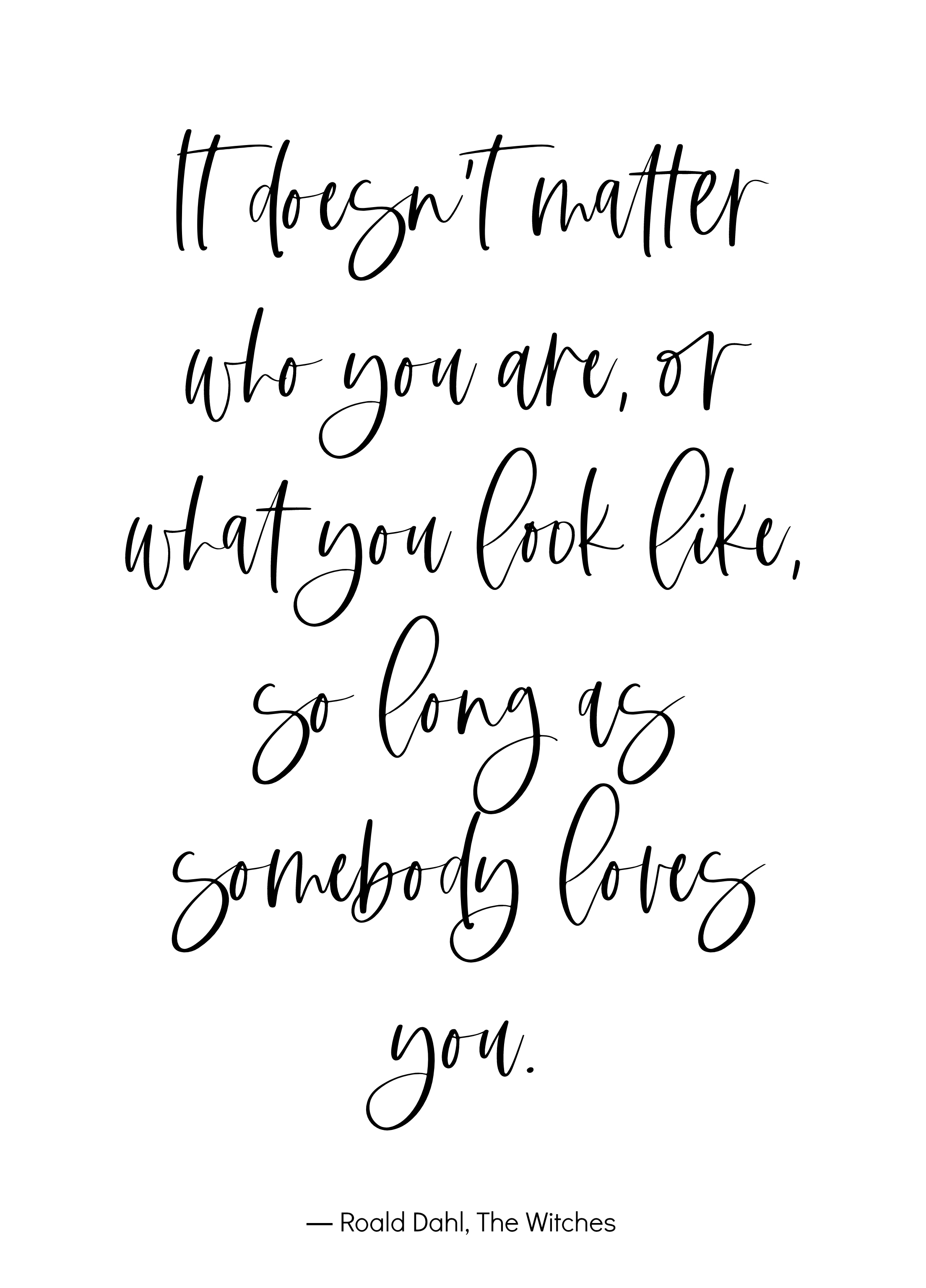 Just right-click on the link below to print out the free printable. You can print it at home in a small size or send it to a printer like Costco to be printed in a large size! The one I show below was printed p 20×30 inch paper.
Free Ronald Dahl Witches Printable
Watch The Witches Movie
The Witches movie is streaming now on HBO Max. We watched it over the weekend and LOVED it! We threw a Witches party with bat donuts, a pumpkin charcuterie board, popcorn cookies that we decorated!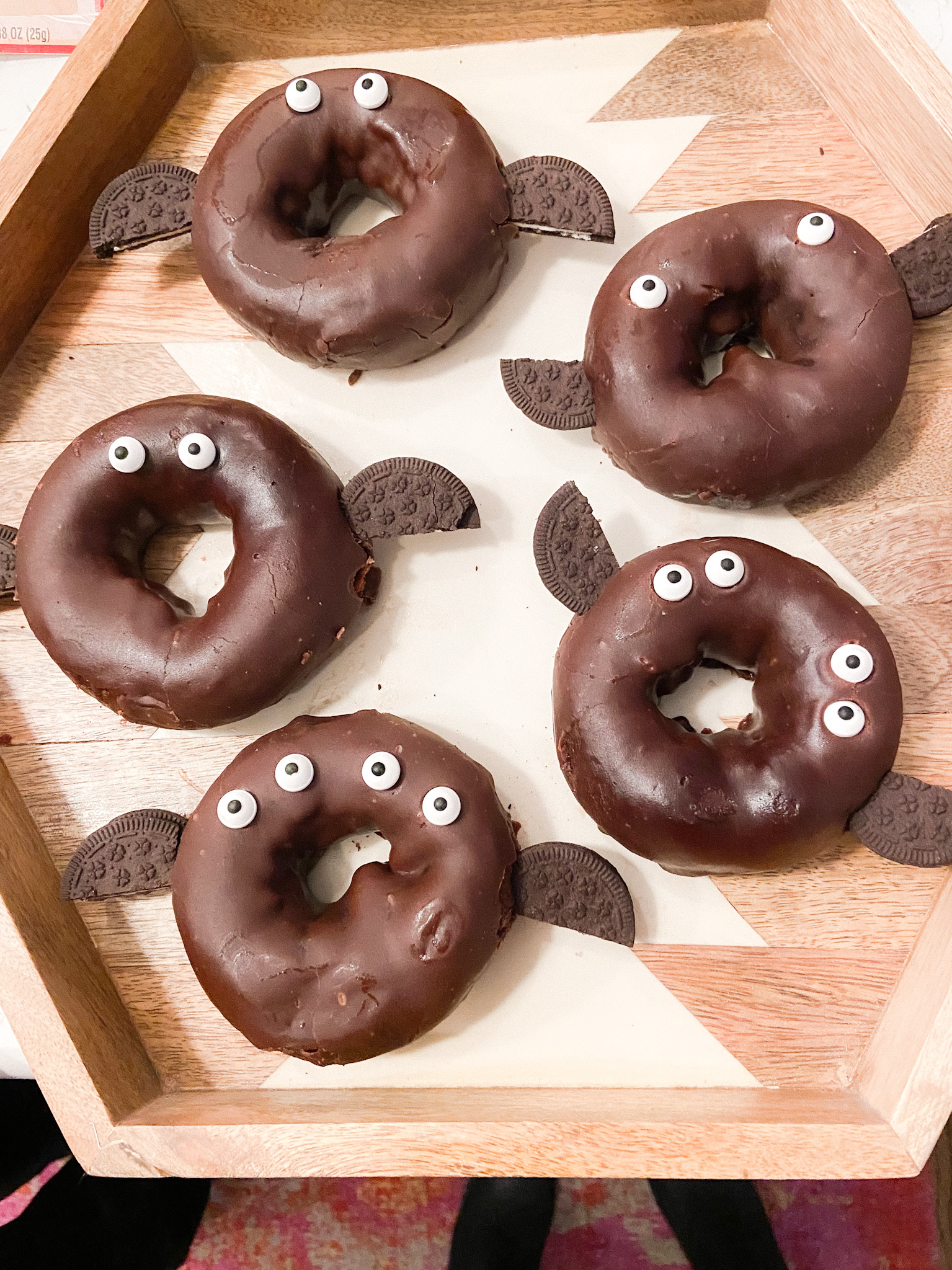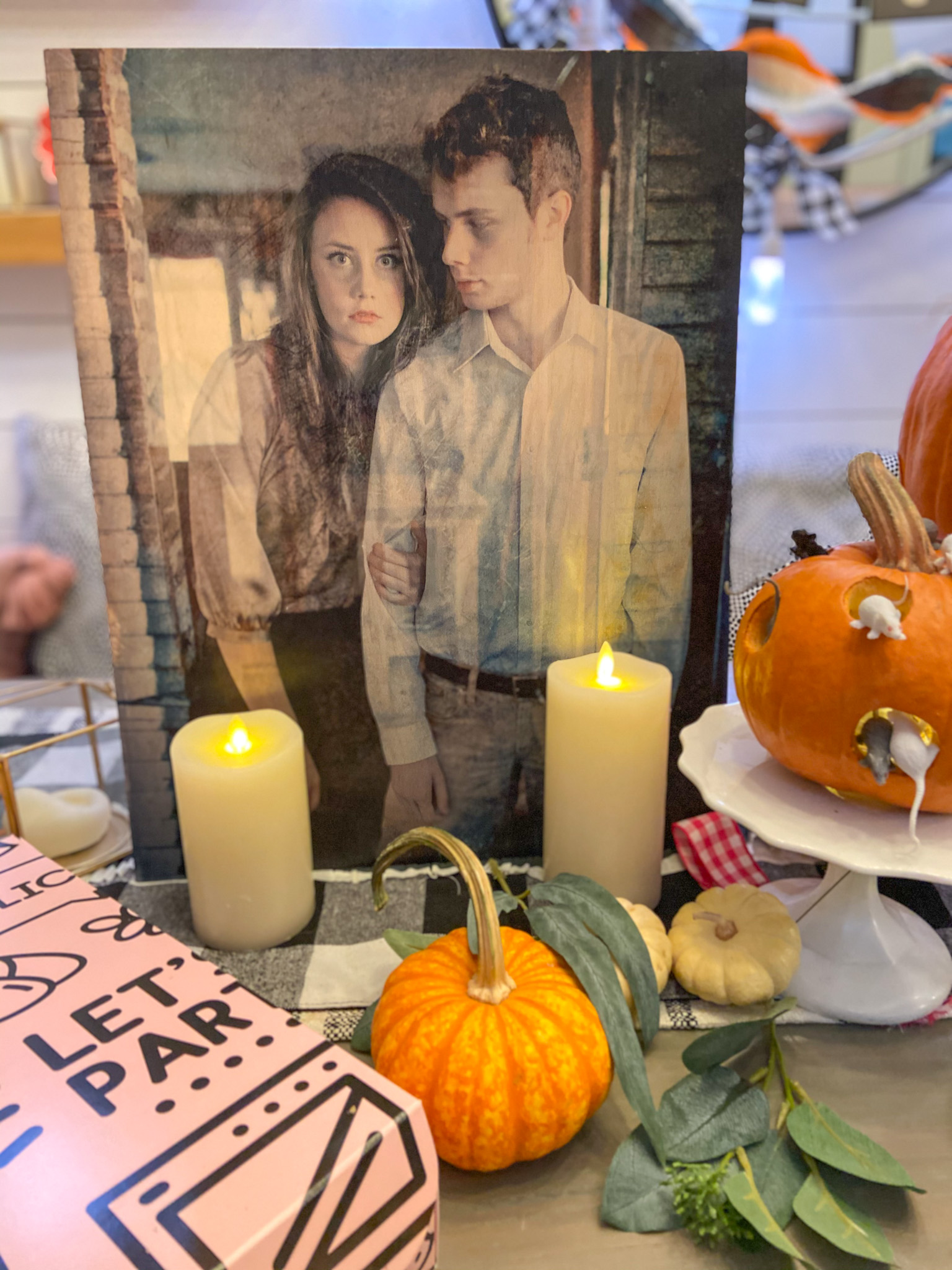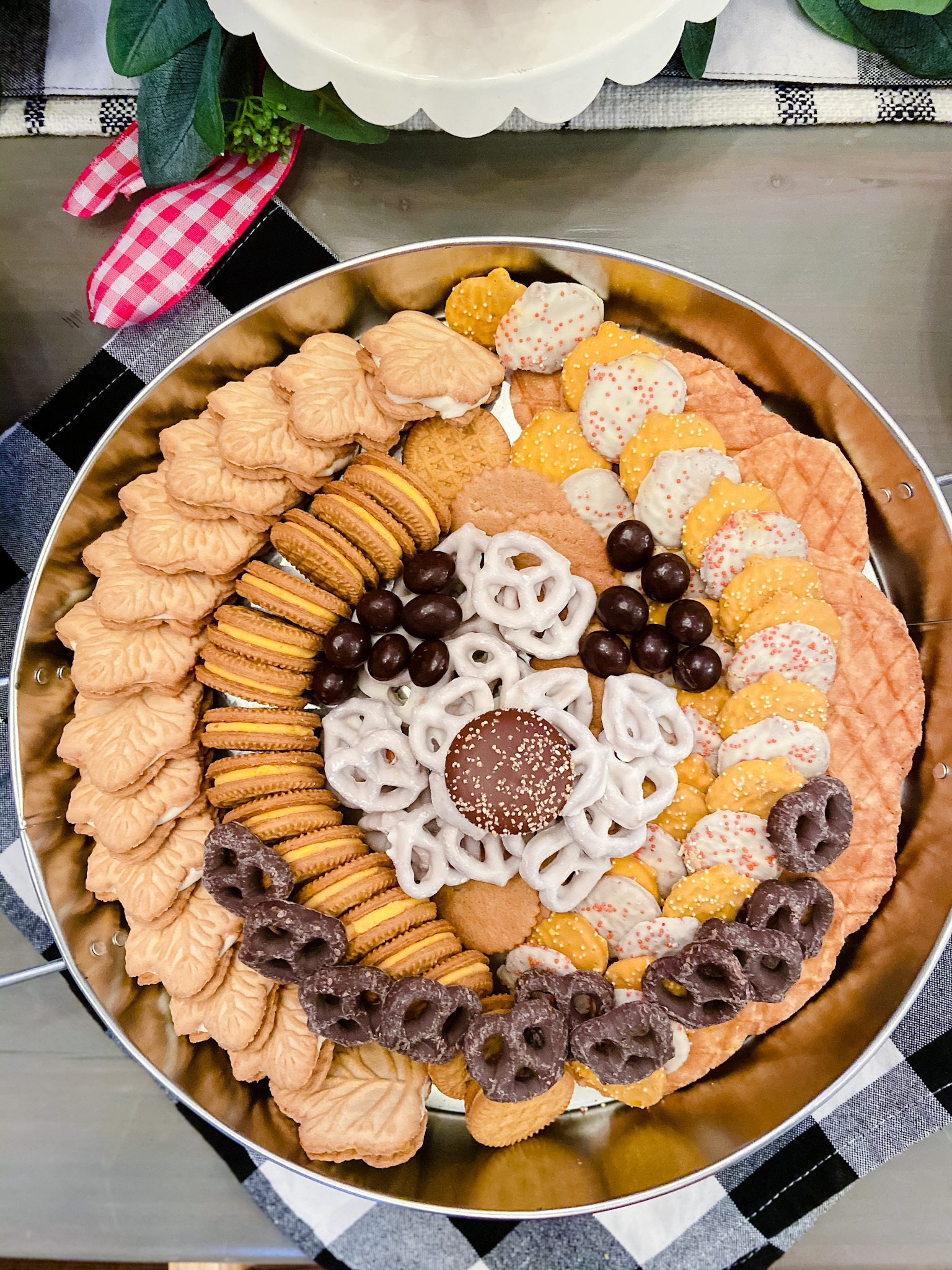 Check out the movie and let me know what you think! Tag me on Instagram at @tatertotsandjello!
xoxo