How to make spider donut Halloween party treats! Take donuts. donut holes and truffles, frost them and add eyes to make adorable spider treats that are SO good!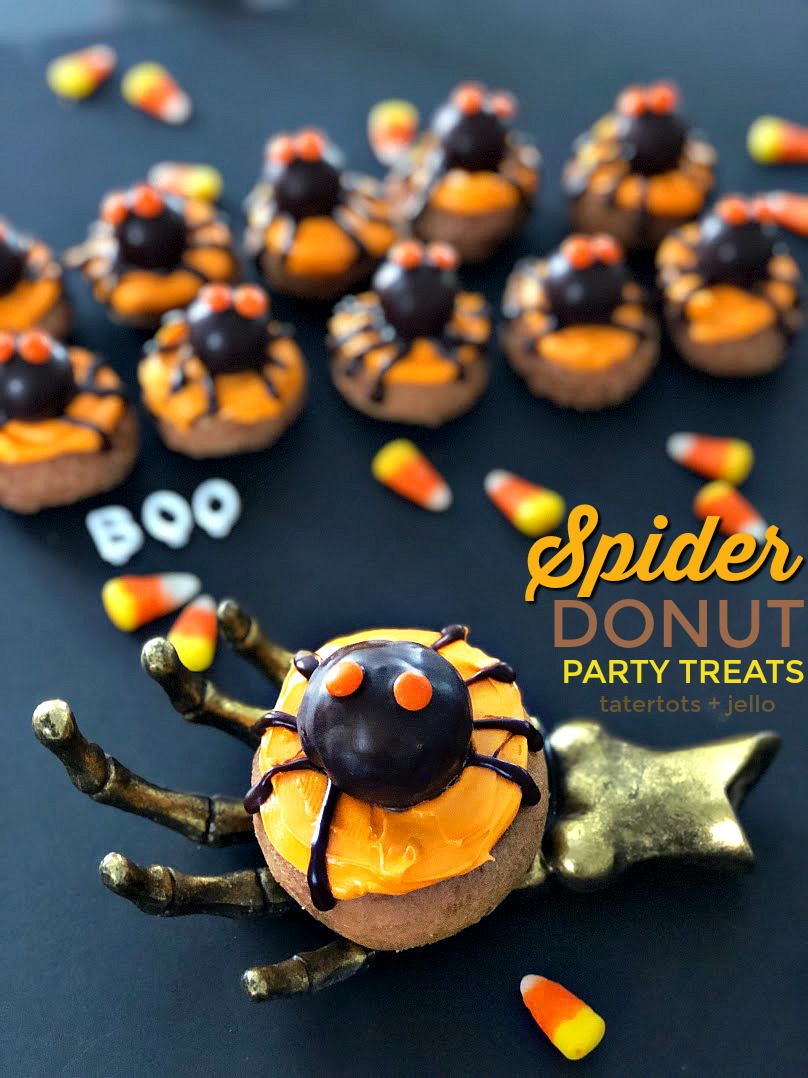 I love cute party food. And Halloween is the perfect time to whip up something adorable and tasty for a Halloween party or to take to your neighbors!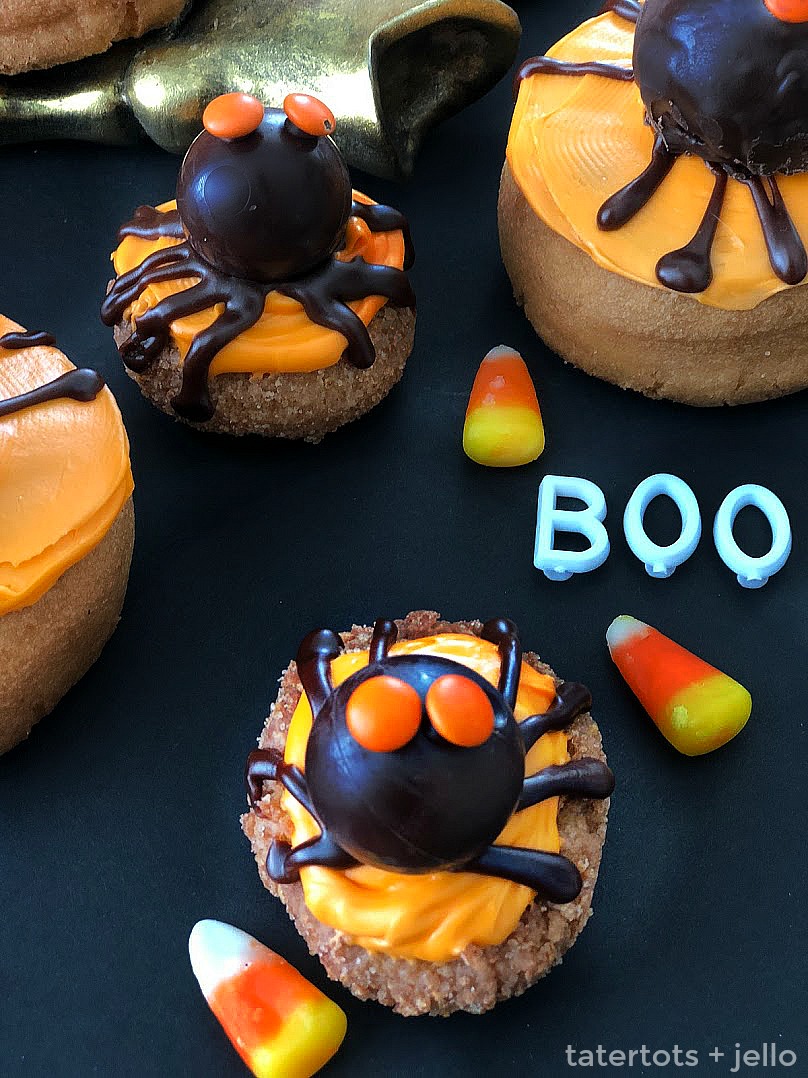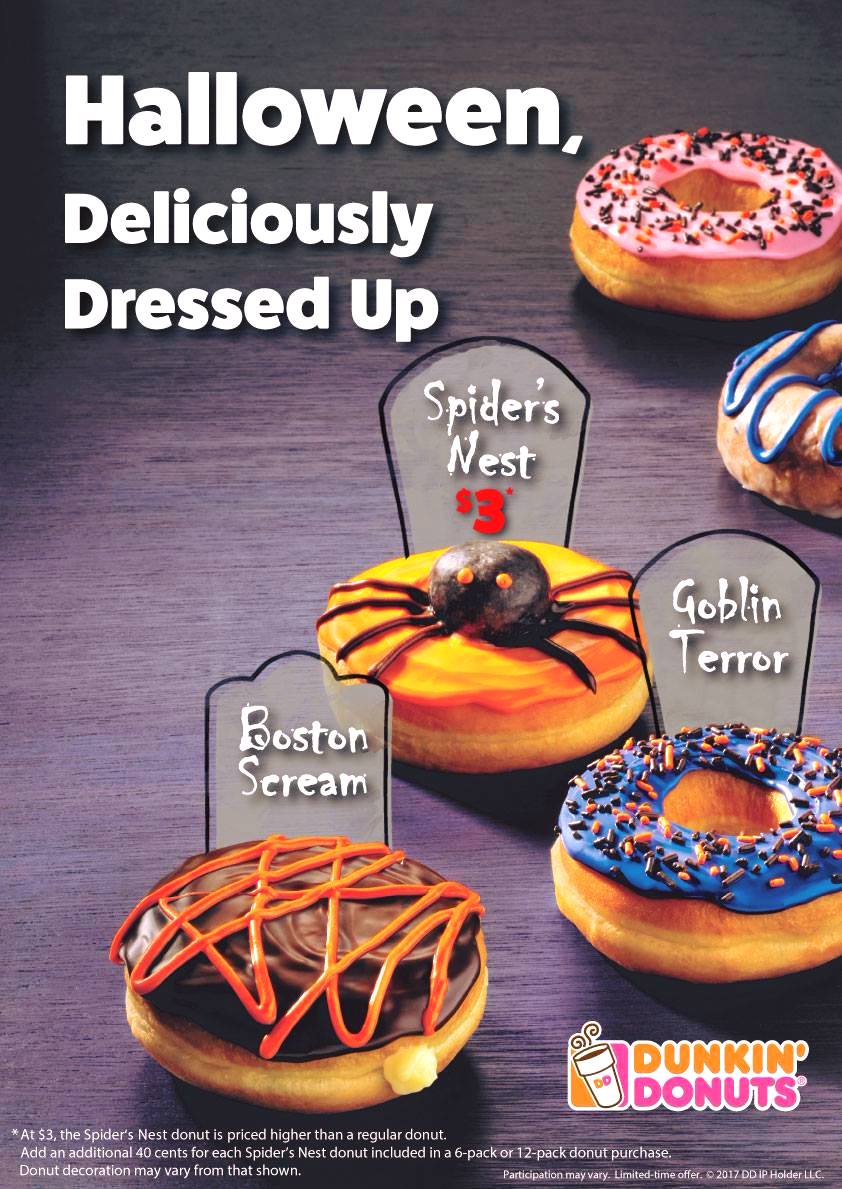 I was driving by Dunkin' Donuts the other day and saw their cute spider donuts. It inspired me to make something similar at home.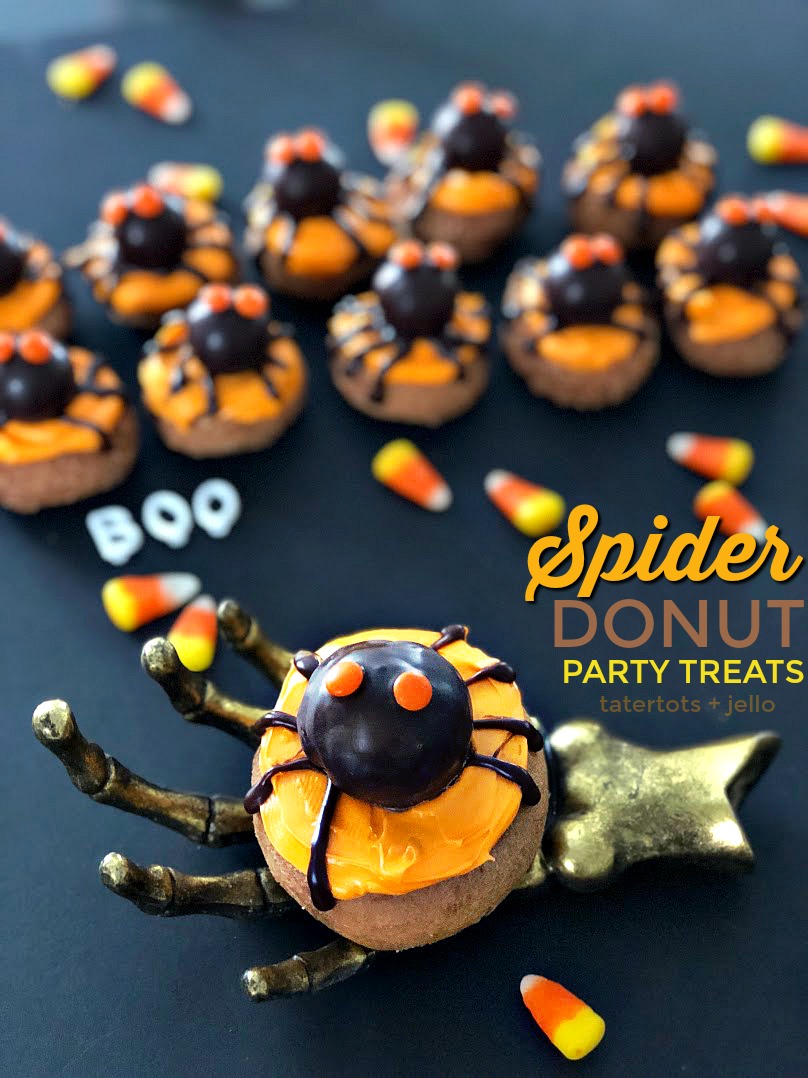 I made TWO different sized spiders. One with regular-sized donuts and one with mini donuts. The regular donut spiders have ahead made out of a donut hole and dipped in chocolate. The mini donuts have a spider head made out of a Lindt truffle – YUM!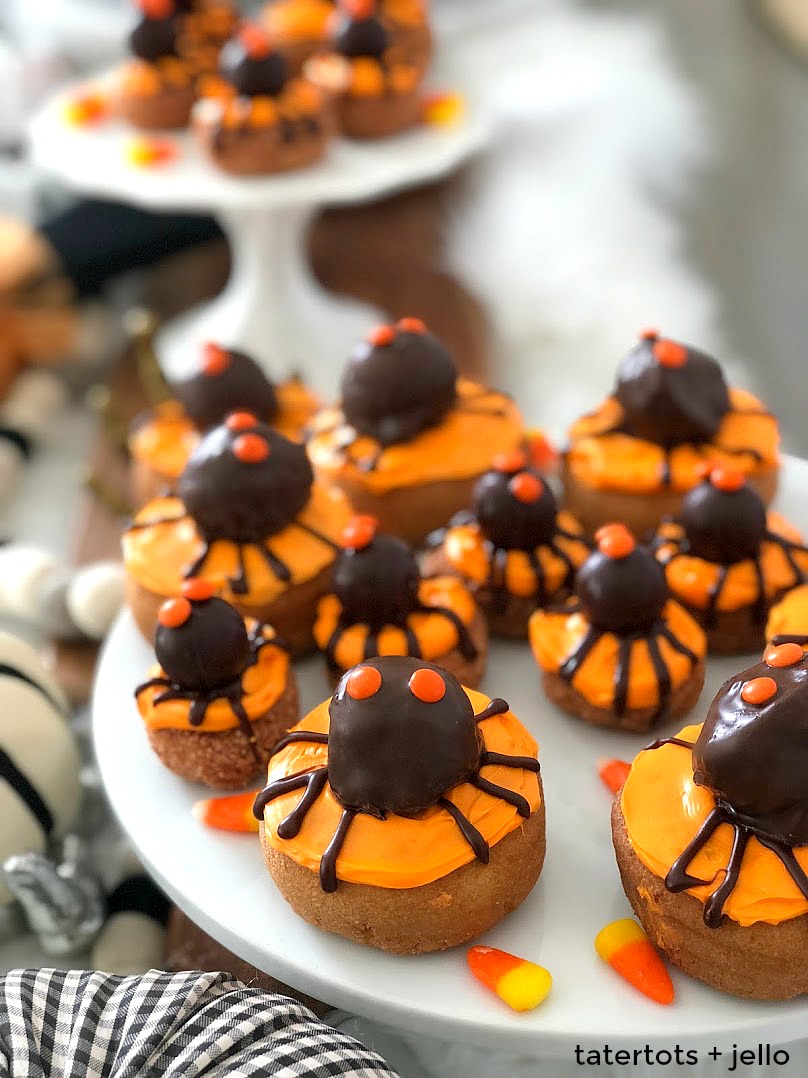 This is a fun food craft to make with your kids! There is no baking since you use already-made donuts. In minutes you can have some adorable party food.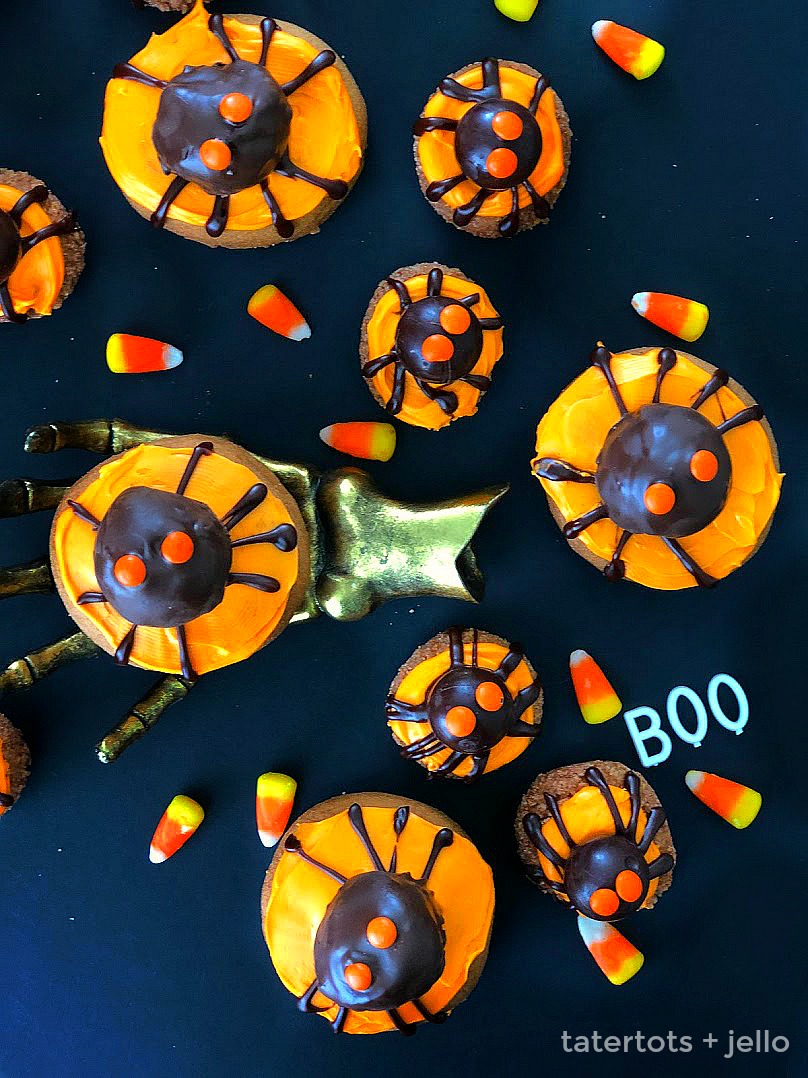 Deliver some to your neighbors.
Add some little Halloween tags and take one to each of your friends and neighbors.
How to make Spider Donut Halloween Party Treats: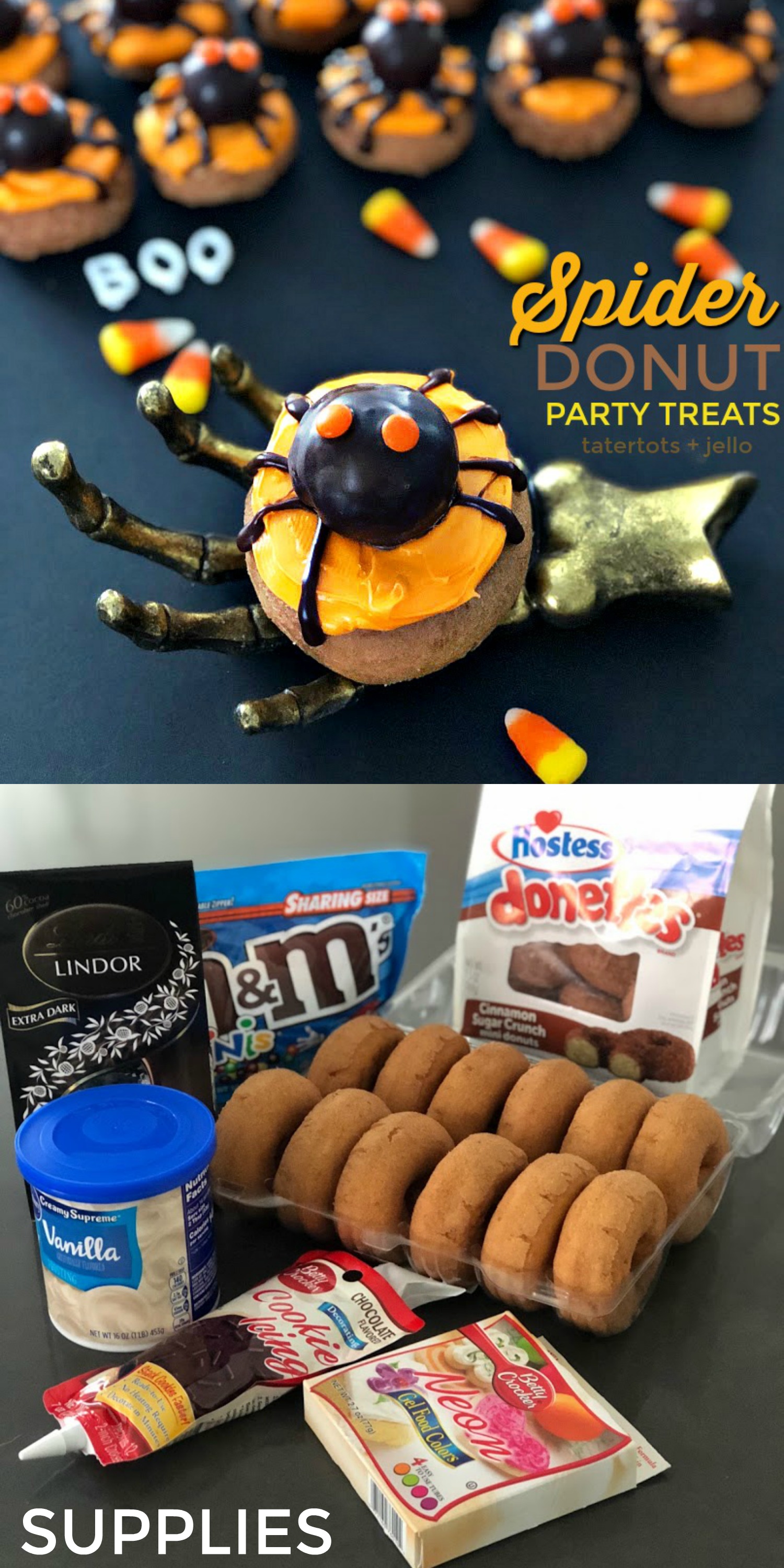 Supplies:
Donuts
Donut holes (or truffles if you are using mini donuts)
White frosting + food coloring
Orange mini M&M's for eyes
Brown frosting

Directions:
Frost donuts
Add food coloring to frosting and frost donuts. Let frosting set.
Dip donut holes in chocolate
Dip donut holes in chocolate and let cool.
Frost spider legs
Take chocolate frosting and add legs on top of the orange frosting.
Attach heads to donuts
Put the donut holes or Lindt chocolate balls on top of the frosted donuts.
Add eyes
Put a dab of brown frosting on the back of each orange mini M&M and put it on the donut holes or Lindt chocolate balls.
Enjoy your Spider Donut Halloween Treats!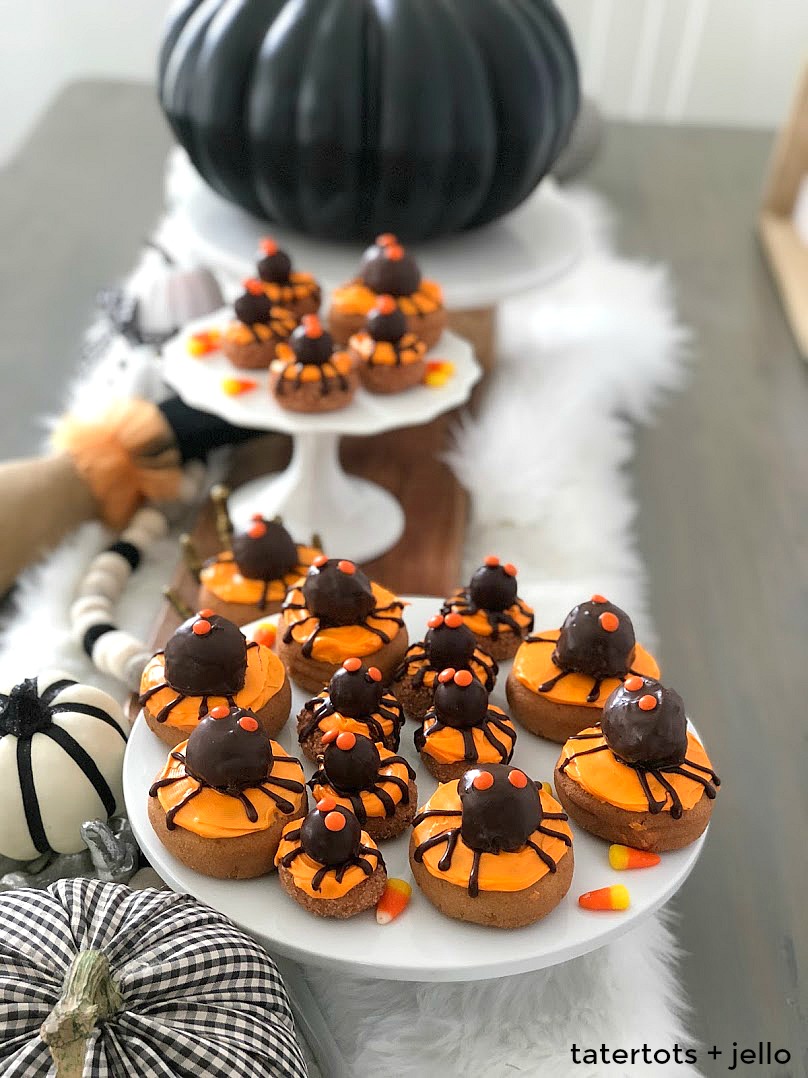 Here are some other fun Halloween Party Food to make: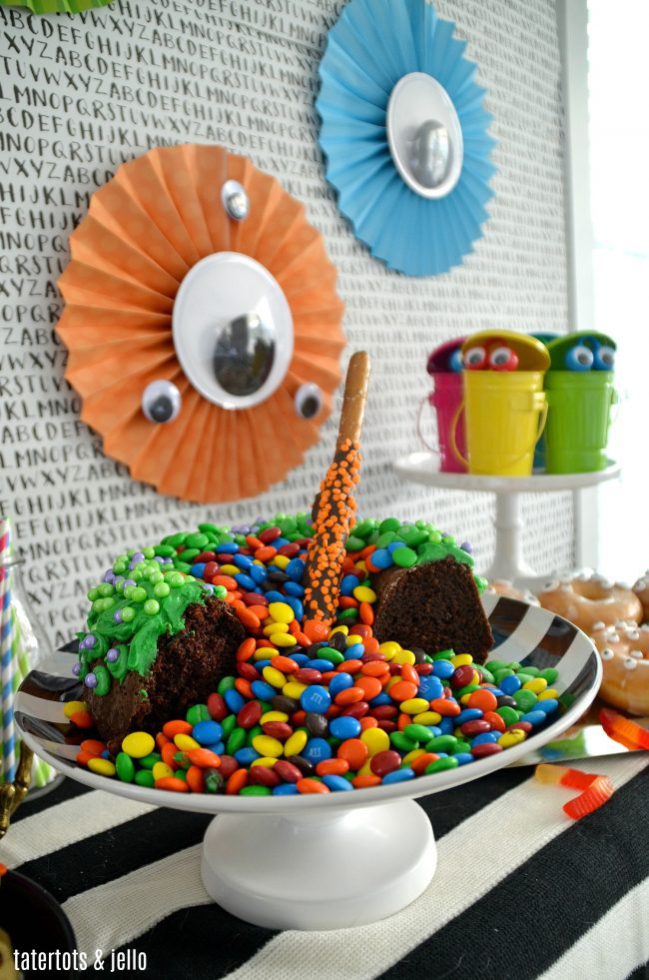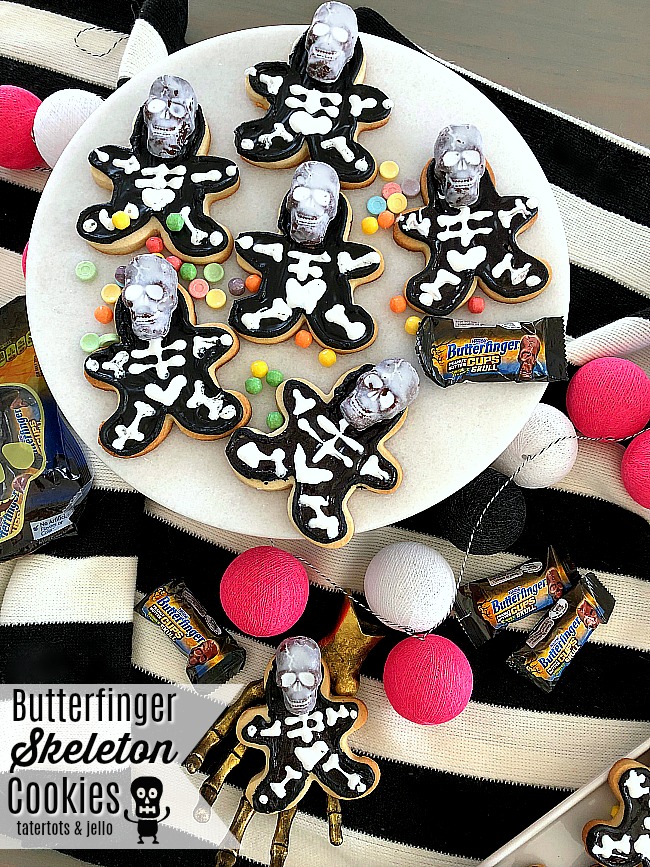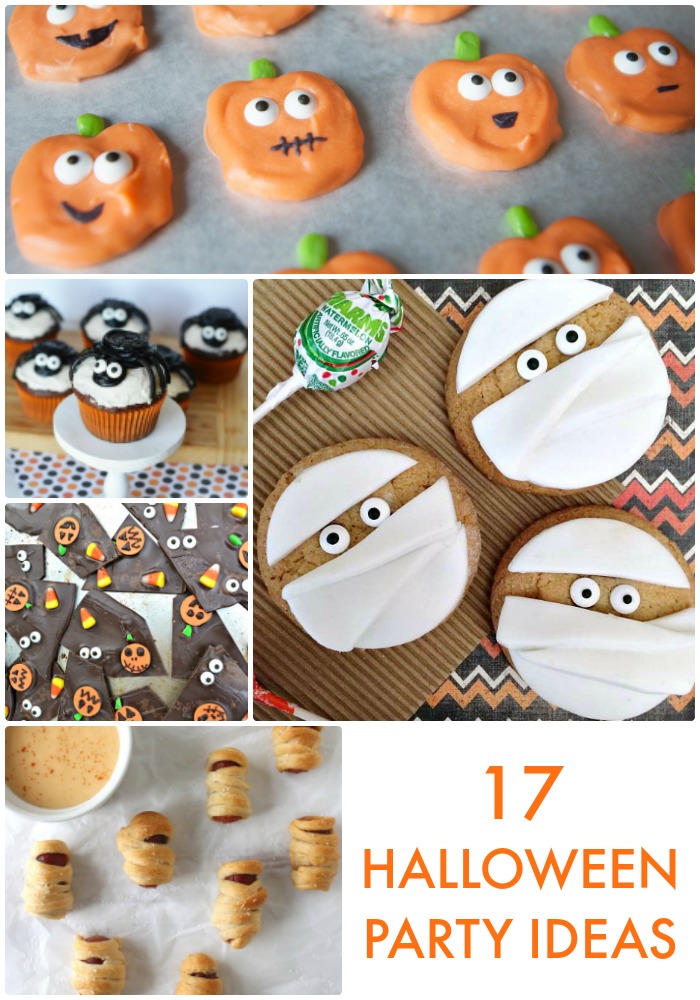 Have a SPOOKY Day!
xoxo