Thanksgiving Treat Bag Place Cards with Gilded Wood Embellishments. Create place cards treat bags for your fall dinners. Guests will know where to sit AND have some special treats to take home after dinner!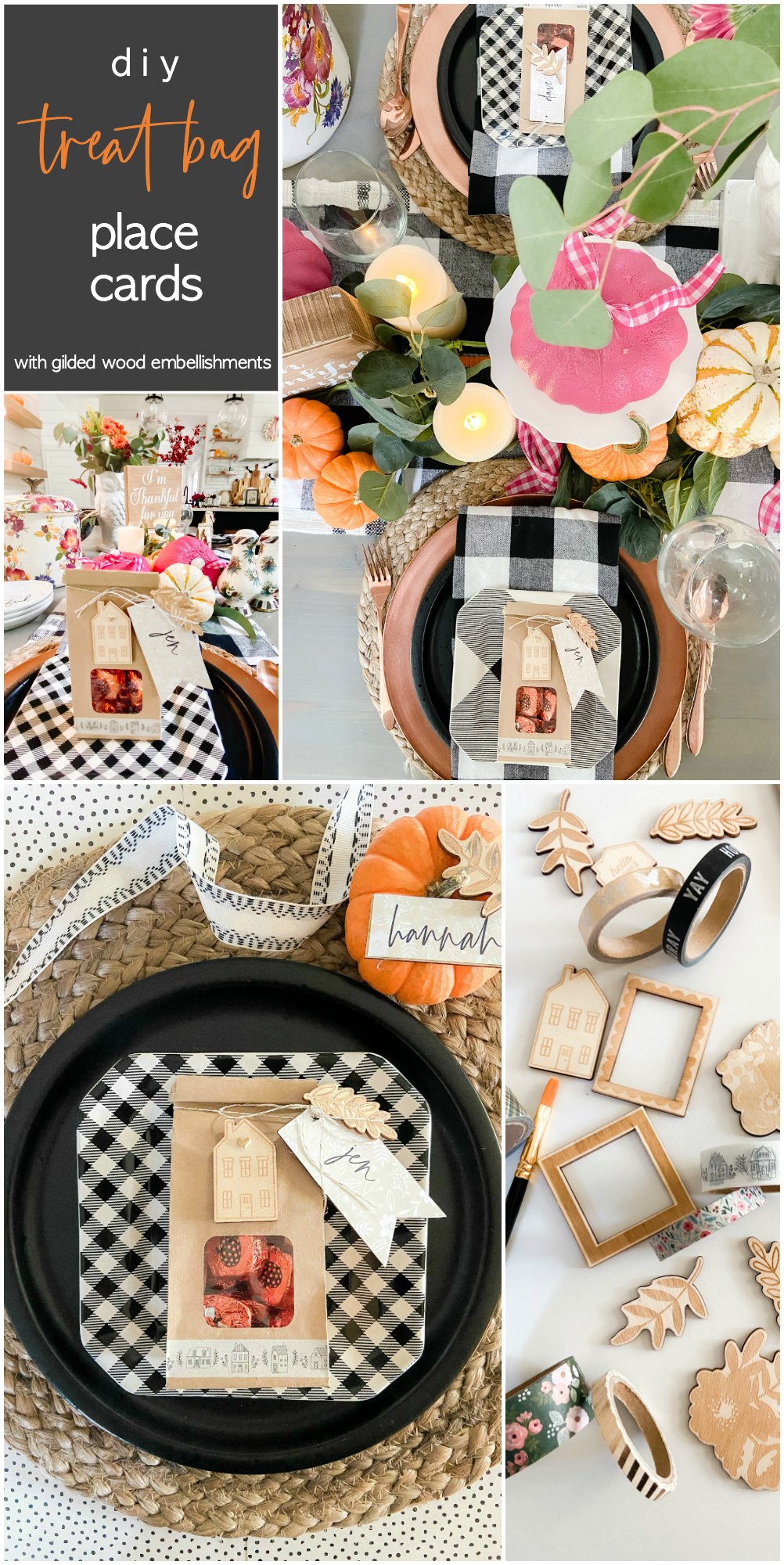 Thanksgiving Treat Bag Place Cards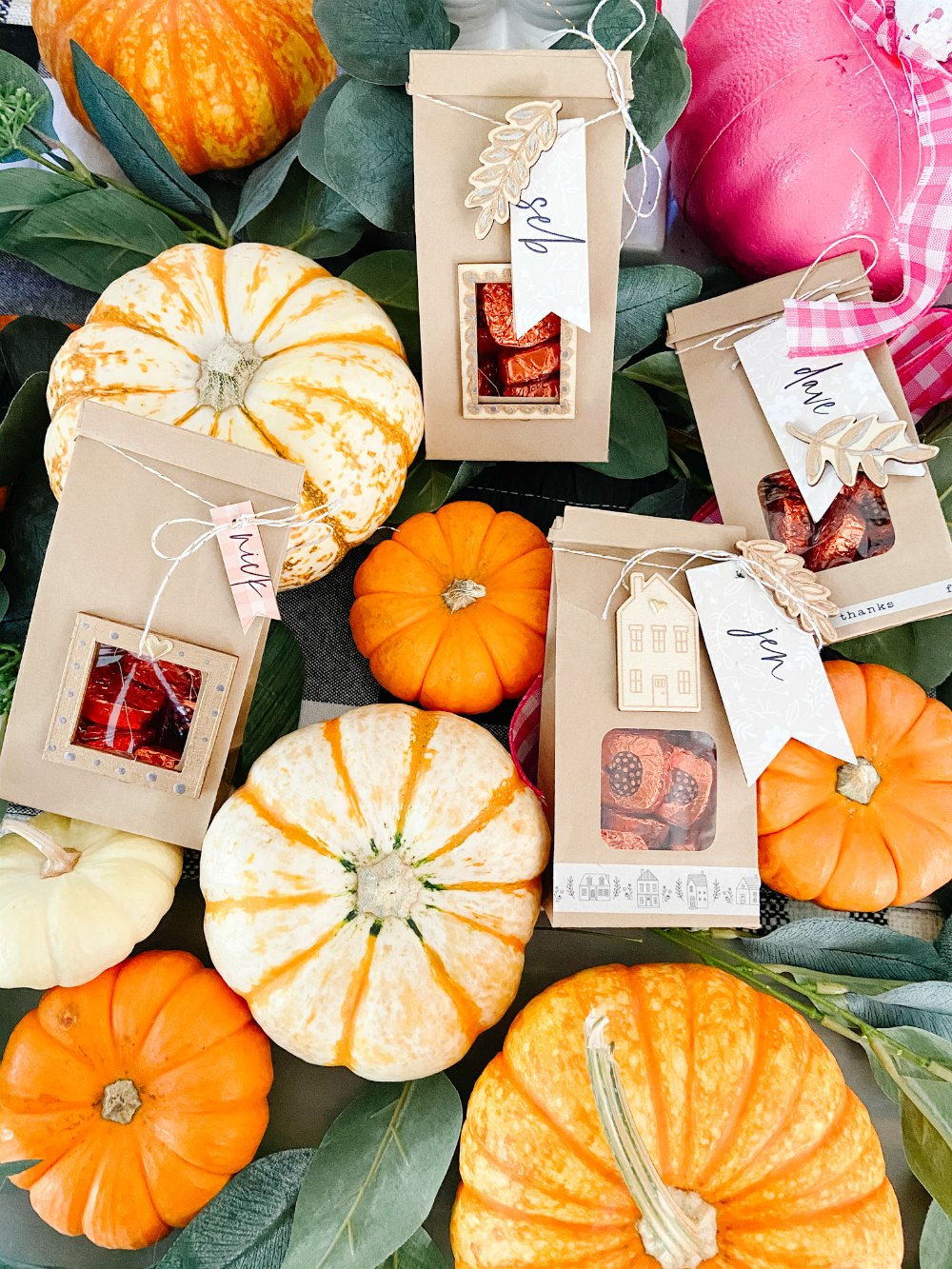 Gild wooden embellishments and add them to these adorable small gift bags. Add wooden name tags and you have a place card with a gift inside!
11 Thanksgiving Place Card Ideas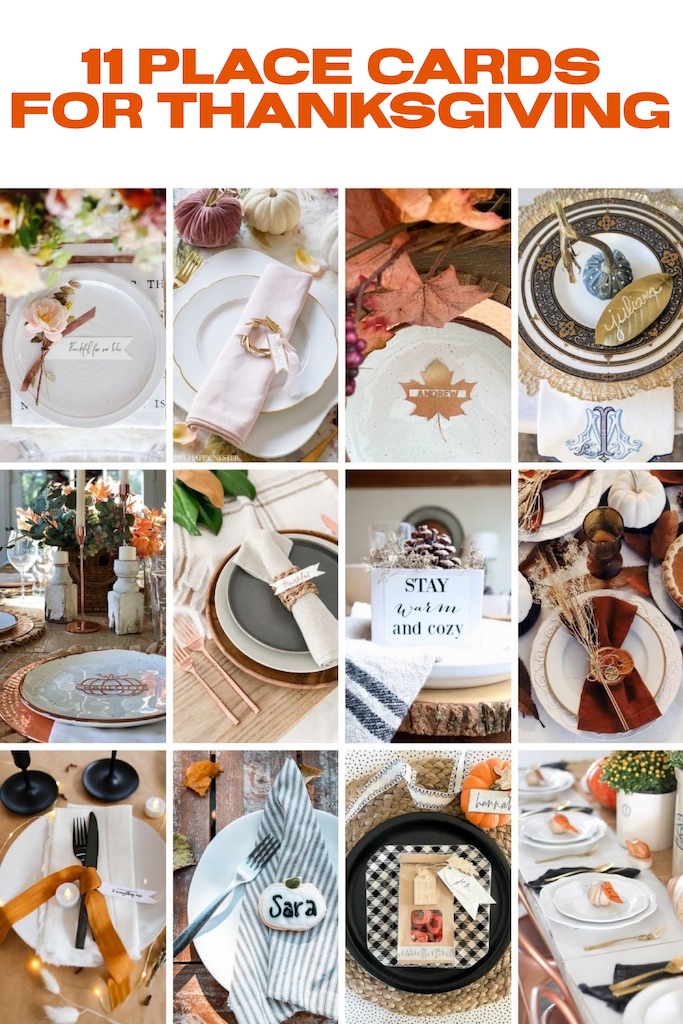 I am sharing my treat bag place cards and my friends are sharing their place cards ideas So many beautiful ideas. Just scroll down to see all of the ideas!!
Party Favor and Place Cards in One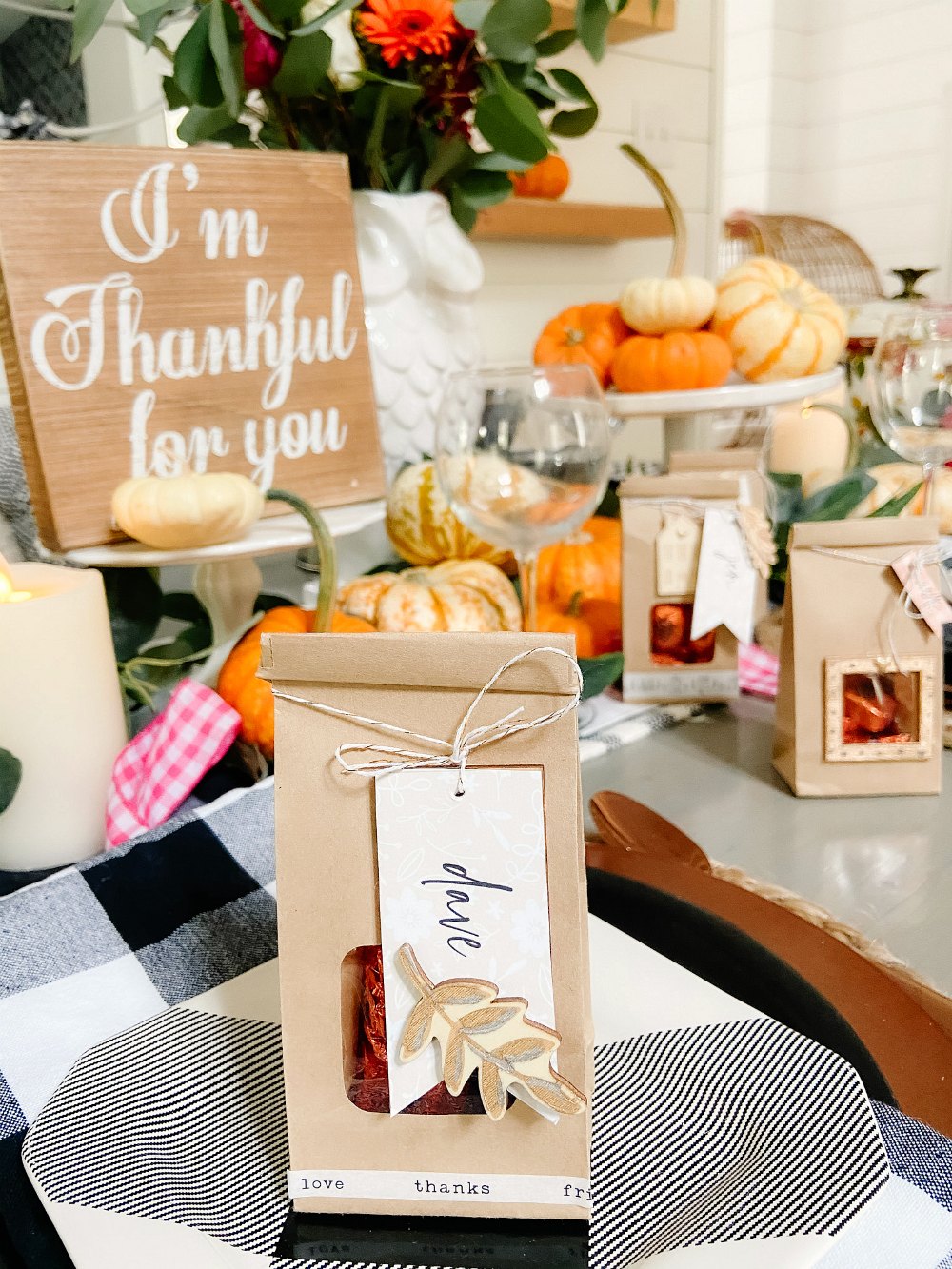 I love a simple project. Combining a party favor gift bag and a place card seems like a no-brainer to me. Plus, how excited will your guests be when they sit down to a little present?
Fill Your Gift Bag With Whatever You Choose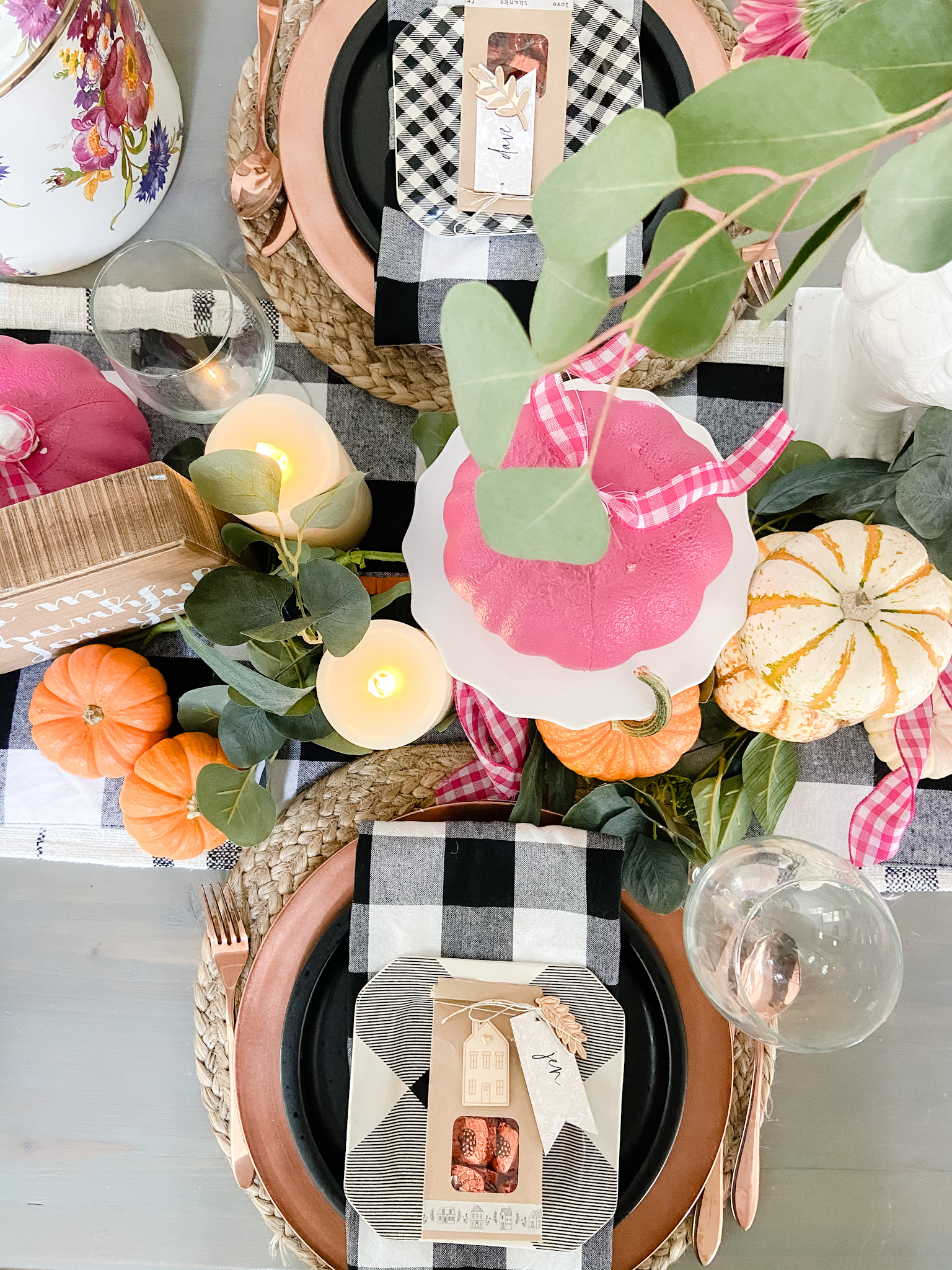 I filled my gift bags with chocolates but you can fill yours with whaetver you want? Candy! Chocolate! A pair of gloves! A beanie! It's up to you!
Where Can I Find Small Gift Bags with Windows?
These gift bags are from @shopbrmarket! These little bags are food safe and grease proof. So you can fill them with your favorite buttery treats, as well as any type of gift you want to delight your guests with! They also have ties that keep the treats inside with a transparent window that lets your guests have a peek at the treat inside. My Friend Brenda invented these!!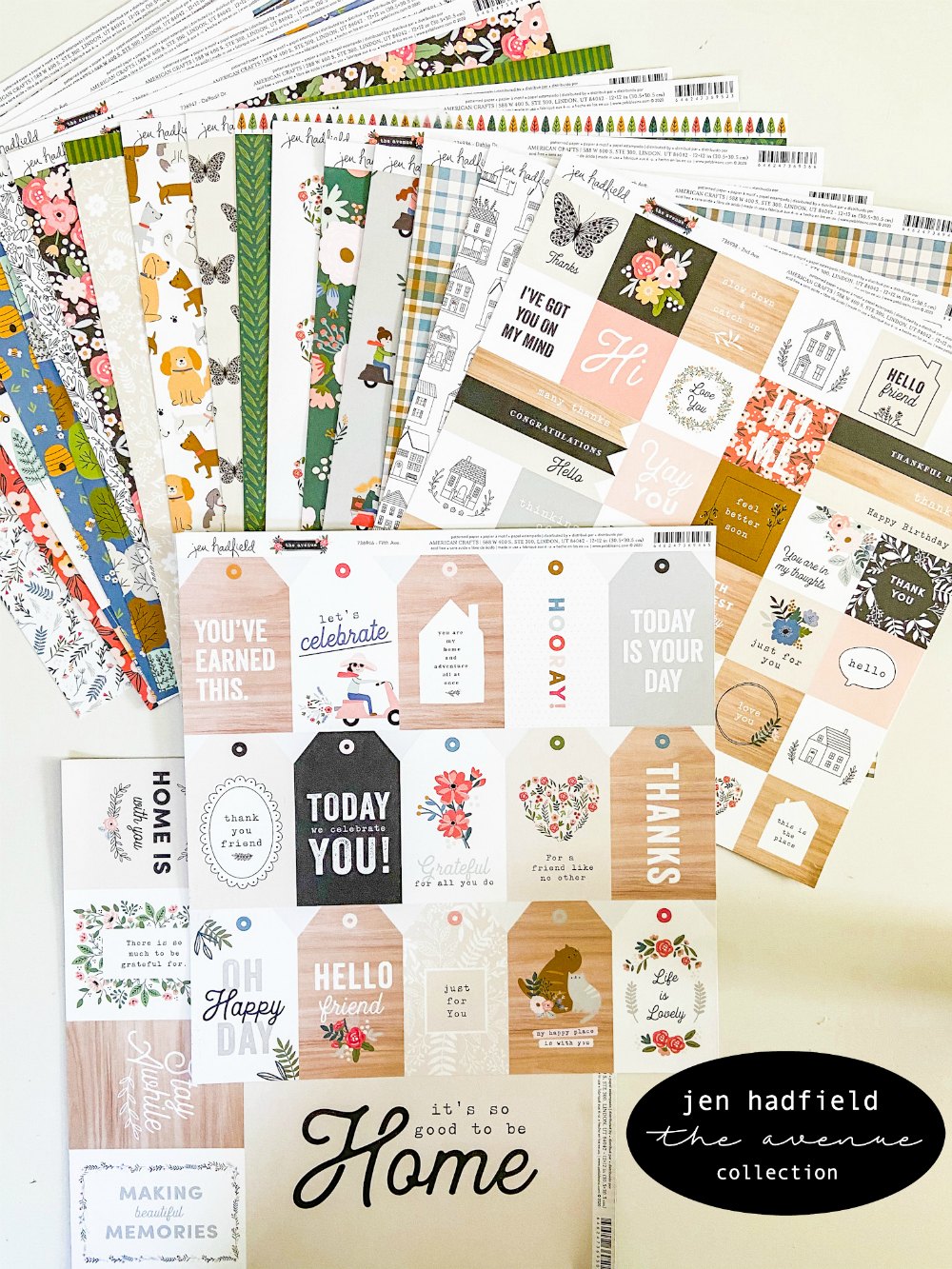 You guys!! Can I share how THRILLED I am to announce my newest line? It's The Avenue – and the line is based on our new neighborhood where we are renovating our #1891AvenuesCottage. I simply ADORE our neighborhood. It's full of GIANT trees, 100 year old gorgeous homes and it's right downtown so we can walk all over the place.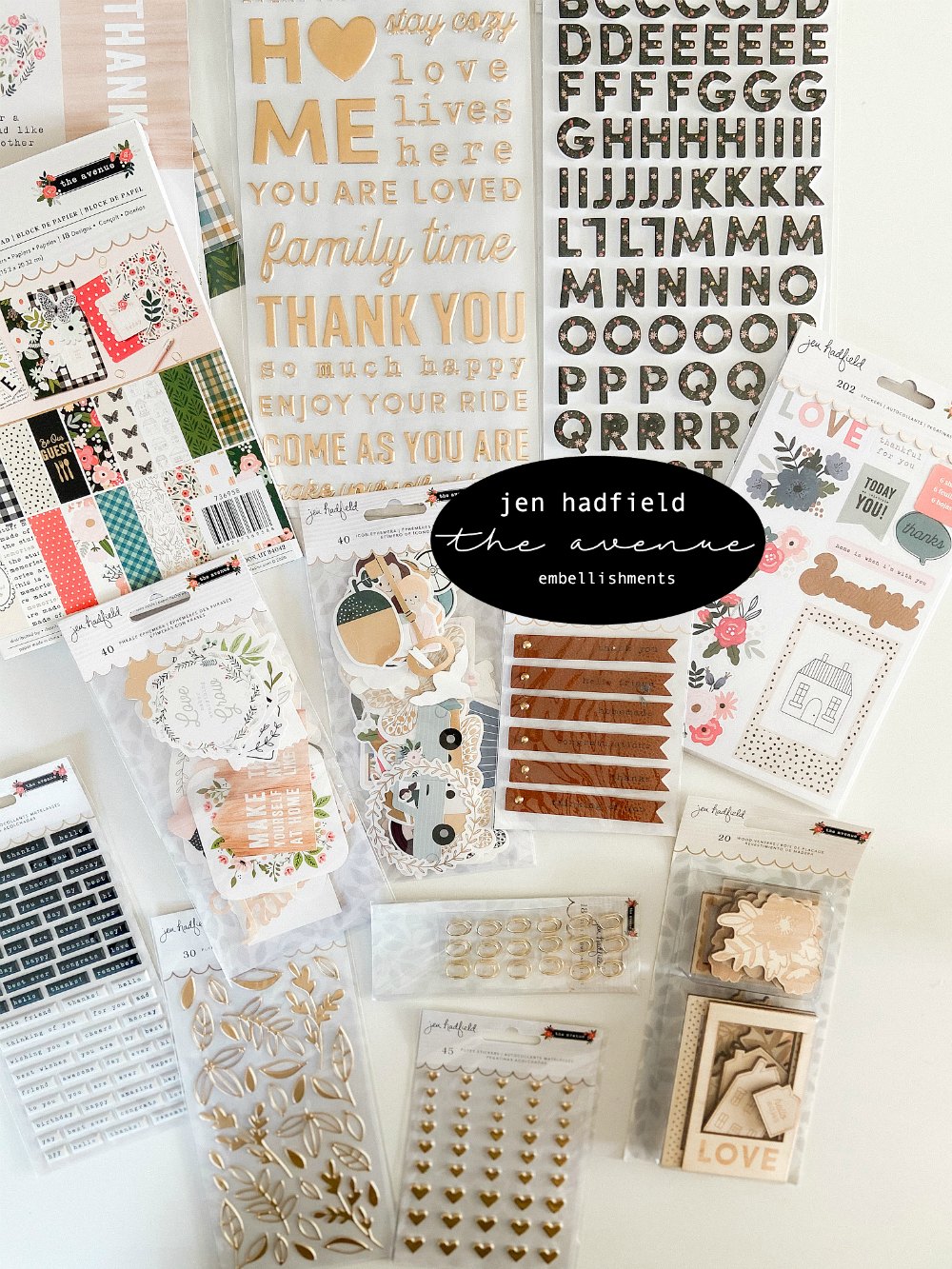 Jen Hadfield Wood Embellishments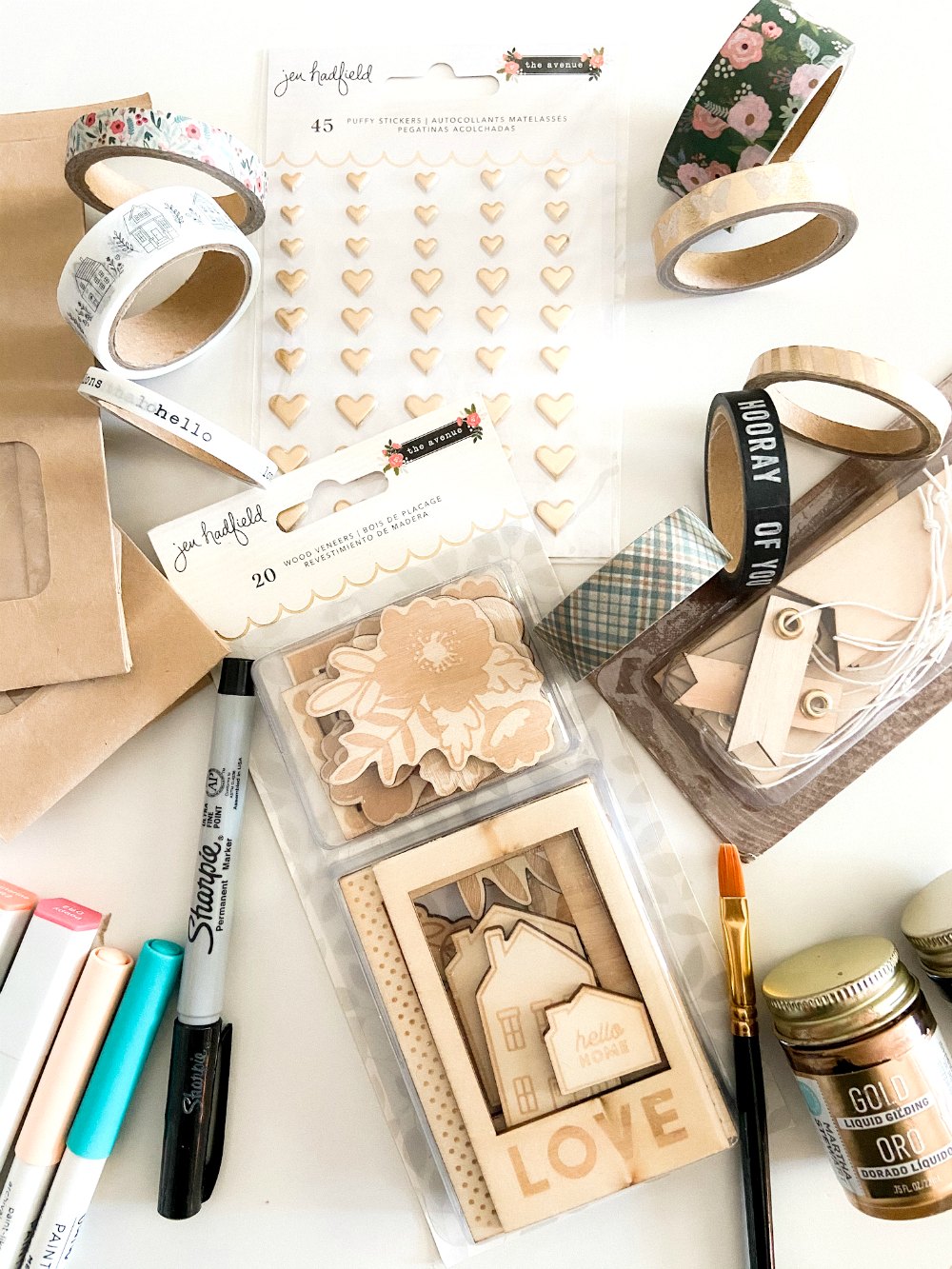 One of my favorite things in the line are these wood embellishments. They can be used for all kinds of projects — scrapbooking, cards, home decor and gifts! Look at the cute shapes.
Gild Wood Embellishments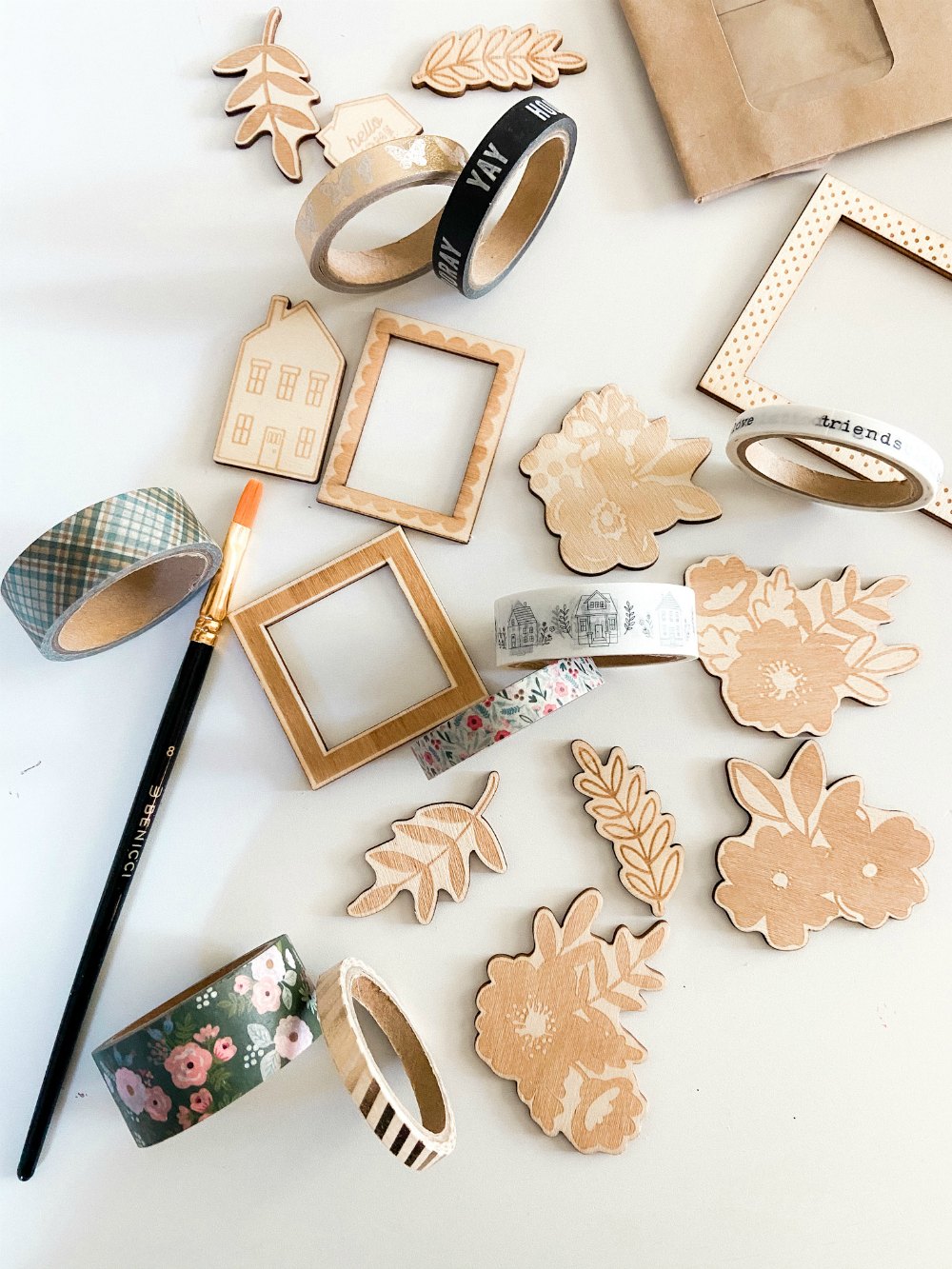 I gilded some details on the embellishments. So easy and fun to do. I used Martha Stewart's gilding medium and I love how shiny it is! Just brush on the silver or gold to highlight whatever you want!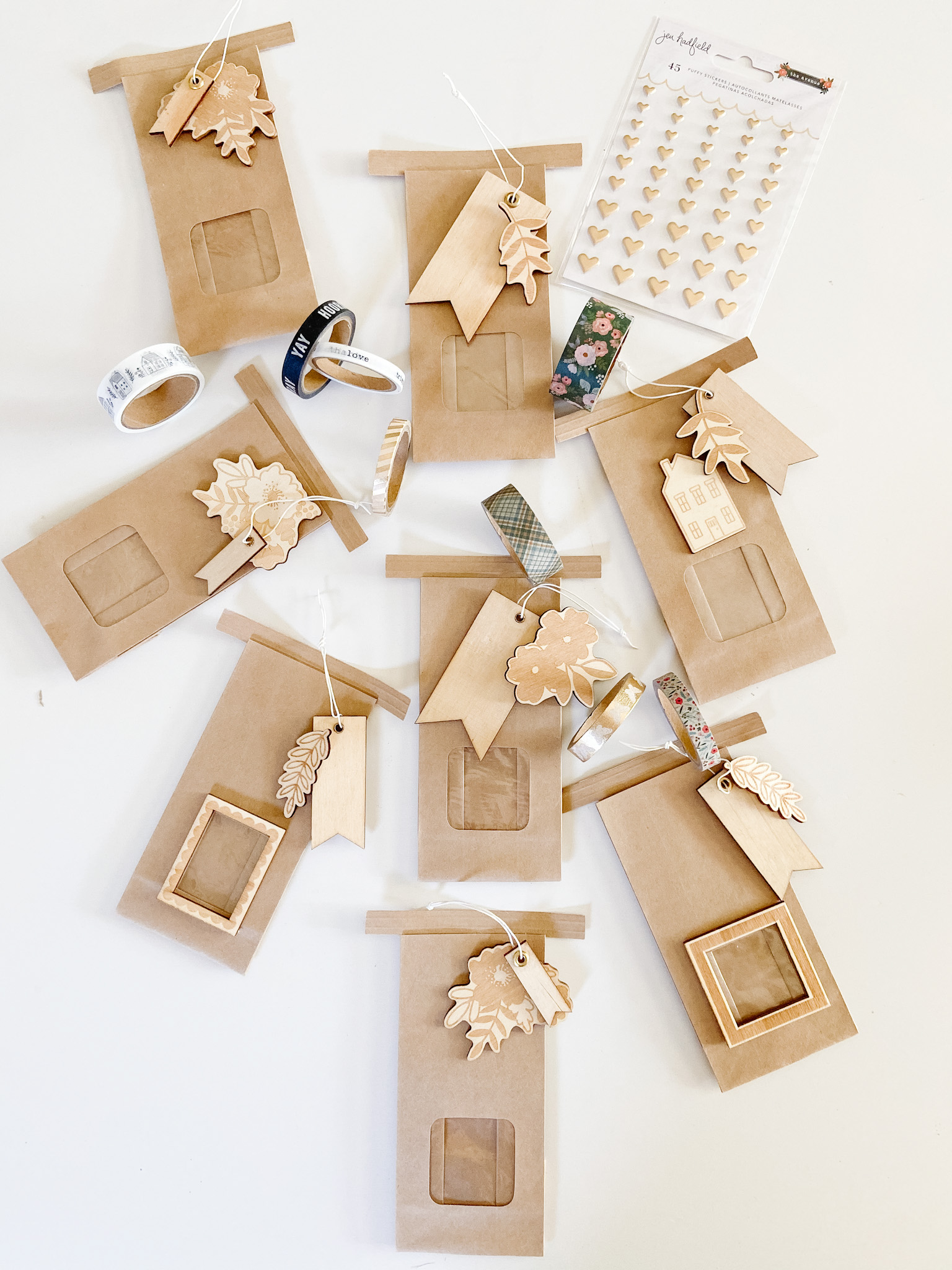 How to Make Custom Place Card Tags with Your Printer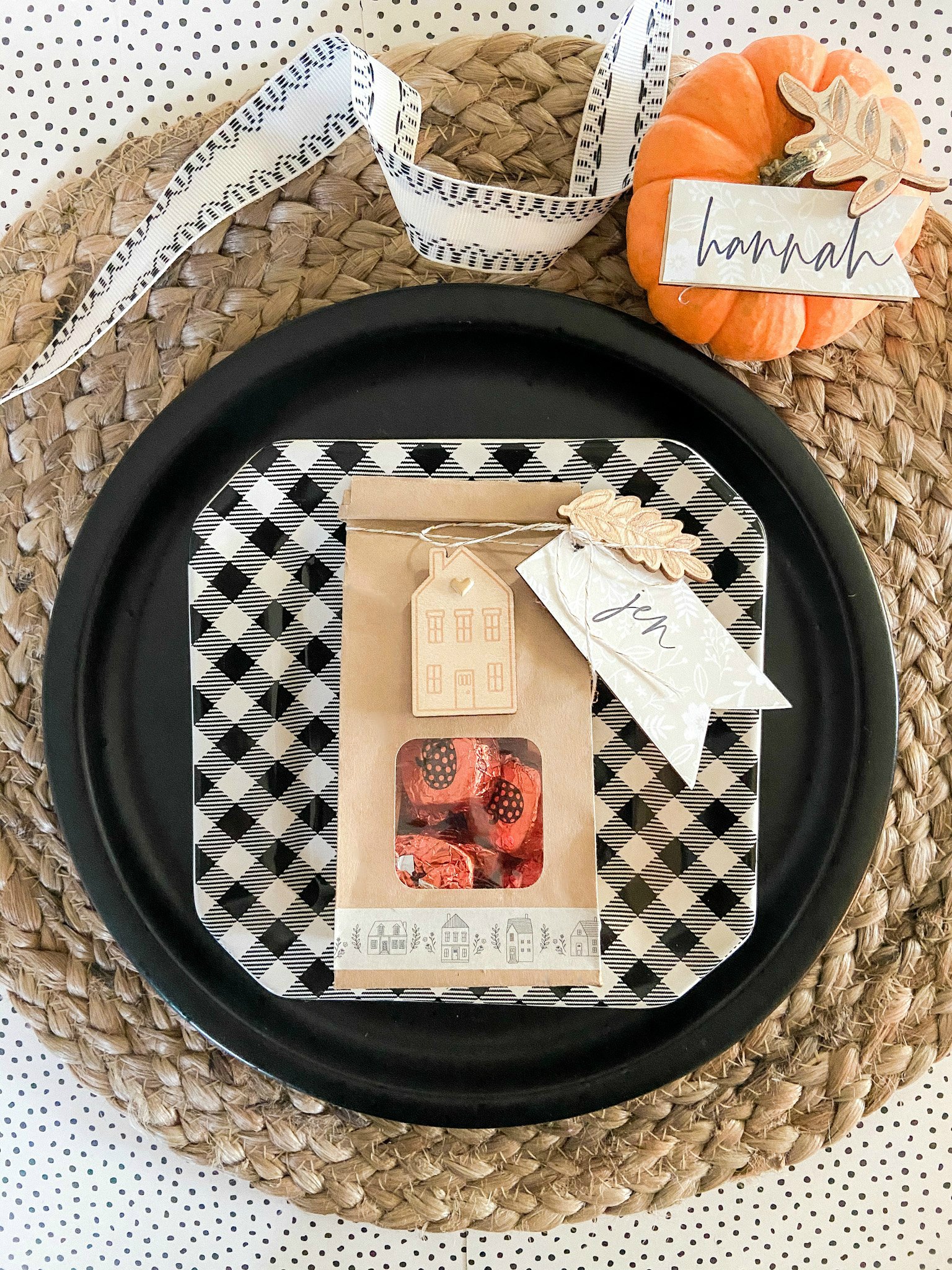 I used wood tags for these name tags. I went into picmonkey, wrote the names out in the program. I created a canvas that is an 8.5 x 11 size qhich = to 2550 x 3300 pixels. Then I saved the document and put it into word and printed the names out onto a piece of my scrapbook paper that I cut into a 8.5 x 11 inch size to go through my printer. Then I simply traced the wood tag shape over the names on the paper and cut them out. I glued the paper onto the top of each wood tag! Then I glued the wood embellishments onto each tag.
Add Washi at the Bottom of the Bags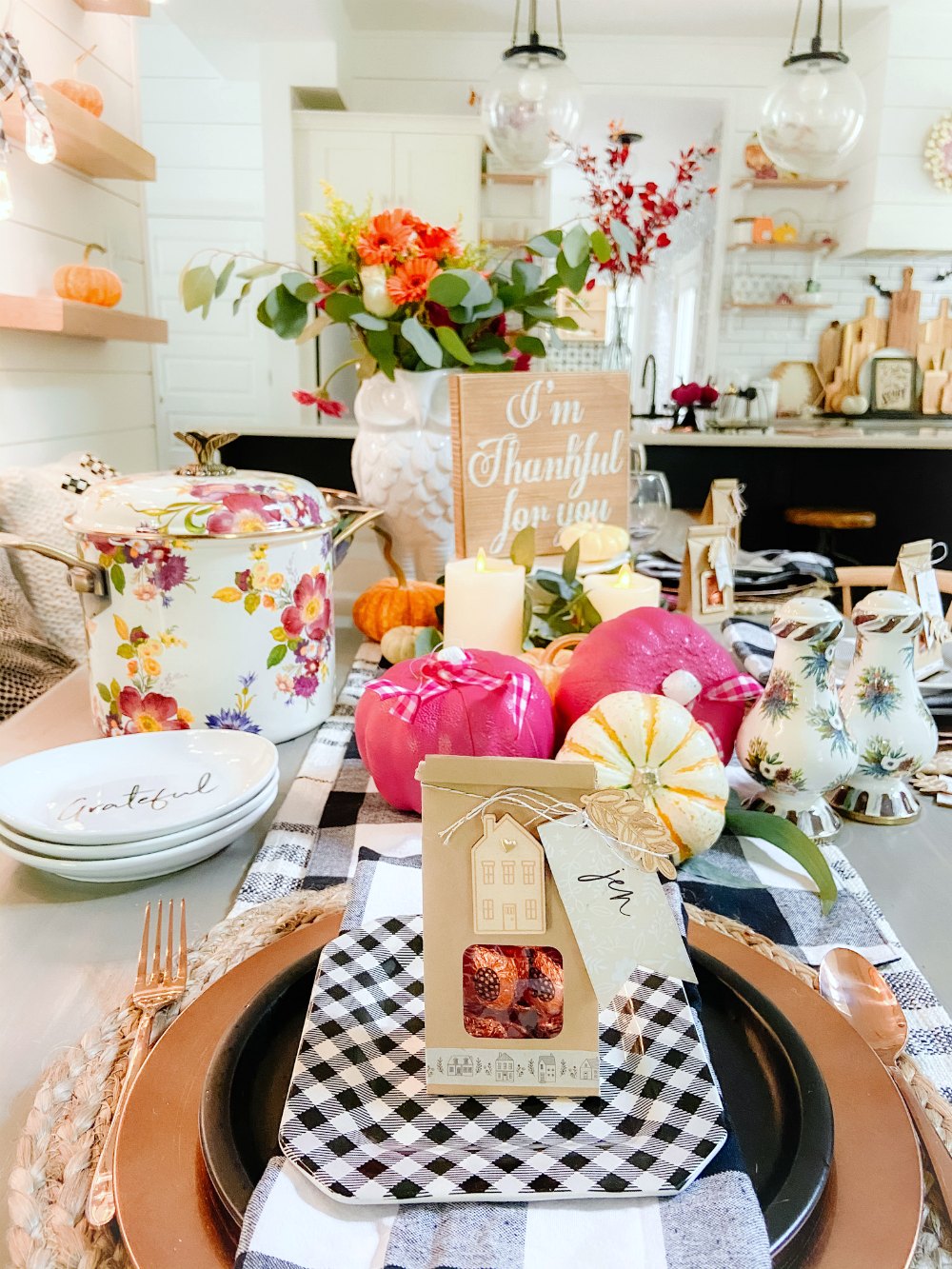 I used washi from my new The Avenues line. I LOVE it so much! There are beautiful florals, a gold butterfly, gold stripes, a black word washi and a white word washi, plus the houses which are my favorite!
Tie the Tag on Your Gift Bag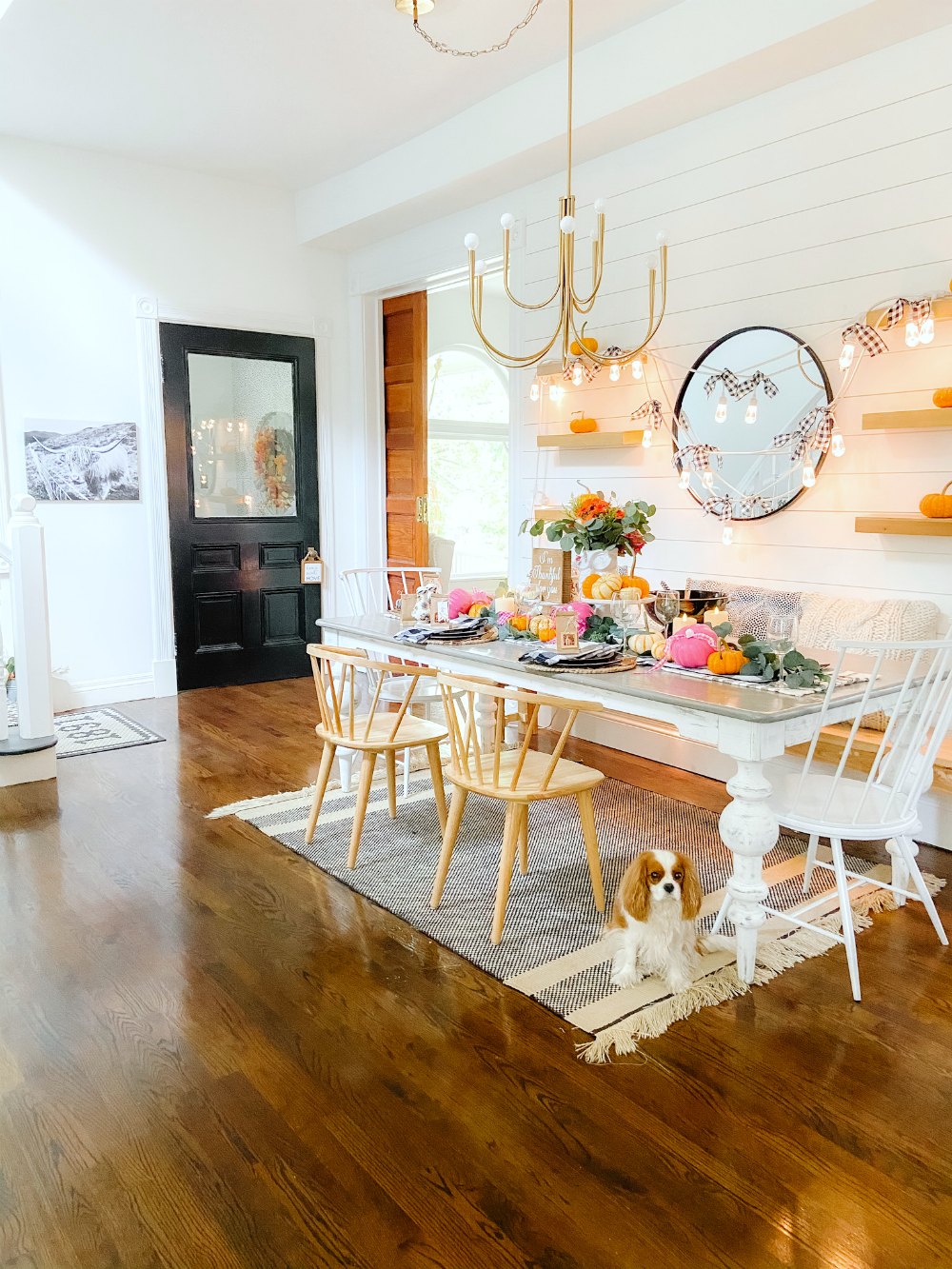 I used twine to tie the tags onto the bags. The bags have metal ties at the top that you fold down to keep the treats fresh inside.
Treat Bag Place Cards Video
I made a little video that shows how easy it is to make these little place card treat bags!
11 Thanksgiving Place Card Ideas
11 Beautiful Place Cards For Thanksgiving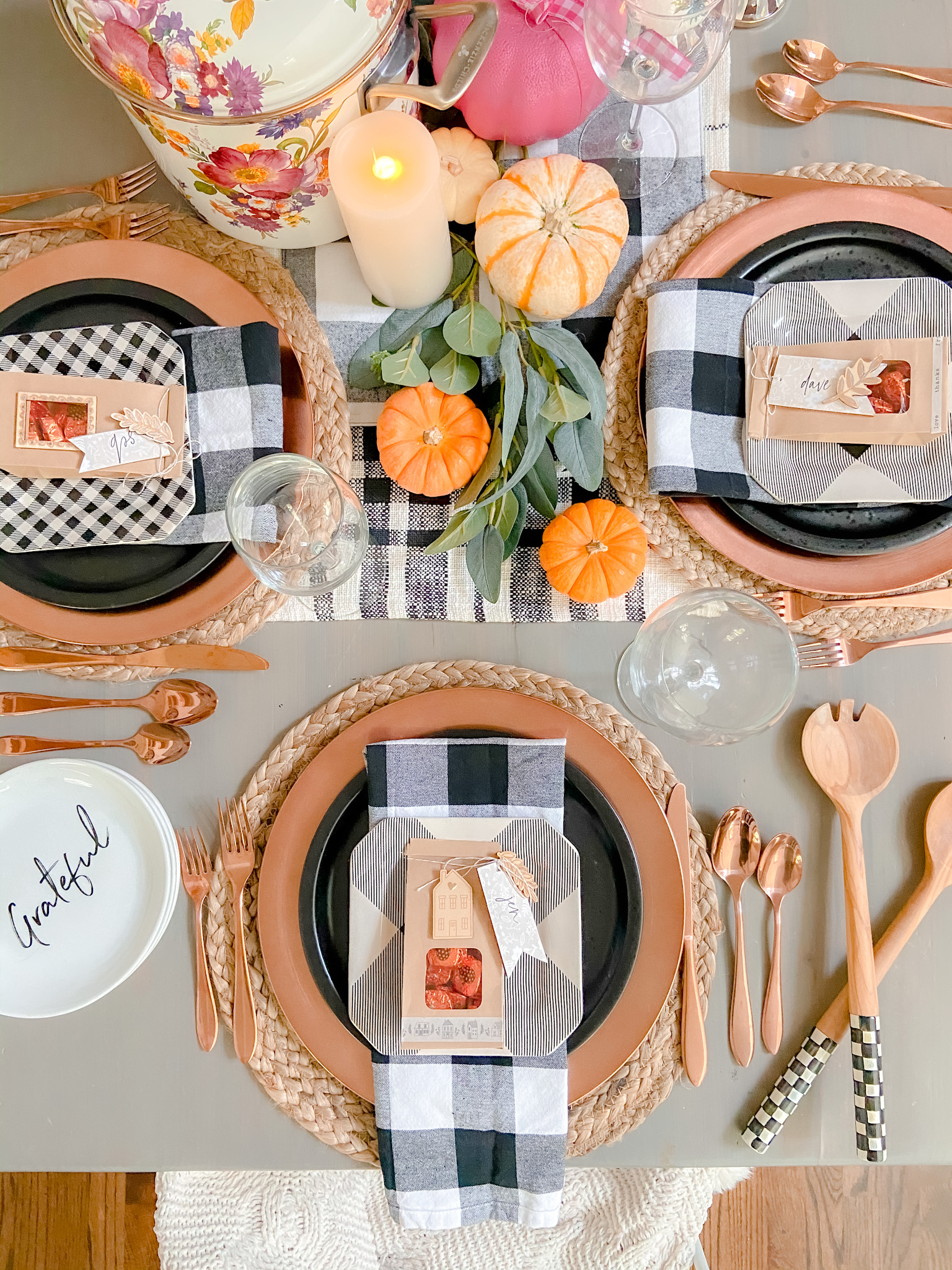 More Thanksgiving Ideas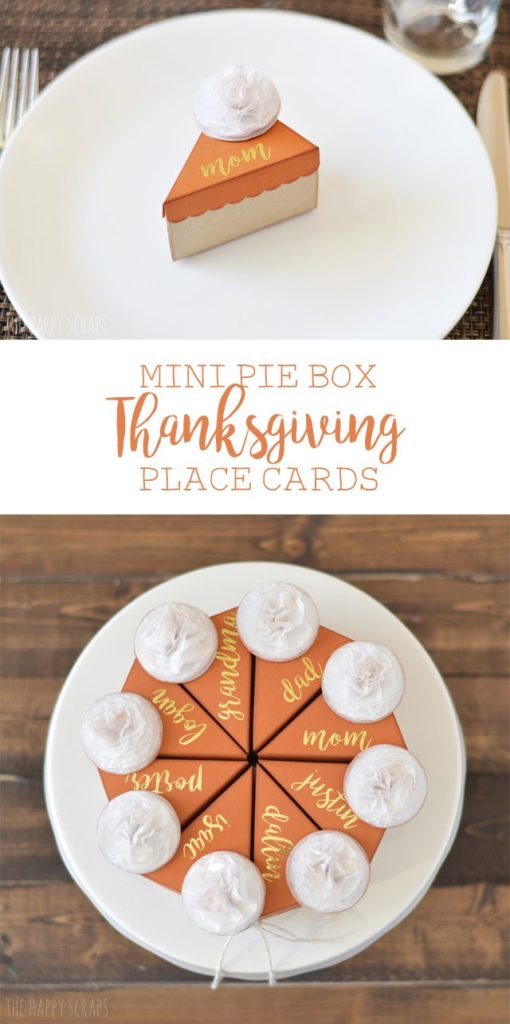 Here are a few ways we love making Thanksgiving special:
Pin Treat Bag Place Cards for Later
What are YOUR Thanksgiving plans this year?
xoxo