Ways to Bring Color into Your Cottage Home for Fall. Bring BRIGHT colors into your Fall home with colorful accessories, rugs and natural elements!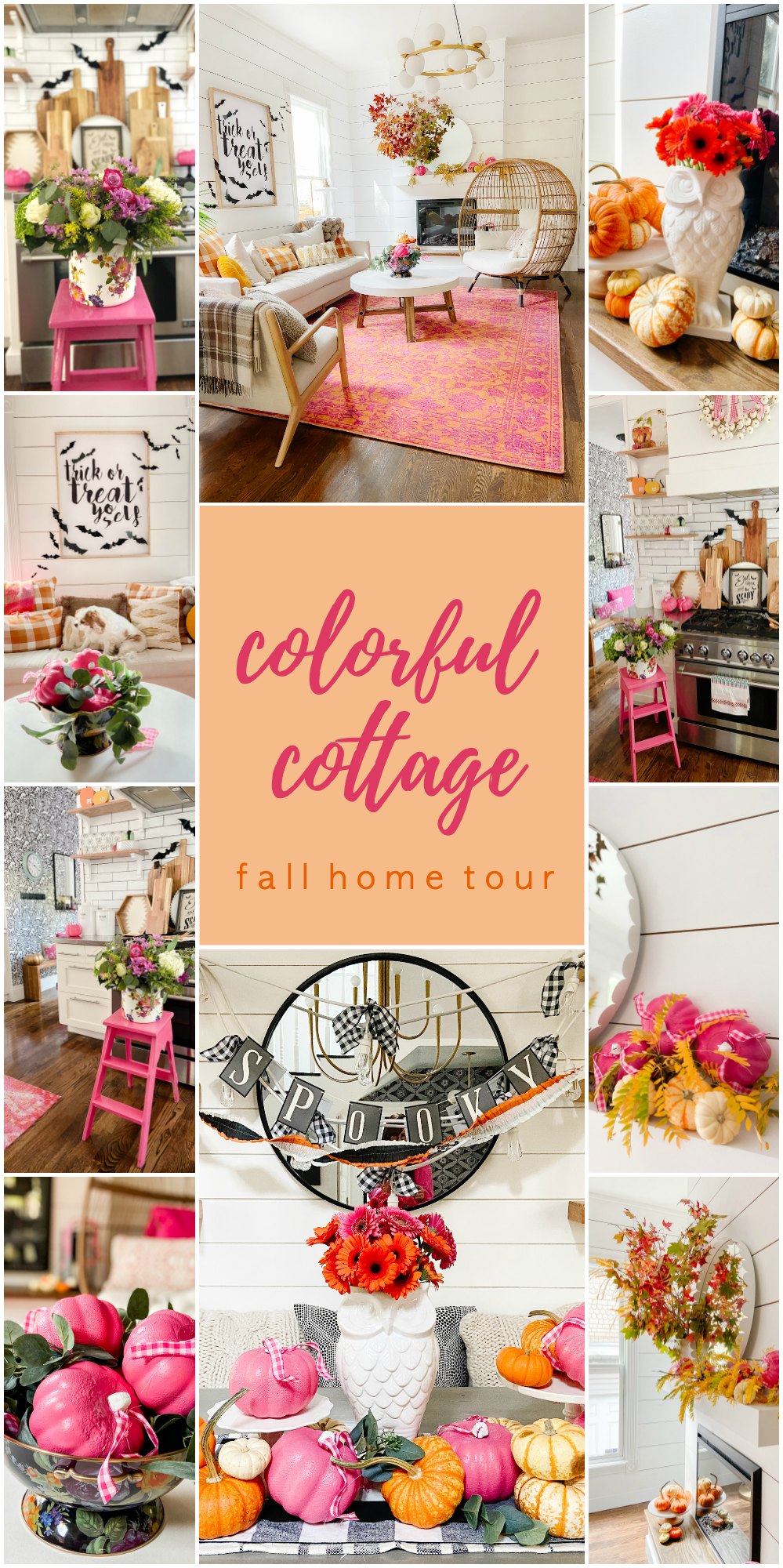 Colorful Life Fall Tour

Hello! I am THRILLED to be joining some lovely friends who all love COLOR for a very fun COLORFUL home tour! Head over to Jennifer at Dimples and Tangles to begin! If you are here from Rhoda's at Southern Hospitality – welcome! I've know Rhoda for more than 10 years and LOVE her style!!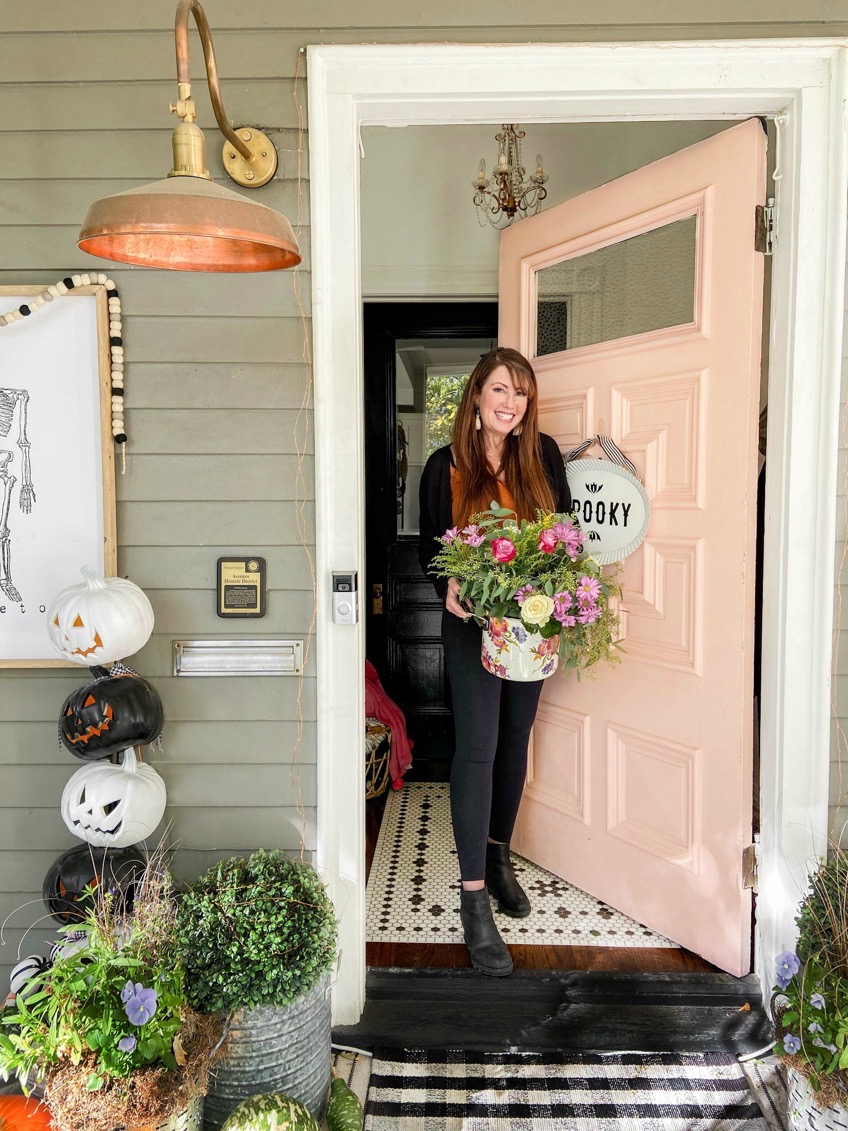 Fall is the perfect time to bring in MORE color! You can bring in the traditional fall colors of yellows oranges and reds and also non-traditional colors like purple, blues or PINKS!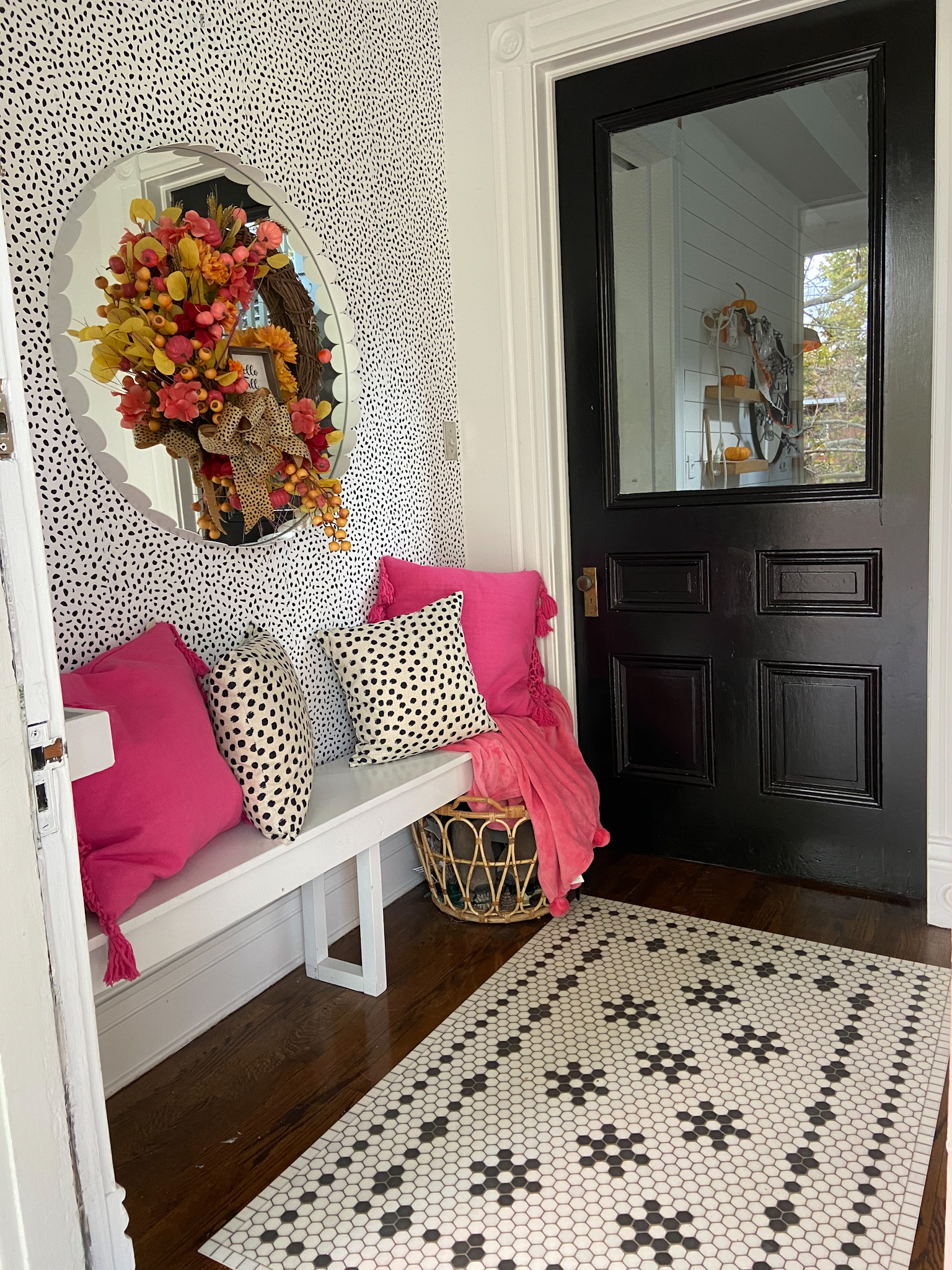 Easy Ways to Incorporate Color into Your Cottage Home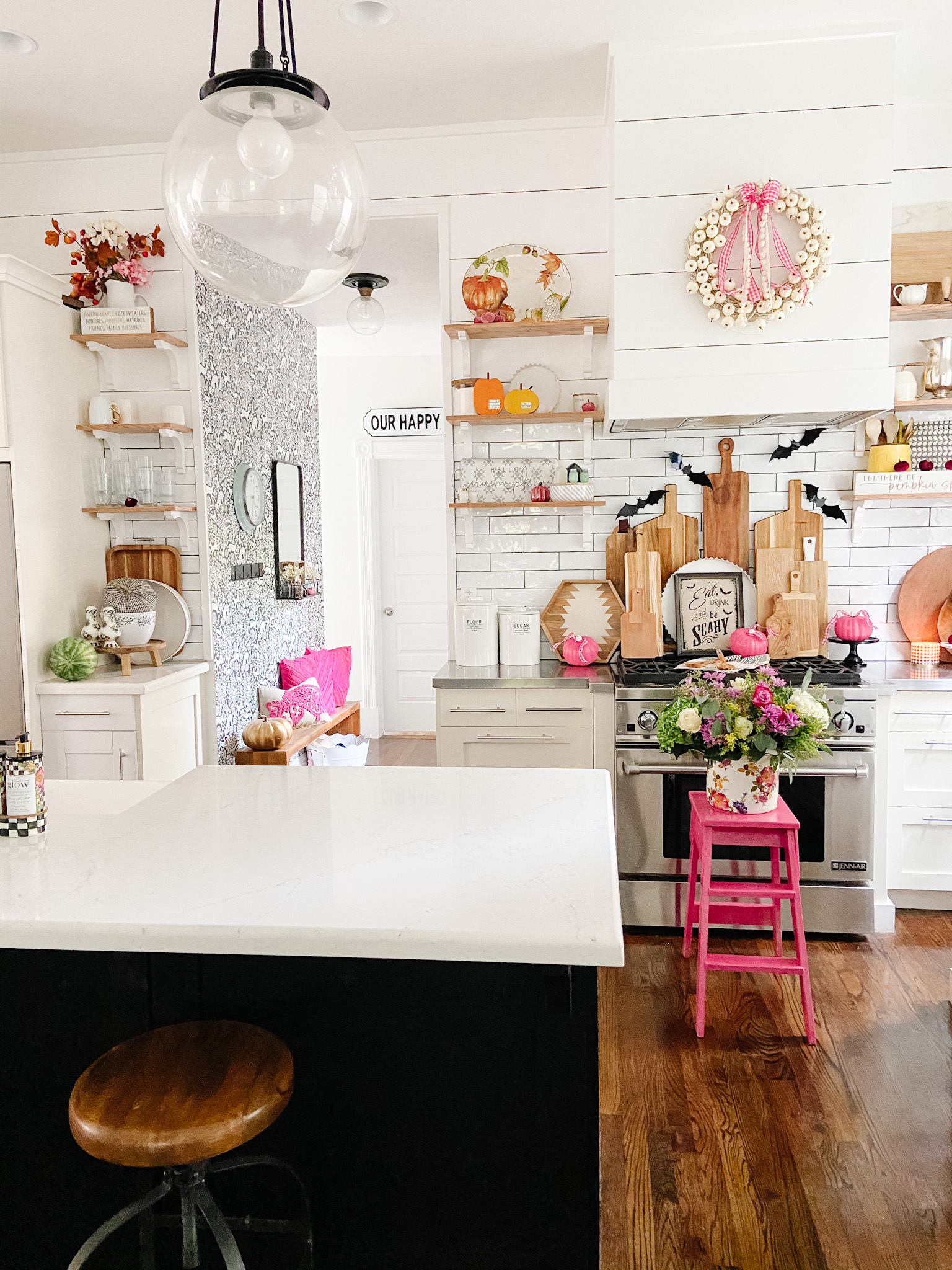 I love keeping my walls plain so that I can change out my colors for different seasons! Here are some easy ways to bring color to different parts of your home for fall.
Add Bright Rugs to Your Cottage Home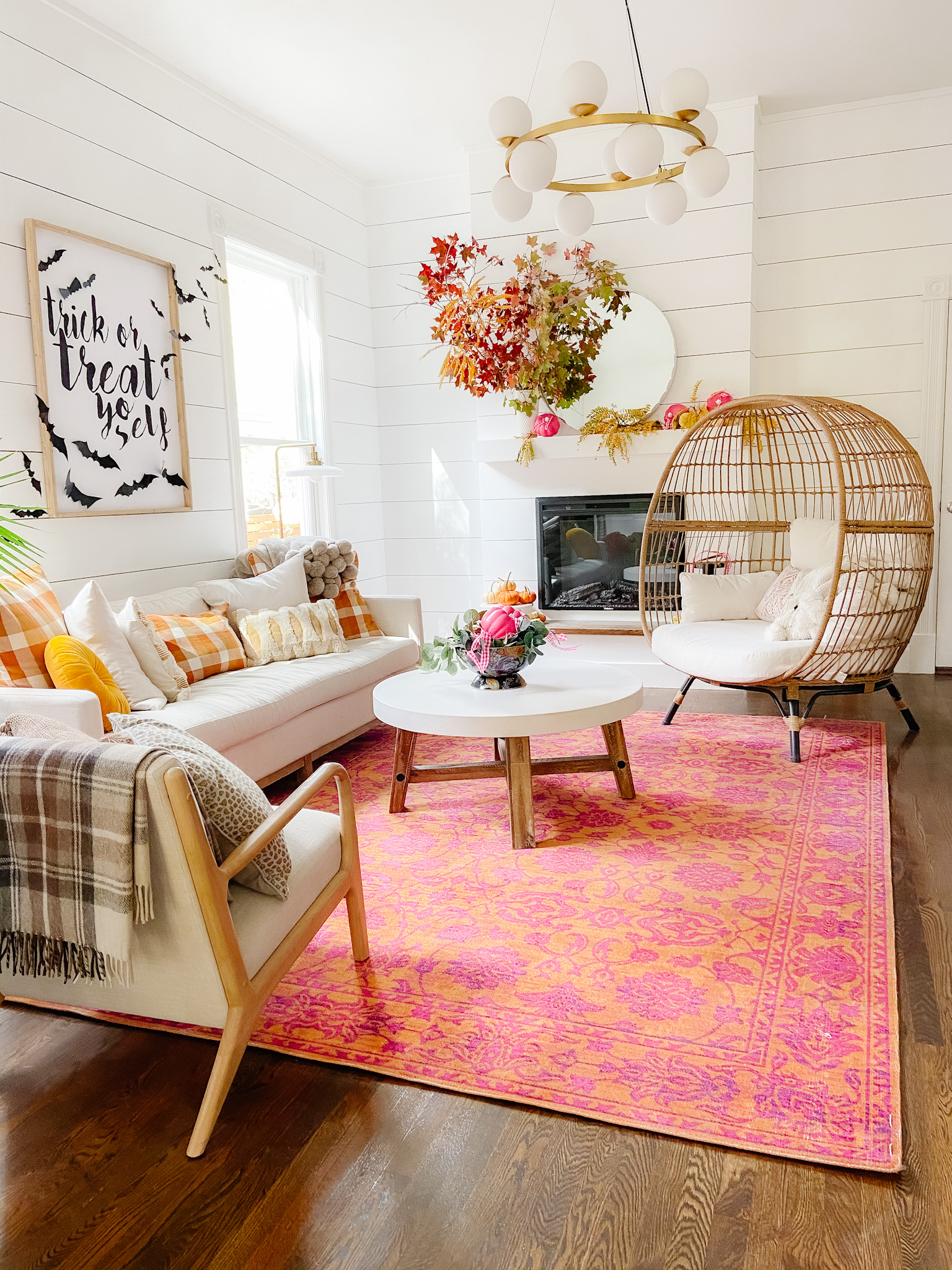 Rugs are an easy way to add color to ANY room in your home. I love finding rugs on sale and I switch out my rugs between rooms and bring in new rooms, depending on the season. I roll up the rugs I am not using and keep them in my shed at the top of the shed so they don't take up much room when I am not using them.
Switch Out Pillow Covers Throughout the Year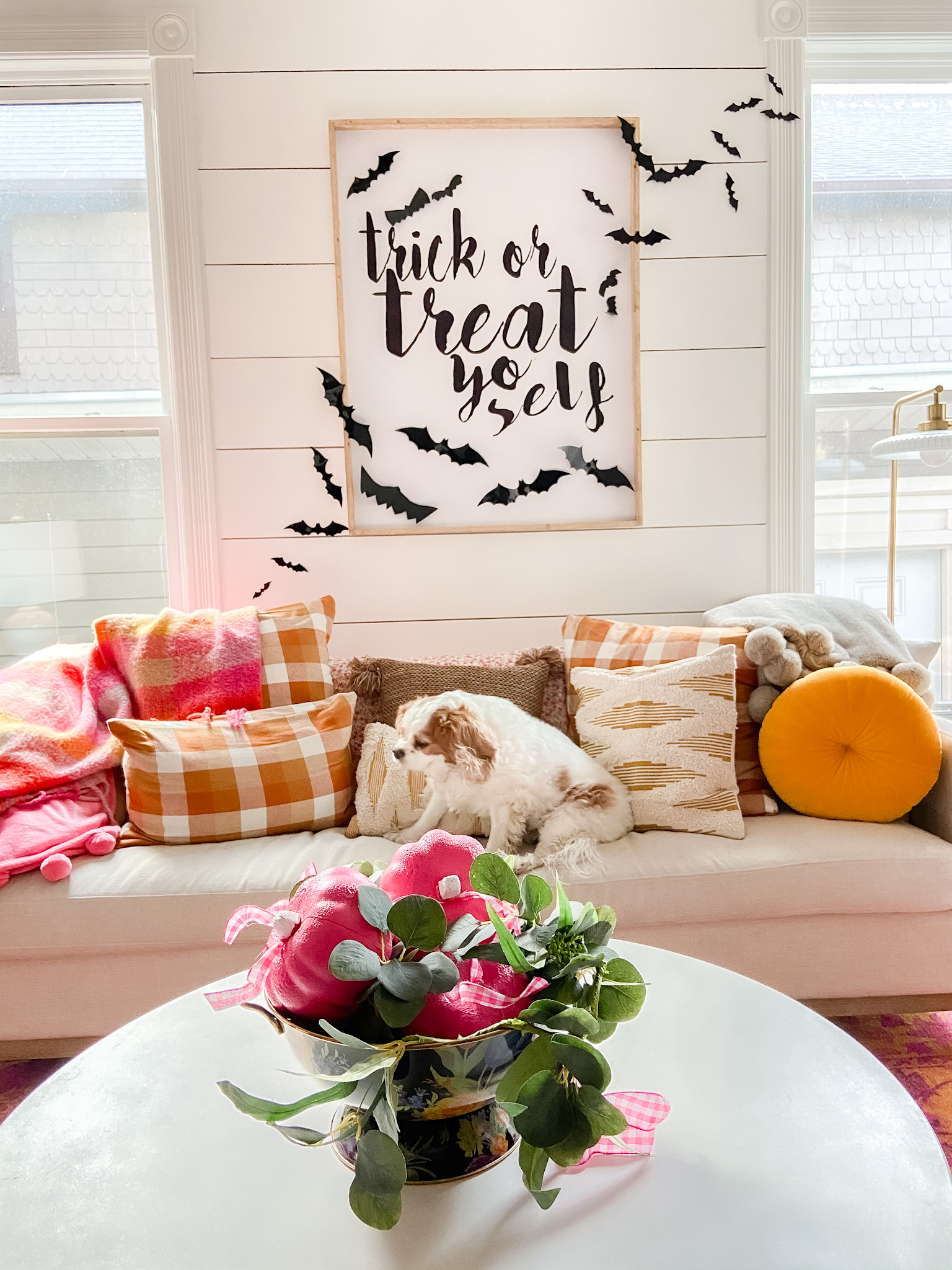 Pillow covers are another secret weapon of mine. You can keep the pillow insert and then bring in seasonal or holiday pillow so easily throughout the year. For Fall I made some flannel plaid pillow covers to go with the Seven Pin pillow covers I am using in our family room. I have an easy 10-Minute Pillow Cover Sewing Tutorial that shows you how to make the easiest envelope-back pillow covers for any occasion.
Get 30% off Seven Pins Pillow Covers for Your Cottage Home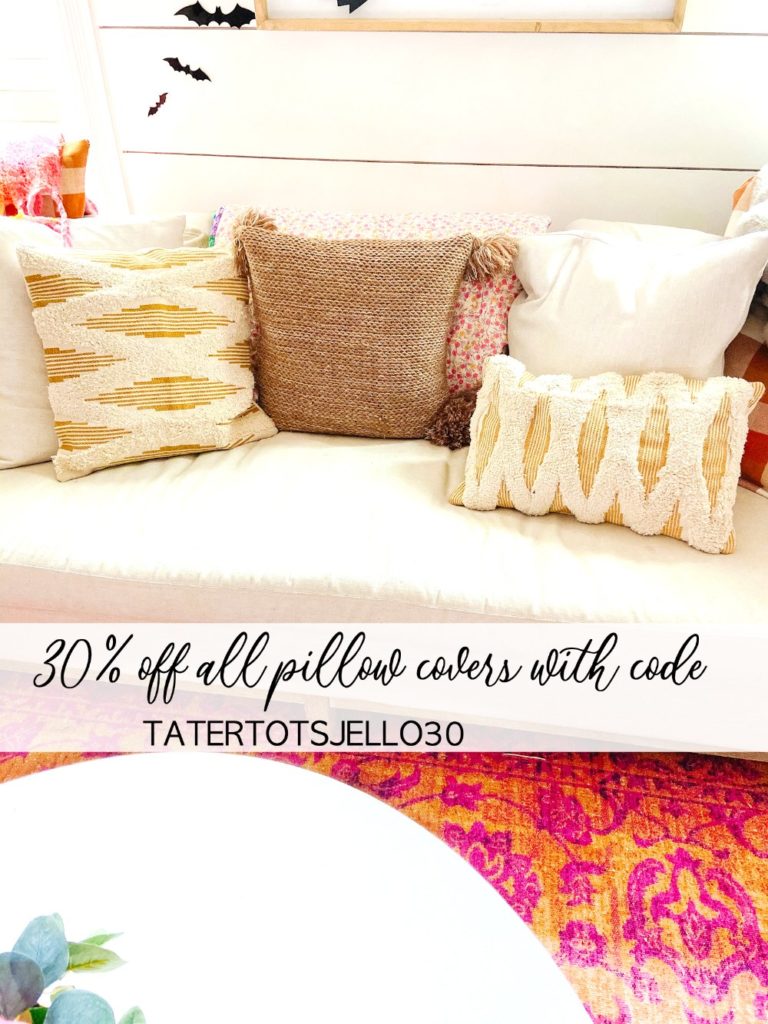 My friend Cecily at Seven Pins Pillow Shop sent me these yellow BOHO pillow covers and I love the way they look in our room. You can get 30% off her entire shop by using the Code — TATERTOTSJELLO30 at checkout.
Use Natural Elements to Add Color to Your Cottage Home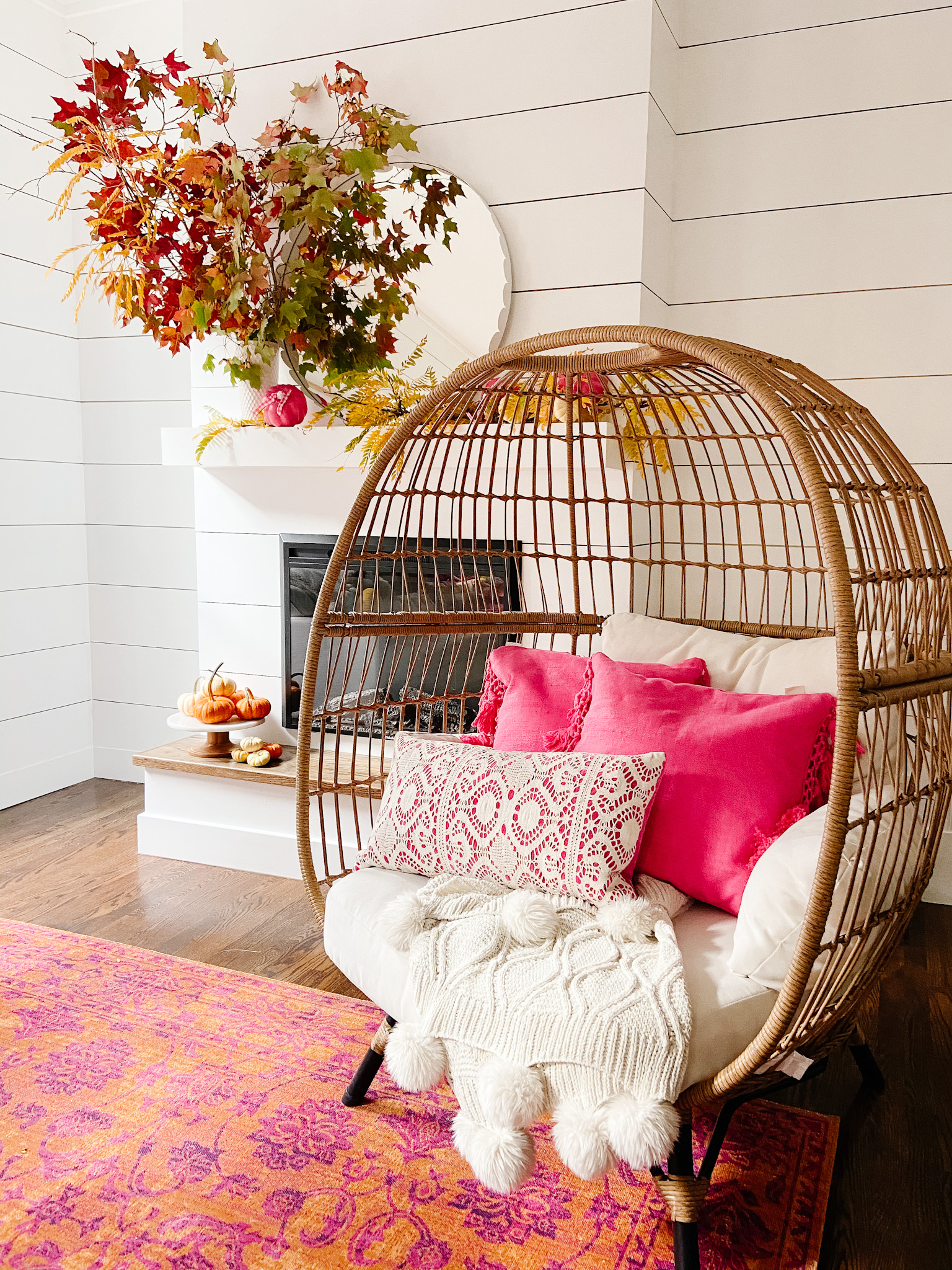 Fall is full or GORGEOUS fall colors. Bring them into your home! Add orange and yellow pumpkins, cornstalks, gourds and flowers. Pile pumpkins on your front porch, tabletops and counters. Mums are perfect to add color outside AND inside!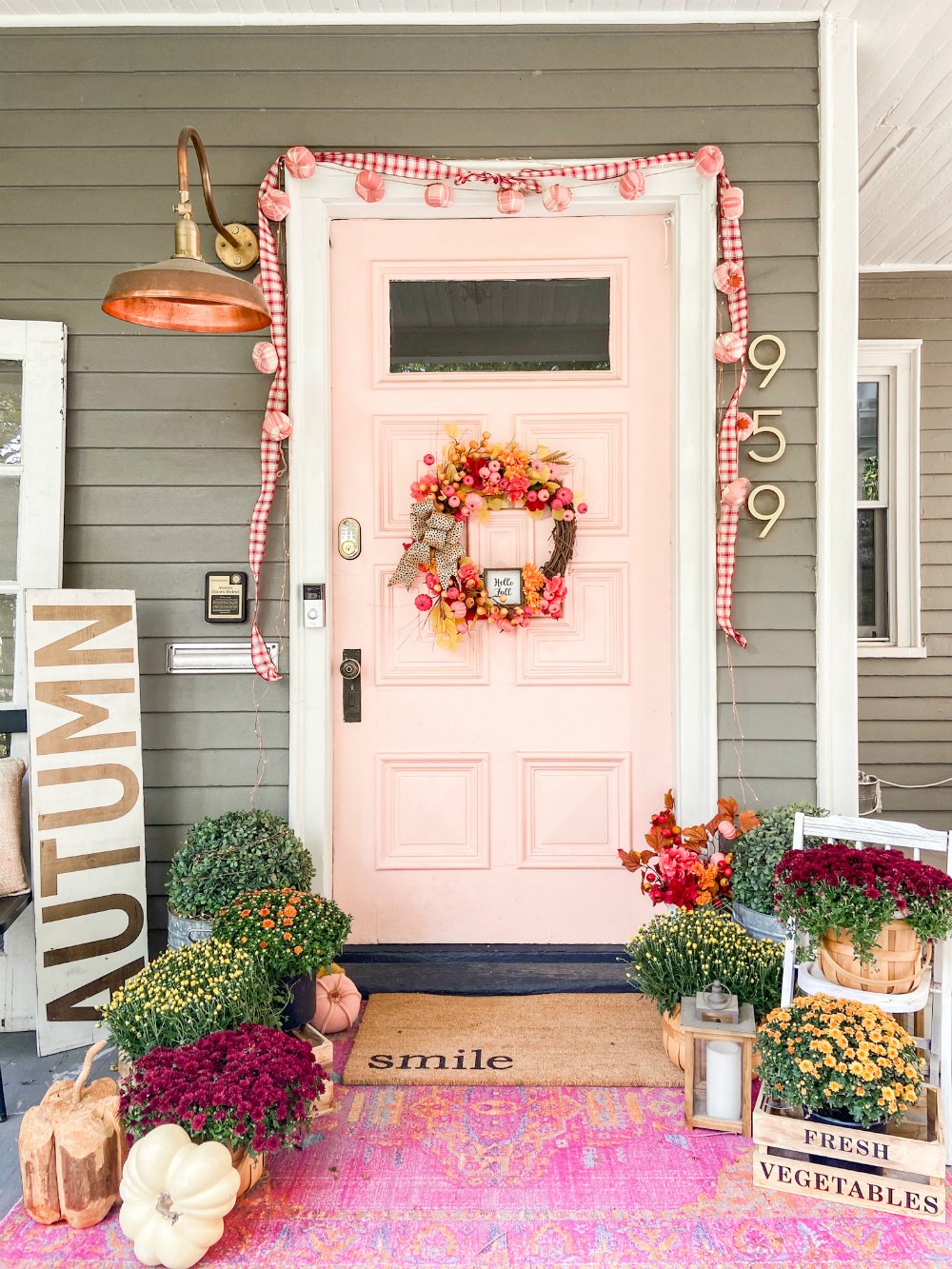 Add Flowers and Natural Elements in Unexpected Places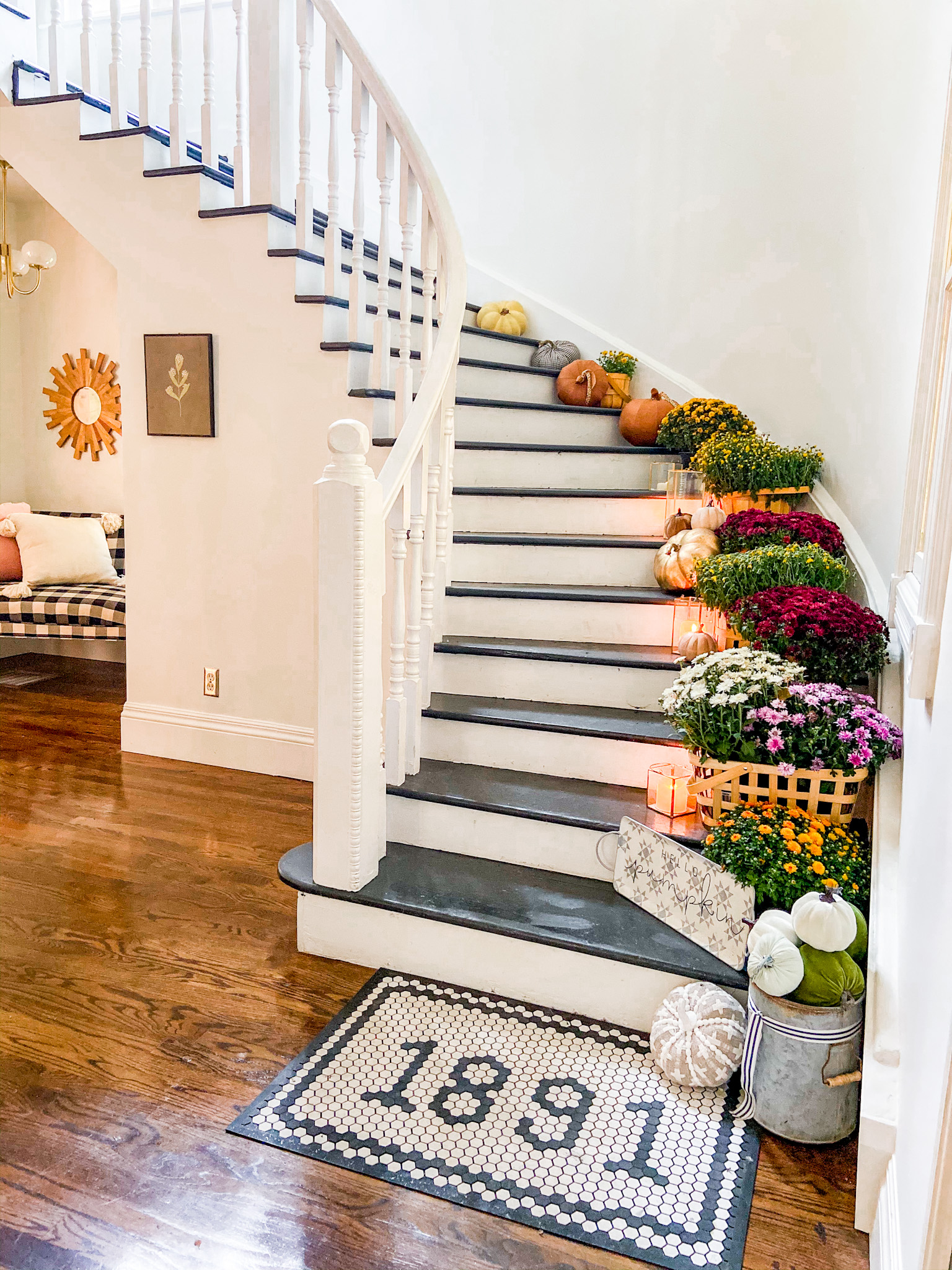 I added baskets of mums and pumpkins to our steps and I love the POP of color they add to our entryway!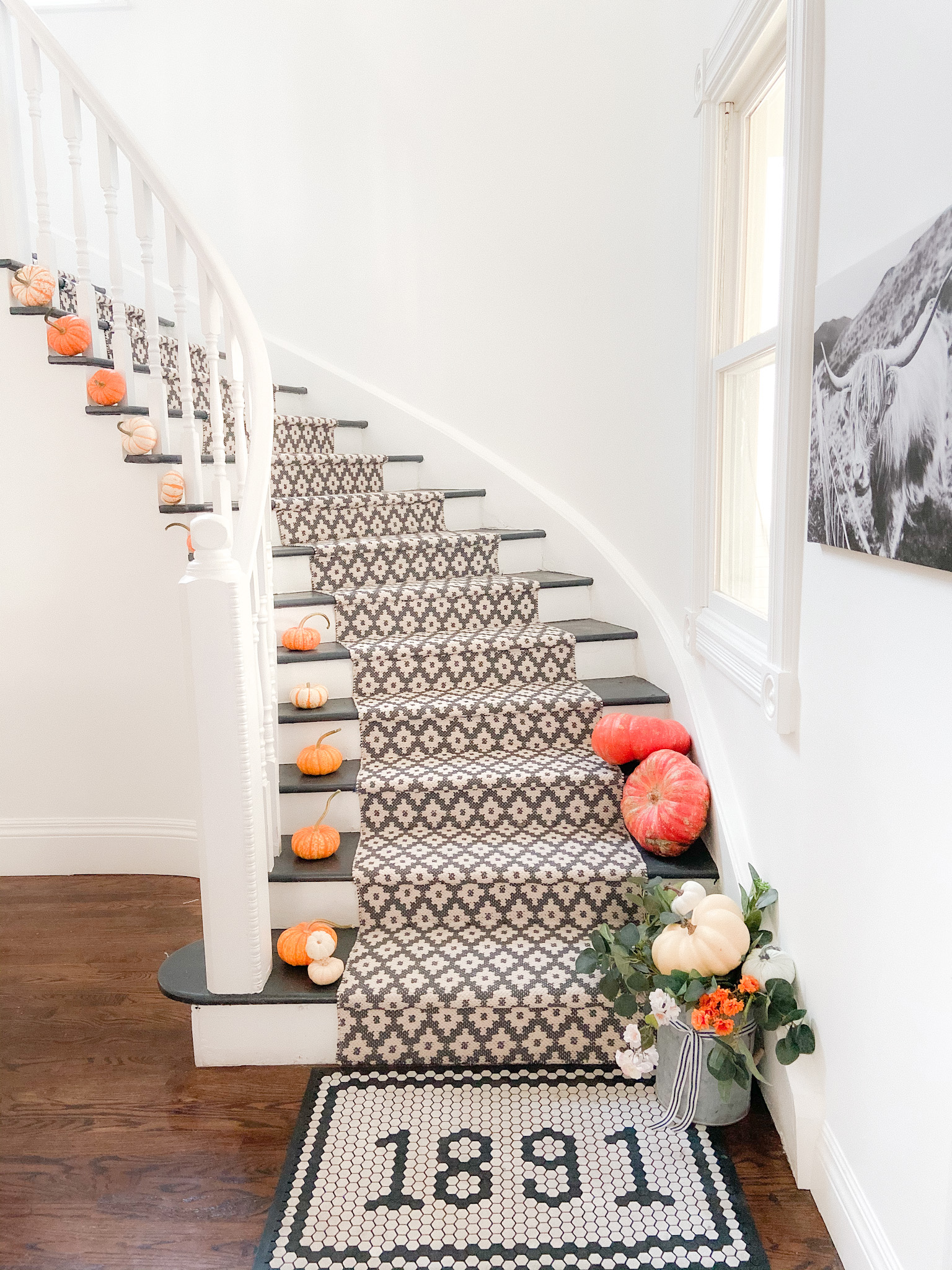 Create a Mantel with Fall Leaves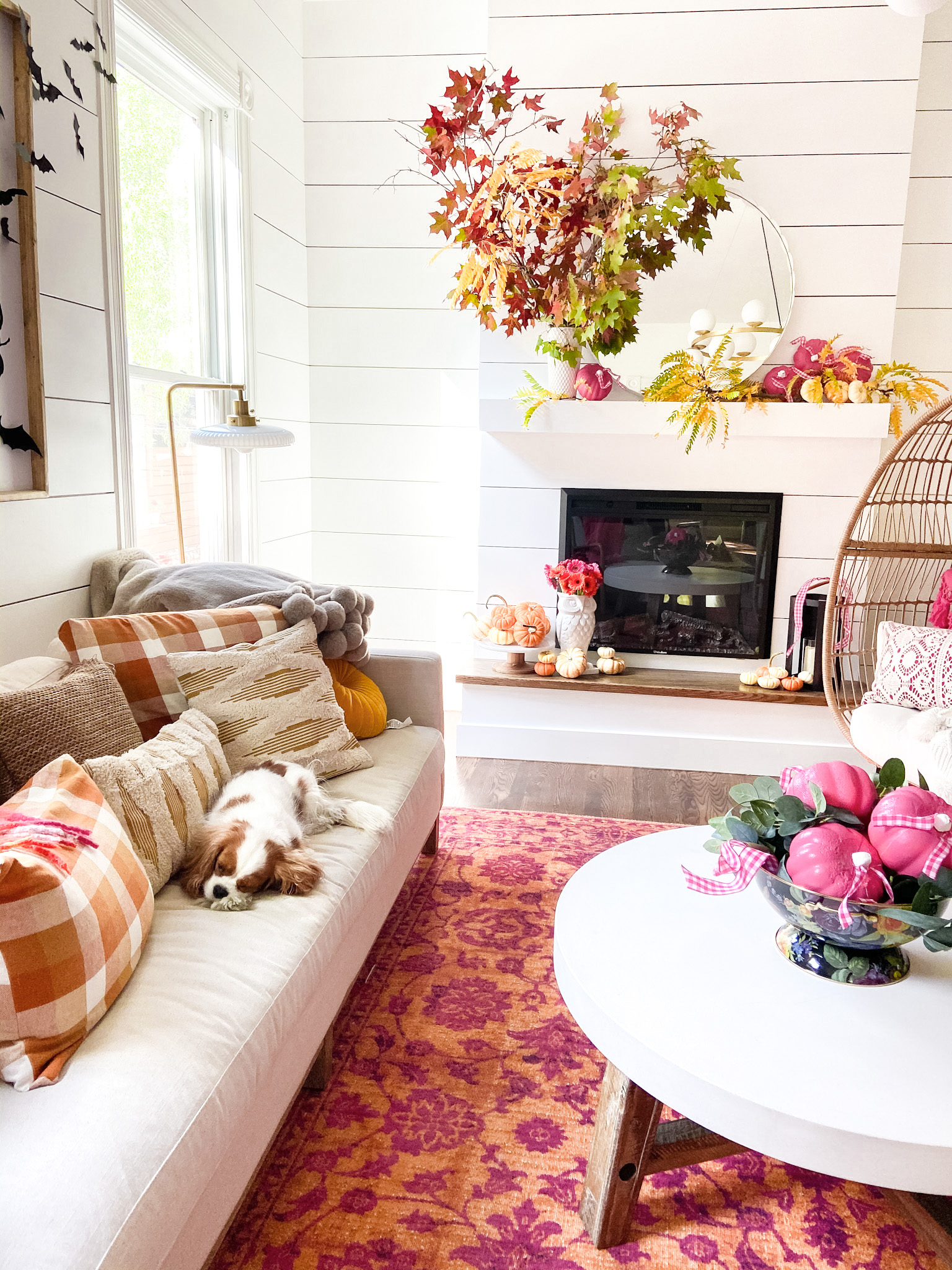 Another way I incorporated natural fall colors is by cutting some live branches and putting them in a vase. I set the vase on our mantel. I also laid a branch across the mantel. I LOVE the gorgeous colors in the fall leaves this time of year.
Add Bright Fall Flowers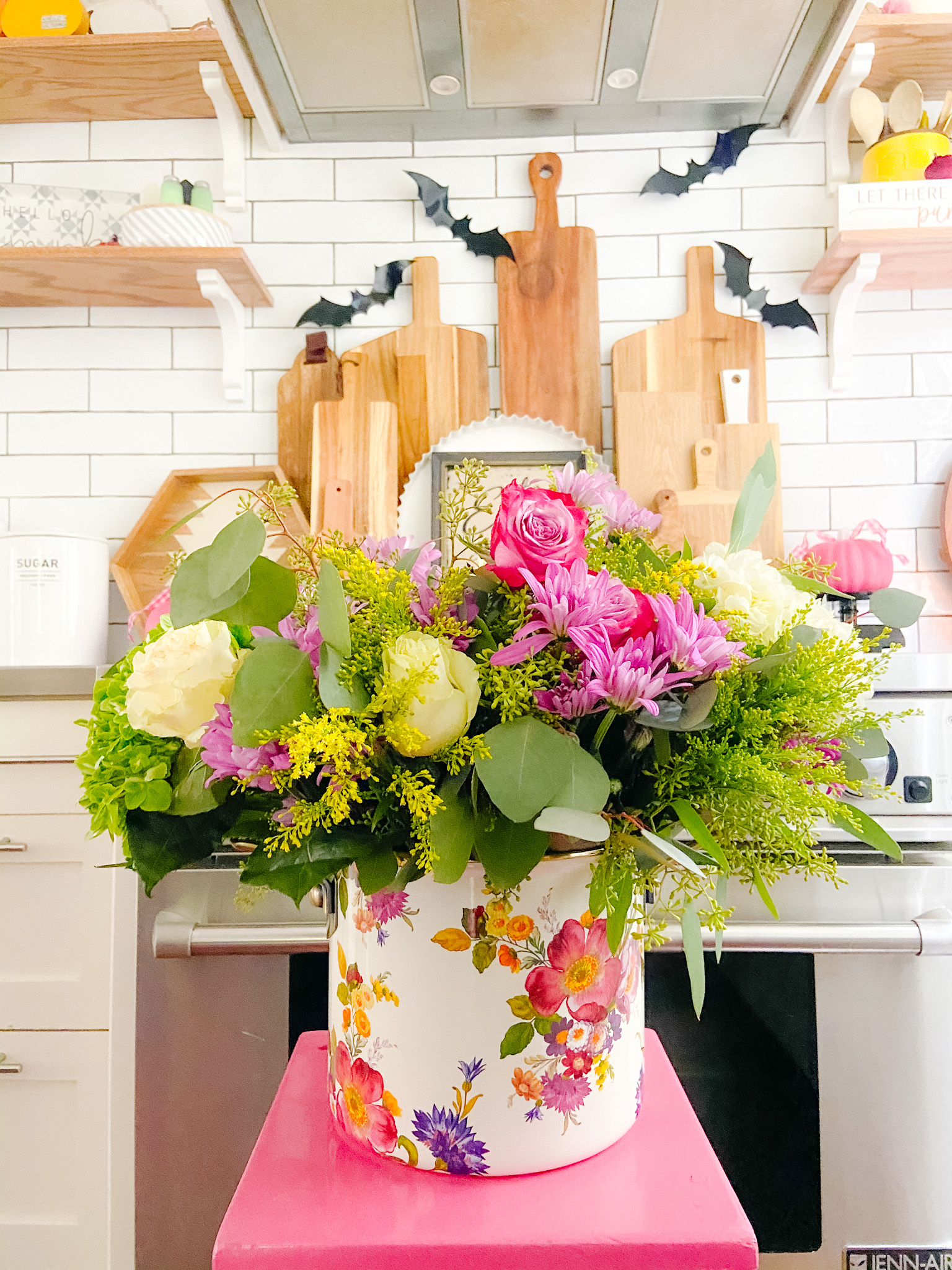 I love fresh flowers. I used a bright and colorful stock pot from MacKenzie-Childs on our stove. Think of using unconventional vessels, especially when displaying flowers in your kitchen. I love the way the fall flowers look in our bright pot!
Spray Paint Dollar Store Items for Fall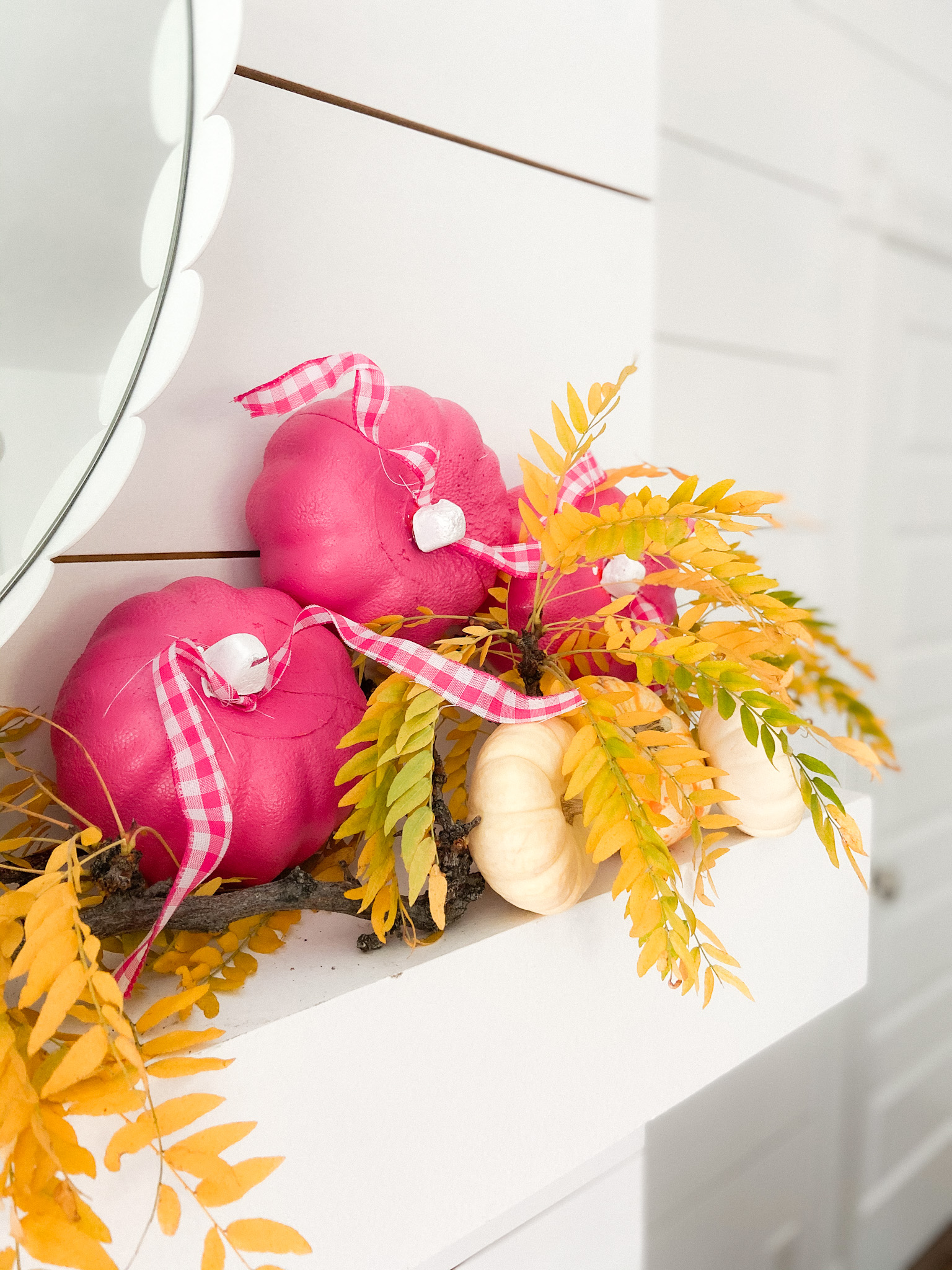 I love taking dollar store items and using paint to take them up a notch. This year I took the $1 foam pumpkins and spray painted them PINK. I painted the tops white and added pink and white gingham ribbon. I put those dollar store pumpkins all over the house!
Dollar Store Pumpkin Table Centerpiece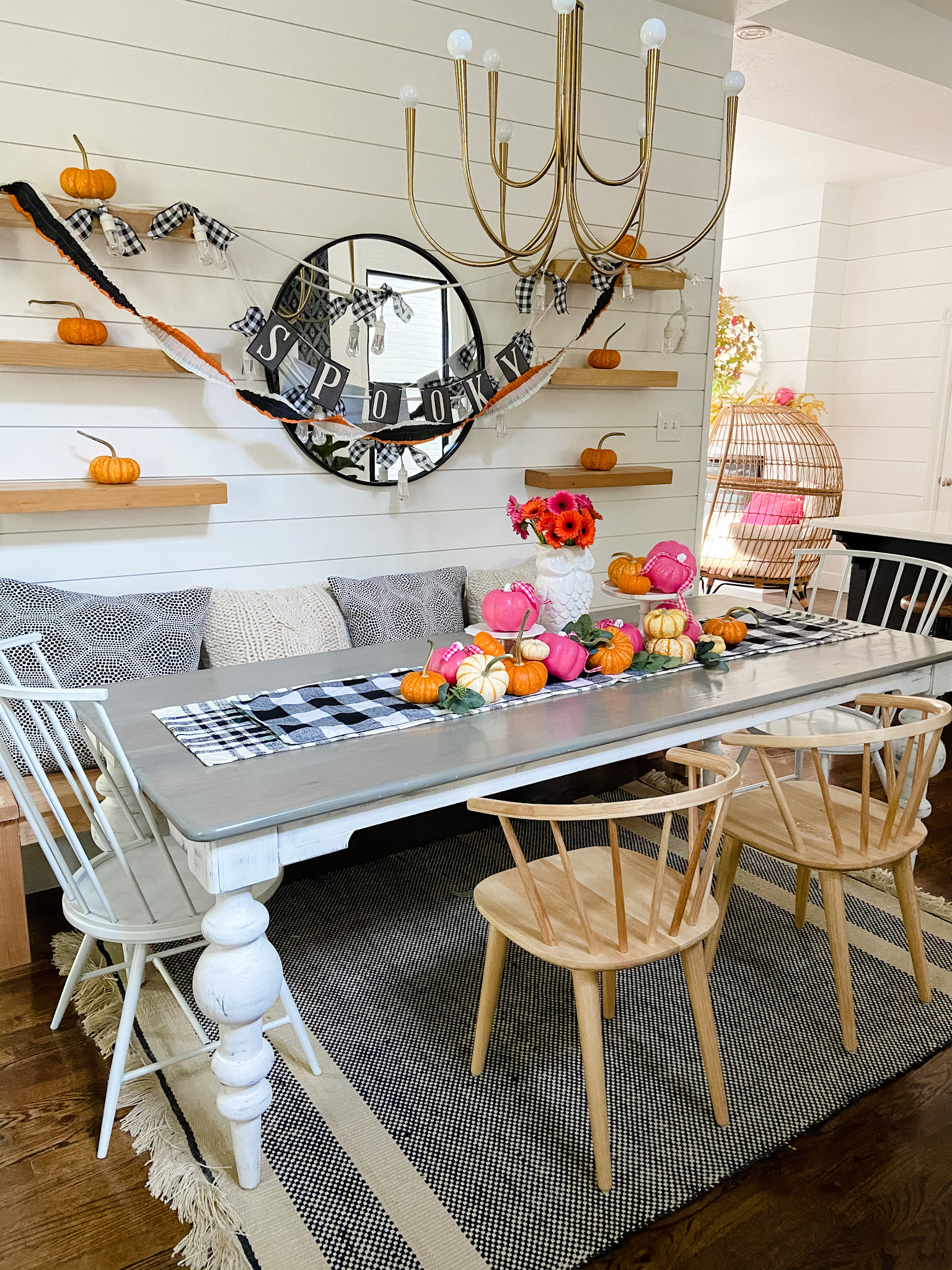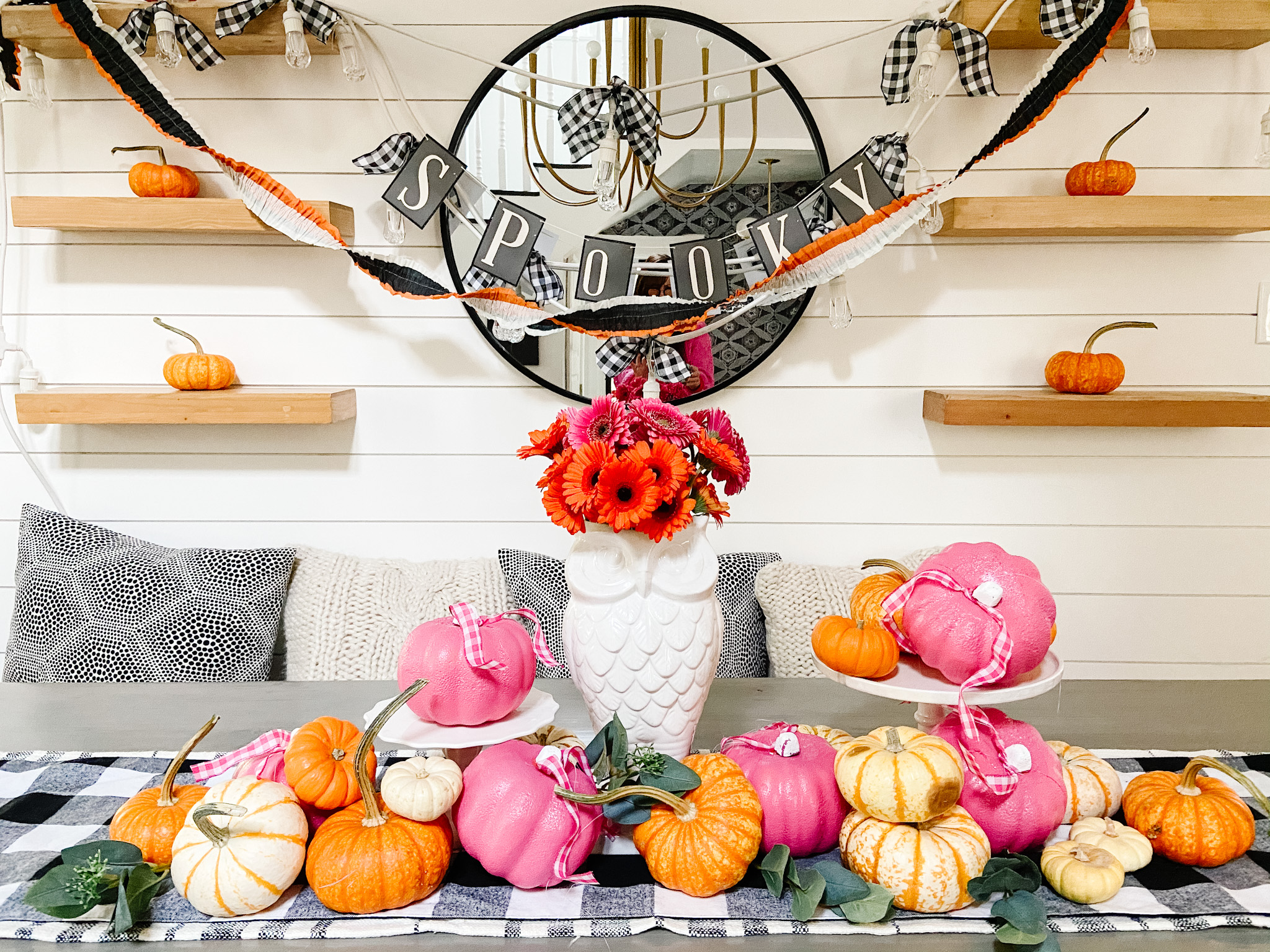 I added those dollar store pumpkins on our table, along with bright flowers in an owl vase, natural pumpkins and some greenery.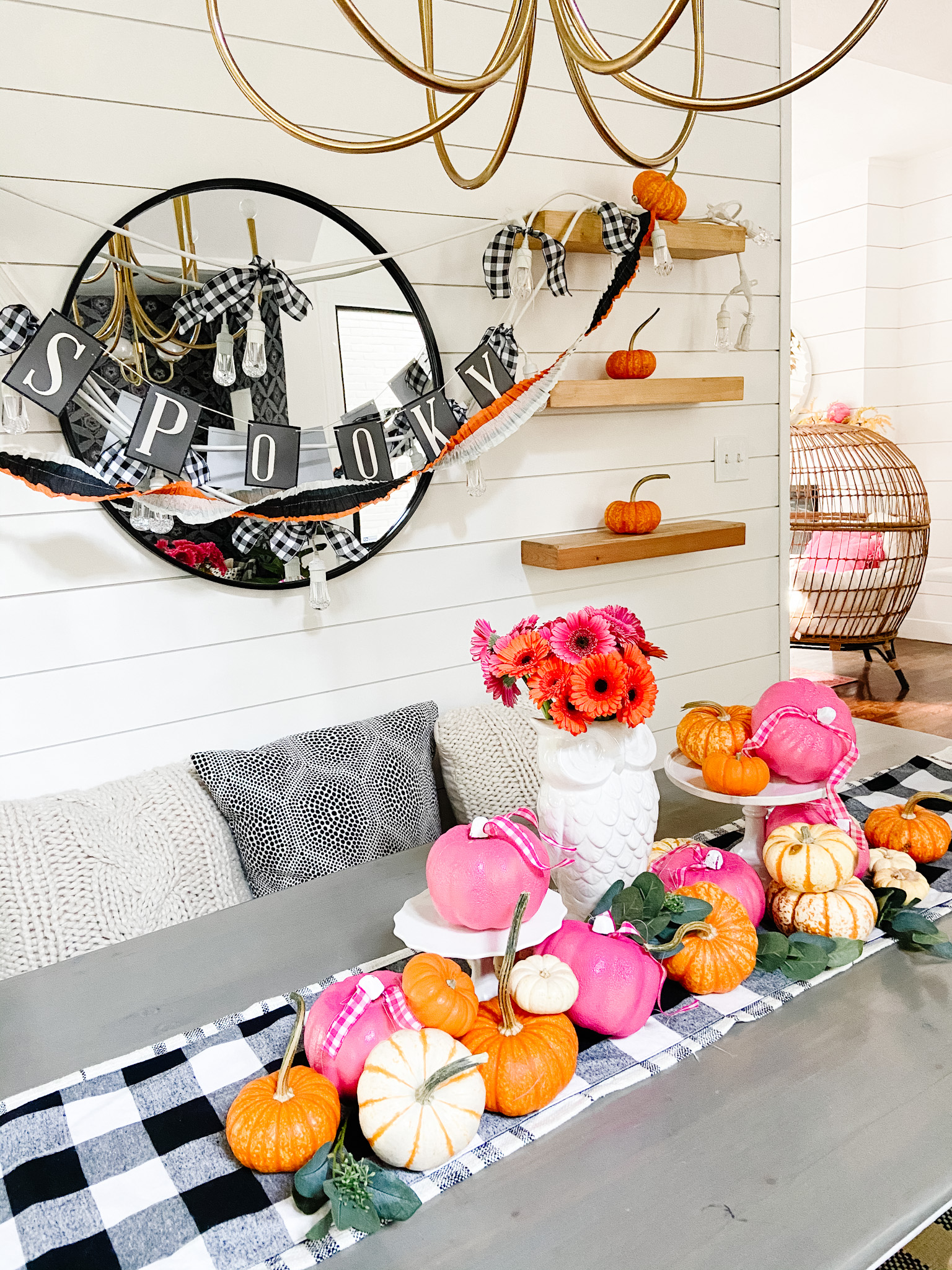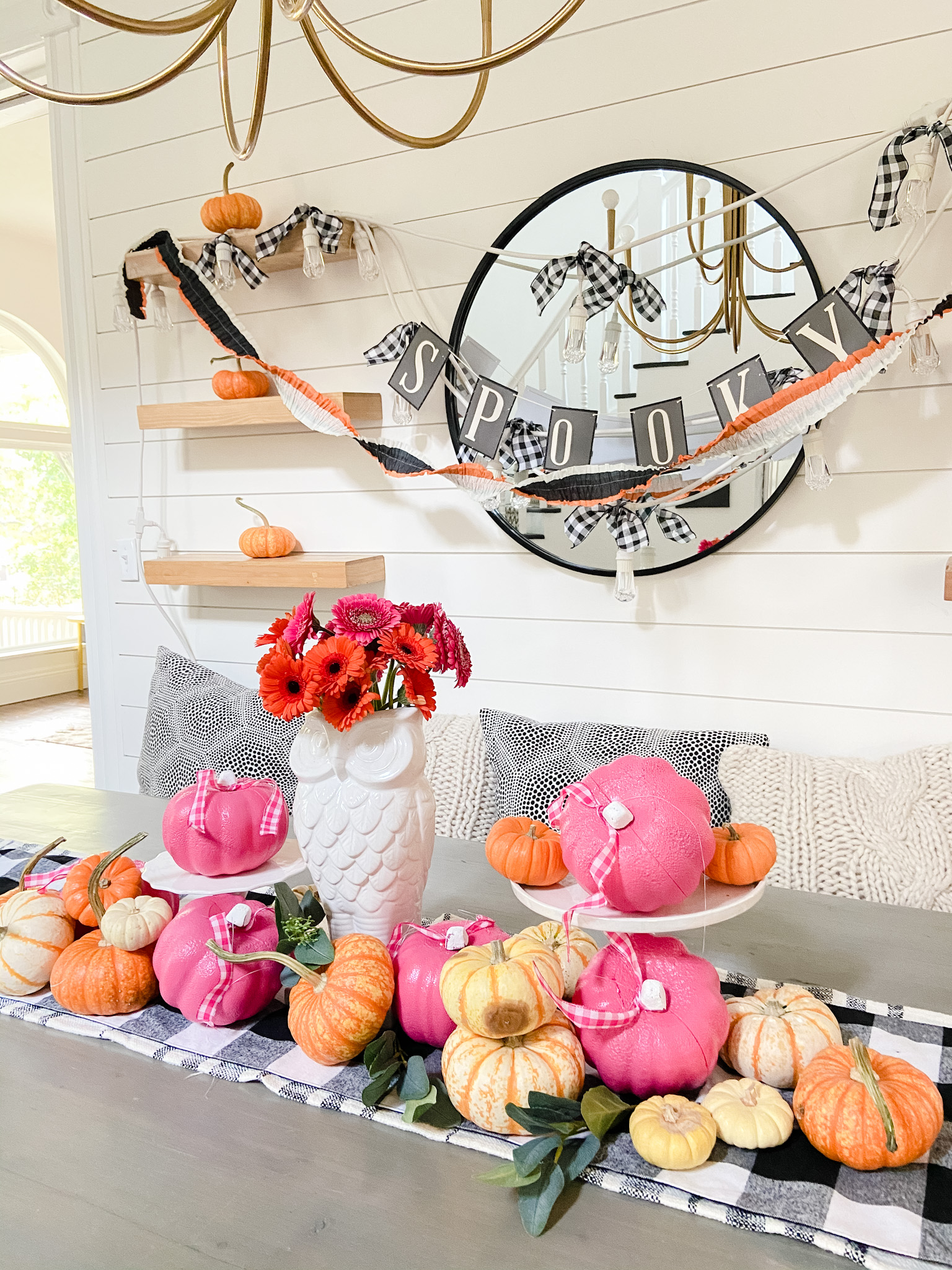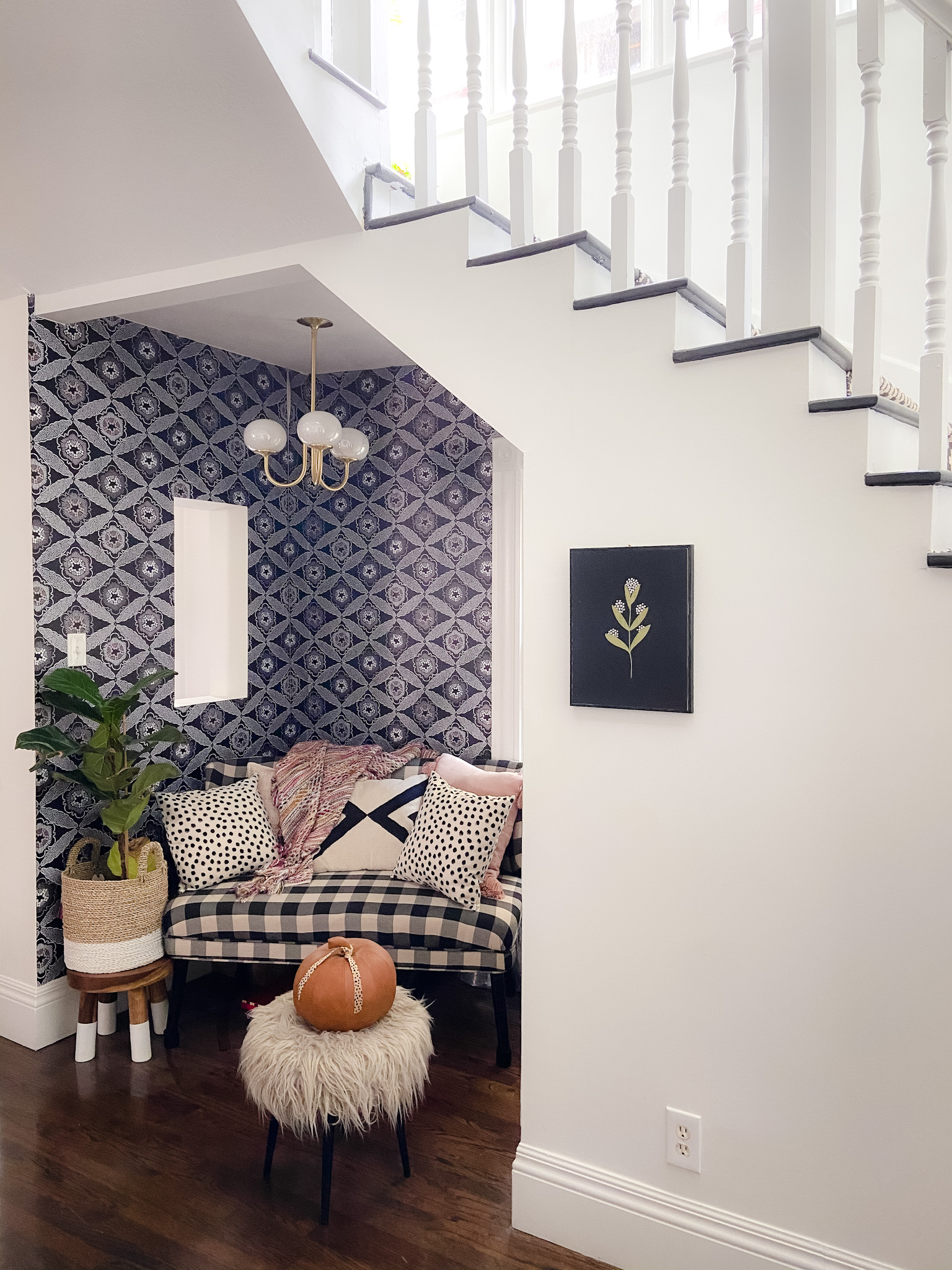 Dollar Store Pumpkin Centerpiece Dollar Store Pumpkin Centerpiece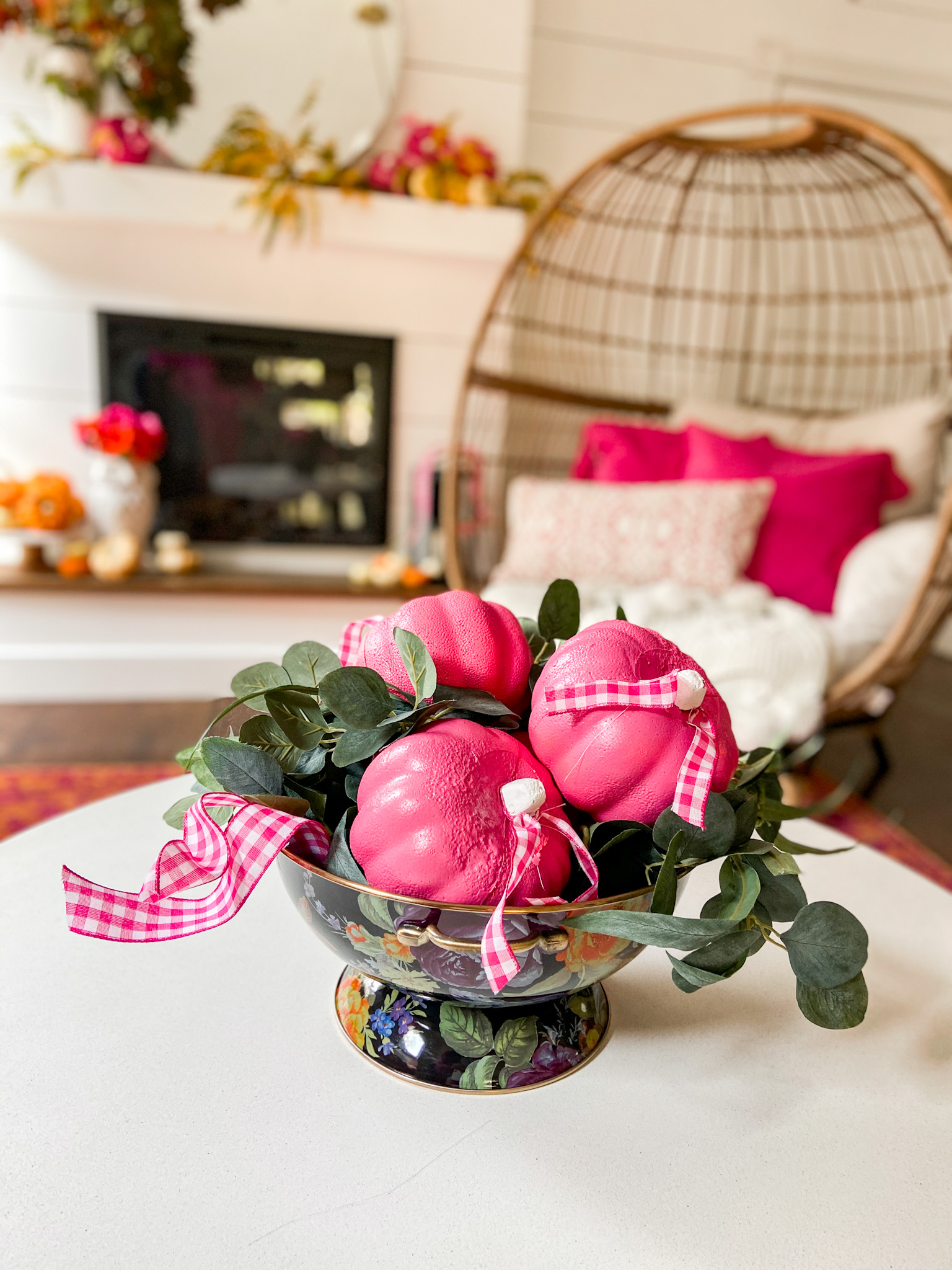 Another way I used the PINK dollar store pumpkins is by creating a pretty fall centerpiece for our coffee table. I added some faux greens in a vessel and added a few of the PINK pumpkins.
Add Bright Pumpkins to Your Kitchen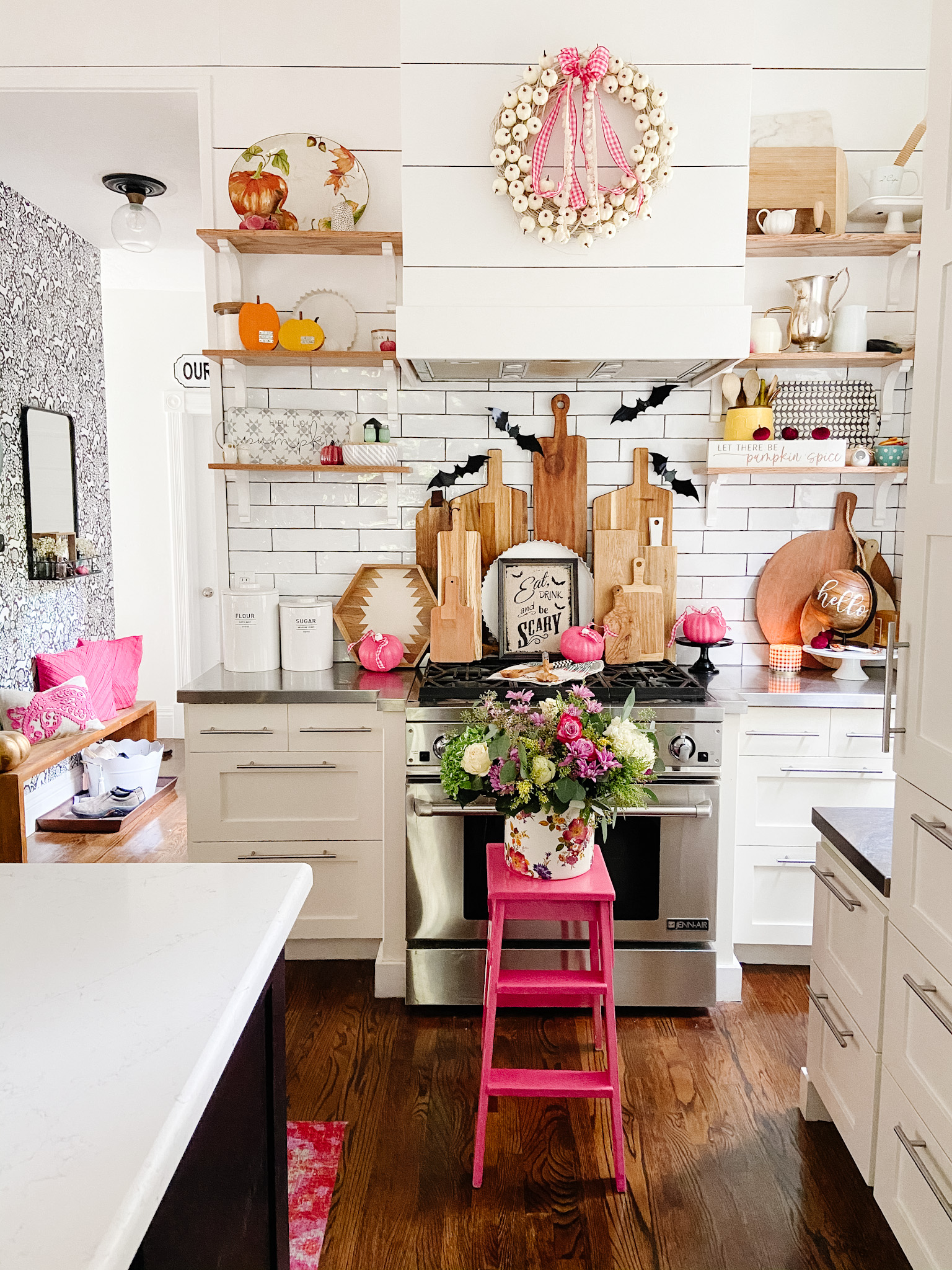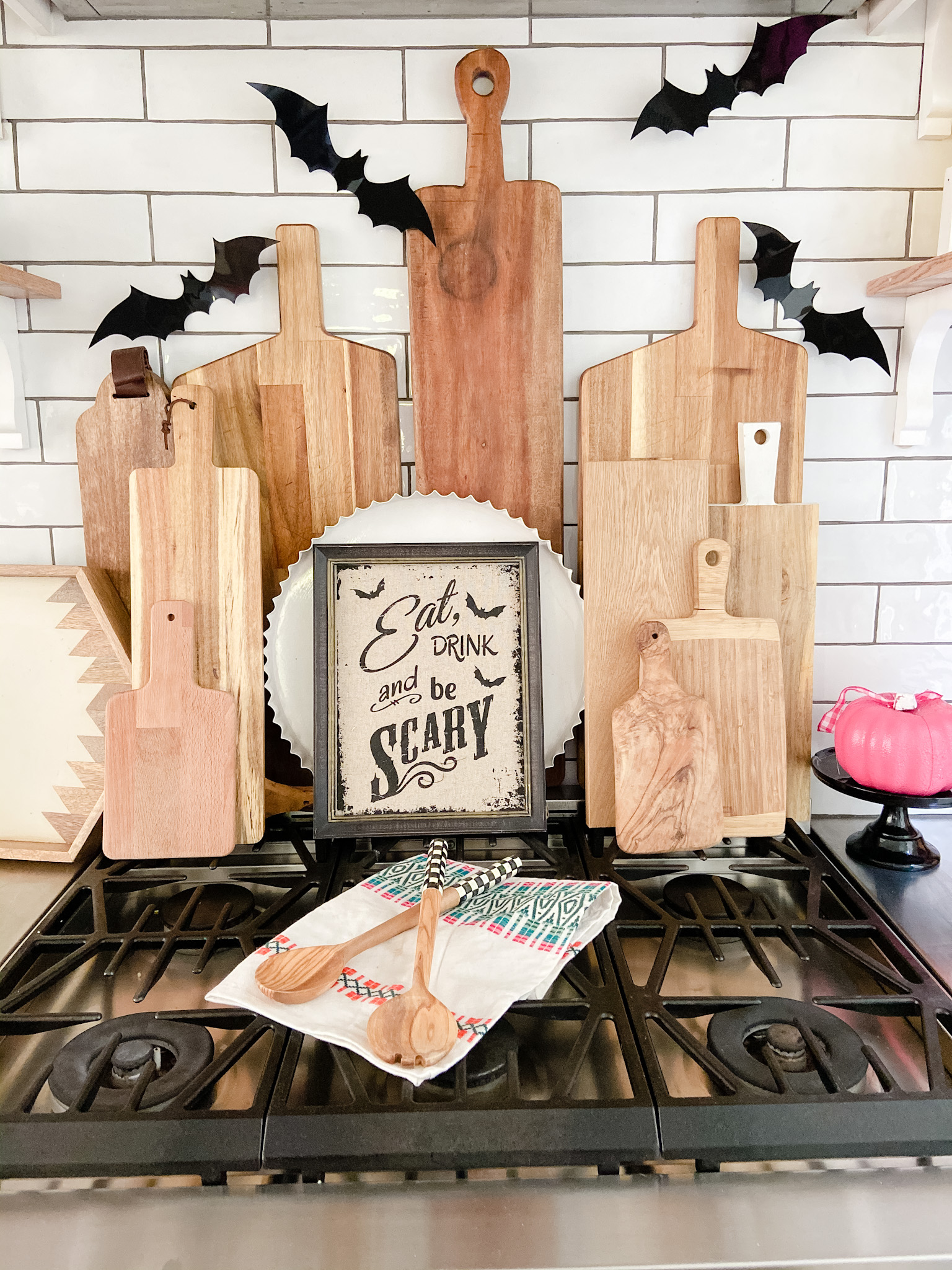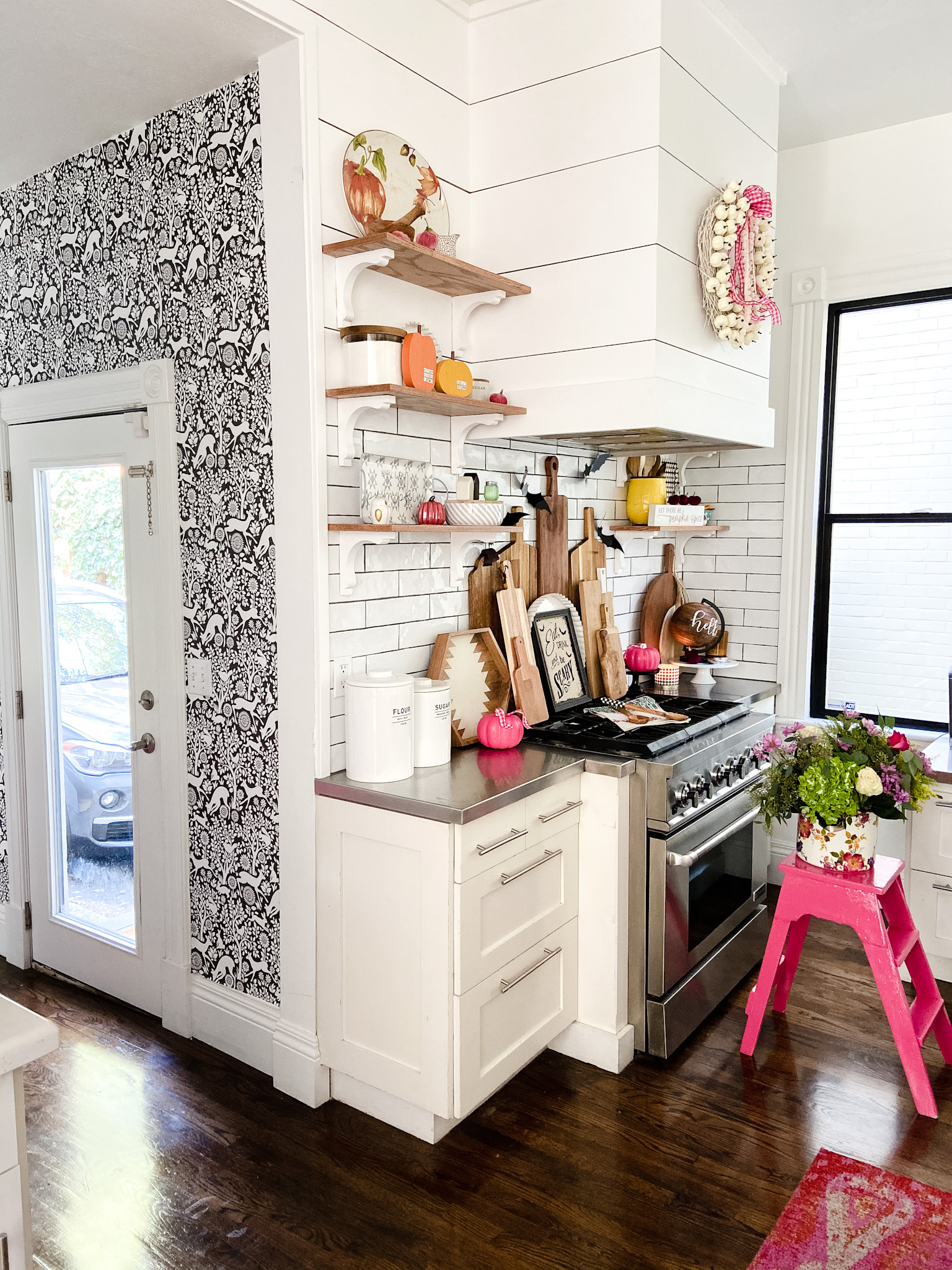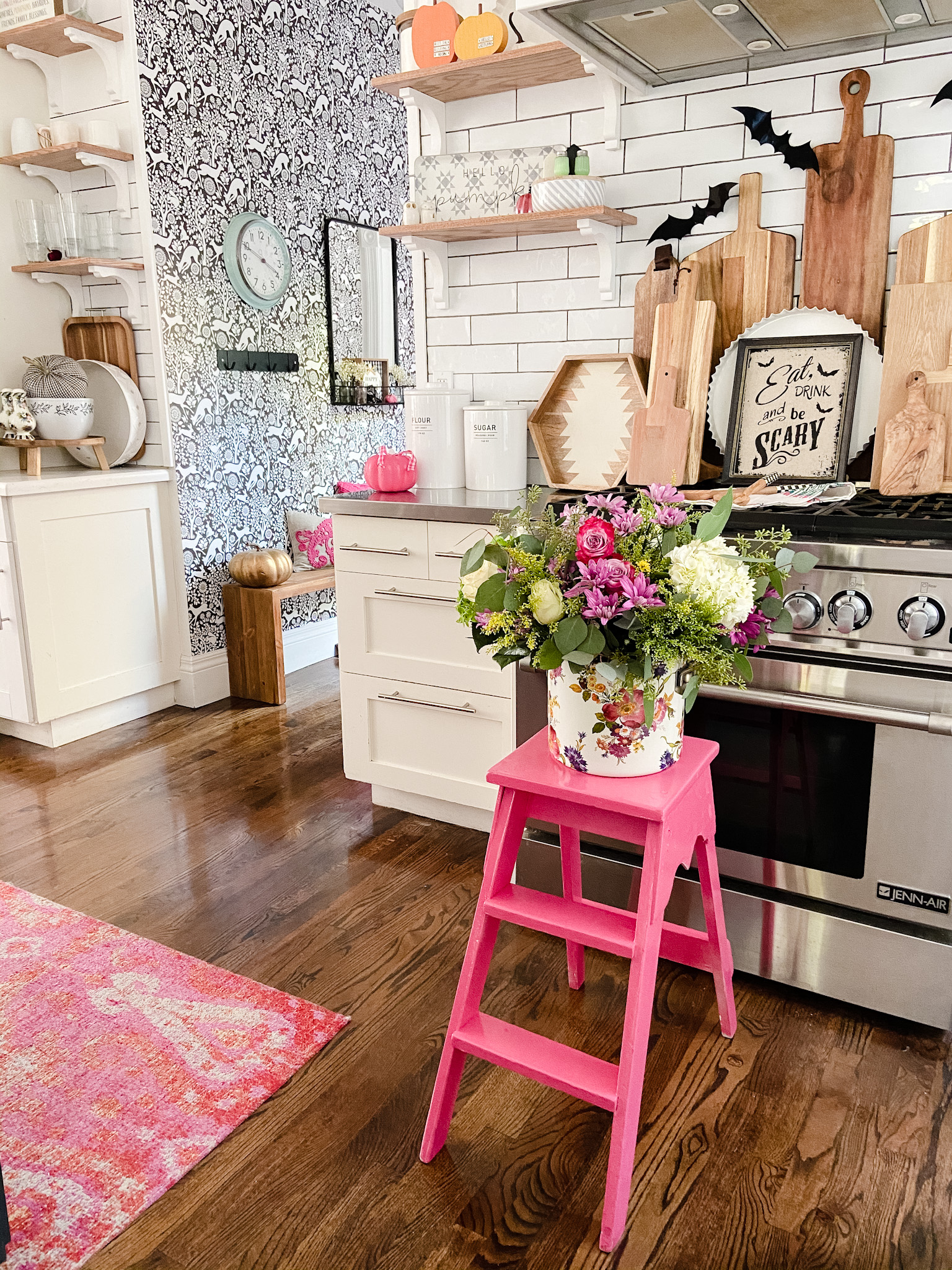 We just added these open shelves in our kitchen. I use then to store spices, salt and pepper containers, baking items and glasses. I added some natural and bright pumpkins to the shelves. I also added some on the counters for COLOR.
It's a Colorful Life Fall Home Tour
Be sure to visit all of the COLORFUL homes in the tour this week. I love a bright and colorful hom! And a big thank you to Jennifer @DimplesandTangles for letting me participate. Be sure to check out her home it is AMAZING!!!!
Pin Ways to Bring Color into Your Cottage Home!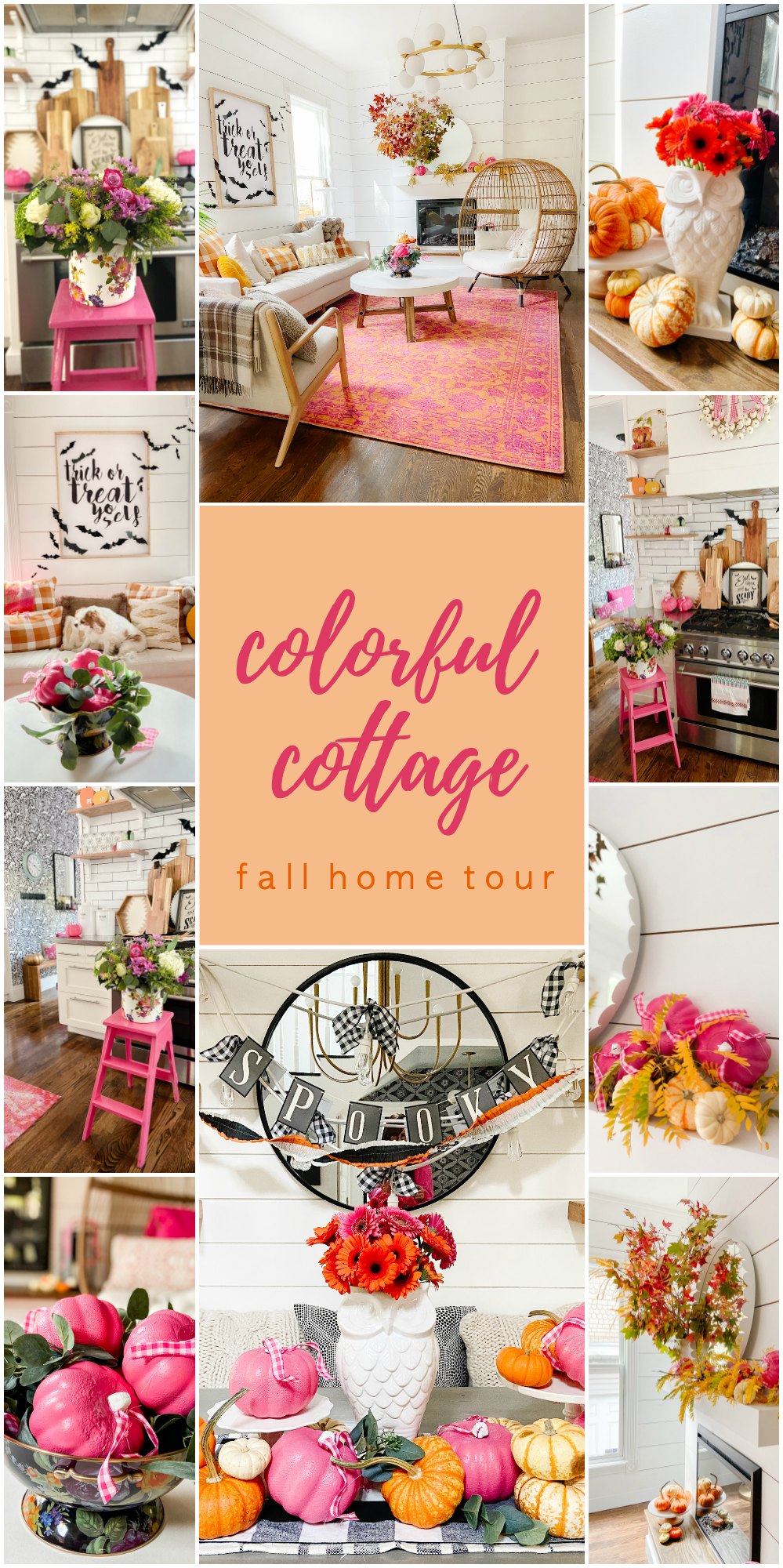 And I hope you will follow along with our #1891AvenuesCottage remodel! We are just starting but we have a whole house to share and I am so excited to share this wonderful 130 year old home!!
Have a Beautiful Day!
xoxo