Mini Pumpkin Flower Arrangement Fall Centerpiece. Carve small pumpkins and display cut flowers for an festive fall centerpiece.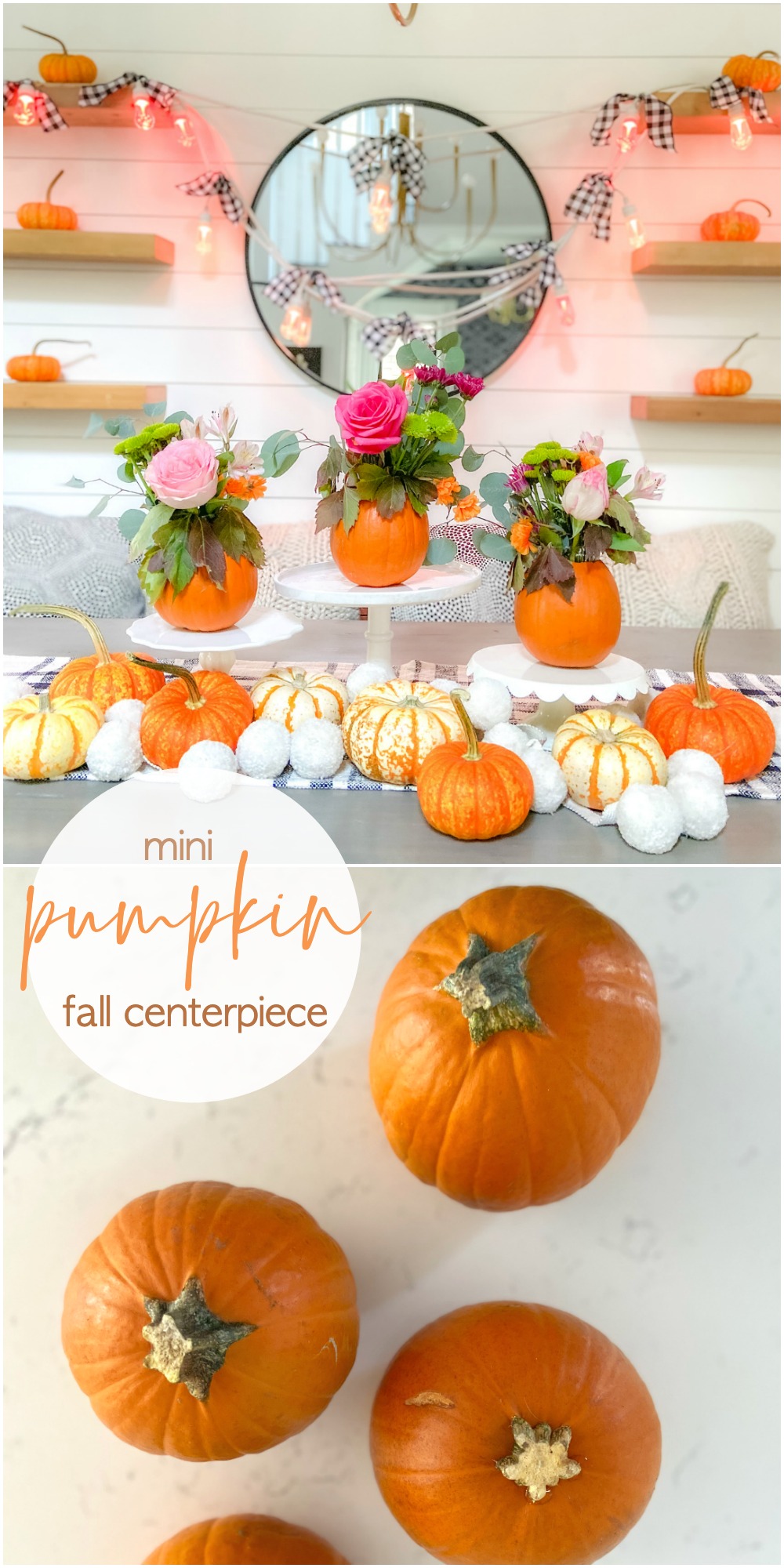 Mini Pumpkin Flower Arrangement Centerpiece
Use fresh pumpkins and fall flowers to bring some seasonal festivity into your home. It's so easy to do and you will love the way it looks as a centerpiece or on a shelf.
21 Fall Flower Arrangement Ideas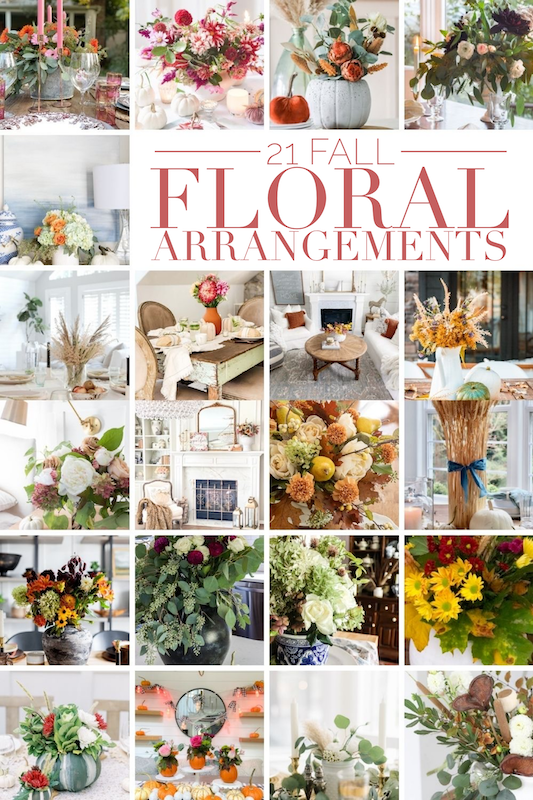 My friends are also sharing their fall flower arranging ideas and they are FABULOUS! ust scroll down to the end of the post and HOP over to see all of the amazing ways to bring fall flowers into your home.
Pumpkins Make Beautiful Fall Vessels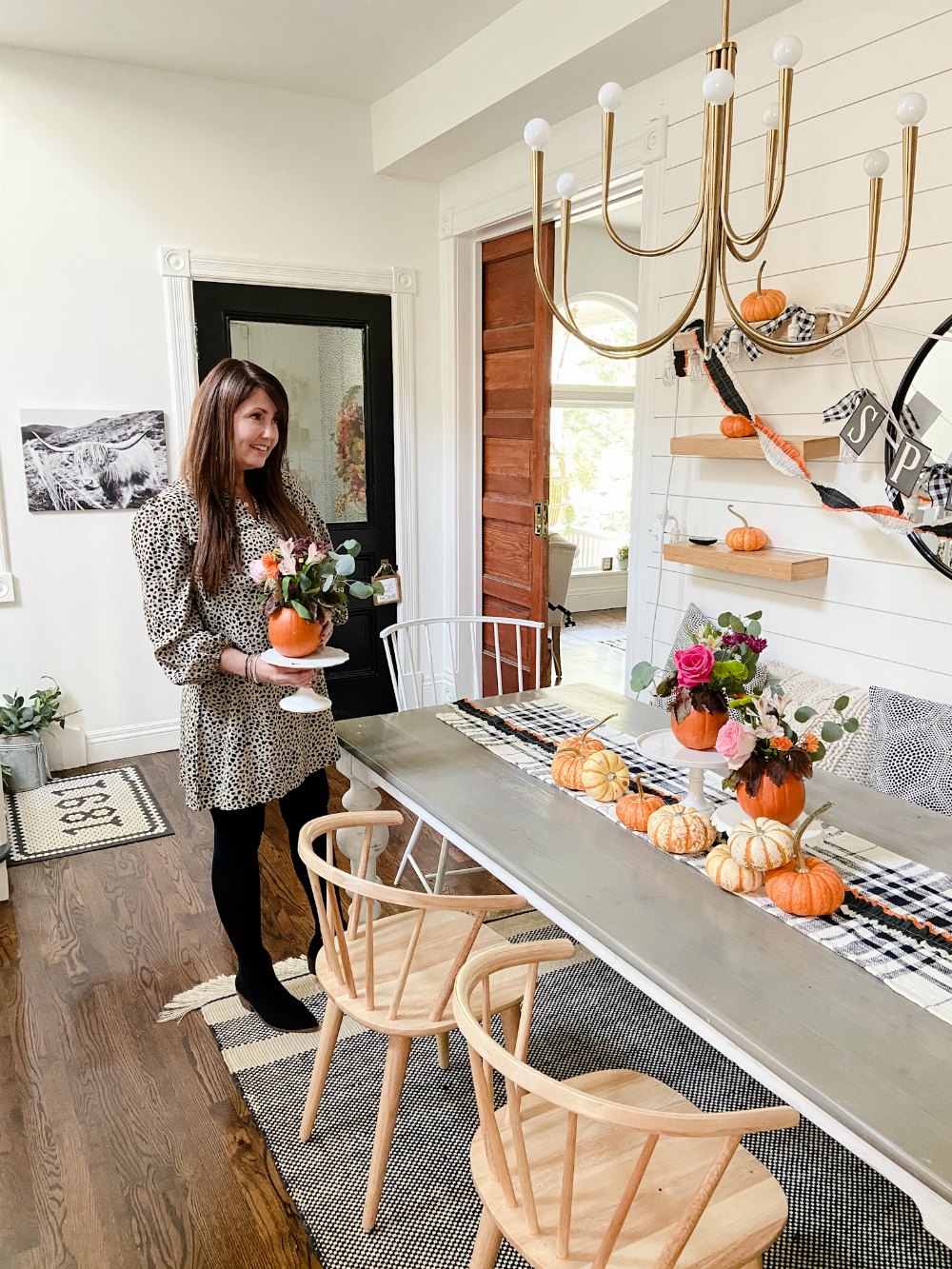 I recently took a flower arranging class and one of the tips that the teacher shared was that anything that can hold water can be used as a vessel to display flowers.
Make a Bigger Pumpkin Flower Centerpiece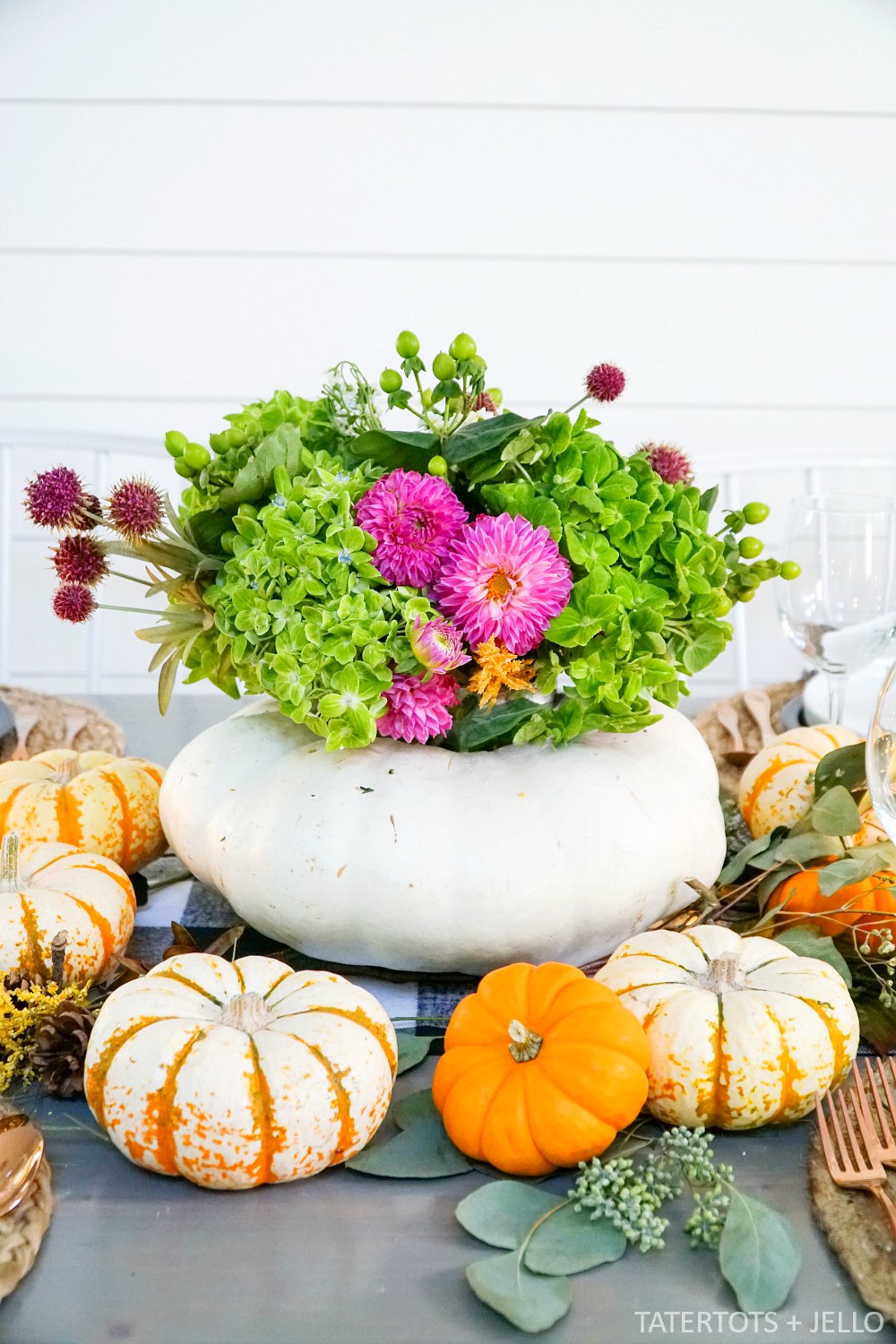 Last year for our Thanksgiving table I created a bigger version of this centerpiece using one pumpkin. It was so easy to make and so beautiful that I decided to do the same project, but use smaller pumpkins this year.
Display Your Mini Pumpkins In Different Ways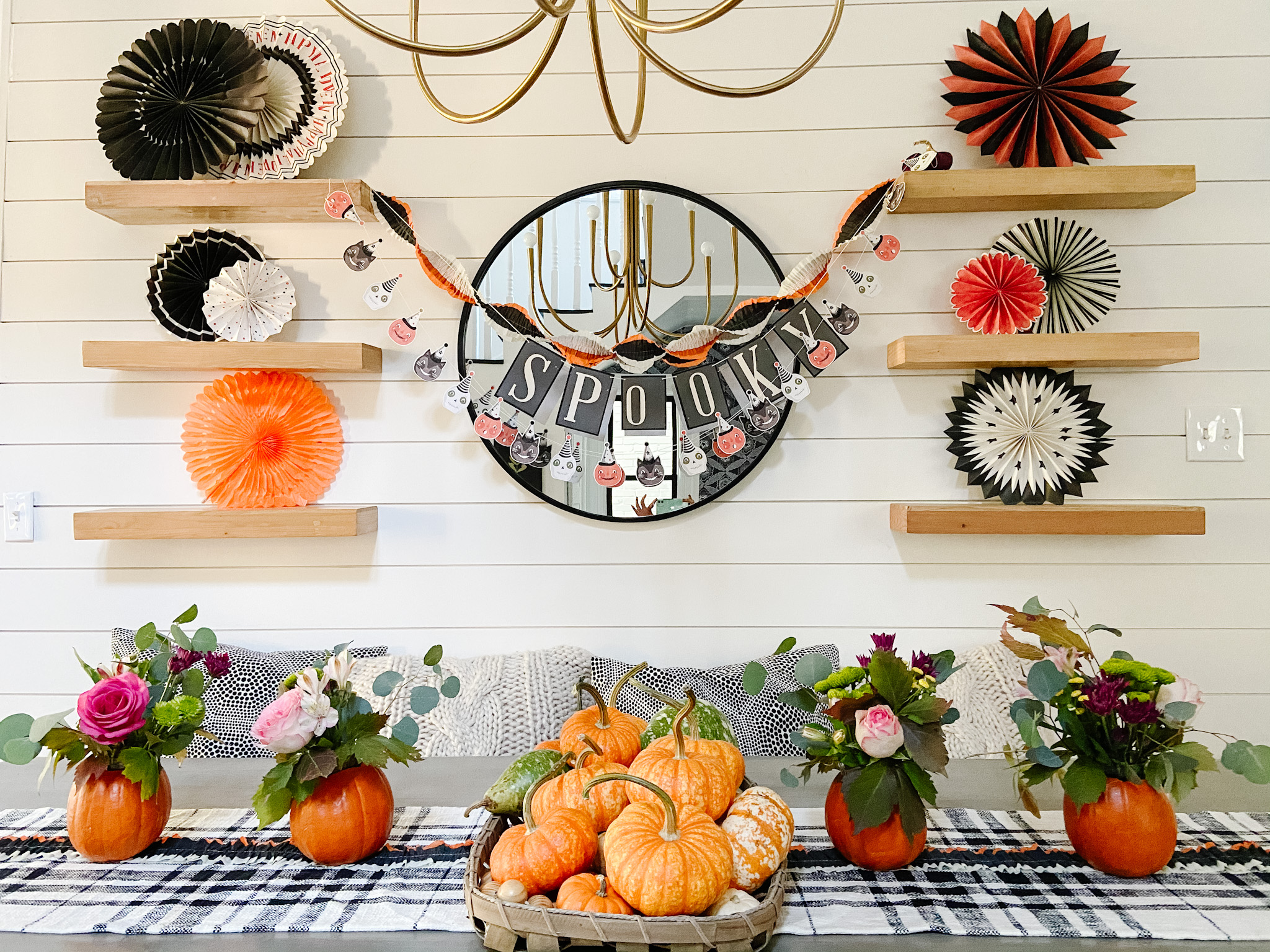 When I was arranging the centerpiece I played around with different ways to display the pumpkins. My favorites were arranging them in a row on a narrow cutting board and displaying them on tiered cake plates.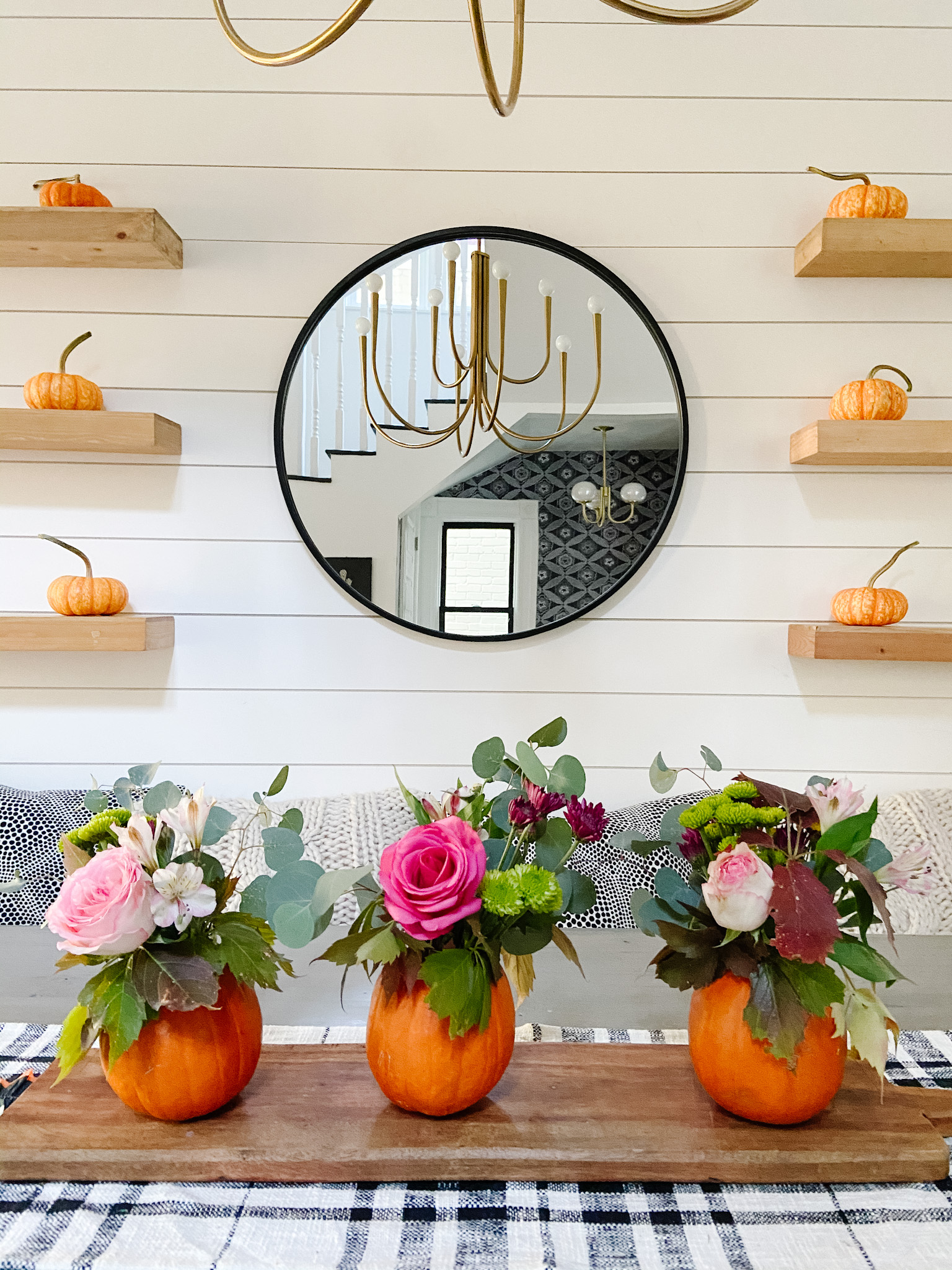 Display Pumpkins at Different Heights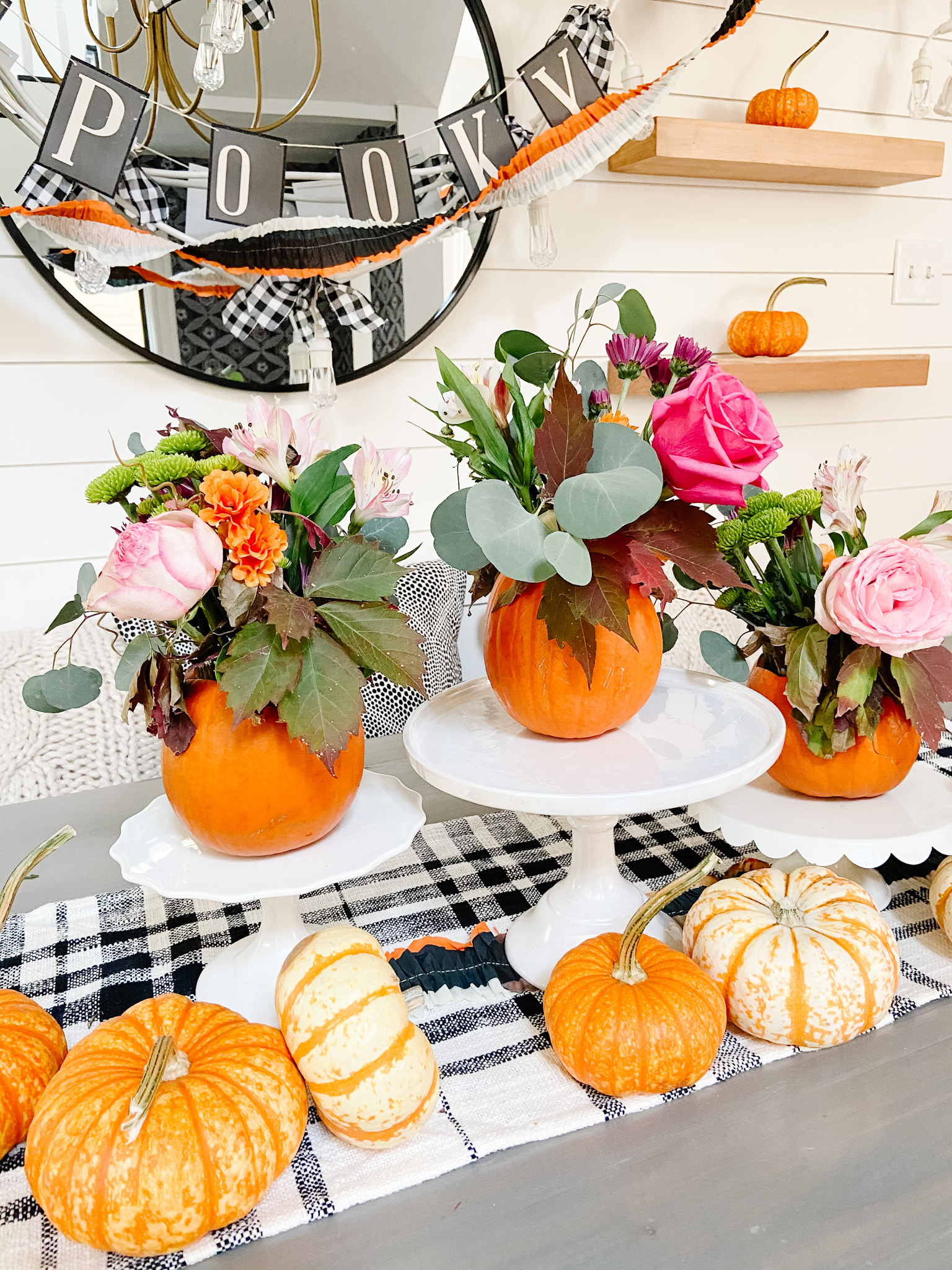 Displaying the pumpkins on cake plates with different heights gives the display a little more impact. I just used cake plates I already had. You don't have to use matching cake plates. In fact, I think using different shapes and heights of cake plates makes the arrangement more interesting.
10 Minute Fall or Thankgiving Centerpiece Idea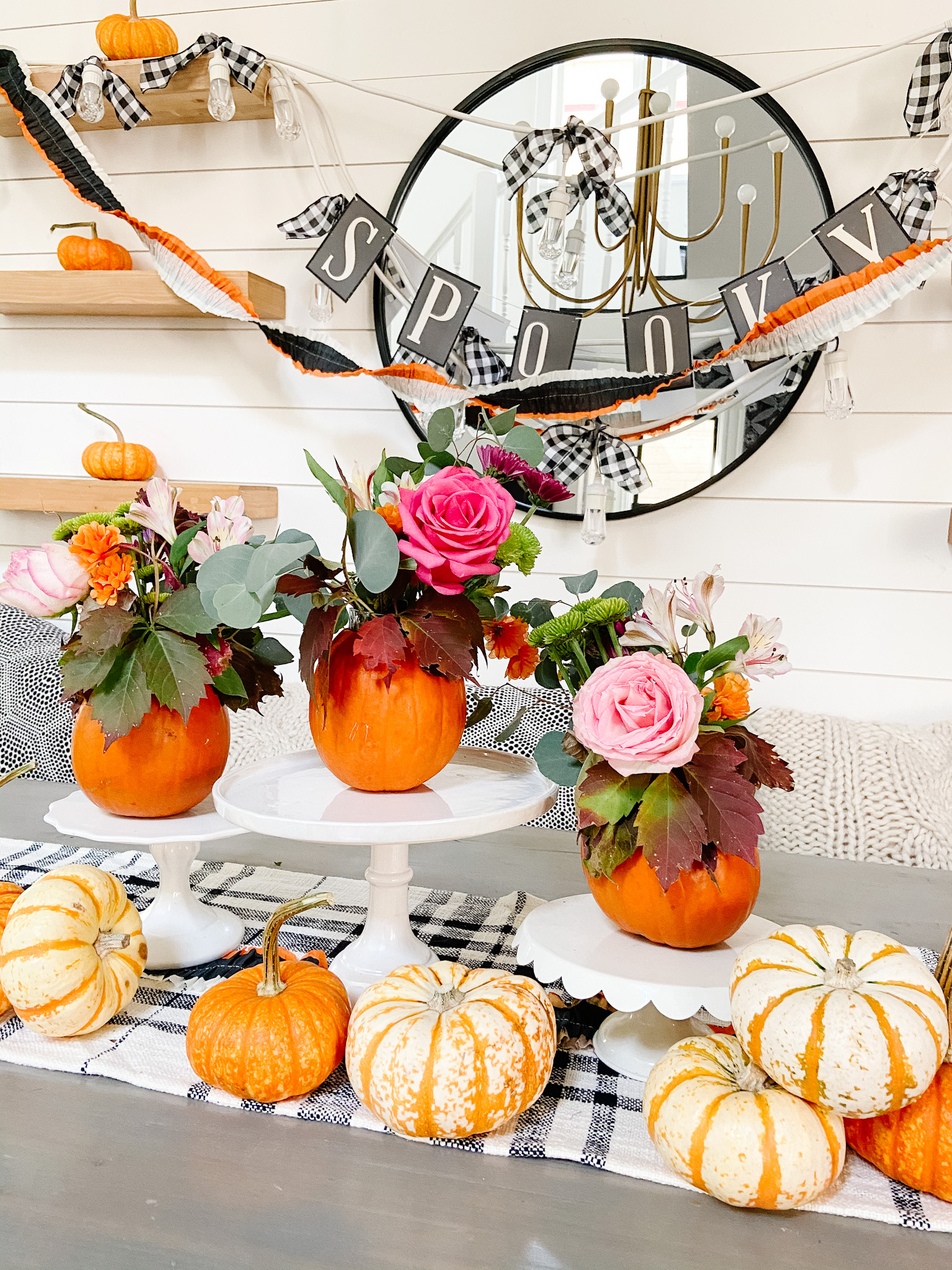 It literally took about 10 minutes to create this centerpiece idea. It's perfect for a special dinner, to keep out on your dining table, on a shelf in your kitchen or even as your Thanksgiving centerpiece!
Mini Pumpkin Centerpiece Video
I also made a little video showing how easy this fall centerpiece idea is. Click on the link to see!
What Kind of Flowers Do You Use In Pumpkin Centerpieces?
I use regular grocery store flowers in my pumpkin centerpieces. A trick that I learned at the flower arranging class I took this week is to buy the flowers TWO days before you want to display them at their best. Also, change out the water in the glasses inside your flowers EVERY day. You don't need to take the flowers out, just take the glass out and gently pour the water out while the flowers are inside. Then add new water and your flowers will last longer!
Tip – if the tops of your glasses how use small flowers or even leaves to camouflage the glass edges.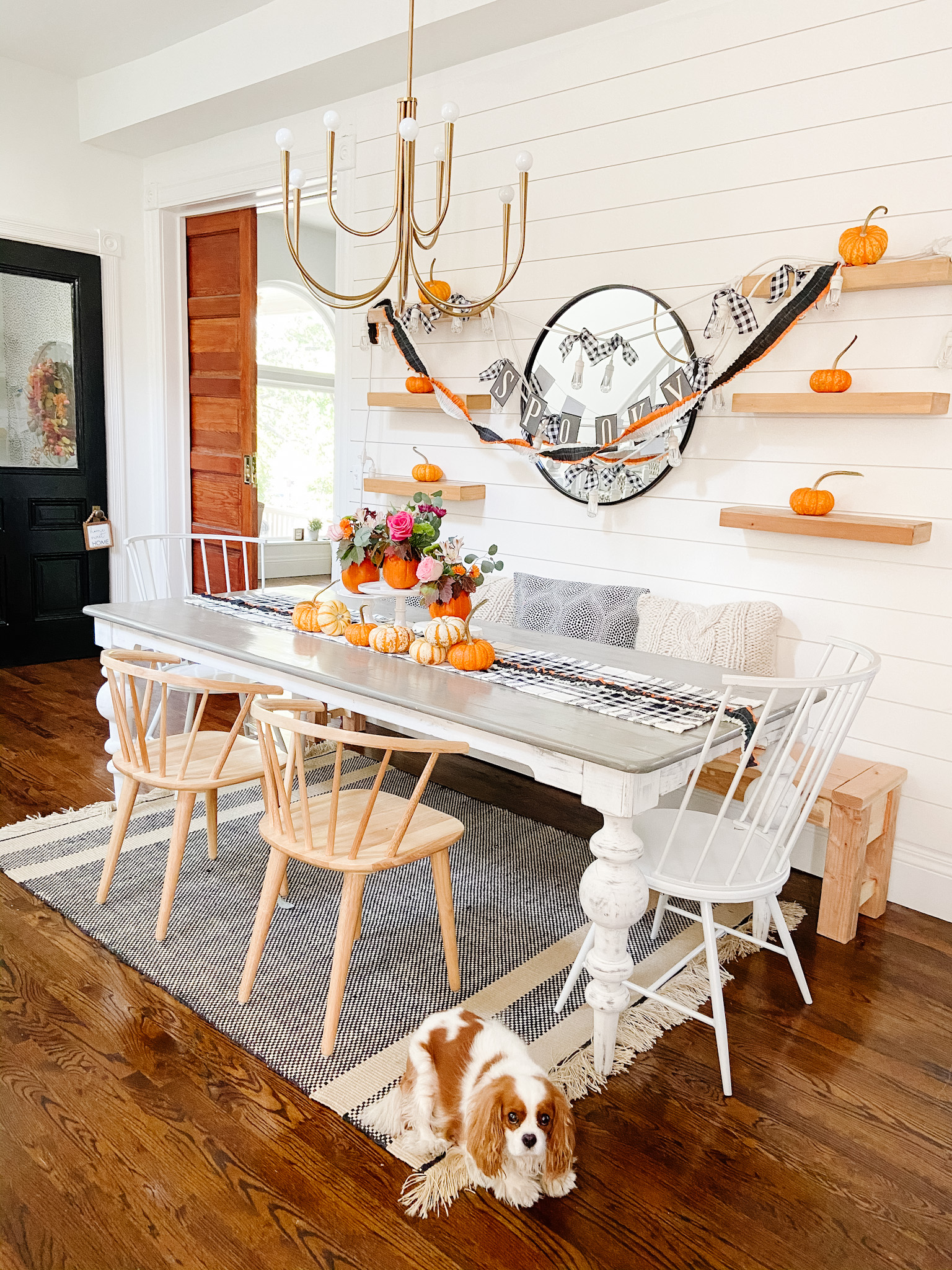 21 Fall Floral Arrangements








More Fall Centerpiece Ideas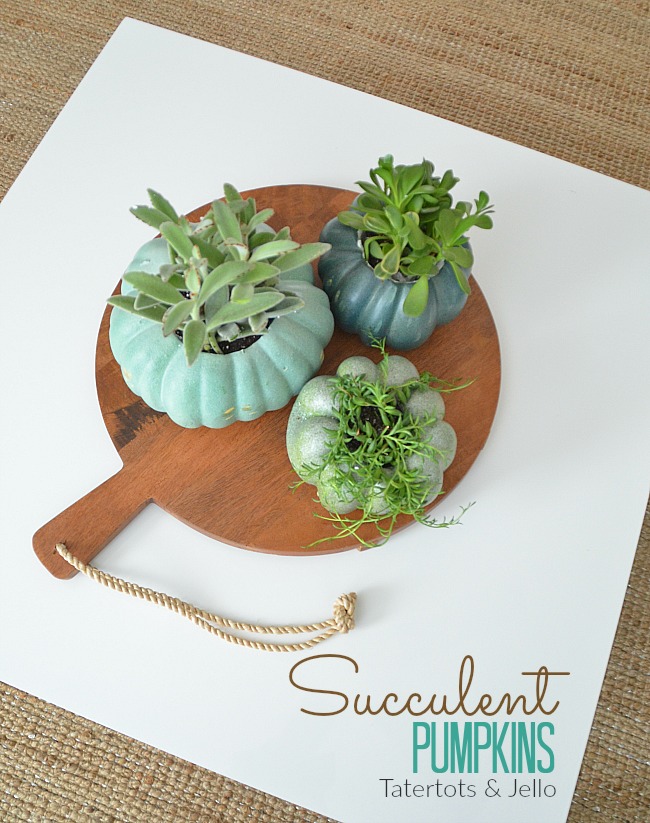 Succulents are potted inside faux pumpkins and make an awesome centerpiece or look great on your kitchen counter coffee table!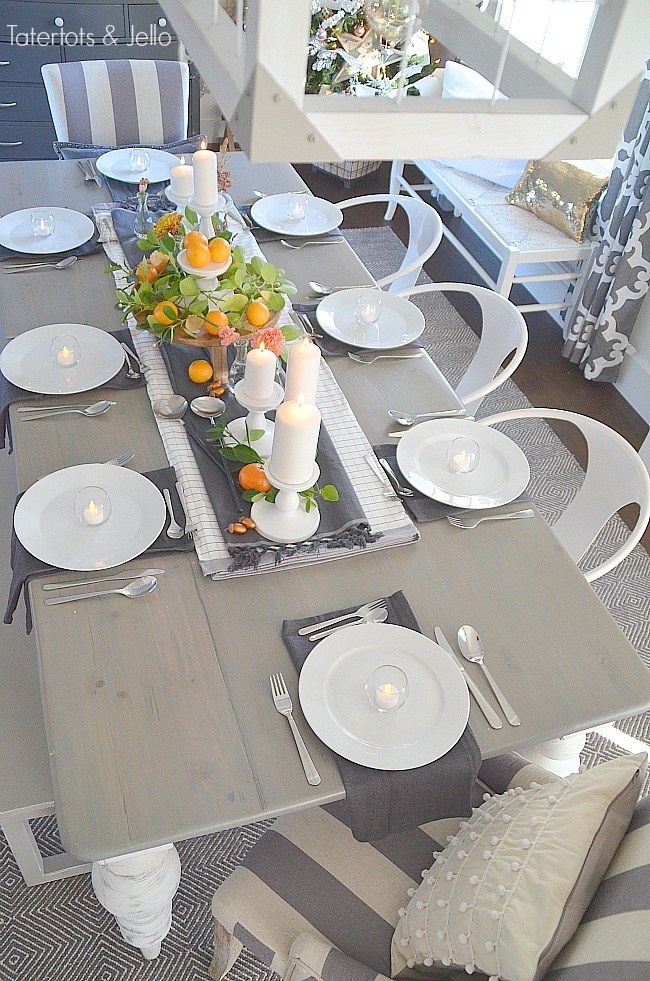 In this post I shared how to use basic table layering to create three different easy holiday tables!
What Projects are YOU working on for Fall?
xoxo