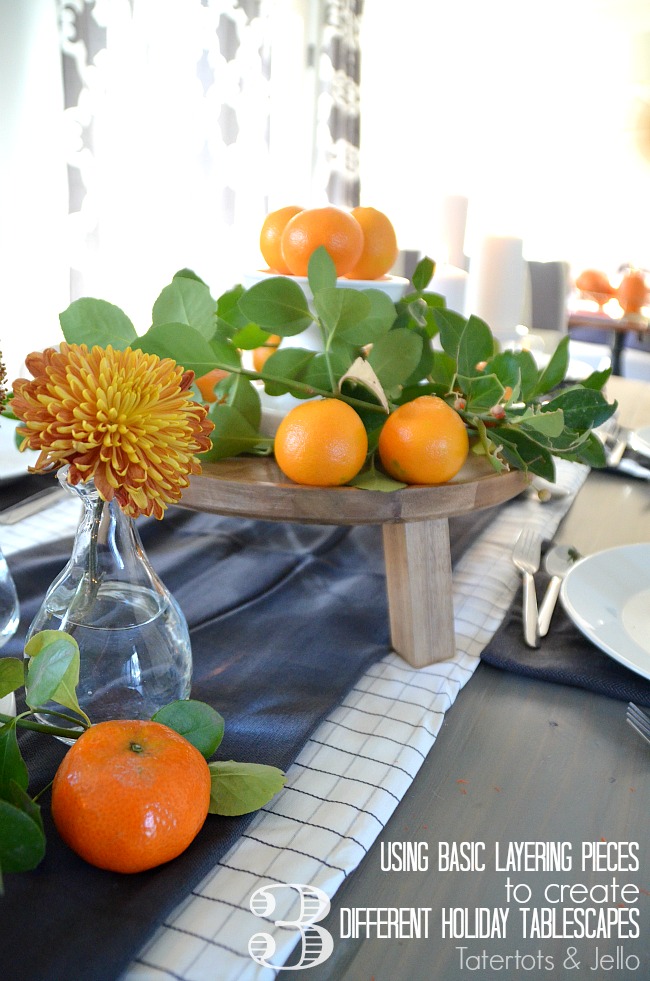 I love setting a pretty table for different holidays and occasions. And now that I'm all settled into the #1905Cottage, I am so excited to entertain my family and friends in my new dining room! And with so many big holidays coming up I thought it would be fun to try to come up with some tablescape ideas using basic pieces used in different ways for Thanksgiving, Christmas AND New Years. So I headed to Ikea – because I knew they would have great items for incredible prices.
To create my three different tablescapes I used these basic Ikea layering pieces:
The first items I used are these white candlesticks that I have had for years – ersatta candles. They come in all sizes and heights. I move them around throughout the years, from shelves in my home, on my mantel, on my table. They look great with candles on them, or just on their own! So I used those.
The second item I used was this wooden platter with legs – the Skogsta: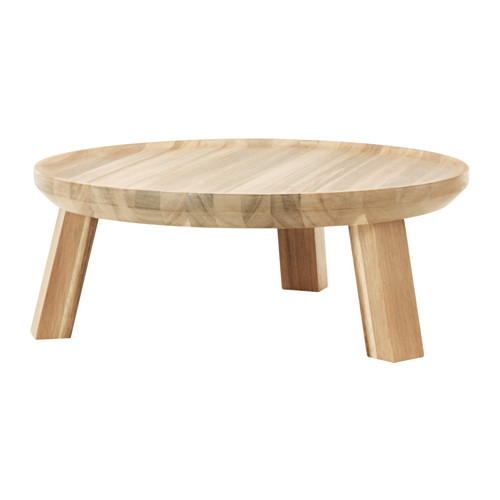 I love the shape of it and the legs. I also added a little darker stain to make it bolder.
The third items I used was these adorable quirky vases – Ikea Virvind.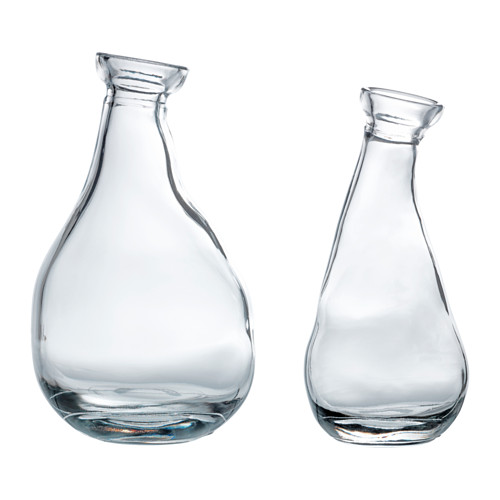 And the last layering pieces I used are these rich textured napkins and runner – Ikea Sittning: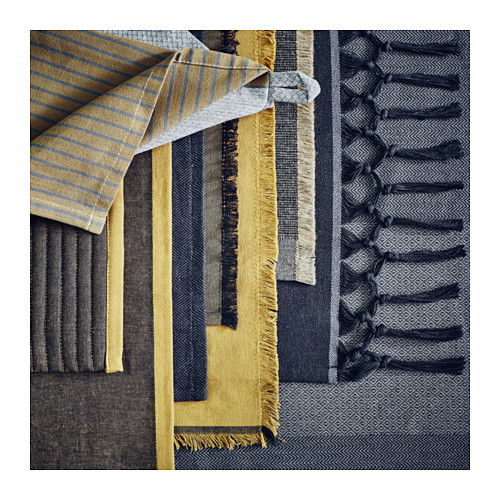 So here's what I did to create these three different tablescapes with these basic Ikea pieces:
For the Thanksgiving Table: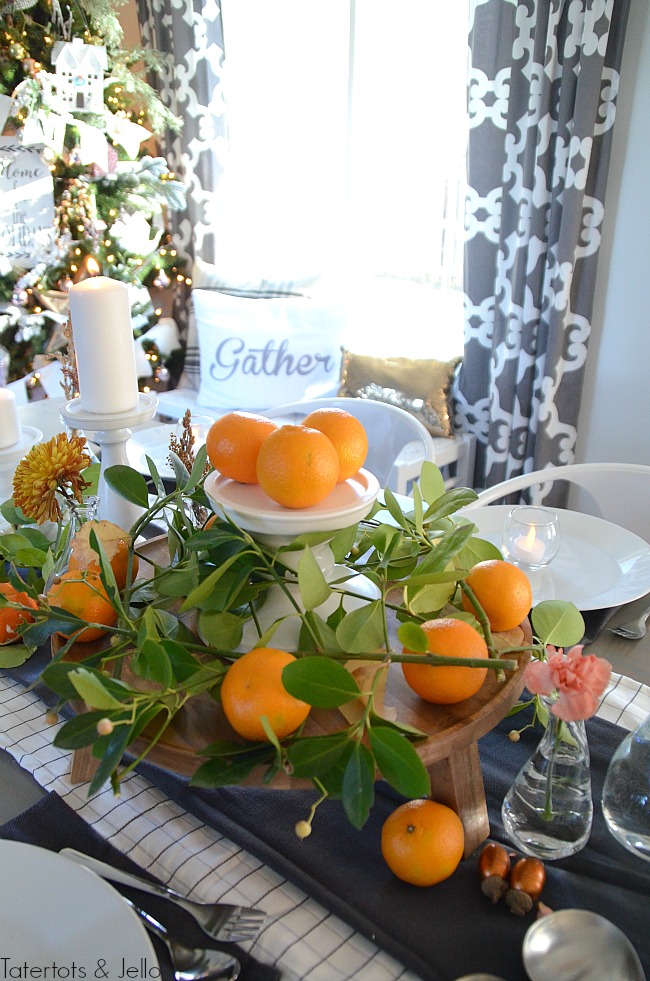 I layered the linens and used the napkins under the plates as placements. I added a flameless candle on each place setting.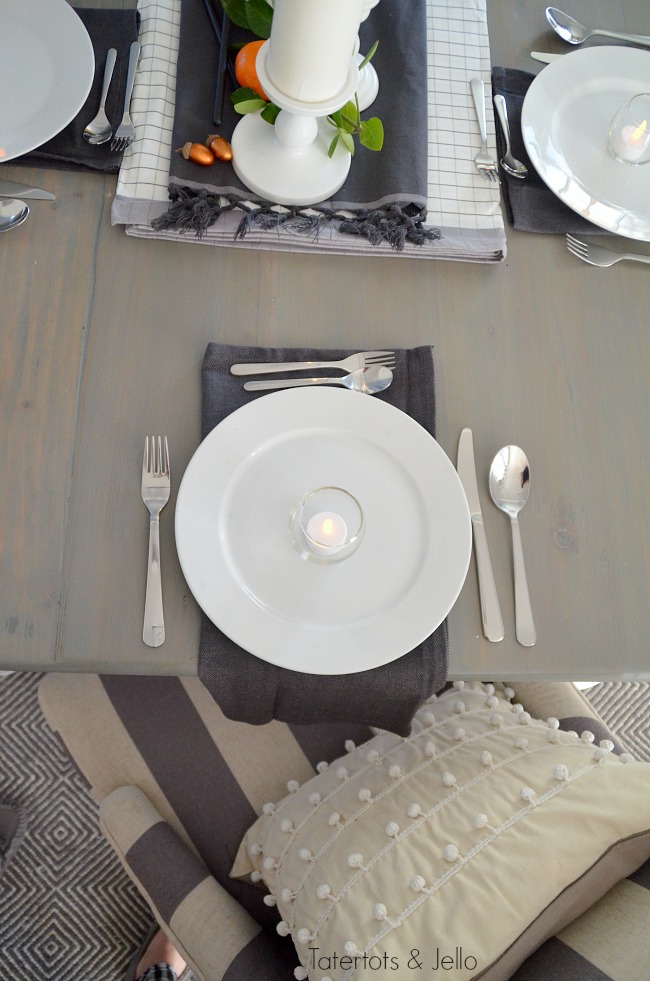 For the centerpiece, I cut some bracnches from my yeard and placed them on the footed platter. Around the edges and in the center I added some little oranges for color.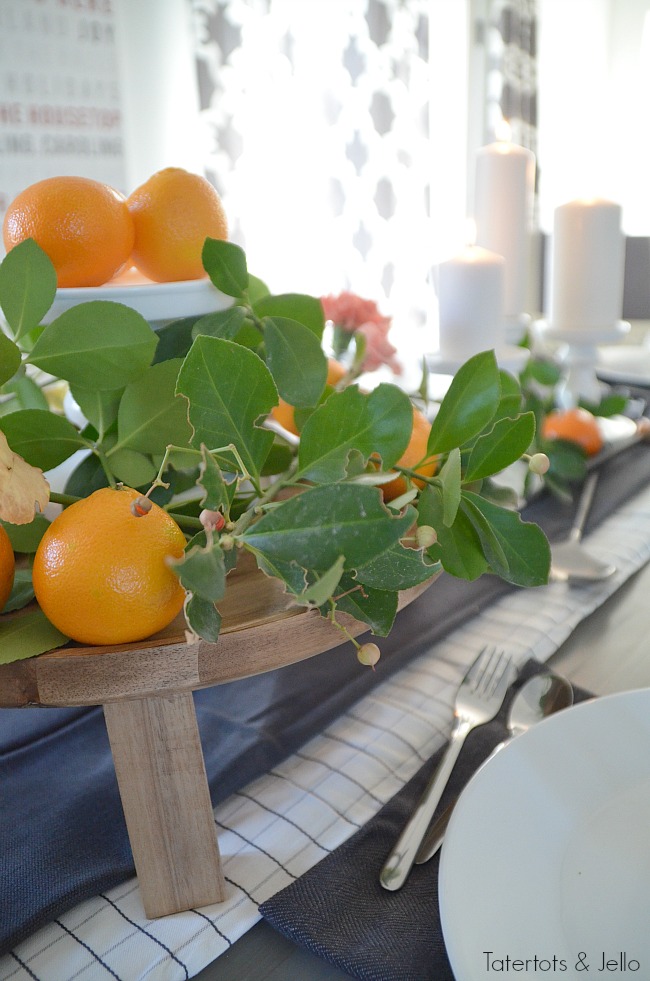 I added some flowers to the vases. The flowers are from the grocery store. So very inexpensive and easy.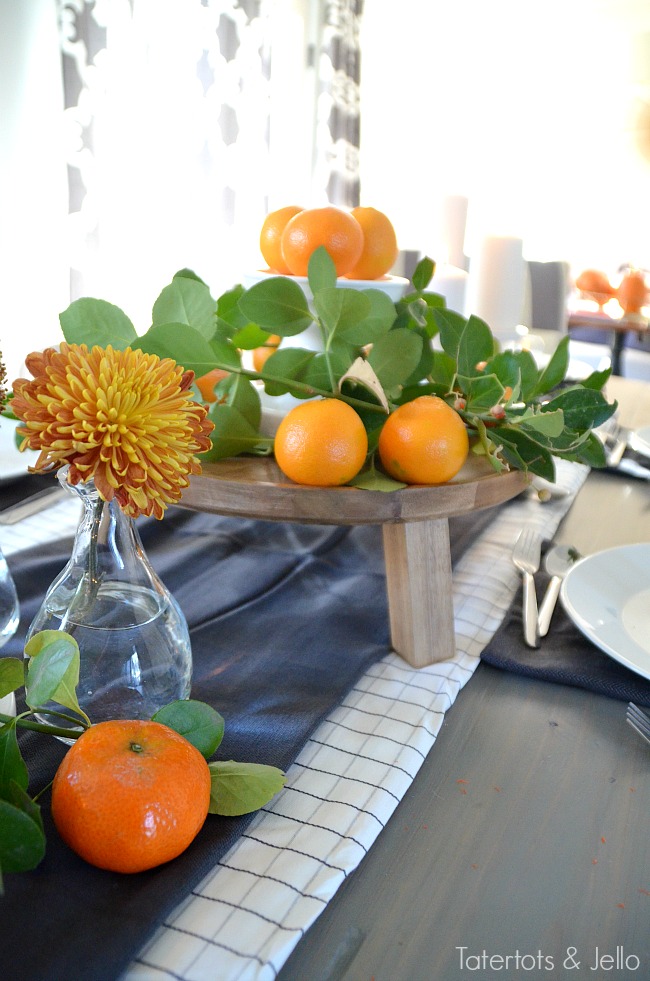 Overall I think it created a really warm and welcoming Thanksgiving table!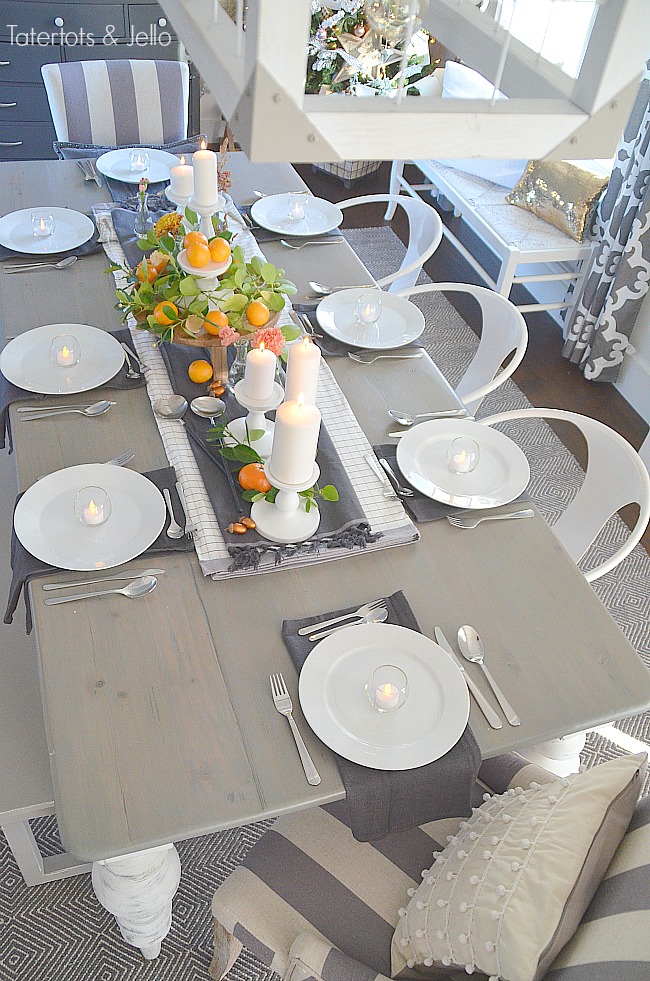 For my Christmas Table, I went with my dining room tree colors which are a soft shade of metallic pink and red.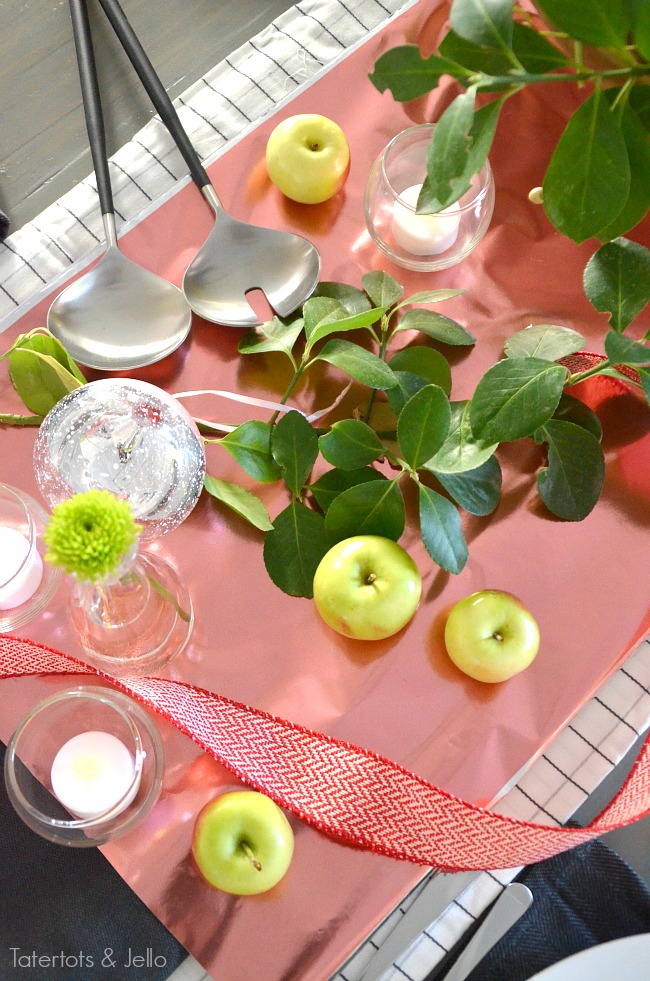 To bring the pink shade in inexpensively, I took some metallic Ikea wrapping paper and used it over the top of the runner.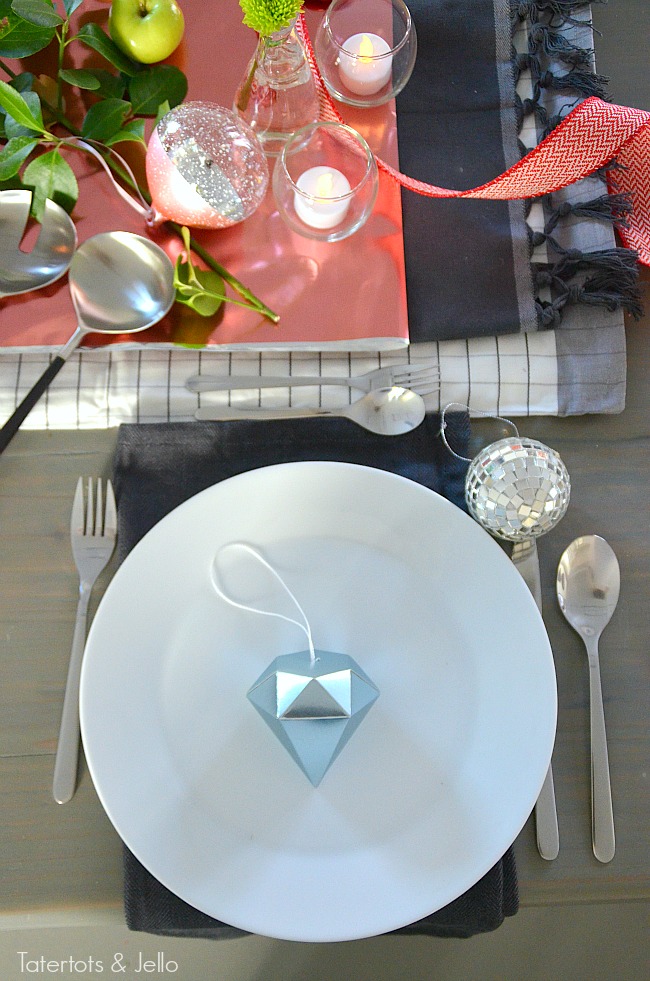 On each place I put a geometric paper ornament.
I was thinking the ornaments could be used as a placecard. Just write the person's name on the ornament.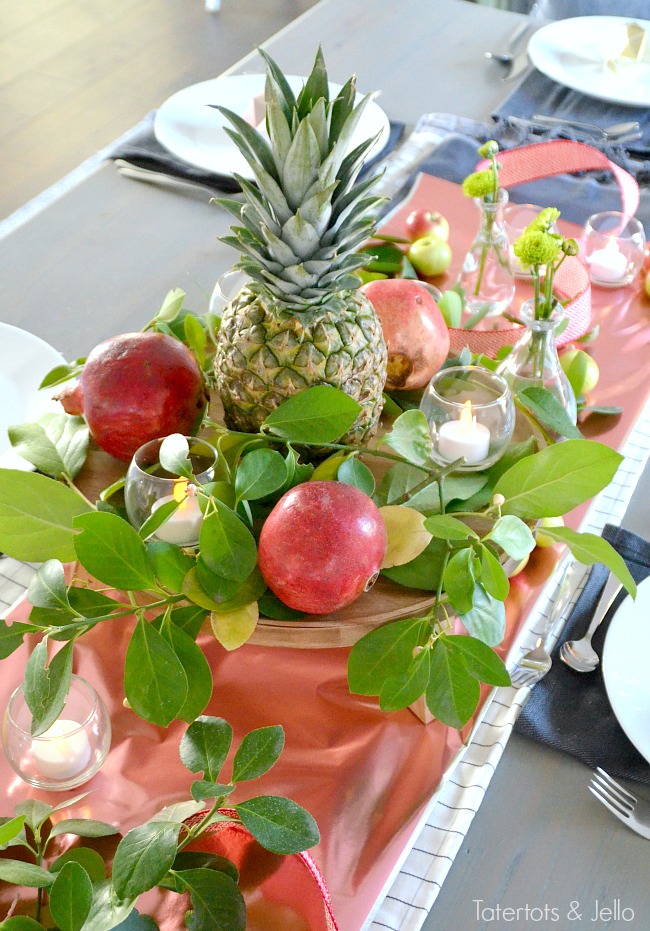 For the Pink and Red Holiday centerpiece, I went for a fruit theme again. This time I used a pineapple as the focal point. I love that pineapples are the symbol of welcome. I also used pomegrantes and small little crabapples.
And the third tablescape I created using these basic layering pieces was a Black and White New Years Party idea!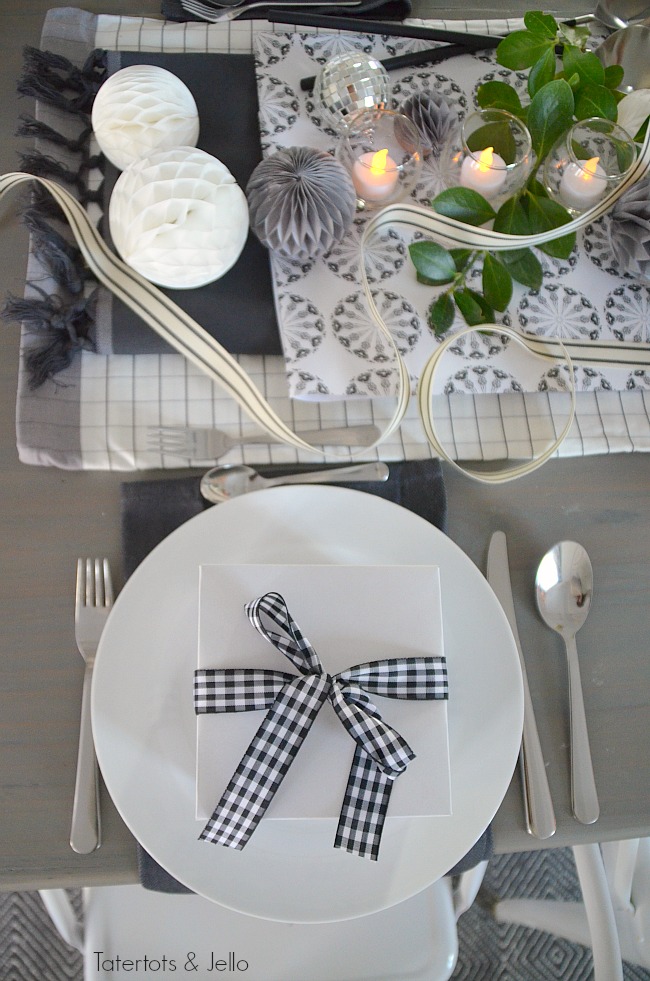 I put a small package on each place, using different patterned ribbons.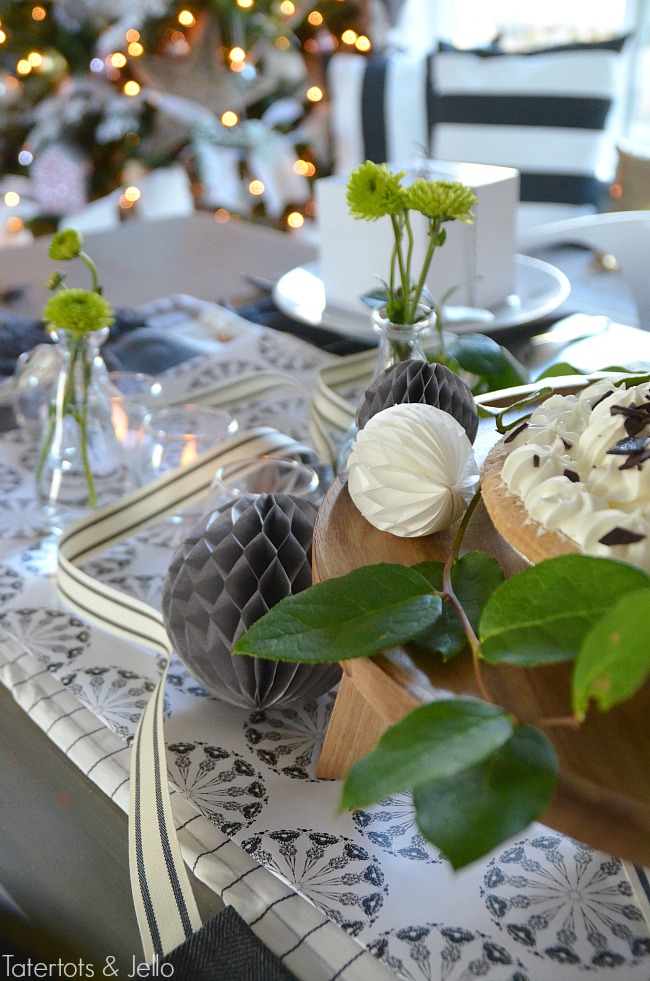 To add a little whimsy, I used these little paper ballsand ribbon from Ikea. For this tablescape I also used black and white wrapping paper to use as a runner. Inexpensive and easy!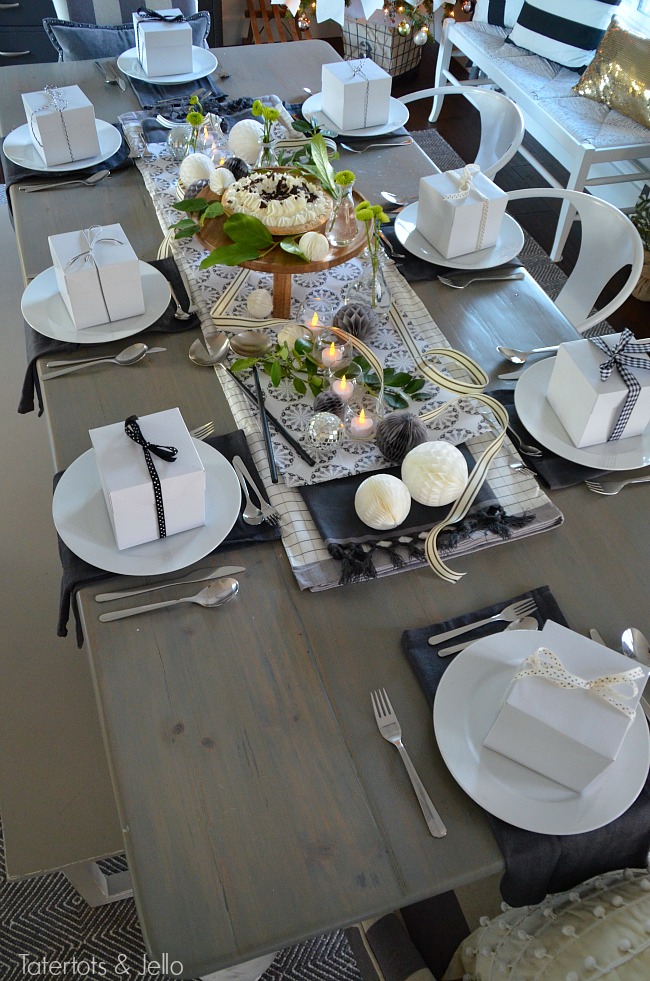 I put the candles all in a row for this party table and brought in some color with bright greenery.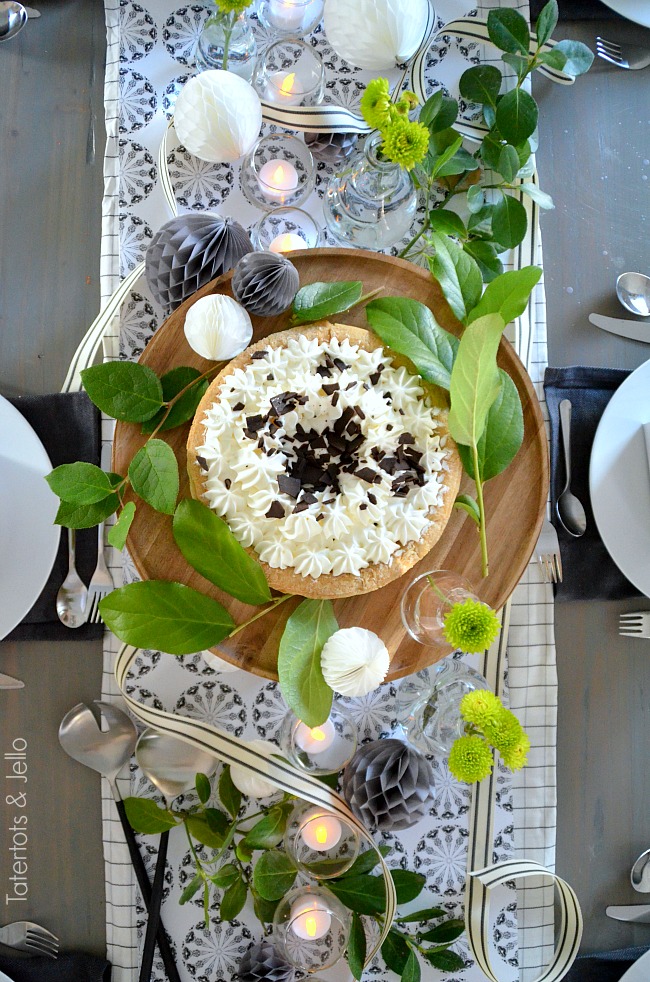 I also brought the present theme into the buffet.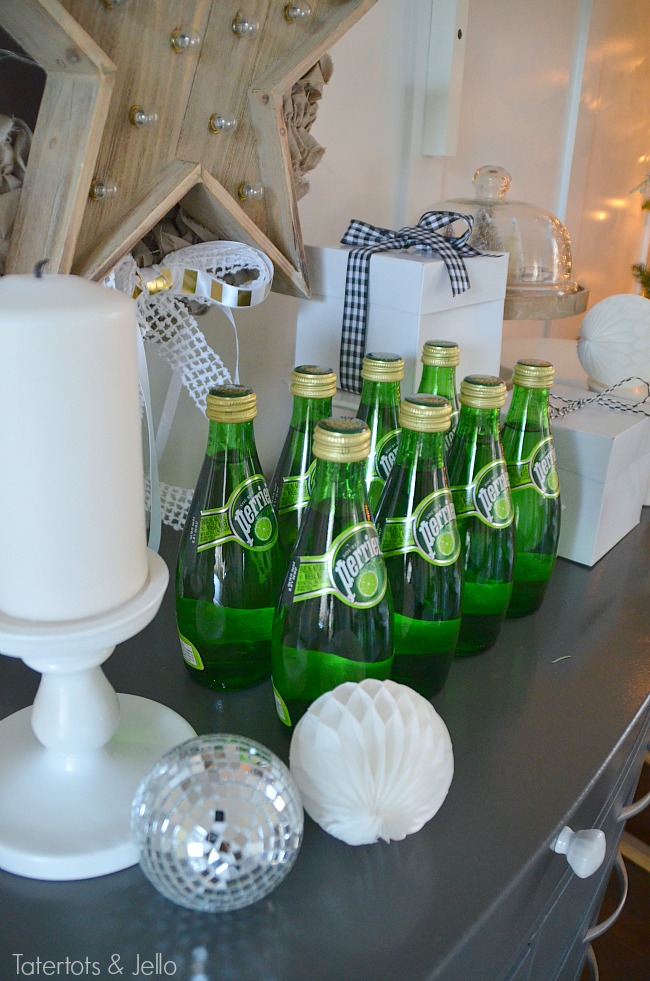 I am so excited for Thanskgiving this week! Now I'm off to work on some recipes!!
Thanks for stopping by!!
Have a wonderful day!
xoxo

Disclosure: I received items for this post from Idea. But all opinions and ideas are my own.