Keto Sugar Free Peppermint Hot Chocolate. Enjoy all of the winter peppermint and chocolate goodness without the sugar or carbs!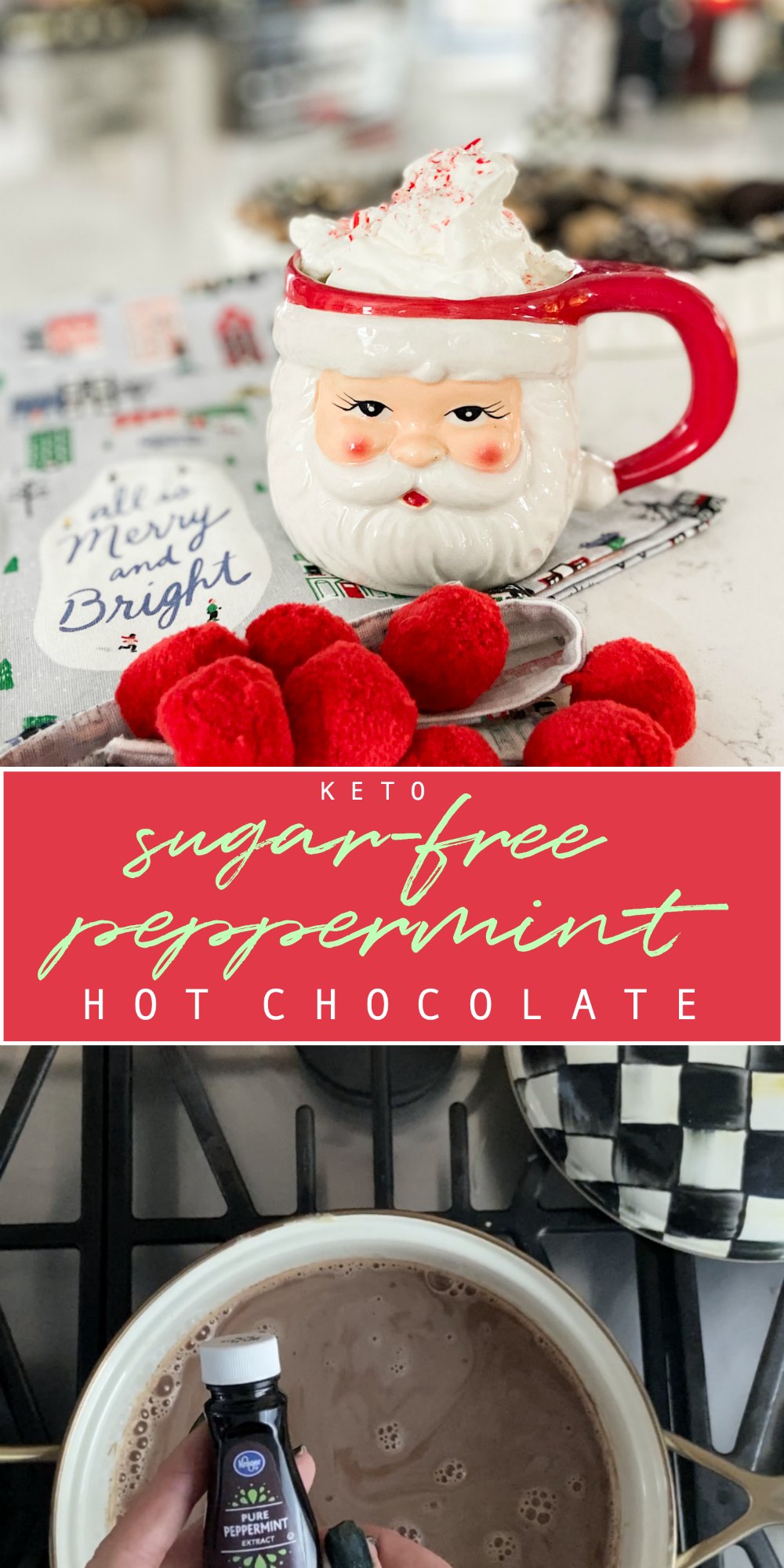 Keto Sugar-Free Peppermint Hot Chocolate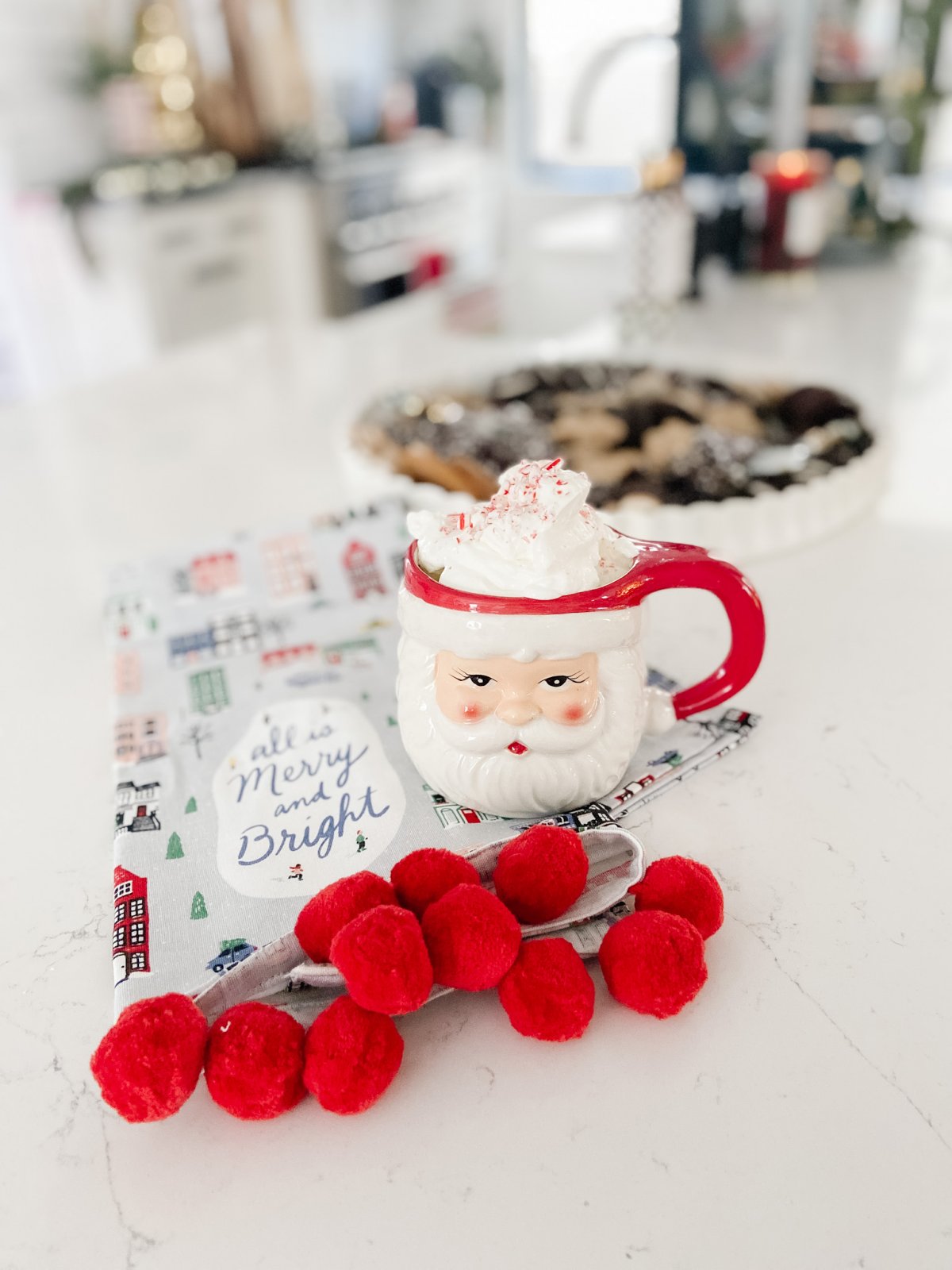 I've been living a Ketogenic lifestyle for about 6 months now and I've learned so much! When I first started I was afraid I would miss out of my favorite foods and recipes. What I've discovered is I can still enjoy all of the tastes I love by learning to substitute ingredients for ones that are Keto-friendly! This includes holiday and festive treats – like delicious peppermint hot chocolate!
Fun and Festive Holiday Drink Recipes
I've joined some cute friends for the yummies holiday drink ideas! Be sure to scroll down to grab the recipes. They're perfect for small get-togethers!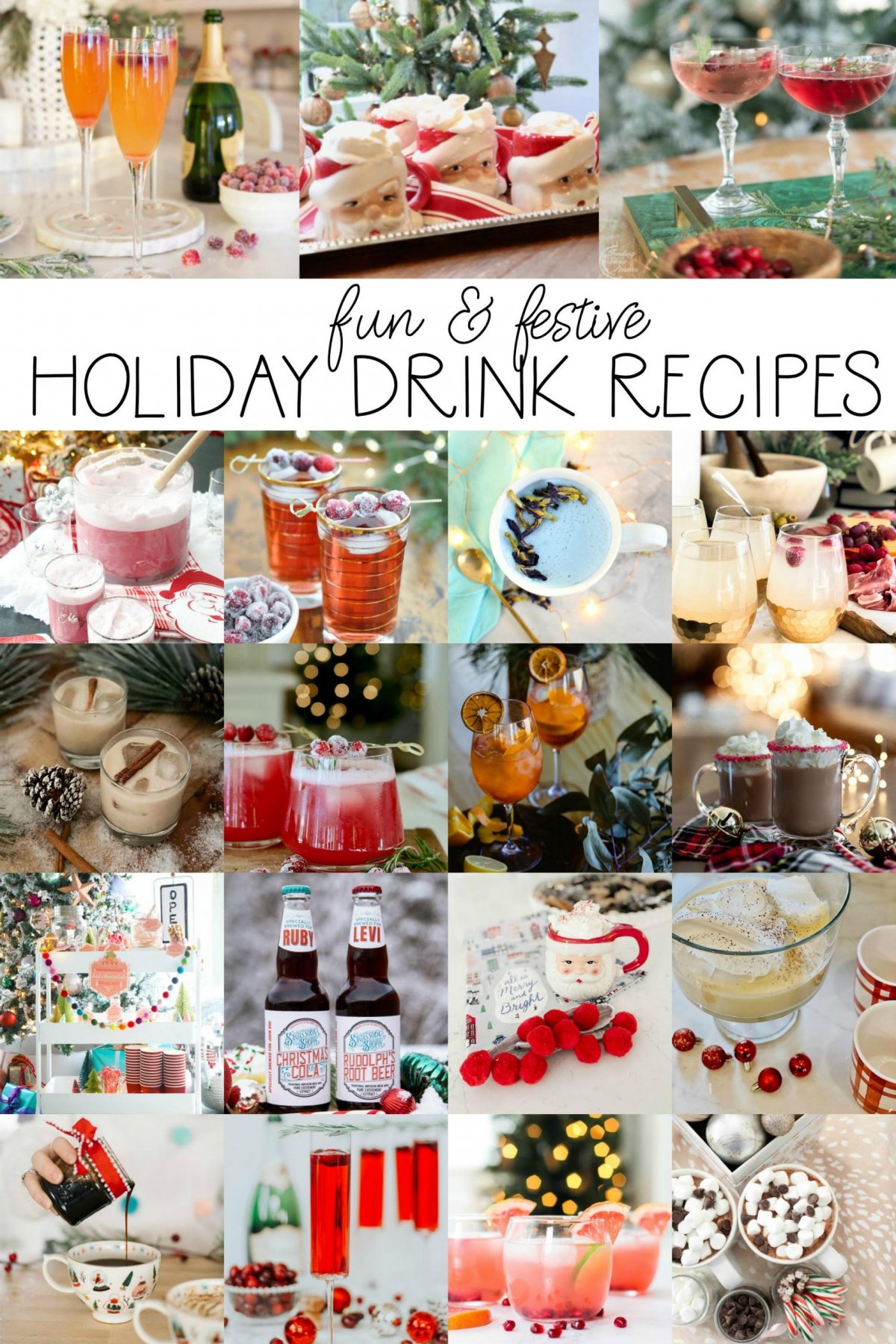 Sugar-Free Hot Chocolate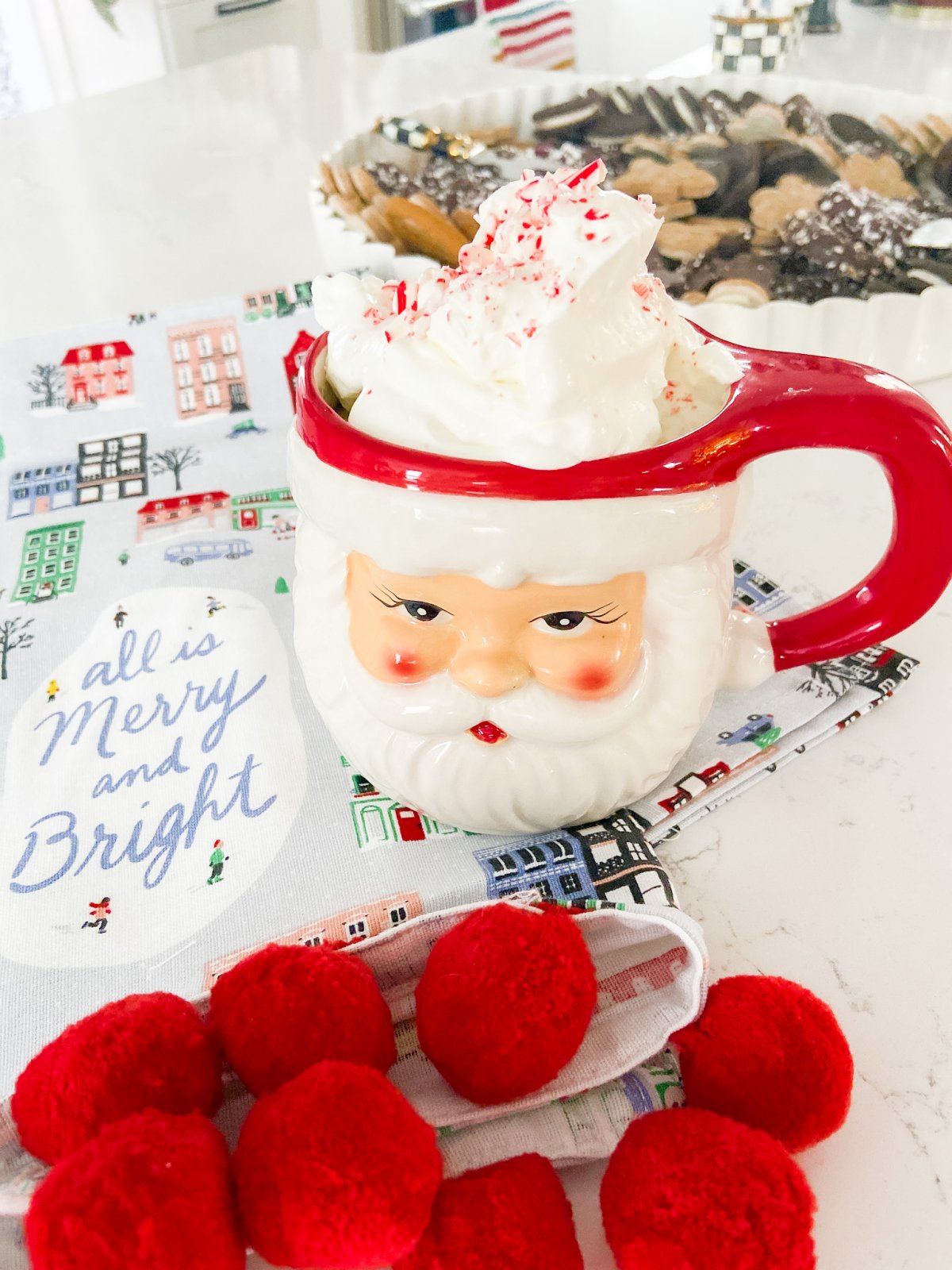 Yes! Hot chocolate can be sugar-free and taste great!! Monkfruit which is a natural sweetener. I love it because it doesn't have an after-taste, which I think is a side effect of some artificial sweeteners. Monkfruit is all natural too!
Five Minute Sugar-Free Hot Chocolate Recipe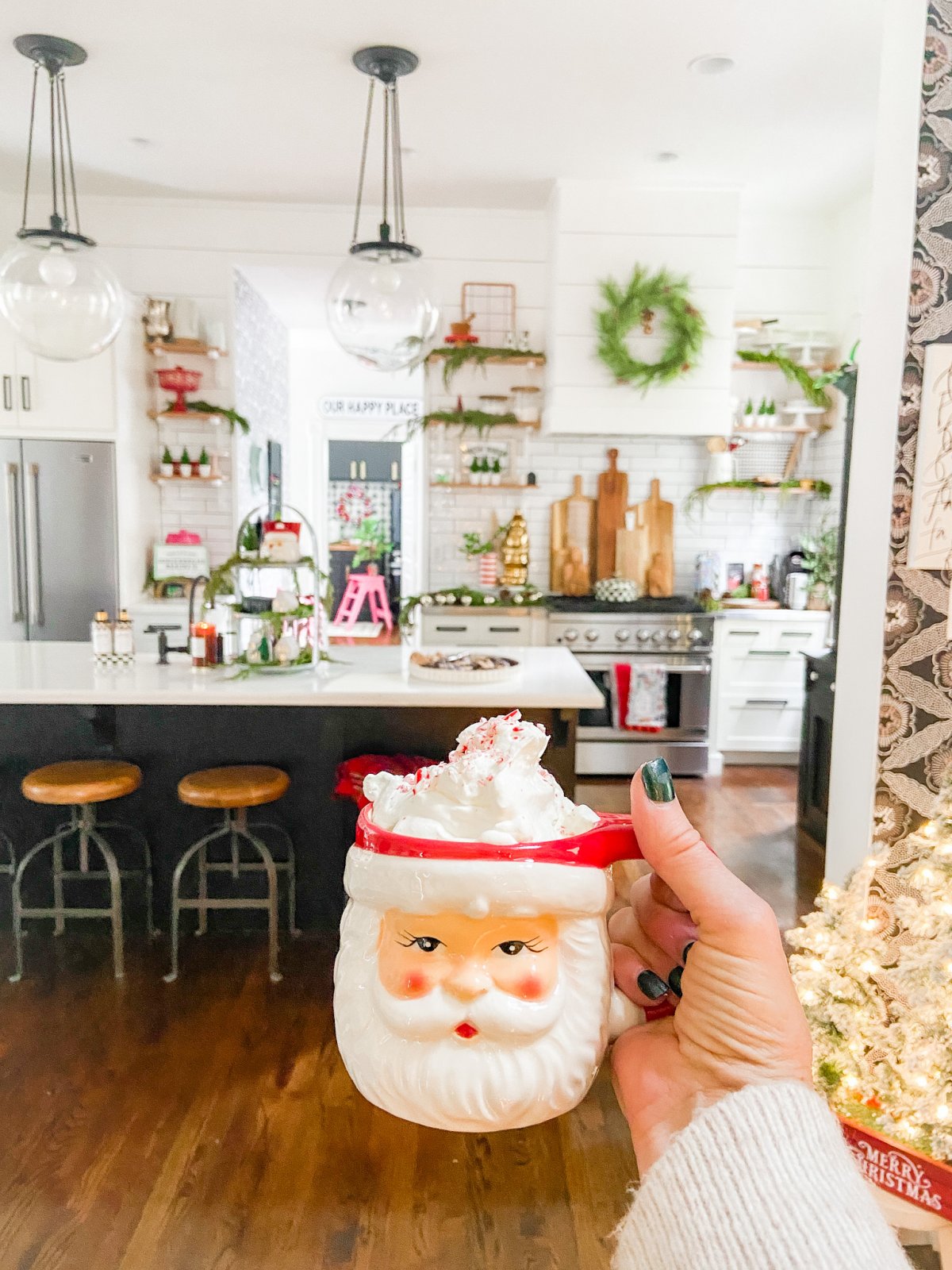 Another reason I love this recipe is that it only takes 5 minutes to make! So if you want a sweet, guilt-free pick me up, just pop these ingredients in a pan and you will have a warm, delicious cup of chocolate in minutes!
Hot Chocolate Recipe for Two
This is a small batch recipe for two small cups of hot chocolate or one very large cup! My kids have tasted this hot chocolate and love it so you can double or triple the recipe if you want to a bigger batch!
Thicker Sugar-Free Hot Chocolate Recipe
I use almond milk for this recipe. You can also use regular 2% milk if you are going for just a sugar-free recipe. To add thickness to this peppermint hot chocolate recipe I add almond half-and-half. But you can use regular half-and-half or whipping cream. If you don't have any half-and-half or whipping cream you can use regular 2% milk or almond milk. If you don't add half-and-half the recipe will still be delicious but not as thick.
Stovetop Hot Chocolate Recipe
Here are the easy steps to making the BEST sugar-free peppermint hot chocolate recipe. Start with a small to medium-sized saucepan.
Almond Milk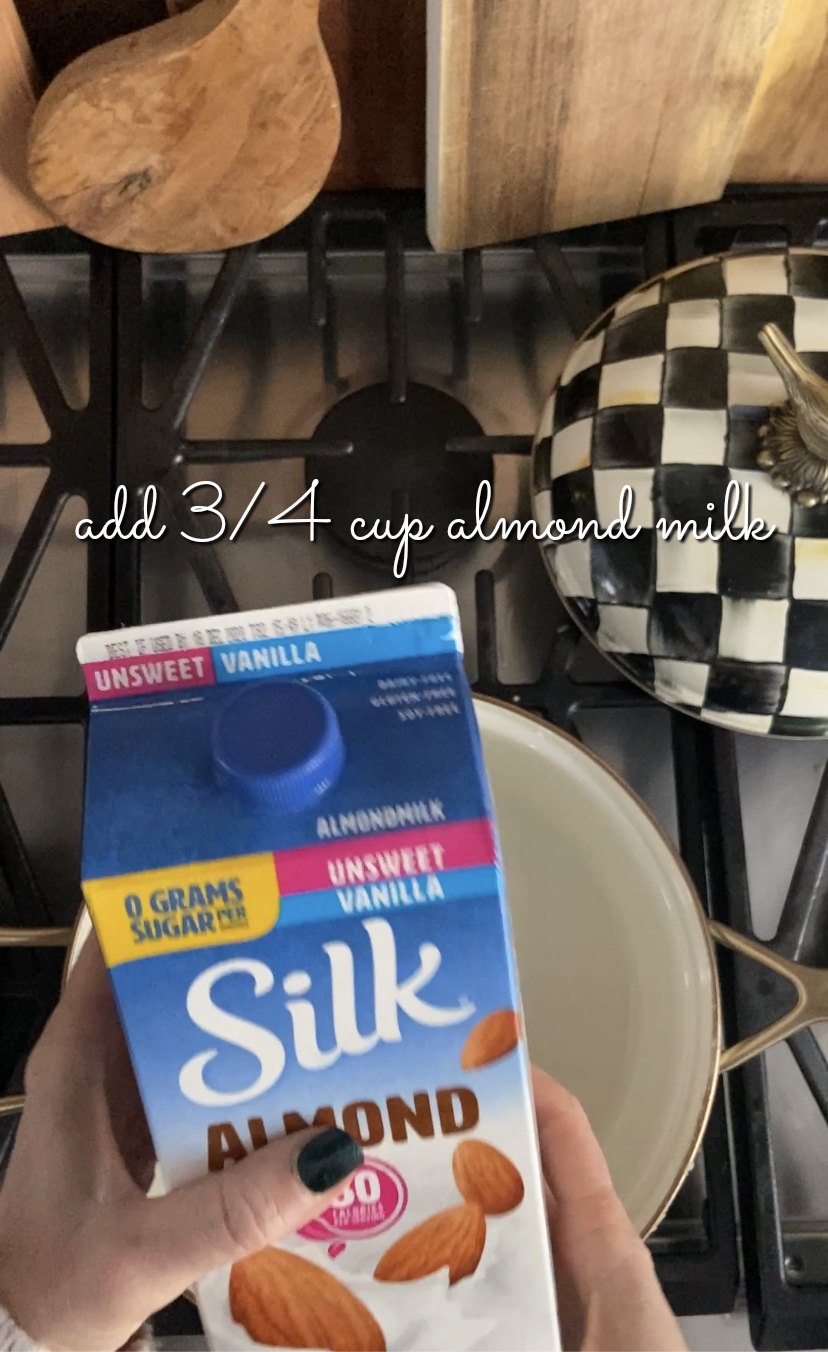 Add 3/4 cup of almond milk to the pan.
Almond Milk Half-and-Half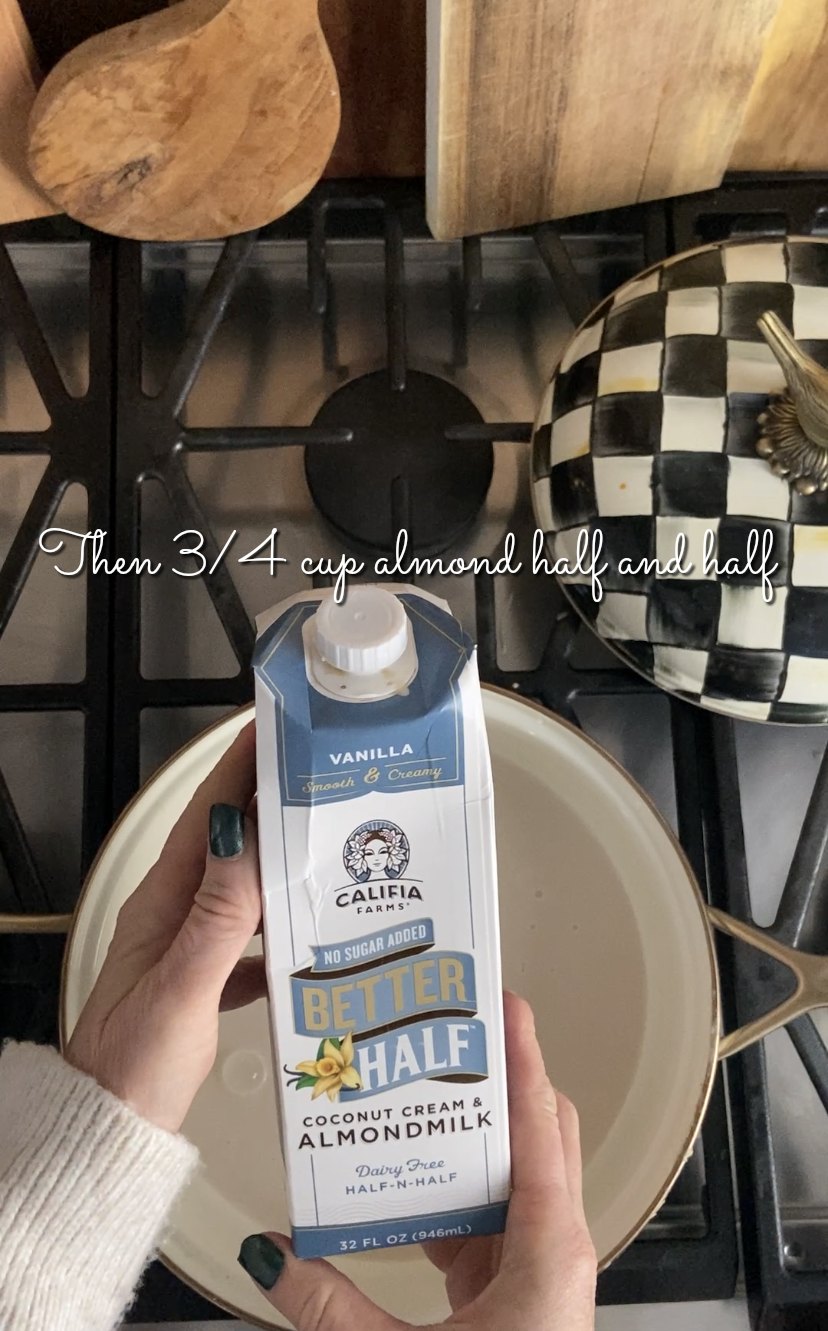 Then add 3/4 cup of half-and-half or whipping cream. You can also use ALL almond milk instead of adding half-and-half or whipping cream. If you use only almond milk, use 1.5 cups of milk.
Cocoa Powder
Add Monkfruit sweetener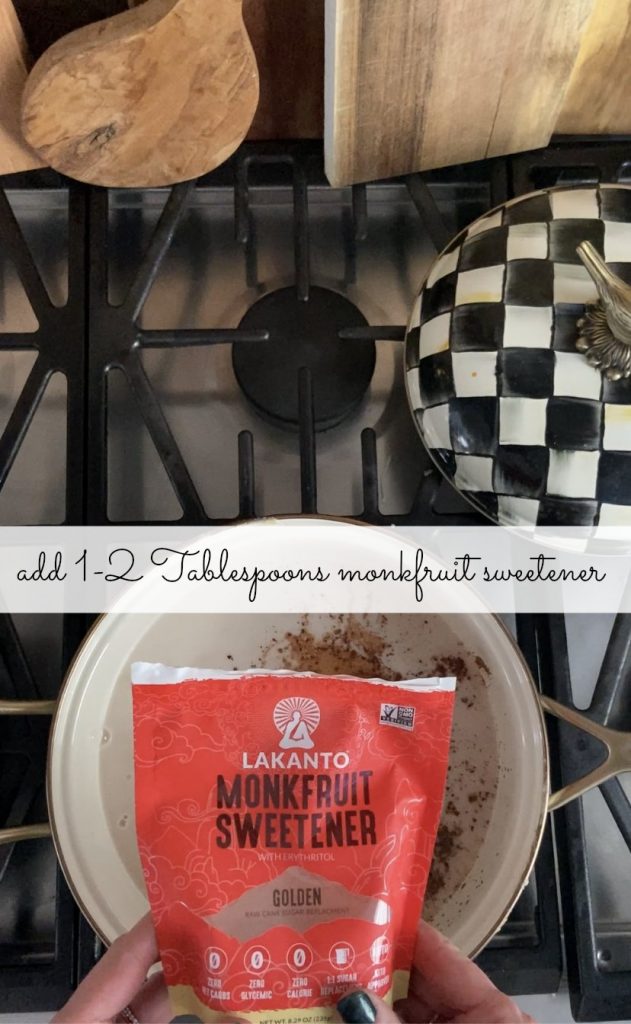 I use monkfruit sweetener. I like it because it is natural and I think it doesn't have an aftertaste like some of the artificial sweeteners seem to have. You Can add 1-2 tablespoons, depending on how sweet you want your hot chocolate to be. If you love VERY sweet hot cocoa, addd all 2 tablespoons. If you like more of a dark chocolate taste, go with 1 tablespoon.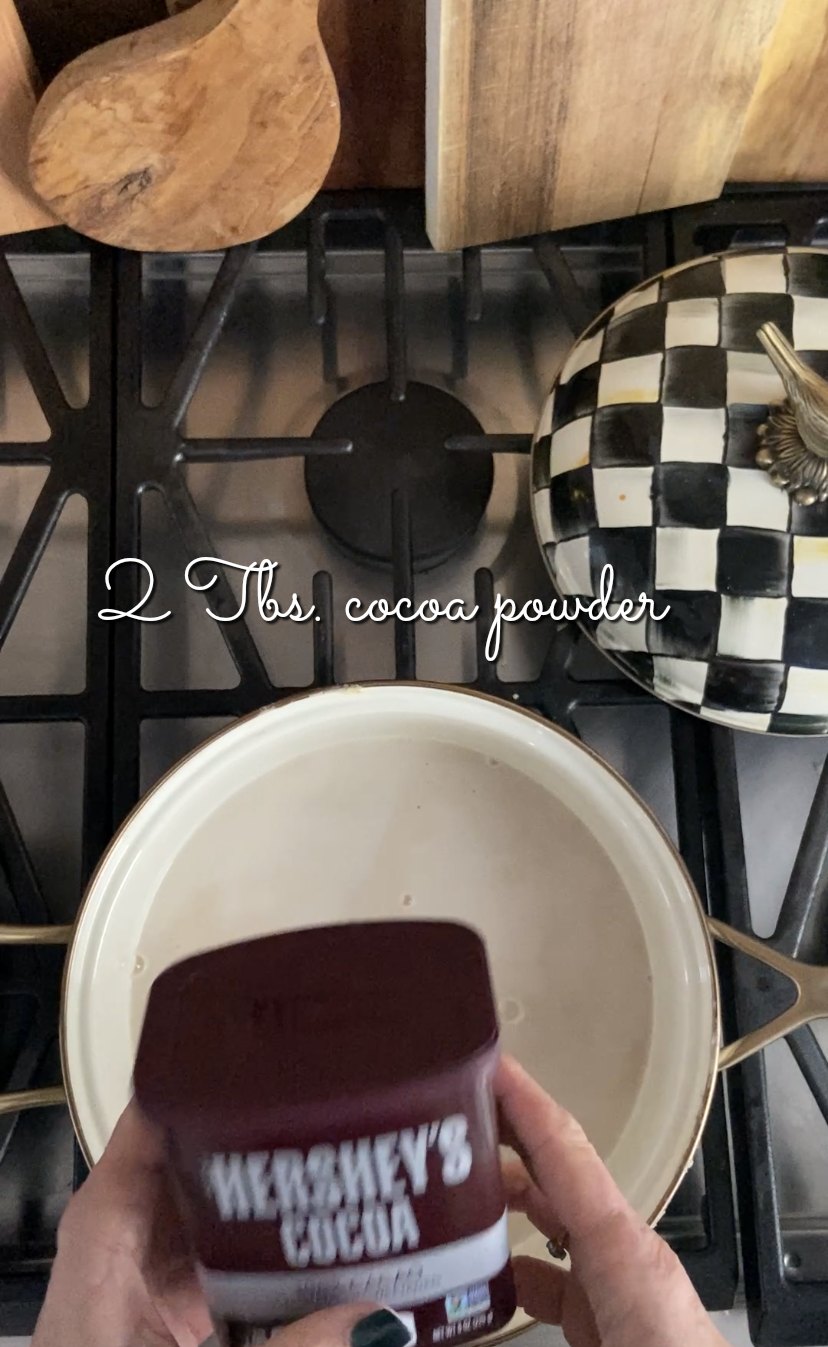 Add 2 tablespoons of cocoa powder to the pan. Mix well and adjust temperature to simmer. Let the mixture cook while stirring until the edges begin to bubble.

Peppermint Extract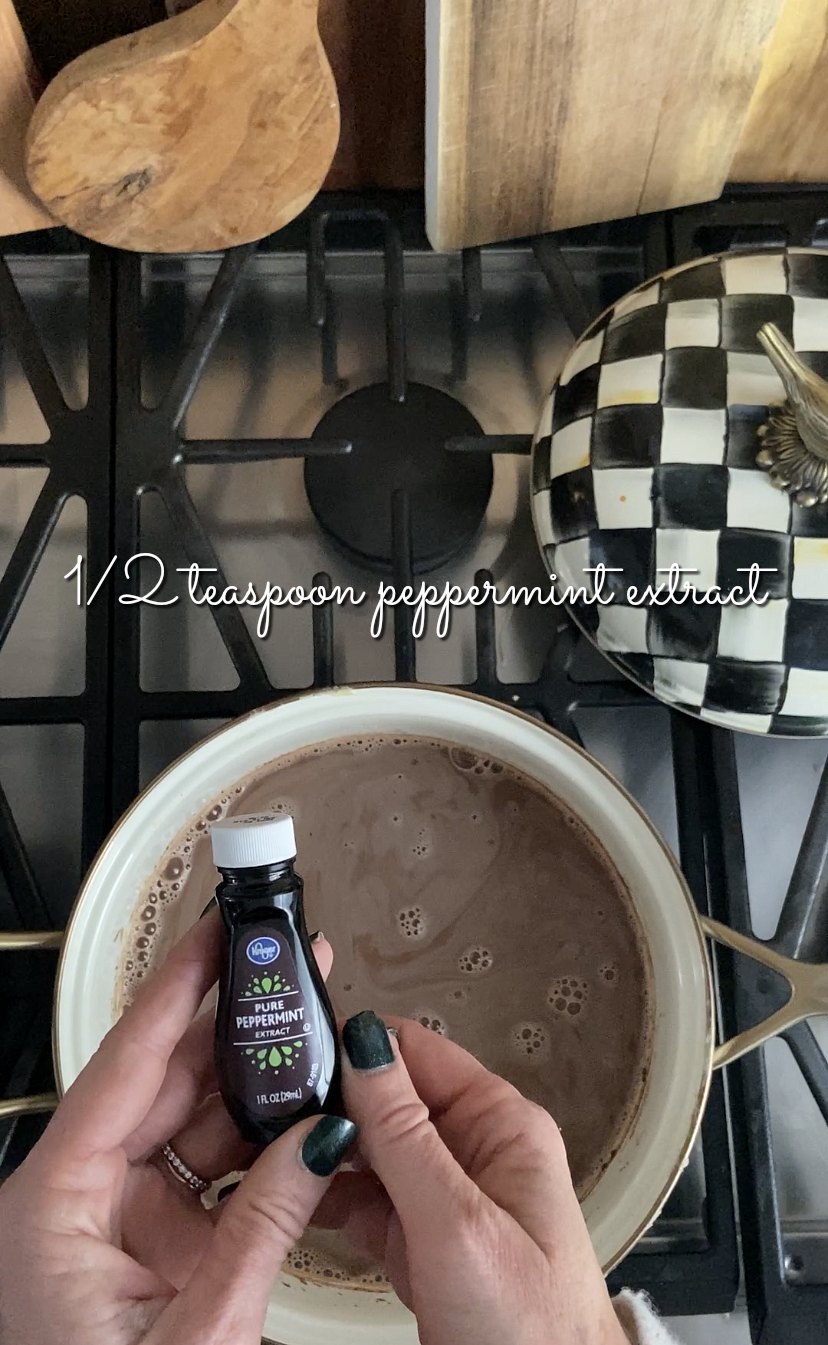 Add 1/2 teaspoon of peppermint extract. Keep stirring until mixture is bubbling and starts to thicken.
Pour Into Mug(s)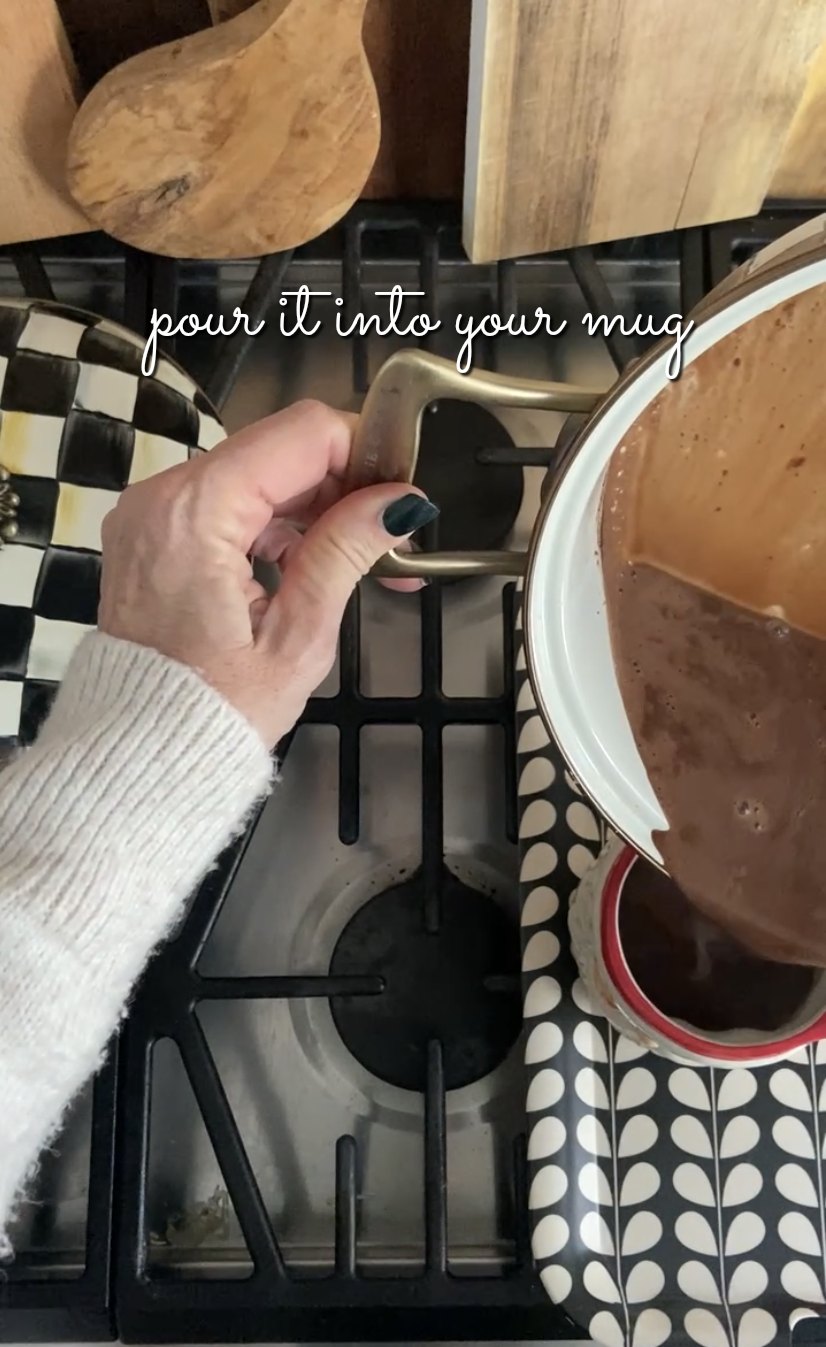 Pour the mixture into 2 small mugs or 1 large mug.
Top with Whipped Cream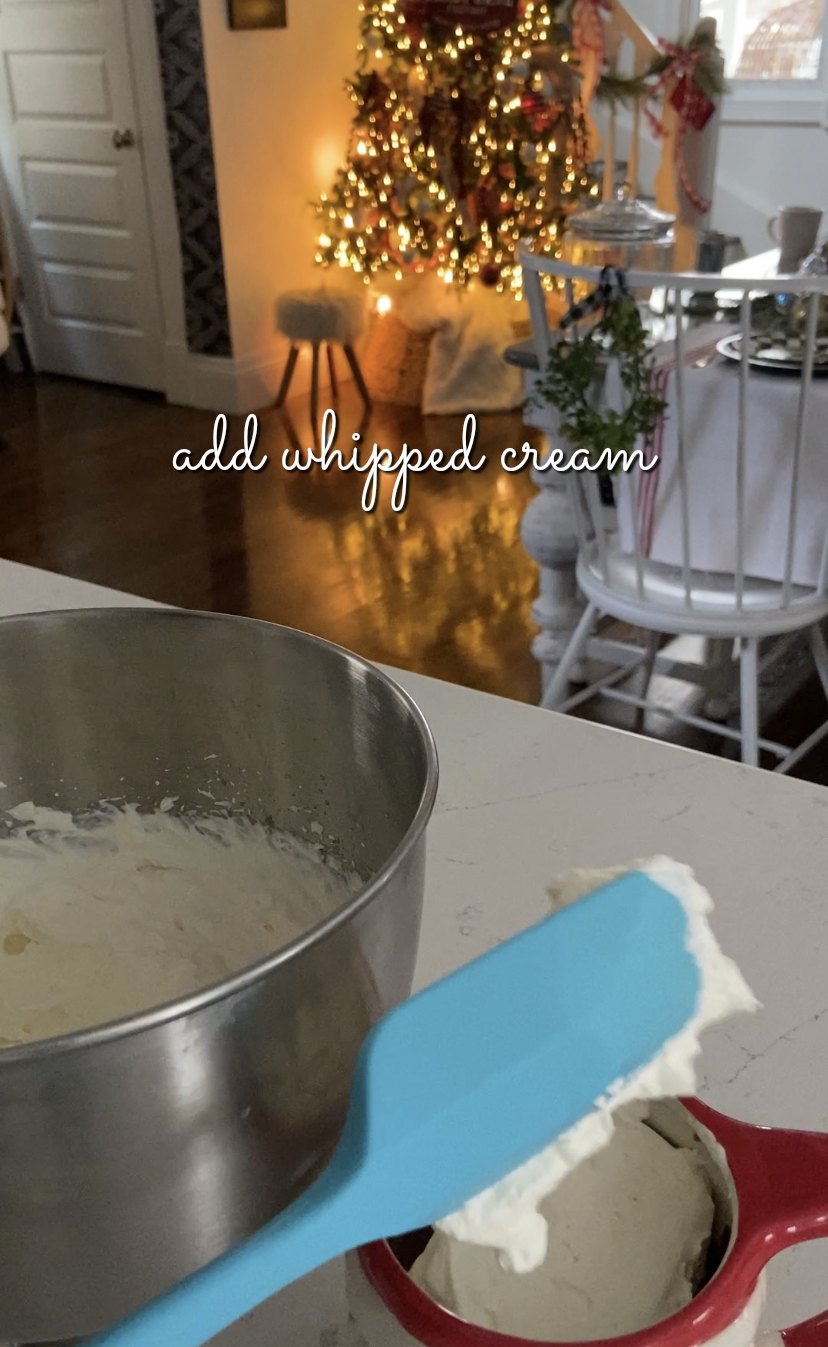 It's optional to add whipped cream. Whipping cream is still considered Keto-friendly and is sugar free.
Sprinkle Sugar-Free Peppermint Candy on Top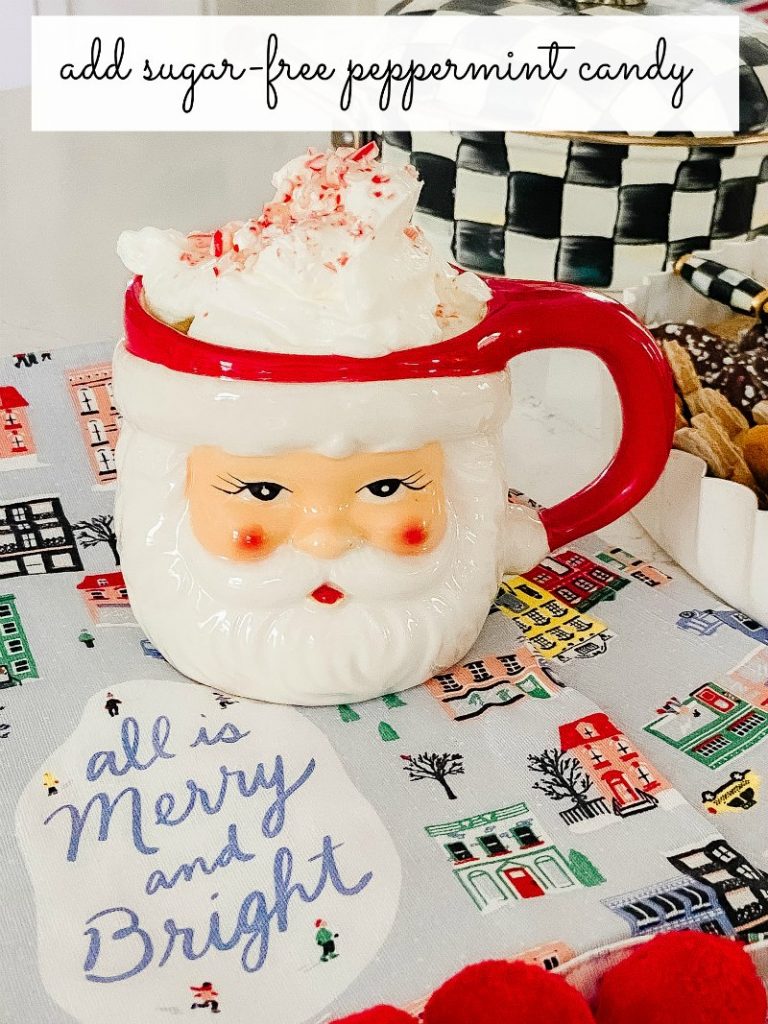 You can find sugar-free peppermint candies which are perfect sprinkled on top of this yummy peppermint hot chocolate!
Enjoy Your Guilt-Free Hot Cocoa!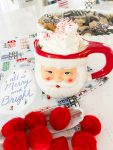 Keto Sugar-Free Hot Chocolate Recipe
Keto Sugar-Free Hot Chocolate Recipe. Enjoy festive mint hot chocolate with none of the carbs or sugar!
Ingredients
1 1/2 cups almond milk
1 1/2 cups almond half-and-half or whipping cream
2 Tablespoons cocoa powder
1-2 Tablespoon monkfruit sweetener (or stevia)
1/2 teaspoon peppermint extract
1/2 cup whipped cream (optional)
2 pieces peppermint candy, crushed (optional)
Instructions
In a medium saucepan under low heat, add almond milk

Then add almond half-and-half.

Add cocoa powder. And monkfruit (or stevia)

Add peppermint extract and stir until heated through.

Pour into two small mugs or one large mug.

Add whipped cream to top.

Sprinkle with crushed peppermint pieces.
Recipe Notes
NOTE — you can omit the almond half-and-half with almond milk. The hot chocolate won't be as thick but it's still good. If you do this you will need 3 cups total of almond milk.
38 Yummy Festive Drink Recipes

This week I'm joining some of my talented blogging friends for the Christmas Seasonal Simplicity Series!  Today we are all sharing our holiday drink recipe ideas with you.  Be sure to check out these fabulous recipes by clicking on the links below each image.







Which one do you want to try first?
Free Hot Cocoa Printable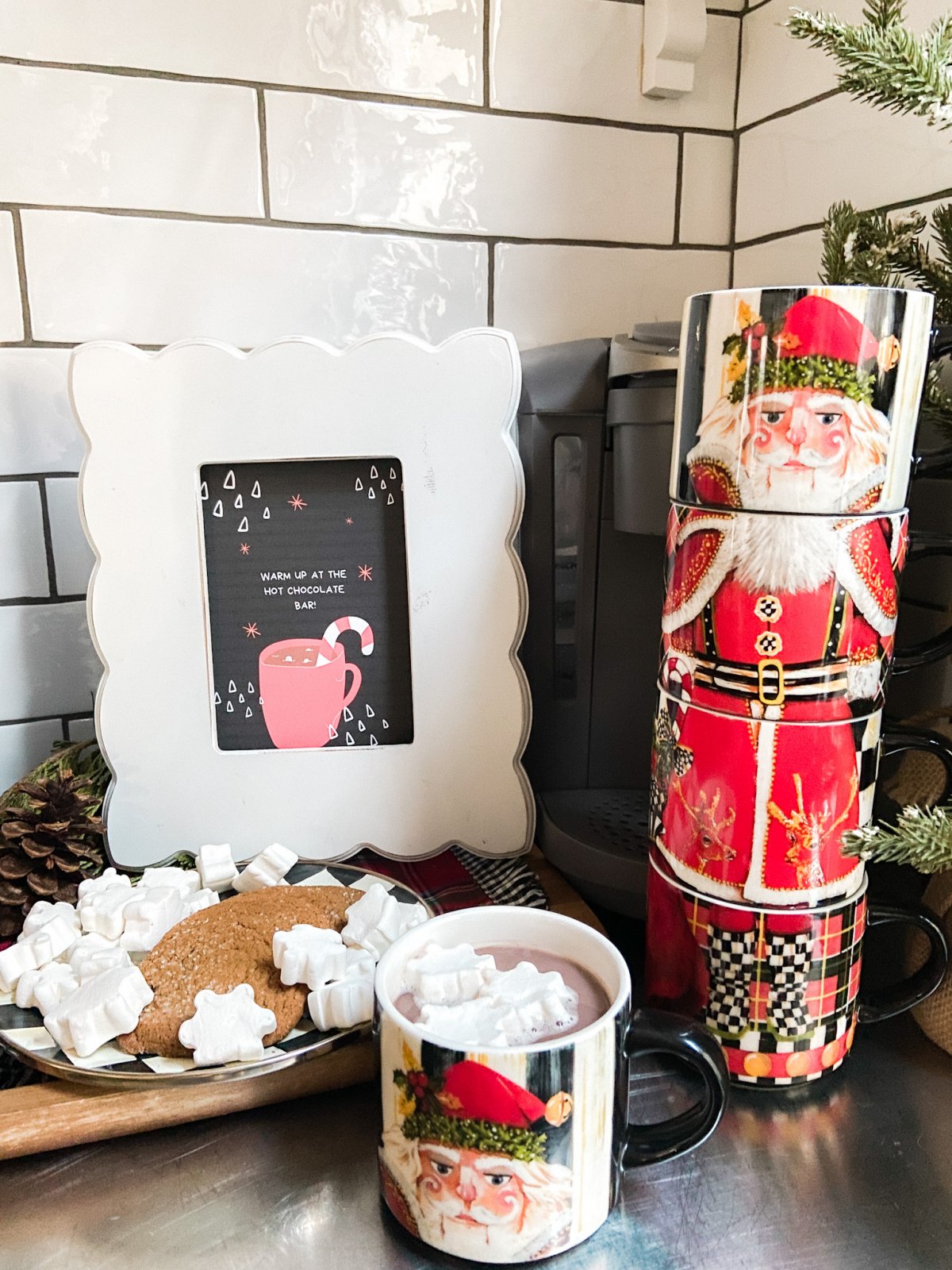 This recipe is perfect for a family hot chocolate bar. Just print out this free HOT COCOA printable for EXTRA fun!
xoxo