Paper Flower Gift Baskets for Spring or Easter. Turn paper into delightful flower baskets that you can fill with treats as a small gift on your Easter or Mother's Day table, or make a bigger size to take to a friend or neighbor.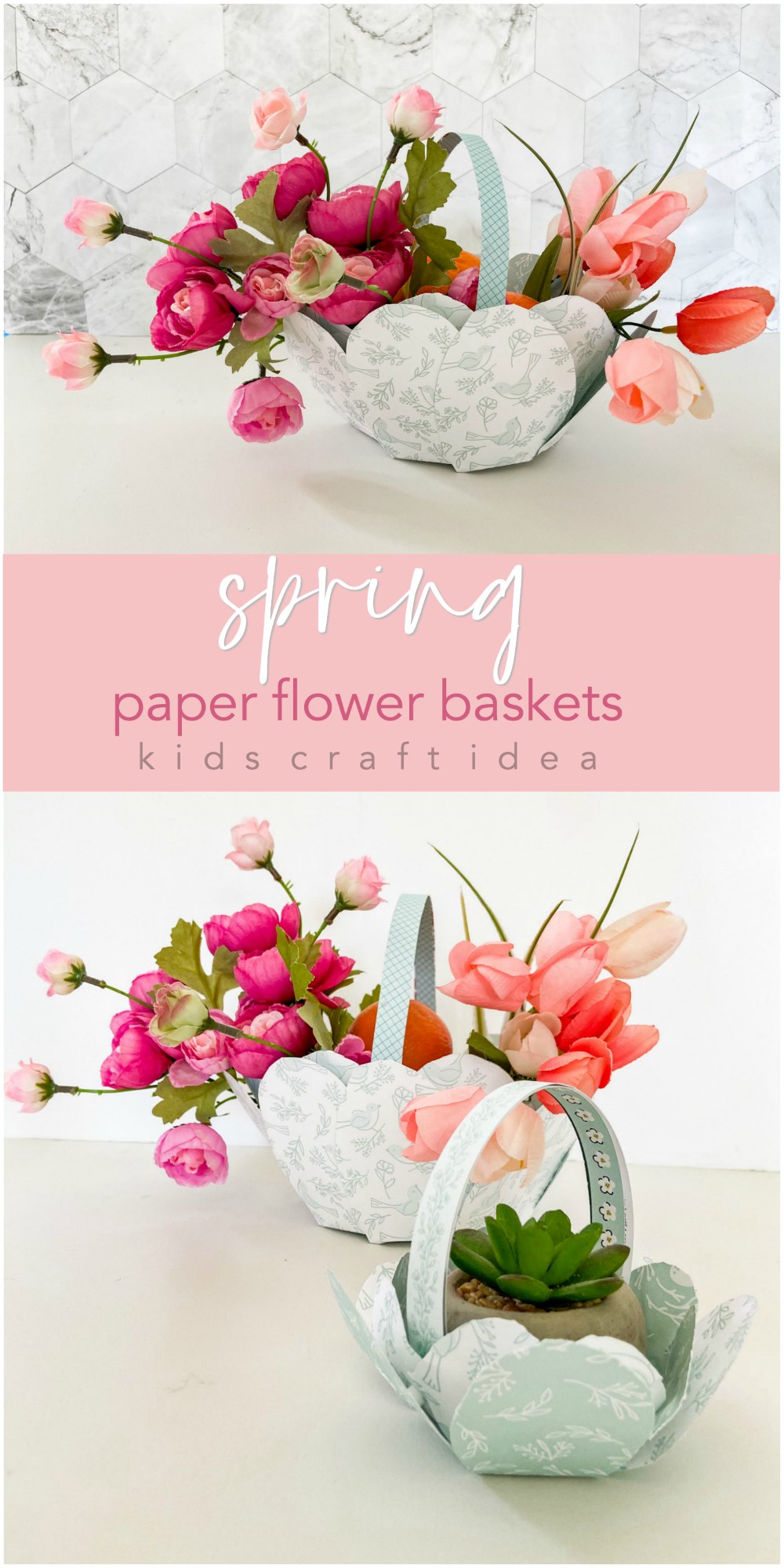 Paper Flower Gift Basket for Spring or Easter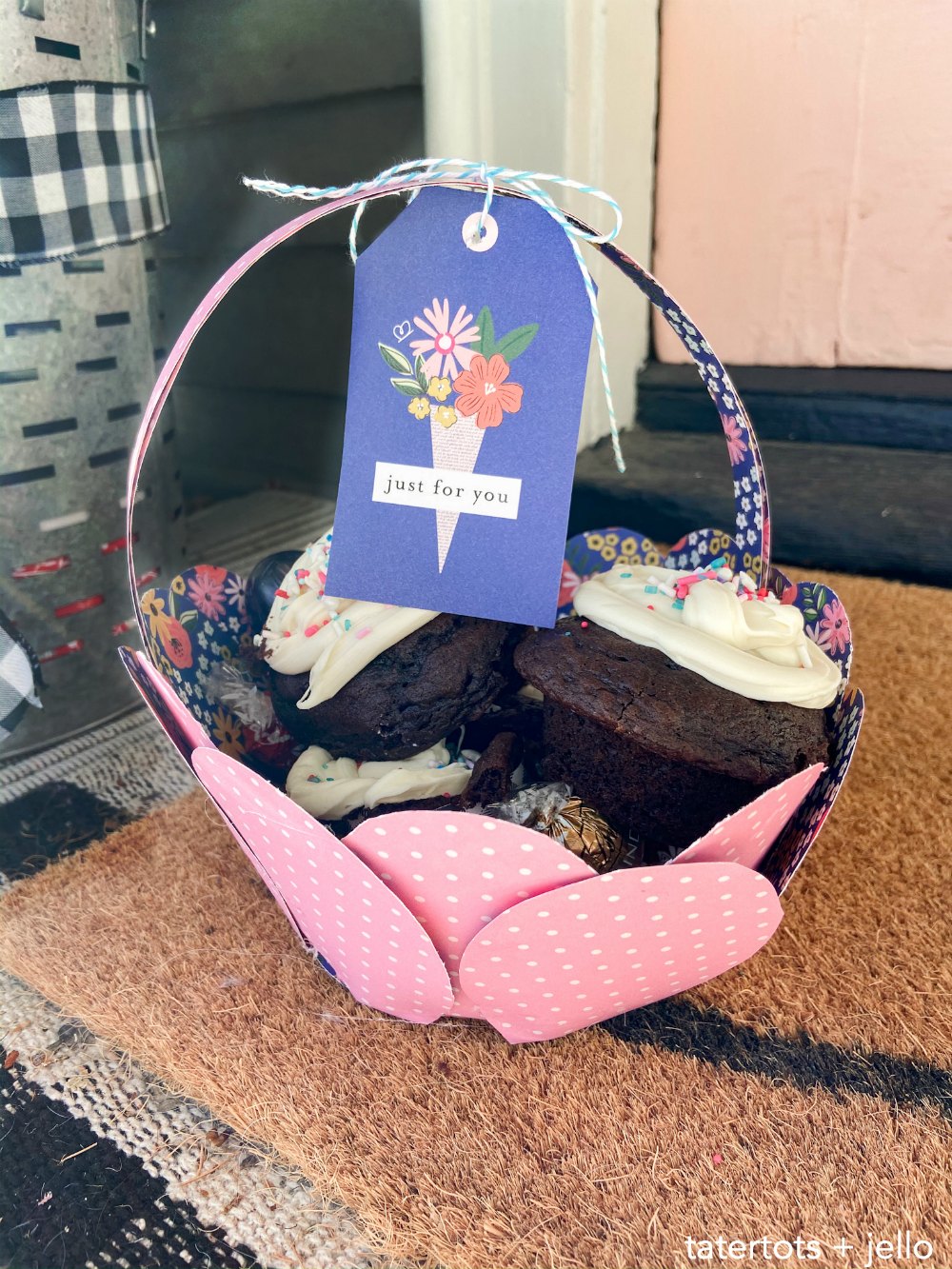 I love giving my friends and family small gifts to let them know I am thinking of them; this is so important, especially now!
Two Sizes of Flower Baskets
The thing I love about this idea is you can make baskets in whatever size you want. I used a 12×12 sheet of paper to create the larger basket. For the smaller basket I cut a 12×12 paper in quarters and used one of the 4×4 sheets to make the smaller basket. All you need is a square piece of paper to make a basket.
Small Flower Gift Basket Makes a Pretty Addition to a Spring Table
The smaller size basket is perfect to put on a plate with a small succulent or cupcake inside! You can add this little addition to a Spring or Easter table and it will look SO cute.
Create a Larger Flower Basket as a Spring Centerpiece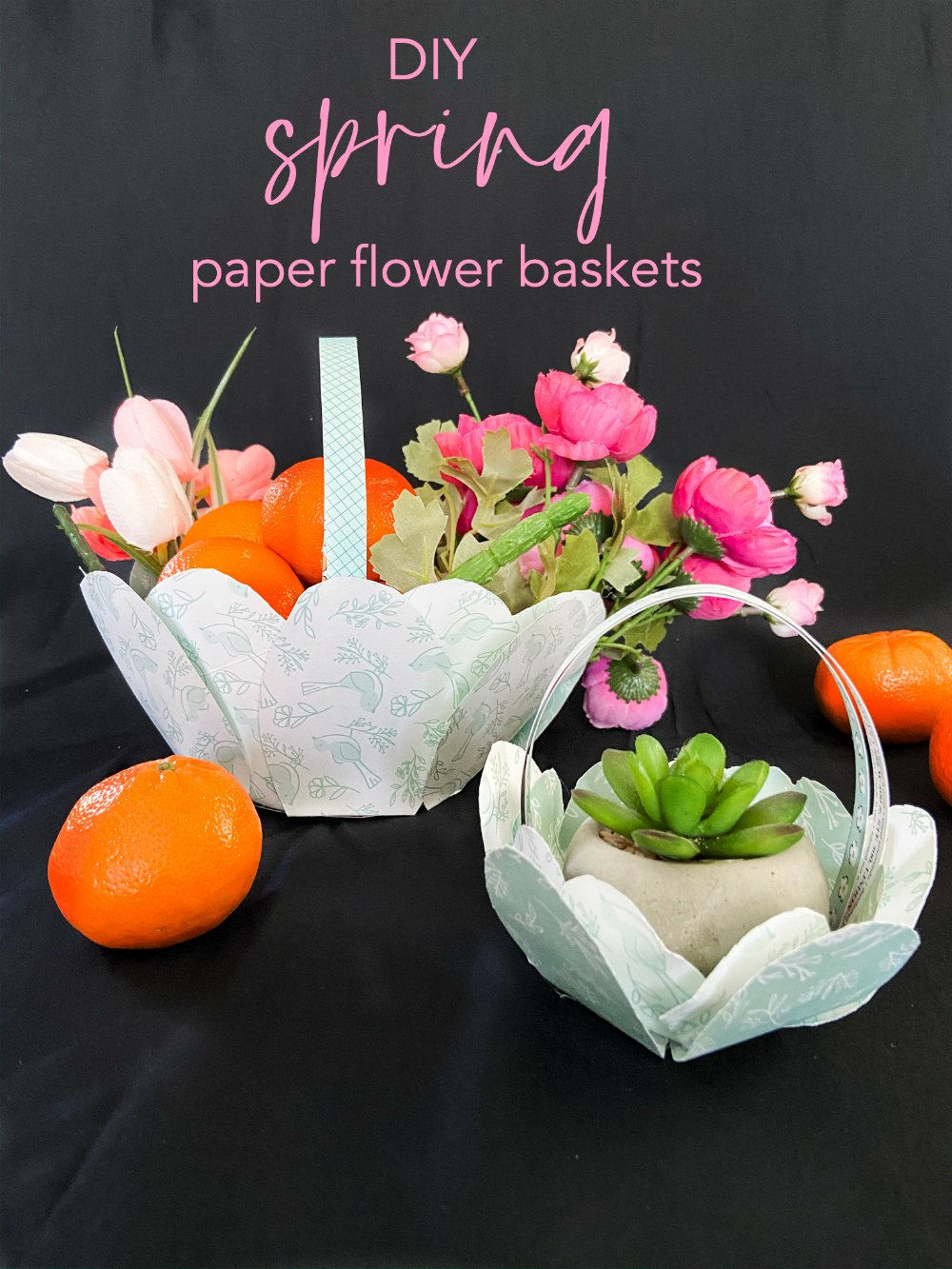 The larger gift basket would make an amazing Spring Centerpiece! Fill it with flowers or fruit and make smaller baskets to put on each person's plate. How cute would that be?
The Directions are the Same for Any Size Basket Flower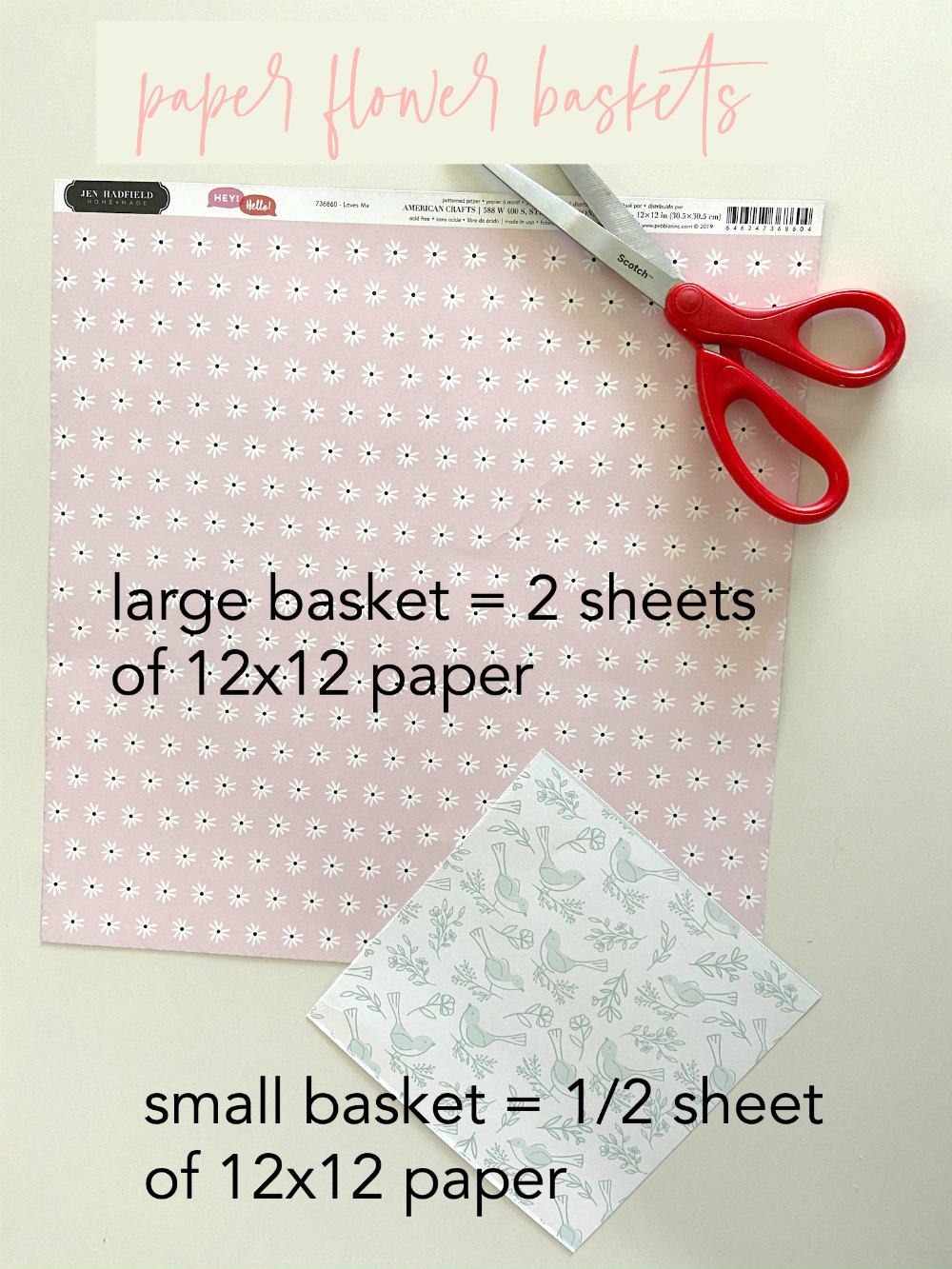 Make whatever size basket using these directions. The paper just needs to be square on all sides.
Paper Flower Basket Supplies
Paper (large basket = 2 sheets of 12×12. smaller basket = 1/2 sheet 12×12 paper)
Hot glue and glue gun or regular school glue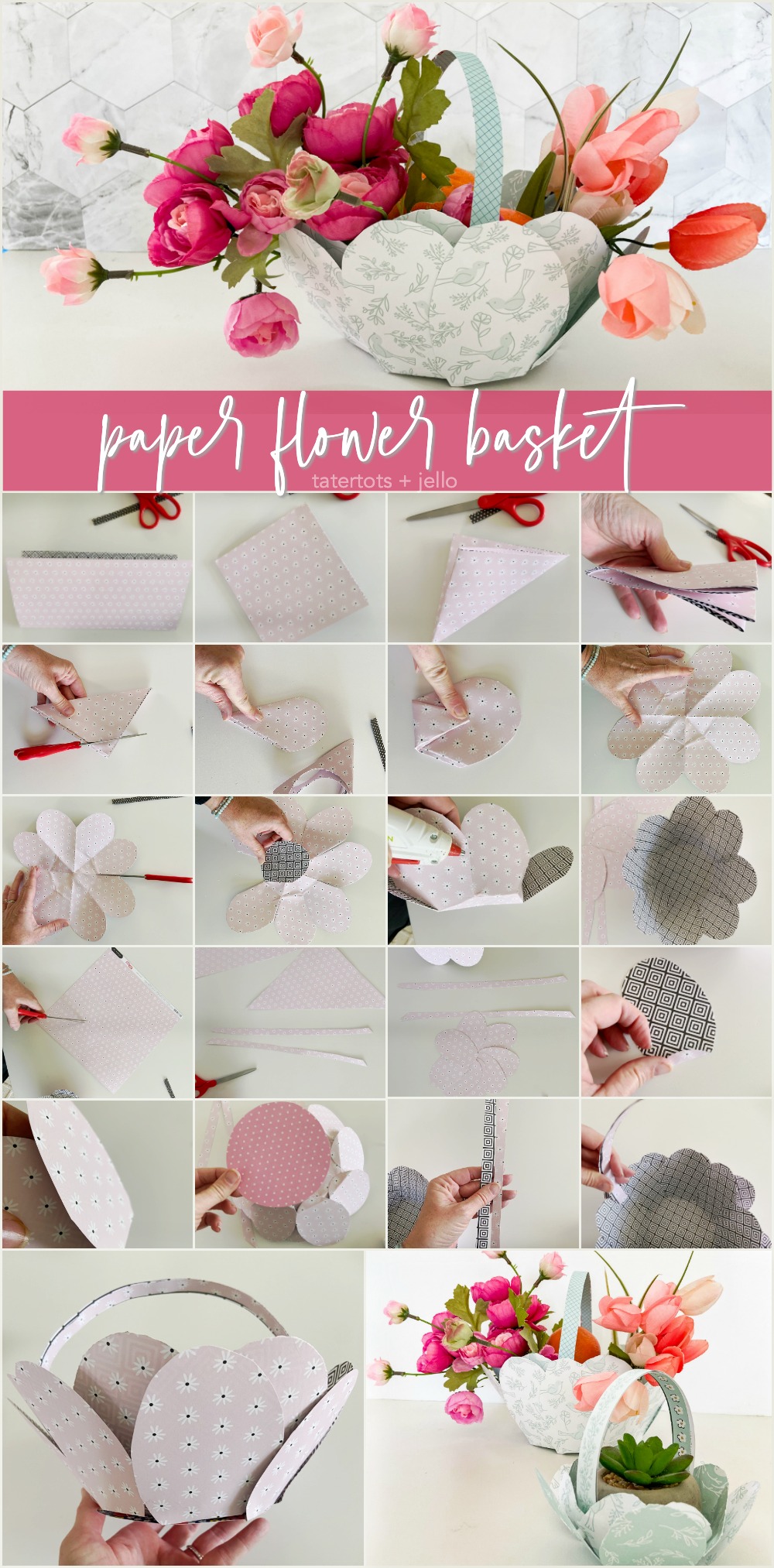 Directions to Make Paper Flower Baskets
Fold paper in half.
Now fold paper in half again (it is now folded in four parts)
Then fold paper in a triangle shape. Important — make sure you fold the paper so that all straight edges are together.
Cut an arch at the top of the paper. When unfolded it will be heart-shaped.
Unfold the paper and it is flower-shaped.
Refold paper and fold the pointed edge into the center of the shape.
Unfold and fold the pointed edge on the other side too. You are make a line so folding it both ways will make the line more pronounced.
Unfold the paper and it looks like a flower with lines in the middle. This middle section is the bottom of the basket.
Use scissors to cut a line from the middle of the petals to the line on each section (there are 8 sections)
Fold each petal toward the center of the flower.
Use a hot glue gun or regular glue to glue the petals together. Run a line of glue on the straight, cut edge of each petal, overlapping petals to create the sides of the flower basket.
Now your basket is done. You can add handles and be finished or you can add outer petals.
Use the second sheet of paper and cut it in half diagonally. Make two more cuts for handles.
Print out Petal Templates.
Use the rest of the sheet to cut out 8 petals. You can use the template and trace the petals from the template onto the scrapbook paper if you want.
Fold the bottom of the petals down at the very bottom.
Add a dab of hot glue or regular glue to attach the bottom of each petal to the bottom of the basket. Attach each outer petal in the middle of the inside petals for a more pleasing look.
Optional – flip basket over and add a circle of paper to the bottom of the basket to reinforce it.
Now Lay the two long handle pieces and attach them together with a dab or hot glue or regular glue at the center.
Attach the handle to each side of the basket with glue.
Use glue to secure the outer petals at the bottom
Fill your basket and enjoy!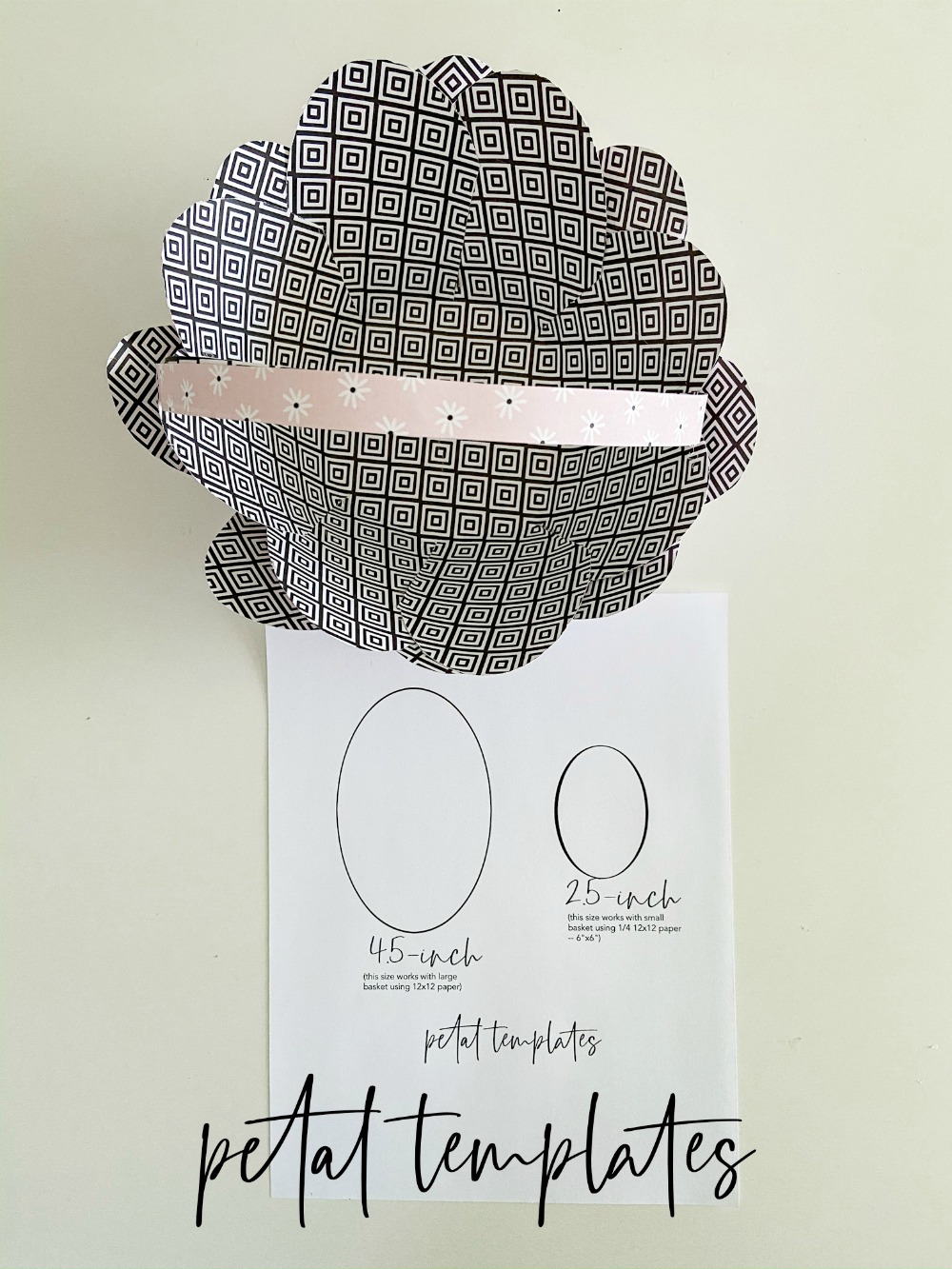 I created a template that corresponds with the large and small baskets. Now just print the template off on card stock or print it off on printer paper and trace around the template onto cardboard., Then trace the template onto your scrapbook paper. Easy!
Paper Flower Basket on YouTube
I made a little video on YouTube that has all of the instructions for easy assembly! Just click over and you can see the tutorial!
Hey Hello! Pebbles line at JoAnn Stores
I used paper from my new Hey! Hello! line. I am super excited that the line is online and at JoAnn Stores! You can order it from home and it will come right to your door! I will be sharing more easy crafts, card ideas and home decor projects with the line. I am so blessed to be able to do what I love and work with amazing companies!
Share YOUR Ideas!
I love connecting with people and seeing all of the creativity! Tag me at @tatertotsandjello on Instagram and show me what YOU make! I would love to see!
More Easy Paper Crafts
Here are a few really fun crafts you can make with kid at home!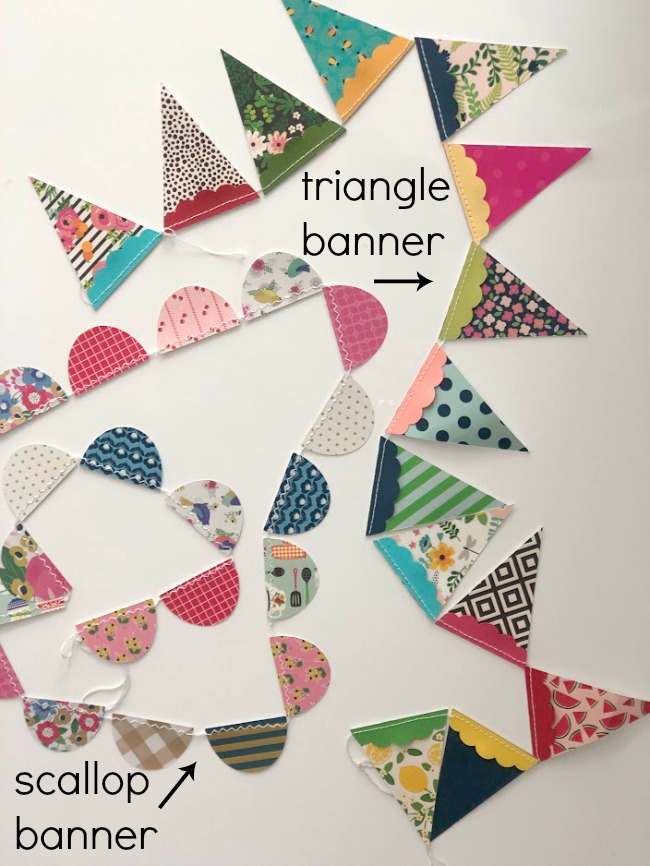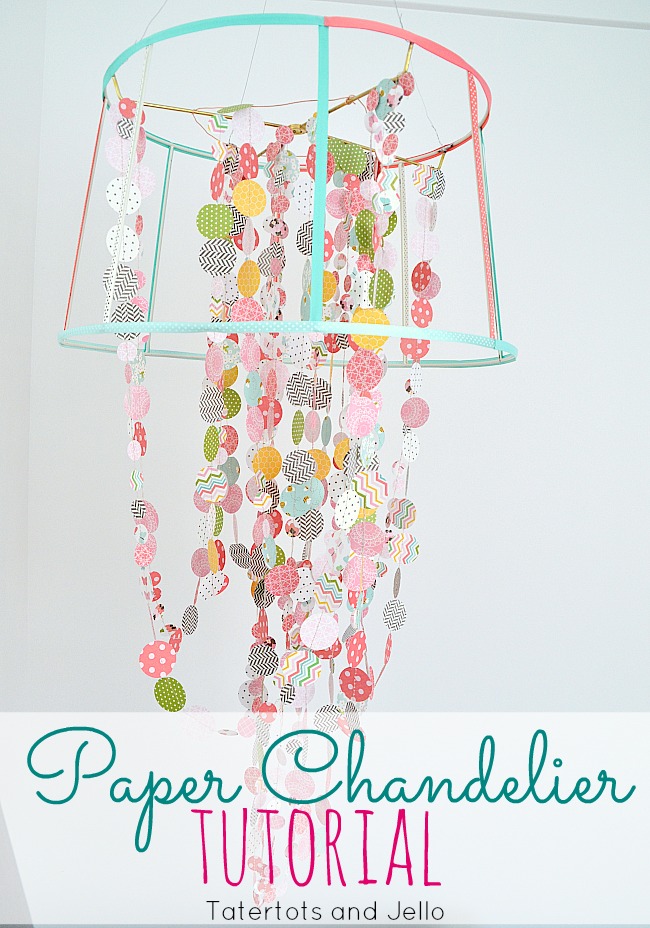 Have a Creative Day!
xoxo