How to sew a paper garland. It's an easy way to decorate for ANY occasion. In just minutes you can have the perfect compliment to your decor or occasion!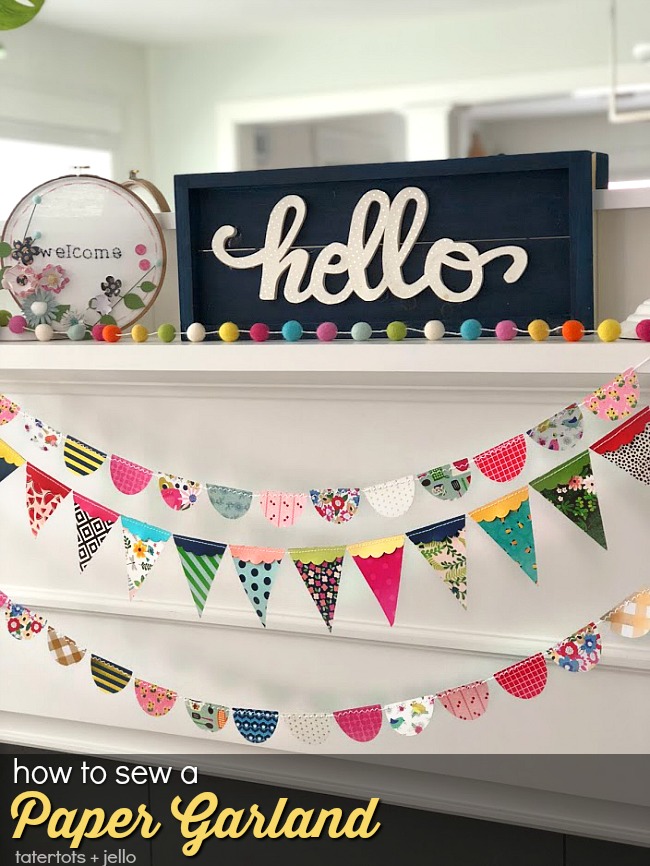 Making paper garlands is so easy!
The thing I love most about making paper garlands is how easy it is and how you can CUSTOMIZE your banner for the occasion!! There are SO many beautiful papers out there to choose from!

Stitched Embroidery Hoop Tutorial
My Bright Life Paper
I sewed some easy paper garlands for my mantel using my new Pebbles My Bright Life line. I love how happy and bright they look on my mantel!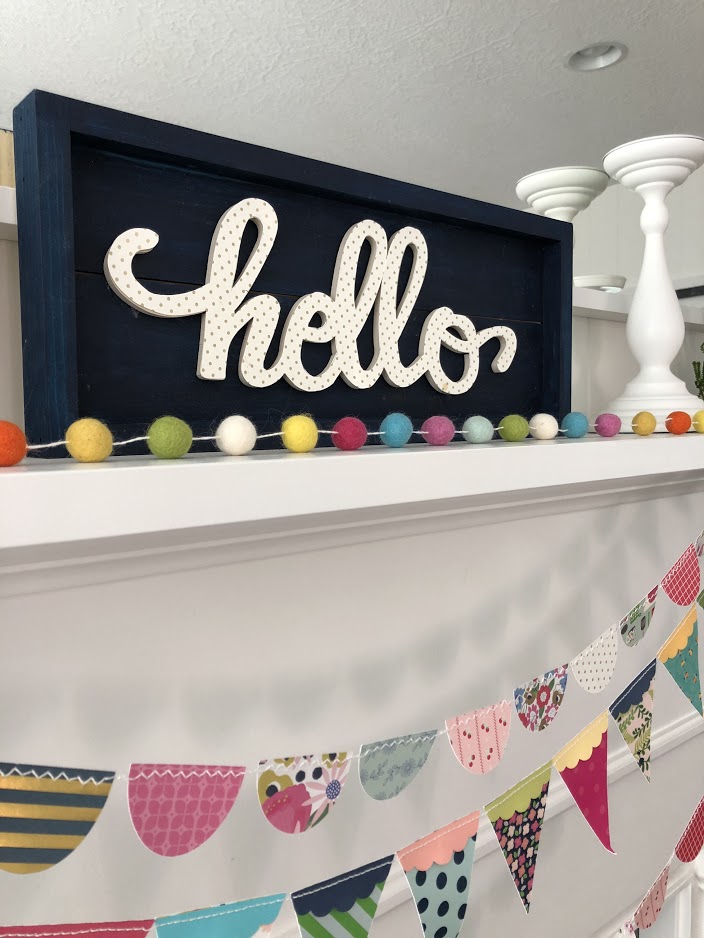 It only takes a few minutes!
You can make a custom banner for any area of your home – over a door, above a mantel, on a wall in just a few minutes!
Here's how to sew a paper garland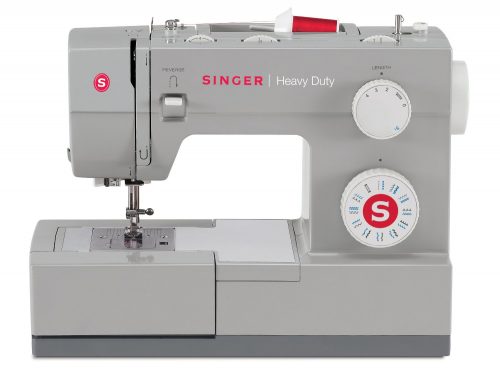 Supplies
Sewing Machine
Double-sided Scrapbook Paper (I used My Bright Life line from Pebbles)
optional – die cutting machine or craft cutting machine or template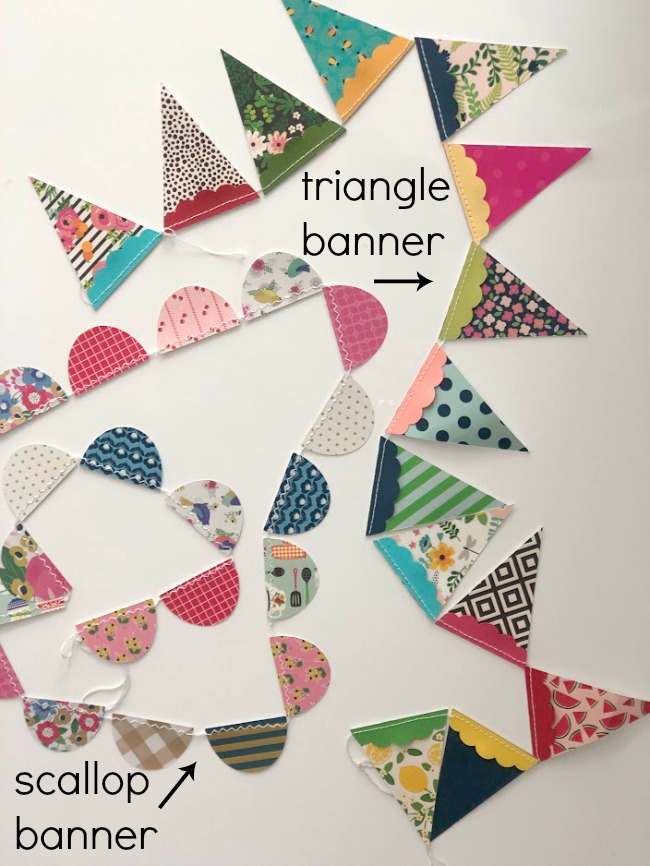 Decide what shape you want your garland
You can make your garland ANY shape – circles, pennants, squares…
Cut out your paper
I used a craft cutting machine to cut my paper shapes. You can also use a die cut machine like a Big Shot. Another way to cut out the paper shapes is creating a template out of cardstock or cardboard and tracing it onto the paper. This takes longer but I have done it before and it works!
Lay out the banner
Lay the pennant shapes on the floor in the order in which you want them to be once sewn. This way you get the patterns in a way that is most pleasing to you.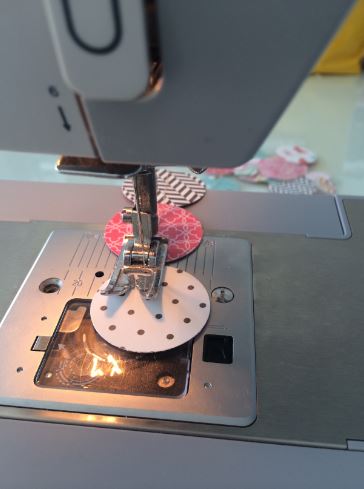 Decide what type of stitch you want for your banner
One of my banners has a zig-zag stitch and the other is a plain, straight stitch

Sew the banner
Begin with the first paper shape and sew, using a medium stitch, you want to add a little space in between each shape. I spaced them out about 1/2 inch. Just be sure to add the same amount of space to each so that they come out evenly. Continue sewing until the banner is the length you want.
Hang up your banner
Hang it up and enjoy it!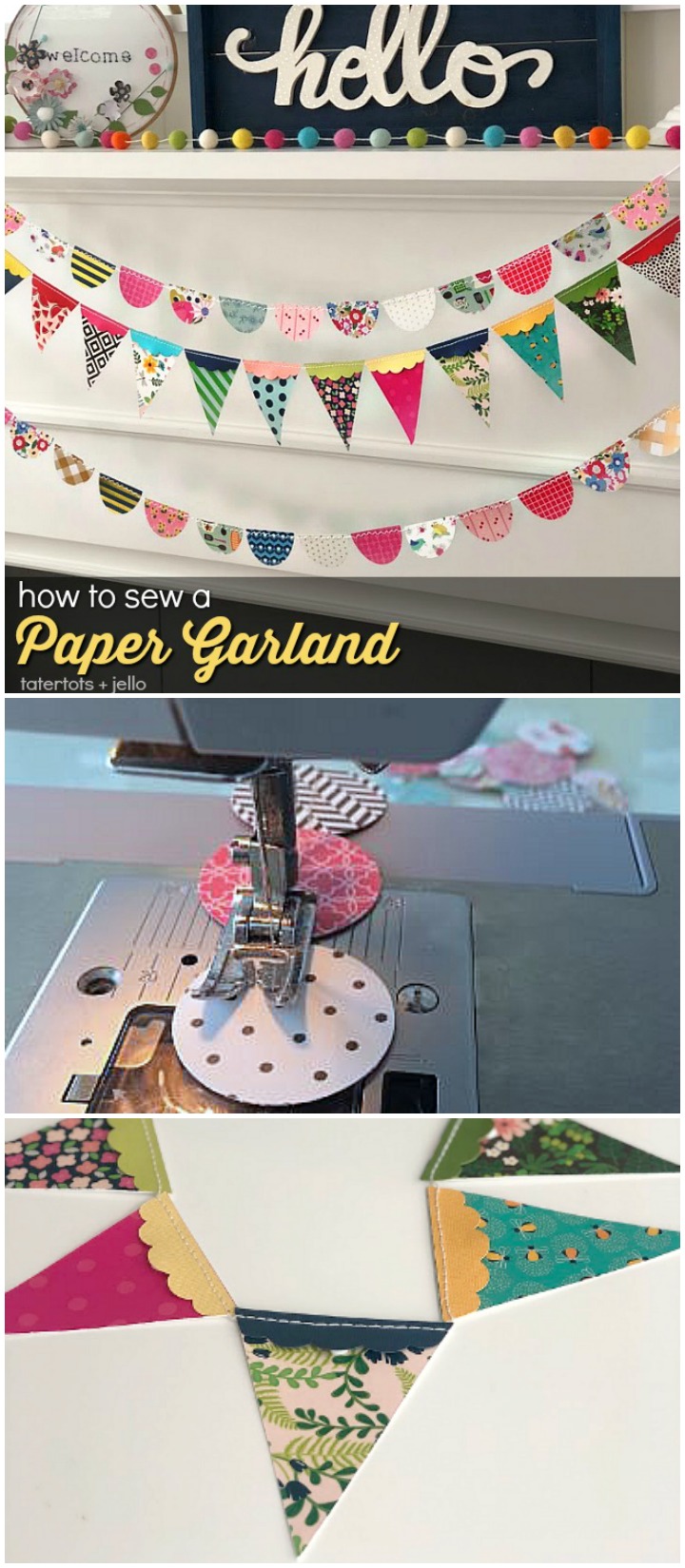 No Sew Paper Banners
If the thought of sewing is intimidating or you don't have a sewing machine, you can still make this banner. Just hole punch each paper shape and string it through some twine!
So easy!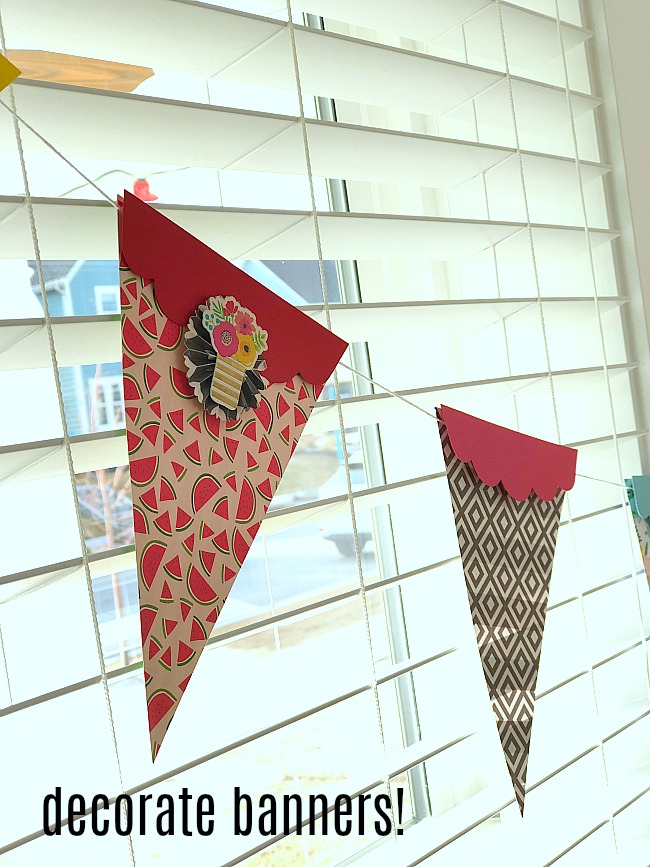 Here are a few other banners I've made over the years for inspiration!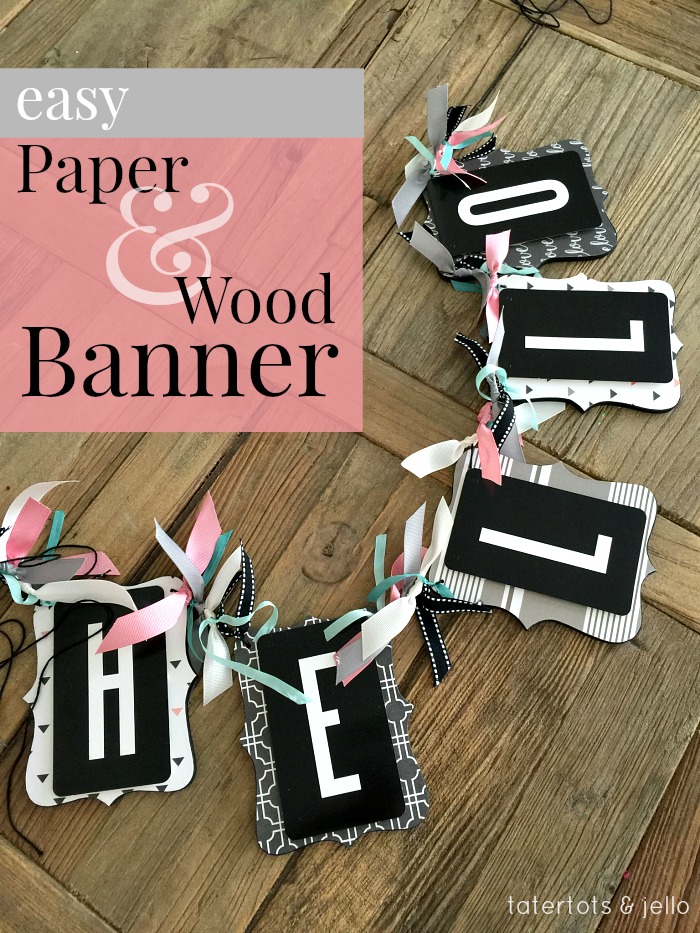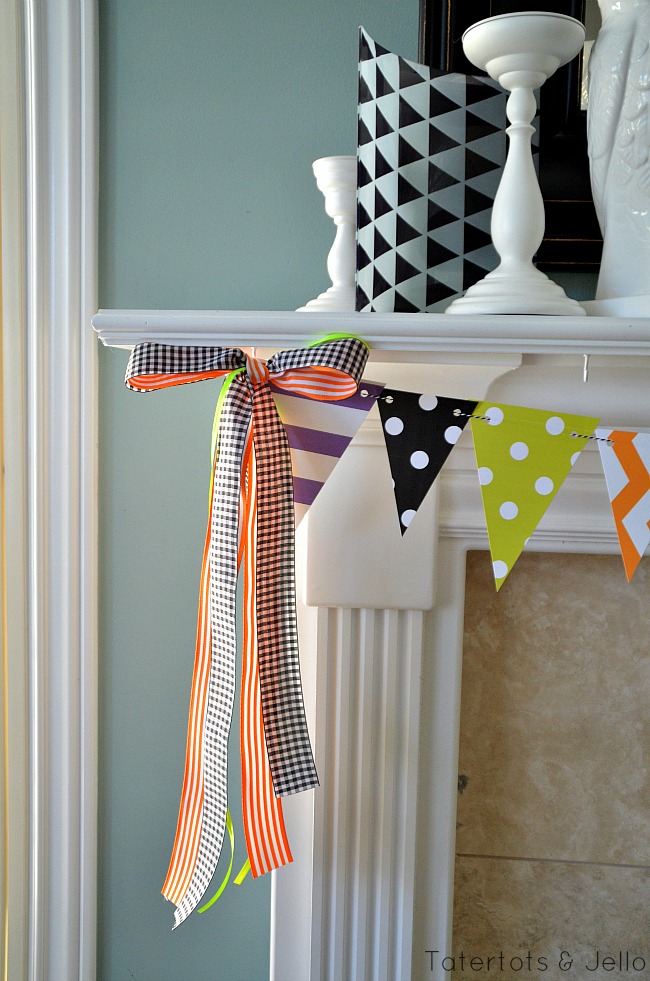 You can order My Bright Life line paper online through Pebbles in My Pocket!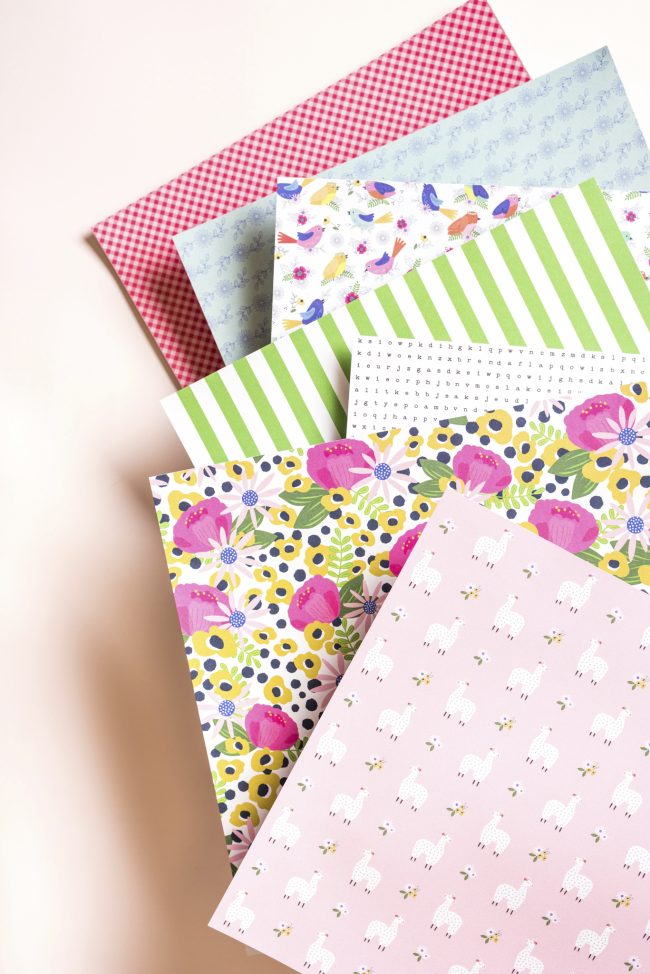 Have a Creative Day!
xoxo

I am a designer with American Crafts and Pebbles Inc. It's a dream come true!