Panera-inspired Jalapeno Artichoke Egg Souffles. Creamy jalapeno artichoke egg filling nest inside light and flaky pastry in this mouth-watering individual brunch recipe!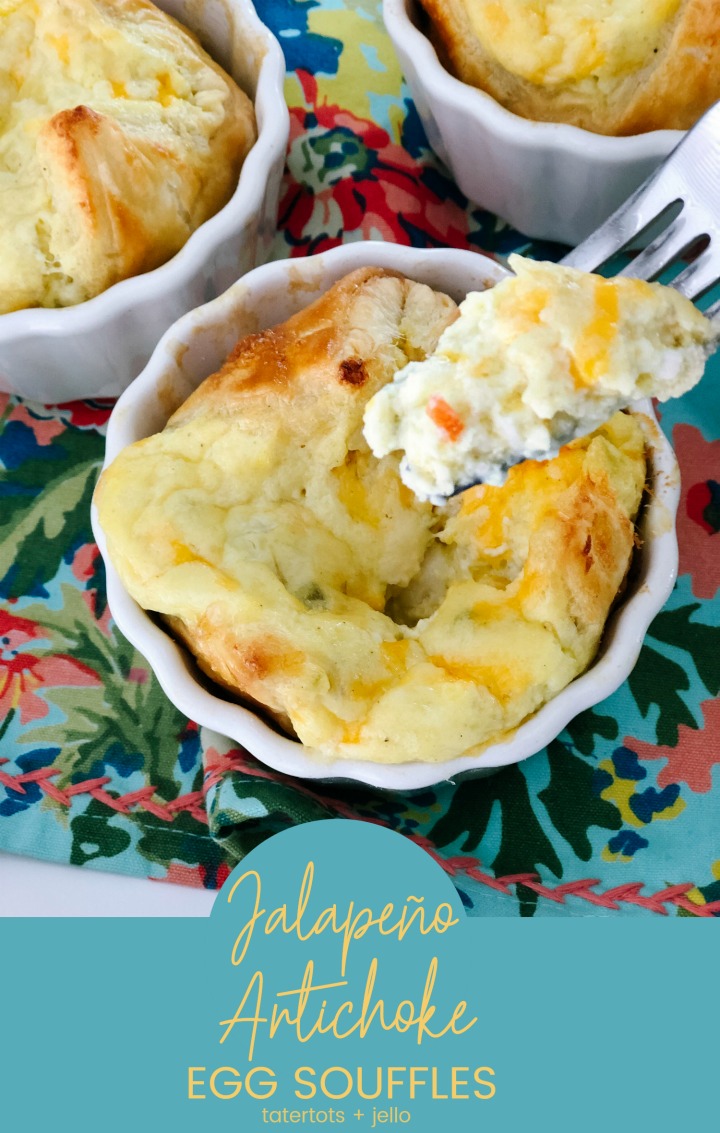 When we visited my mom a few weeks ago she introduced me to her AMAZING Spinach Artichoke Egg Souffles. She and her friend had spent weeks perfecting their favorite Panera souffle. And I have to say, my mom's version is even BETTER than the Panera version.
A Spicy Twist on the Popular Panera-Inspired Spinach Artichoke Egg Souffle
Last weekend when all of my kids were visiting I thought it would be fun to try a spin on the spinach artichoke version and make a JALAPENO artichoke egg souffle! I thought a jalapeno version would add just a bit of a kick.
Jump to Recipe
Secret Hacks that Make this Egg Souffle Easy
You see, one of the secrets that makes making these cheese souffles so easy is that we use Costco spinach artichoke dip. I decided to use Costco's Jalapeno Artichoke dip in this spicier version. It's very similar to the spinach artichoke dip so I thought it would probably work – and it did!
The other secret way my mom made this recipe easy is she used frozen puff pastry sheets for the flaky crust. This saves so much time and the puff pastry bakes up so flaky and gorgeous!
A Brunch Centerpiece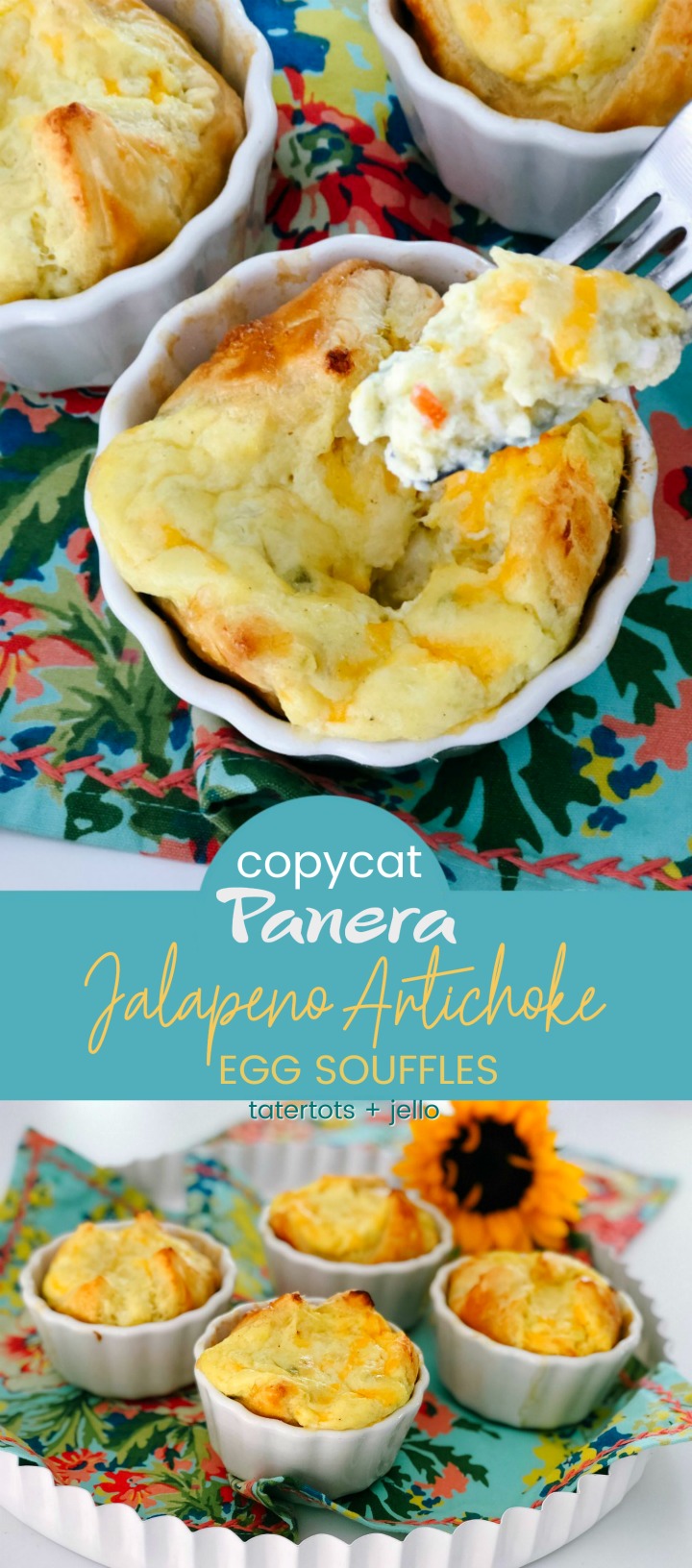 These egg souffles are so pretty when they are done! They will be the centerpiece of your brunch. They look like they took so much time when in reality it only takes a few minutes to assemble them and then 25 minutes for them to bake.
These Egg Souffles Can Be Reheated
Another reason I love making these cheese souffles is that unlike traditional souffles that you have to serve right away and fall really easily, these souffles remain light and fluffy. I made a few extra and we put them in the fridge. Even warmed up later they were just as good! You could make these souffles even the day before your brunch and then warm them up to save time.
Making the Roux
The term "roux" might sound intimidating, but don't be afraid. It's actually really easy to make. You melt the butter, then add milk and flour and whisk the mixture until it gets warm and thick. Then you take it off the heat while you make the rest of the filling.
Serve Cheese Souffles in Ramekins or Pop them Out
The trick to popping the cheese souffles out of the ramekins and serving them on plates is buttering the ramekins. Use a lot of butter and your souffles will be easy to invert onto a plate to serve!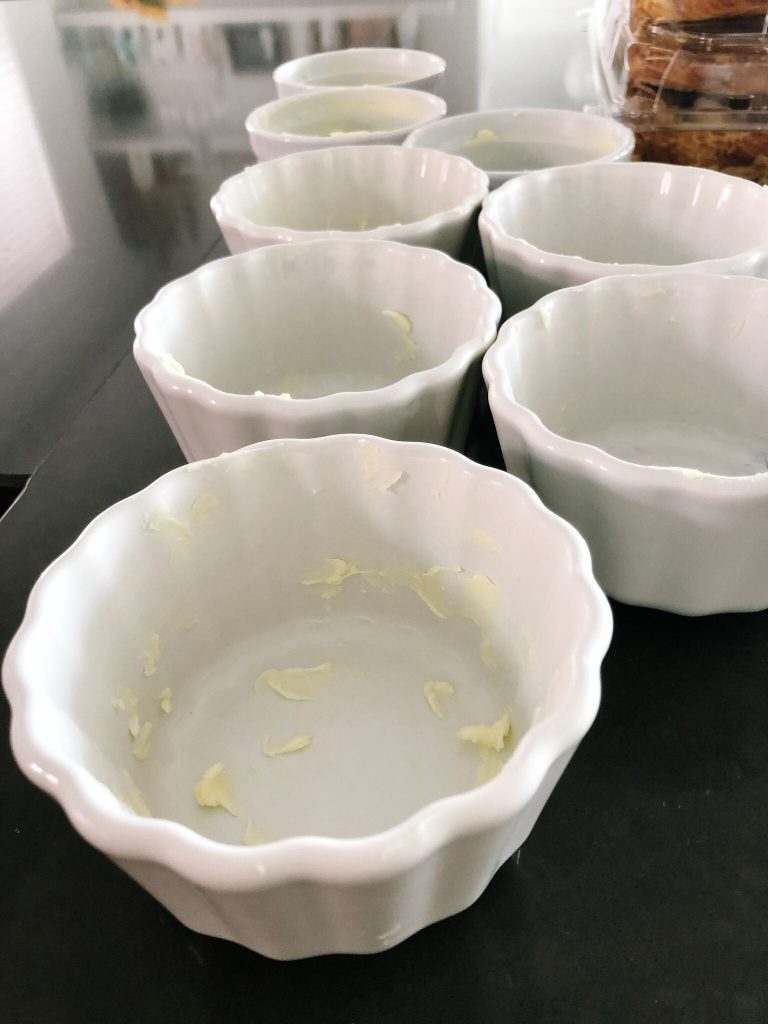 Panera-Inspired Jalapeno Artichoke Egg Souffles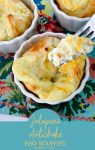 Panera- inspired Jalapeno Artichoke Egg Souffles
Panera-inspired Jalapeno Artichoke Egg Souffles. Creamy jalapeno artichoke egg filling nest inside light and flaky pastry in this mouth-watering individual-size brunch recipe!
Prep Time 15 minutes
Cook Time 25 minutes
Total Time 40 minutes
Ingredients
3 large eggs
1 large egg (for egg wash)
1/2 cup Jalapeno Artichoke Dip (Costco)
3 T. butter to butter the ramekins
1 sheet frozen puff pastry
1/2 cup cheese (any kind. I used Monterey Jack)
Roux:
1/2 stick butter
2 T. flour
1 cup whole or 2% milk
Instructions
This recipe makes 4 large cheese souffles or 6 smaller ones. It depends on your ramekin size.

Preheat oven to 400-degrees

Butter ramekins and put frozen dough out to thaw.

Make Roux. Melt butter in a medium saucepan over medium heat, add milk and flour. Turn heat to medium-low and whisk for 2-3 minutes until mixture gets thick. Take off heat and let cool while you add the puff pastries to the ramekins.

Spread the puff pastry on your counter. Make sure it is fully thawed. Use a pizza cutter to cut the puff pastry into either 4 sections or 6 sections, depending on the size of your ramekins.

Take each section and gently pull all four sides with your hands to stretch it. Lay it inside the ramekin and pull the edges up over the top of the ramekin. You will fold these pieces over the filling later.

Do this to all the puff pastry sections and ramkins.

In a medium bowl take eggs and whisk them with a little salt and pepper. Add the jalapeno artichoke dip and stir until combined. Add the cooled roux and mix well. Then stir in the shredded cheese.

Divide the filling into the ramekins. Fold the puff pastry ends over the top of the filling.

In a small bowl, beat the remaining egg. Then brush the egg mixture on top of the puff pastry and pop them in the oven for 25 minutes, or until the tops of the pastry are golden brown.

You can stick a skewer into the middle of the ramekins to make sure the eggs are cooked through. Serve.

You can let the souffles cool and cover with plastic wrap and reheat for later if you want. Just microwave each ramekin for two minutes on medium heat. Or put them all back in the oven on 300-degrees for 20 minutes.
Brunch Recipes Kids Love
These egg souffles taste amazing and kids love them too! They are perfect to make for brunch because everyone will enjoy them. Plus they are vegetarian which is great for us since my son doesn't eat meat.
More Amazing Brunch Recipes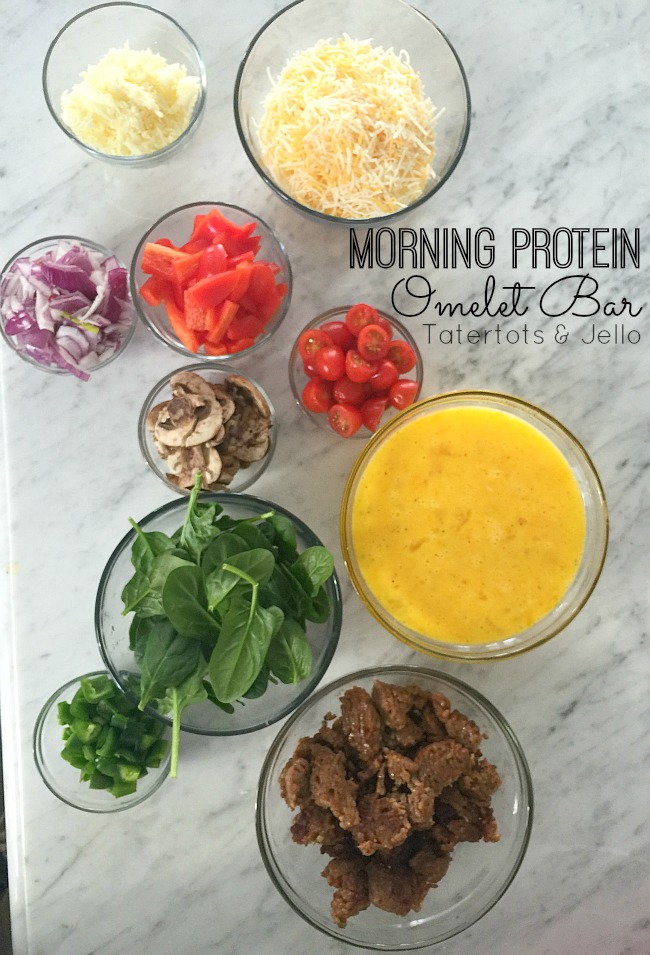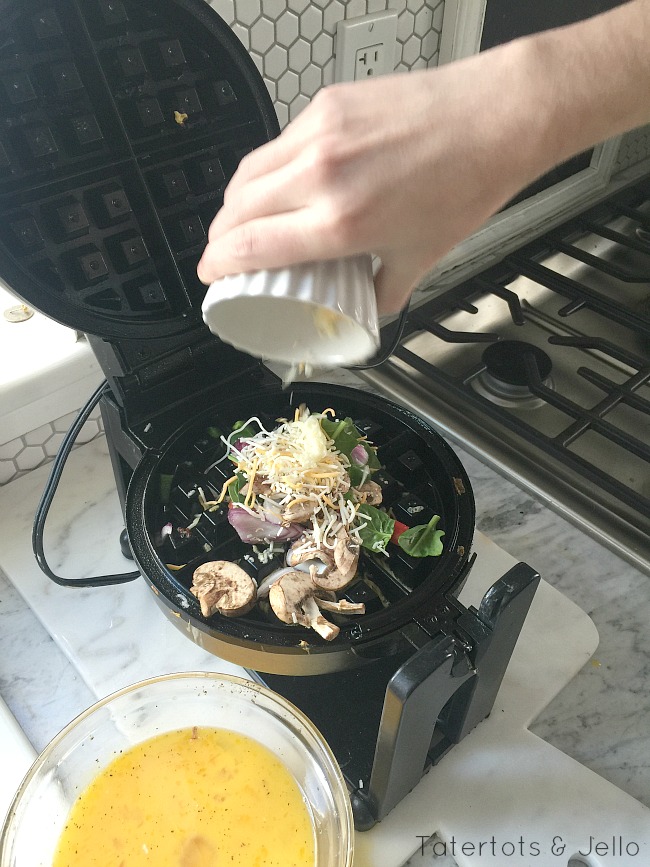 Give this recipe a try! I promise it does NOT disappoint! And will become your go-to brunch recipe!
Have a Delicious Day!
xoxo