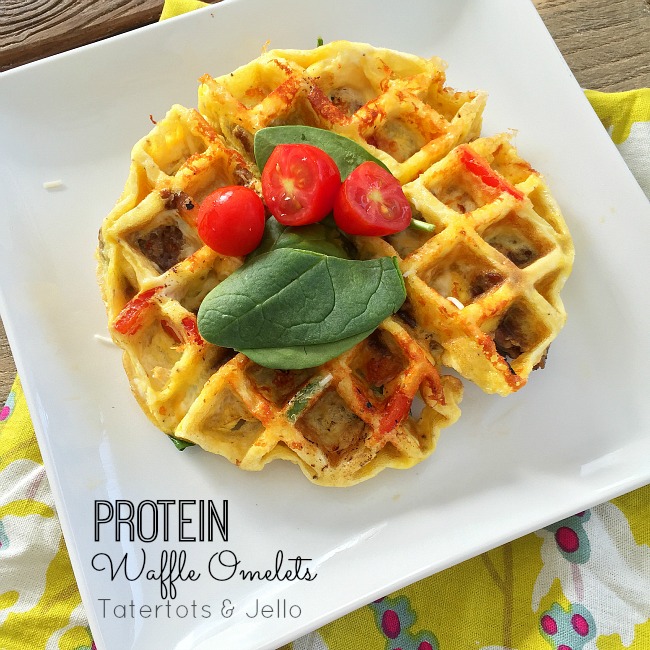 We love a great breakfast. I have been making an effort to eat a balanced breakfast, packed with protein, with my girls each morning. Morning Protein Waffle Omelet Bar.
I'm a big believer in organic milk for my kids and me: Organic farms follow strict USDA standards to produce milk from cows who aren't exposed to synthetic fertilizers, most synthetic pesticides, GMO crops or feed, and never any growth hormones or antibiotics.
With that in mind, I'm sharing our newest favorite breakfast idea — Omelet Waffle Bar! It's fun and fast, plus packed with all kinds of nutritious ingredients and protein.
I shared a yummy smoothie recipe a little while ago – check it out! And today I'm sharing this amazing protein waffle omelet recipe. You're going to love it and it's easy to make!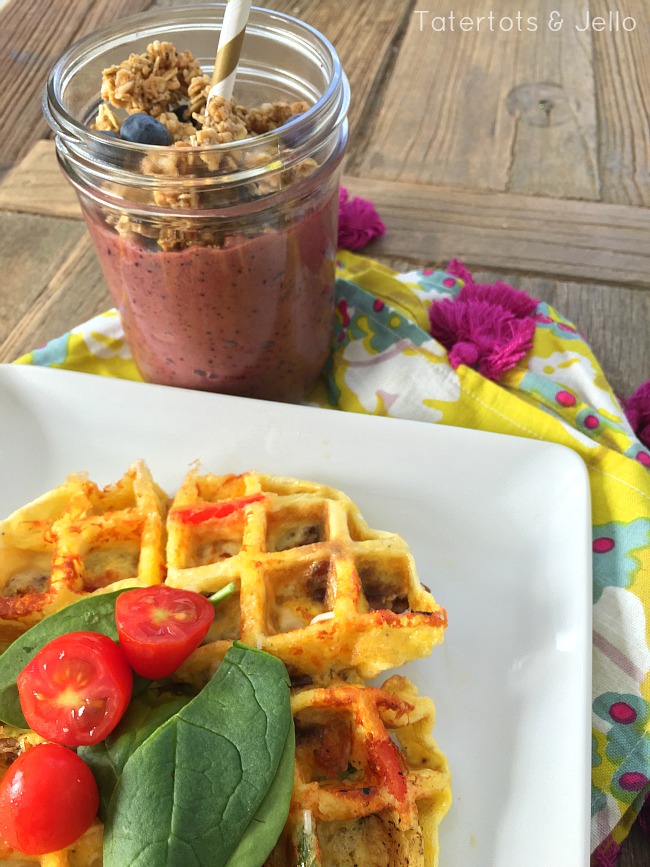 The best part about this idea is it's fast and the kids can customize their omelet with anything they want! Kids also love that their waffles are really omelets!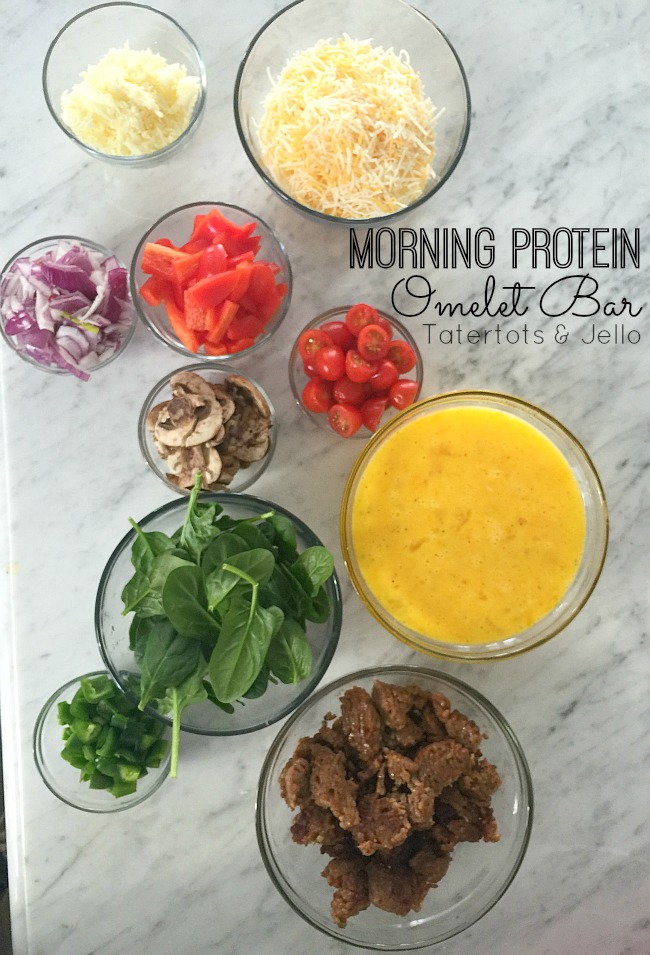 Here are the toppings that we used but you can add anything you want to your omelet.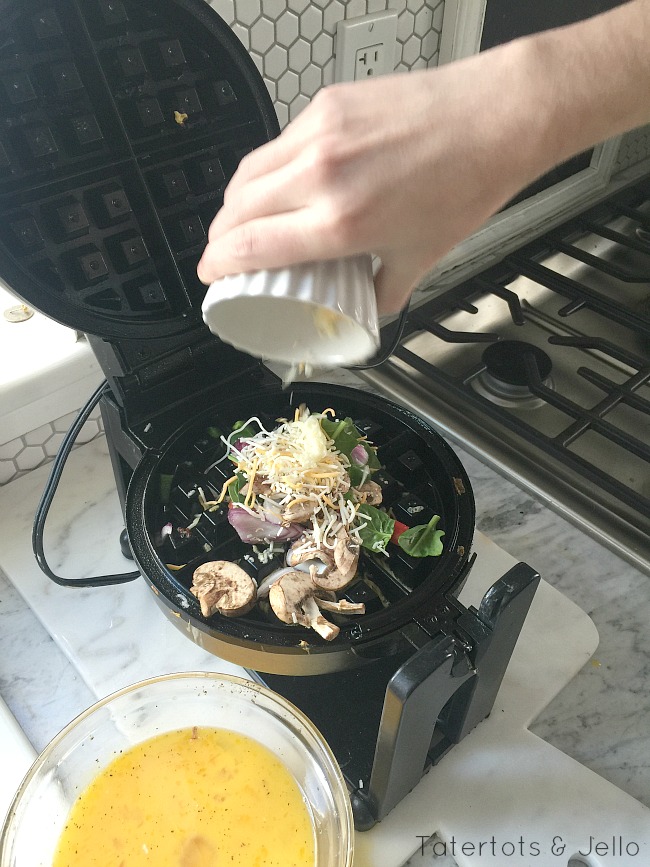 You grease up your waffle maker and have each person put the toppings they want on their omelet in a little cup. Then pour the ingredients right onto the waffle plate. Then you pour the egg and milk mixture on top of the toppings and let it cook for about 2 minutes.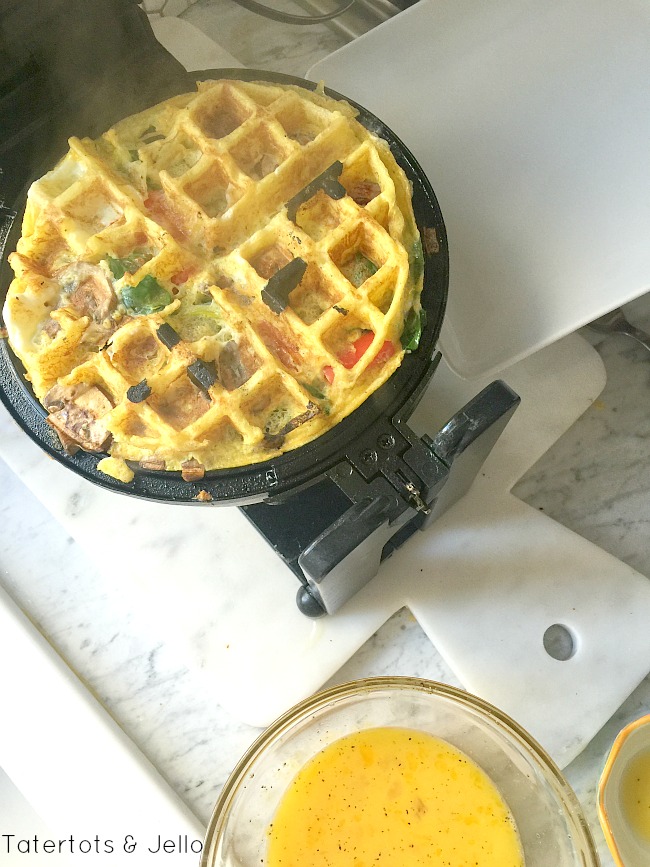 The steam from the waffle makers creates the fluffiest omelets. Here's the easy recipe:
Morning Protein Waffle Omelet Bar!
Recipe Type: breakfast
Cuisine: continental
Author:
Prep time:
Cook time:
Total time:
Use your waffle iron to create the fluffiest omelets. It's a great way to help your family get protein and its fun because each person can create a custom omelet and the steam from the waffle iron makes the omelets so fluffy!
Ingredients
Eggs – 2 per omelet
1/4 cup of organic milk per omelet
toppings (you can put anything you want on these):
spinach
onions
tomatoes
cheese
green peppers
red peppers
mushrooms
meat (sausage, bacon or chicken)
Instructions
Plug in waffle iron
Whip eggs and milk together in separate bowl.
Put toppings in their own bowls.
Have each person fill a small bowl with toppings of their choice.
When waffle iron is hot, spray it with non-stick spray.
Put toppings onto the bottom waffle plate, then cover toppings with egg and milk mixture.
Shut the waffle iron and press down for 1 minute. If your waffle iron flips over, flip it after a minute and cook for an additional minute. If your waffle iron doesn't flip, cook the waffle for 1.5 to 2 minutes and take out.
These omelets taste so good with a cold glass of organic milk, which will help you to get closer to the expert-recommended 25–30 grams of protein before noon.
To find out more about organic milk and to get recipes and info, visit MilkTruth.com – and find out more getting your morning protein, visit MilkLife.com.
Plus, for even more, follow Milk Life on:
● Facebook
● Twitter
● Pinterest
● Instagram
Is getting healthier on your to-do list this year?
How are you making that happen?
Let us know in the comments!!

This post is sponsored by Milk Life and I'm part of the Mom It Forward Blogger Network. See my disclosures.