Welcome Home Saturday – Fall Recipes and Inspiration! Jump into cozy fall with these autumn decorating, home and recipe ideas!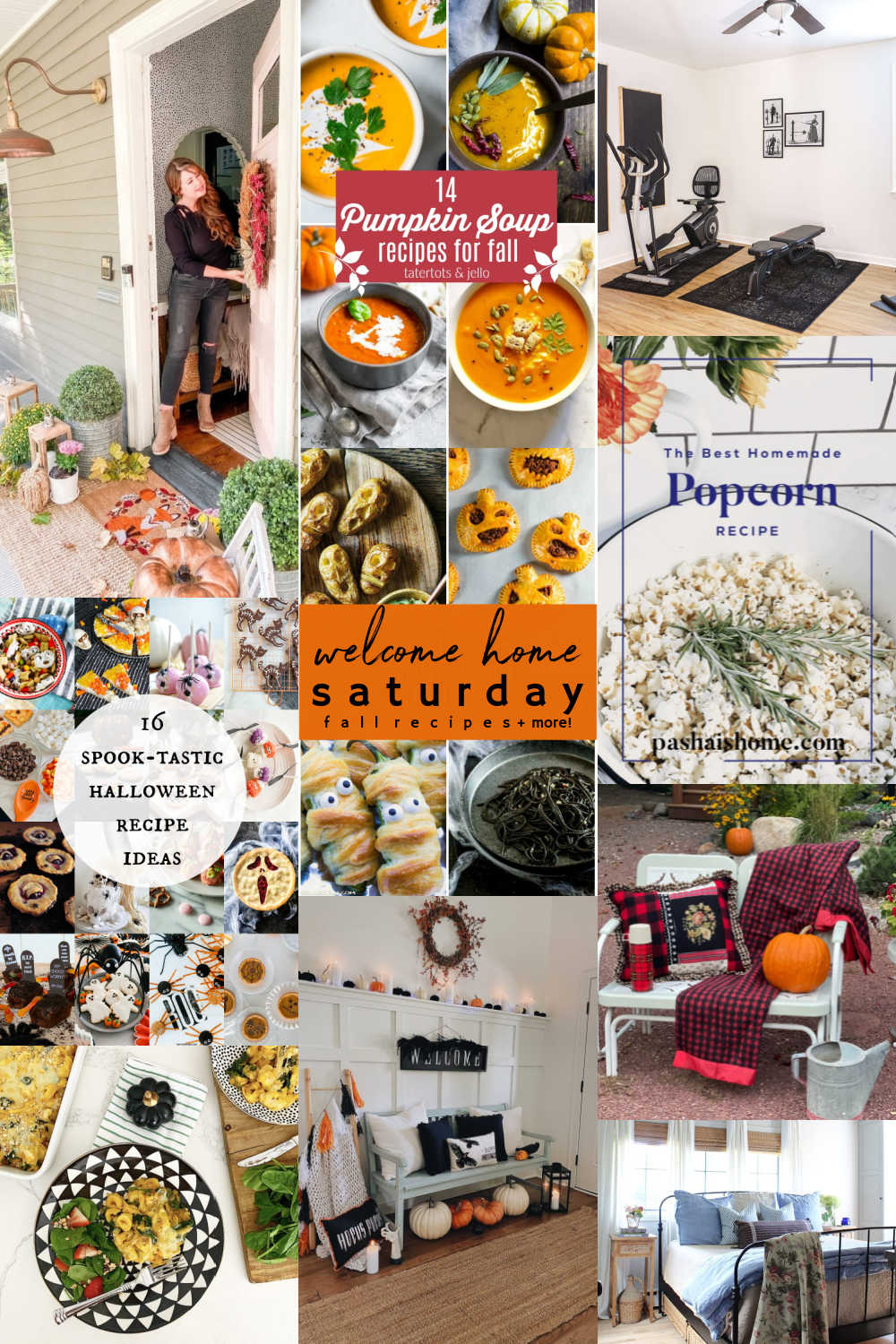 Welcome Home Saturday!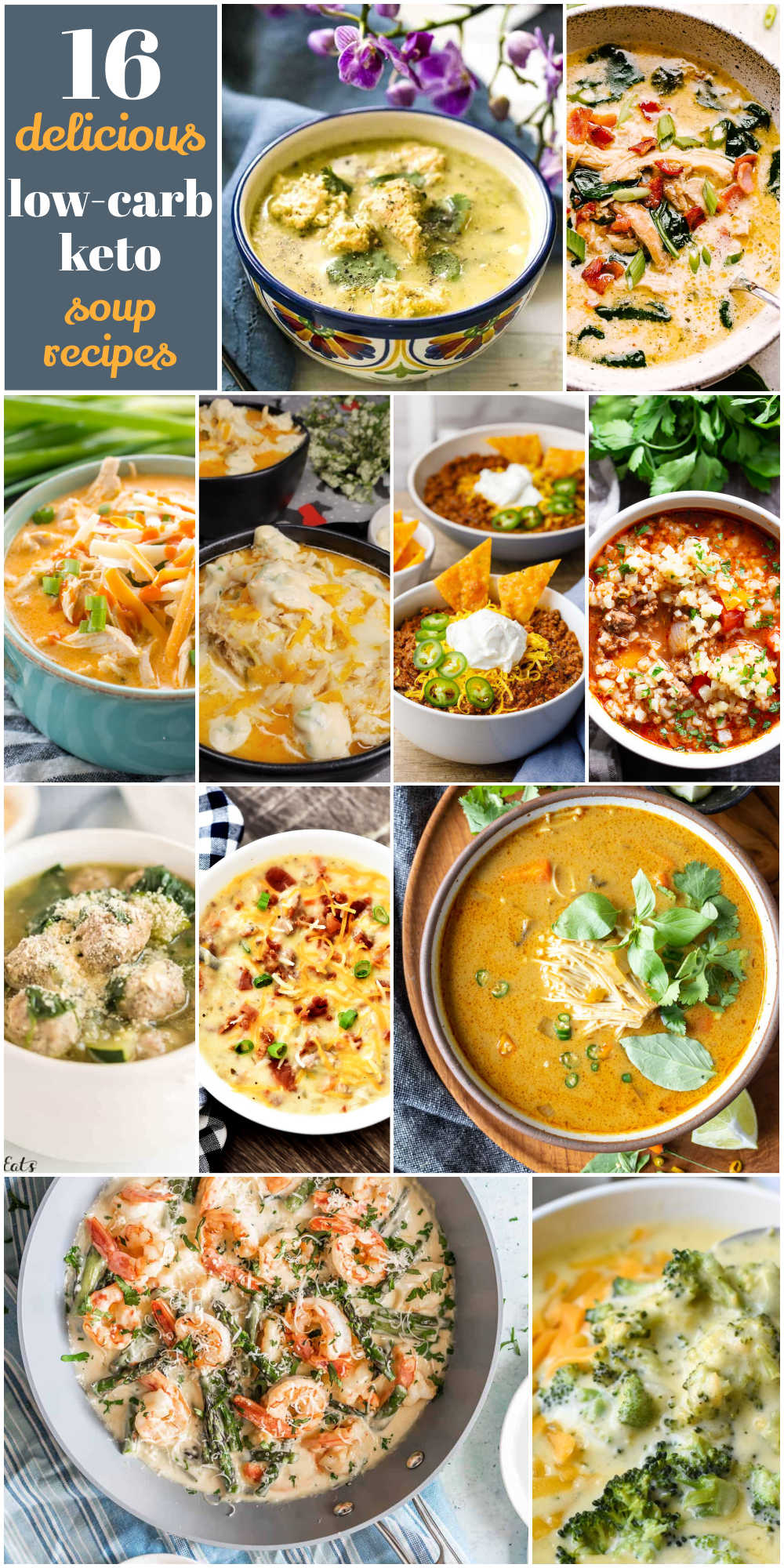 Happy weekend, friends! How was your week? Can you believe it's October?? This week I made soup for the first time this fall and it was SO good! I will be sharing the recipe for Heart Crock Pot Beef Stew this week! I will also be sharing my PUMPKIN porch, a pumpkin craft and more!!
New Projects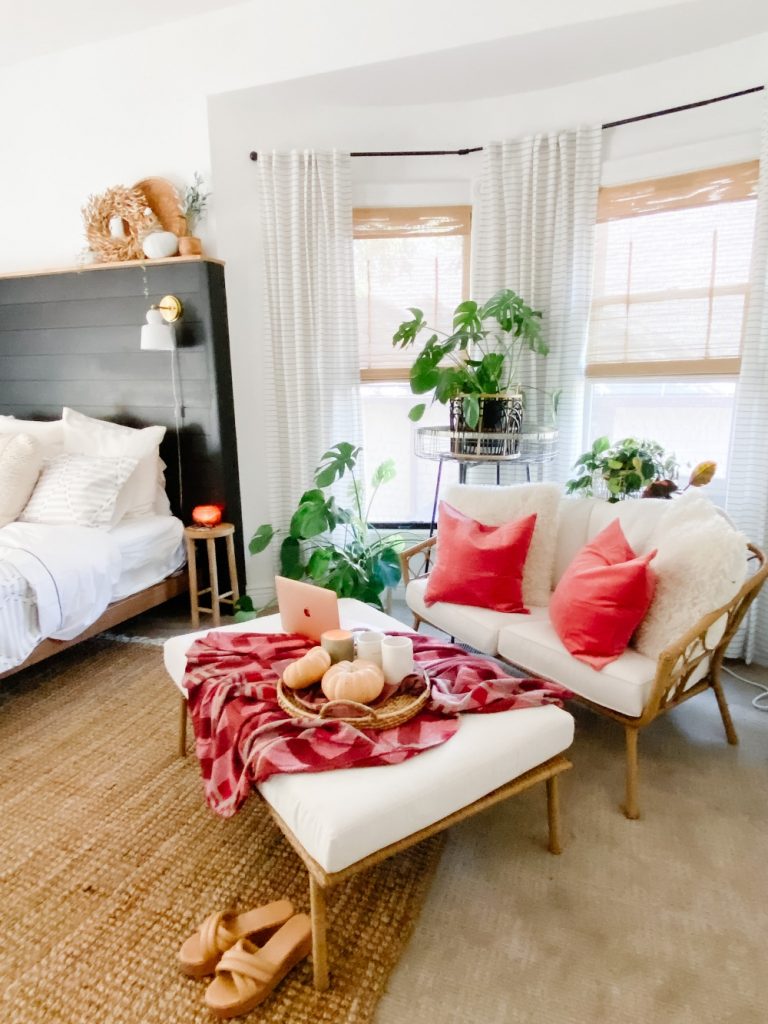 This week I shared our master bedroom and bathroom reveal! I love our new cozy space. It's all decked out for fall! I hope you will drop by and say hi! I am also joining some amazing friends who are also sharing fall home tours. You will love these ideas!!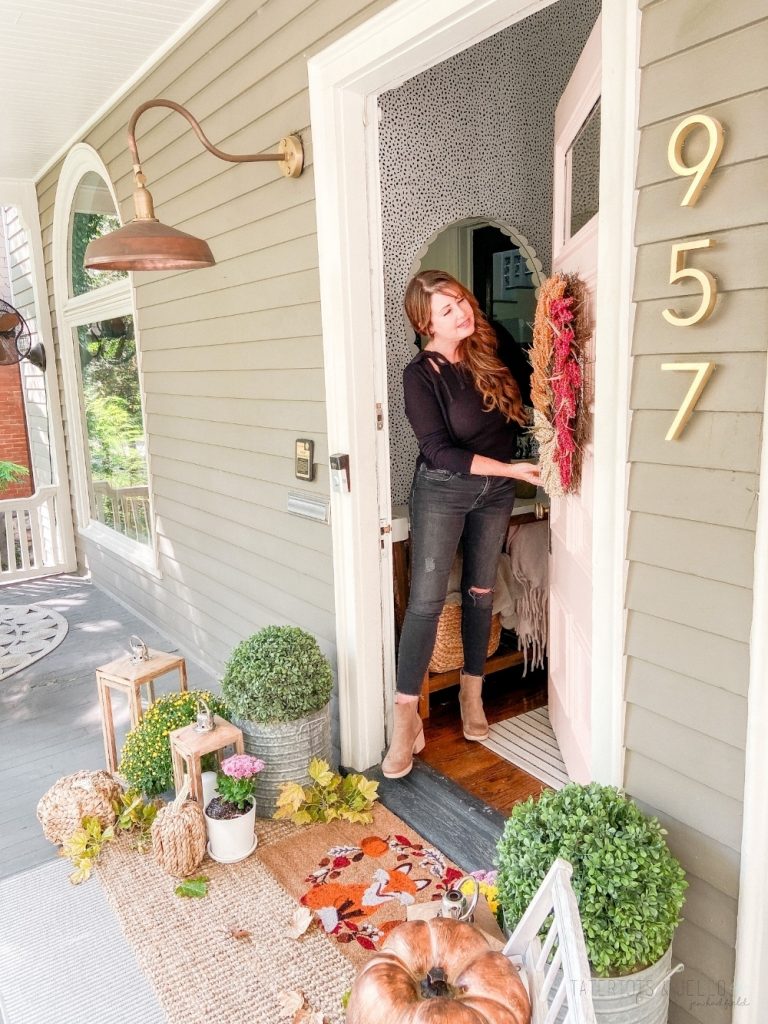 I also shared our front porch decorated for fall! I have three spaces on our porch that I cozied up for the season. Our front door, our side porch with the hanging swing and the other side of our porch with our faux fireplace and egg chair. I love how festive they look now!
Other News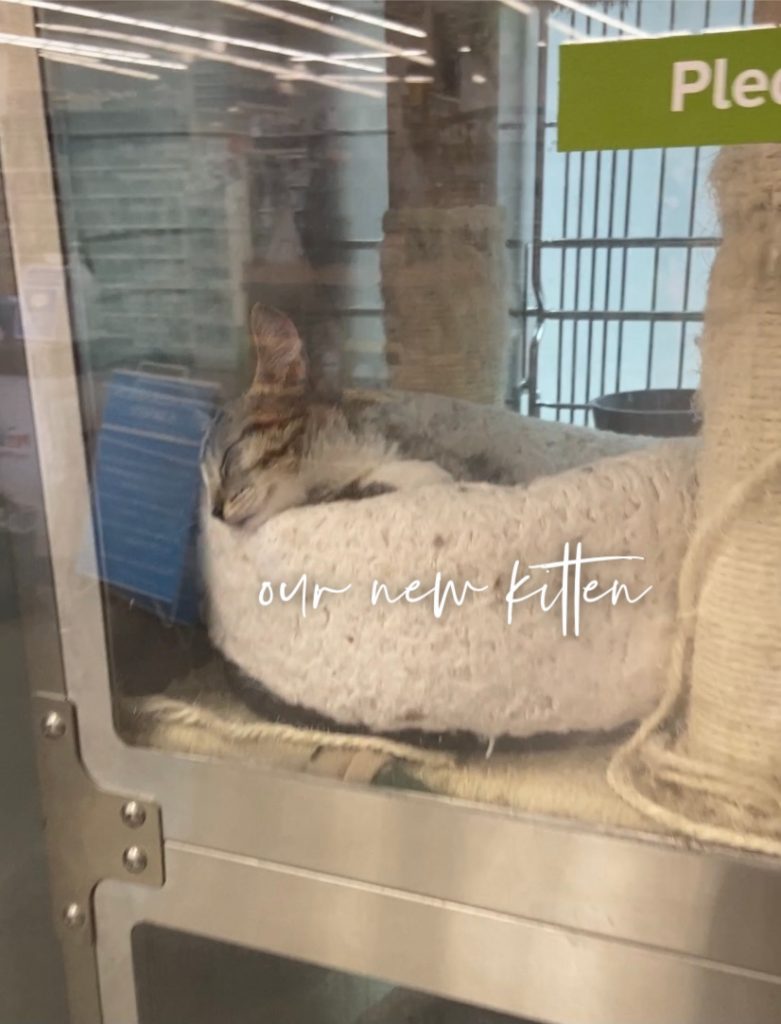 We got a kitten! We adopted the smallest, cutest kitten today. So that is why I am a little late getting this post up! My daughter found her yesterday and talked me into adopting her. Her name is Taffy and she is so playful and curious. I've never had a cat before but I love my son's cats so much. We are so excited to have her join our family! If you have kittens or cats, give me ALL the cat advice!!!
Welcome Pasha from Pasha is Home!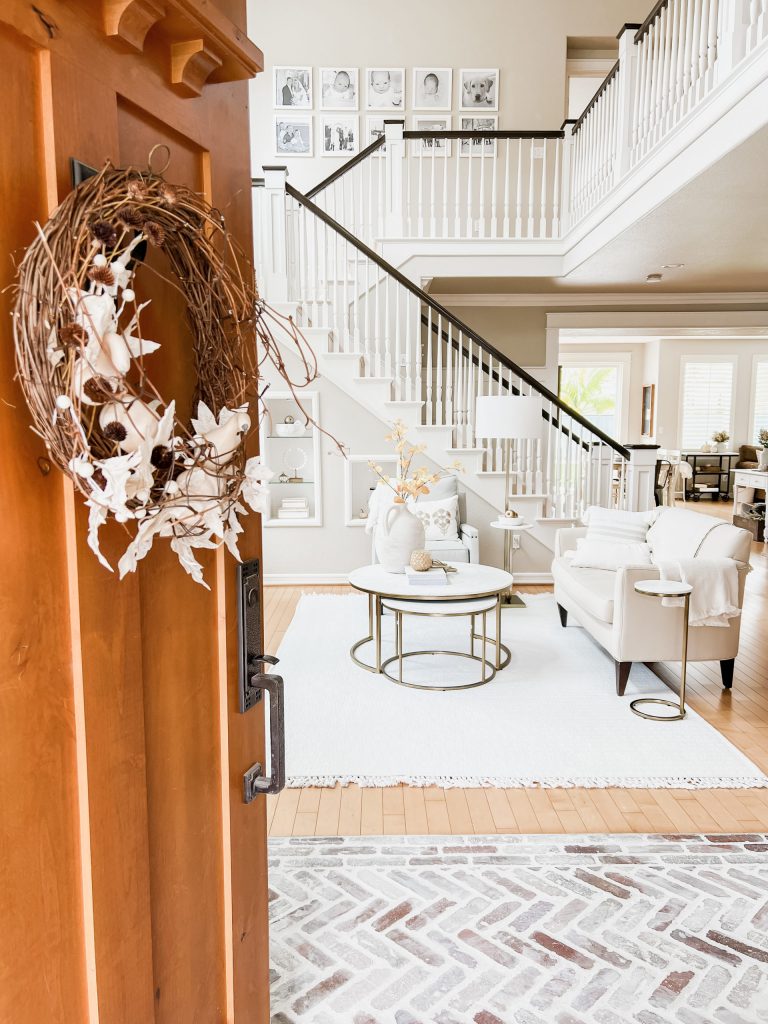 This week I am featuring one of my favorite people – Pasha from Pasha is Home. Pasha has a light and bright home. I love her entryway so much. Her stairs are so pretty! Her kitchen is also one of my favorite parts of her home. Be sure to check out Pasha's Fall Tour. And also follow along with her on Instagram at @pashaishome!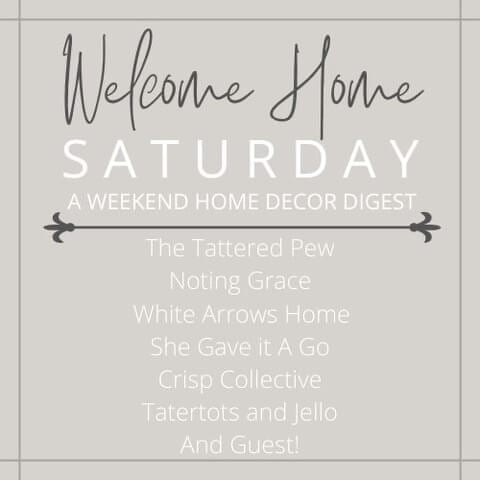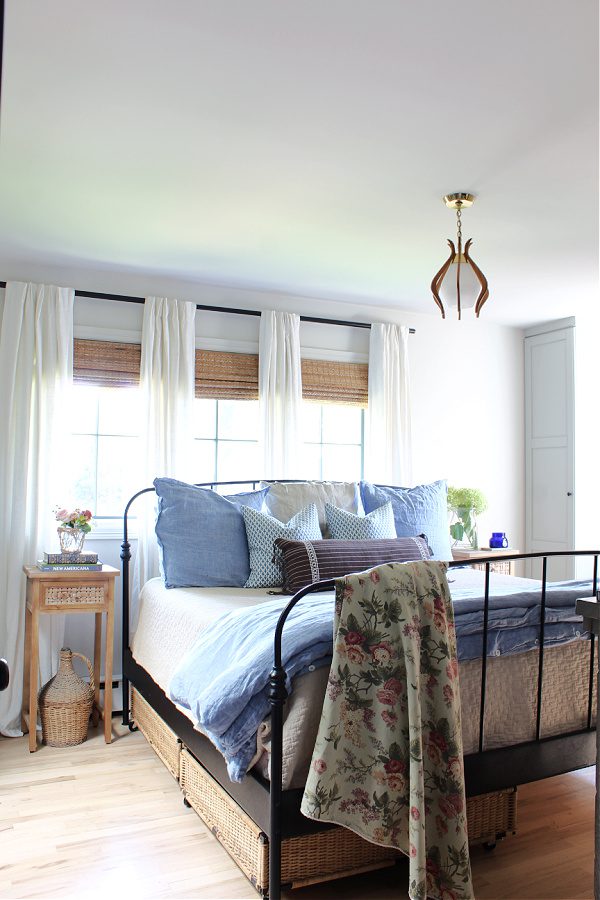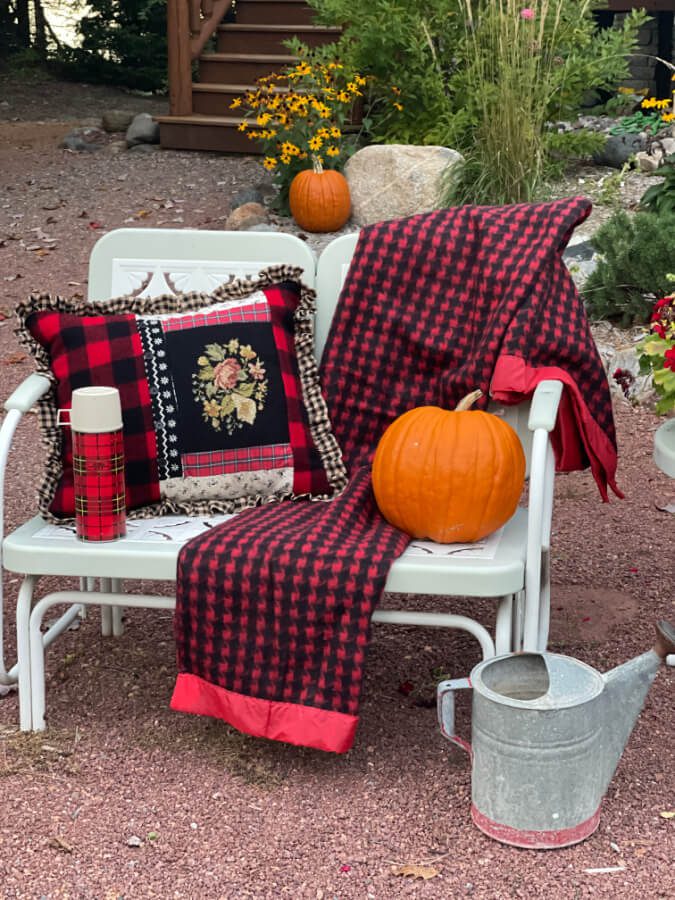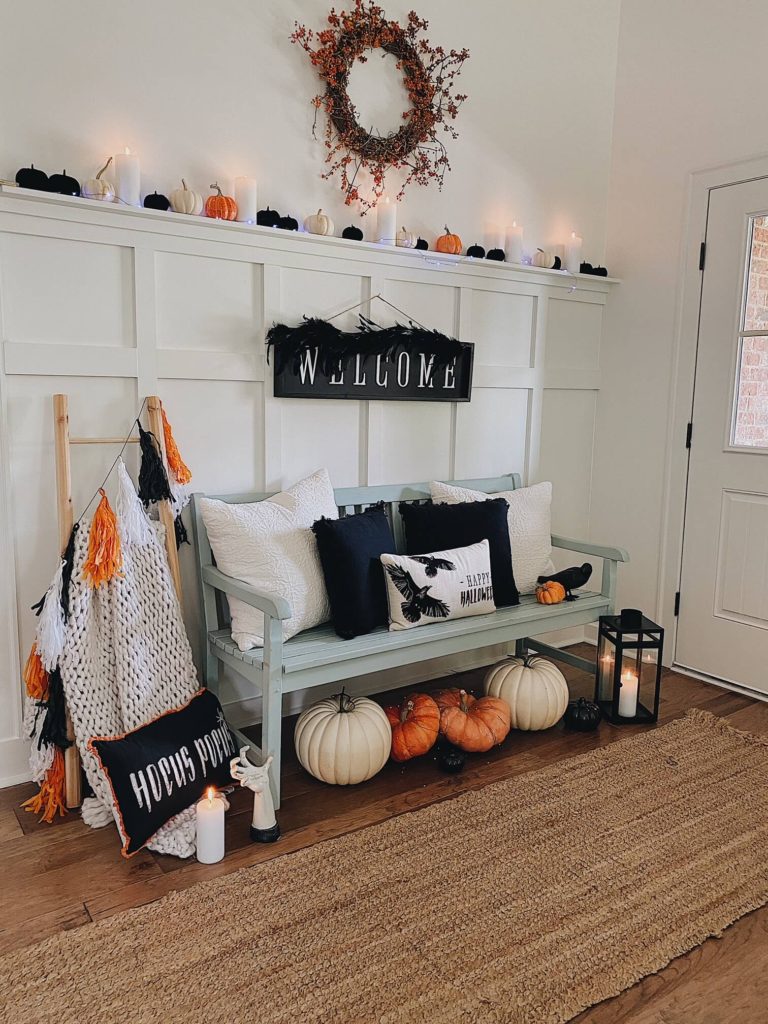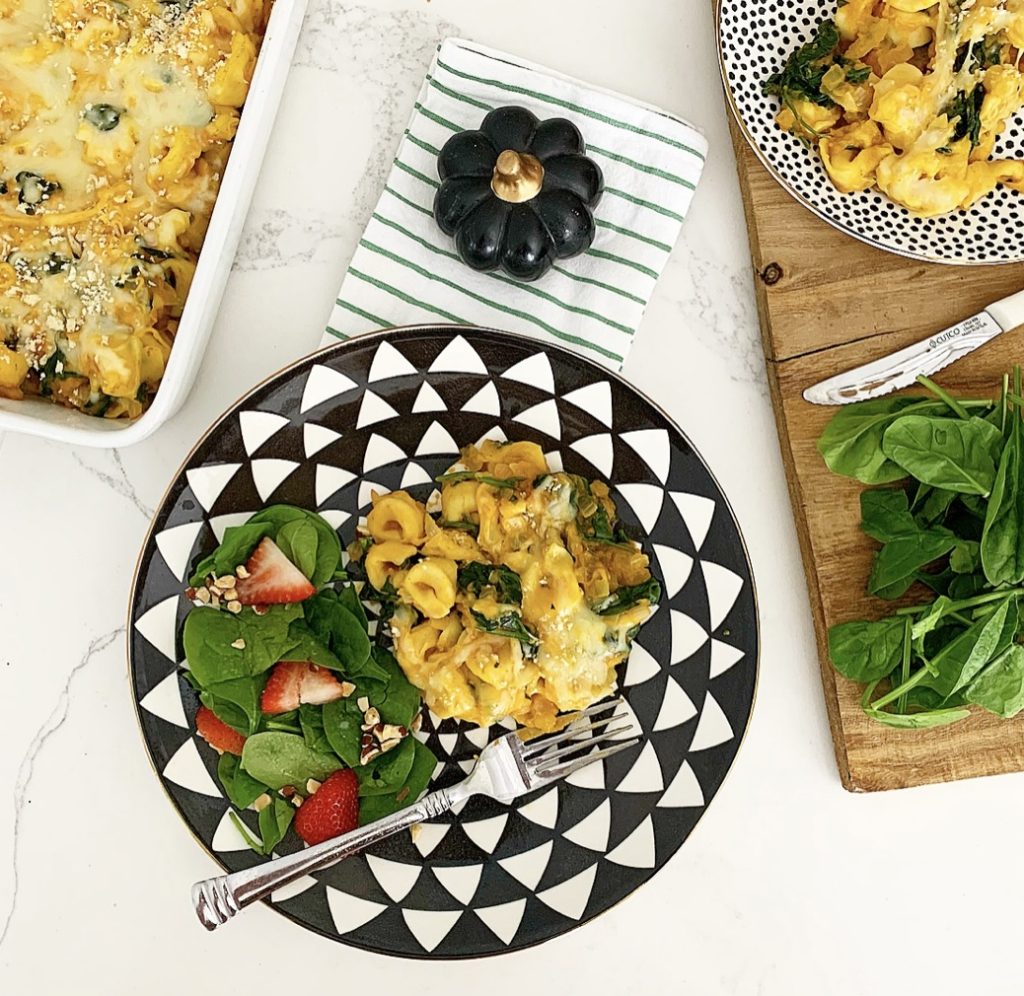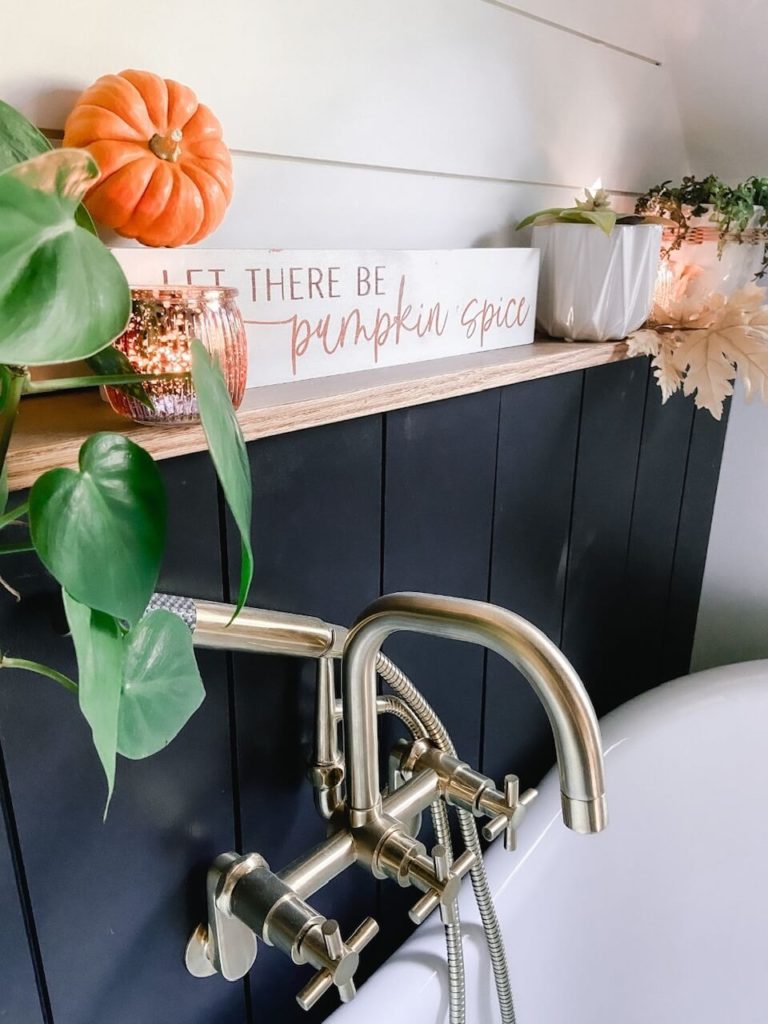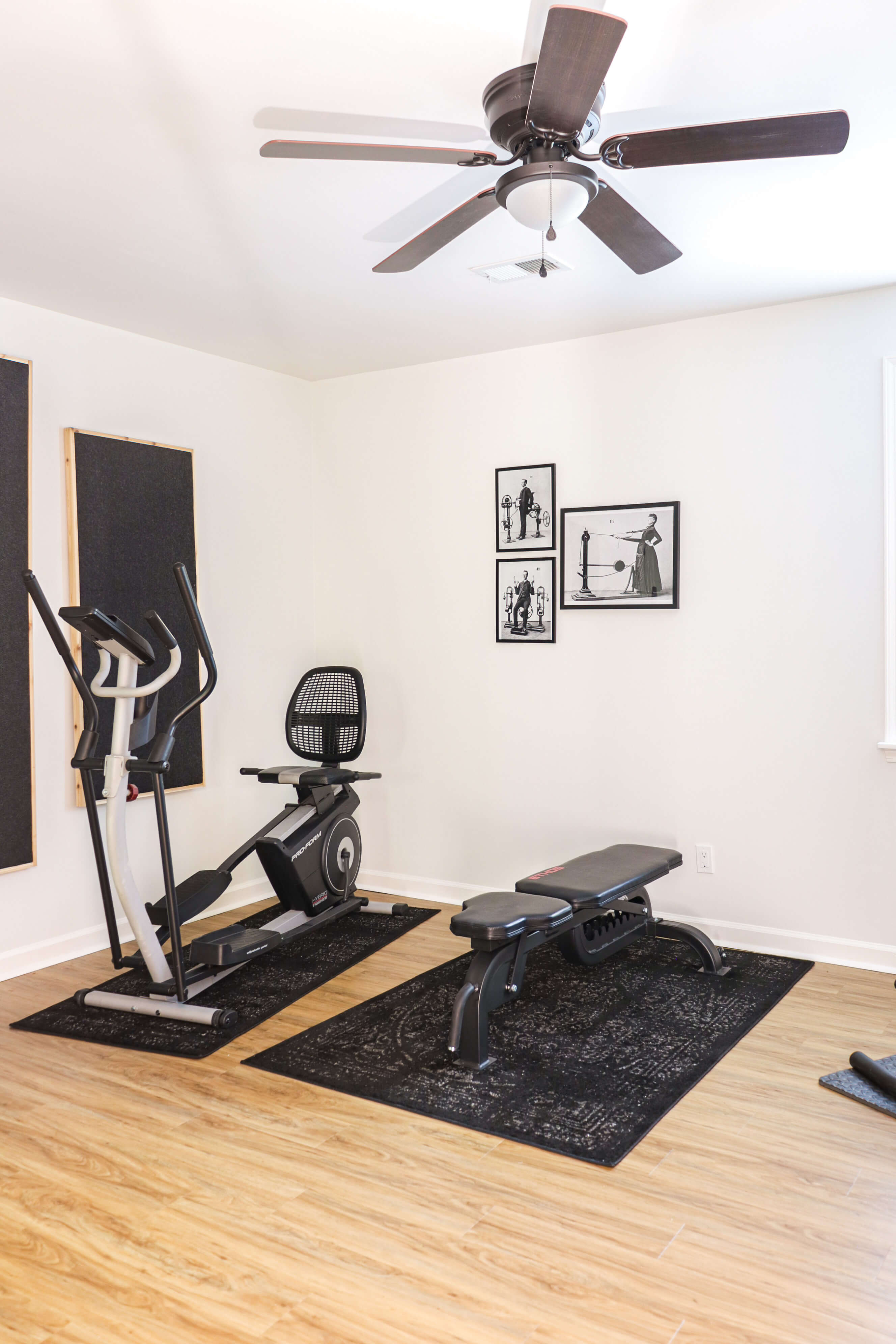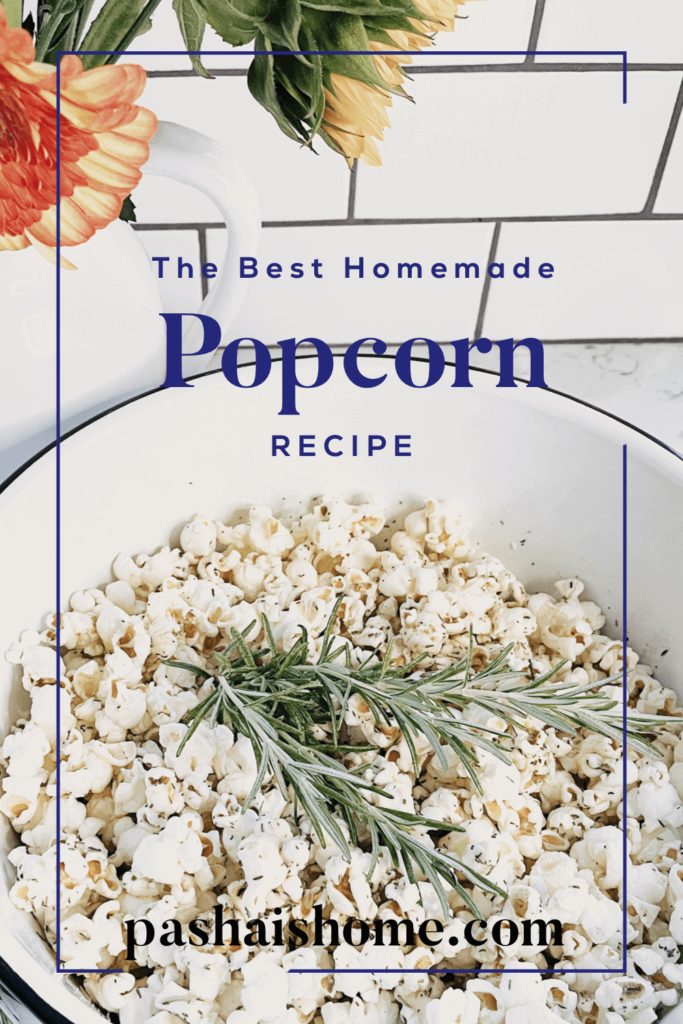 More Fall Recipes!
I thought it would be fun to share some of my favorite recipes for fall. Pin these so you can find them this fall for easy dinner ideas, warm soups and yummy fall desserts!
There are so many amazing Halloween recipes in here. Be sure to check them out!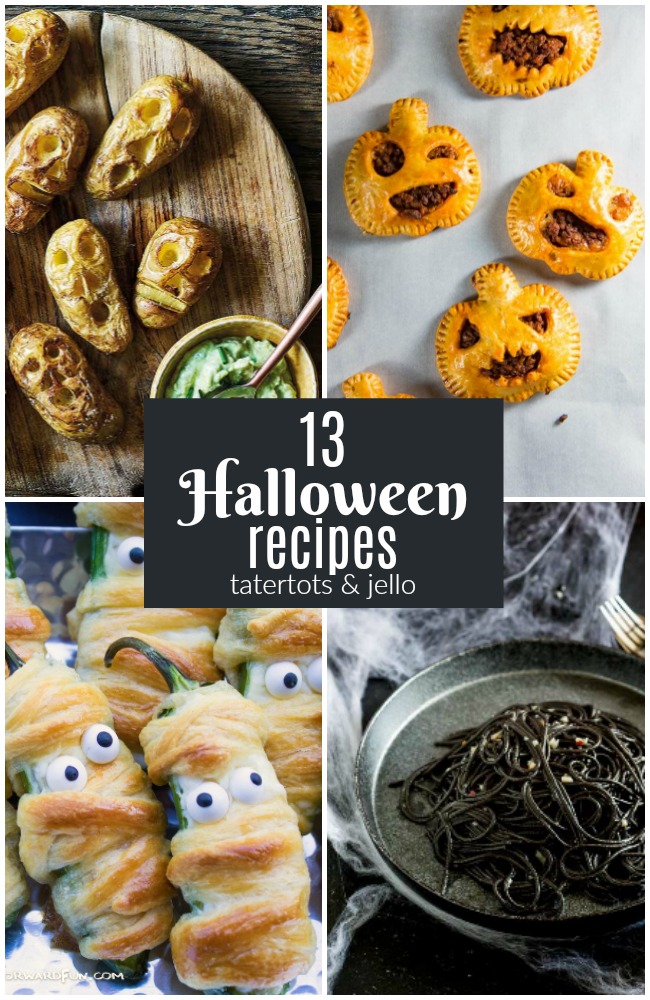 Looking for spooky savory ideas?? These are so yummy!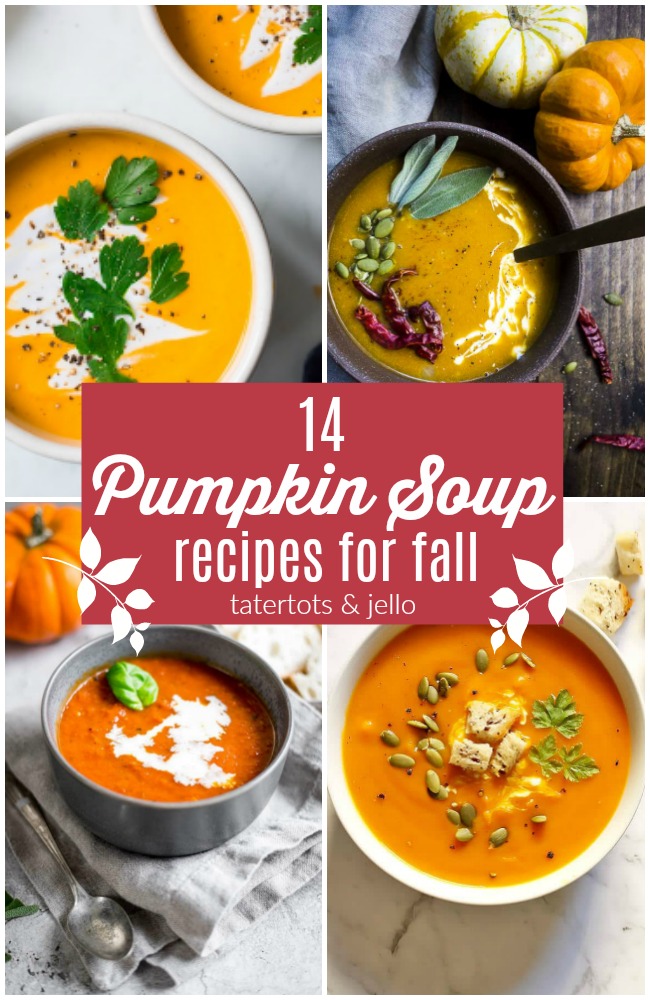 There's nothing better in the fall than tomato soup! How about pumpkin soup? So warm and filling!
What are YOU loving this week??
Share them with us in the comments!
xoxo