Four Ways to Create a Boho Cottage Fall Porch. Create a warm, casual and inviting fall porch with these FOUR easy ideas!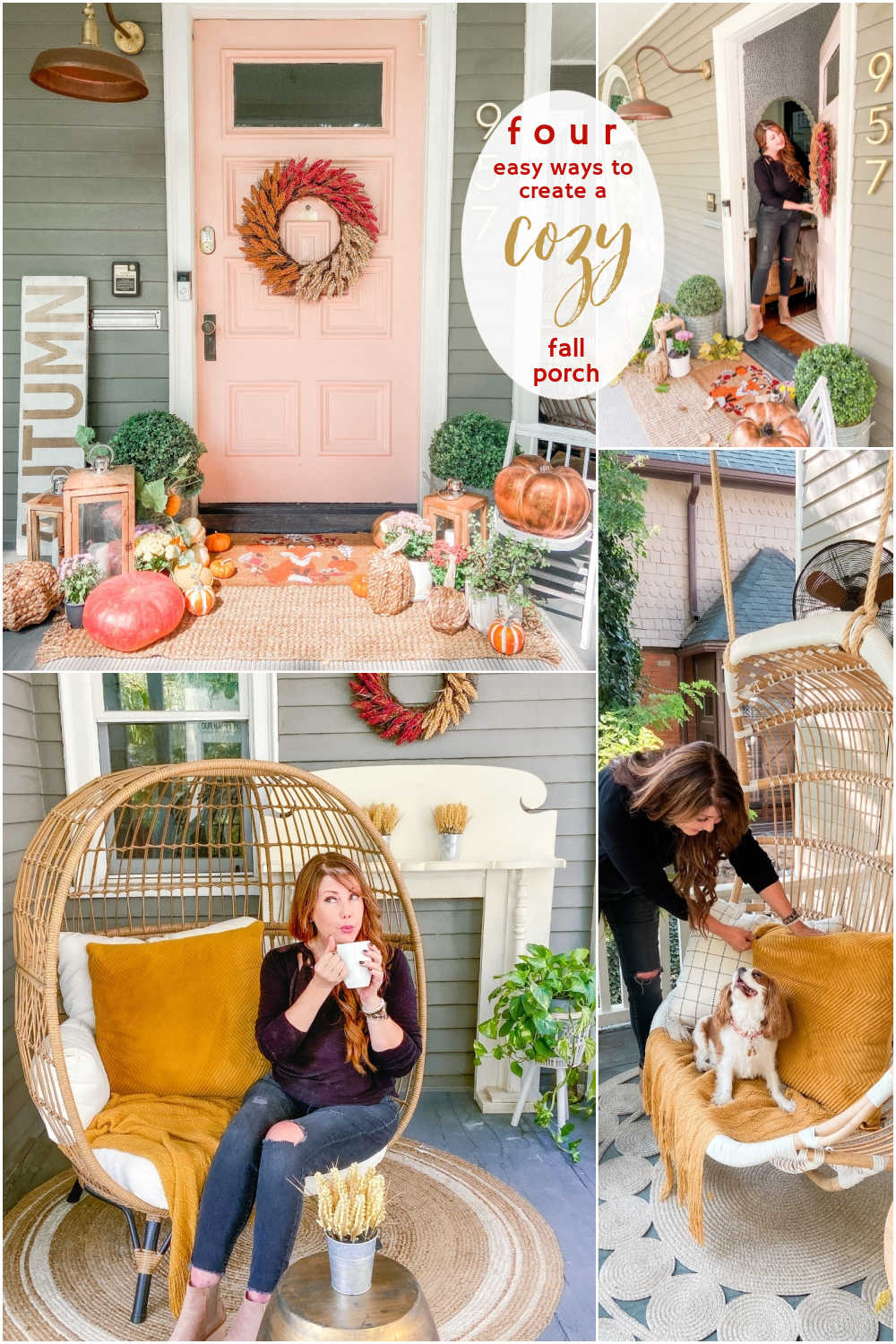 Boho Cottage Fall Porch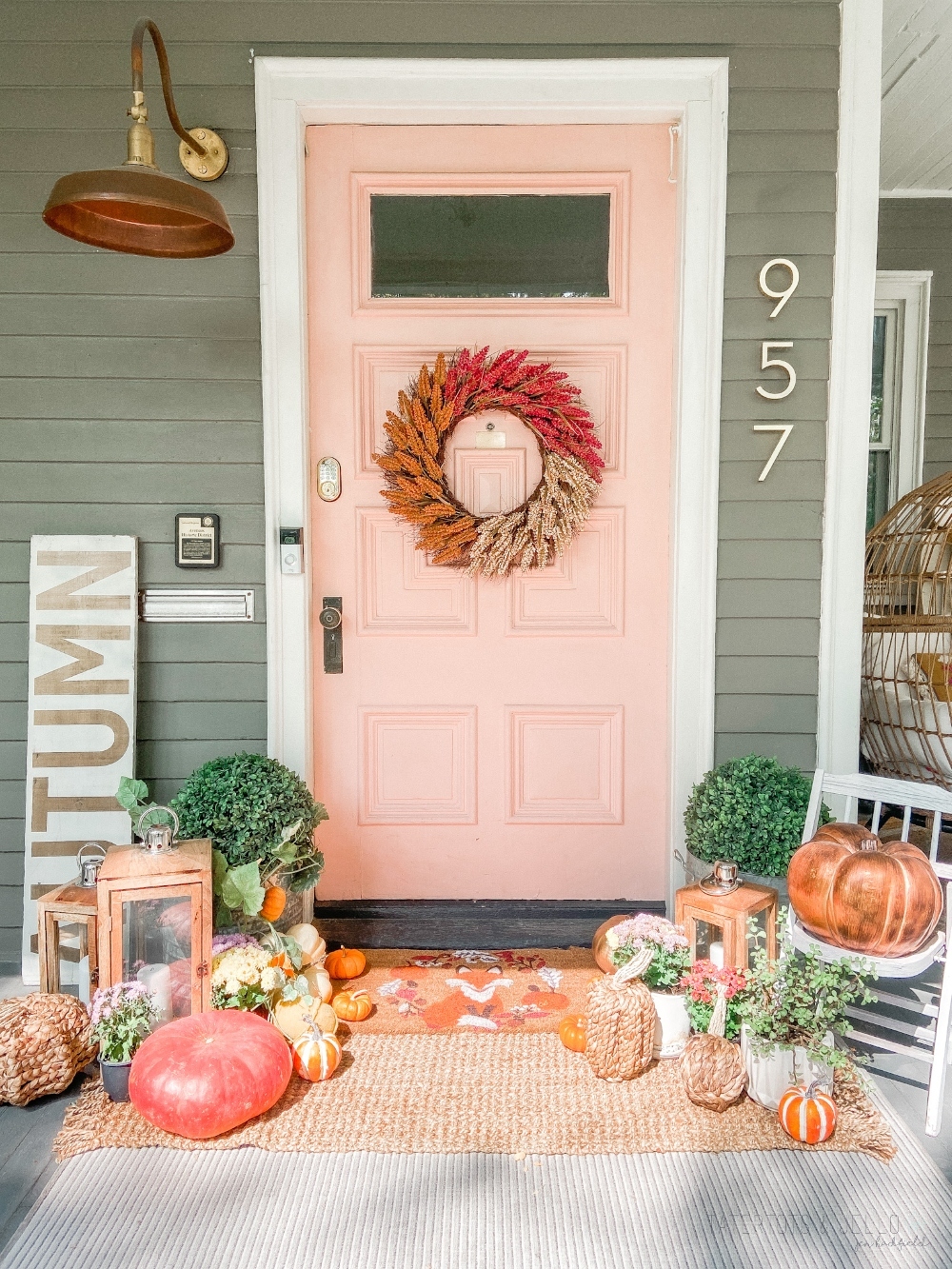 I live in an 1891 victorian home but I love a more casual, laid-back decorating aesthetic. So although the "boho" trend is mostly a mid-century vibe, I love incorporating boho elements to create a more casual, welcoming space to our more traditional home. This year I brought a lot of texture, warm colors and natural elements to our porch to welcome fall!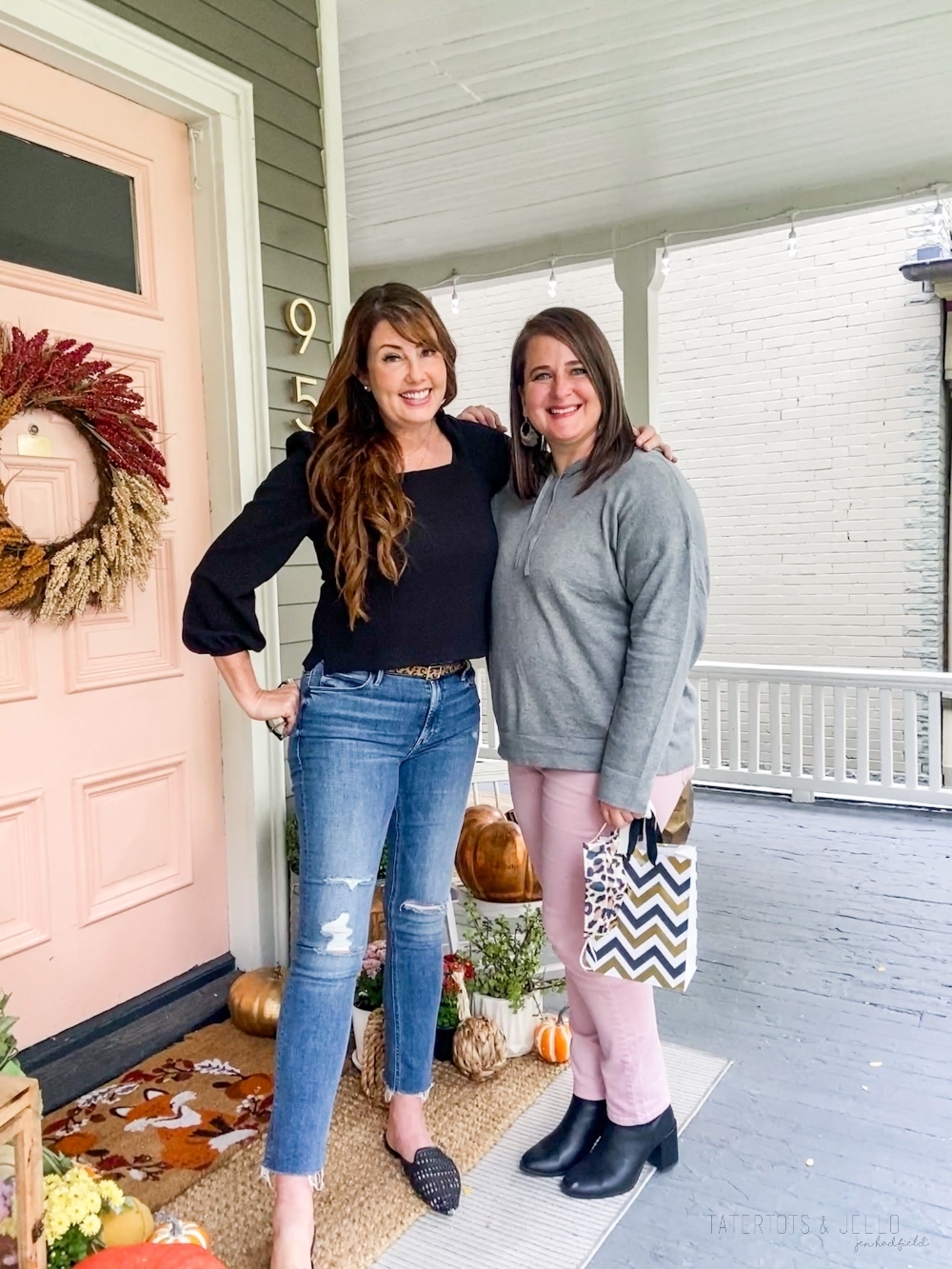 XX Fall Outdoor Spaces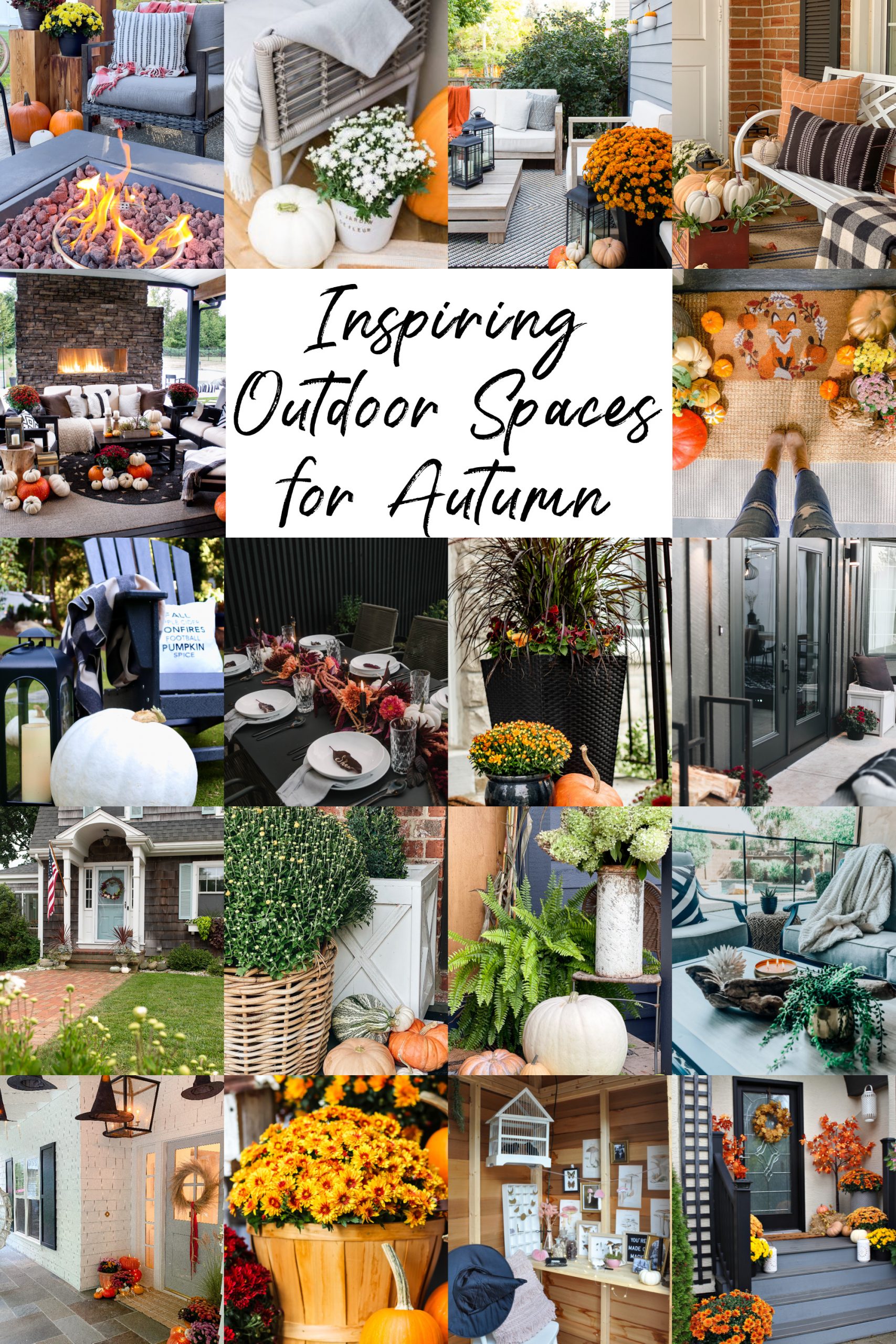 I am so excited to join friends who are all sharing their fall outdoor spaces. You will be blow away at the different outdoor spaces and DIY ideas that you can use to cozy up your outdoor spaces for autumn!
Four Ways to Create a Welcoming Boho Cottage Fall Porch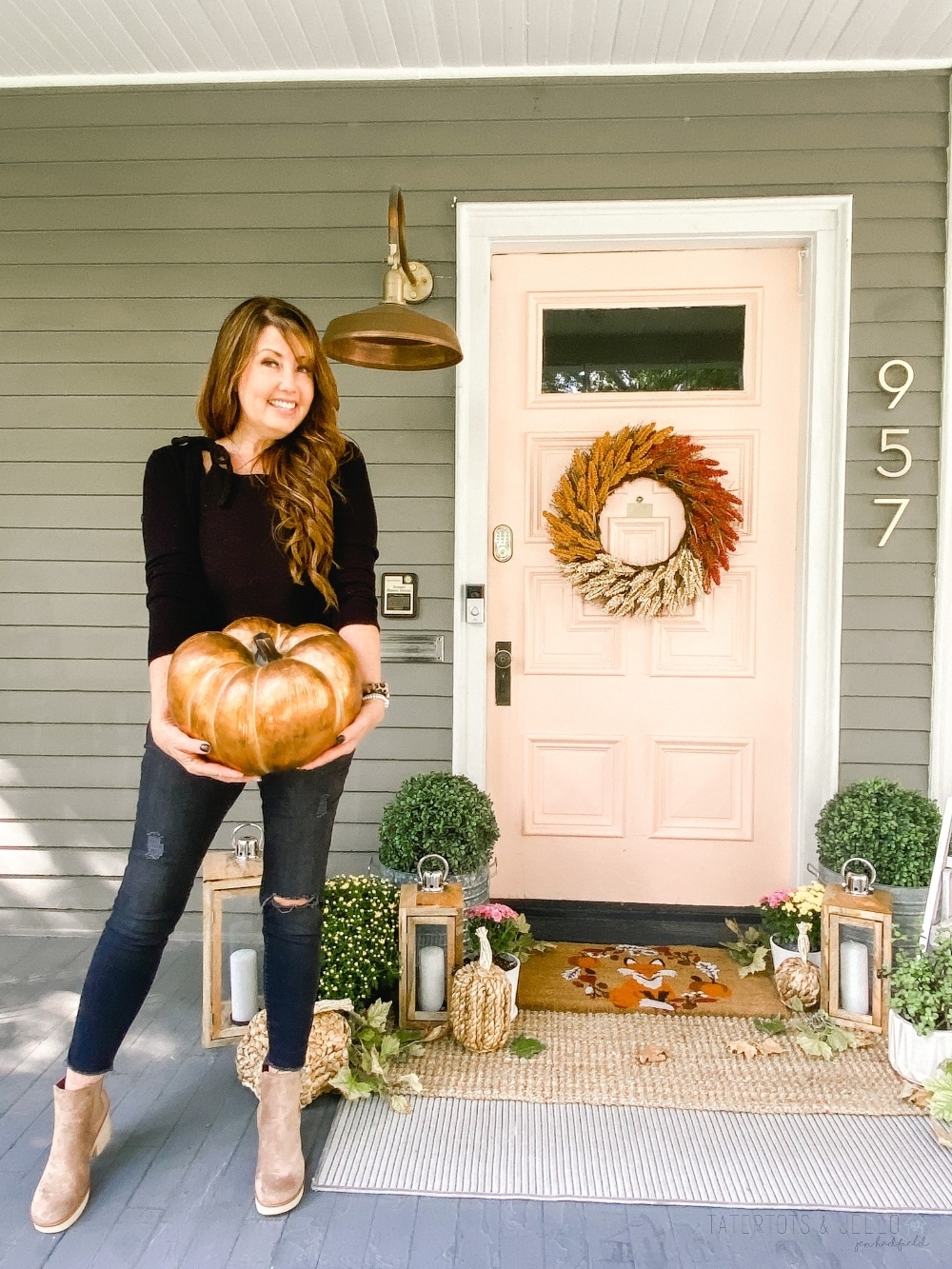 I used four different elements to create a warm and welcoming front porch for fall! And the best part is you can add these elements to your porch or patio and keep them out all season long! I just add a few spooky items for Halloween and then when it is over I still have my fall porch up to enjoy all the way through Thanksgiving!!
Creating a Boho Porch: Natural Textures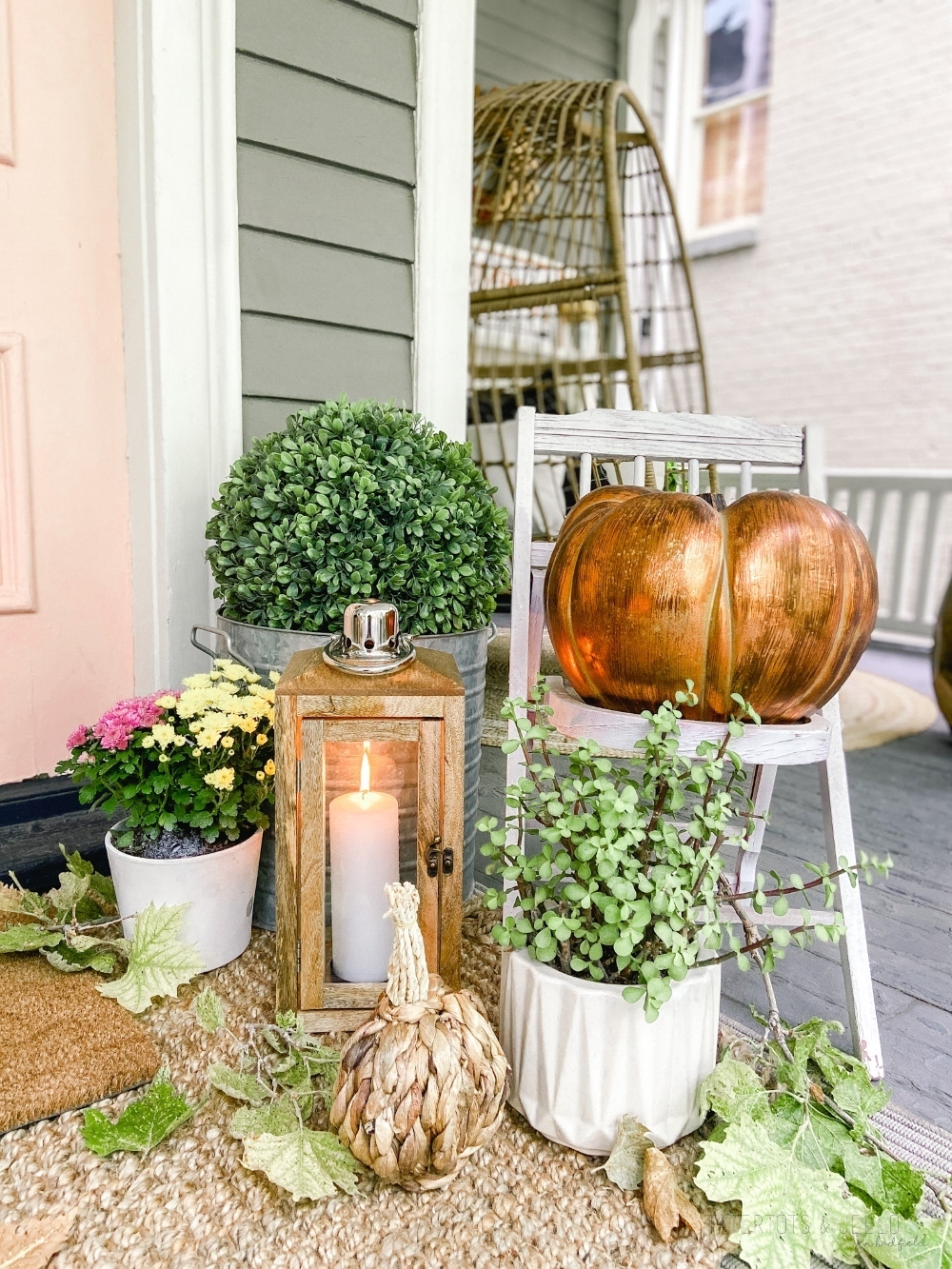 I think the main item that brings a "boho" and casual vibe is natural textures. I added textures in a few different ways.
Natural Rugs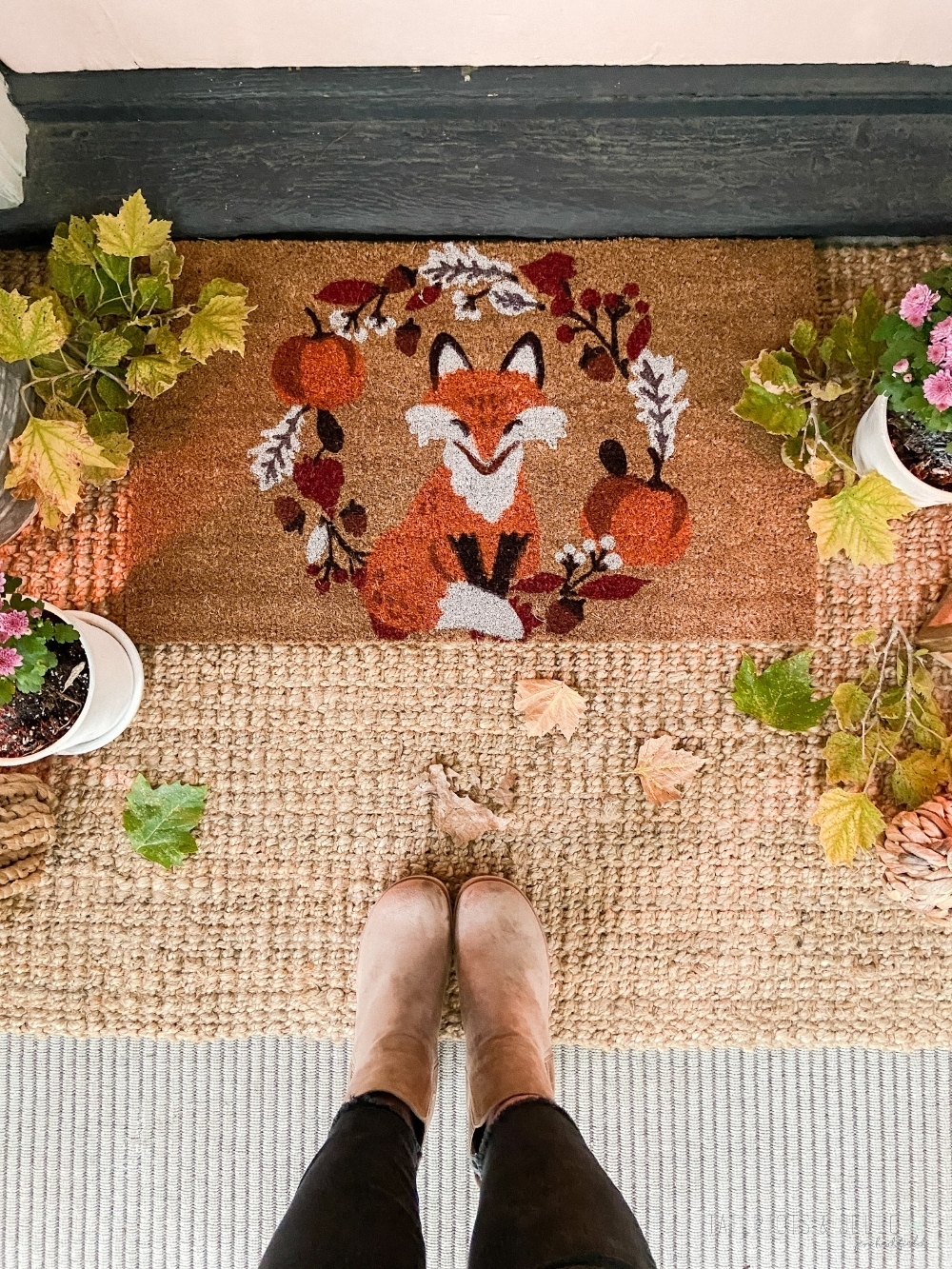 I love having rugs in our outdoor spaces. Rugs warm up the space and also ground each seating area. I layered the rugs in front of our door. I used a sisal rug on the bottom and then a coir rug on top! On the side of the porch under our boho swing I used a round woven rug and on the other side of the porch under the egg chair I used a round sisal rug. These rugs I actually keep out all year long. I move them around sometimes for different placement. But I love the neutral color that lets me add seasonal colors and elements.
Textured Pumpkins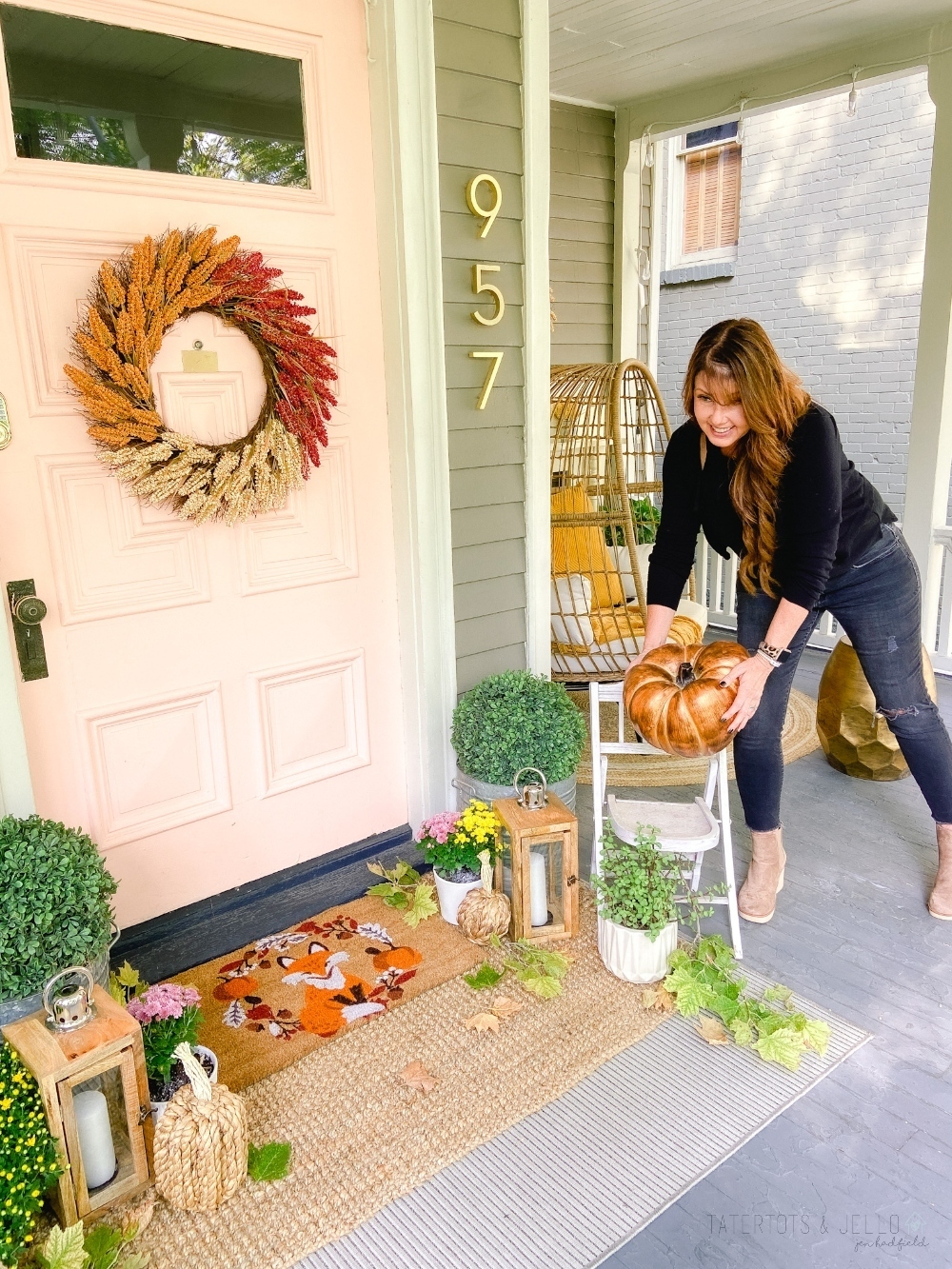 Another way I brought natural texture into our fall porch is by using these textured pumpkins. I love the chunky look of the natural elements. I have them in a few different sizes.
Creating a Boho Porch: Cozy Pillows and Throws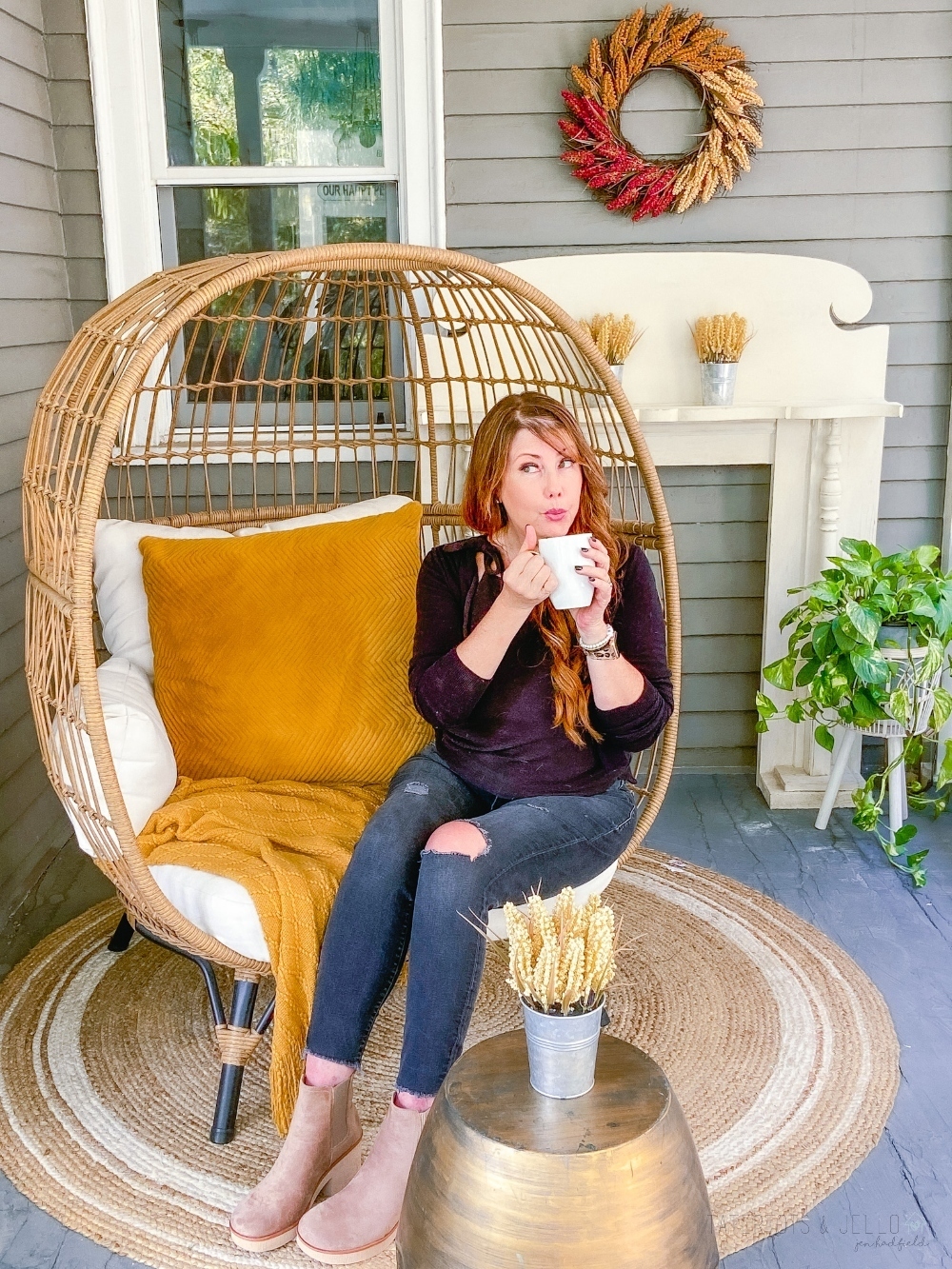 Another element that is central to the "boho" look is making a space cozy, even your outdoor space! I brought the cozy factor in using some soft and cozy pillows and throws. Because I have a covered porch I don't have to worry about weather elements.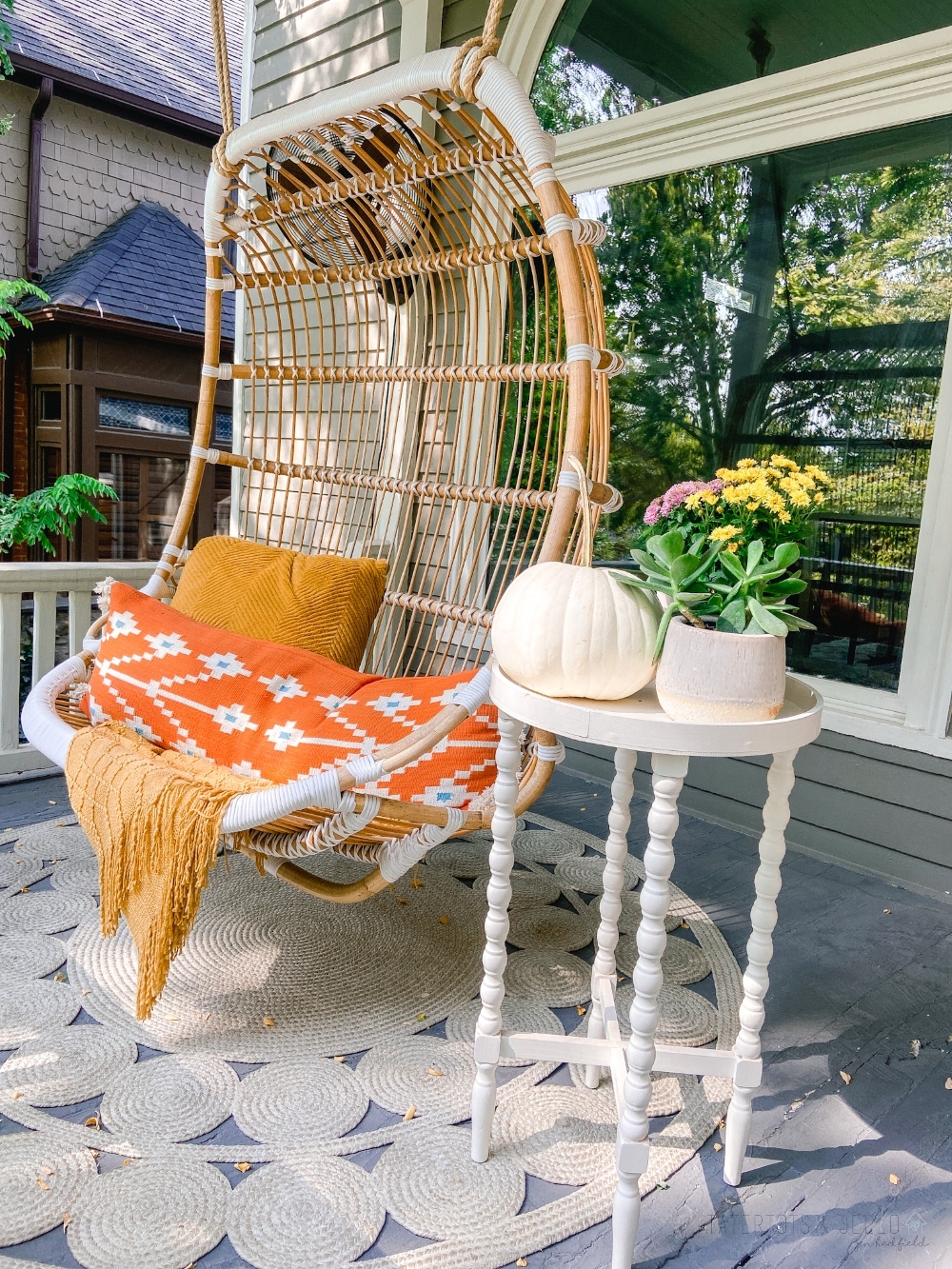 But if you have an exposed outdoor space you can also add cozy pillows and throws by using outdoor pillows and throws that are made to be outside.
Creating a Boho Porch: Warm Colors
Another element that makes a space feel "boho" is warm colors. Warm colors are perfect for fall!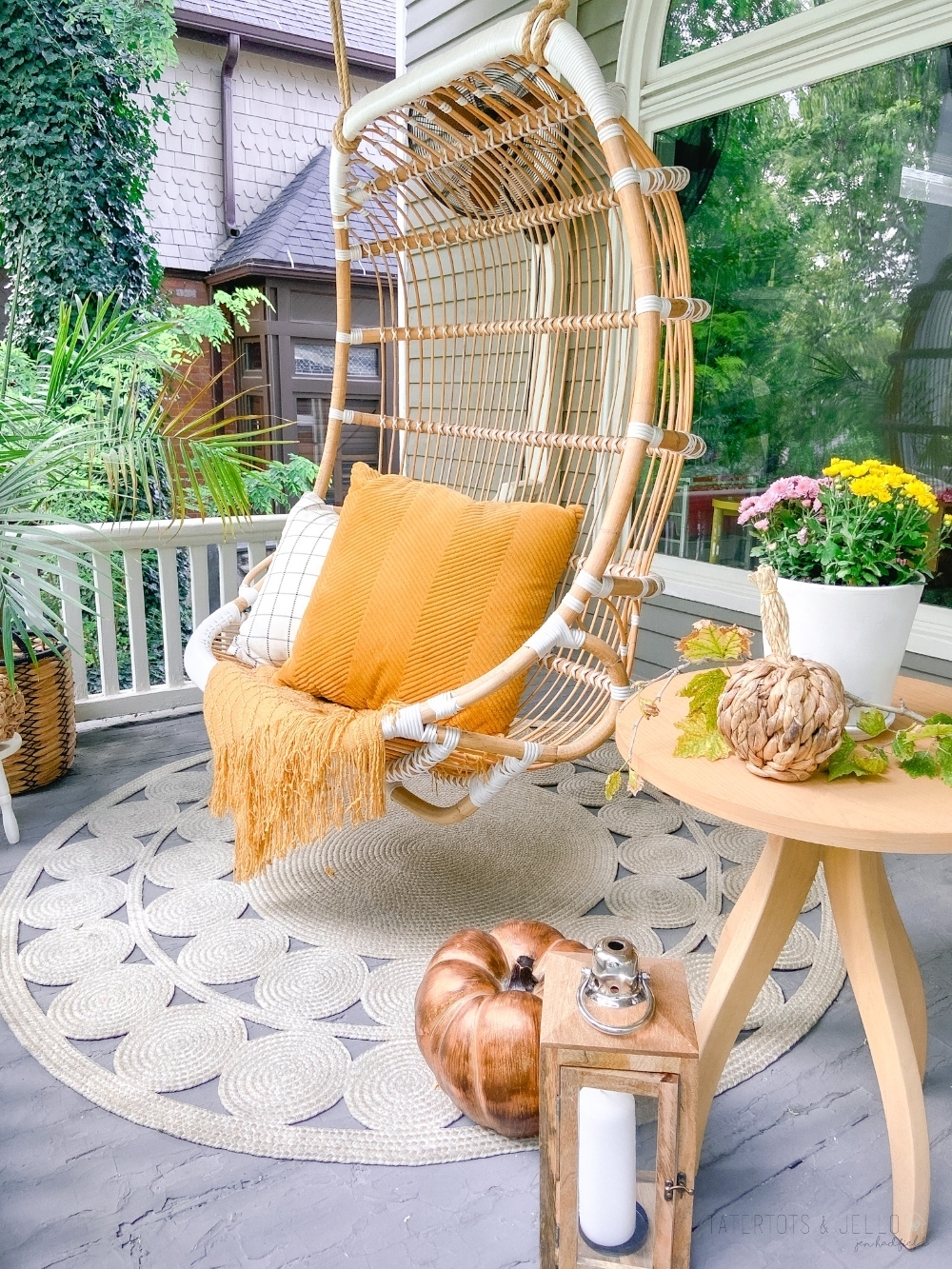 Colorful flowers
Bring in those oranges through your pumpkins and flowers! I love mums to bring pretty color to an outdoor space.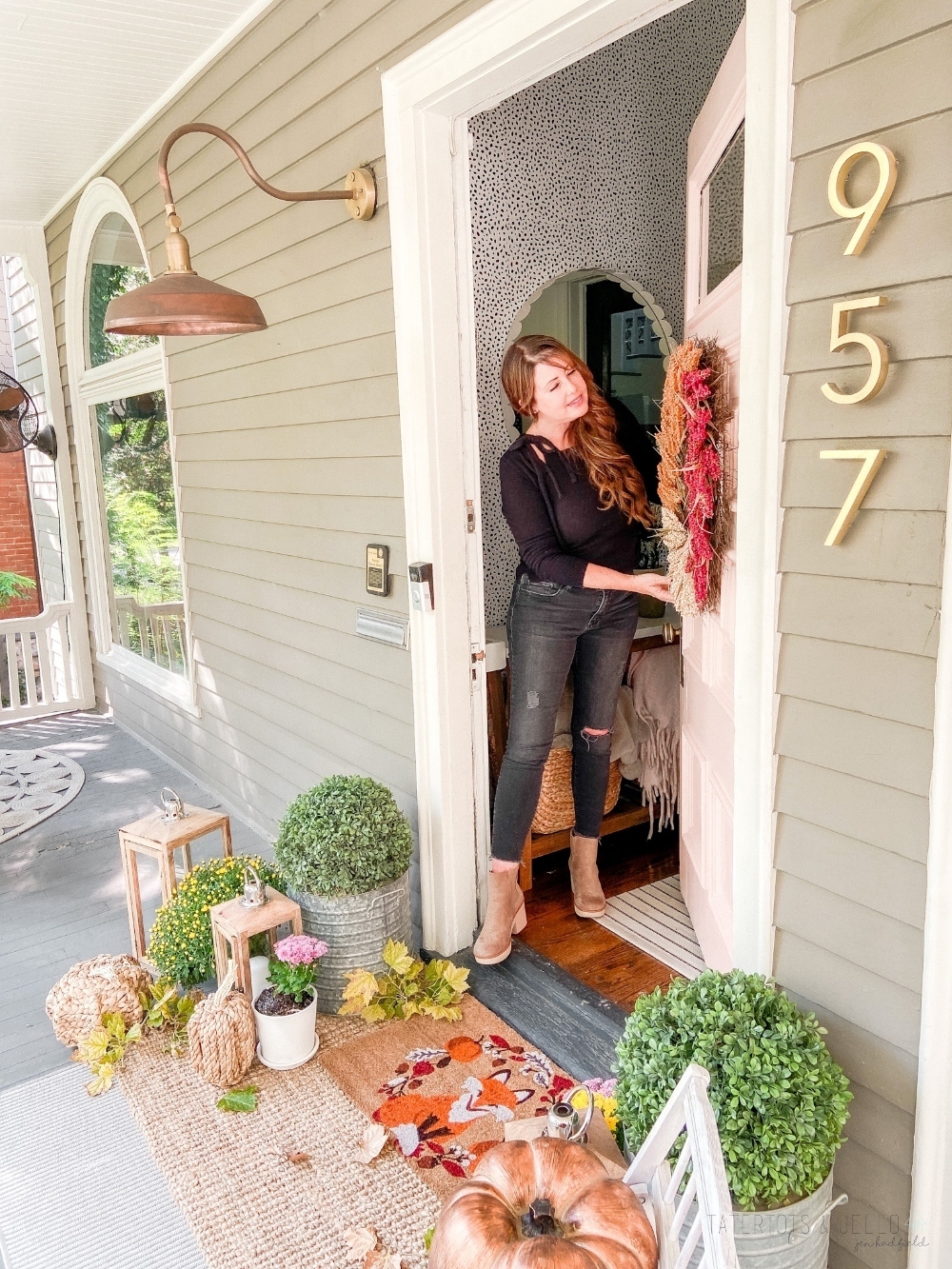 Textured Fall Wreaths
Another way to bring color is through wreaths. I found matching wreaths for my front door and over the faux fireplace on our side porch. I love that they match. The wreaths are made out of dried elements in an ombre color scheme and the colors are perfect for fall!
Creating a Boho Porch: Cozy Lighting
You can bring lighting into your outdoor spaces in a few different ways.
Lanterns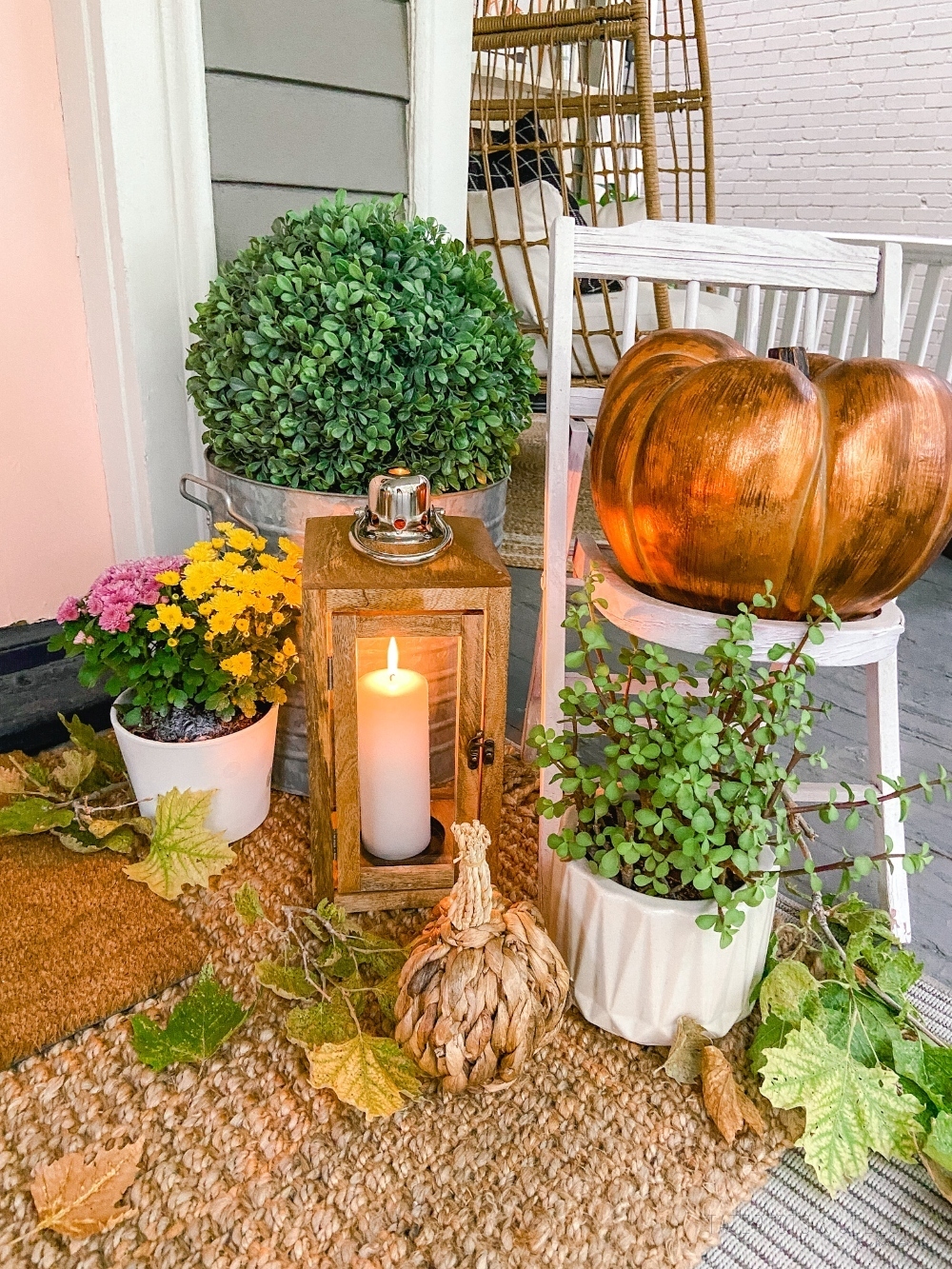 Lanterns are one of my favorite ways to cozy up our porch. I always have lanterns on my porch. These wood and copper lanterns are perfect with boho elements. I plan on keeping these lanterns up all year long. You can add real candles inside of them or use battery-operated candles. There are also candles that are rechargeable and have remotes and timers which is genius. I will add a link to those at the bottom of the post. I just ordered some!
Twinkle Lights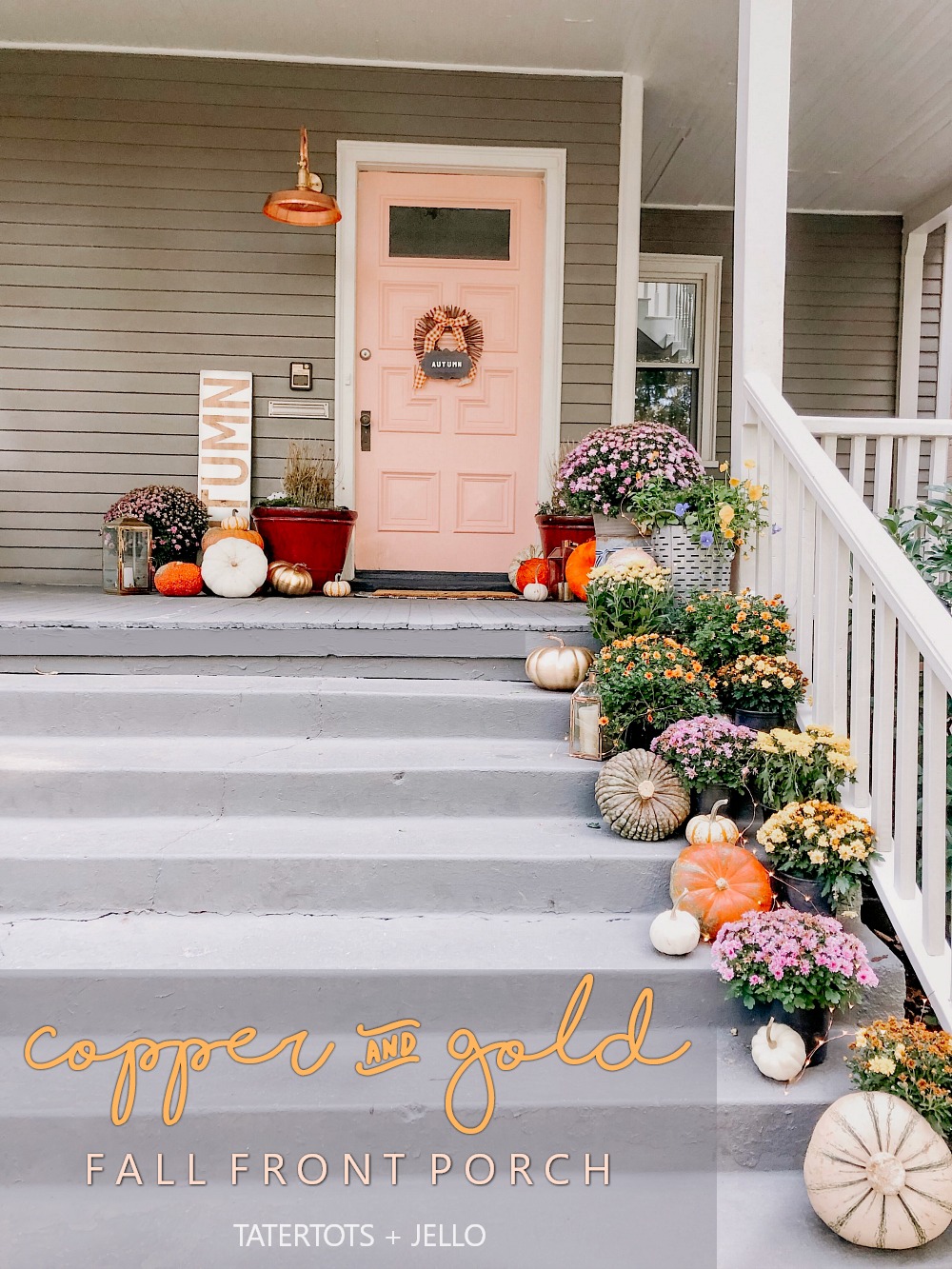 Another way to cozy up your outdoor space is twinkle lights! I use them all the time on the sides of the porch, around the door and sometimes all the way down the banisters on our porch. They're so pretty at night and the bulbs are so small that they don't overwhelm the porch with light.
Cafe Lights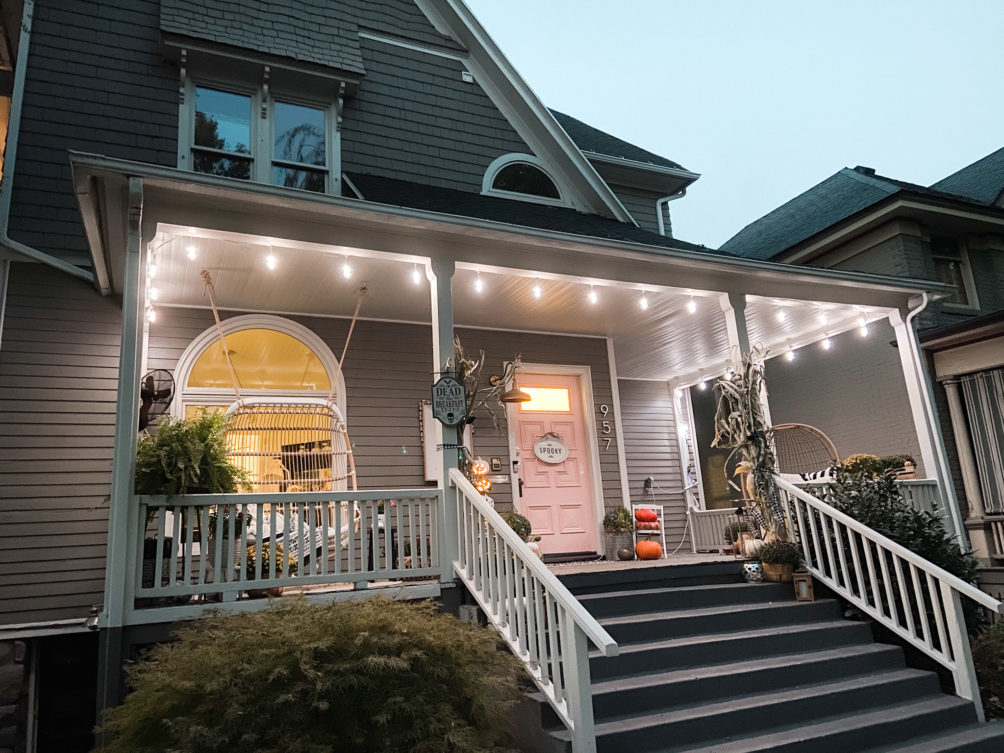 I have Envision Cafe Lights going across the top of our porch. They can be kept up all year. You can also program them to dozens of colors and combinations. So during fall I can program them to a soft orange and then I can also decide the brightness of the lights. They cast a soft glow to our whole front yard!
luminaries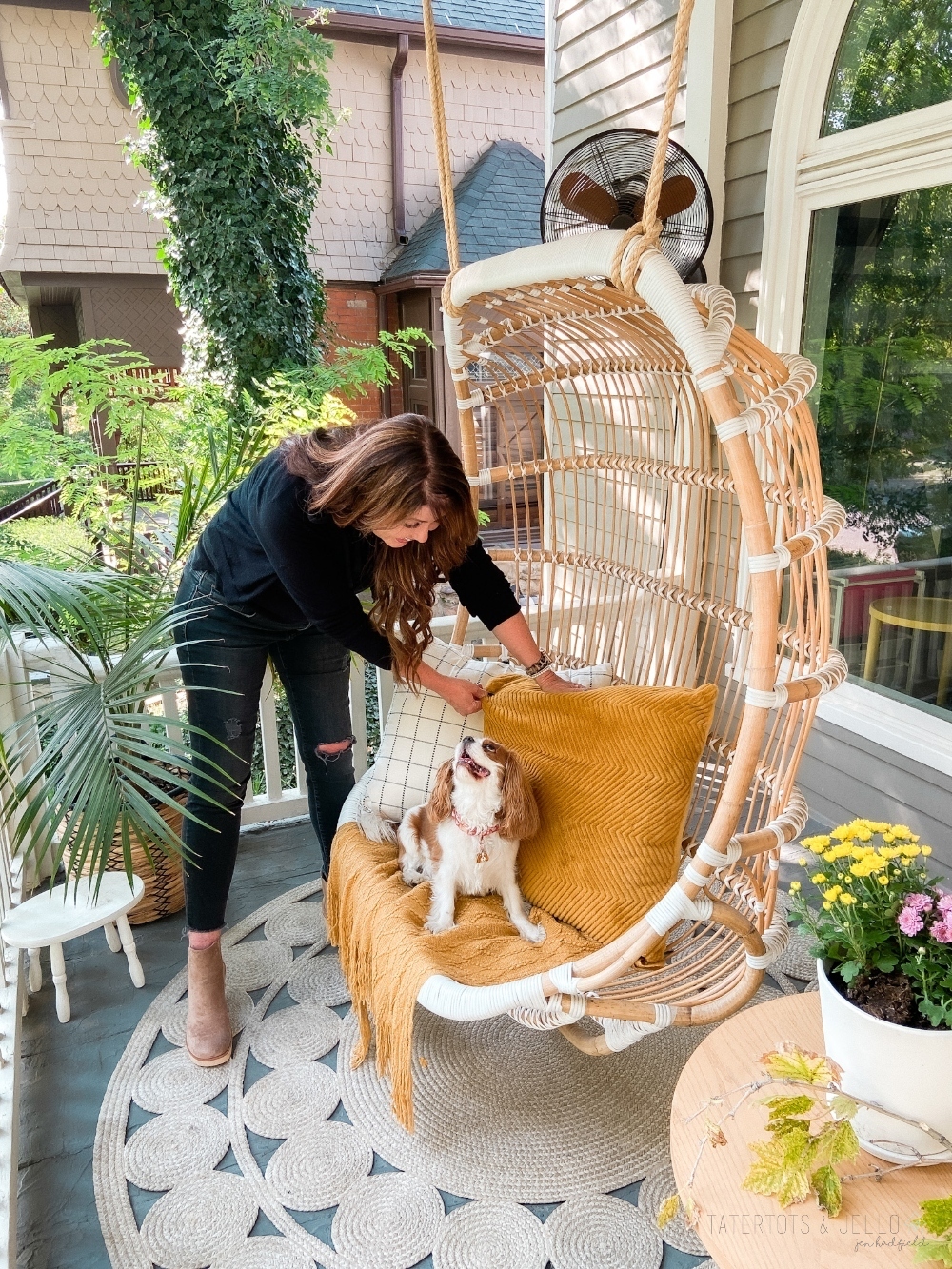 Luminaries are another pretty way to bring cozy light to your outdoor space. I love using luminaries outside when we have a dinner party or other occasion so guests can easily make their way up to our home.
Those are Some Easy Ways to Create a Cozy Porch!
Be sure to click below to see all of the inspiring outdoor space ideas!

Today I'm joining some of my talented blogging friends for the Fall Seasonal Simplicity Series: Outdoor Spaces hop. Be sure to check out all of the beautiful inspiration by visiting their posts. All the links are just below the images.


How to Make Your Porch Cozy Sources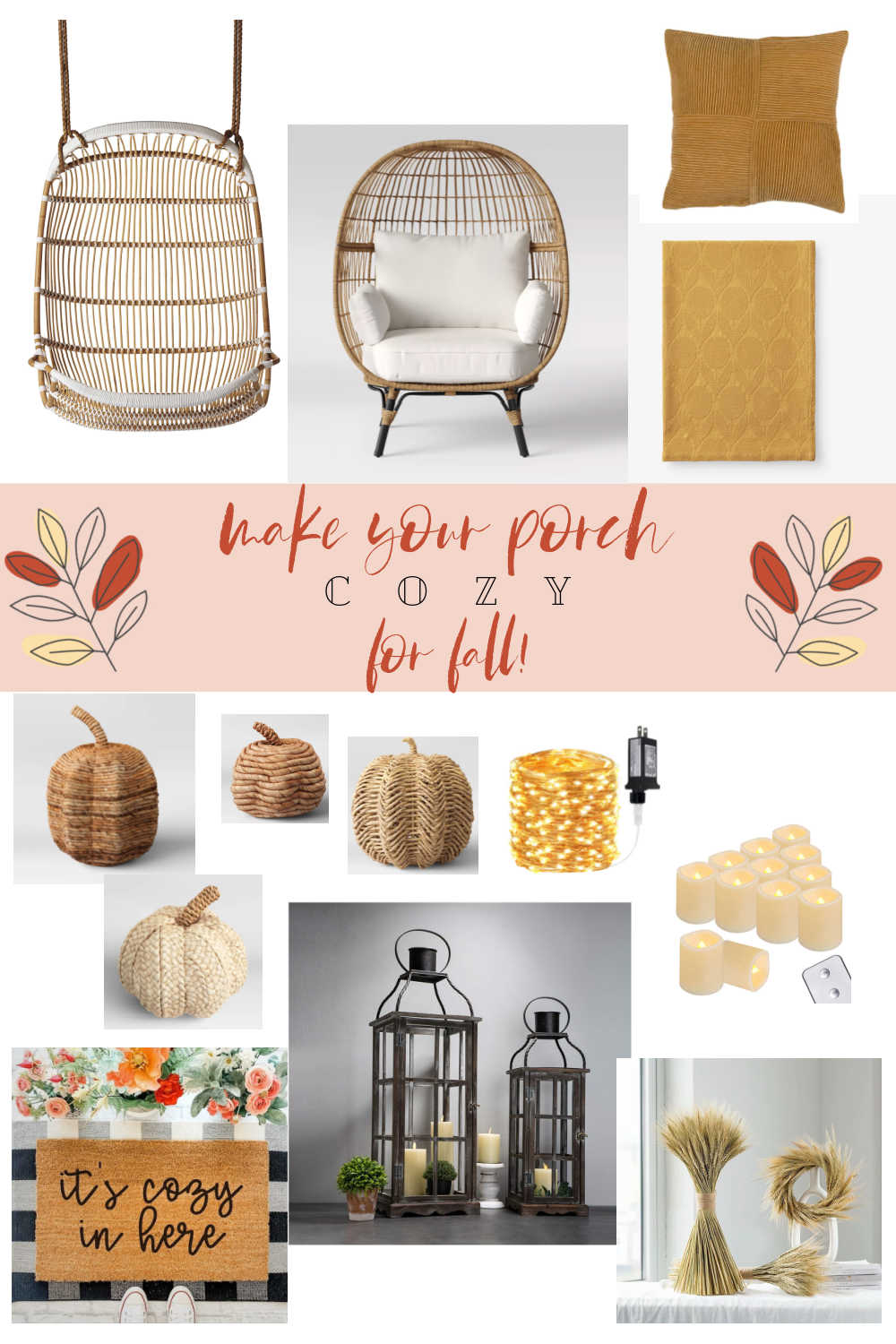 Rattan Double Swing | Egg Chair | Heather Wreath | Oversized Mustard Pillow | Mustard Throw | woven pumpkin | Dark Woven Pumpkin | Abaca Pumpkin | Woven Husk Pumpkin | 200 Copper Fairy Lights Plug-In | Rechargeable Votive Candles | Set of 2 Large Glass and Metal Lanterns | Cozy Doormat | Decorative Wheat Bundle
More Ways to Make Your Home Cozy for Fall
Here are some other warm and cozy ways to make your home cozy!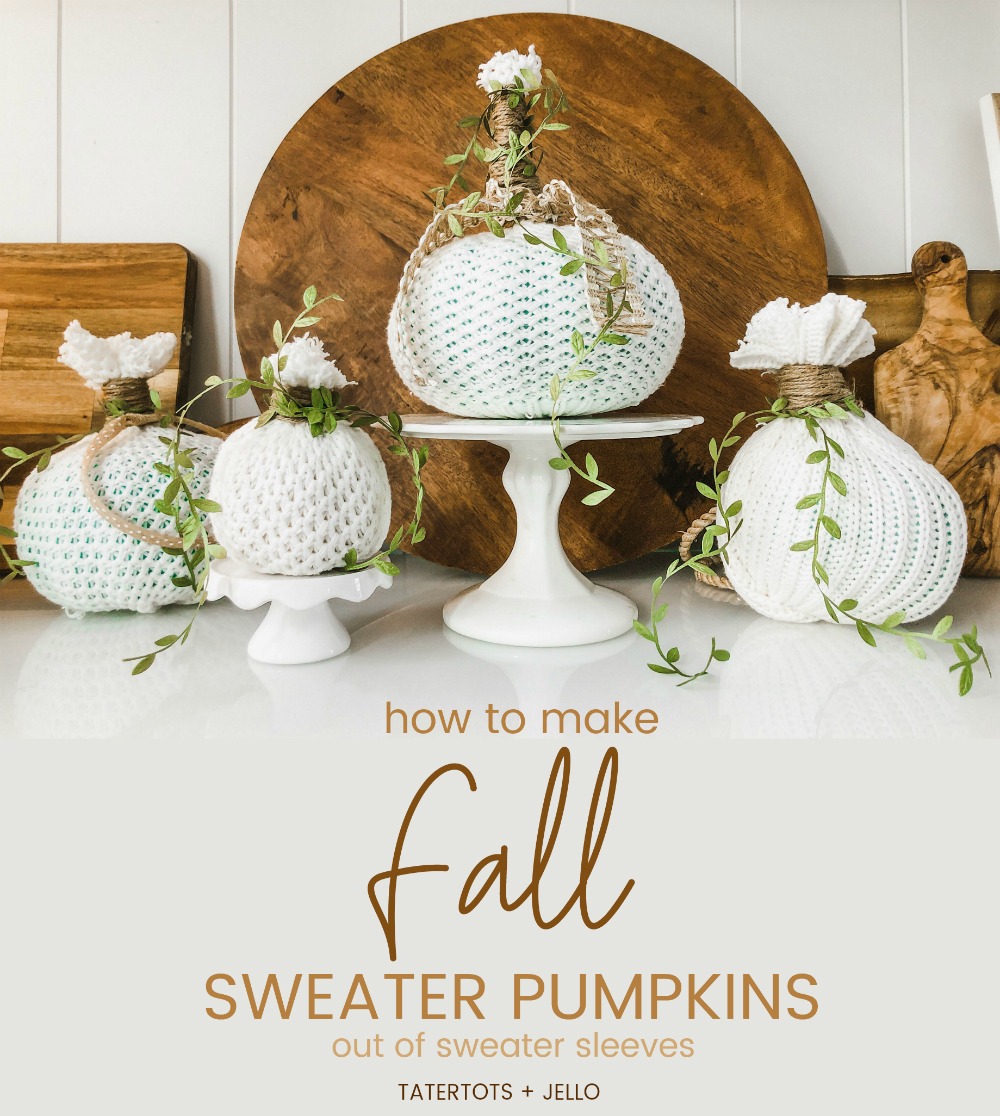 These pumpkins are made out of old sweater sleeves. So you can make them as cozy as you want and in any color!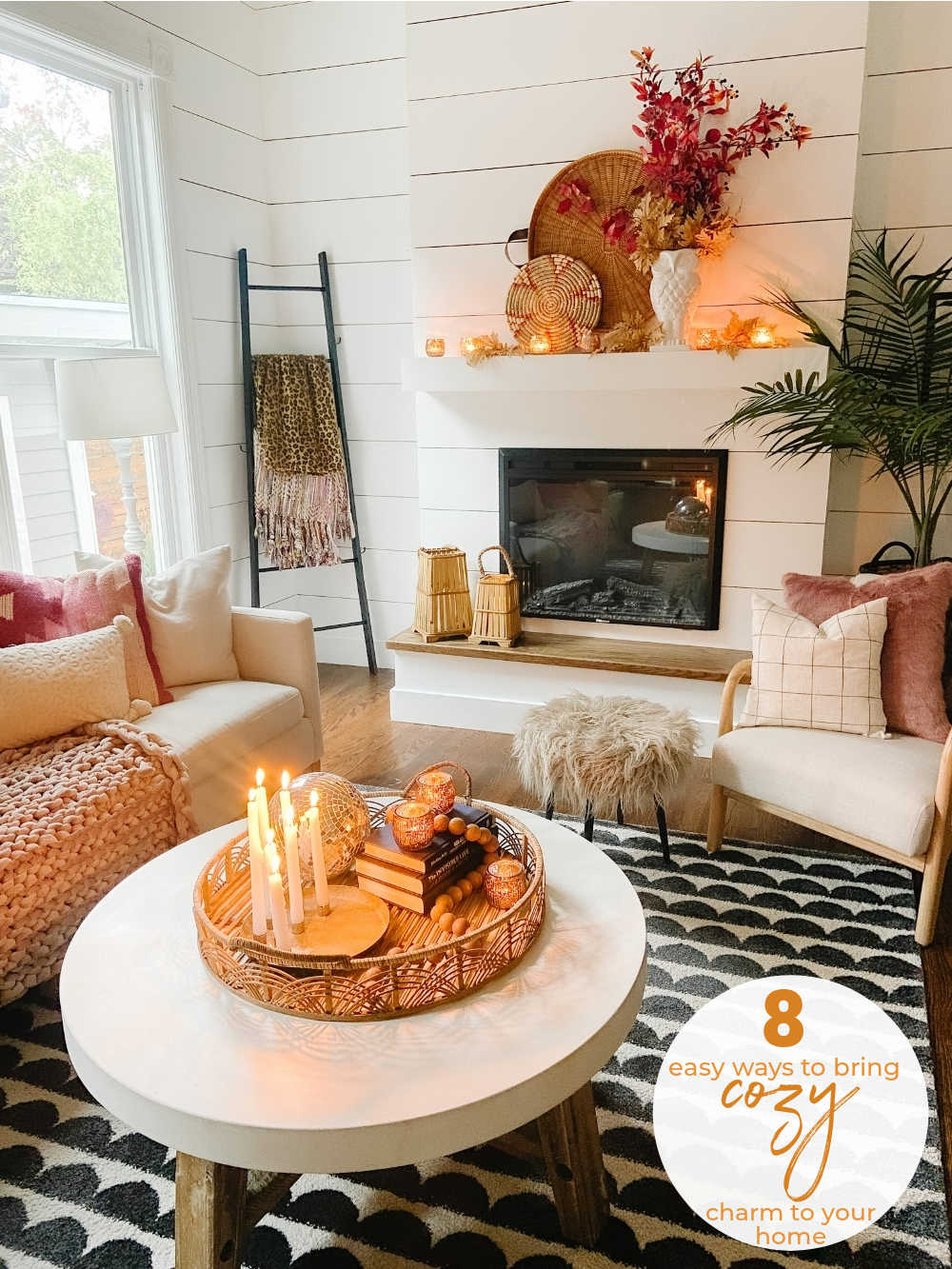 Here are some easy cozy elements to bring into your home to make it extra warm for fall!
What is Hanging on Your Door?
xoxo