This post is sponsored by Enbrighten. All opinions are 100% my own.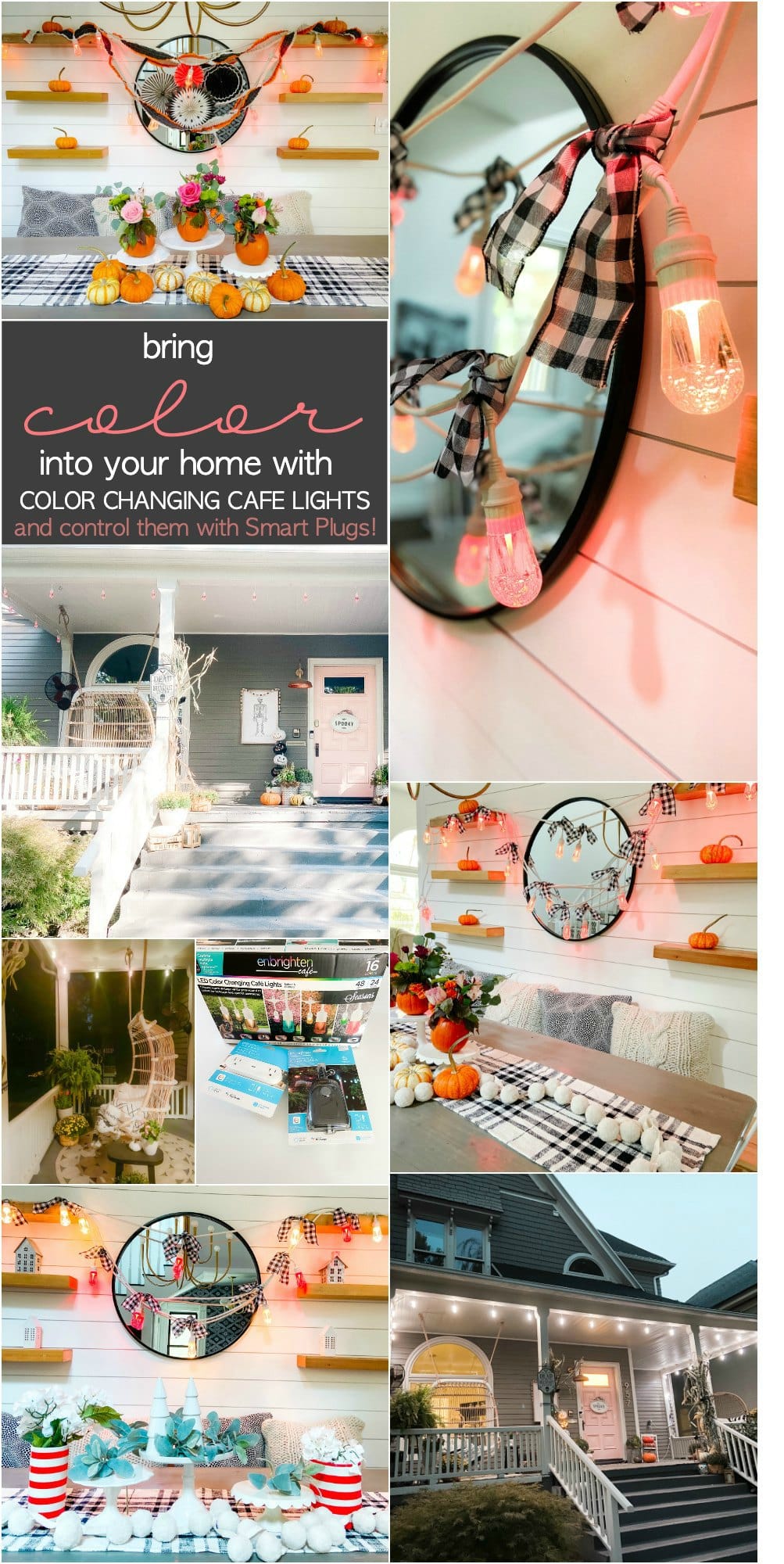 Bring Color into Your Home with Color-Changing Cafe Lights and control them with Smart Plugs! Use Smart Plugs to control lights.
Control Your Cafe Lights with Smart Plugs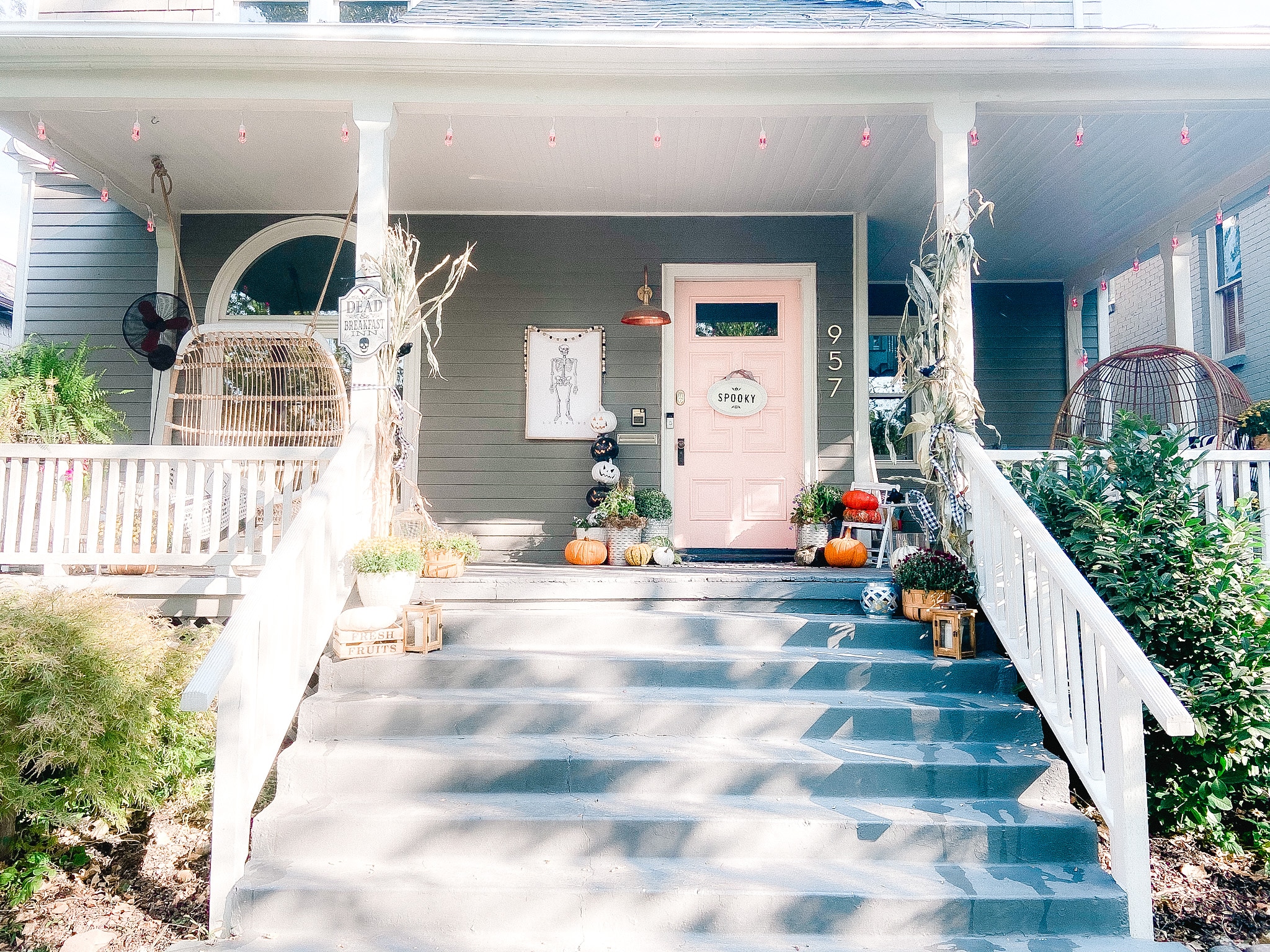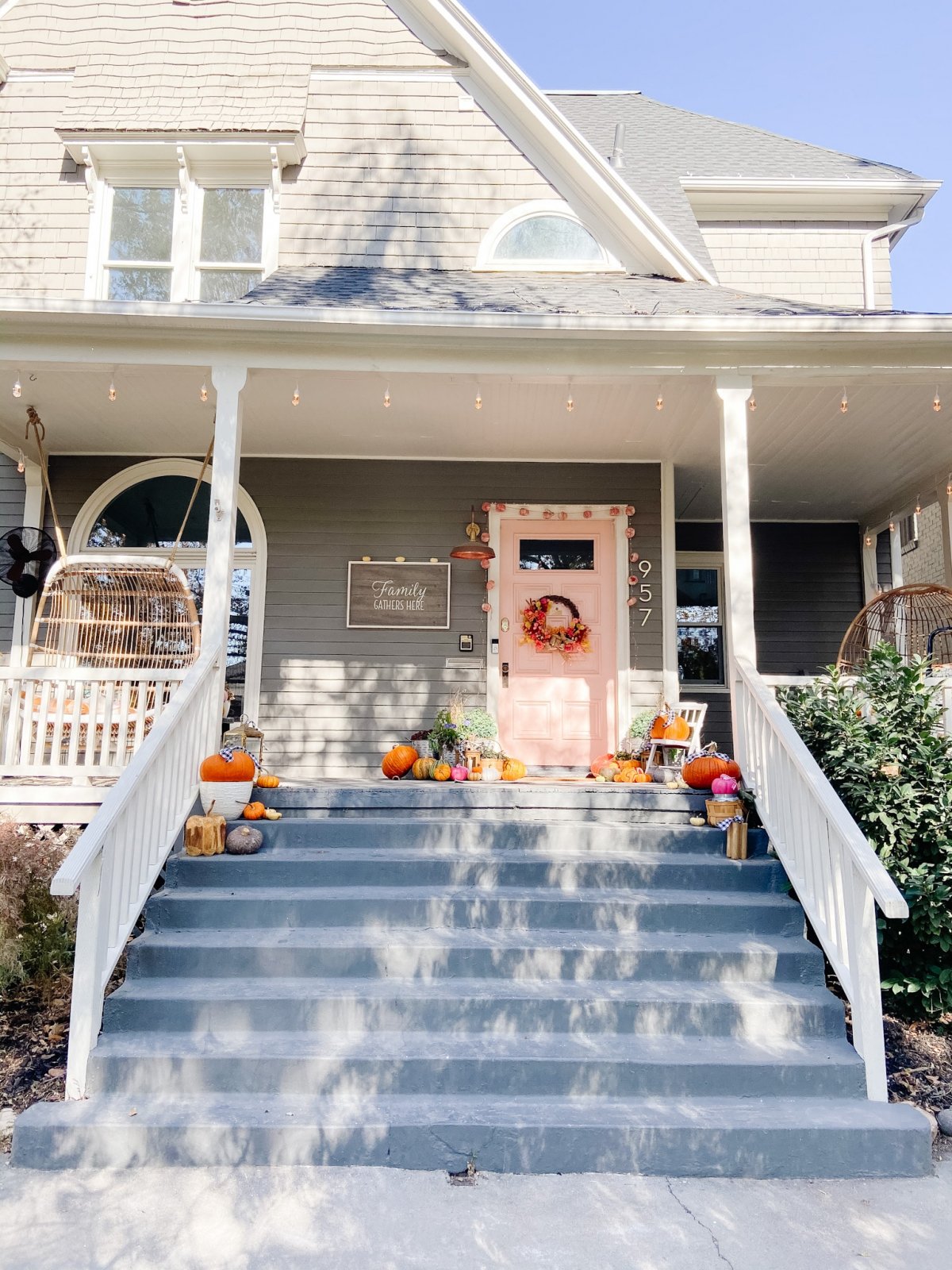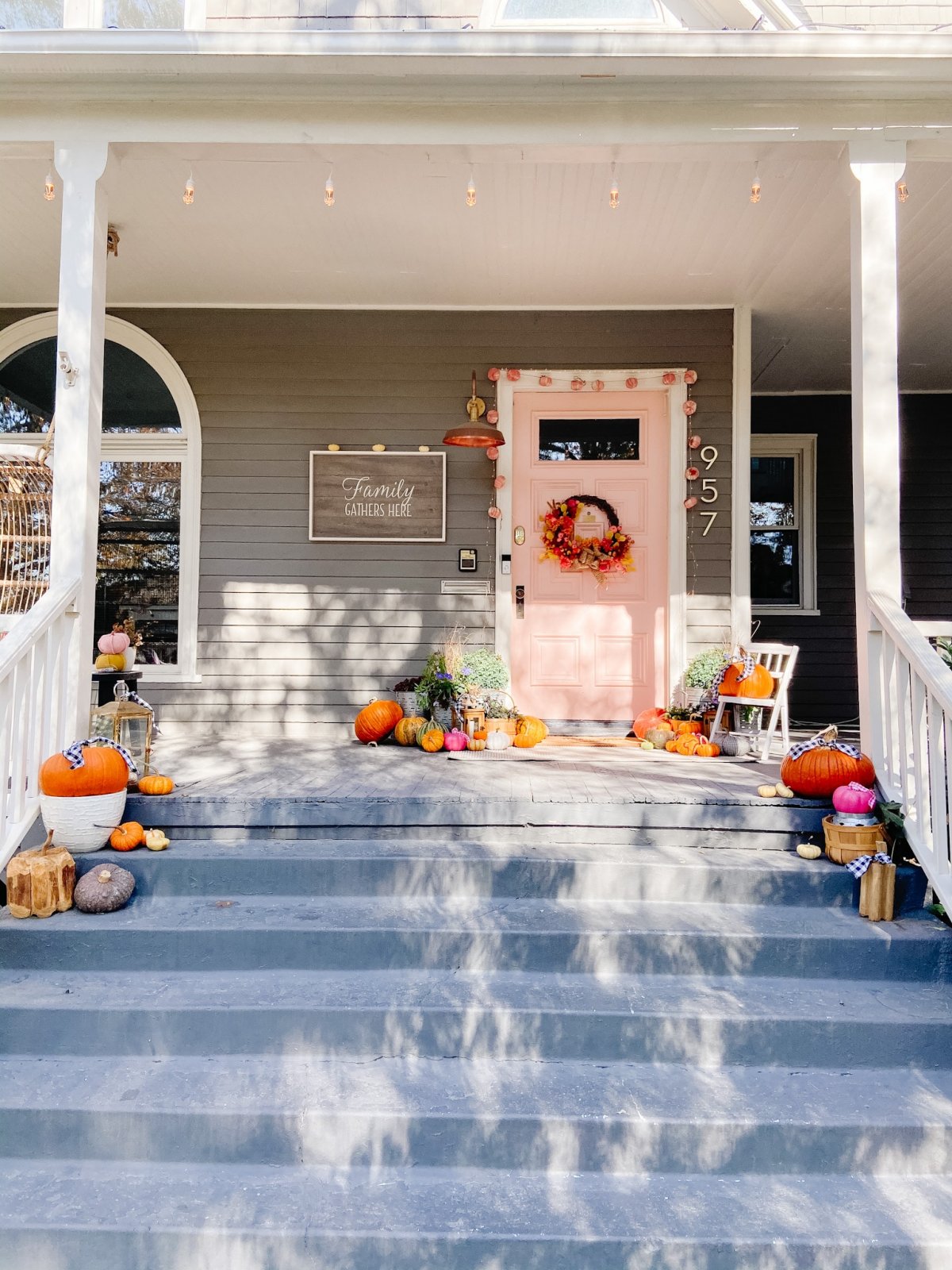 I've been using Enbrighten cafe lights for over 3 years and I LOVE them!! I use them indoors and outdoors.
How to Use Smart Plugs
Enbrighten has now come out with Smart Plugs which let me control my lights with voice control. And the new Embrighten App makes programming my lights so easy!!
The New Enbrighten App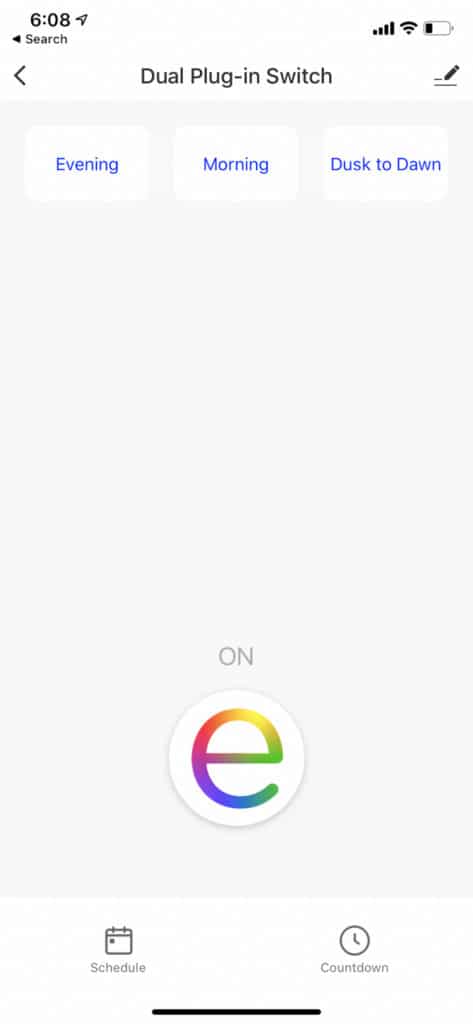 The Enbrighten App Makes Using Lights so Easy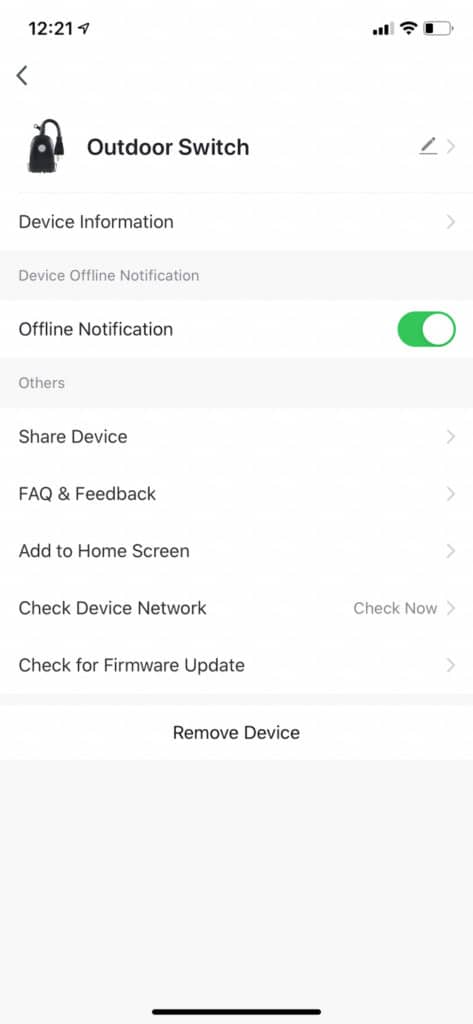 Now you can download the free Enbrighten app and use it to control all of your Enbrighten devices.
Easily Schedule Your Lights Using the Embrighten App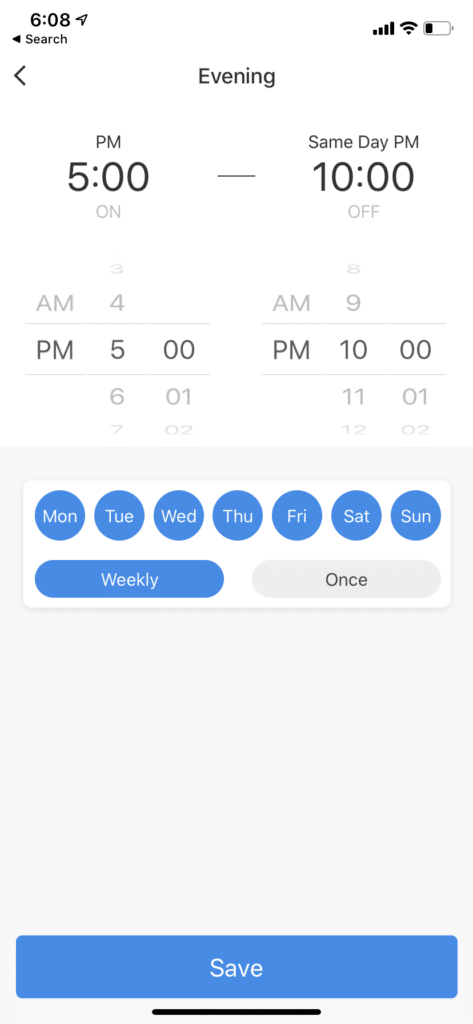 I use the Enbrighten app to control when my lights turn on and off. I easily set the time the lights go on and go off and I don't have to worry about it!
Schedule Lights for Each Day of the Week
I love to have my lights stay on longer at night during the weekends when we are up later. The app lets me set timers for my lights for each individual day or divide the week into weekdays and weekends.
Connect Multiple Devices with the Enbrighten App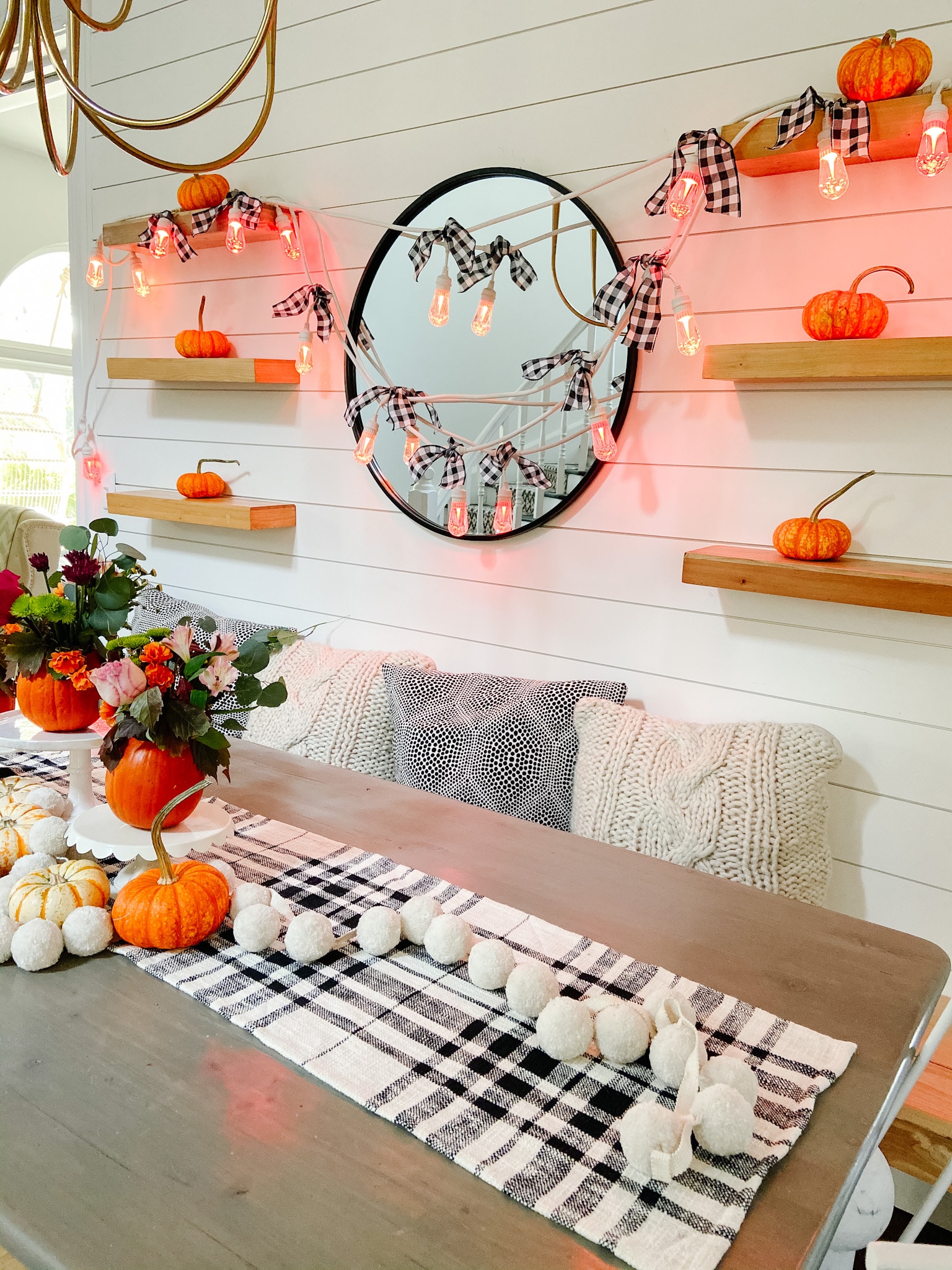 I have two strings of Enbrighten cafe lights – one that we use on our front porch and another that we use in our dining room. I control both of them from the same app and remote.
Get Alerts when Your Devices are Offline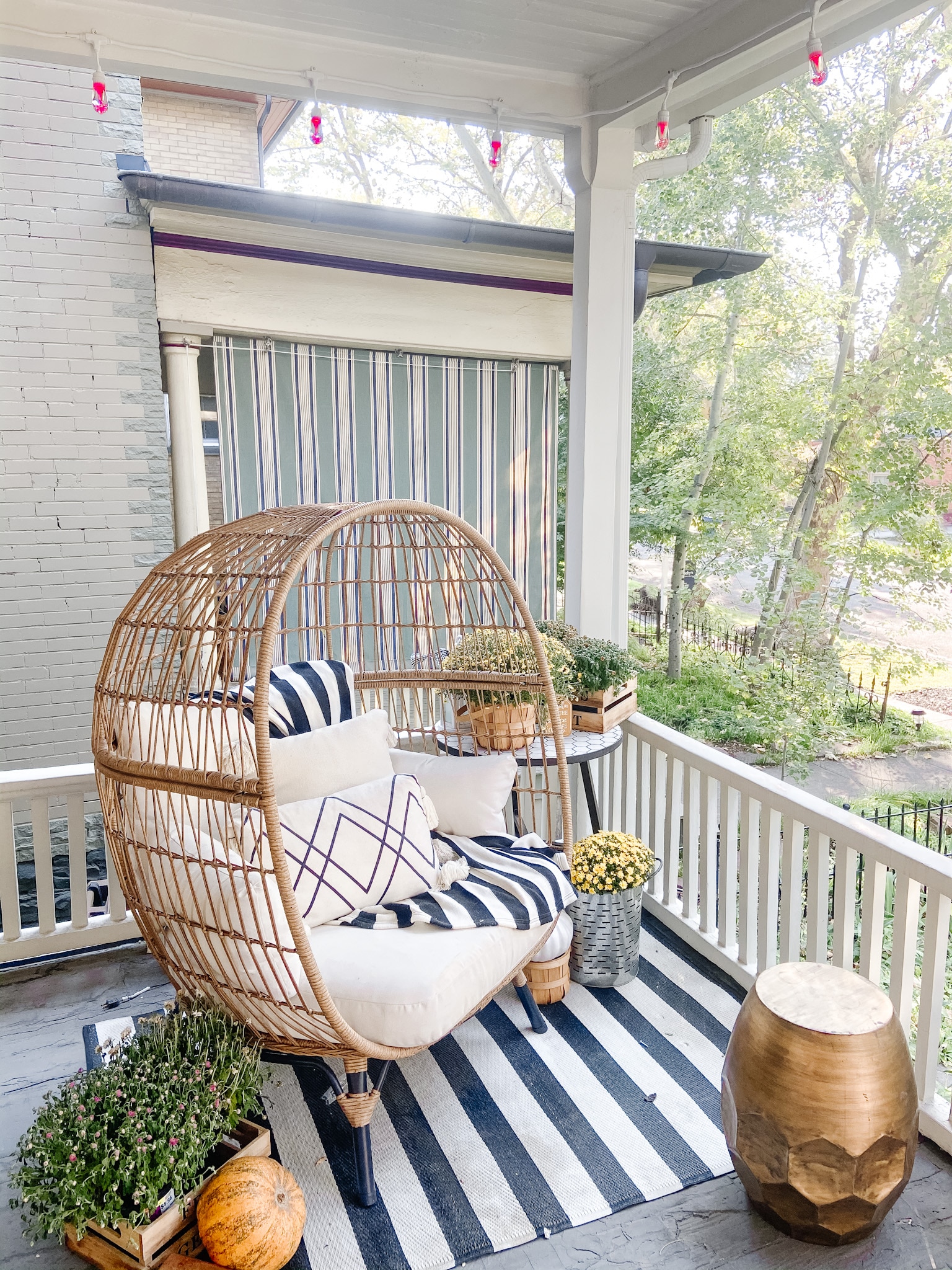 Another feature that I love in the Enbrighten app is the fact that it will alert me when any of my devices are off line. So I know if we have lost power at the house.
Enbrighten Smart Plugs Allow You to Use Voice Control with Google or Alexa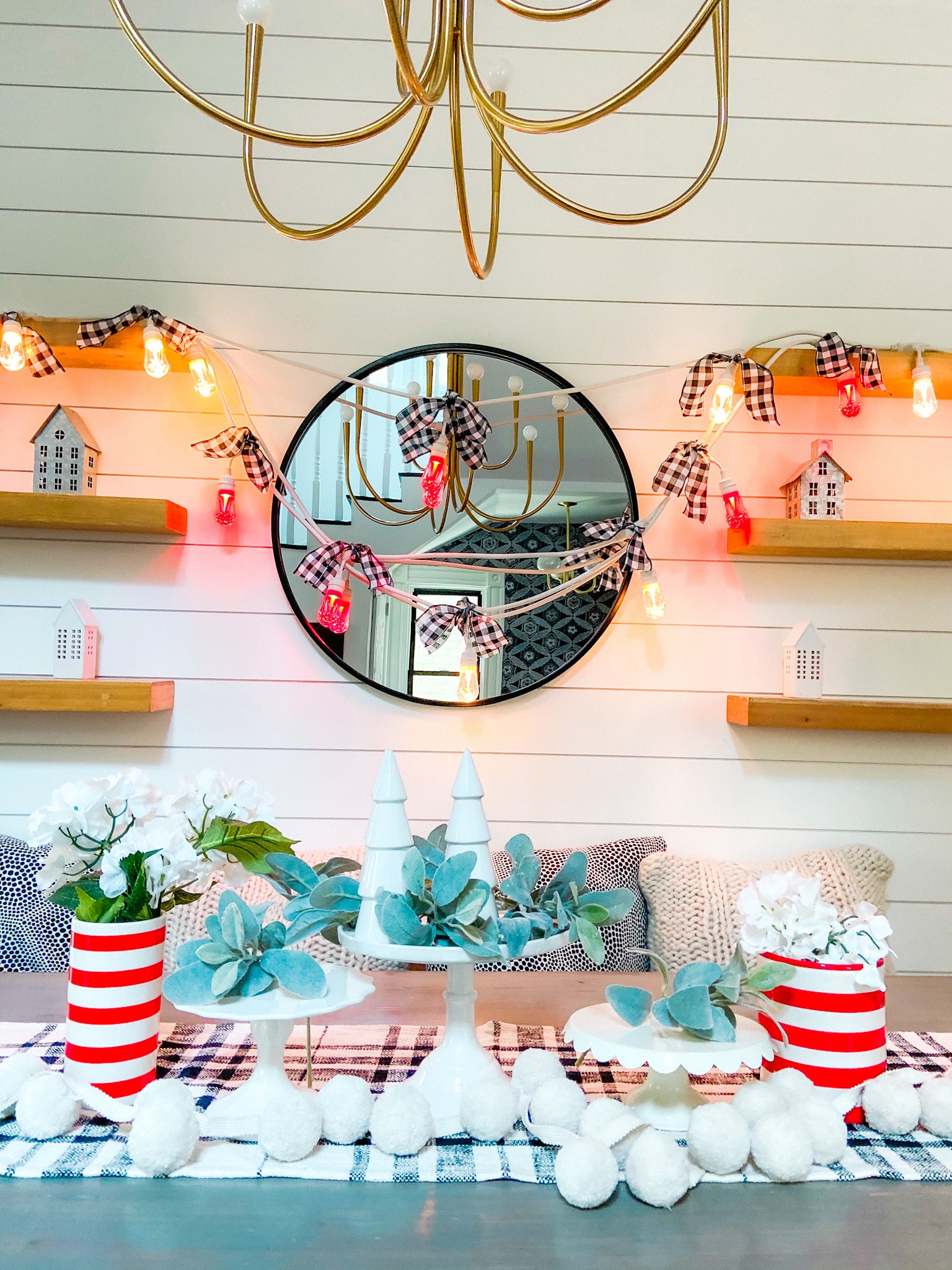 I absolutely love Enbrighten's Smart Plugs! I can connect my devices to google or Alexa! So if I want to dim our lights for a special dinner I can say "Alexa, turn off the lights" instead of having to find the remote. Seriously so awesome!!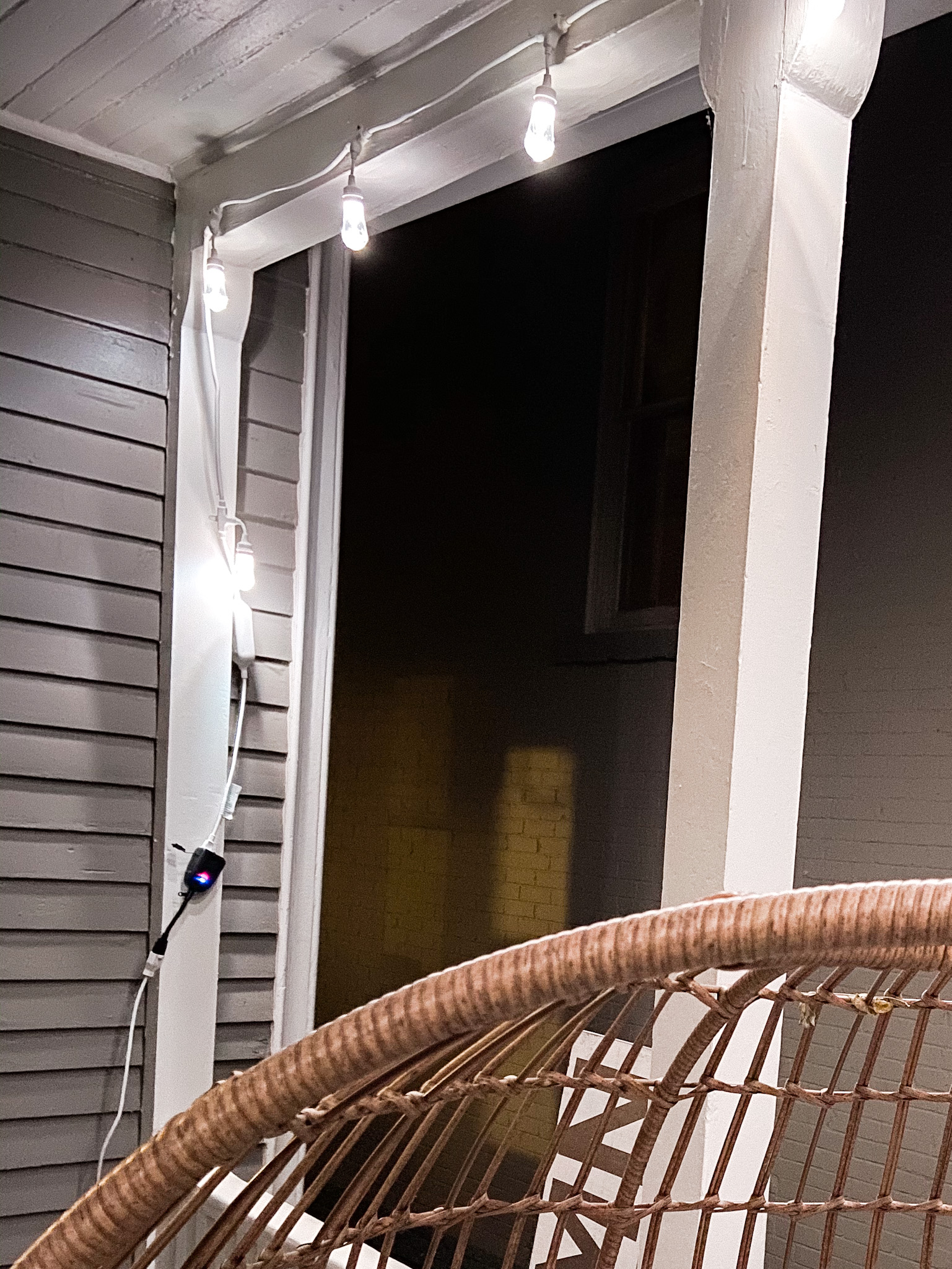 Enbrighten Smart Plugs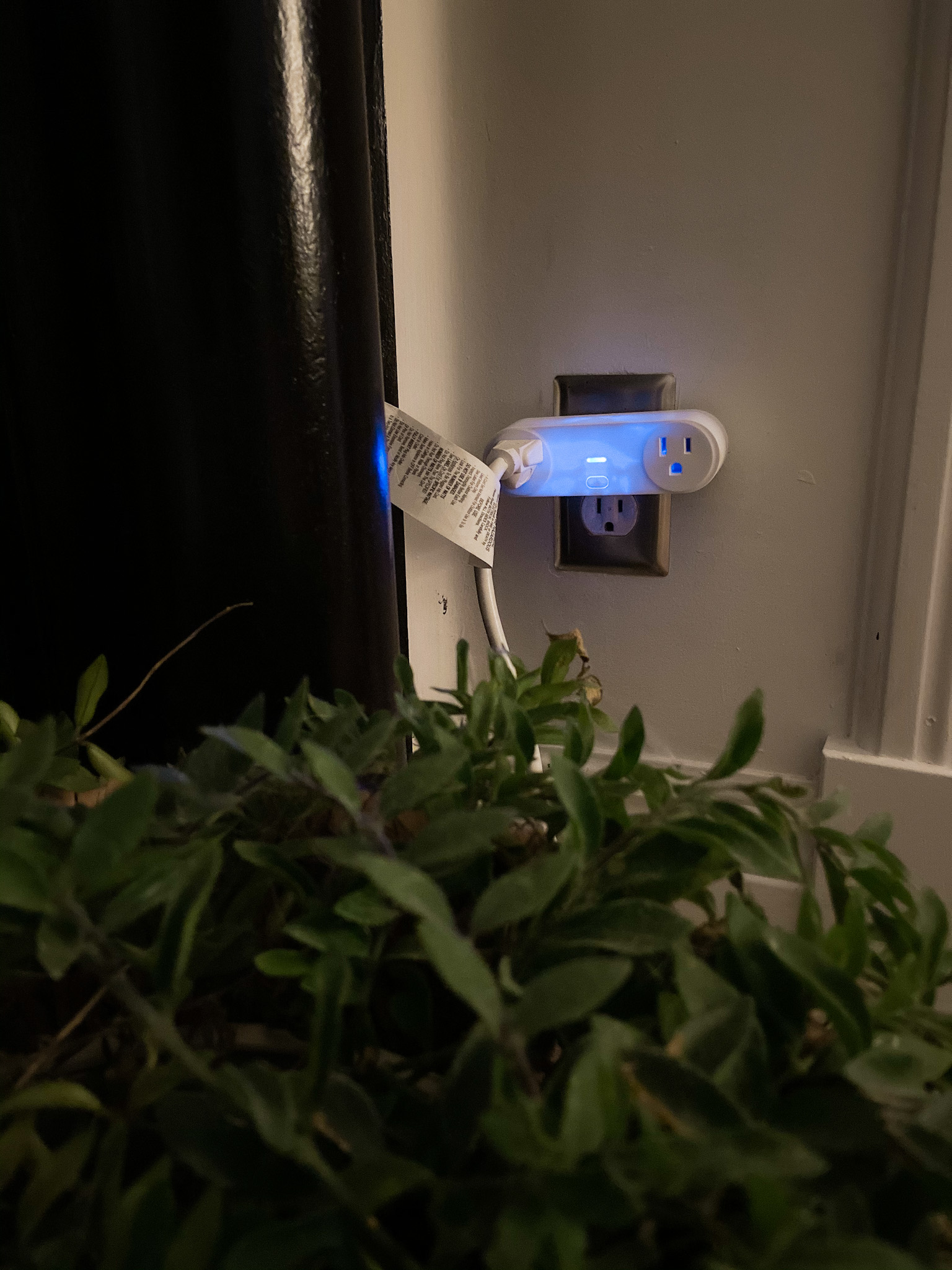 Enbrighten Smart Plugs are my favorite. The smart plugs allow me to control my lights with voice control. I can use Google Assistant or Amazon Alexa to control my lights. So when we are having a movie night, all I need to do is say "Alexa, turn off the lights" and we are ready to watch the show.
Use Smart Plugs to Control Small Appliances
I use my Smart Plugs to control my cafe lights — inside and outside our home. But Smart Plugs can also be used to control small appliances like flat irons, coffee machines and lights! Seriously so cool. I can control on and off times as well as have countdowns on my appliances using the Smart Plugs.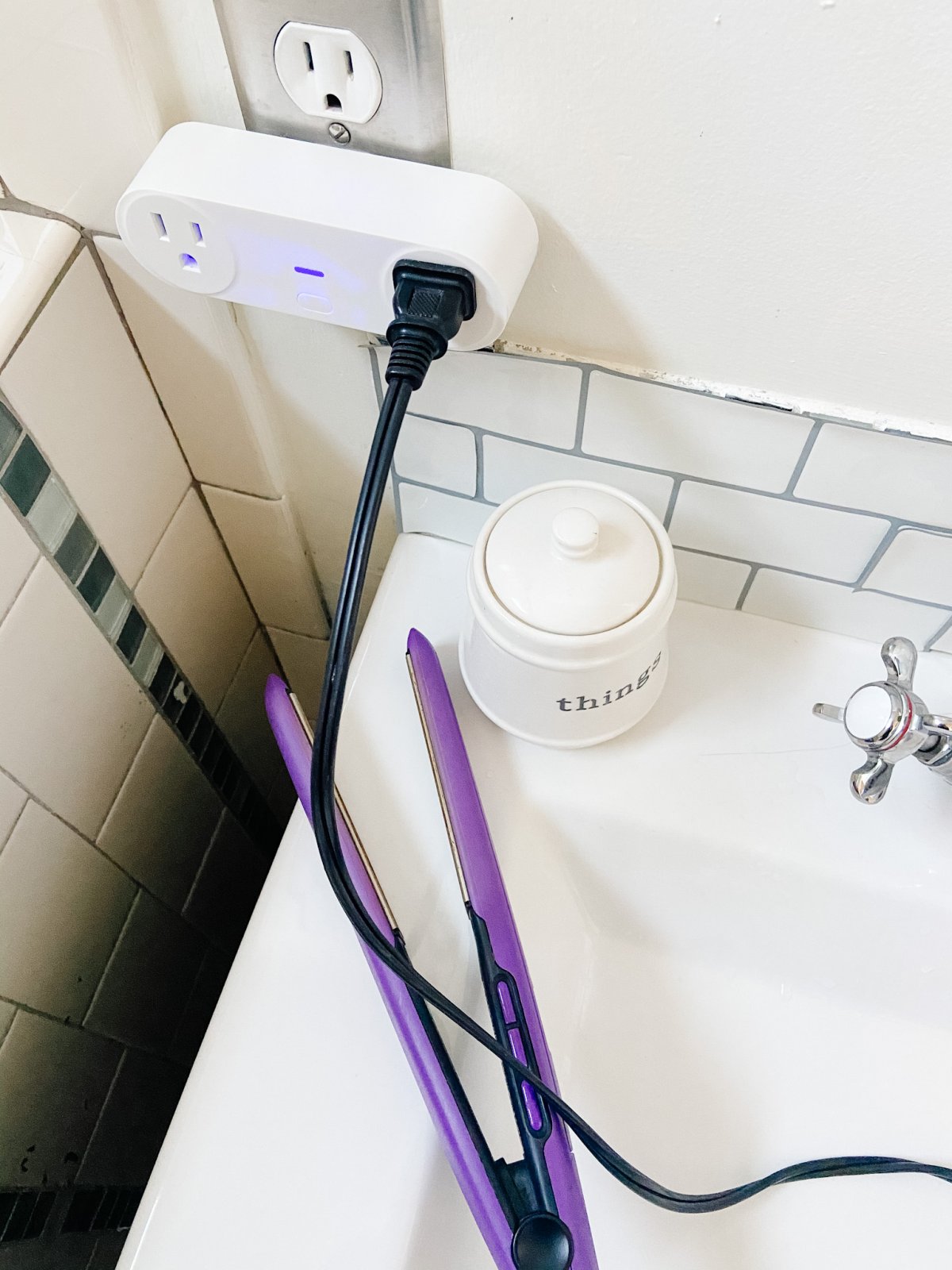 As a mom of four girls I can tell you that curling irons and flat irons have been left on many times in our home which is so scary. Now I have them all plugged into Smart Plugs. So I can see if an appliance has been left on and turn it off remotely which gives me SO much peace of mind!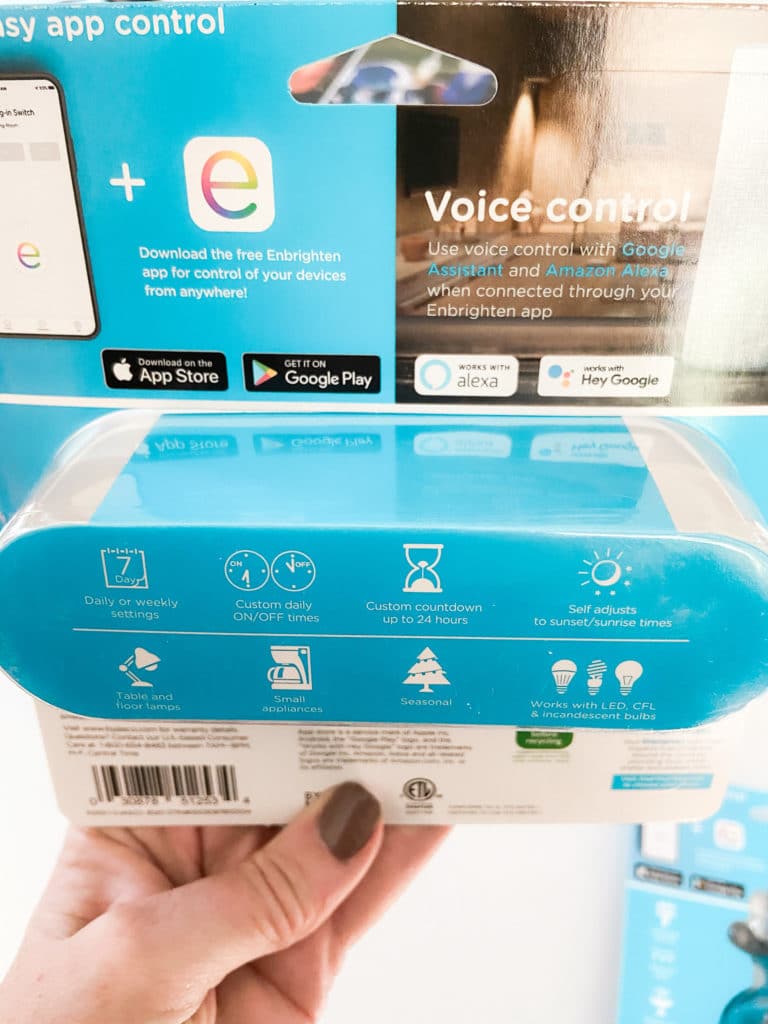 Anything that plugs in can be plugged into the Smart Plugs and controlled through the app or paired with google or Alexa. The Smart Plug works with small appliances too. So you can turn off appliances like flat irons or curling irons when from your phone. So great!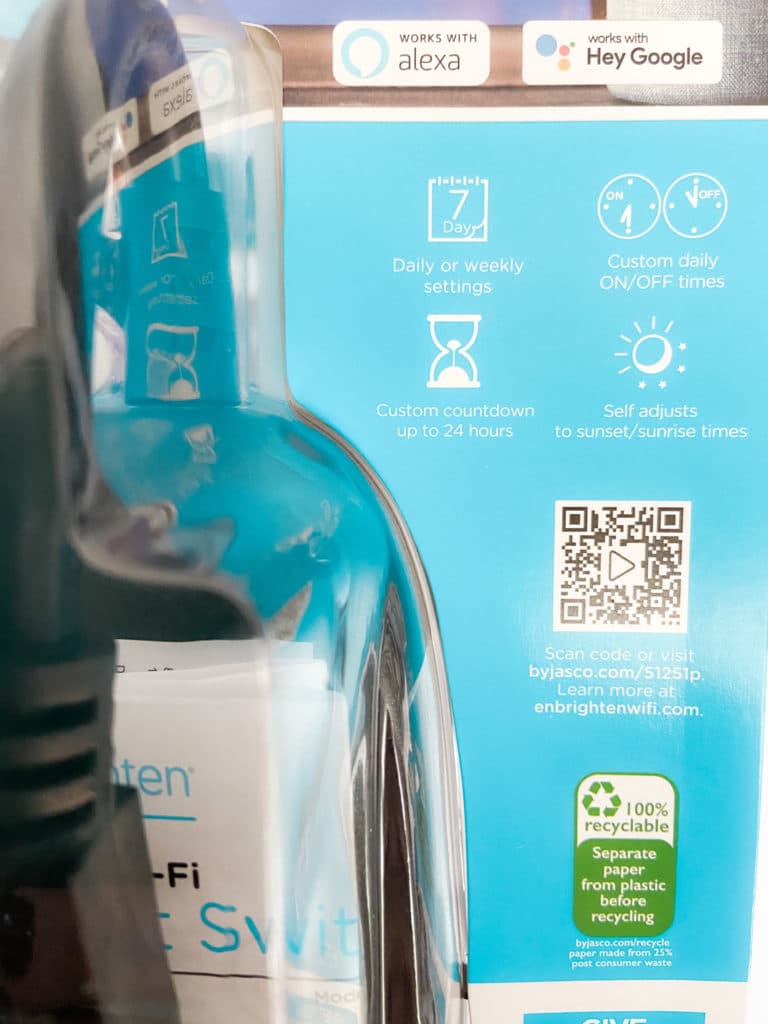 Enbrighten Smart Switch
The Outdoor Smart Switch controls my lights outside. It's all-weather rated so I don't have to worry about elements damaging it. I use the Enbrighten Smart Switch with my Enbrighten app to set timers on my lights. I set a timer that is longer on the weekend, when we are up later and want to have our outside lights on longer. I also love that it self-adjusts to sunset and sunrise times. It's so smart!
Control Smart Plugs From Anywhere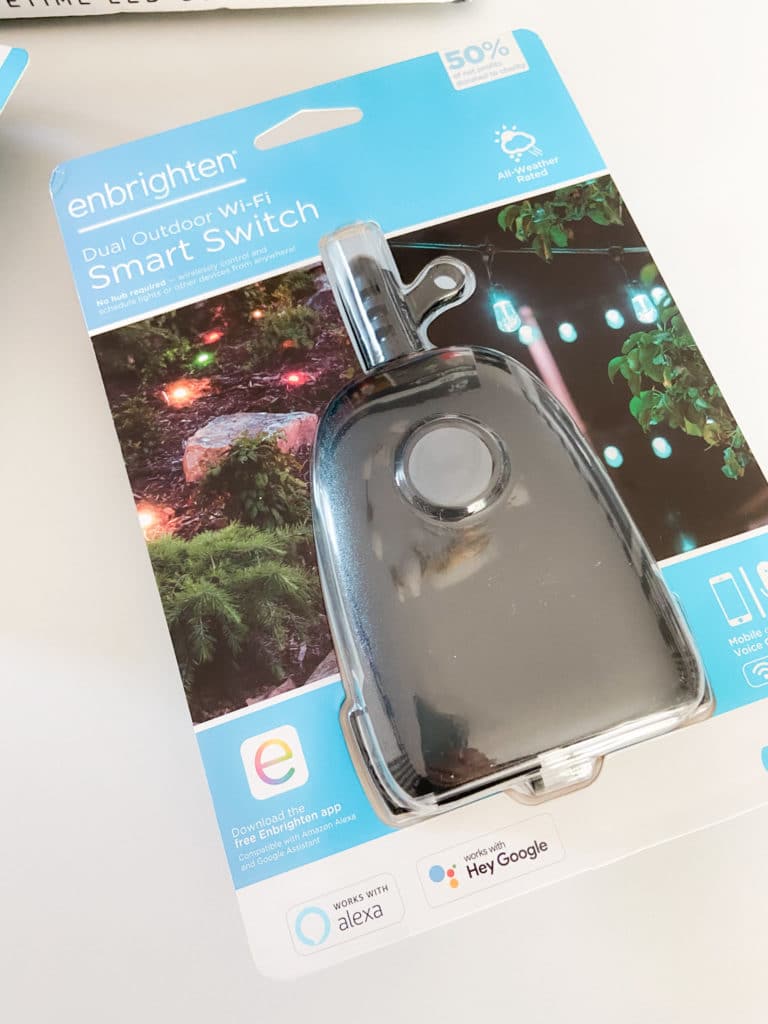 THe Enbrighten Dual Outdoor Switch is also a smart switch and I can program it with voice control which is so handy!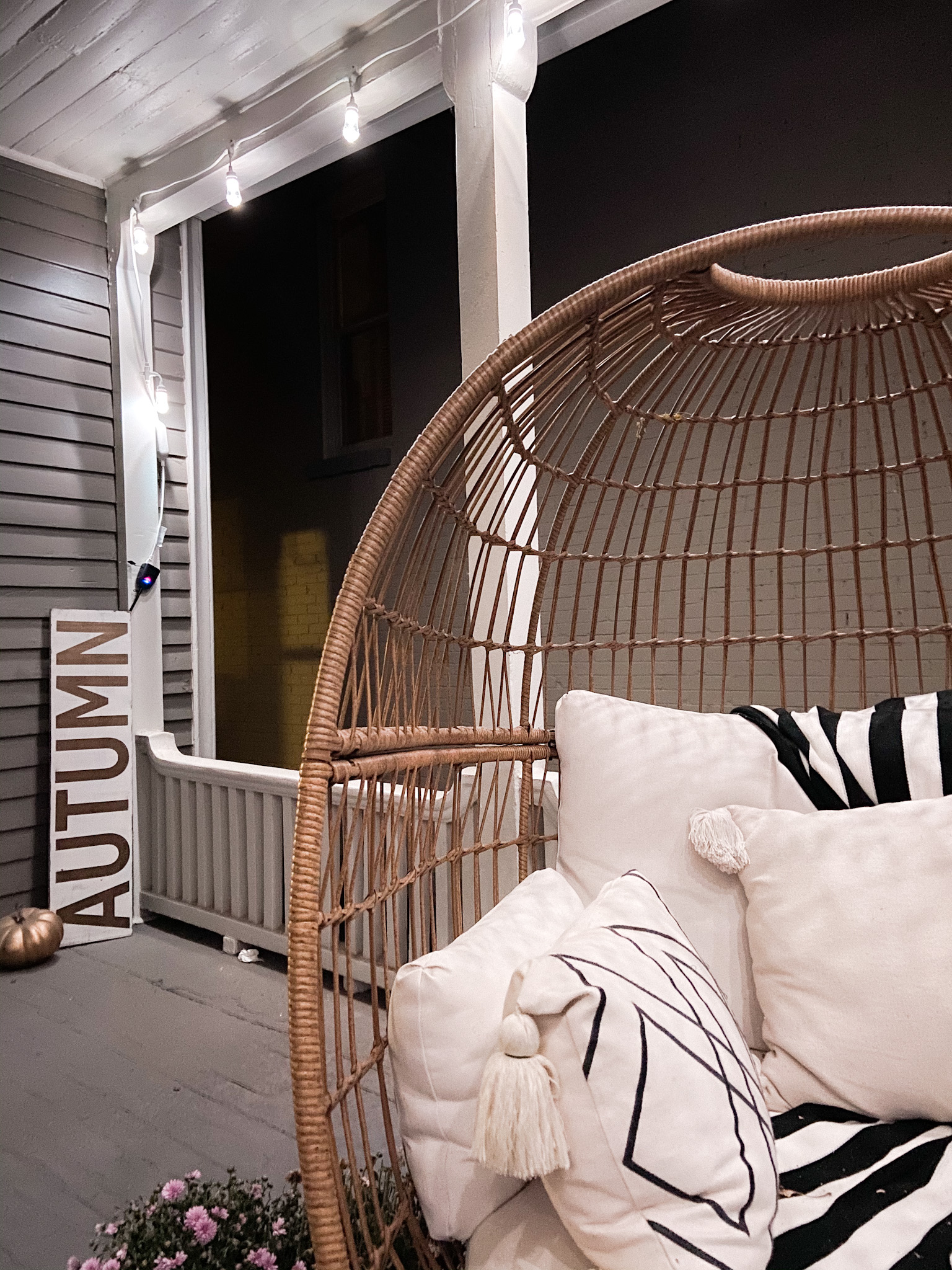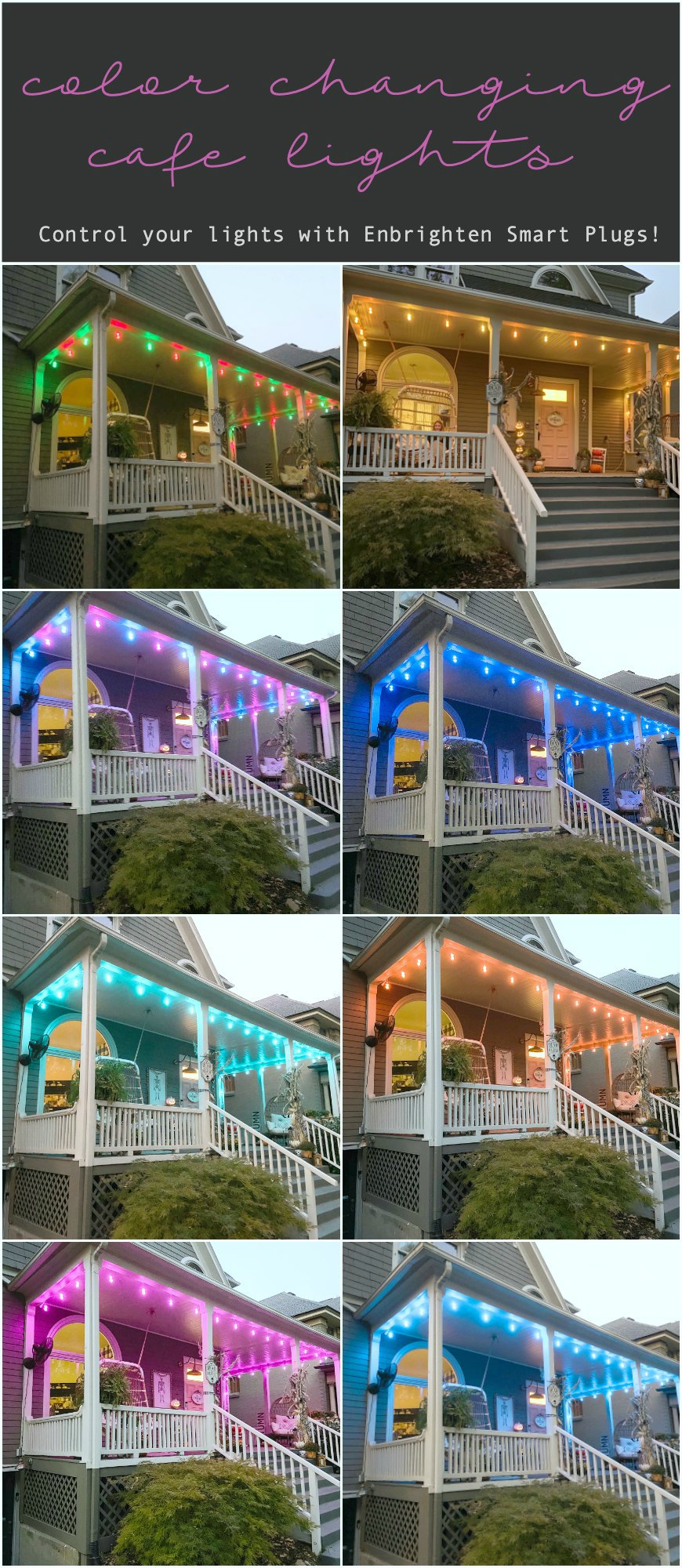 I control all of my Enbrighten devices with the Enbrighten app and Smart Plugs!
The Enbrighten app is so useful! I can program my lights to go on whenever I want throughout the week. They turn on automatically through the app. I can also turn them off and on remotely using the app which is great too!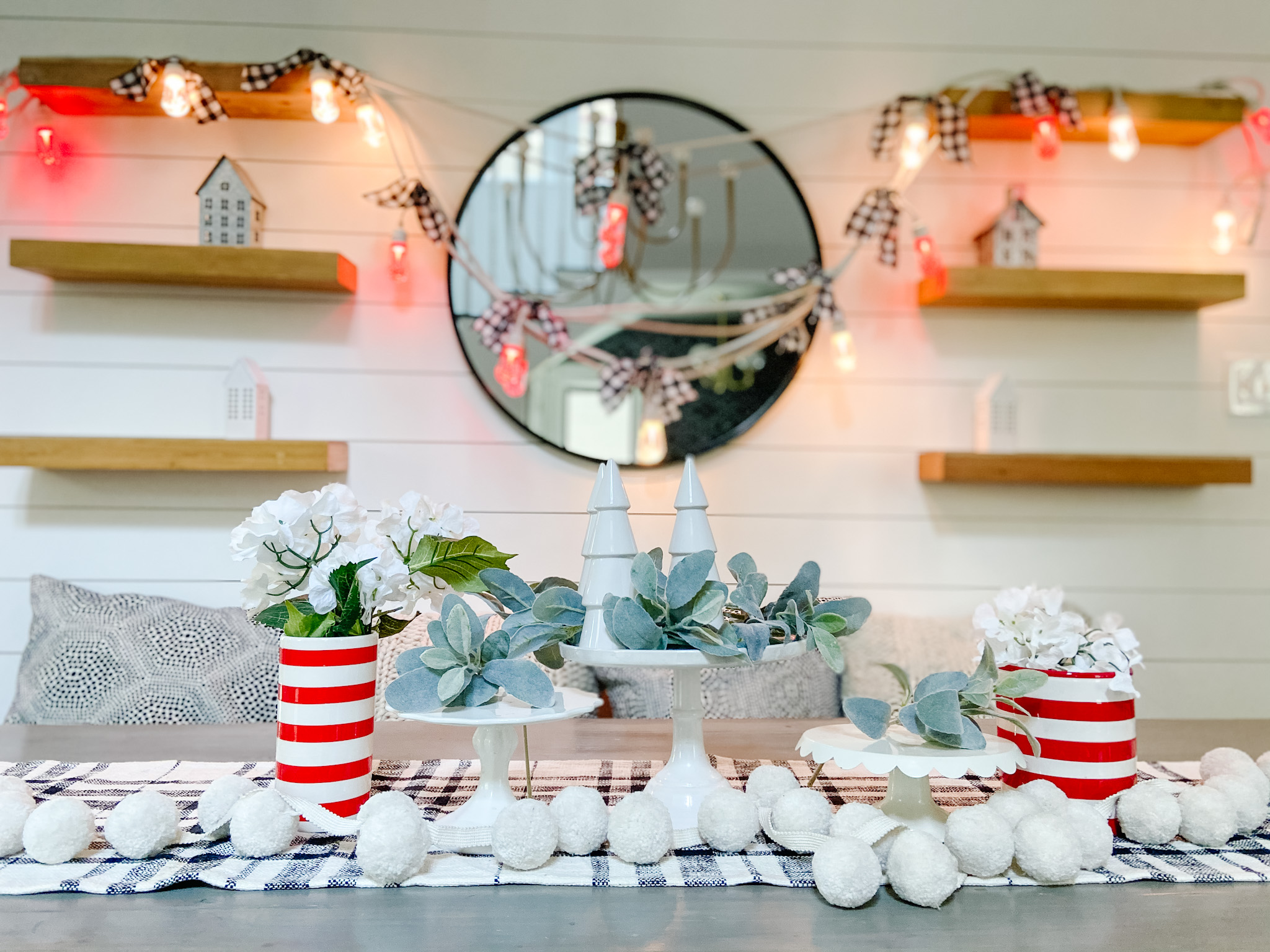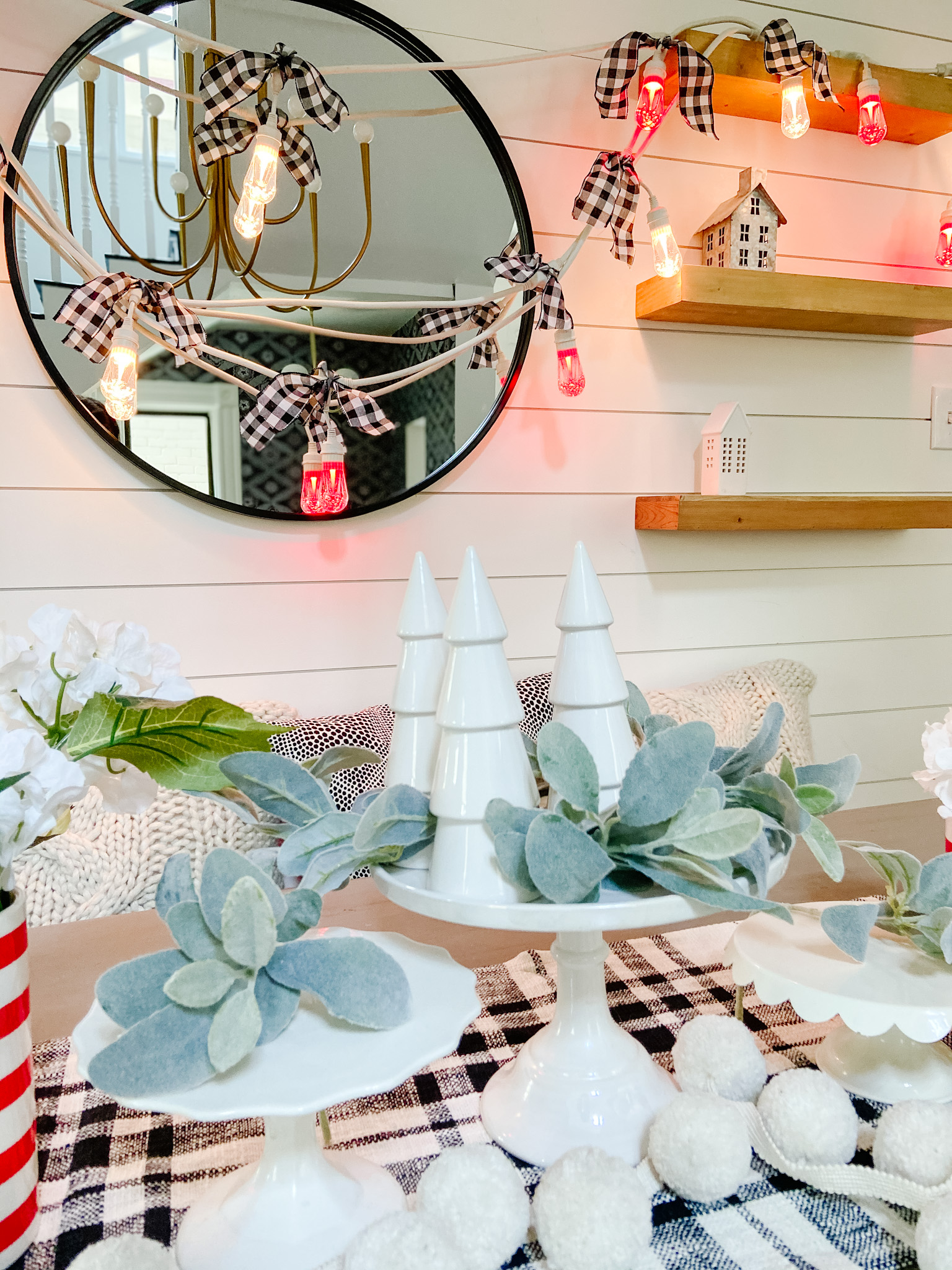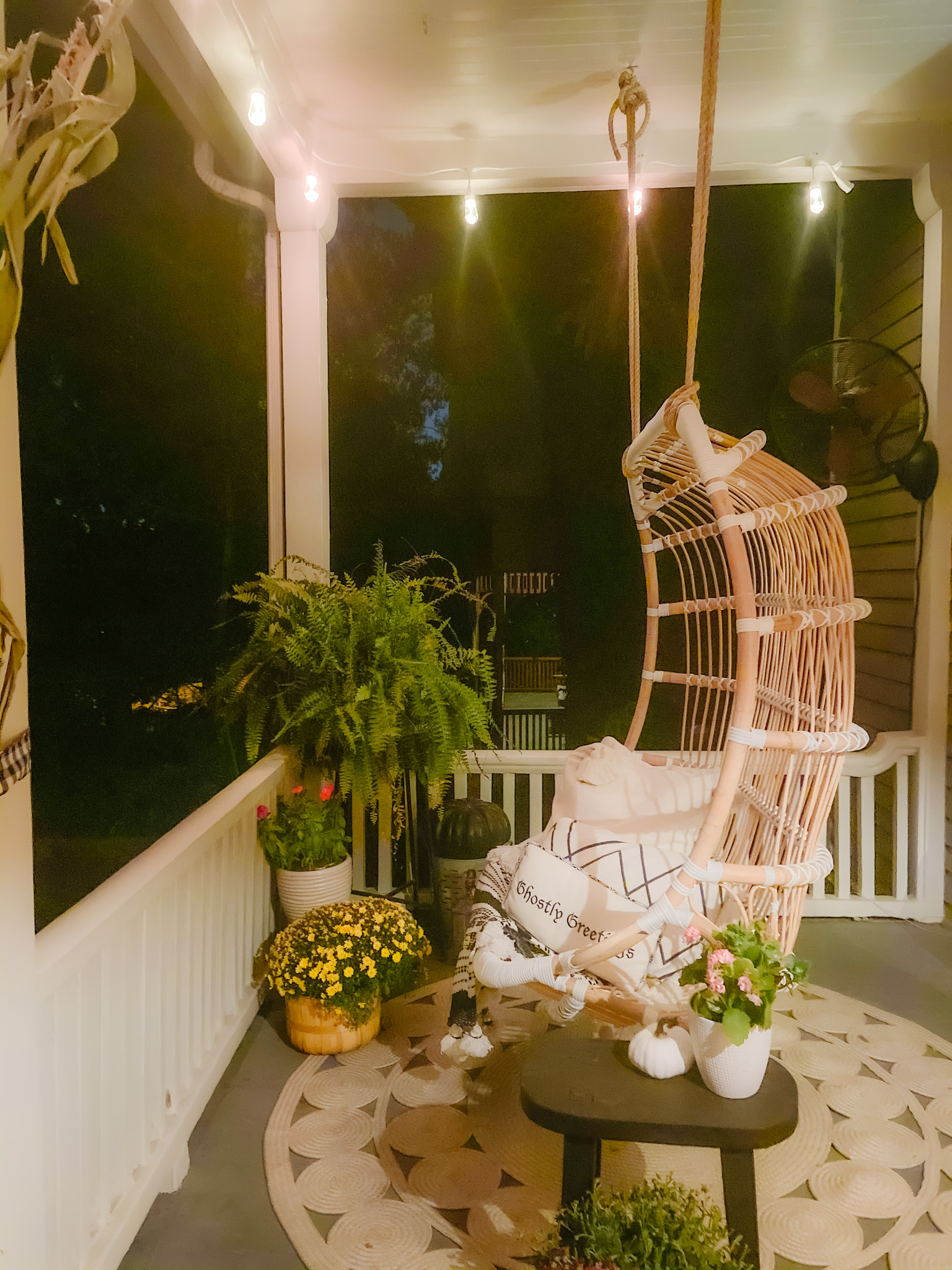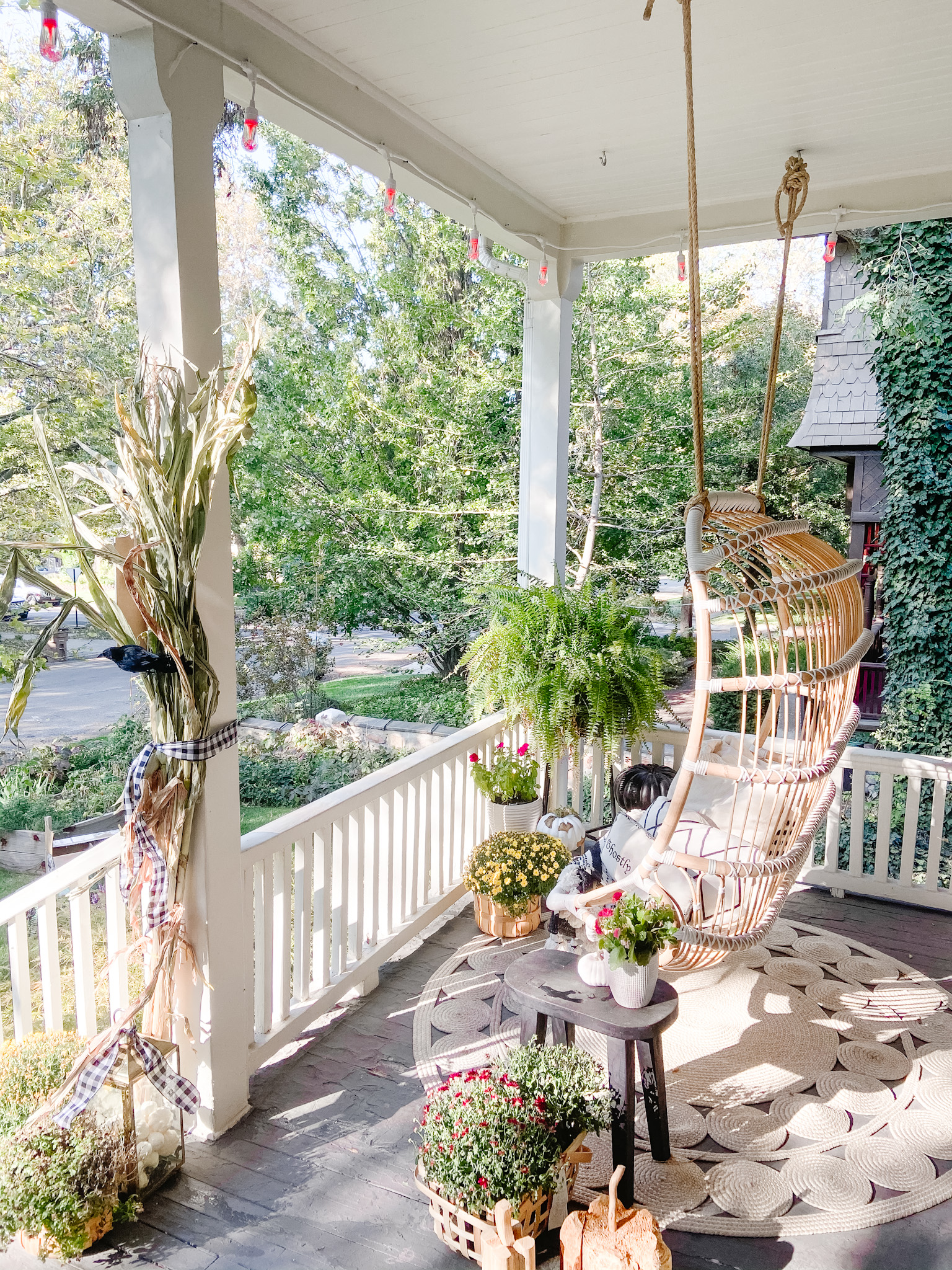 WHERE TO FIND ENBRIGHTEN LIGHTS AND SMART PLUGS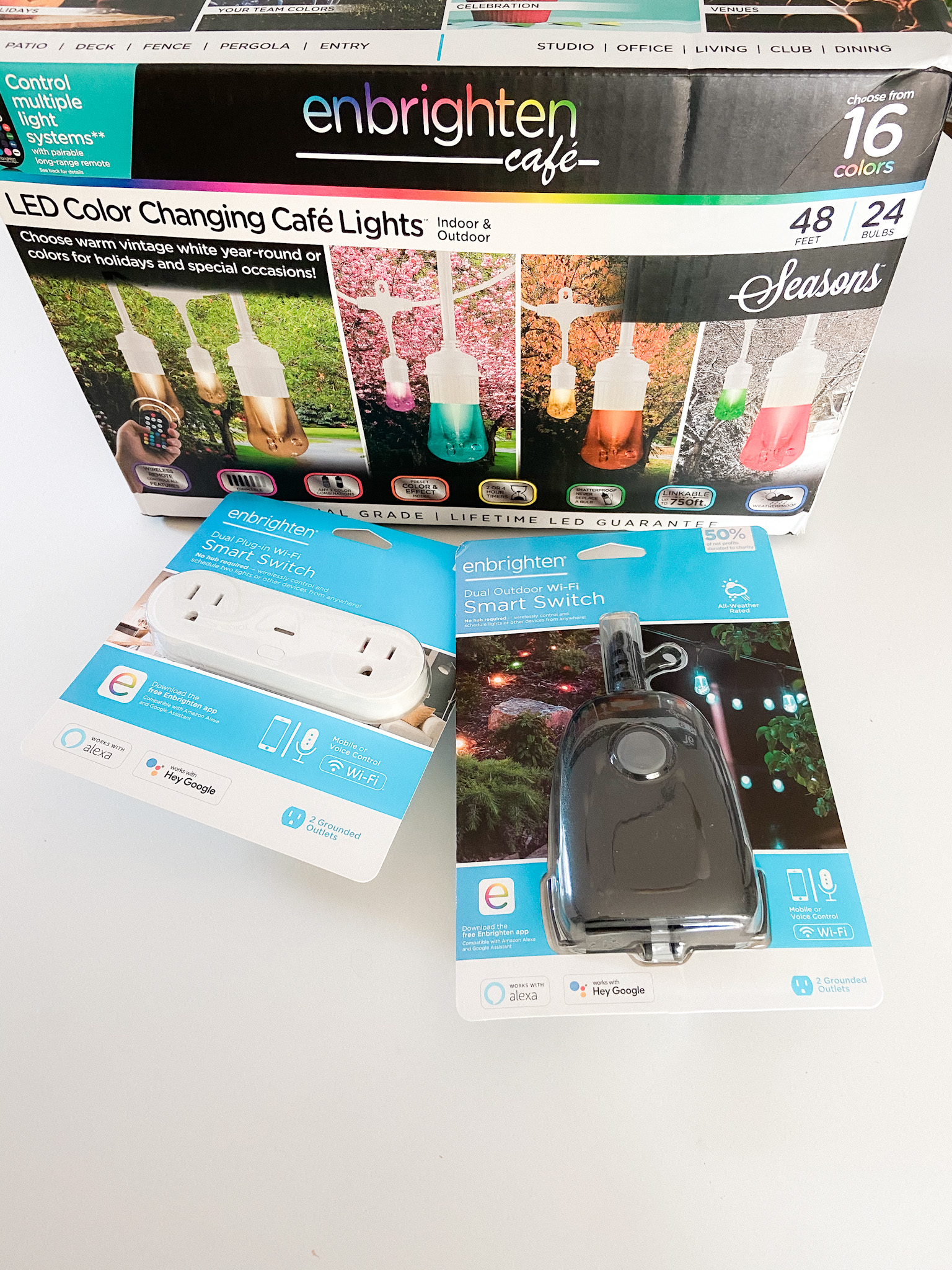 You can find Enbrighten products at enbrightenme.com and you can find Enbrighten Smart Plugs at Lowe's Stores!
Let me know if you have any questions about Enbrighten Cafe Lights, the Enbrighten App or Enbrighten Smart Plugs. I would be happy to answer them. They are seriously one of my favorite products and I use them every day!
Have a beautiful day!
xoxo