Candy Cane Themed Christmas Tree. Celebrate Christmas with a festive red and white tree filled with candy cane-themed projects, bells and felted garlands.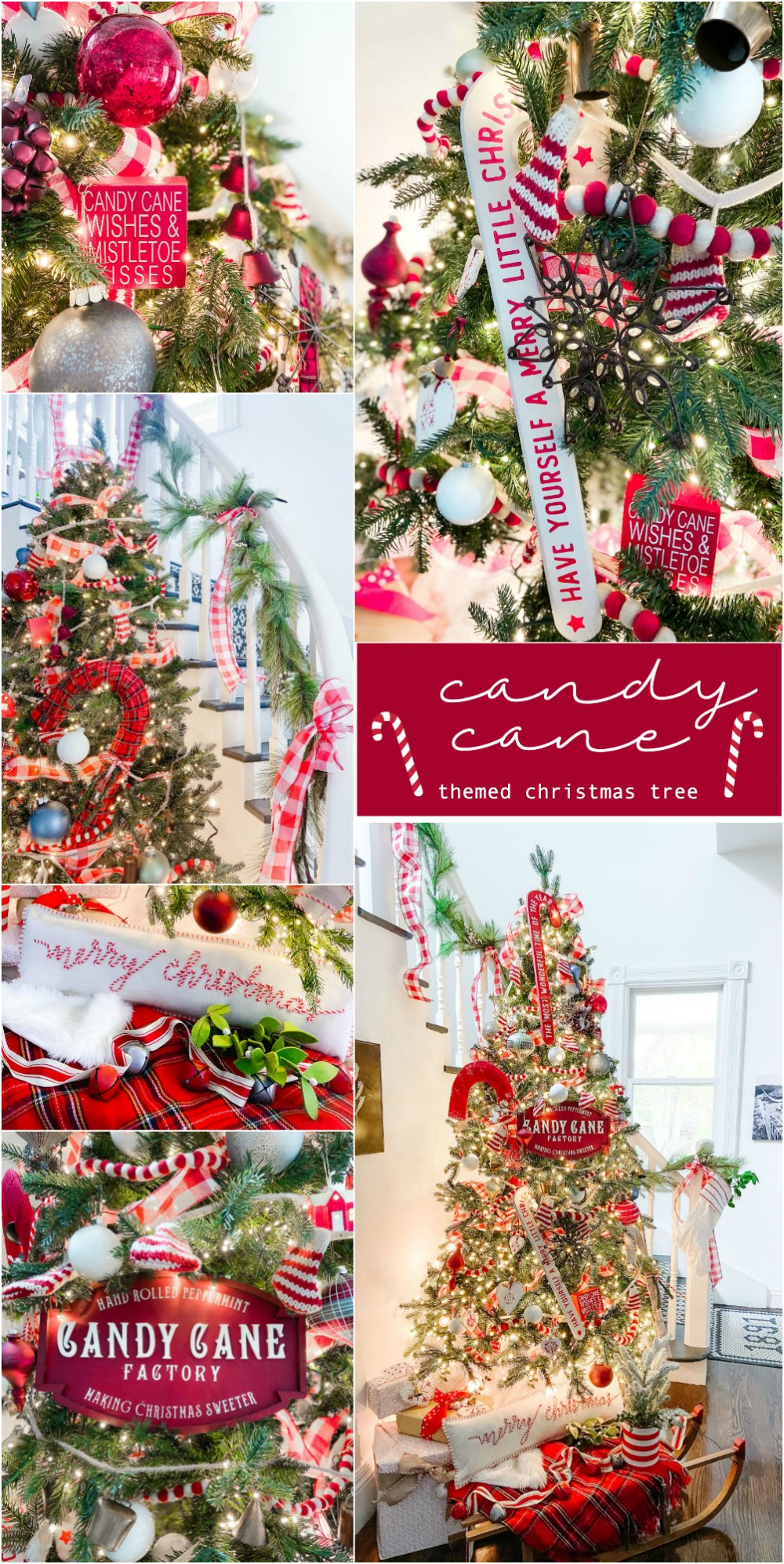 Candy Cane Themed Christmas Tree
I love creating a themed tree each year! I love the challenge of coming up with projects based around the theme! I will list some of the themes I've done at the end of this post if you want to check them out! This year I came up with a "candy Cane" theme. I love Scandinavian-inspired decor and red and white is so classic for the holidays!
14 Themed Christmas Trees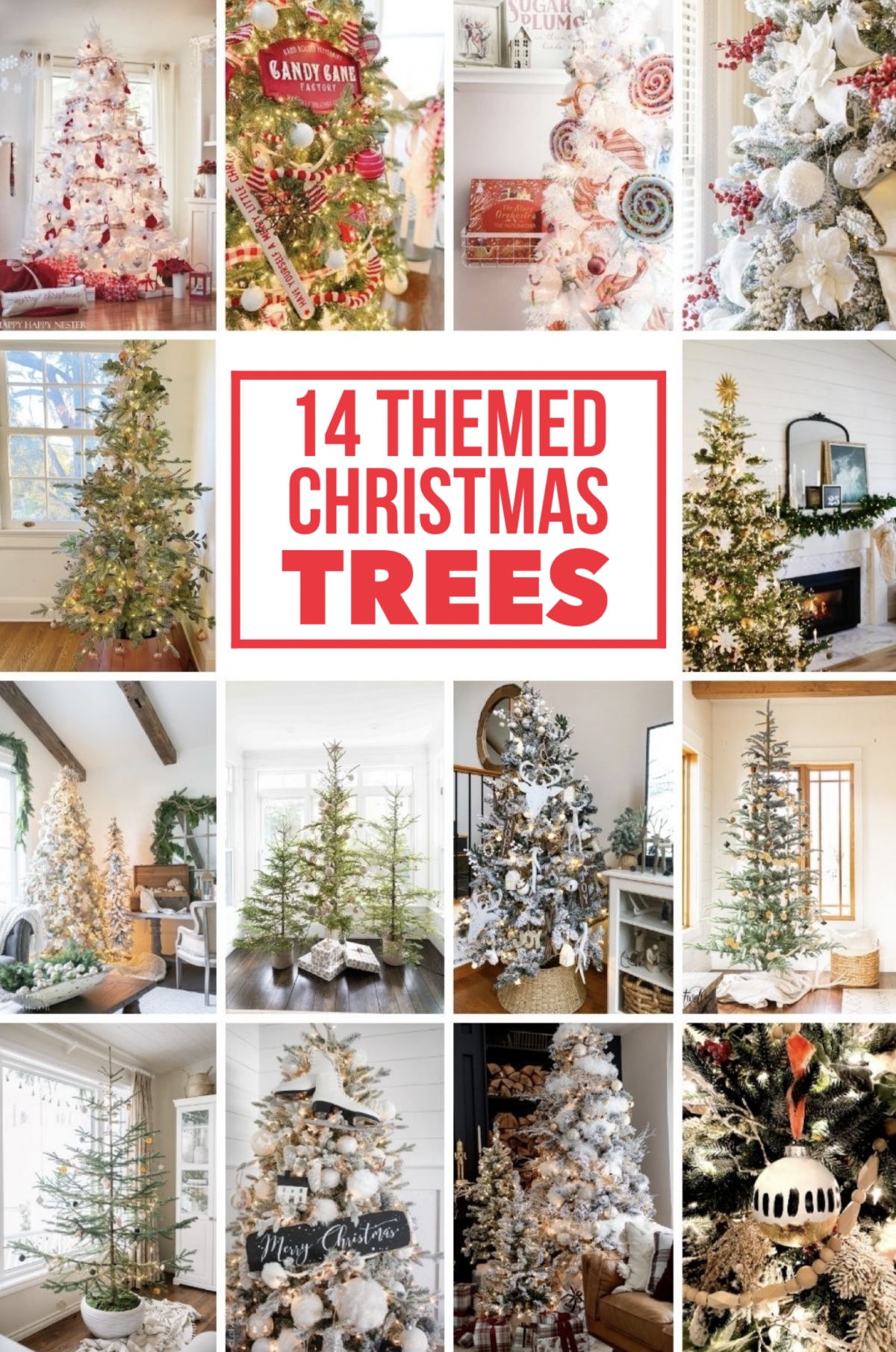 My friends are also sharing their themed Christmas trees! Scroll down to the bottom of the post to jump over and see all of the adorable tree ideas!
Red and White Candy Cane Tree Decorations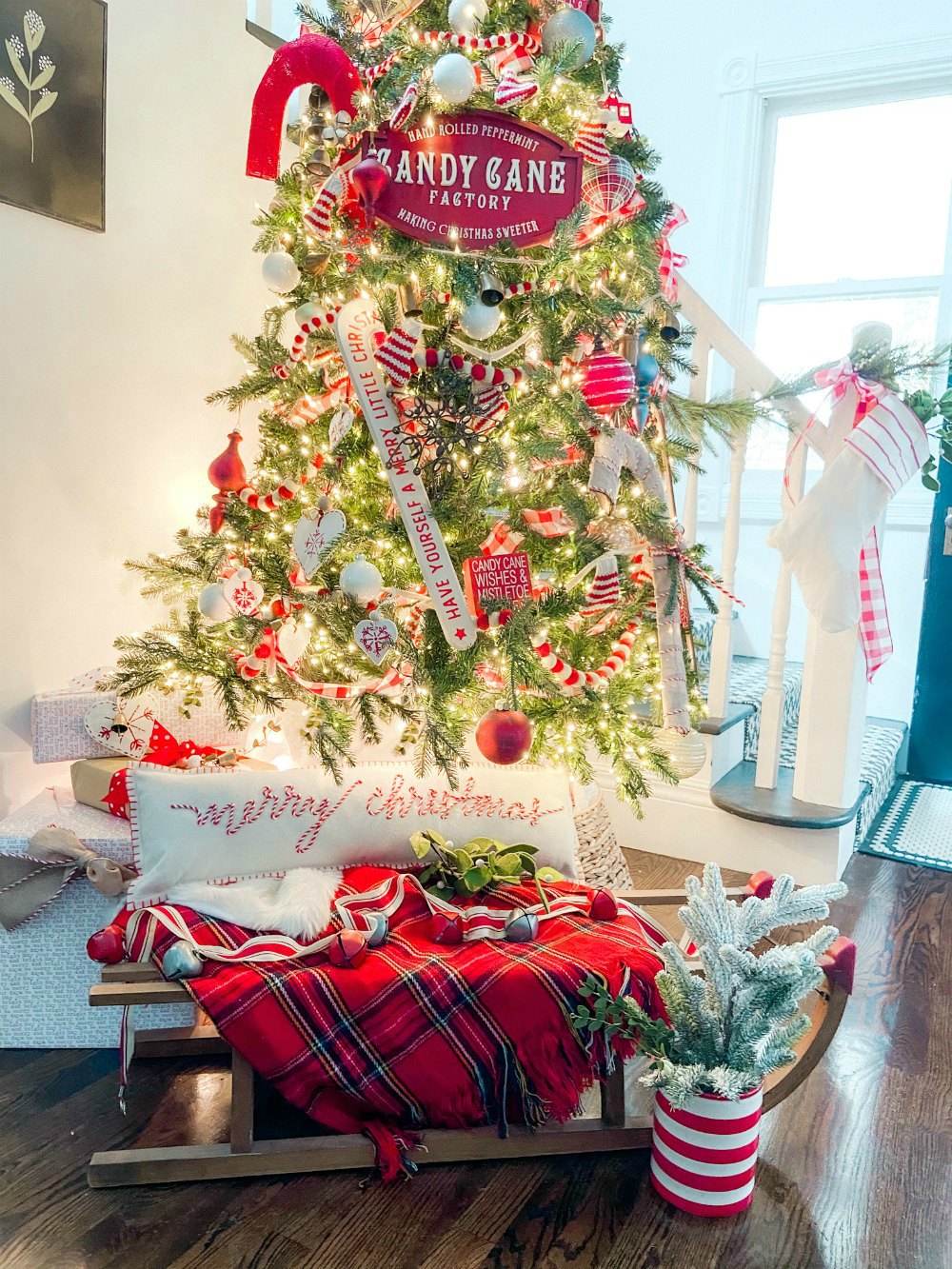 I brought the red and white "Candy Cane" theme into our tree through decorations, giant fabric-covered candy canes, candy cane blocks, felted garlands and traditional ornaments. I am going to share the ideas below.
Giant Fabric-Covered Candy Canes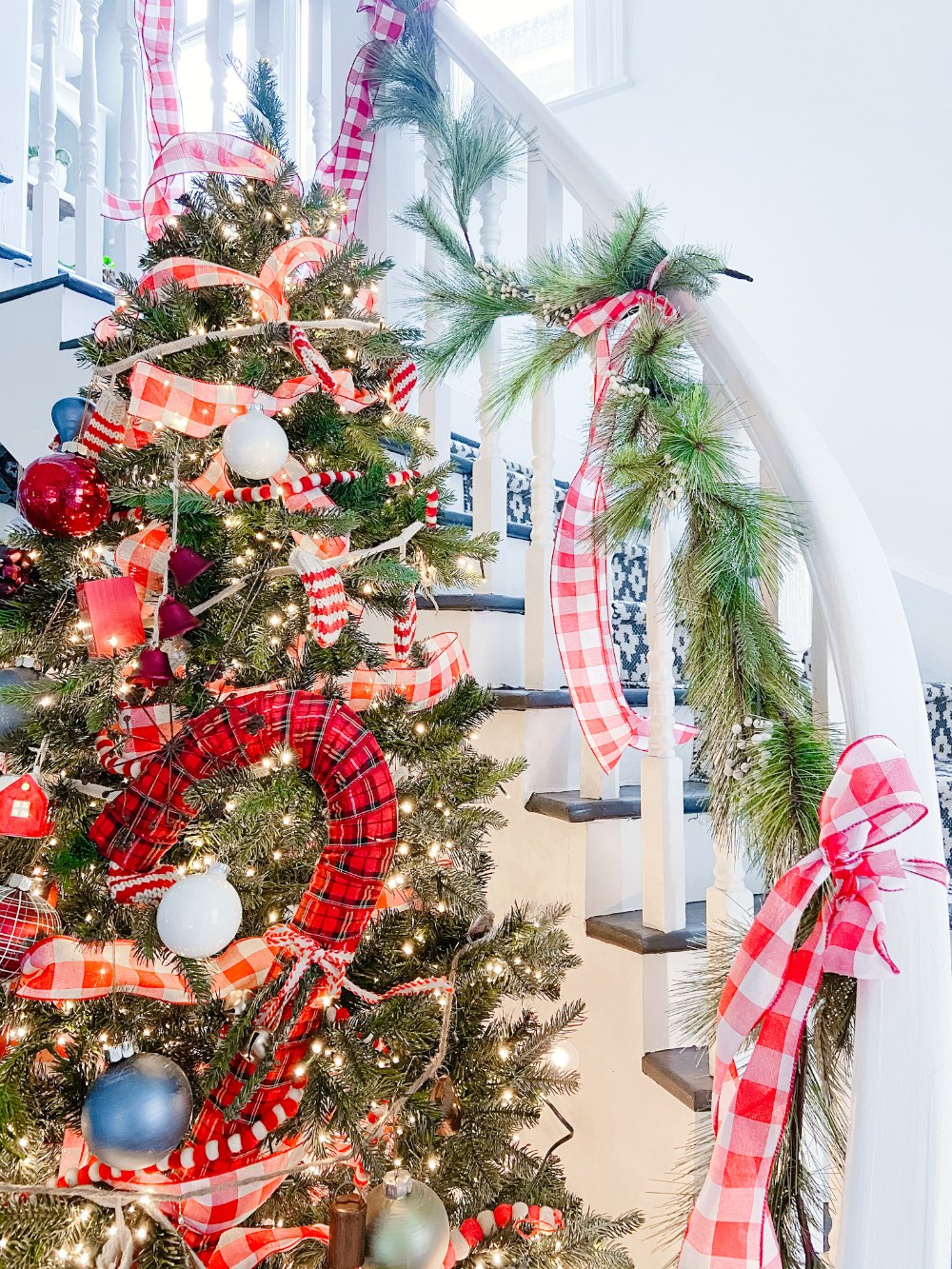 I found these adorable candy cane-shaped wreath forms at my Dollar Tree. I wrapped different fabrics around each candy cane and hung them on the tree. I love how graphic the big candy canes are which really emphasize the candy cane theme!
Red and White Felted Ball Garlands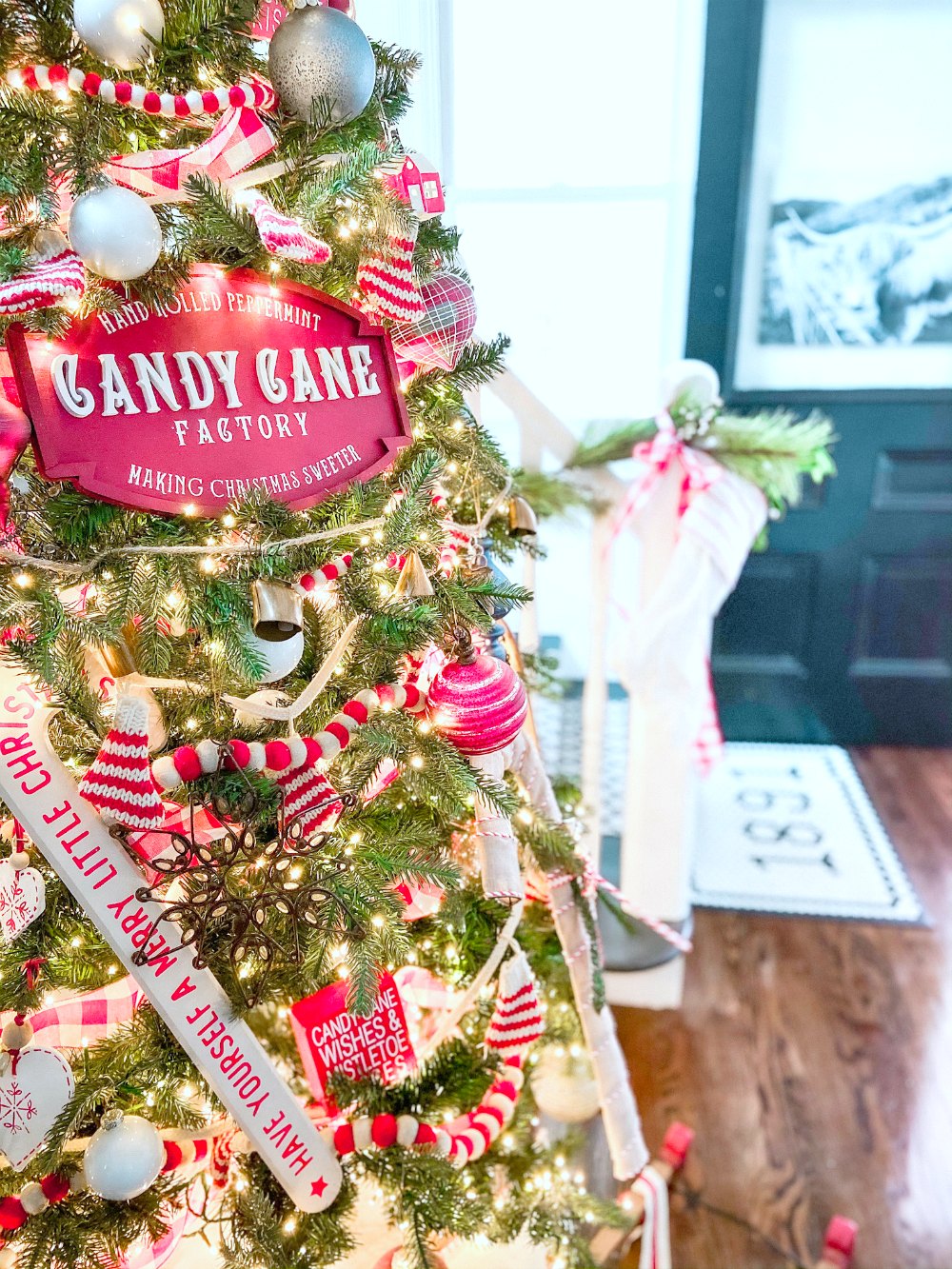 I love felted ball garlands. The texture is so fun. I found this red and white felted ball garland and I love the smaller size balls. The red and white is perfect for a candy cane tree. I also used a larger size red and white felted ball garland on the tree.
Red and White Check Ribbon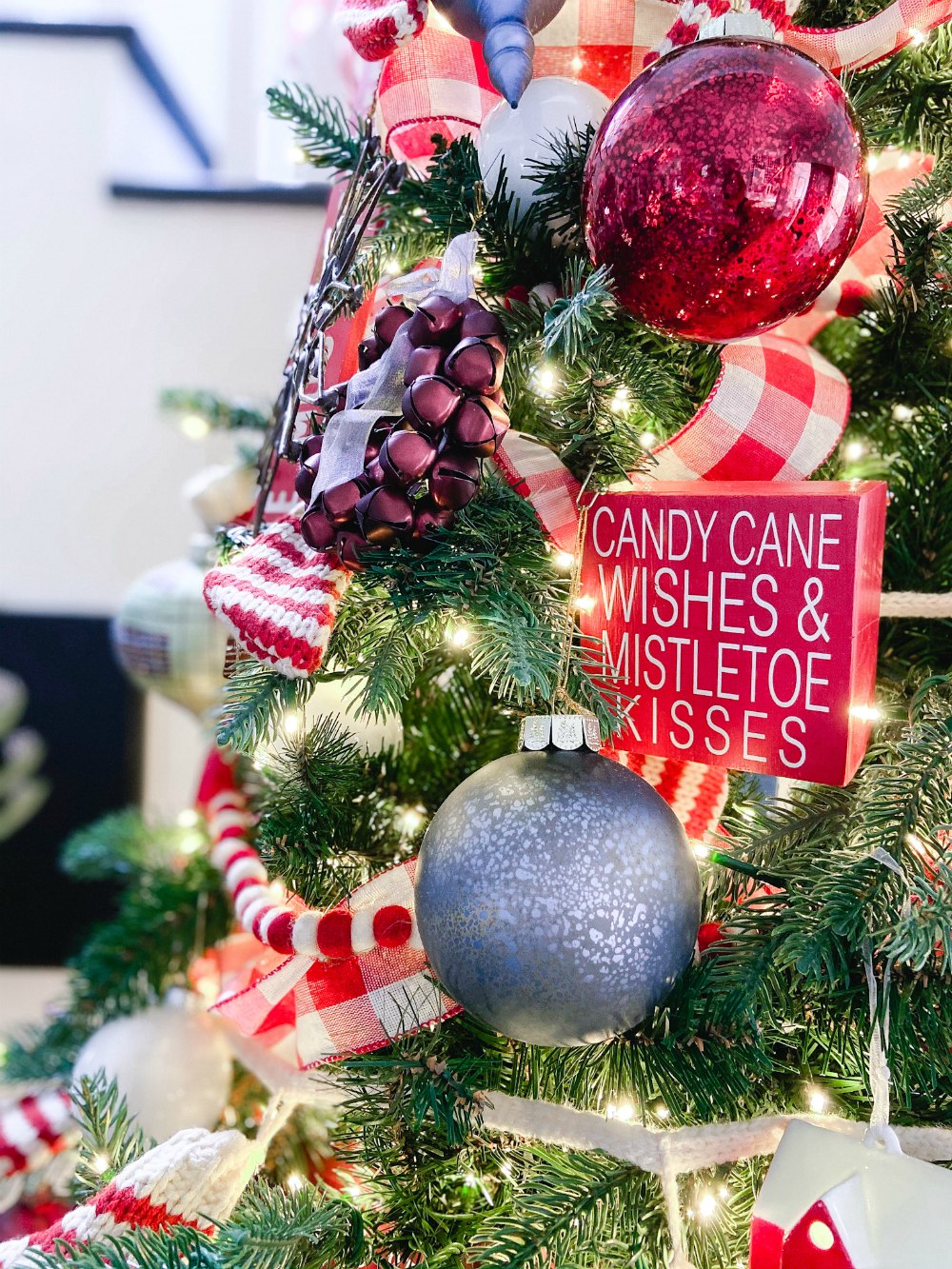 Another element I always include in my themed trees are ribbon! I love ribbon and ribbon is perfect to fill in any blank spots in your tree. This is especially helpful if you are using an artificial tee. Ribbon will soften your artificial tree and it ties your ornaments and theme together.
Bell Garland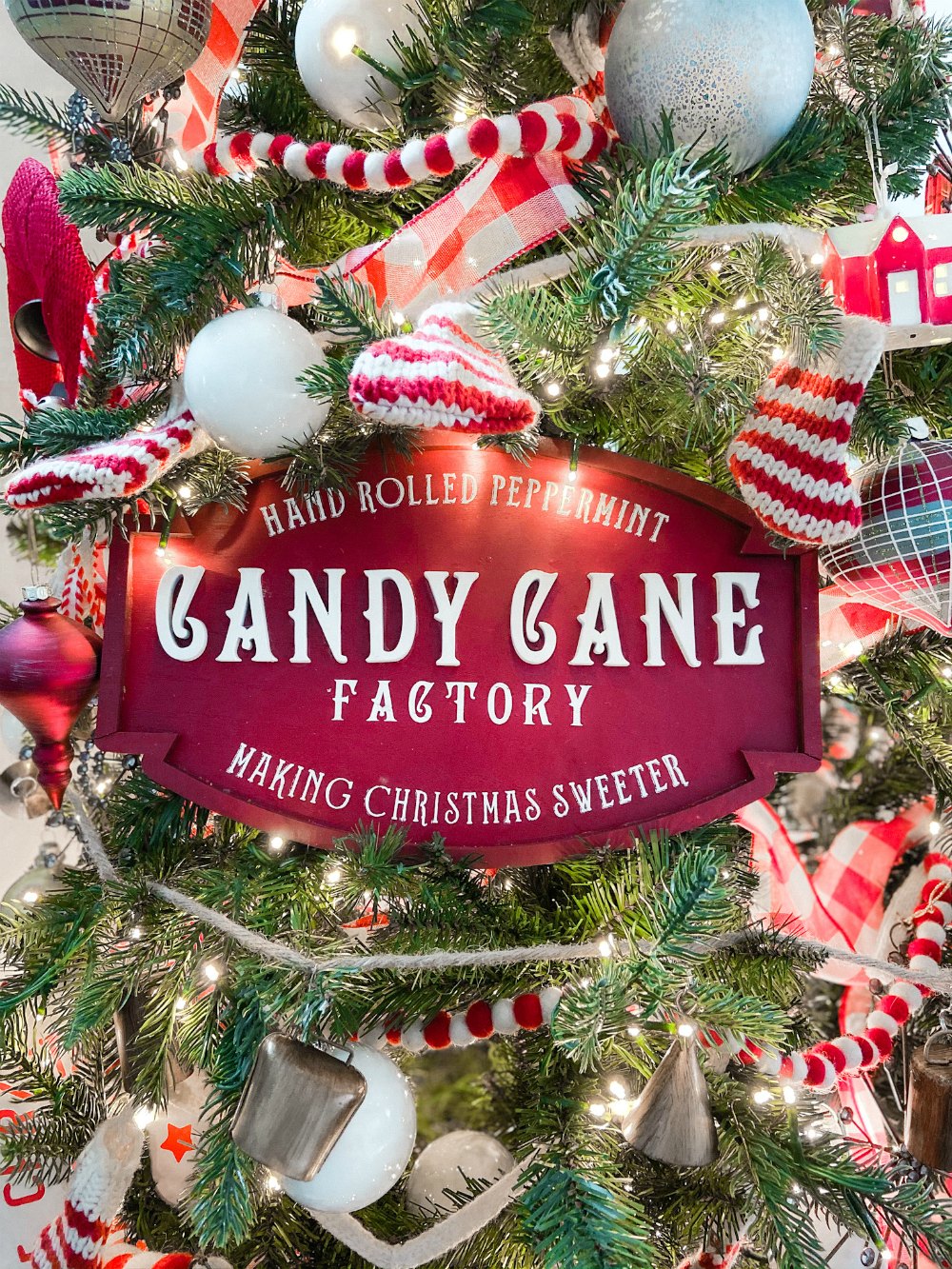 I used a couple bell garlands on our tree. Bells seem so scandinavian to me. I love the idea of bells at Christmas-time. The metal in the bells gives the tree a different texture and a shine from the metal.
Giant Wood Candy Canes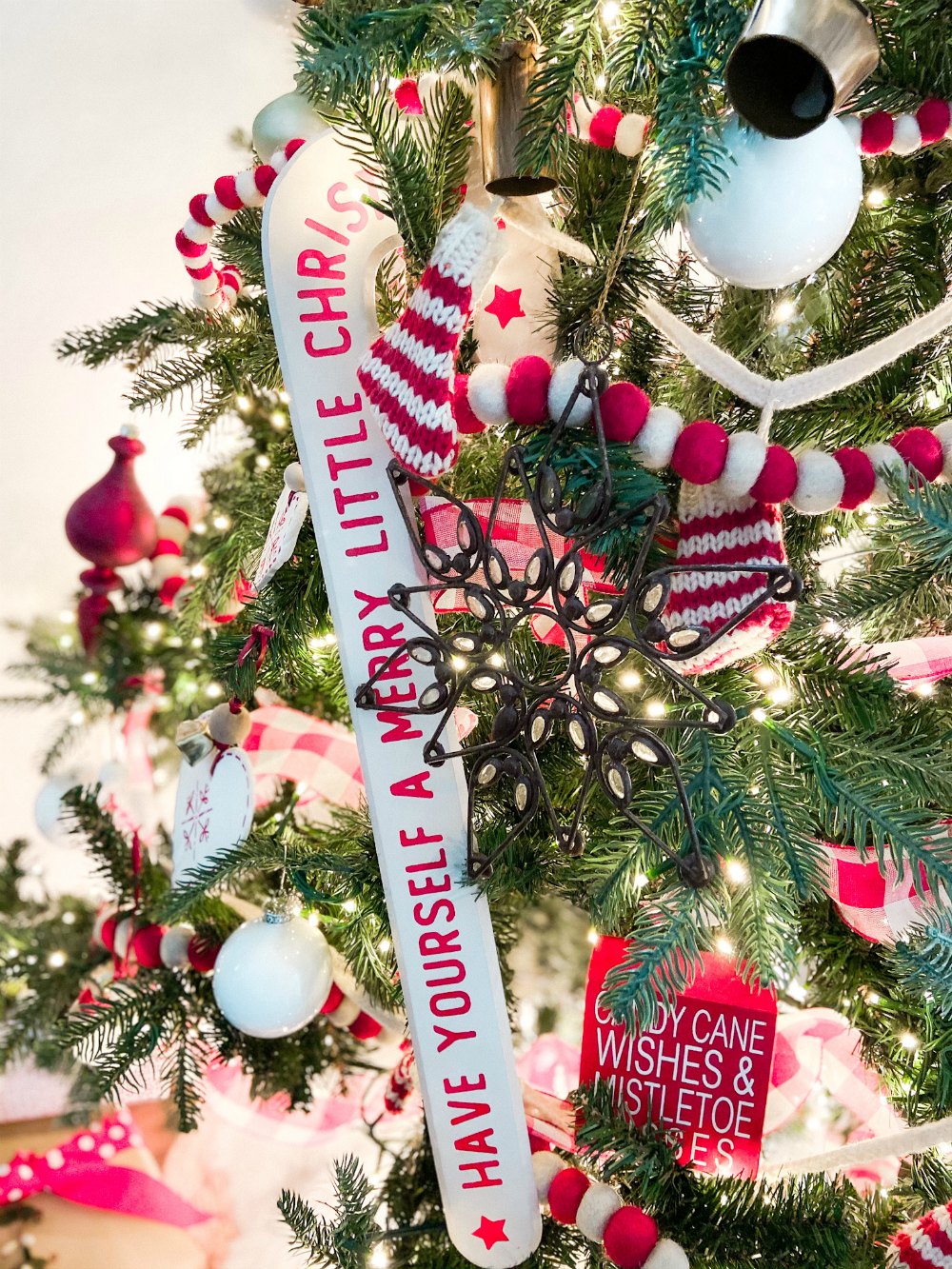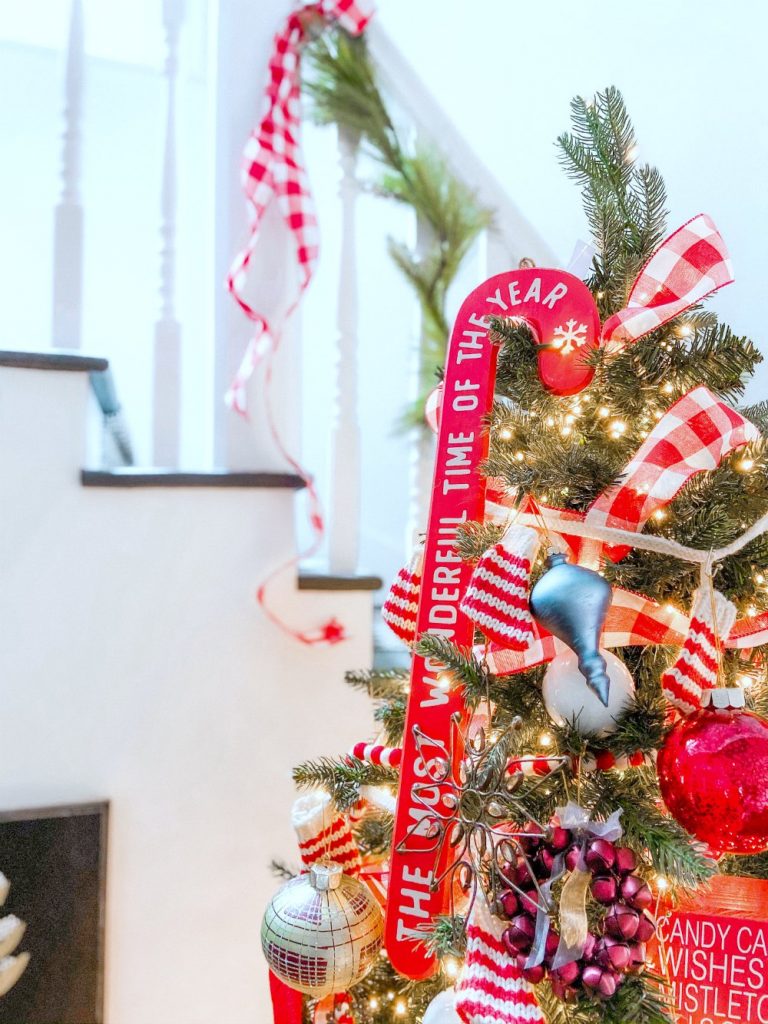 These giant wood candy canes are my favorite element on the tree. They have the perfect whimsical feel. Each one has a different holiday saying on it. I just hooked them over branches and I love the way they catch your eye on our candy cane tree.
Knitted Stocking Garland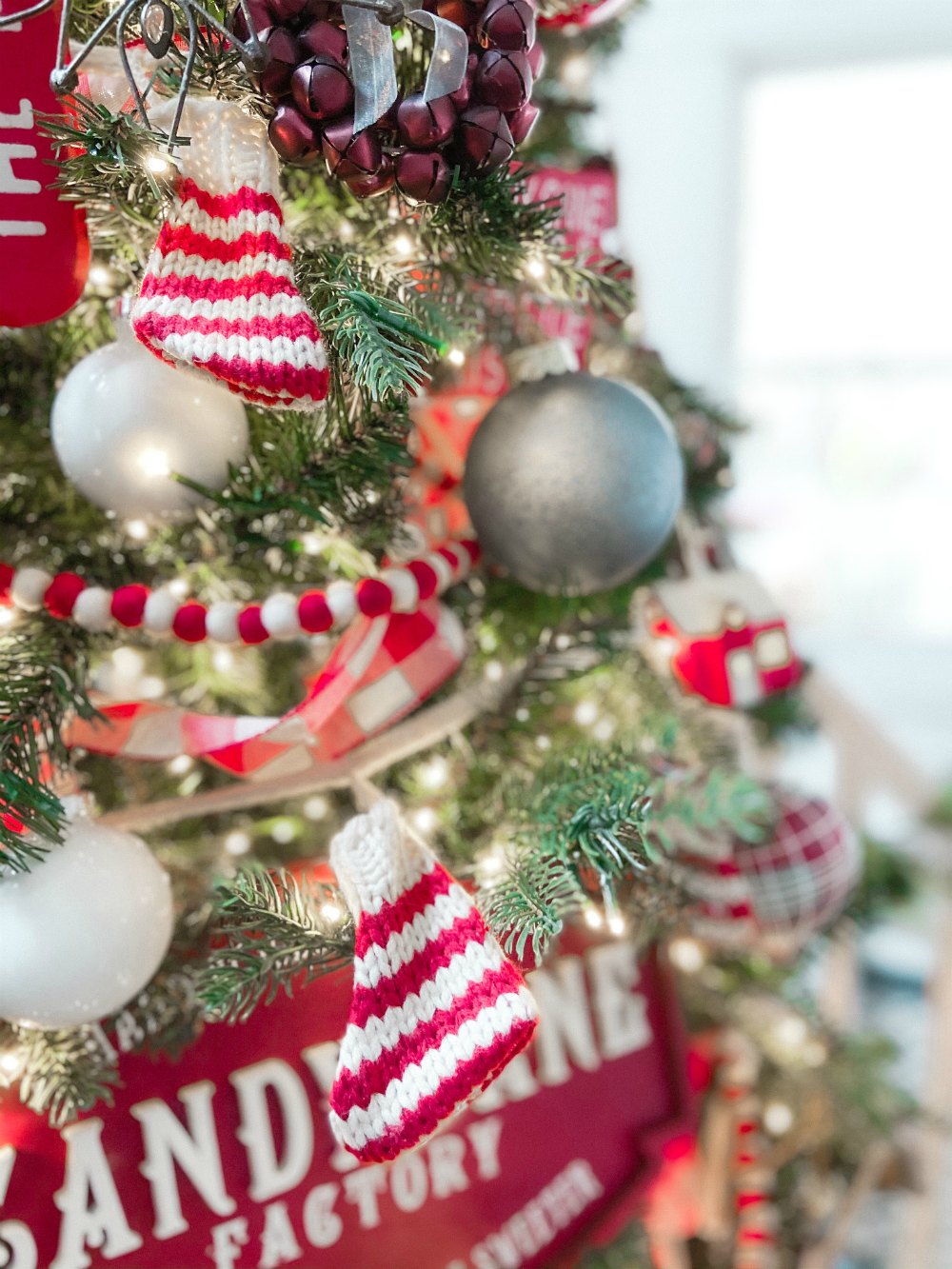 The red and white knitted stocking garland is probably the deciding factor in why I chose the candy cane theme this year. Aren't they just the most adorable thing?? I also thought it would be so cute to take one of the strands, cut the stockings off and hang them on a board, filled with treats as an advent calendar?? I think I am going to make that project next!!
Red and White Scandinavian Ornaments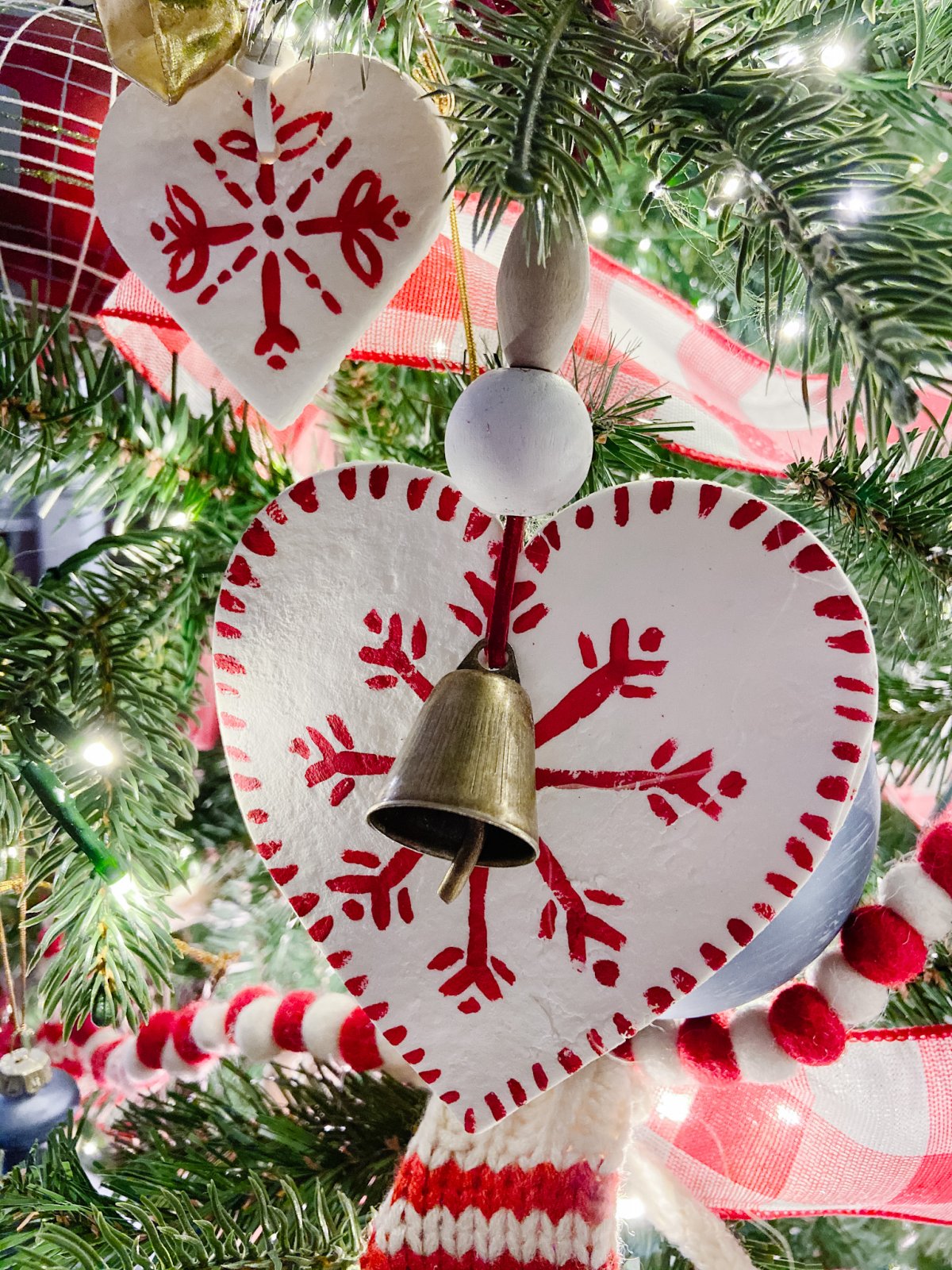 The kids and I made super simple THREE ingredient baking soda ornaments and painted them with scandinavian-inspired snowflake and flowers. It's such a fun kids craft!
Traditional Ornaments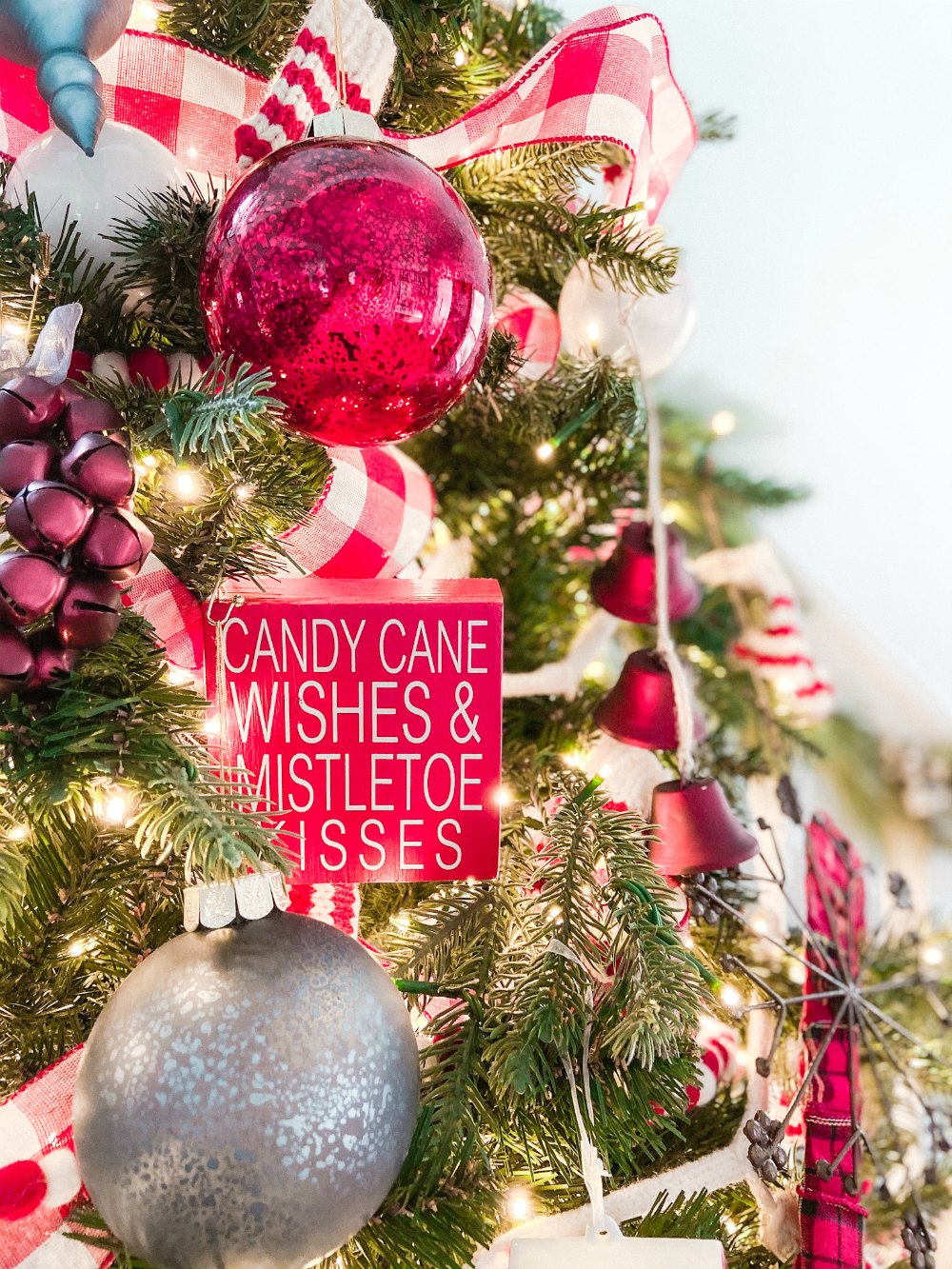 After I hung everything on our candy cane tree, I filled in any empty spots with traditional ornaments. I love the way painted and glass ornaments reflect the light on a tree. It's magical!
Use a Decorative Tree Skirt or Tree Cuff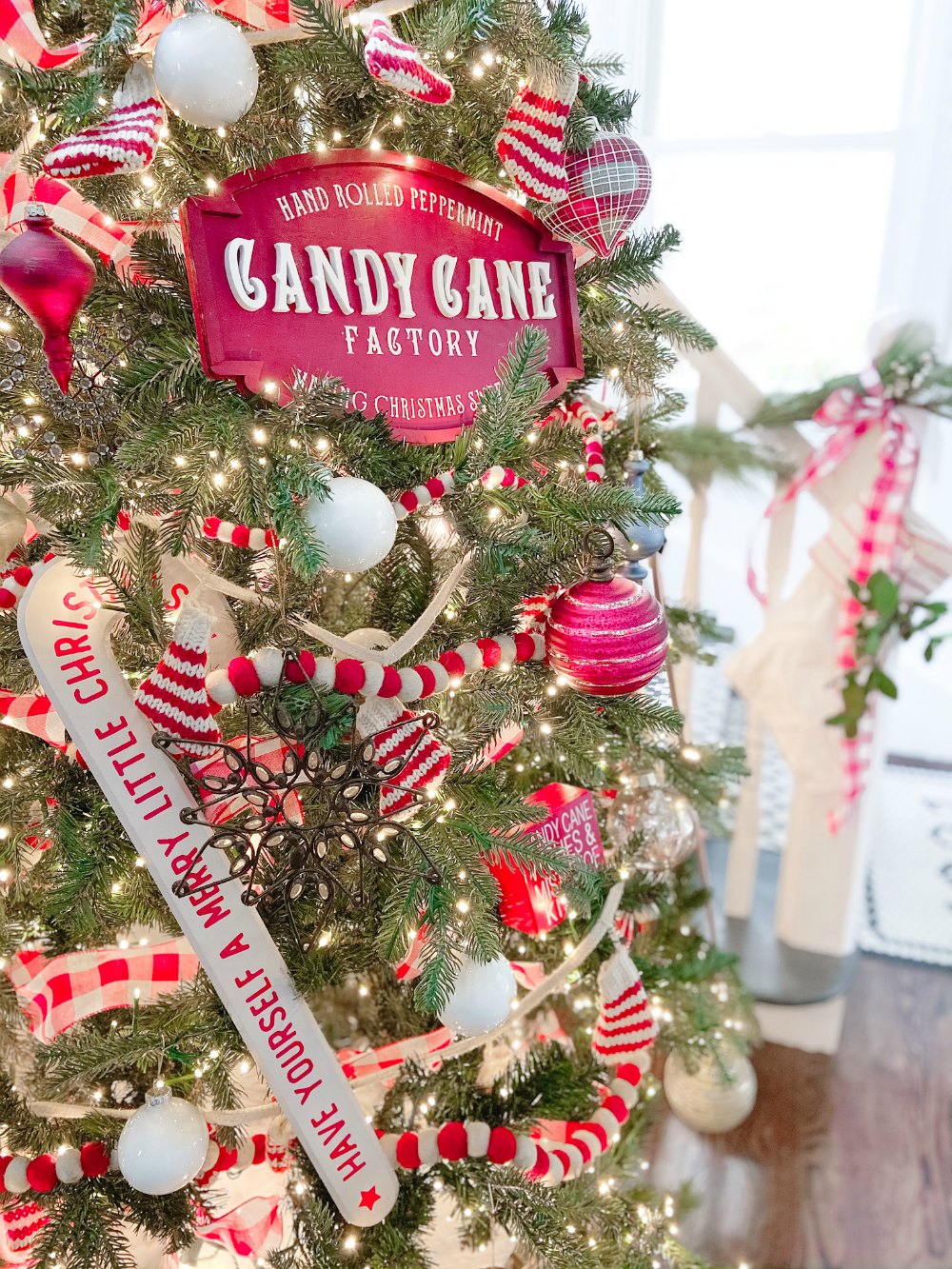 I used a wicker tree cuff to cover the tree stand. I don't like tree skirts because they always seem to get messed up and I guess my OCD likes everything to be straight.
Add Candy Cane Items at the Tree Base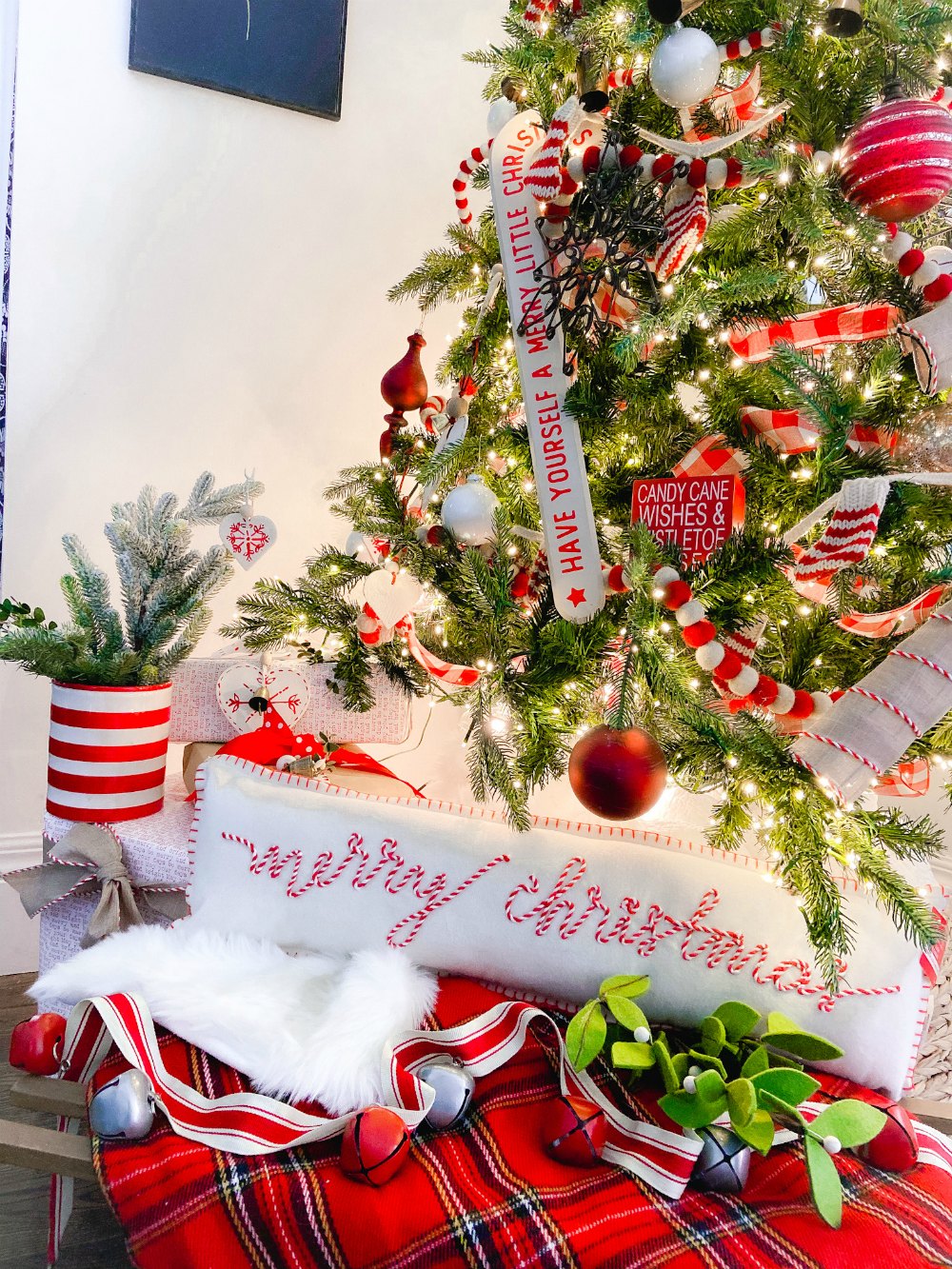 I always like to add a few decorative things at the bottom of the tree. I put a large sled at the base, covered in a plaid throw. On top of the throw I added a red and white pillow with wording that is striped like a candy cane! I Also put a string of big sleigh bells across the sled. I also wrapped a few presents.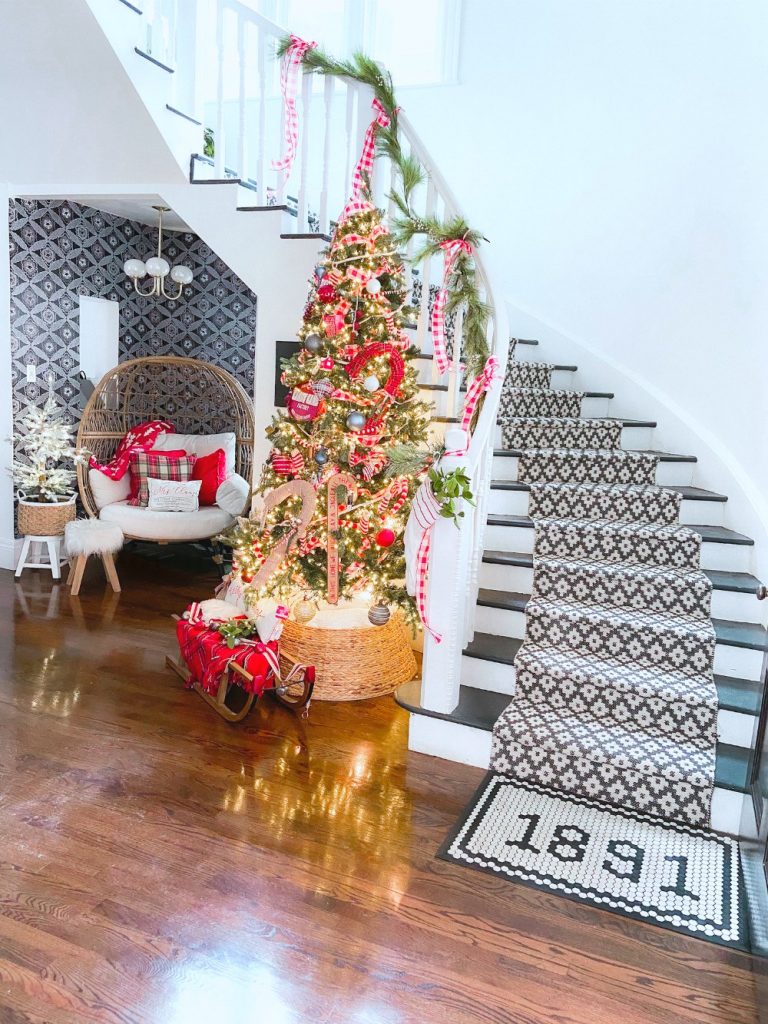 14 Themed Christmas Trees





More Themed Trees
Here are some other trees I've created over the years: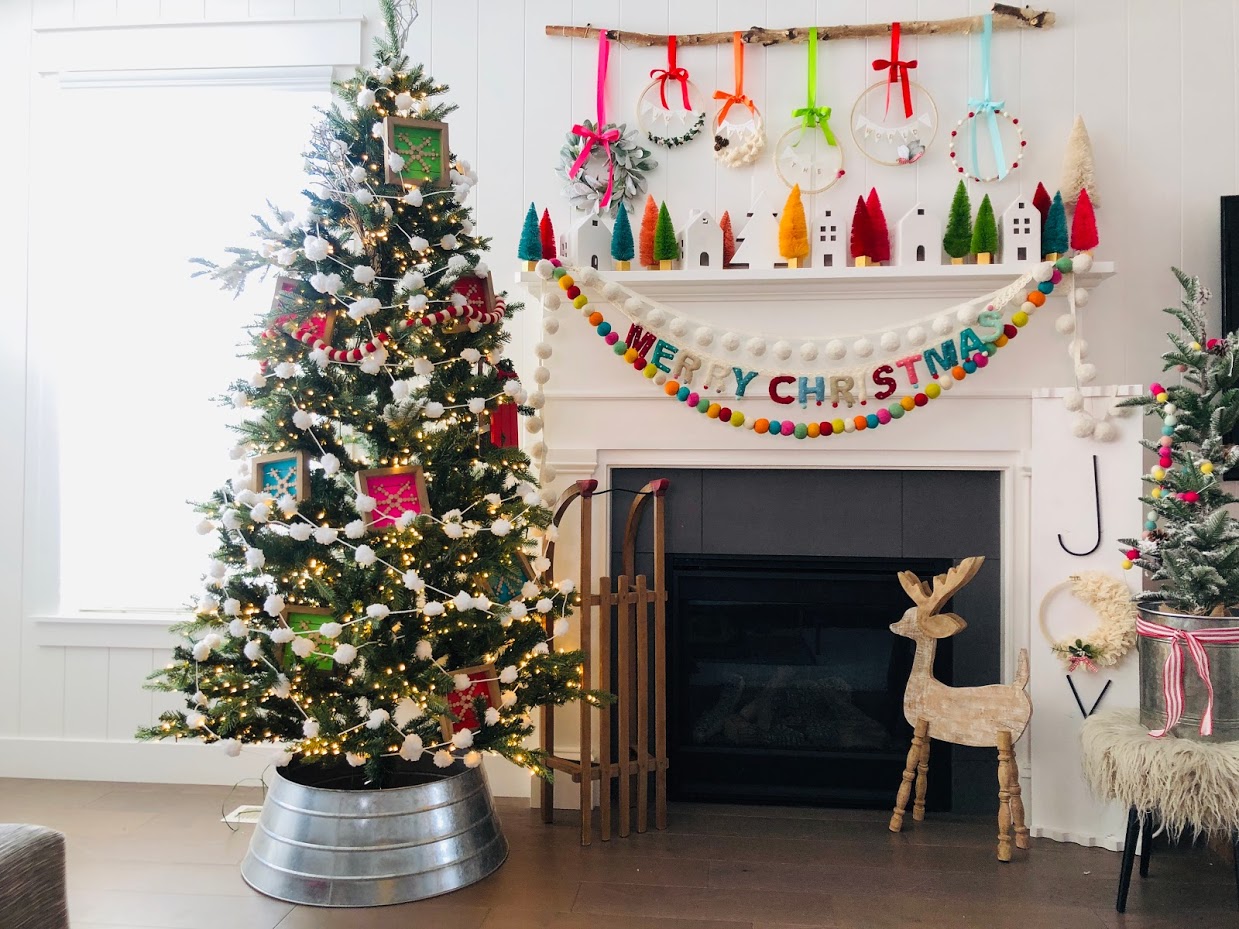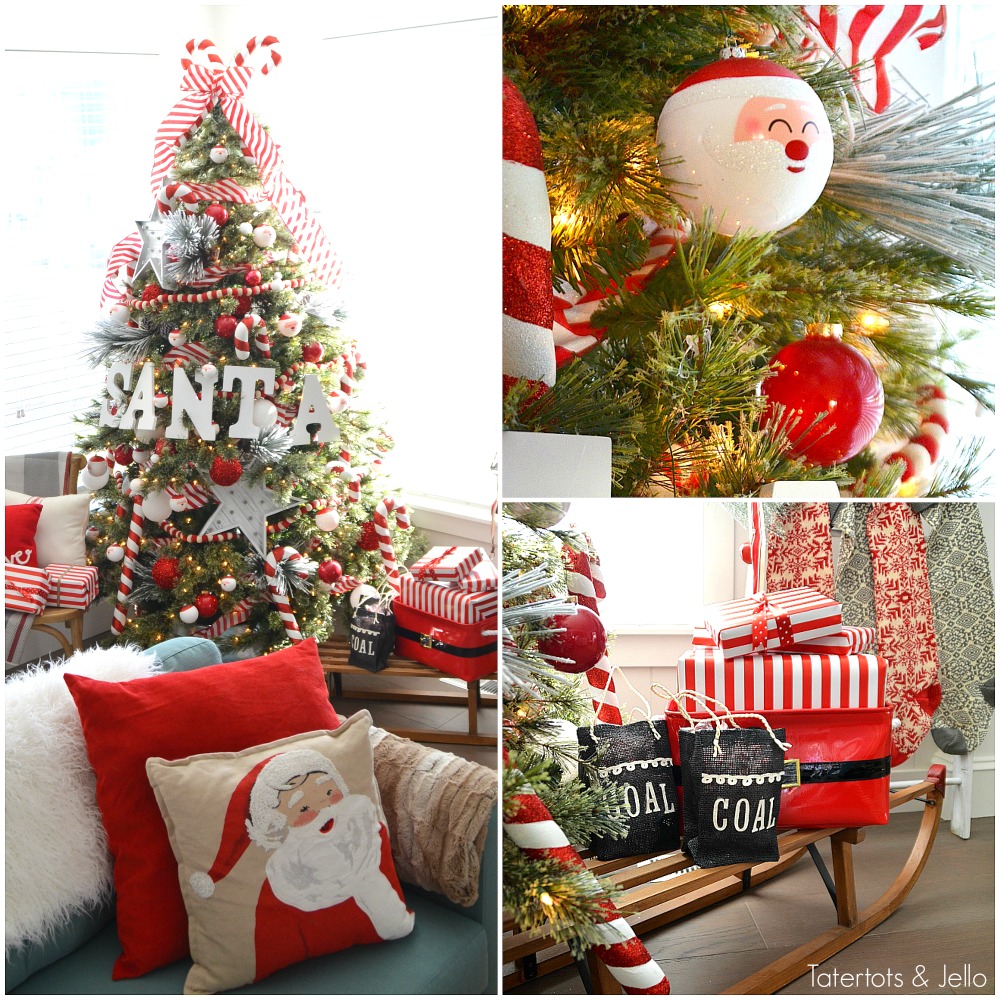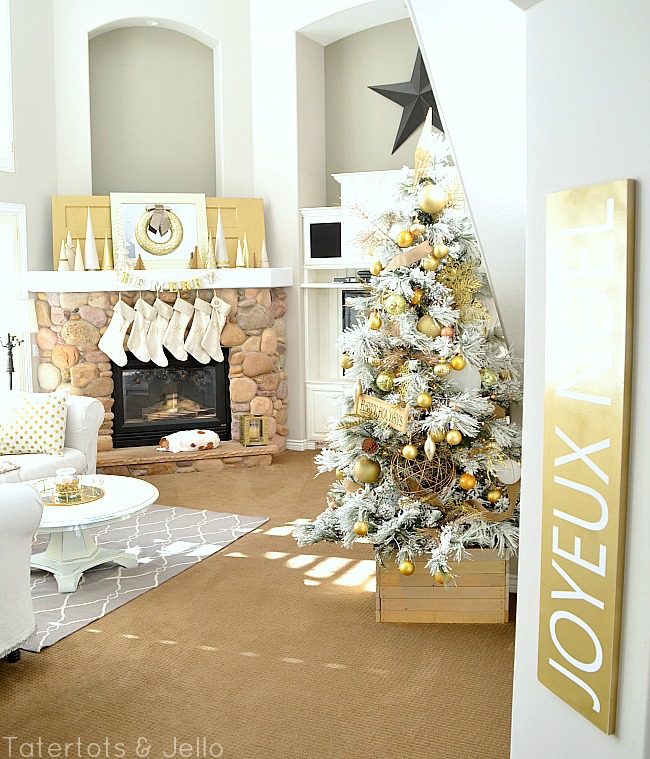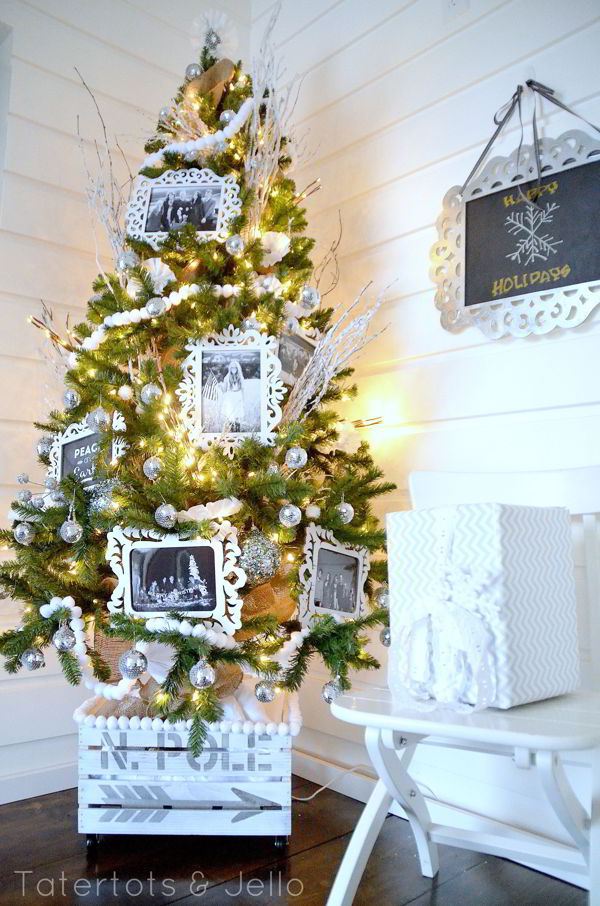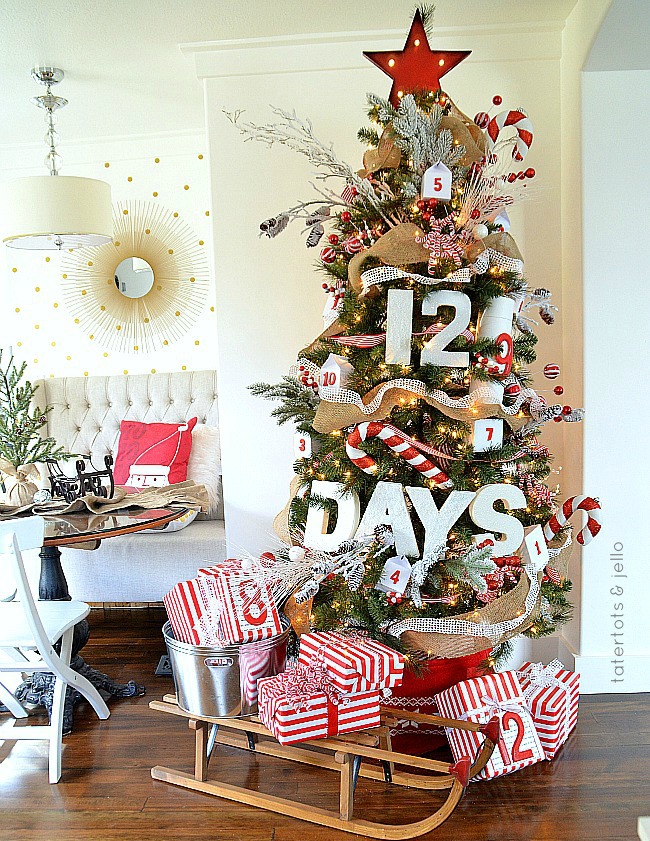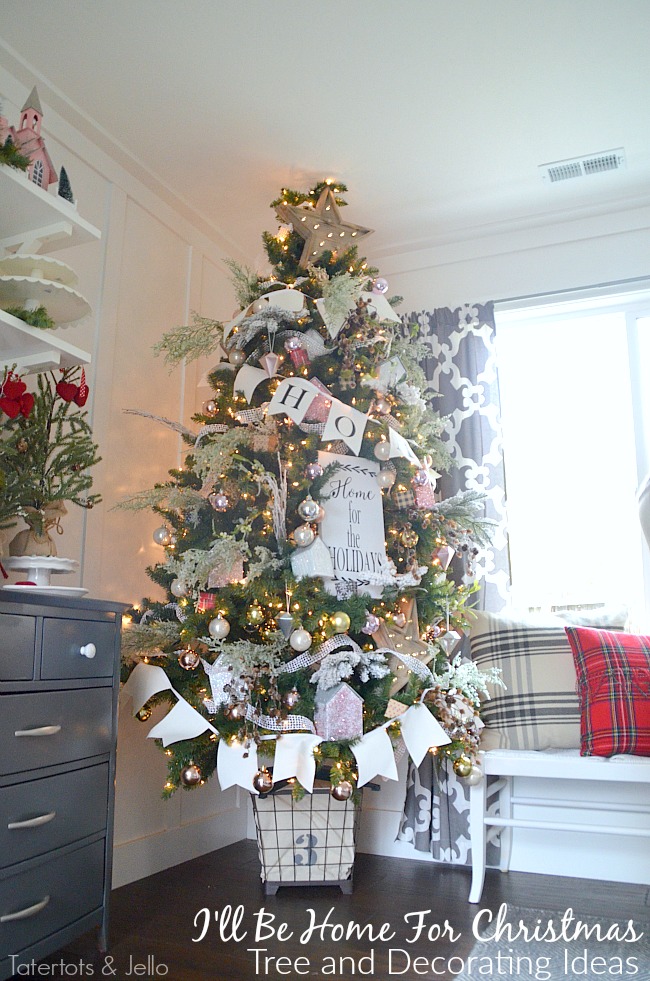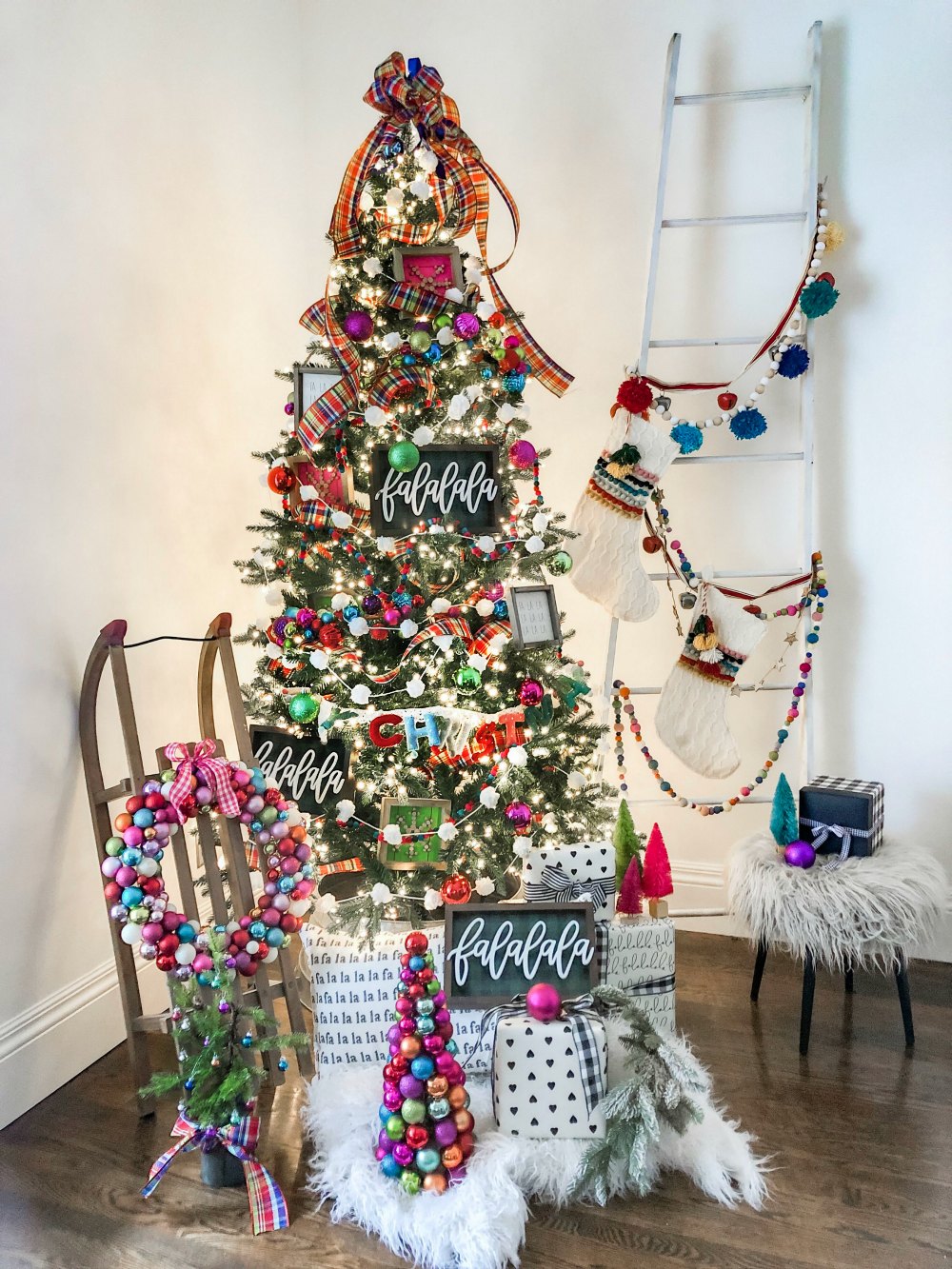 Which one is YOUR favorite?
xoxo