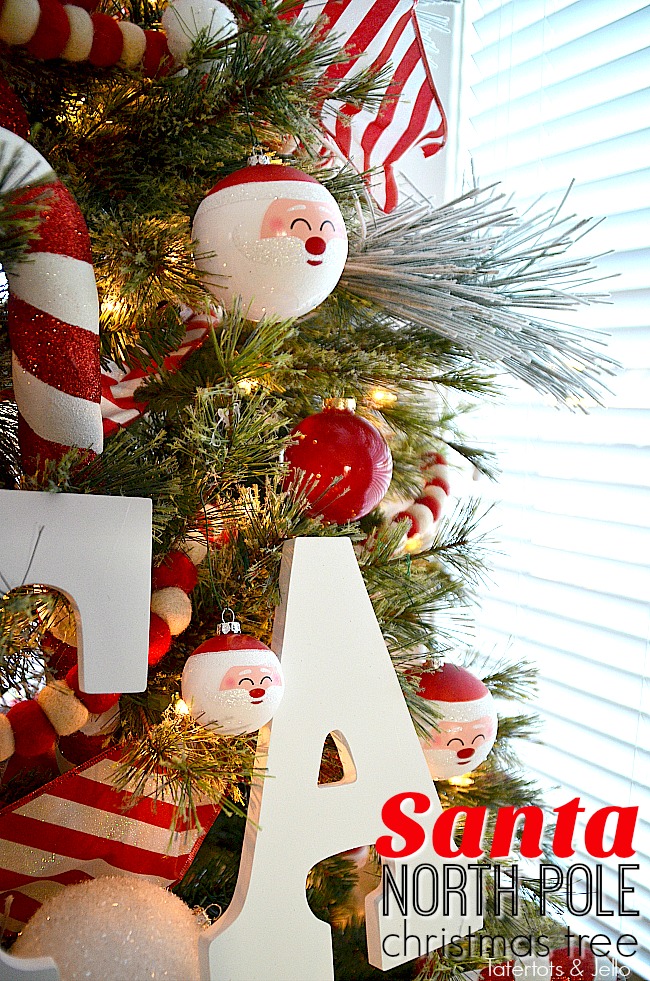 ---
Santa North Pole Christmas Tree and Decorating Ideas!
---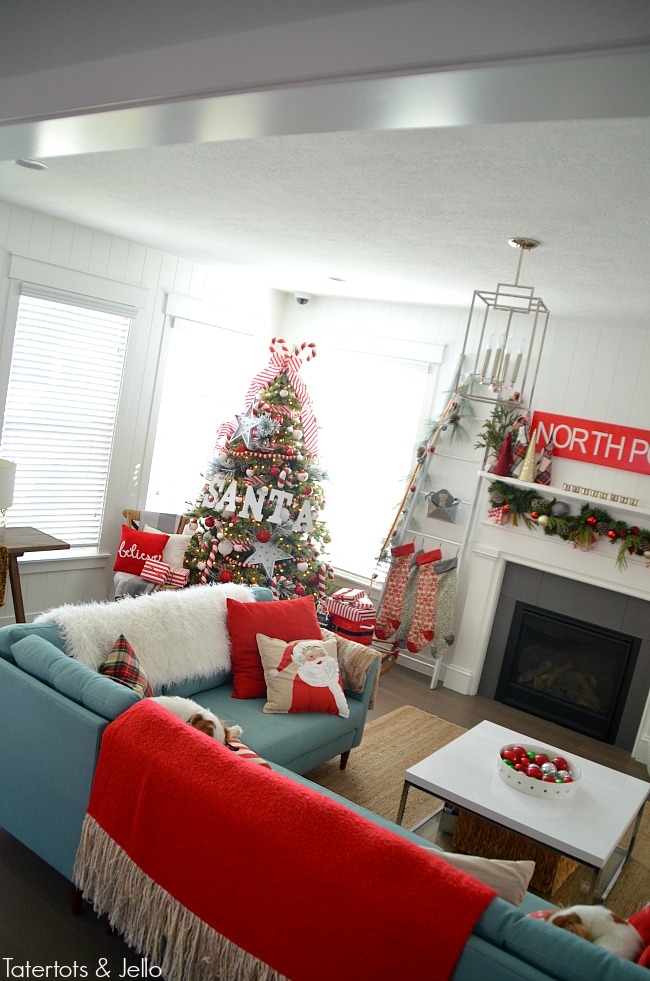 One of the things I look forward to in blogging each year is decorating my Michaels Tree. I think this is the fifth tree I've had the opportunity to think up and decorate. This year as we are in our new home I was even more excited about the challenge. Since I still love our teal couch I needed to come up with a Christmas color scheme that would compliment our couch. I thought a simple red and white color scheme would be really classic and pretty. And it kind of reminded me of the North Pole and Santa.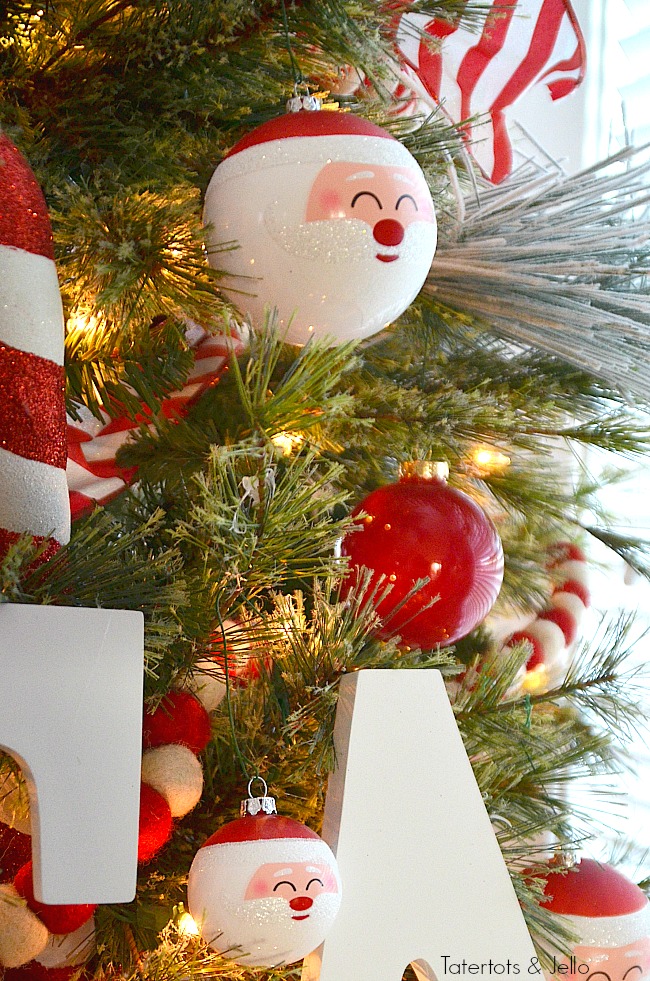 As I was looking at Michaels and all of the fun holiday items I spied the most adorable Santa ornaments. Perfect for my Santa North Pole theme!!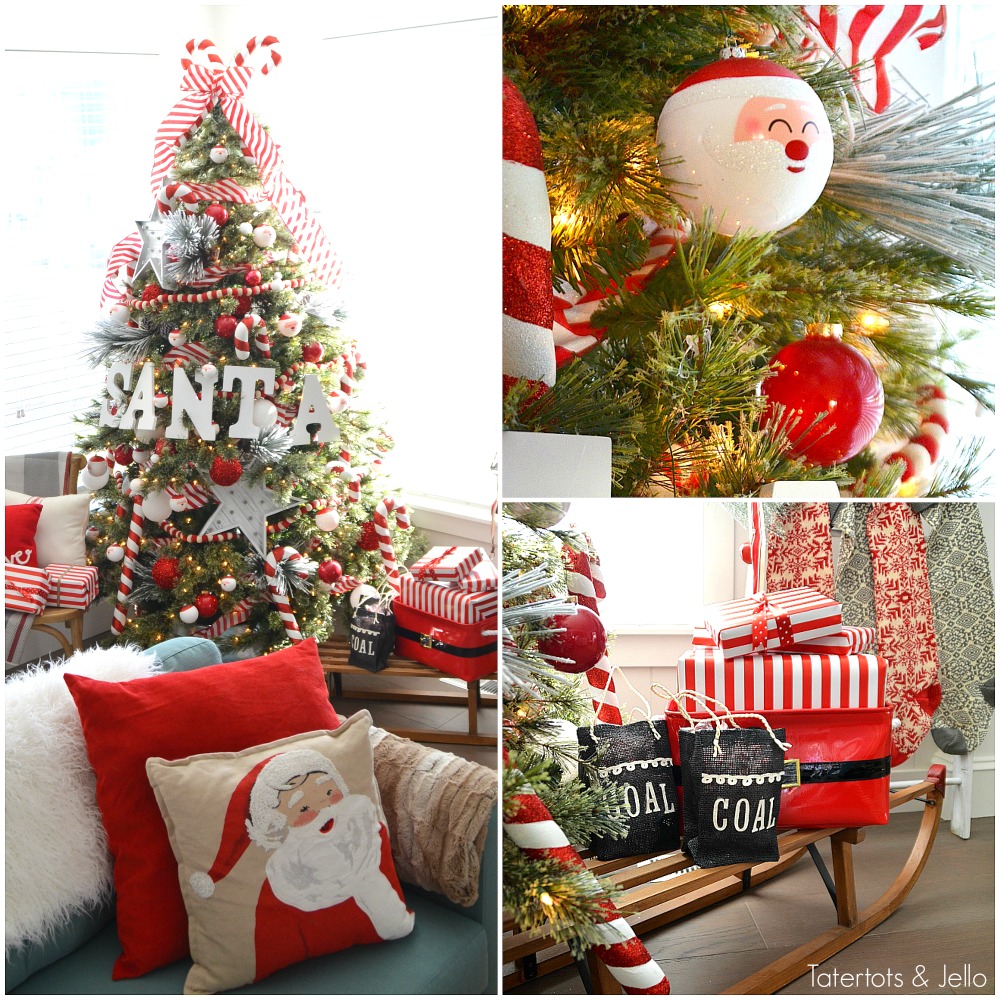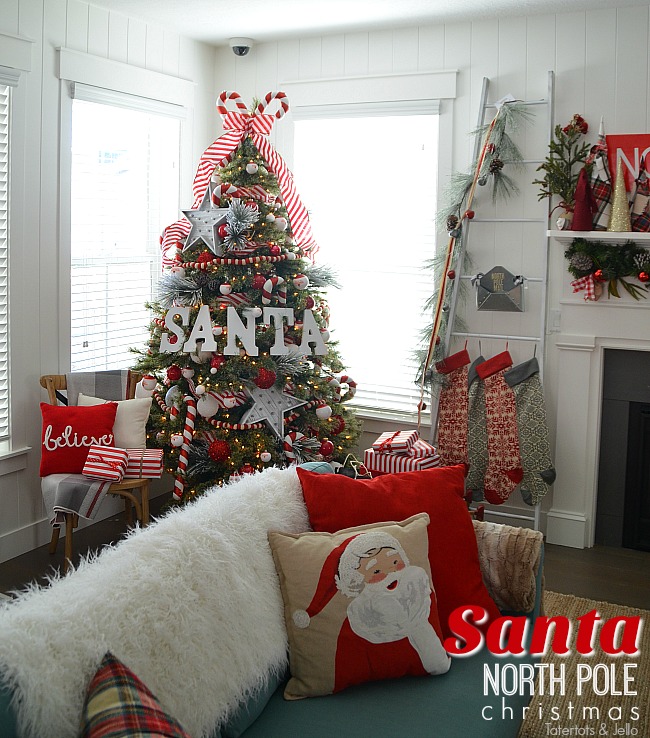 ---
Santa North Pole Christmas Tree and Decorating Ideas!
---
I added classic striped red and white wide ribbon, felted ball garland and striped candy canes, plus I spray painted the star marquee lights from my tree last year.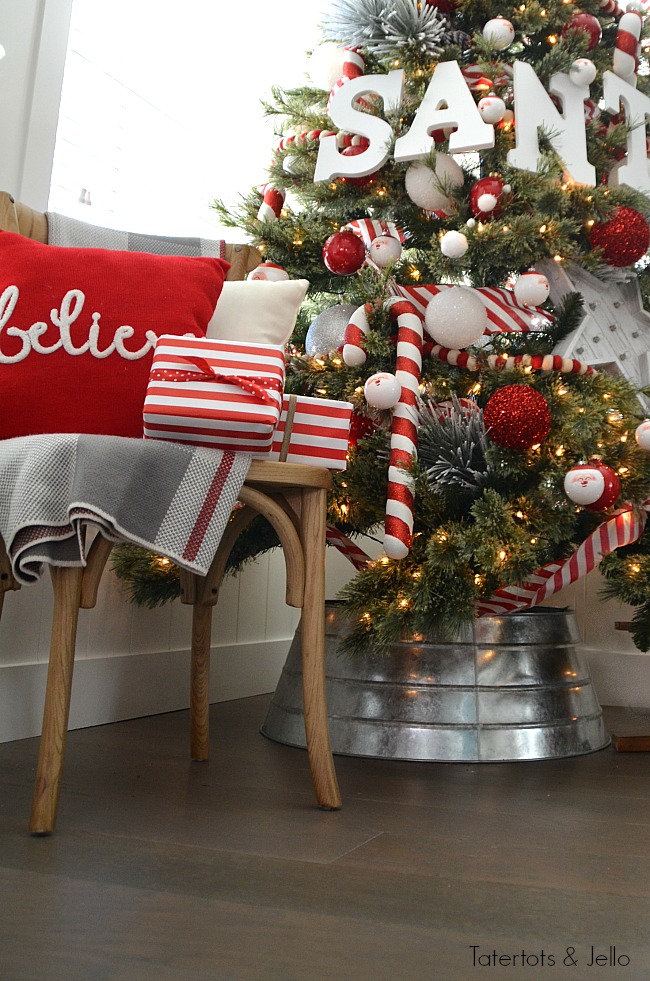 Another item that I love is the galvanized tree enclosure. I get a little OCD about tree skirts. They always seem to get messy-looking with kids or pets. This galvanized enclosure is so clean and it fits in with our farmhouse decor. I love it!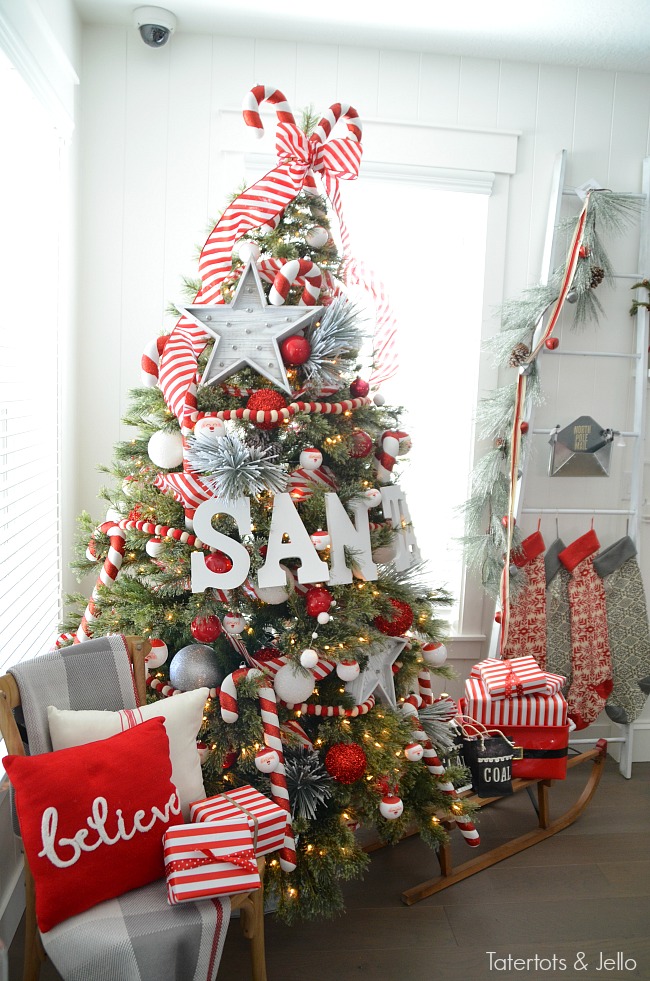 I found the red and white BELIEVE pillow. It is perfect next to the tree. And I also love the striped Christmas puppy pillow from Michaels too!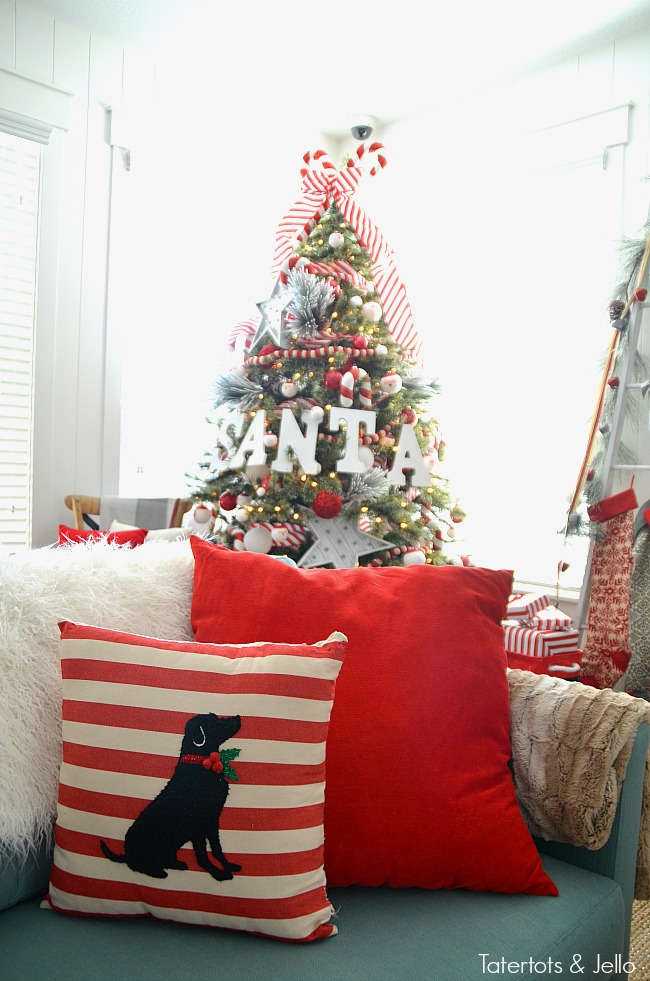 And I was even able to incorporate my big DIY ladder into the decor. I have used it the past four years or so for many different uses.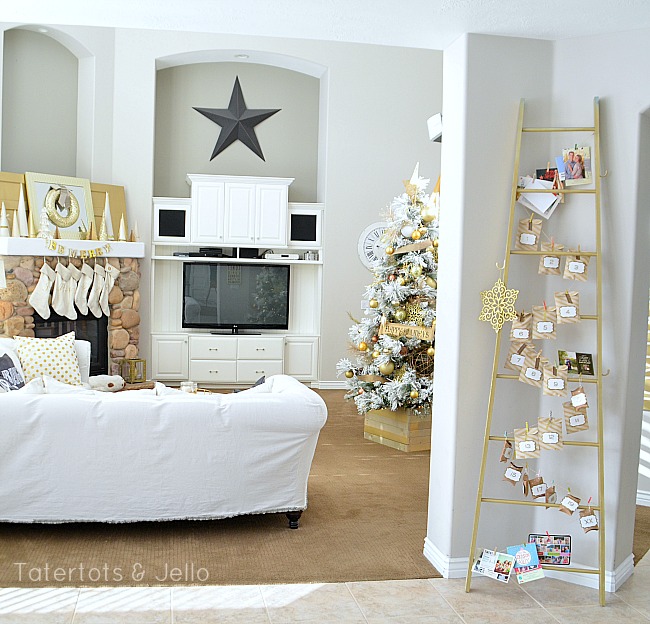 It has been used to display an advent calendar, hang cards and this year I thought it would be perfect to hang stockings! And I love the Bell Banner I hung from it. PLUS, one of my favorite parts of the decor this year is a little mailbox hung on the ladder. I used thickers from my Pebbles Home+Made collection to spell out – NORTH POLE MAIL. We will use it for a family project that is coming up soon where we do little random acts of kindness for each other. I will share more on that and a little printable in the next week.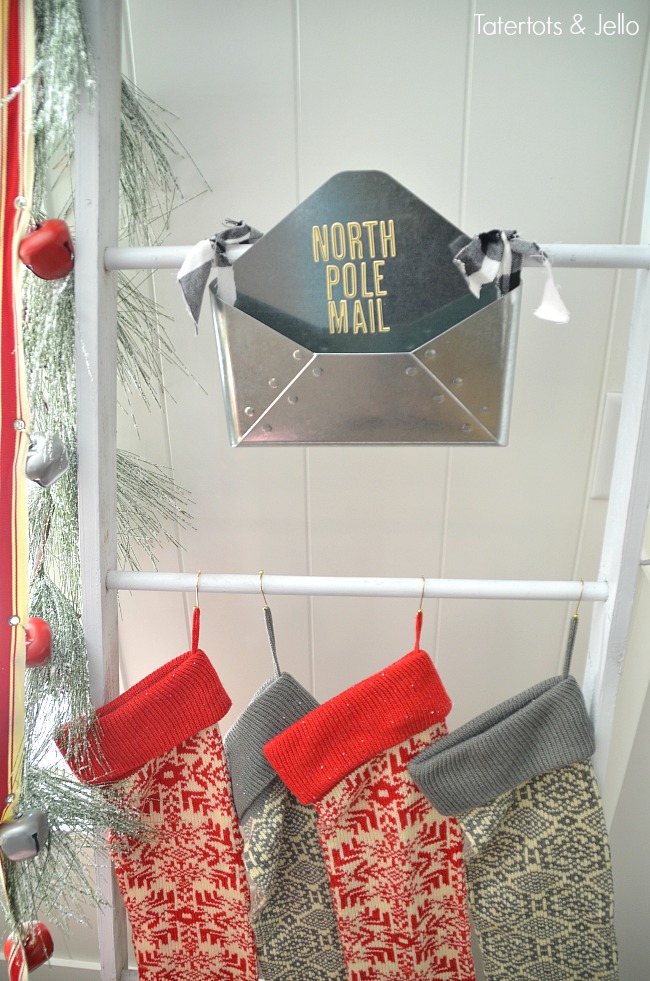 ---
Santa North Pole Christmas Tree and Decorating Ideas!
---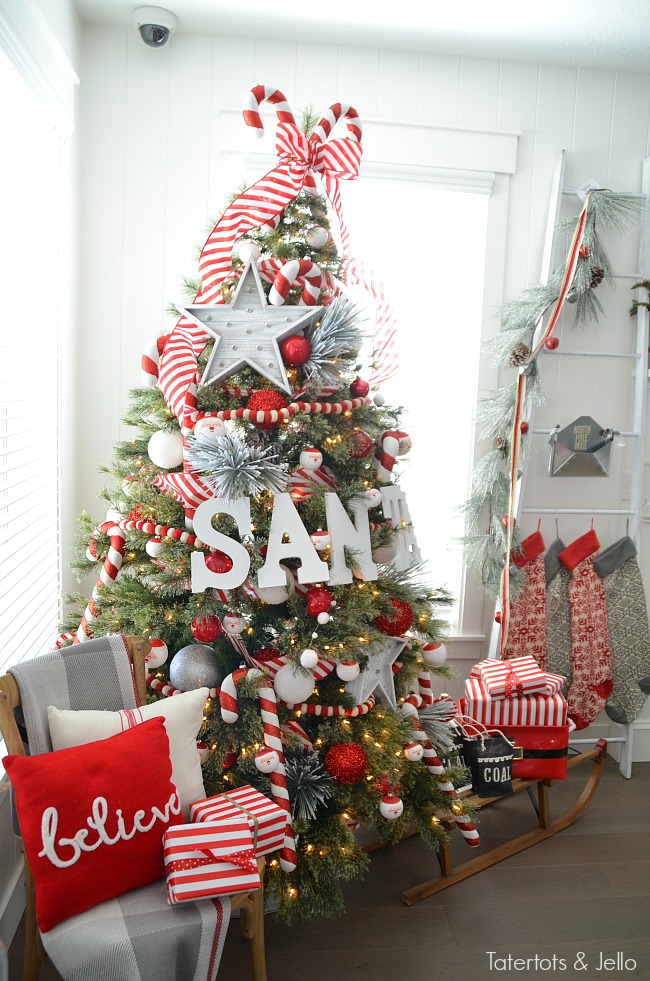 I also made a simple DIY wood sign that says NORTH POLE and hung it over the fireplace. I used my Cricut to cut out the letters and vinyl from Michaels. A tutorial on that and another big sign I made for our porch is also coming up soon.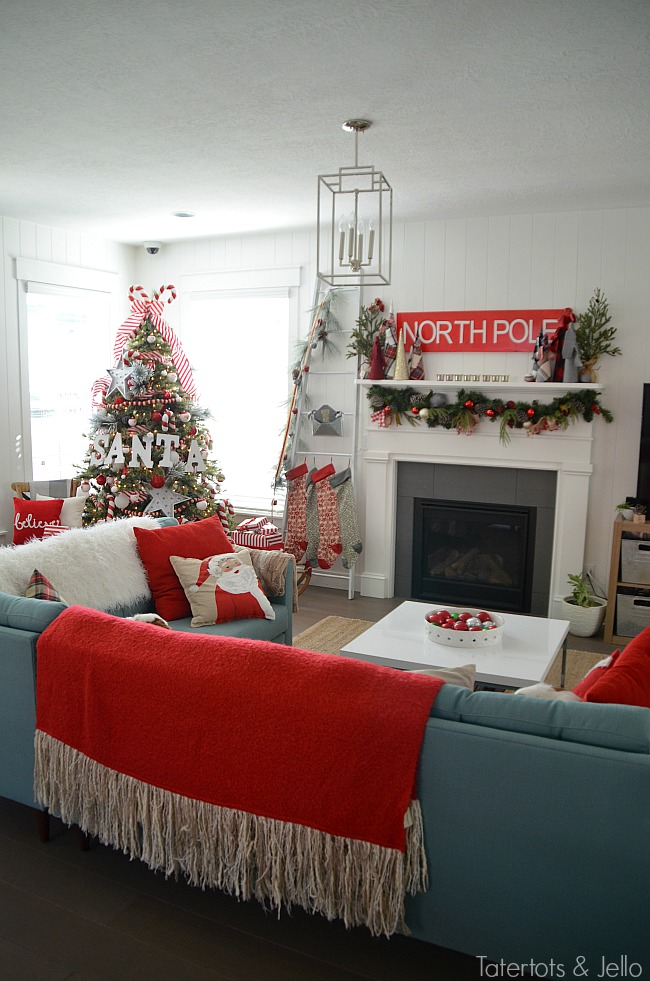 I added my little sled I've had for a few years. Aren't the coal fabric bags so cute? I think they are funny.
---
Santa North Pole Christmas Tree and Decorating Ideas!
---
I also made a little Santa scene in my glass birdhouse on my work desk. You can find all of the little village figurines at Michaels in the Christmas section.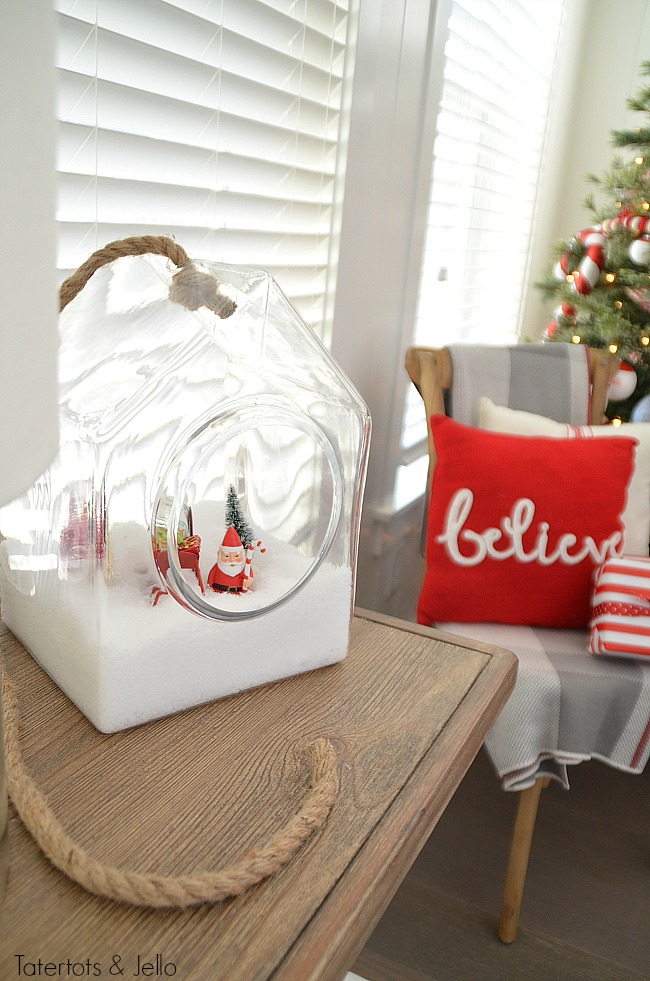 I added some simple wood letters that say SANTA to the middle of the tree.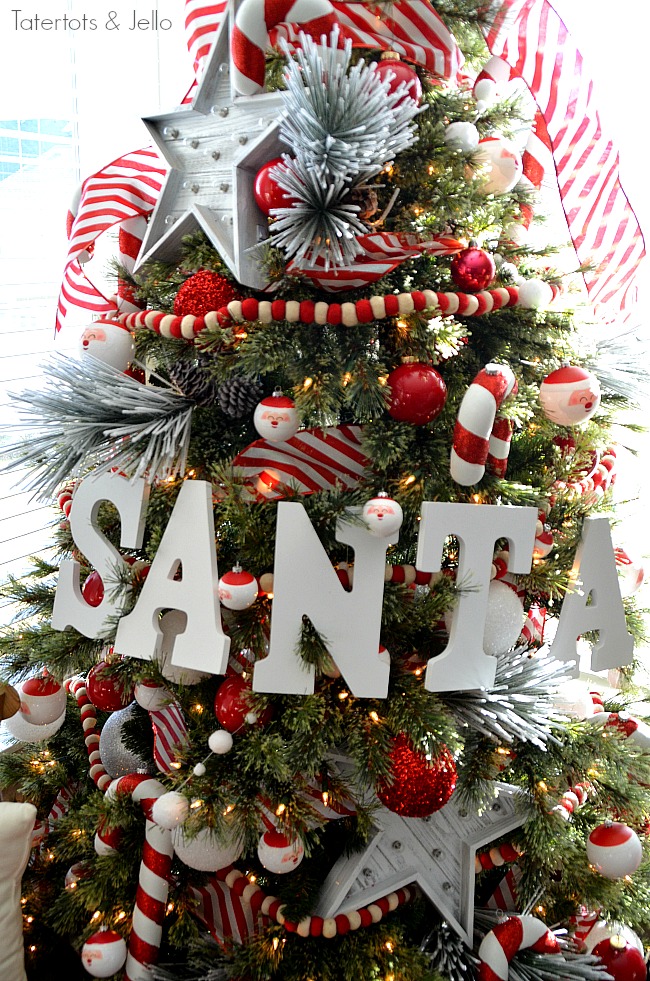 Instead of a star for the top of the tree I took two of the candy cane ornaments and hot glued them together criss-crossed and added a simple fabric bow.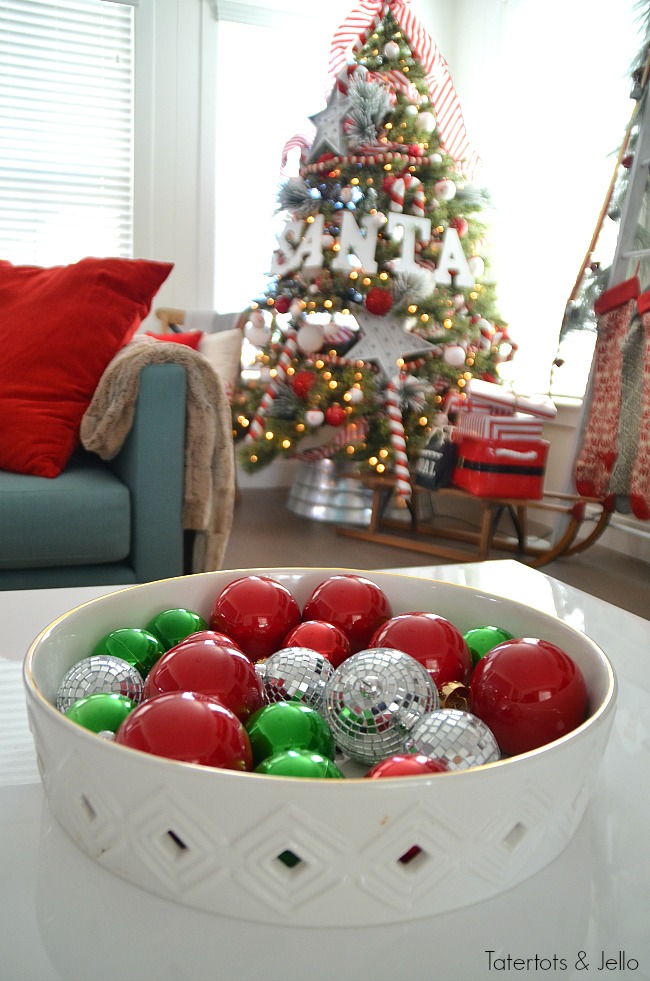 I love seeing all of the Holiday Tree ideas from the Michaels Makers! Be sure to check them all out!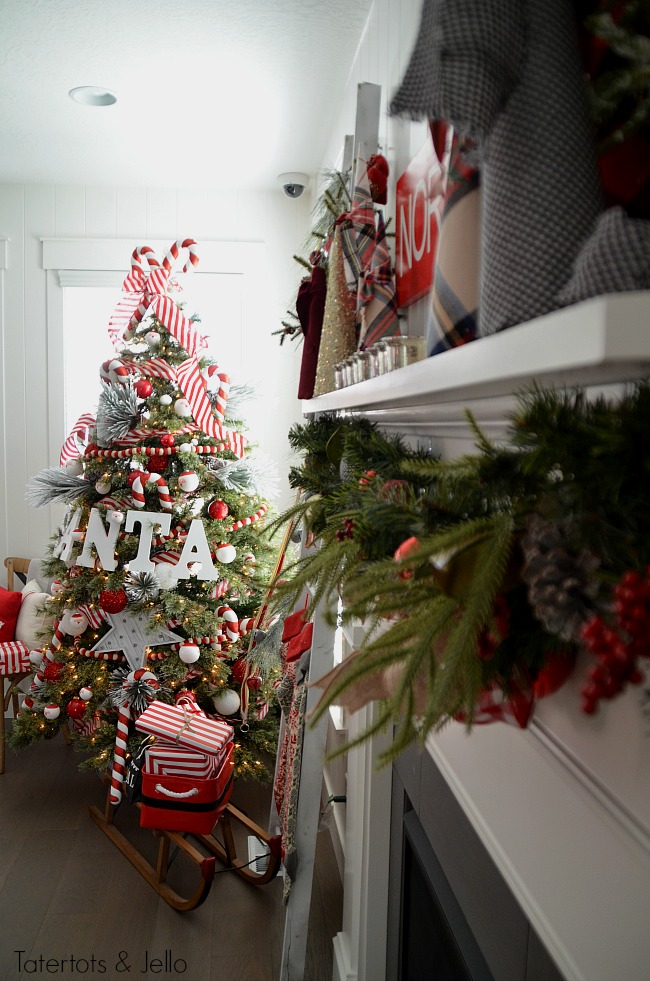 ---
Santa North Pole Christmas Tree and Decorating Ideas!
---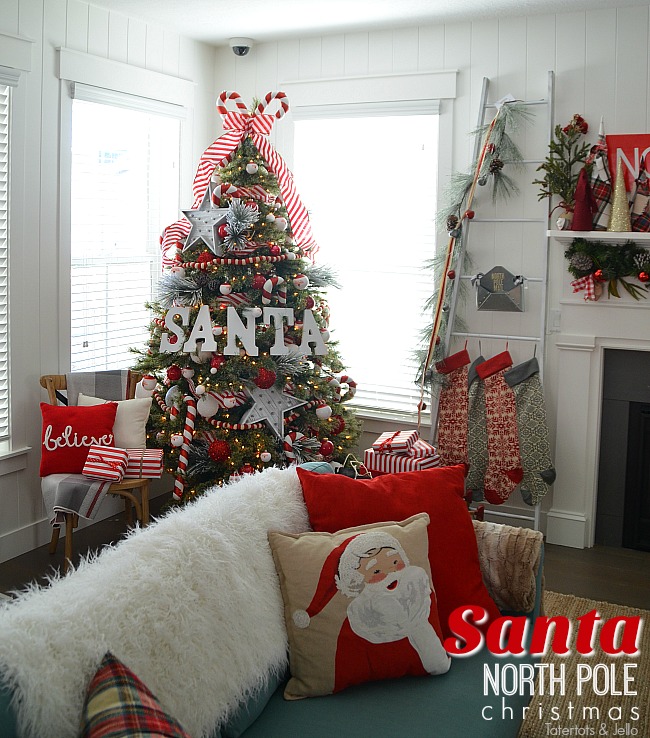 Michaels has their largest tree assortment this year, including colored and flocked trees. Check out all of their trees, ornaments and coordinating holiday décor on
Michaels.com!
[inlinkz_linkup id=665813 noentry=1 mode=1]
Have you started decorating for Christmas?
Do you put up a tree?
Share YOUR ideas in the comments!!
Have a festive day!
xoxo

Thanks to Michaels for the fun Dream Tree Challenge. All ideas are mine.