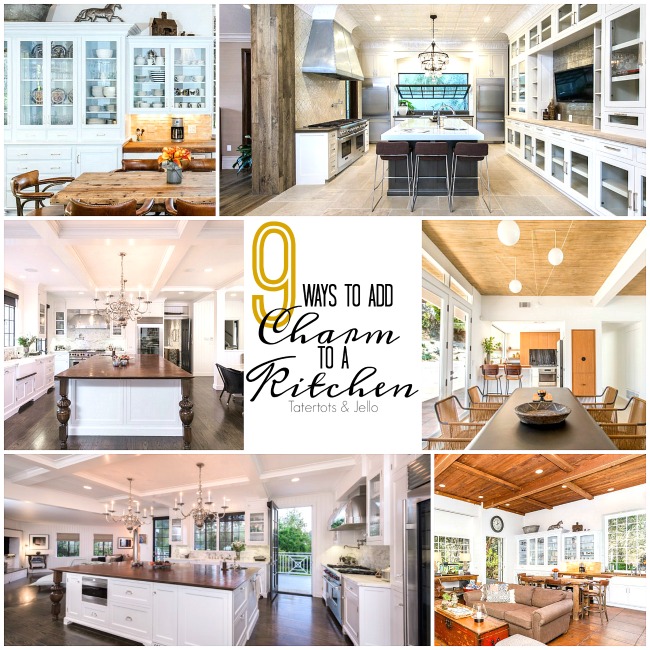 ---
9 Ways to Add Charm to a Kitchen
---
I love houses. New, old, remodeled, fixer-uppers. I will always treasure the time I spent fixing up the #1905Cottage. I loved that little home the first moment I went past it. I loved learning about the history and I loved the process of remodeling it and seeing it transform into a modern home that retained it's vintage charm. Now that we have moved into a brand-new home, I also love bringing in charming accents that warm up a new home's interior to reflect our family story.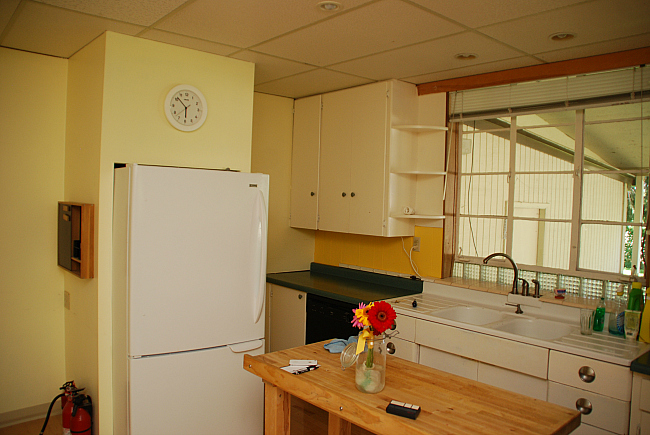 The #1905Cottage before
9 Ways to Add Charm to a Kitchen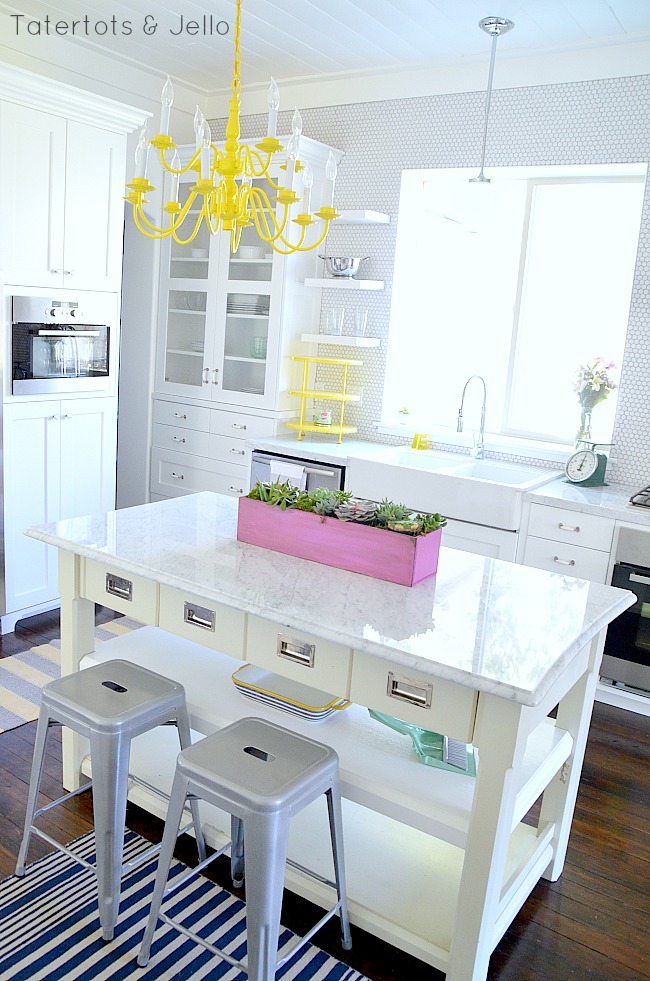 ---
9 Ways to Add Charm to a Kitchen
---
As we have been working on our brand-new home, I've loved seeing inspiration from many different sources. A couple of years ago I was introduced to Cindy Ambuehl Lifestyle, a wonderful source for high end decorating inspiration. I love the homes she has shared on her site. Most of which have a modern California vibe and many are also older homes that have been remodeled.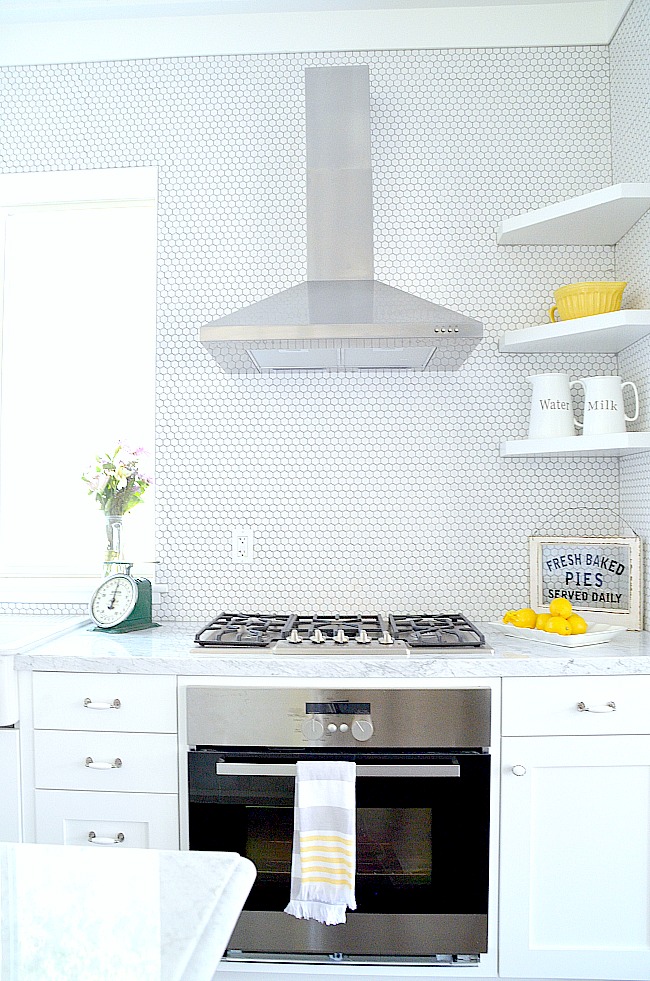 As we work on adding charm to our new-construction home, I thought it would be fun to share 9 ways to add modern charm to a kitchen! These are beautiful, high-end homes, but the gorgeous kitchen ideas that follow can be used to add charm to any home.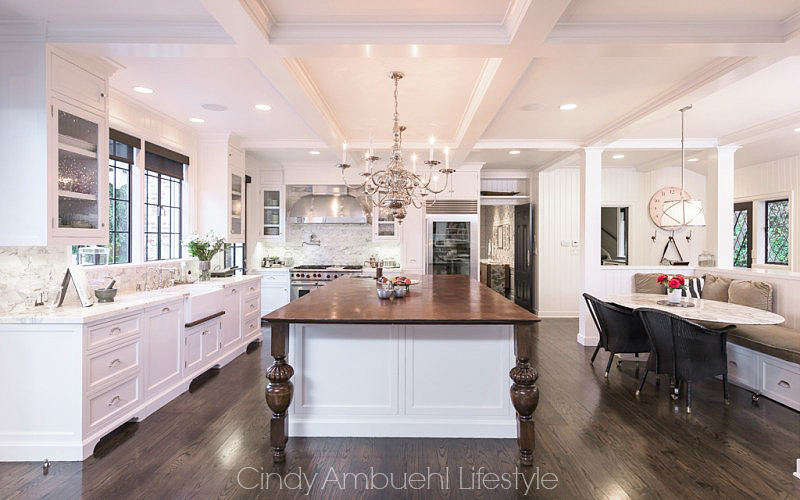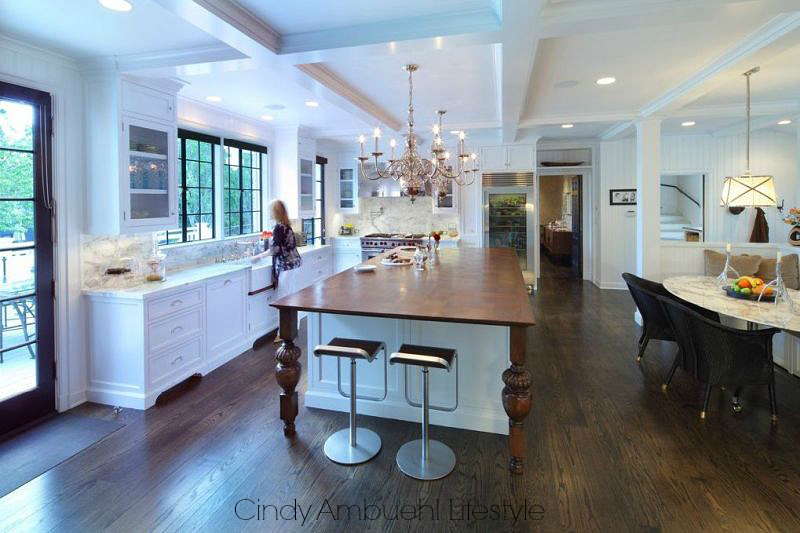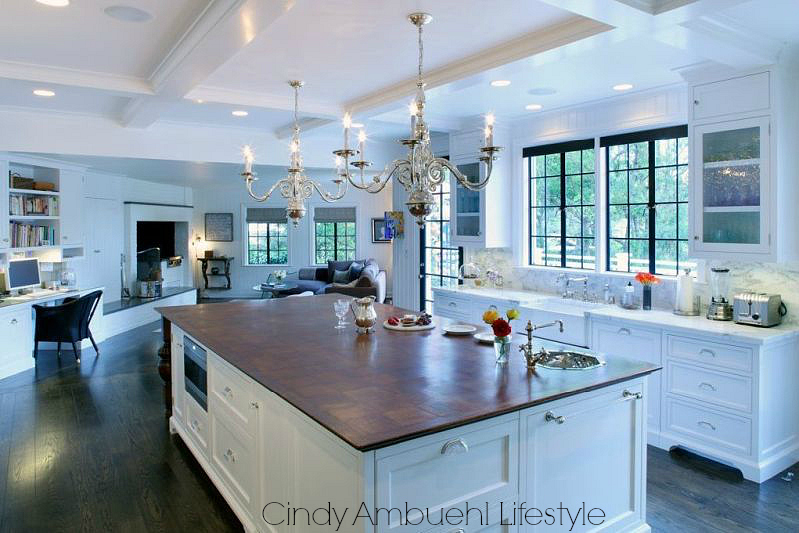 1. Add vintage elements.
This island is made out of an antique table. I love the warmth that the wood island top brings to the clean, modern kitchen.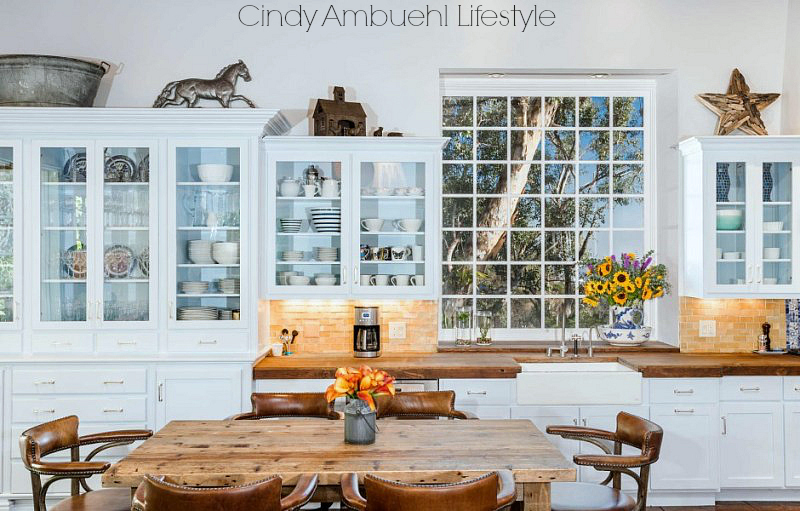 2. Consider adding butcher-block countertops.
Instead of granite, think about warming up the space with wood countertops. Not only do wood countertops bring color into a room, they are less expensive than granite or marble countertops.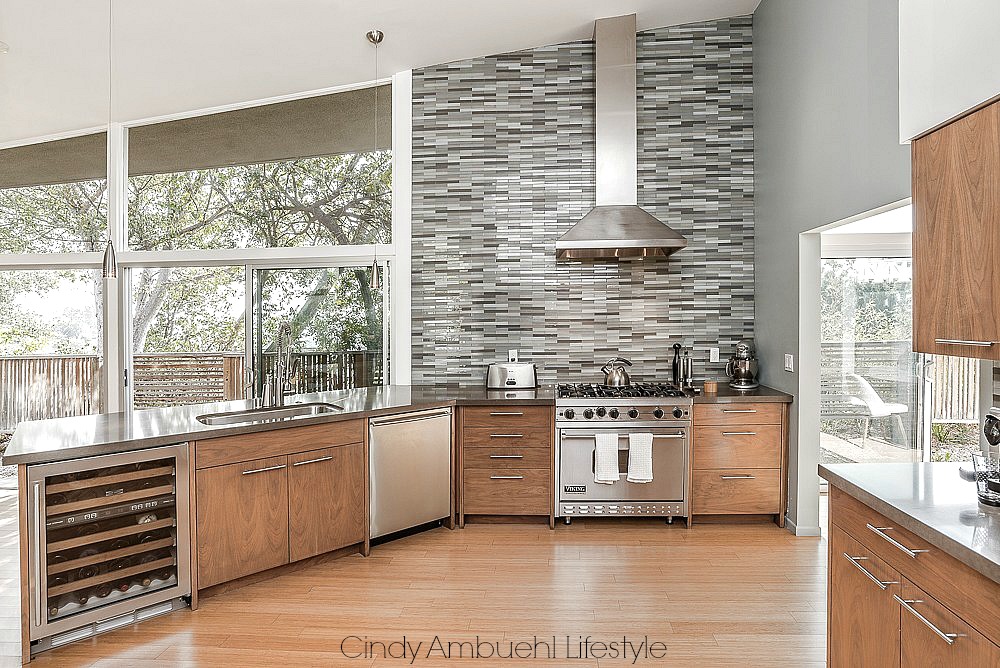 Instead of just tiling under the countertops, tile an entire wall to the ceiling. It will make the room seem larger.
3. Tile is an inexpensive way to bring in texture and color to a room.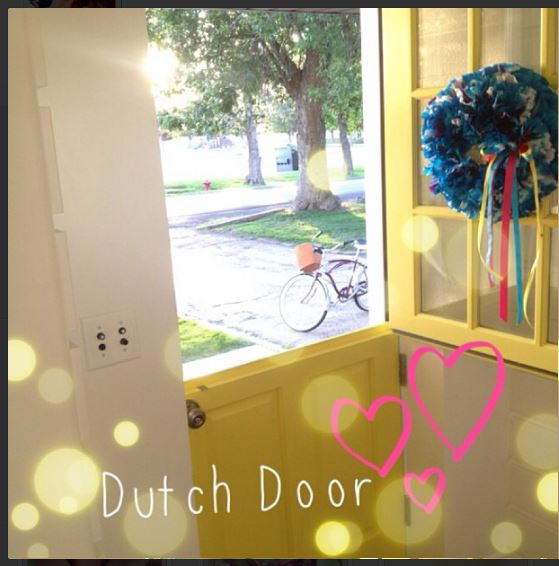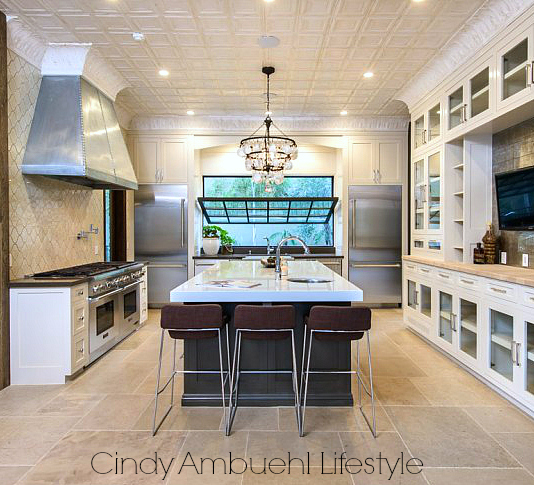 4. Add specialty windows or doors.
We added a dutch door at the #1905Cottage and it ended up being one of my favorite elements in the home. Another idea is a tilting window like the one above. It makes a wonderful architectural element in the room.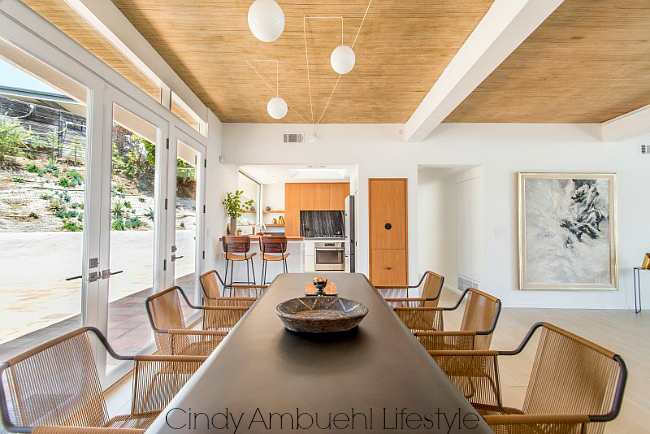 5. Add clean-lined planked ceilings.
The wood brings in warmth and texture to a modern kitchen space.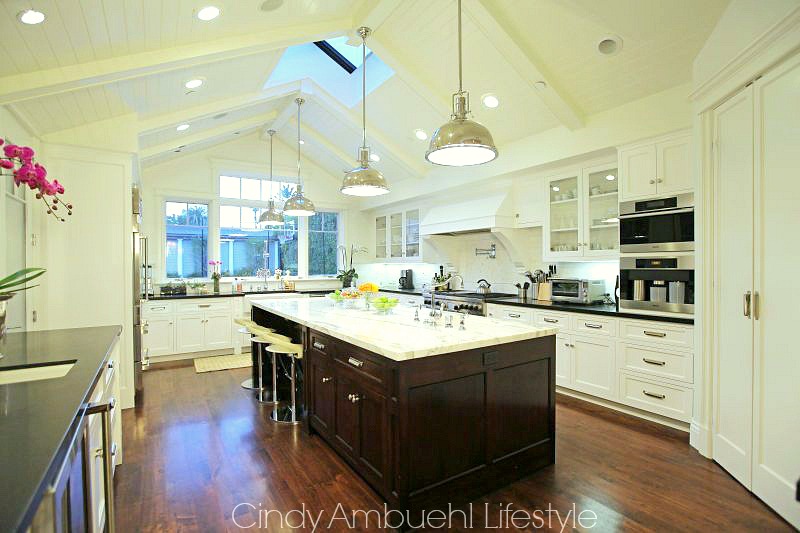 6. Bring in more light with multiple light fixtures and skylights.
Instead of recessed lights, add a few chandeliers or vintage-looking light fixtures to bring in character. And if your kitchen is still dark, consider adding a skylight or two. I added skylights in my bedroom at the #1905Cottage and I loved the natural light they provided.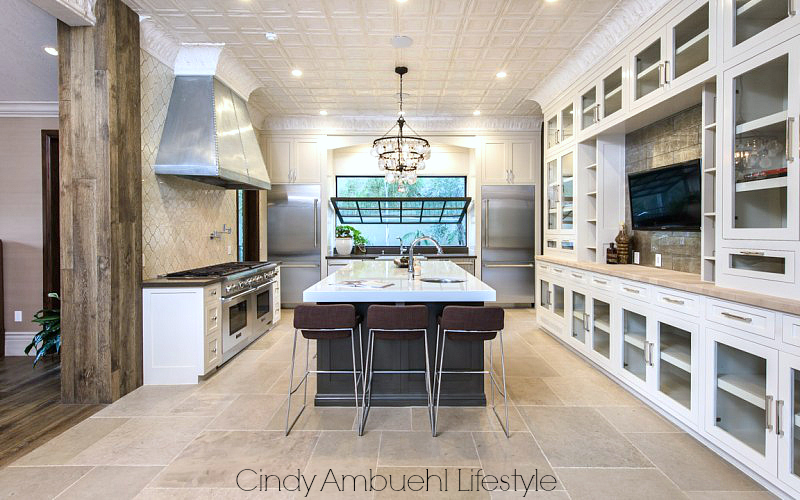 7. Install an unexpected ceiling.
Planked or wood ceiling have been increasingly popular, but how charming would a reproduction tin ceiling be? I love that idea, especially when paired with ultra modern counters and tile backsplash in a new kitchen or kitchen remodel.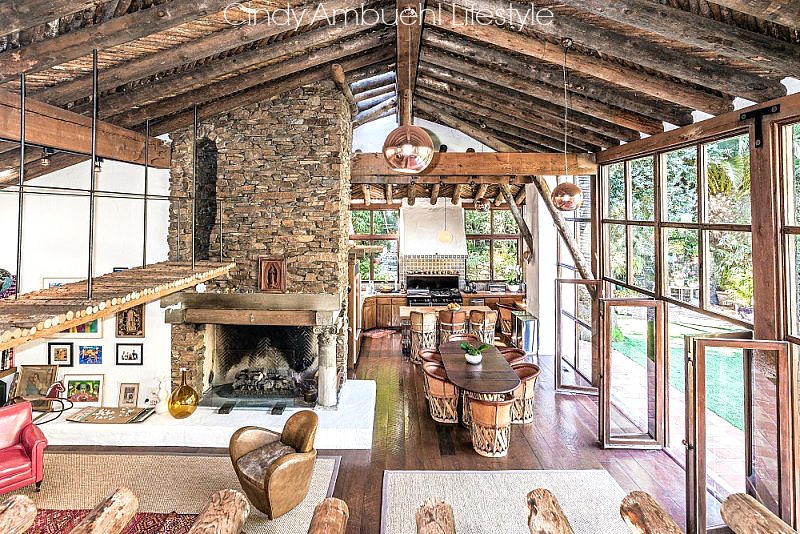 8. Add some rustic charm with a log ceiling.
The texture and color of the wood planks and beams would be a beautiful contrast with a new builder-grade home.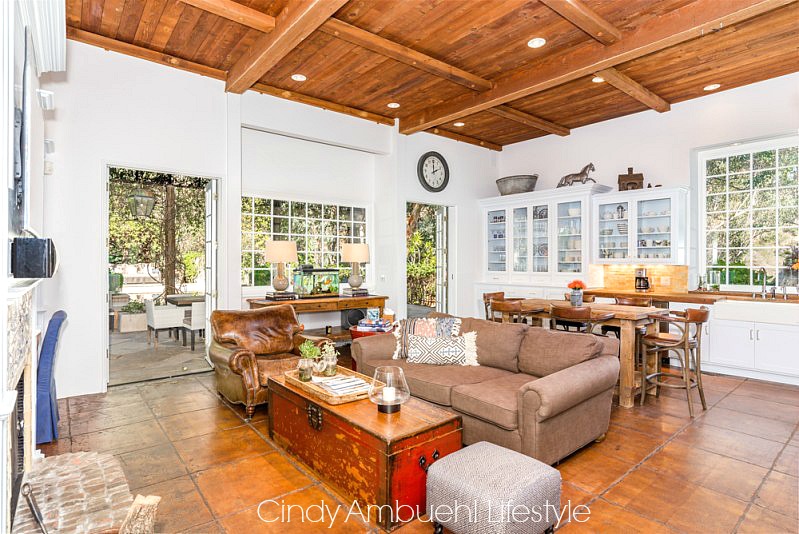 9. Add glass fronts to cabinet doors or add built-in furniture instead of builder-grade cabinets.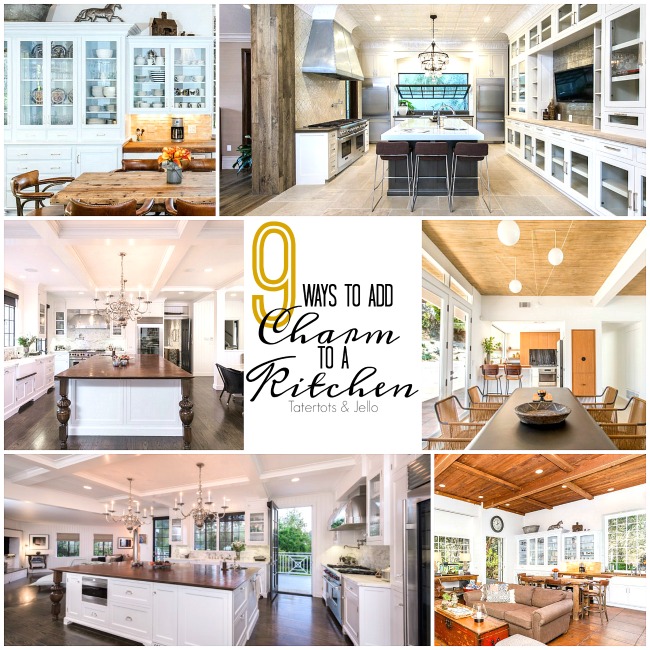 ---
9 Ways to Add Charm to a Kitchen
---
For more beautiful homes and design inspiration, be sure to head over to Cindy's site. I also love following Cindy on Instagram.
Yesterday, Cindy and her real estate company The Agency were sponsors at the annual Express Yourself fundraiser hosted by P.S. Arts. P.S. Arts is a non-profit Los Angeles based organization that brings dance, music, visual & theater arts to underserved public schools. Each November, celebrities and their families attend this awesome fundraiser to raise money and awareness for arts education in public schools. This year the booth's theme was "Home is Where the Art is" and was staged to look like a living room with a football game going. Celebrities like Mark Feuersteing and Adam Scott stopped by with their kiddos and made Duck Tape crafts. So amazing.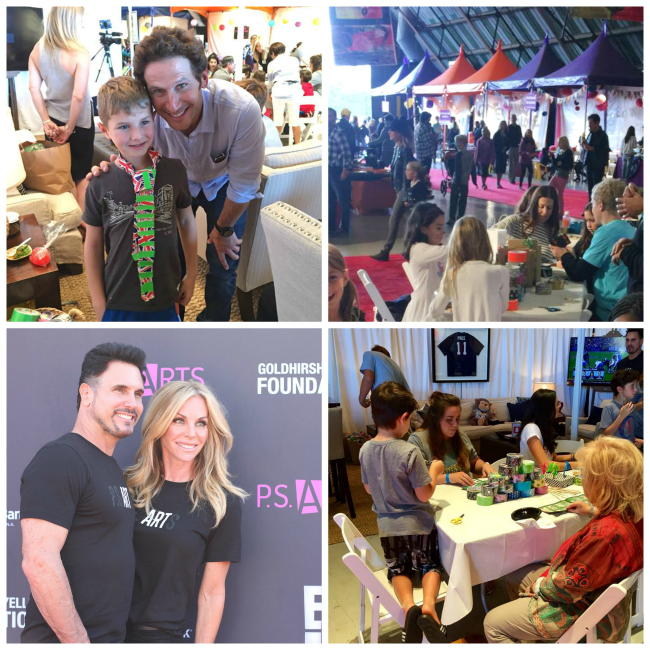 As a mom of four, and PTA committee member, I am a huge believer in encouraging the arts in schools! My kids love expressing themselves through art, and I am a huge proponent that all kids should be given that opportunity. Cindy and Duck Brand spent yesterday creating Duck Tape crafts for the kids at her Express Yourself booth. I love seeing celebrities and their children giving back to their community and supporting the arts! Awesome!! You can find out more about the fun event on Cindy's blog!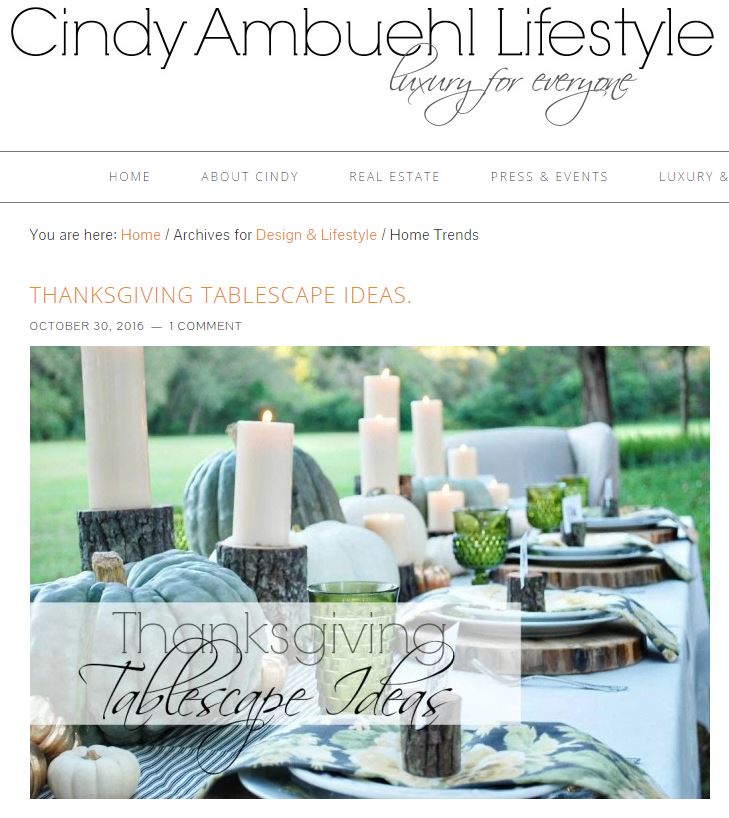 xoxo

Thanks Cindy Ambuehl for sponsoring letting me share your inspiring site with my readers! All opinions are my own.