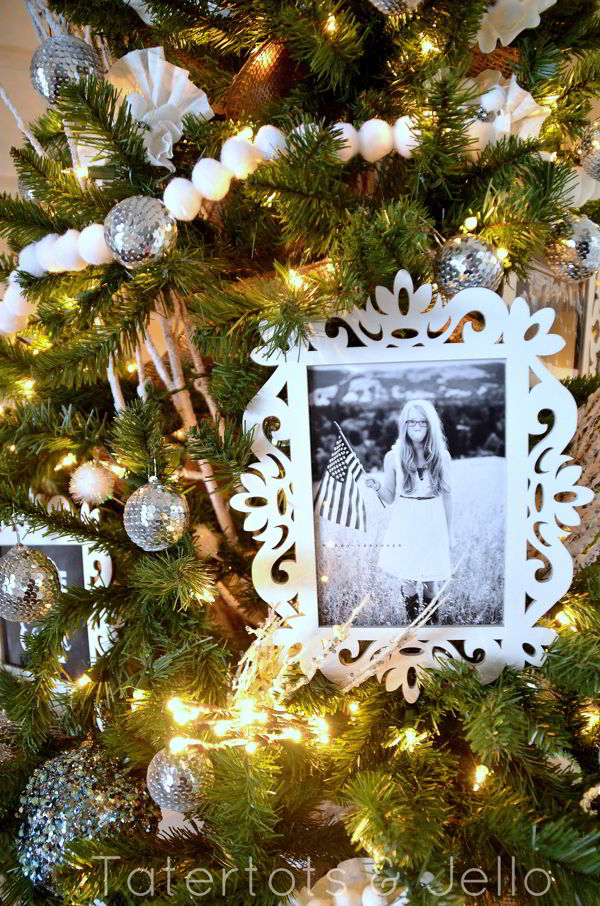 I love this time of the year!!
I am SO excited to decorate for Christmas.
So when Michael's contacted me and asked if I might want to design a tree for their tree challenge, I thought it would be SO fun.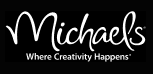 Michael's sent me a pre-lit 6-foot tree and a gift card and I headed over to the store to see what I could find. They have three different collections that they put together for the 2012 holidays. My favorite was the Crystal Elegance Collection. I LOVE that they based some of the collection off of a trip the design staff took to London. They travel around the world to look at trends and colors and use what they find to make the new collections for each year. SO cool!!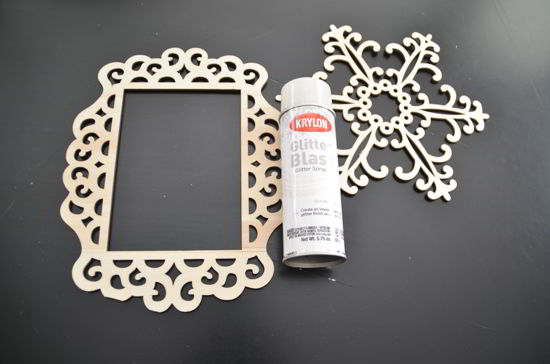 My main focal point of the tree are these laser-cut wood frames that I found at Michaels. They are very light and inexpensive — and I thought they would be perfect picture ornaments for my tree. They also come in several different sizes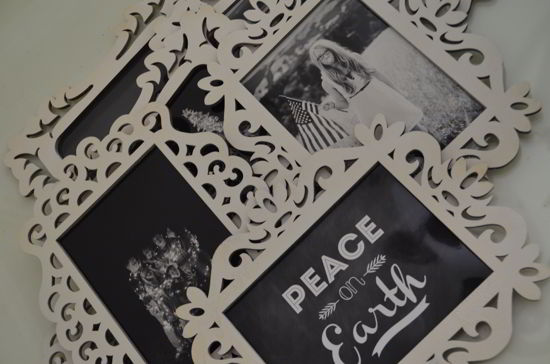 To make the photo ornaments, I took our family pictures and printed them out in black and white. Then I spray painted the frames. I cut out a piece of posterboard the same size as the frames and them taped the picture inside of the frame, with a piece of posterboard behind it to secure it. Then I placed the pictures throughout the tree. (printable from Poppy Seed Projects.) Thanks to my sister for the photos she took of us.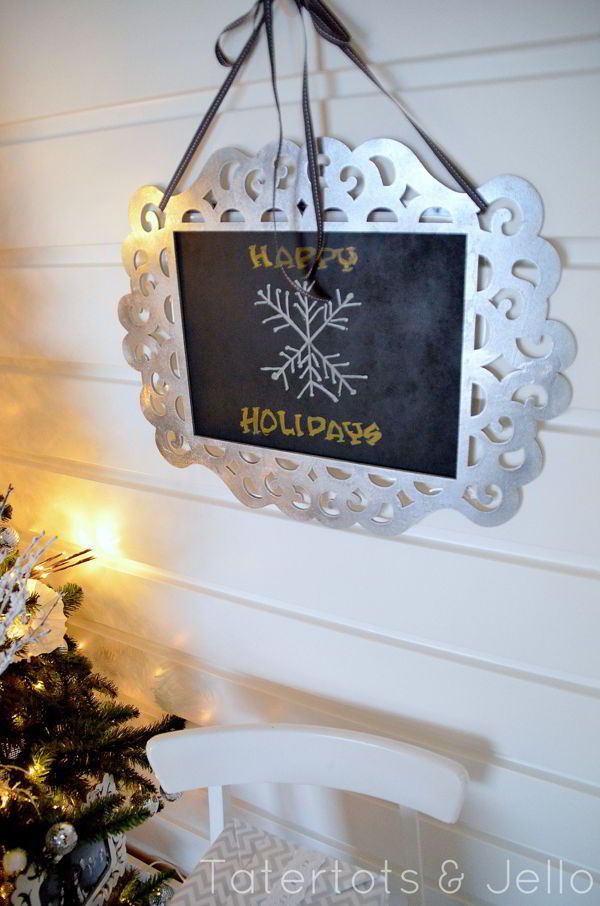 I also took a larger sized frame and spraypainted a piece of plywood with chalkboard paint. Then I put the chalkboard plywood behind the frame and attached it with ducktape. I looped some ribbon through the holes at the top of the frame and hung it on the wall with a Command Hook.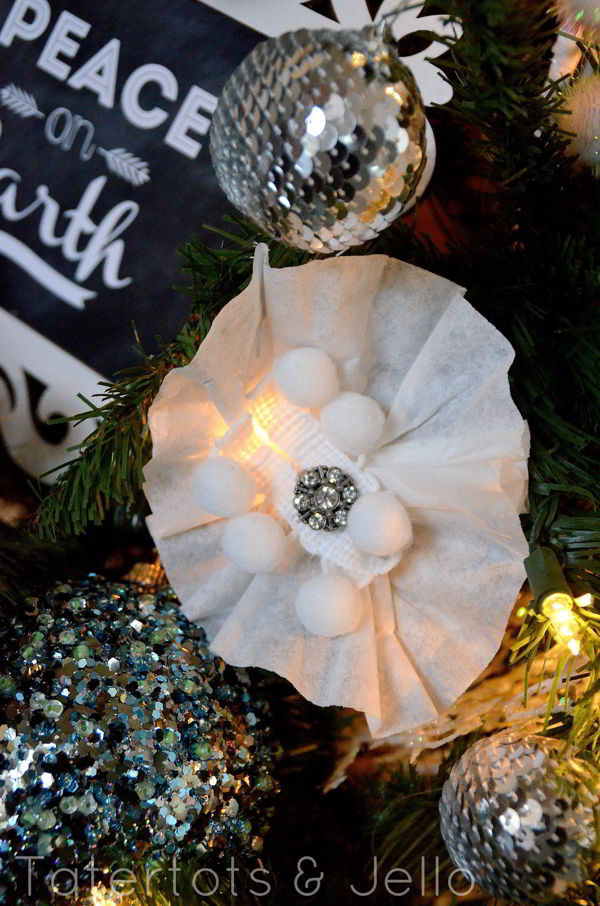 I also made some ornaments using coffee filters and some jewelry brooches from Michael's jewelry aisle. A tutorial for those is coming up soon.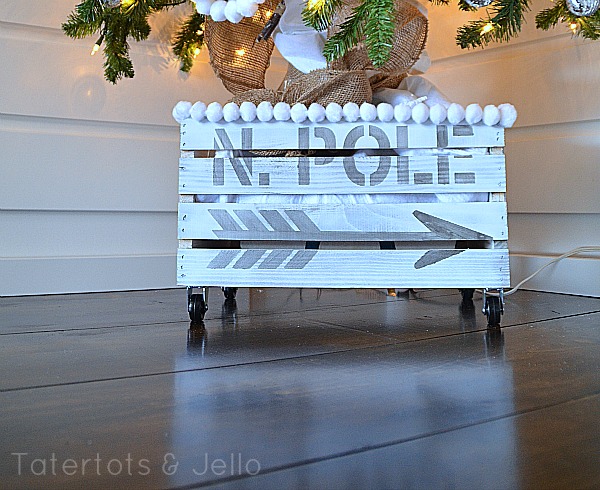 I put the tree in a crate that I found in the unfinished wood area, and then I stenciled and painted the crate and added wheels to the bottom. I love using this as an alternative to a tree skirt.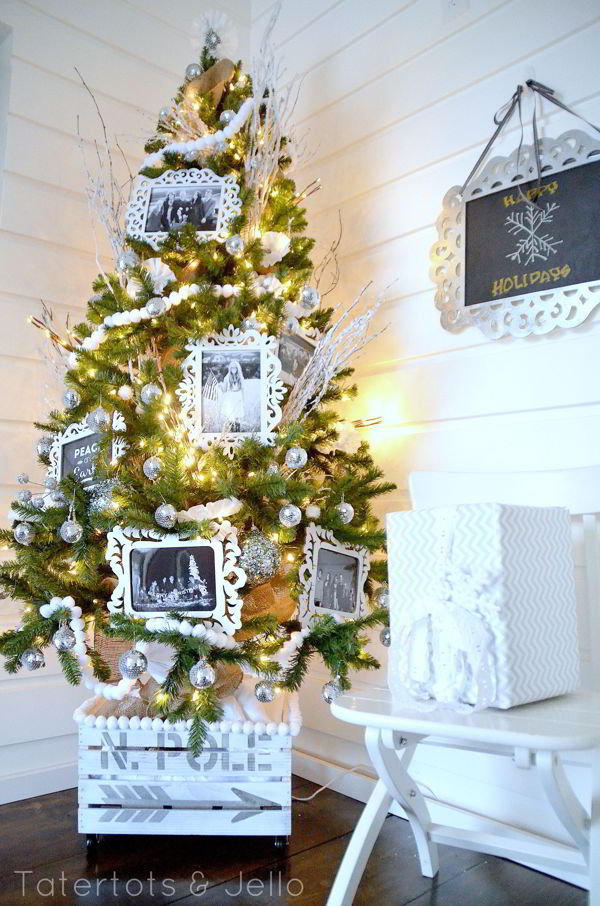 So now I have a cute tree for the season. And I love that I can look at it and see my family and some of the things we have done in 2012 together.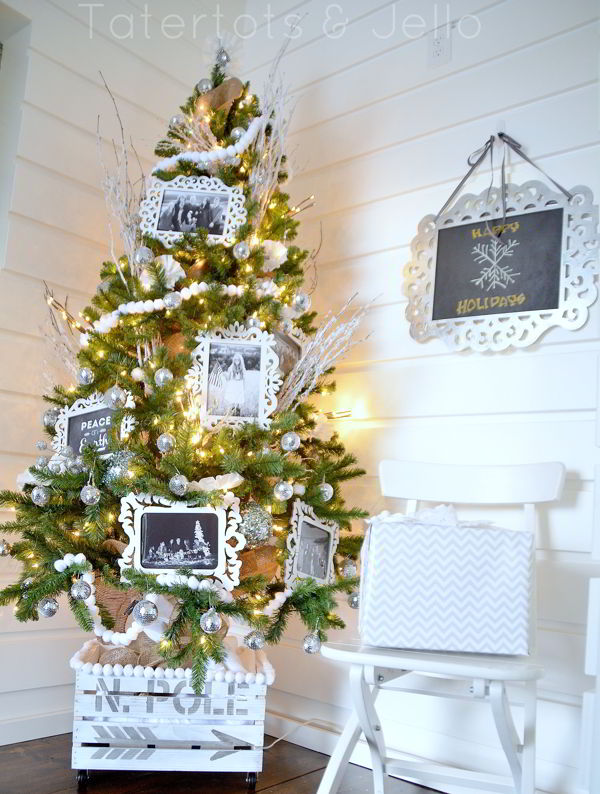 There are a few other bloggers who also took the tree challenge. I can't wait to see ALL of the trees and the great ideas!! You can check ALL of the trees out on Michael's Facebook page and they have a FUN Pinterest page set up for this challenge too – with tons of great tree decorating ideas. Hope over and be inspired for Holiday tree decorating!!
So fun!!
Happy Thanksgiving!!
xoxo


PS — I have a really exciting giveaway going on right now!!
Be sure to enter to win a Silhouette Portrait!!
It's a BRAND NEW addition to the Silhouette family.
I'm so excited to be giving one of the first ones away — the giveaway ends on Friday.