It's November and the Christmas season is coming soon!! This year has flown by so fast. I love the holidays and one of my favorite parts of blogging over the past few years has been Michaels Stores annual Christmas Tree Challenge. I love a theme tree!!

And since this year is the first year that we will be spending Christmas at the cottage, I loved the idea of basing this year's theme on the 1943 song "I'll Be Home for Christmas" Tree and Decor!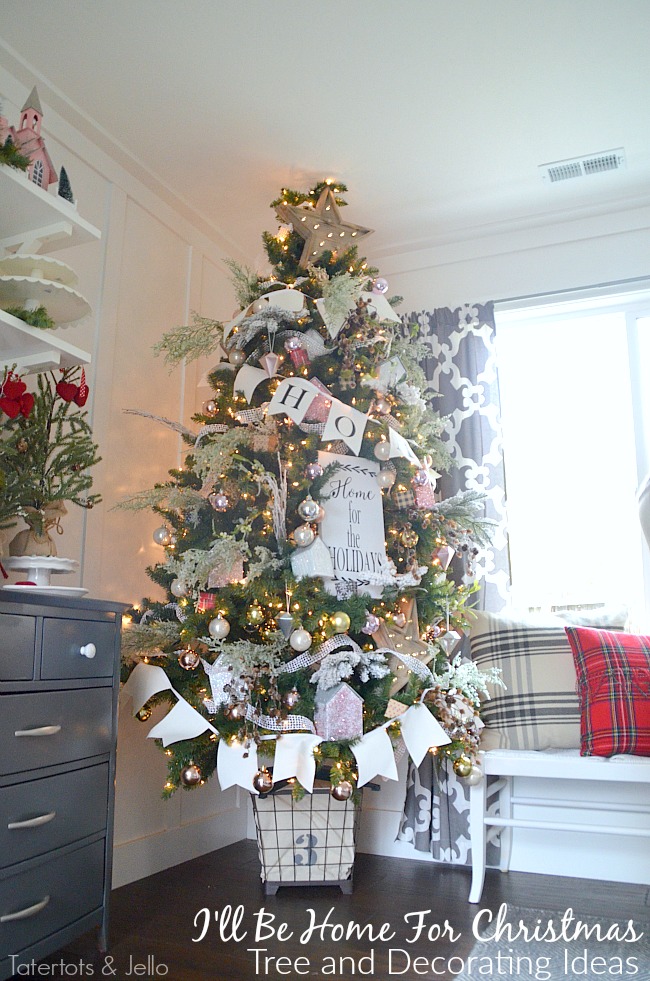 I think this is the fourth year that I have created a theme tree for Michaels Stores. Each year they send a 6 foot tree and each year I try to find something new to use as a base. This year I found this CUTE metal lined basket. I just set the tree on top. I love doing this because it makes the tree seem bigger and more substantial than it is. And I also love that it makes the space seem airier. Instead of having the branches almost touching the floor, this way the space around the tree is clear and ready for presents!!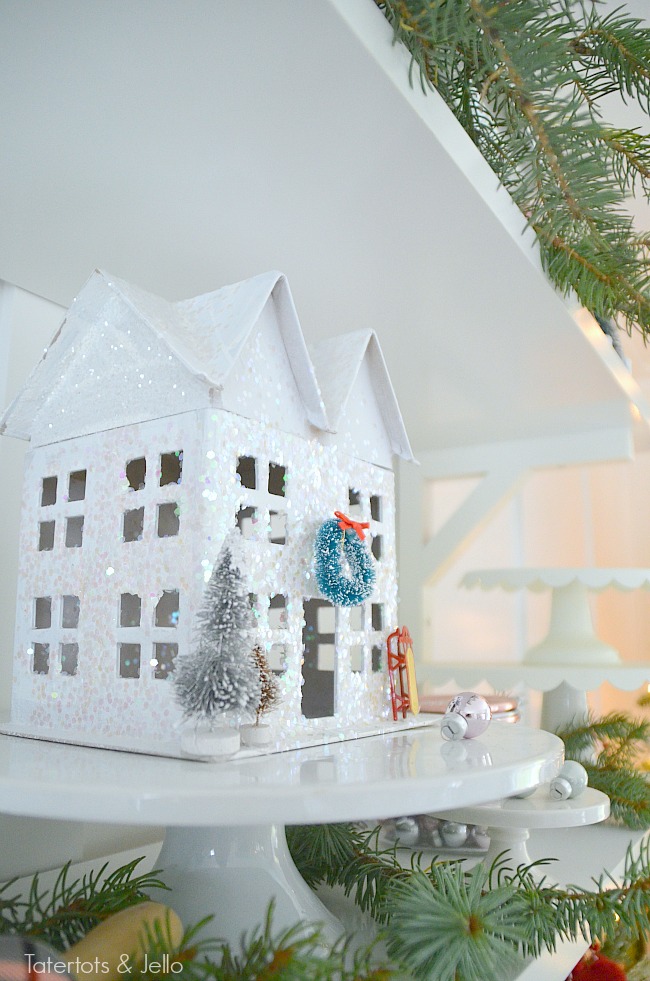 Since the theme of the tree is I'll be HOME for Christmas. I wanted the tree to have little houses all over it. So I looked around Michaels and found some little cardboard tree boxes. They had facades printed on the front and I wanted a simpler look so I painted them all white and then added glitter.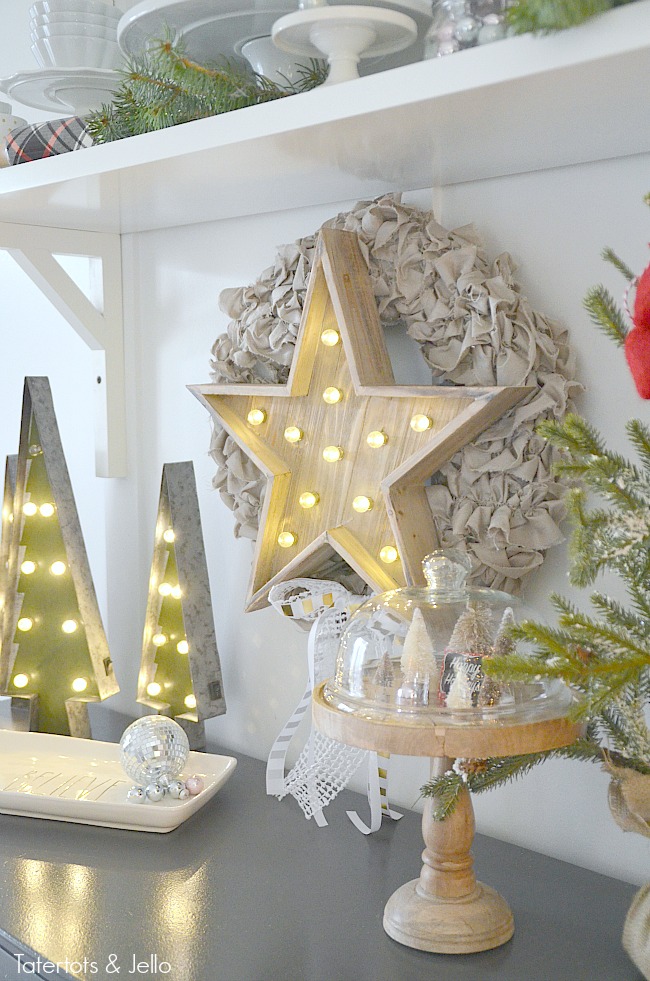 I also created a sign for the middle of the tree.
Michaels has some amazing marquee lights right now. I loved the star ones. They have kind of a barnwood look and I thought it was so pretty with the white and pastels of the ornaments and houses. I also found these three marquee metal christmas trees at Michaels.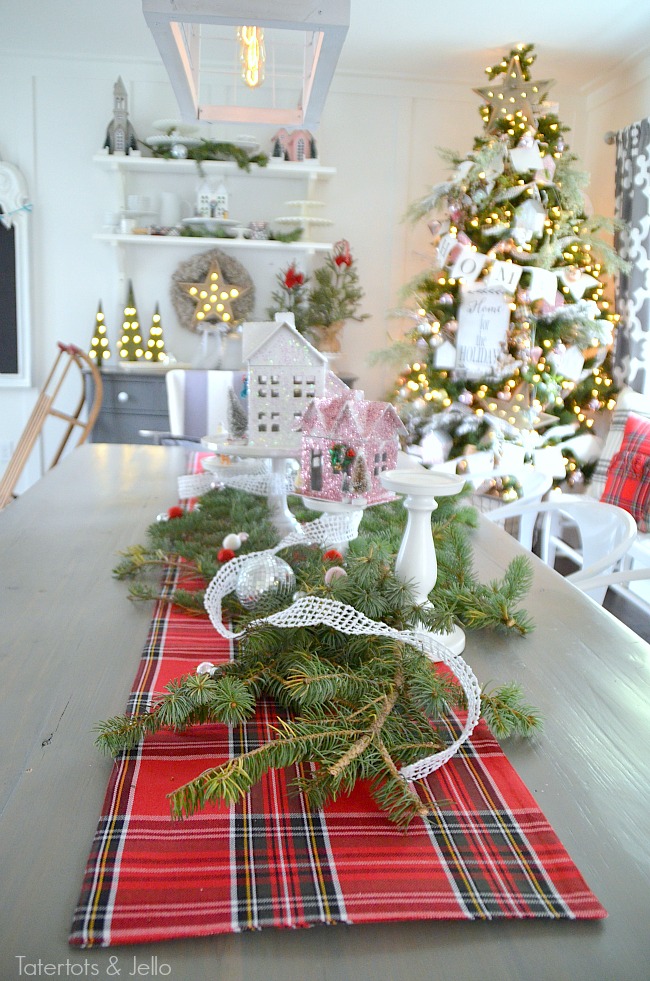 I wanted my table to match the tree so I found some bigger paper mache houses and I painted and glittered those and then surrounded them with evergreen boughs from the tree in front of the cottage.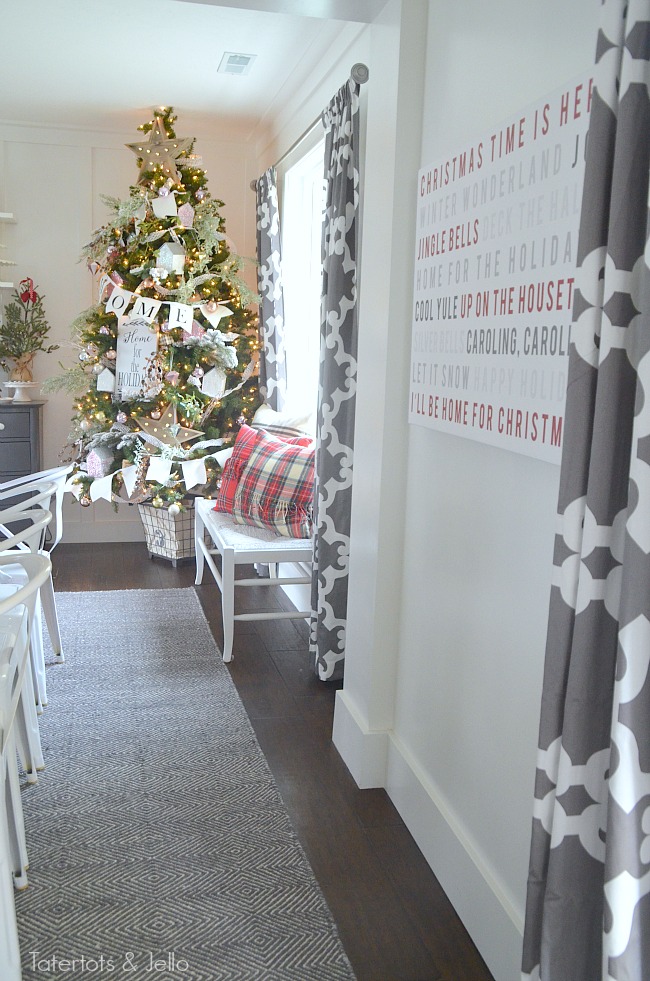 One other thing I created was a banner that says HOME. I found the white pennants at Michaels and then added heat transfer letters and ironed them on the pennants.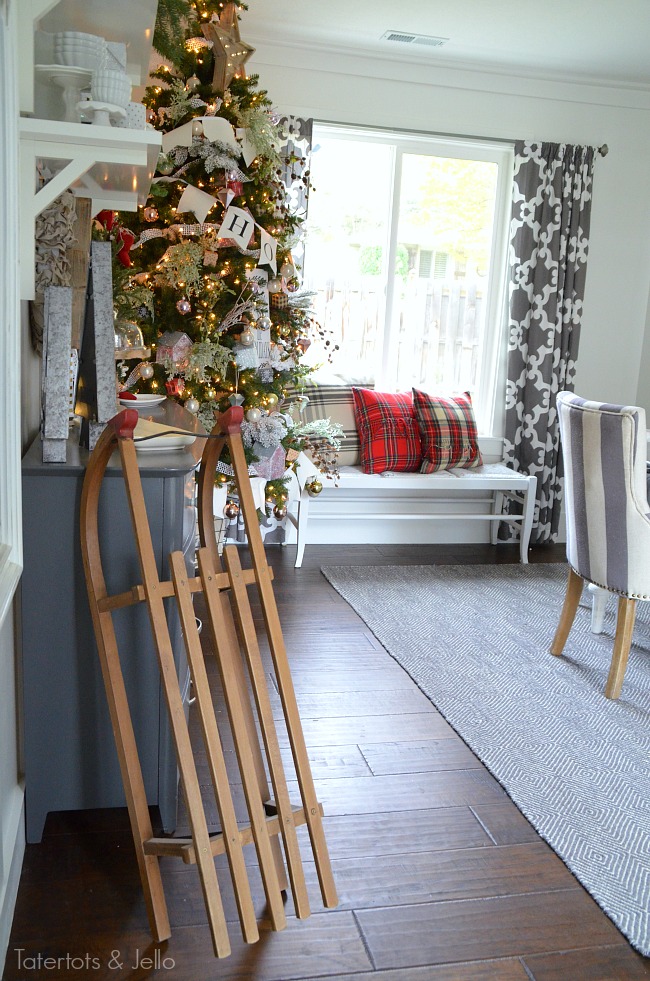 Now my dining room is all ready for the holidays!!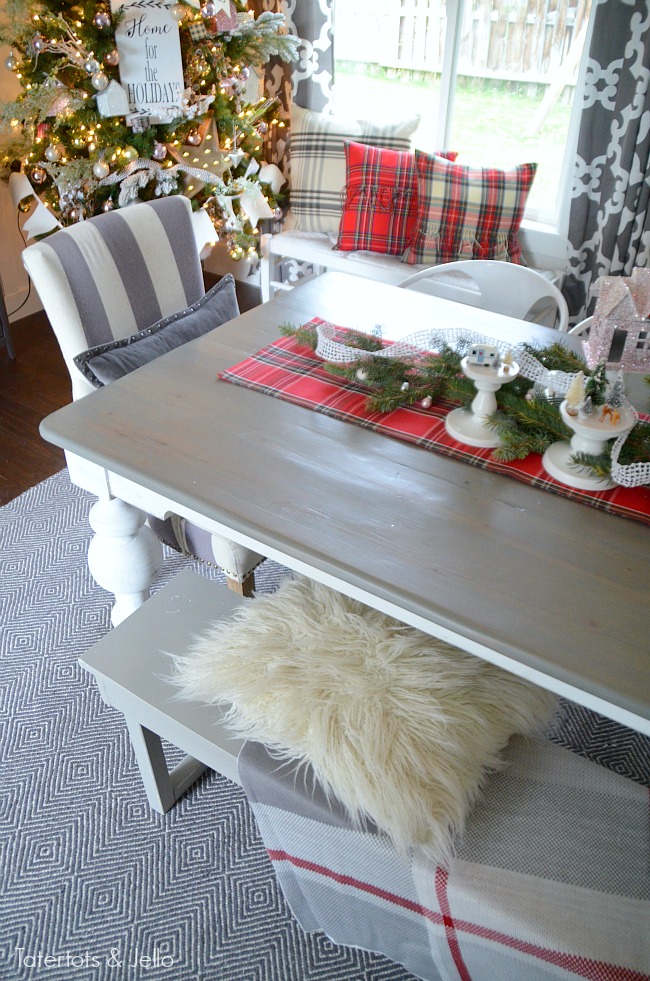 Here are the trees I made in the past for this challenge:
Red and White 12 Days of Christmas Tree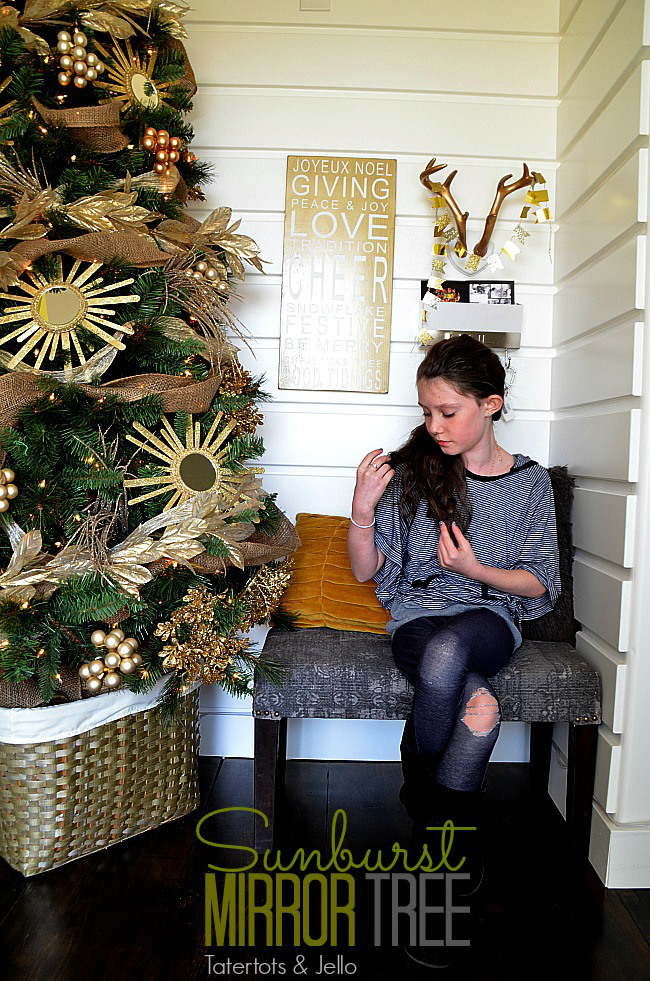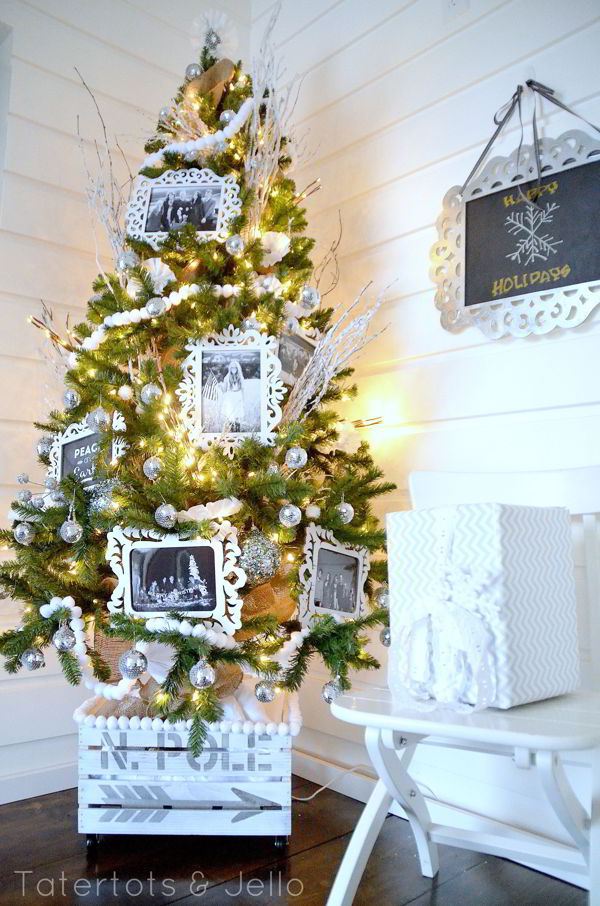 Plus,
From now until November 14, you can get FREE shipping on all Christmas trees that are 6ft or taller on Michaels.com!
If you're just getting started on your holiday decor, you can also check out some of the ornament projects and tutorials available on Michaels.com.
I am SO excited to see all of the other tree ideas from the other #MichaelsMakers. I love this time of the year!!!


I hope these ideas have inspired you!
Have an amazing day!!
xoxo