Easy Early Fall Decorating Ideas. Wondering how to transition from summer to early Fall? Here are some easy ideas with no pumpkins!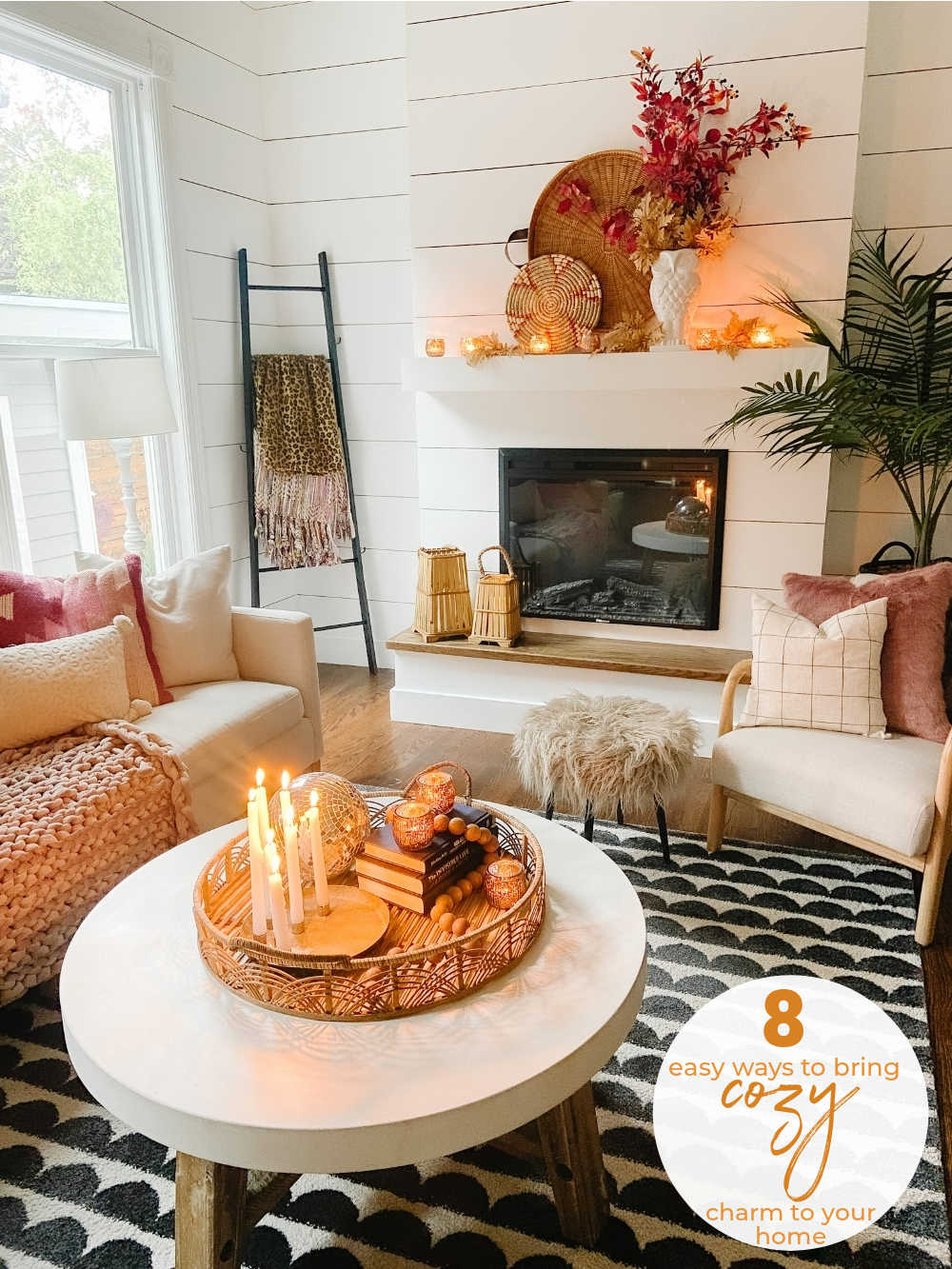 Easy Early Fall Decorating Ideas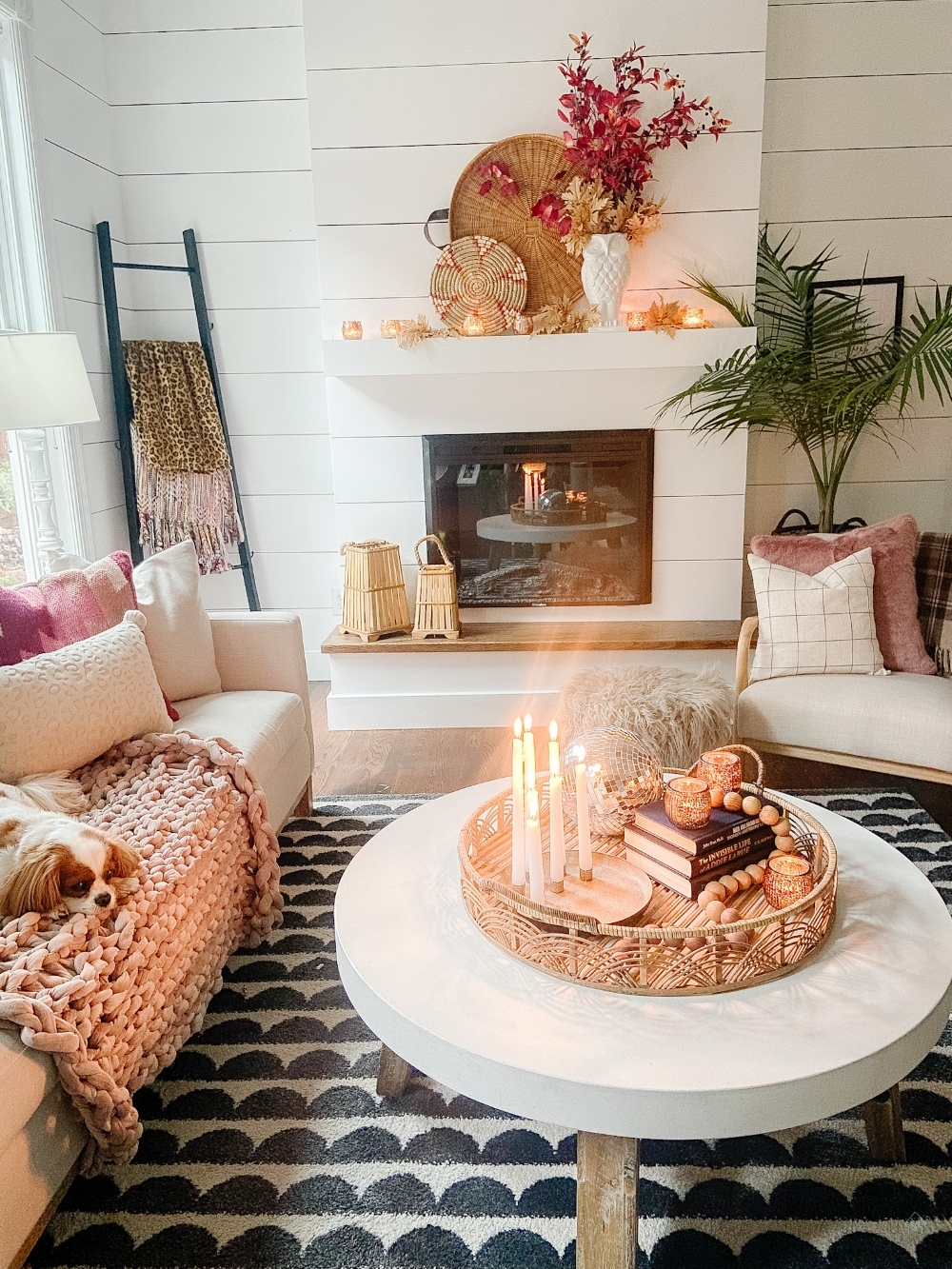 I love this time of year, it's still warm but with the kids going back to school, I also get excited for fall and fall decor! I love bringing a few cozy elements of fall into my home this time of year.
Early Fall Decorating Ideas with No Pumpkins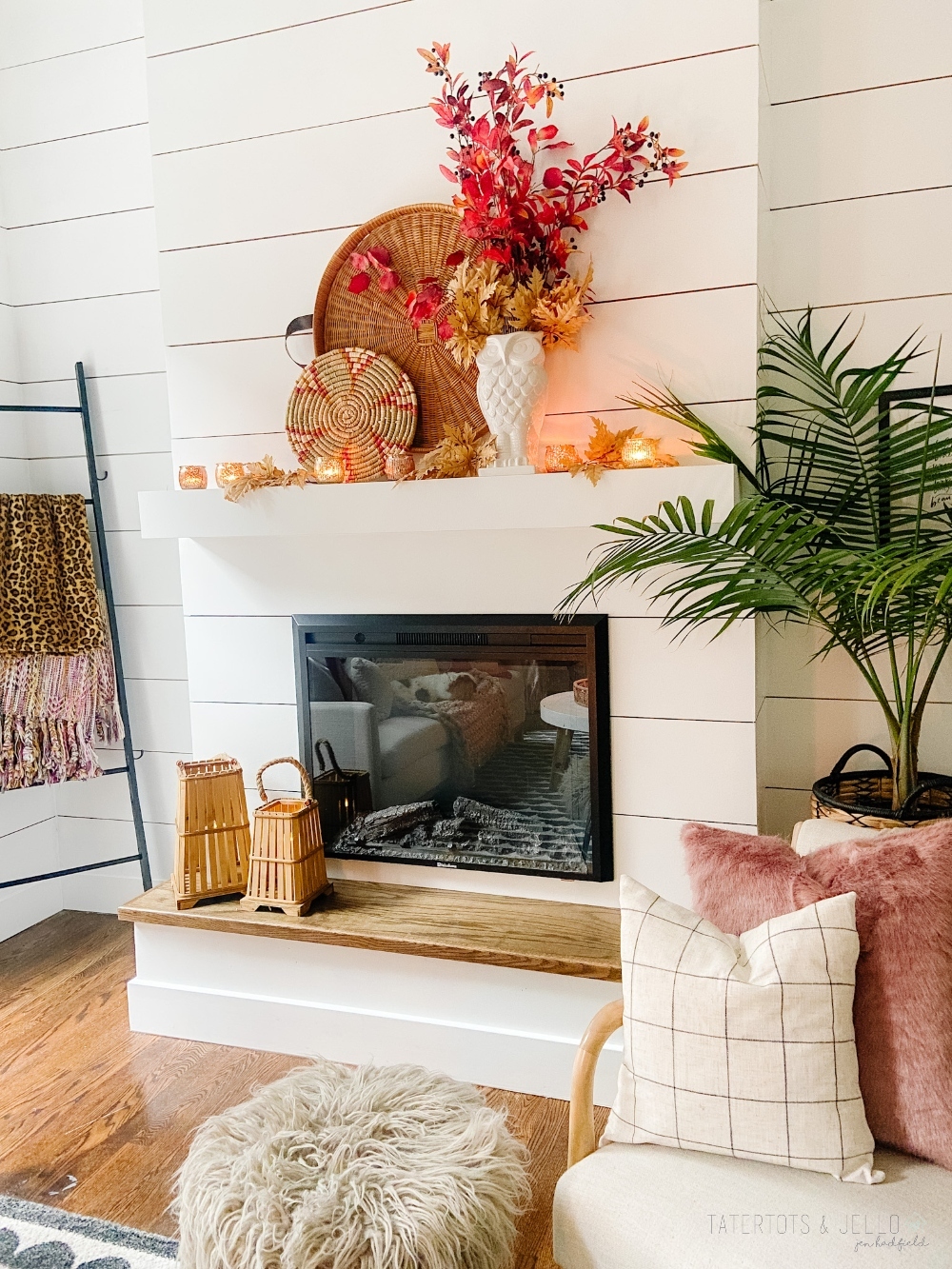 I think when people hear "Fall Decorating", they automatically envision pumpkins covering every surface. And while I LOVE pumpkins, I agree that August and even early September it's too early to haul the pumpkins out!
8 Easy Ways to Add Cozy Charm to Your Home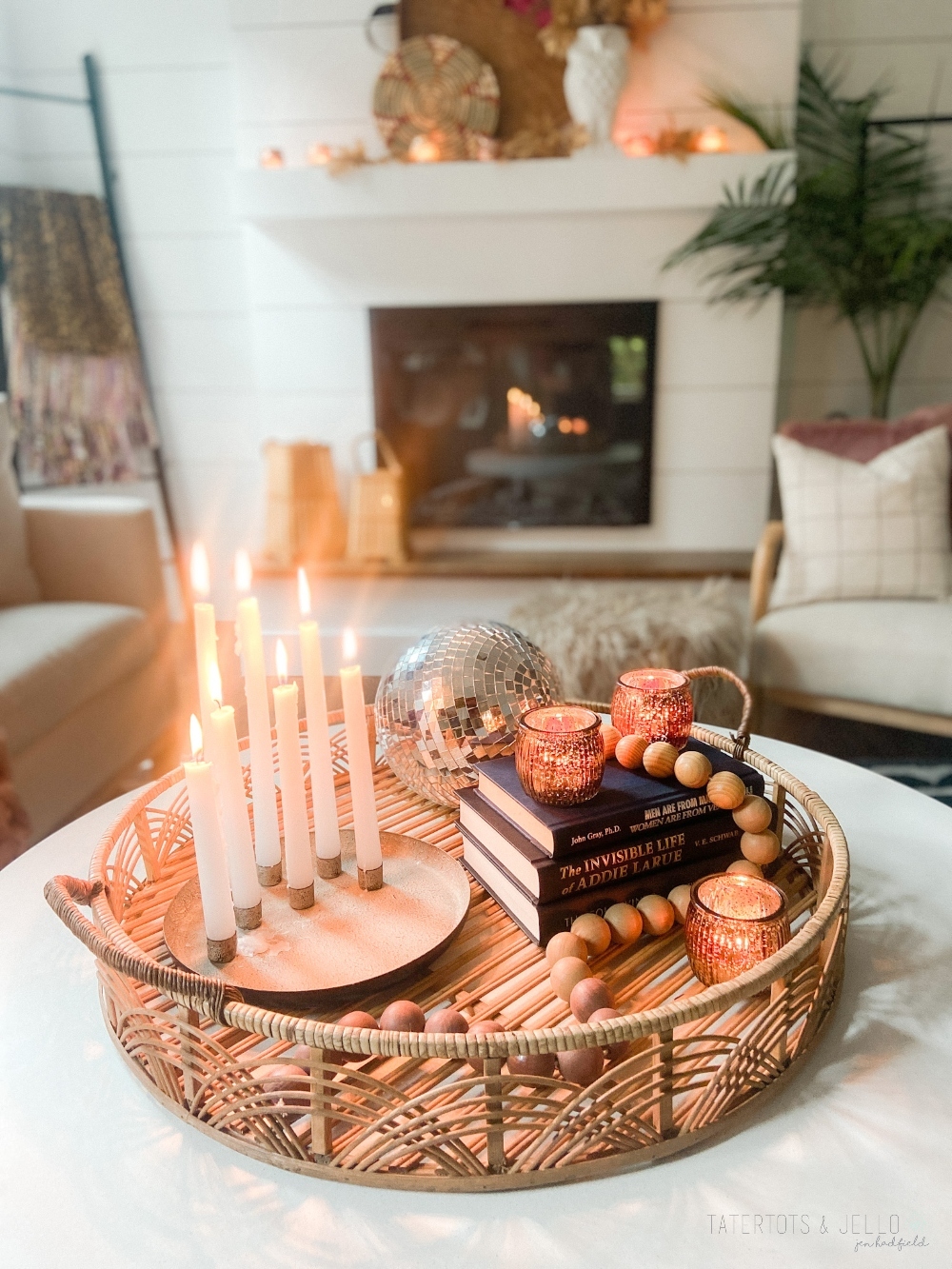 I'm sharing 8 easy ways I brought some coy vibes to our home for early fall. Use one or all to add some fall charm to your home this year !
Early Fall Decorating Ideas: Warm Metallics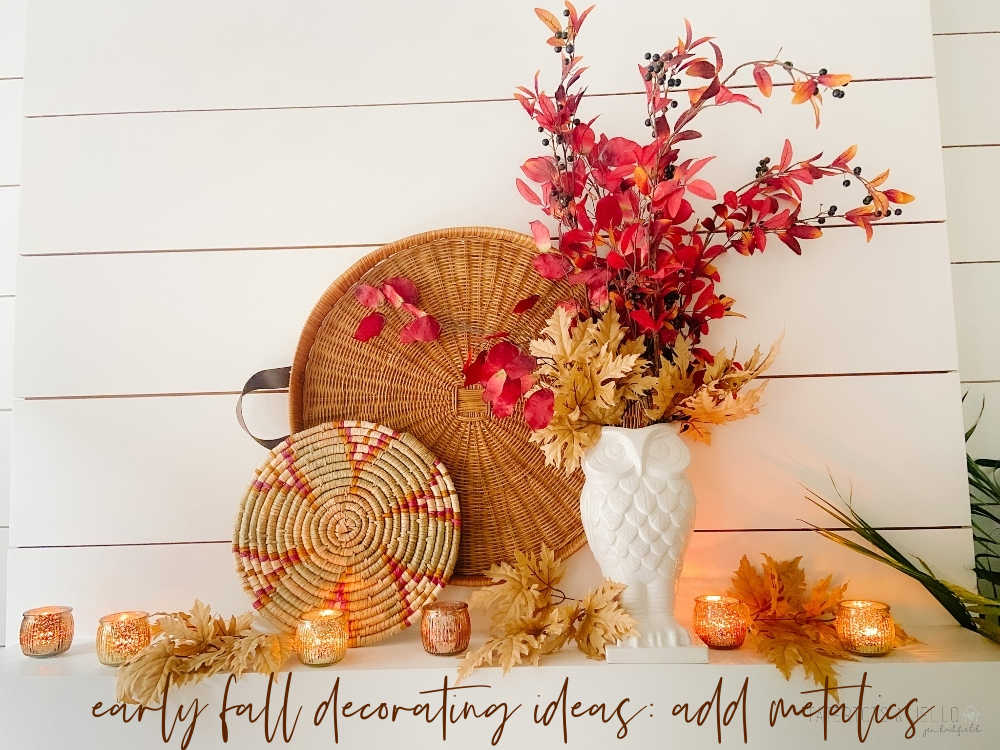 One easy way to incorporate some fall coziness is bringing some warm metallic hues into your home. I used mercury glass candles in soft gold, dark gold and copper! I love the cozy shine they bring to our fireplace and coffee table arrangement!!
Early Fall Decorating Ideas: Wood Tones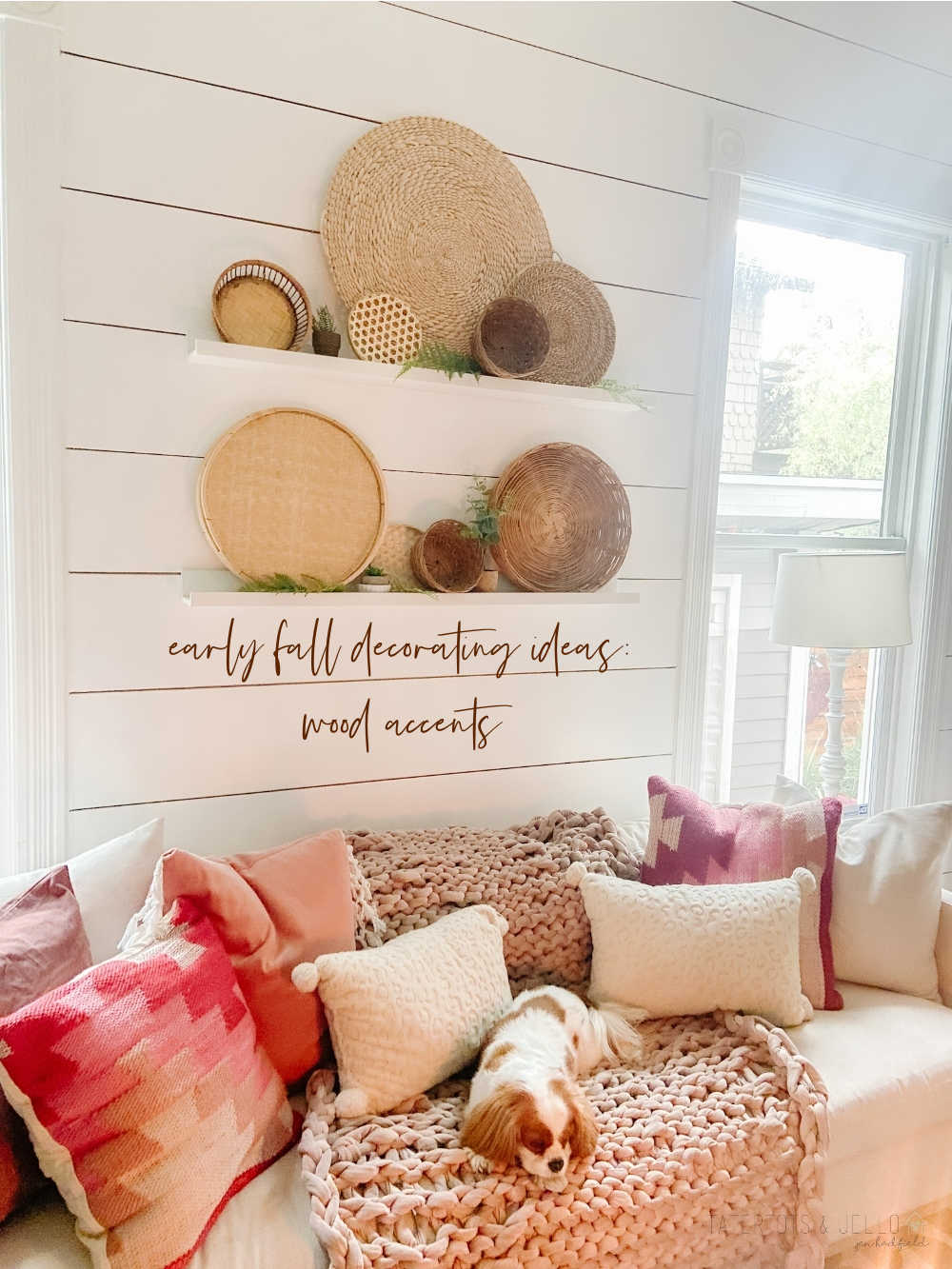 There's something so pretty about wood tones, especially in the fall. I brought wood tones into this room in a few different ways. The first was I took down the butterfly elements that I had all spring and summer and replaced those items with wood baskets that I have been thrifting all summer! Of course baskets can be used all year but I love the way they look, paired with the metallic candle holders! My mom gave me this gorgeous huge basket and I paired it with a basket I found on clearance at Hobby Lobby from their spring line. I love the pink tones in the basket! I also added a big basket on our coffee table that I used as the base layer for the coffee table arrangement I created.
Early Fall Decorating Ideas: Leaves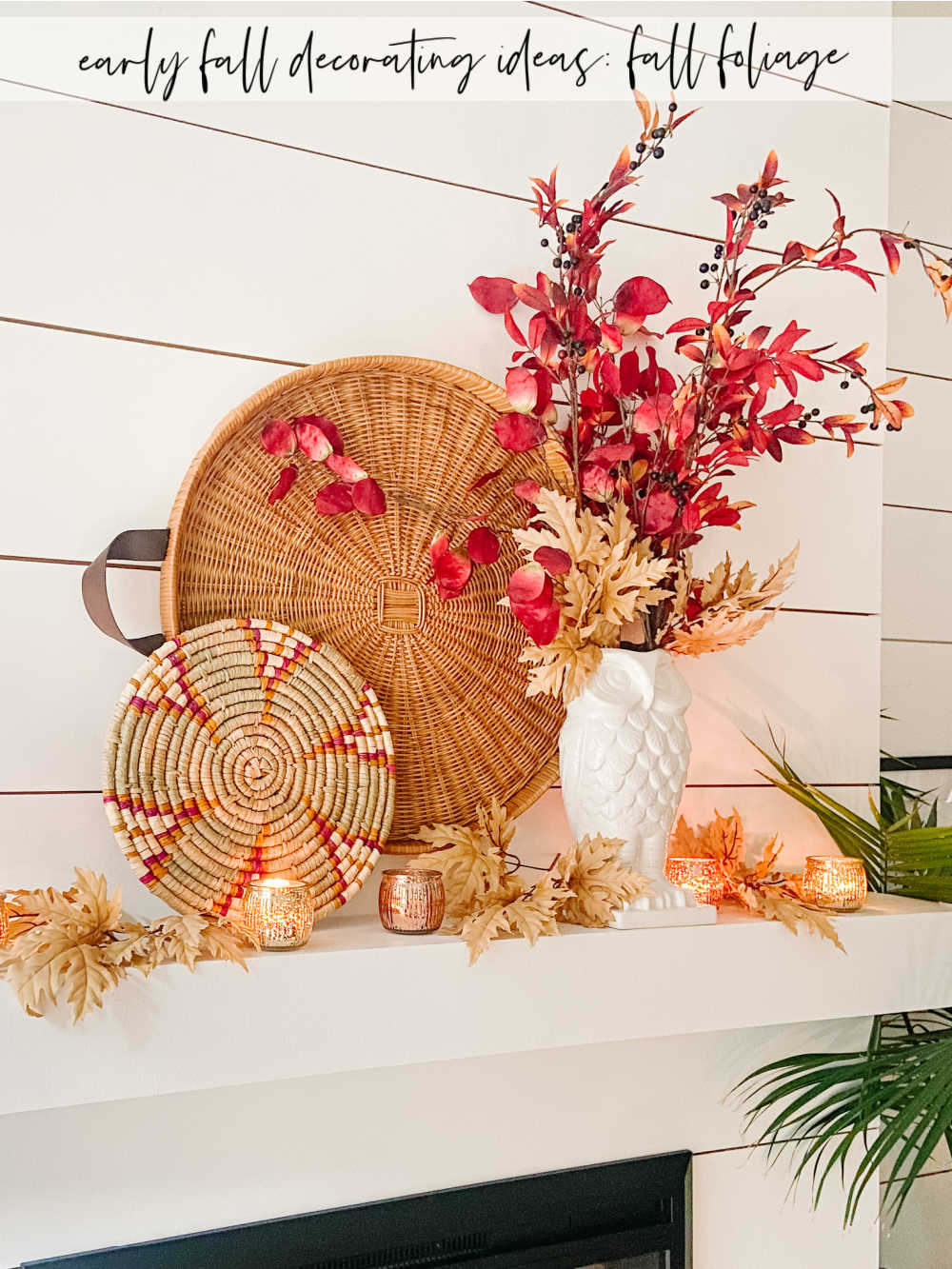 Fall leaves are a quick and easy way to decorate. Of course when you think of fall leaves, you probably are envisioning leaves that are orange. Instead of using orange leaves I used tan leaves that are very subtle. I also used pink/red stems in the owl vase on our mantel. I love the way the pink/red color matches the pink in the hobby lobby basket I found for $2 on clearance!
Early Fall Decorating Ideas: Candles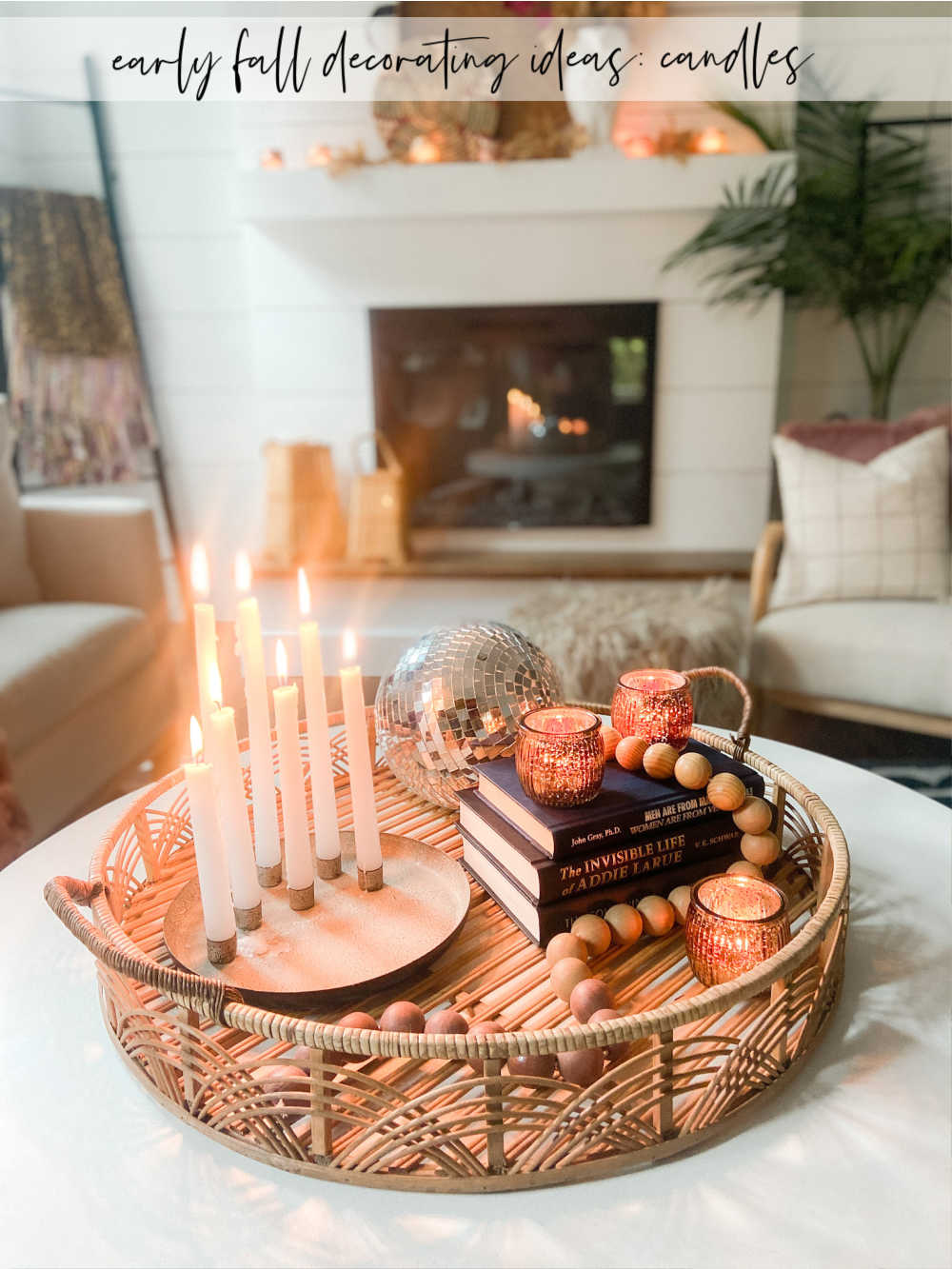 There's something so welcoming and cozy about candlelight! Grab the most amazing scandinavian candle holder that I got in my DecorSteals Fall Box! The shape of the candle holder and it is MAGIC when lit up! Place it as the centerpiece of a coffee table arrangement. Layer metallic candle holders on top of some books and drape wood beads across the basket!
Early Fall Decorating Ideas: Pillow Covers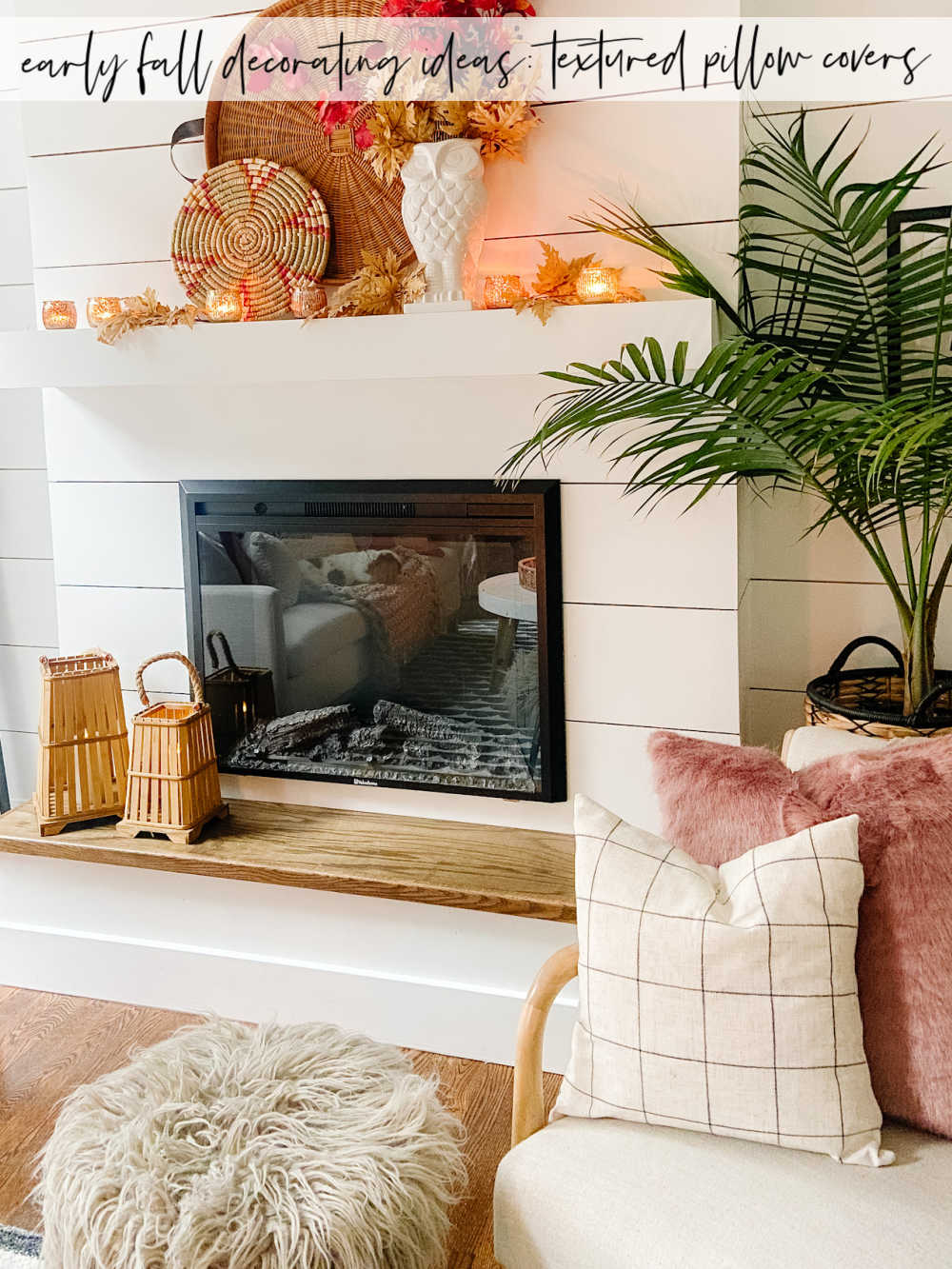 I am a HUGE fan of pillow covers! By changing out pillow covers and leaving the inserts, it saves you money AND time! I paired this gorgeous window pane pillow cover I received in my DecorSteals fall box with a PINK faux fur pillow and it looks so cozy on our chair.
Early Fall Decorating Ideas: Non-traditional Hues Paired with More Traditional Fall Colors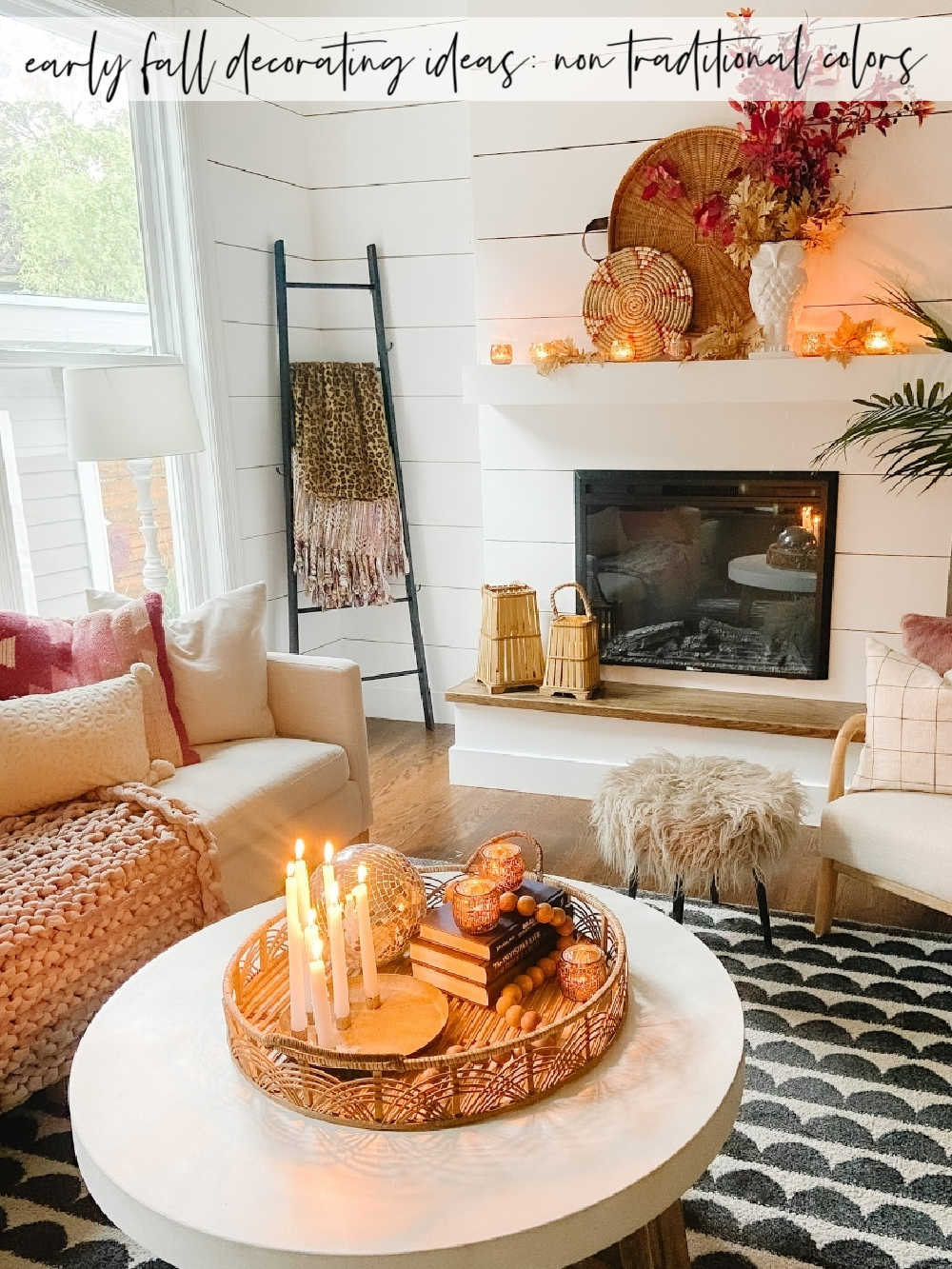 You might not associate PINK with fall but I love how the unexpected pops of pink play with the wood tones and baskets. The pink makes the space seem less fallish paired with the other more traditional fall hues. I think when decorating, you should use hues and items that bring you joy. PINK brings me joy all year round and I believe you can incorporate any color you love into your decor all year round!
Early Fall Decorating Ideas: Cozy Throws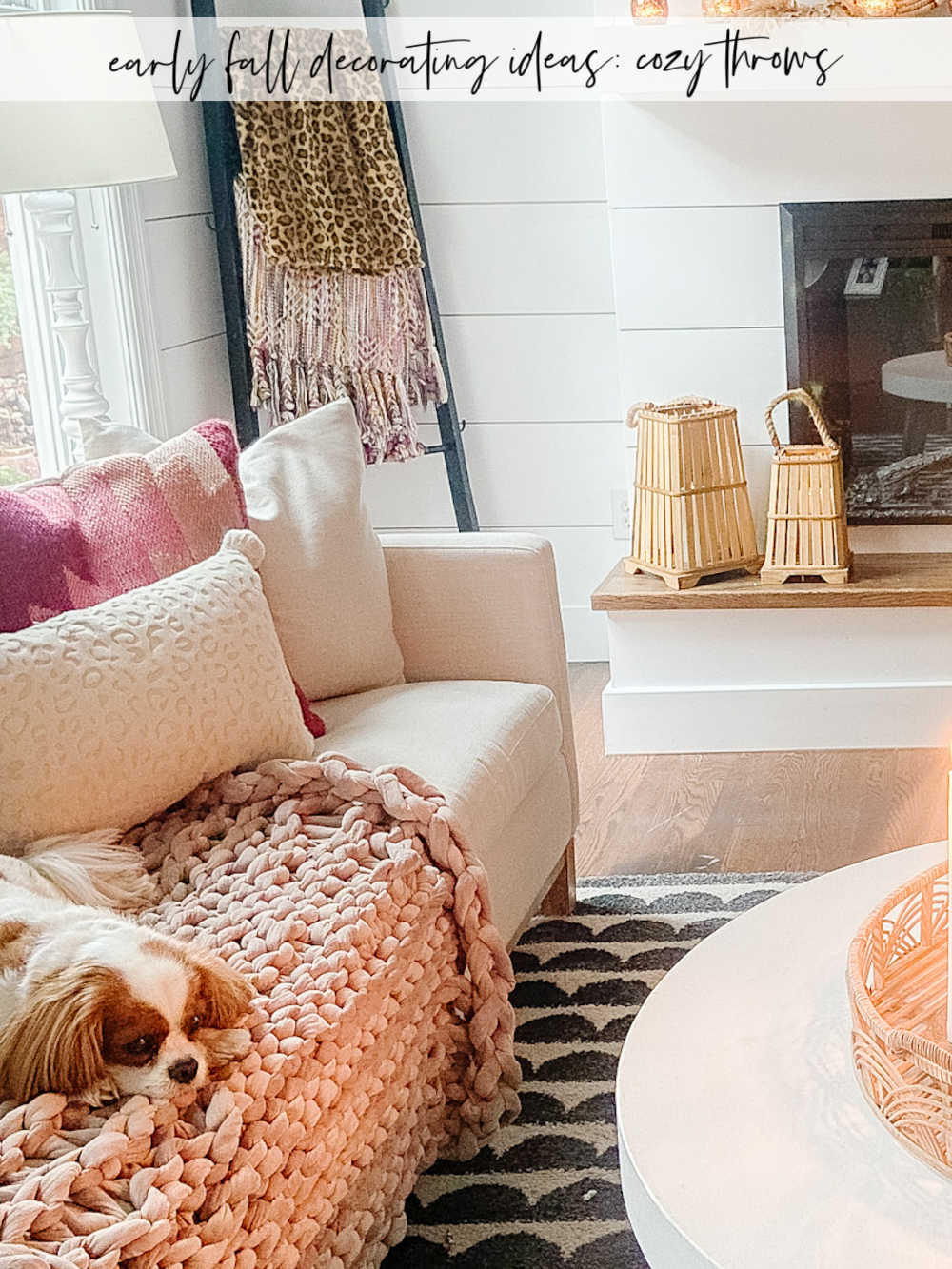 Now is the time to display those cozy throws you put away in the spring. I put some patterned throws on the blanket ladder in the corner of our room. I also have the coziest, chunky Bearby weighted blanket on our couch. It's so velvety and the light pink color is so pretty!
Early Fall Decorating Ideas: Lanterns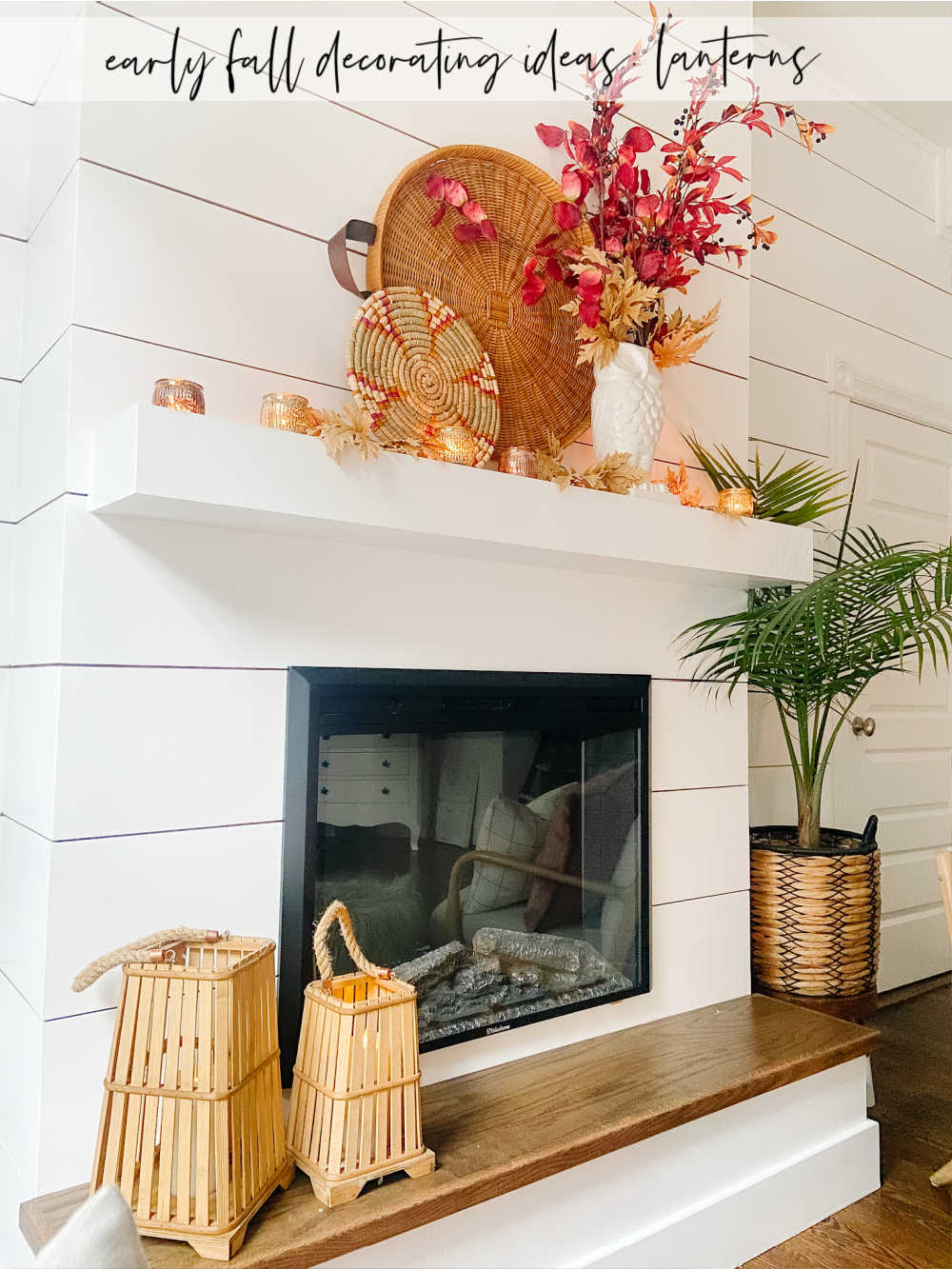 Another way to bring a cozy glow to your home is through lanterns. I found these wood lanterns on clearance and brought them from outside to the hearth of our fireplace. I use battery-operated lights inside. The lights I have are on a timer so they turn on in the evening for a couple of hours. You can use lanterns anywhere — by a fireplace like I did, but also on a shelf, on your dining room table or in your kitchen on a counter or island!
Use Any or All of These Elements for Early Fall Decorating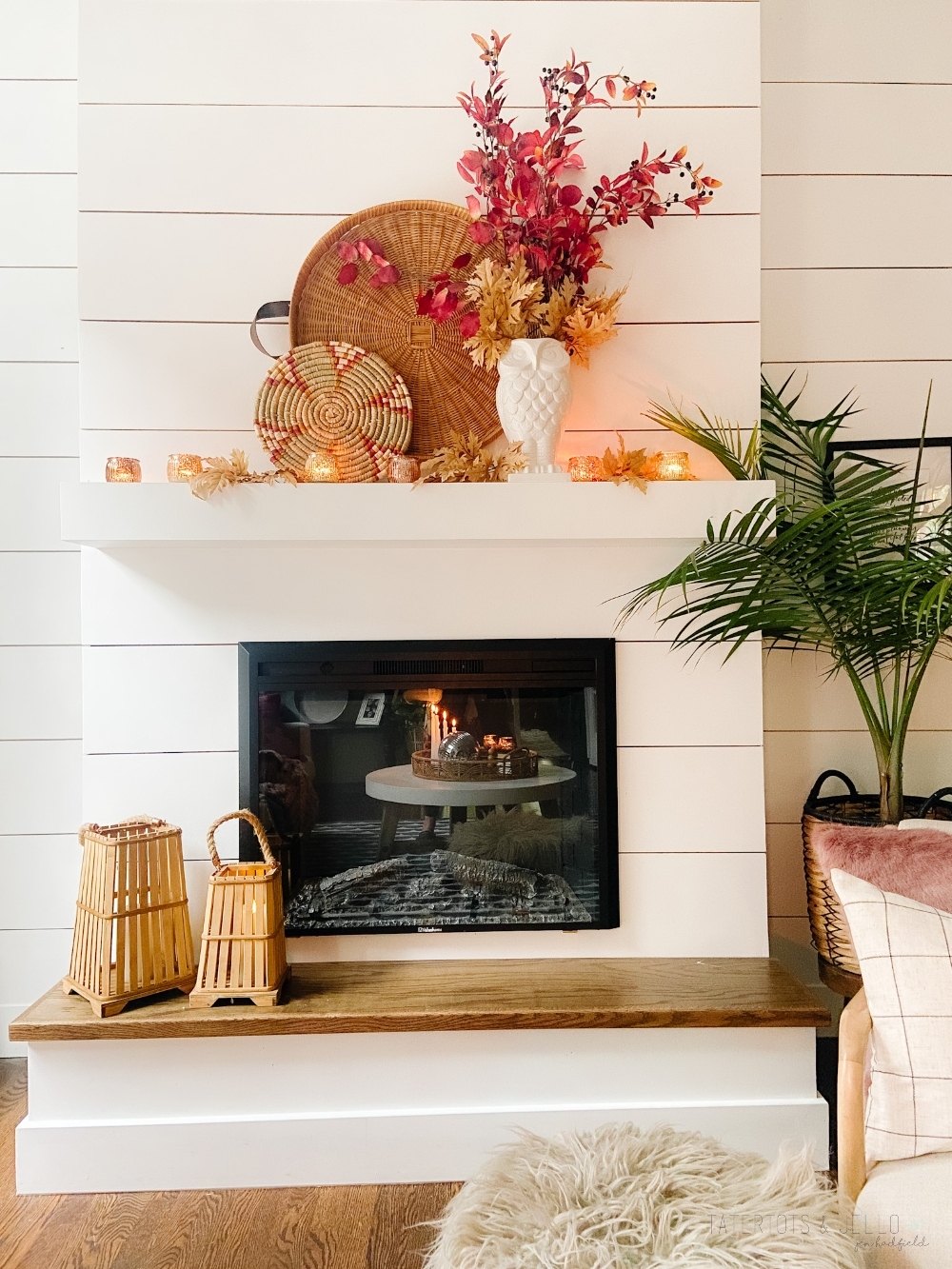 Those are a few of the ways I brought some Early Fall elements into our home! You can use any of the elements or all of them to make your home cozy to welcome fall! And let me know if there are other ways yo are bringing a cozy aspect into YOUR home. I would love to know what you are doing!
Early Fall Decorating Sources:
Mercury Candle Holders
7-Candle Scandinavian Candle Holder
Window Pane Textured Pillow Cover
More Fall Decorating Ideas
Here are a few other ways to bring fall vibes into your home!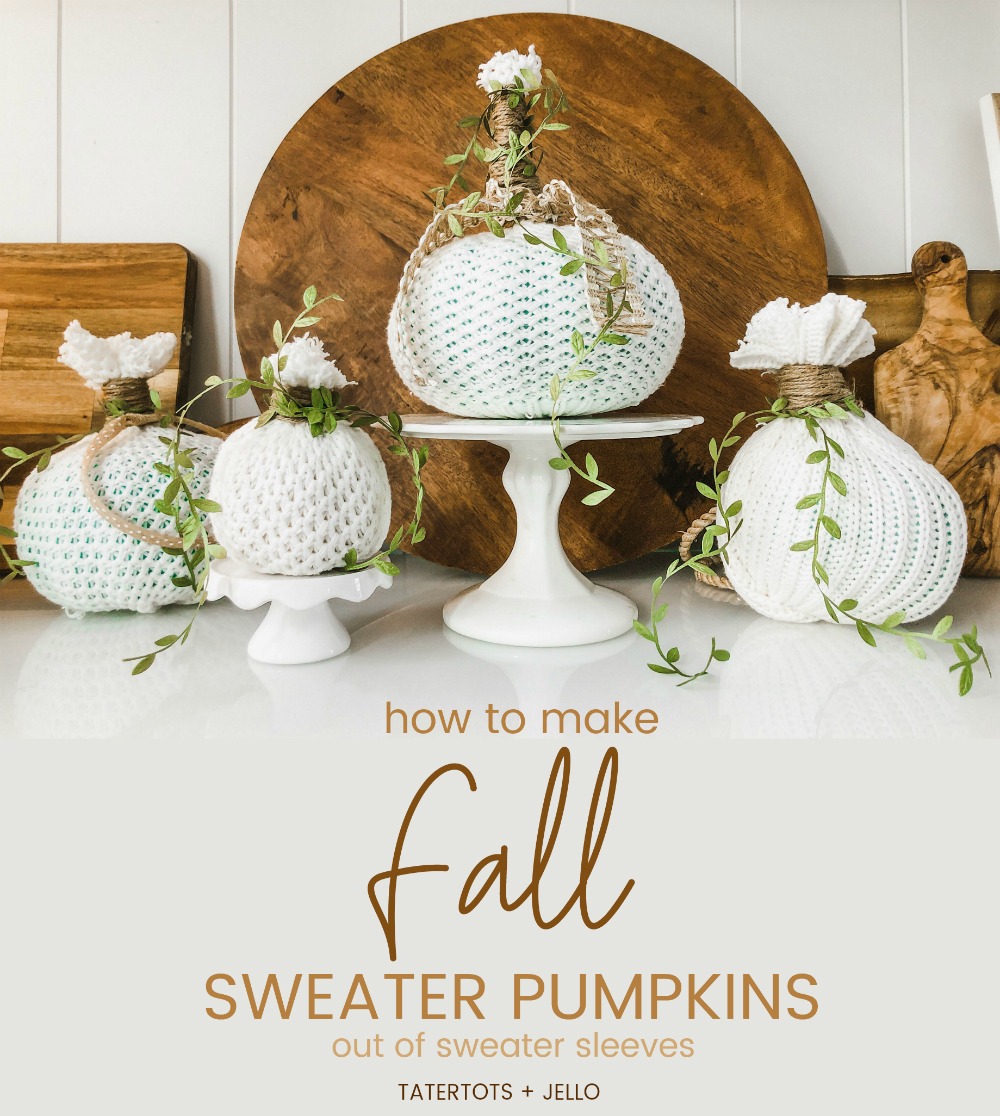 Upcycle old sweaters into the coziest pumpkins for fall. It's so easy and nice to give an old item a new life!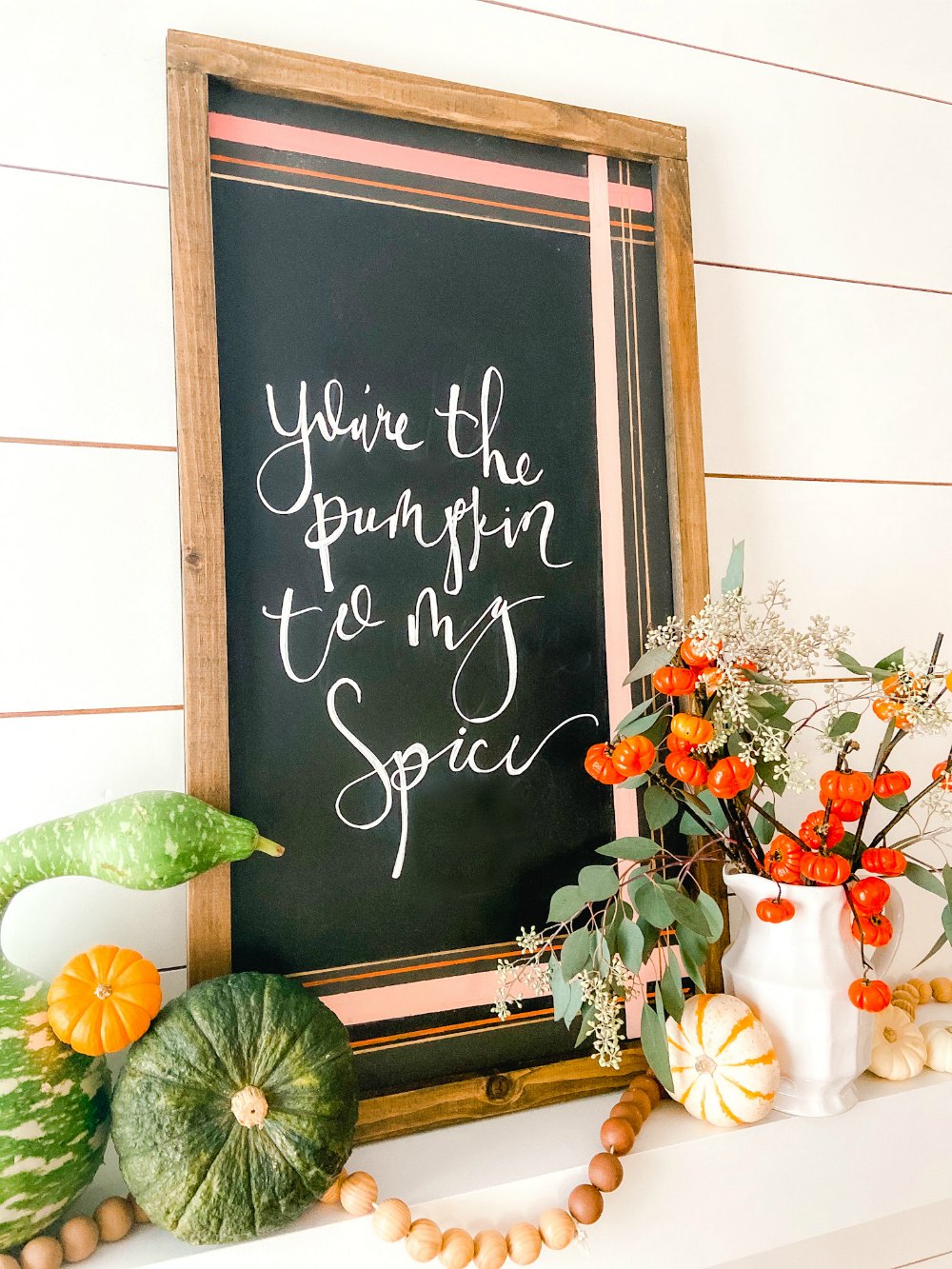 I turned a piece of MDF material that came as packaging on our bathtub into a charming plaid sign with paint and wood trim!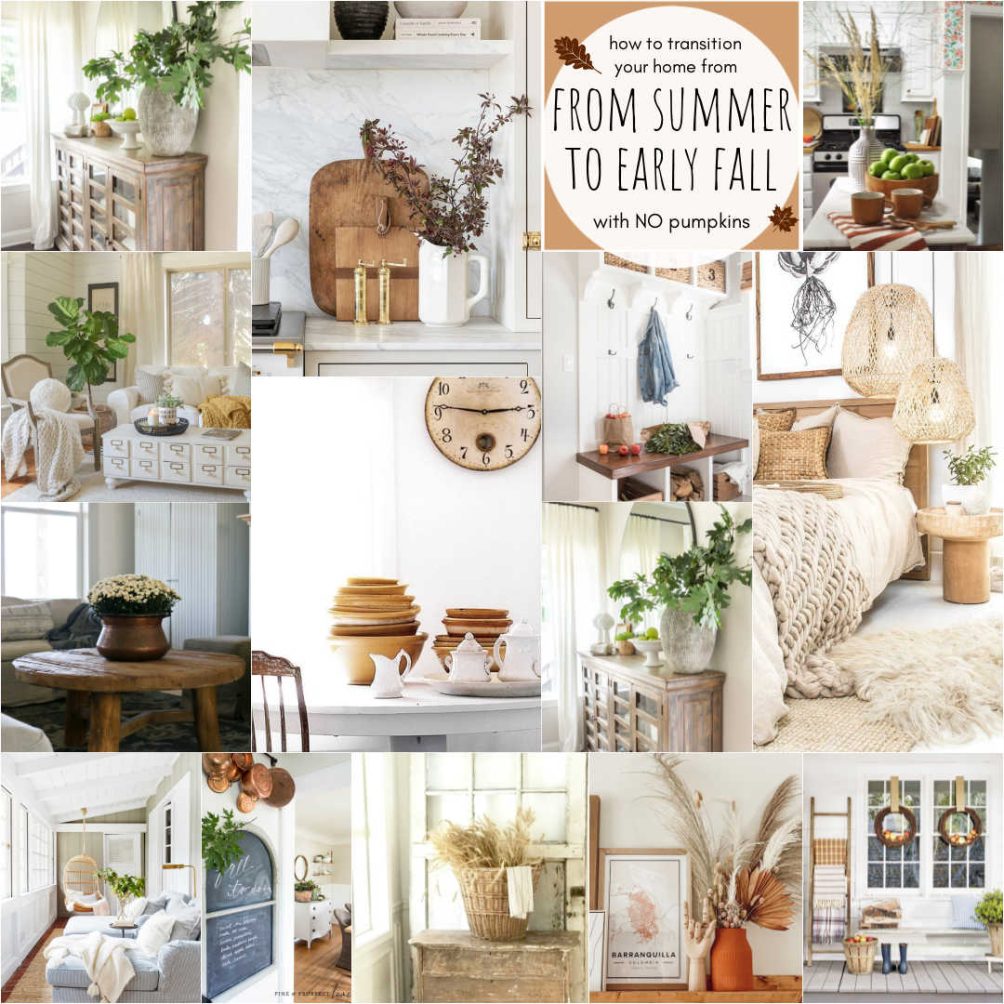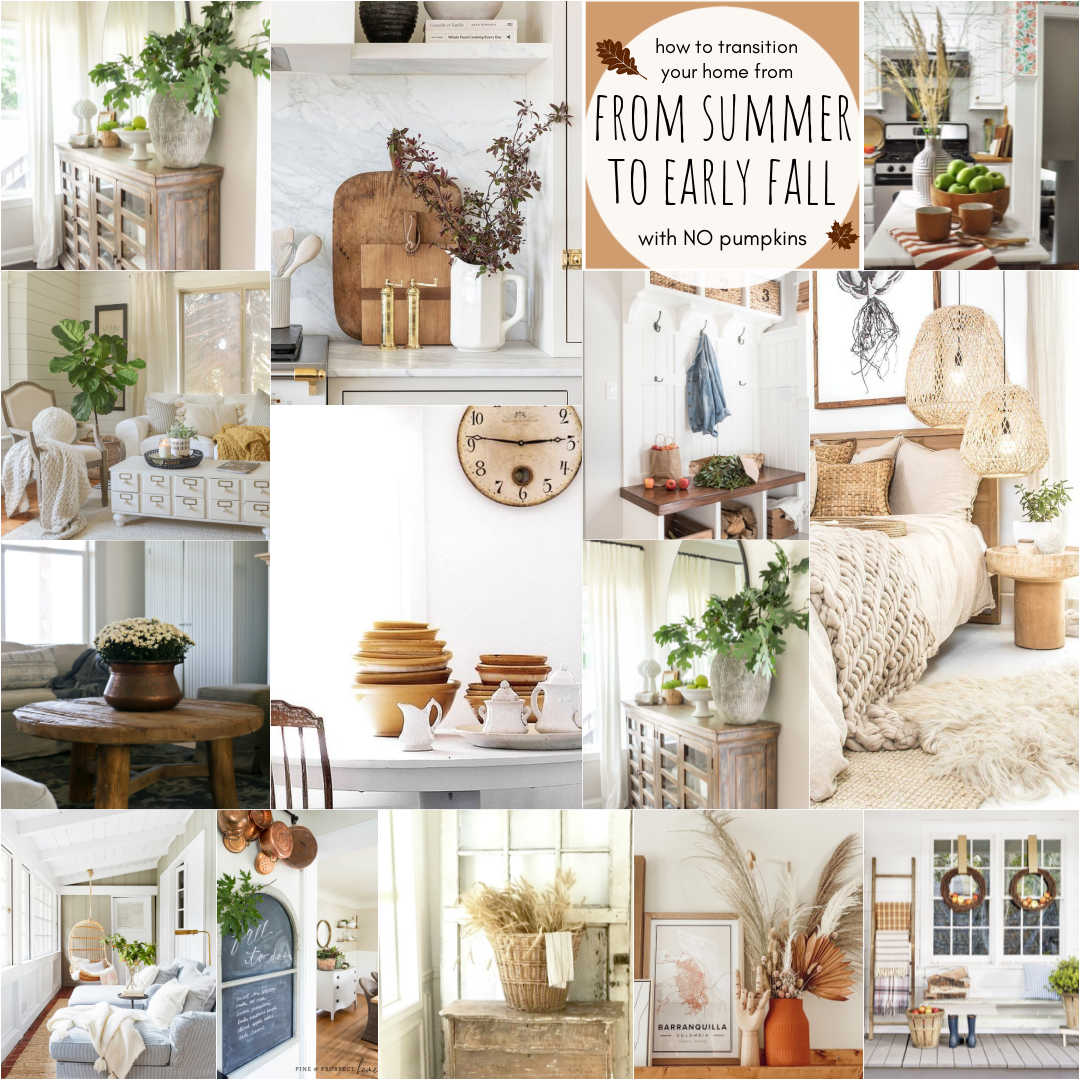 Here's another article I wrote that features some of my talented friends and things they have done to add some cozy elements to their home in the early fall!
What projects are you working on for fall at your house?
xoxo