Welcome Home Saturday — Things I Love This Week! DIY projects, bathroom remodel update and things I love this week for Summer.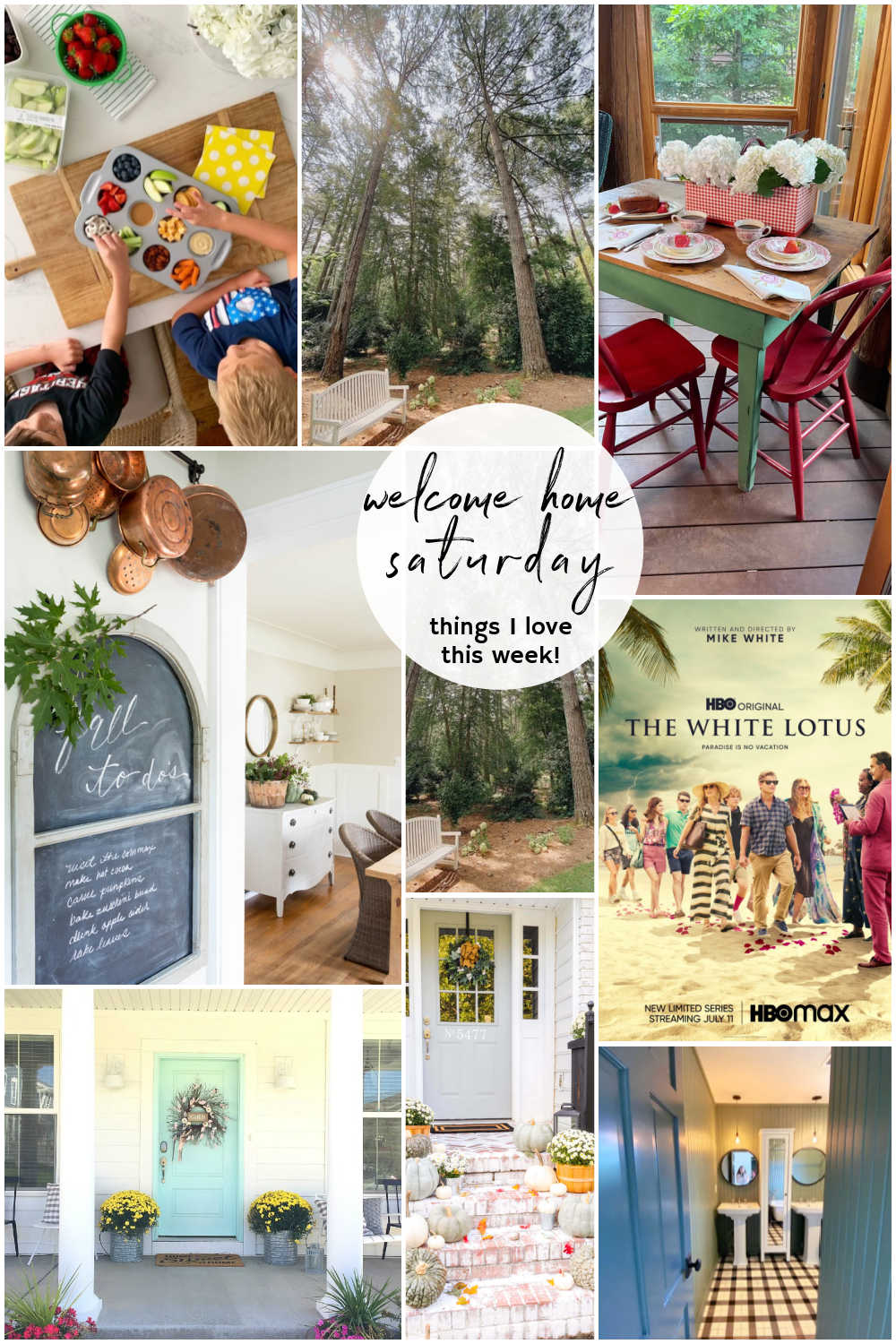 Welcome Home Saturday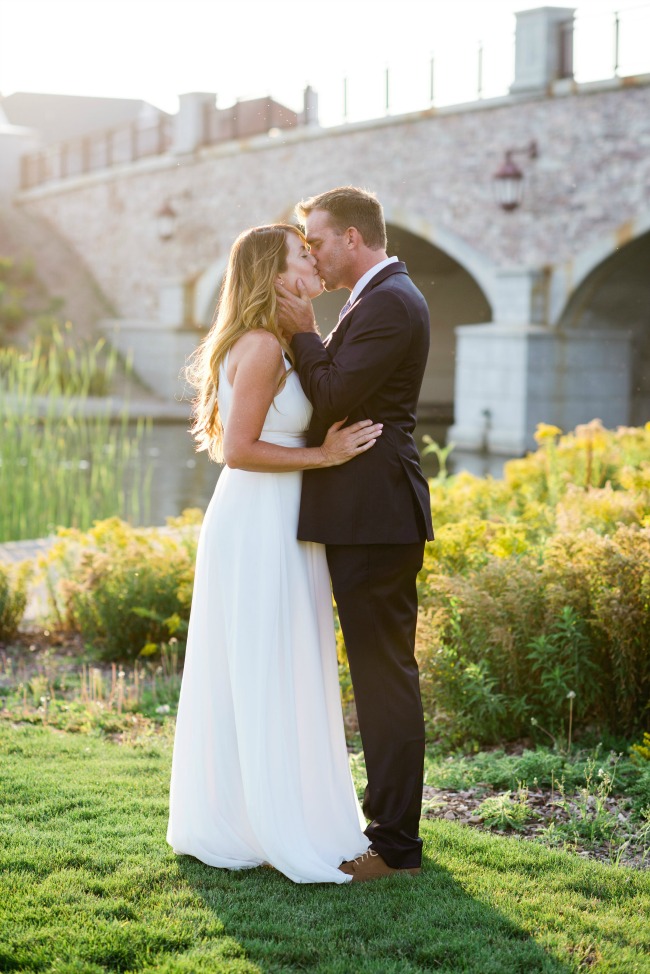 Happy Saturday, friends! Did this week speed by for you? I can't believe it's Saturday again! This week I worked on the $40 Serena and Lily garage sale swing by re-caning it and painting it! I can't wait to hang it in the big bedroom in our airbnb bedroom! I also hit the Goodwill bins with my daughter and scored a few more baskets for a couple basket walls I'm working on for the remodel! And we had our anniversary which was so fun. I am so thankful for my guy.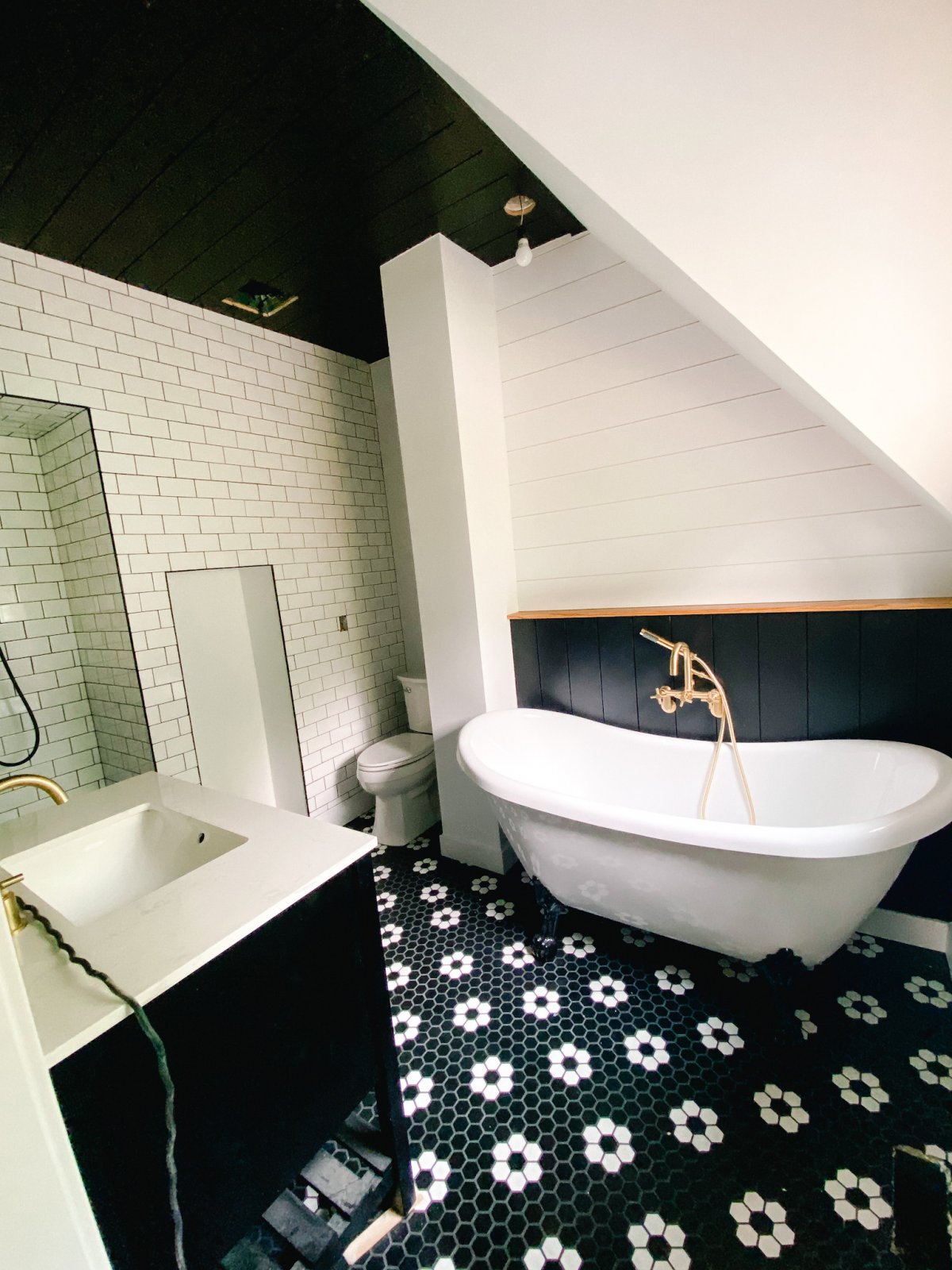 Remodel Updates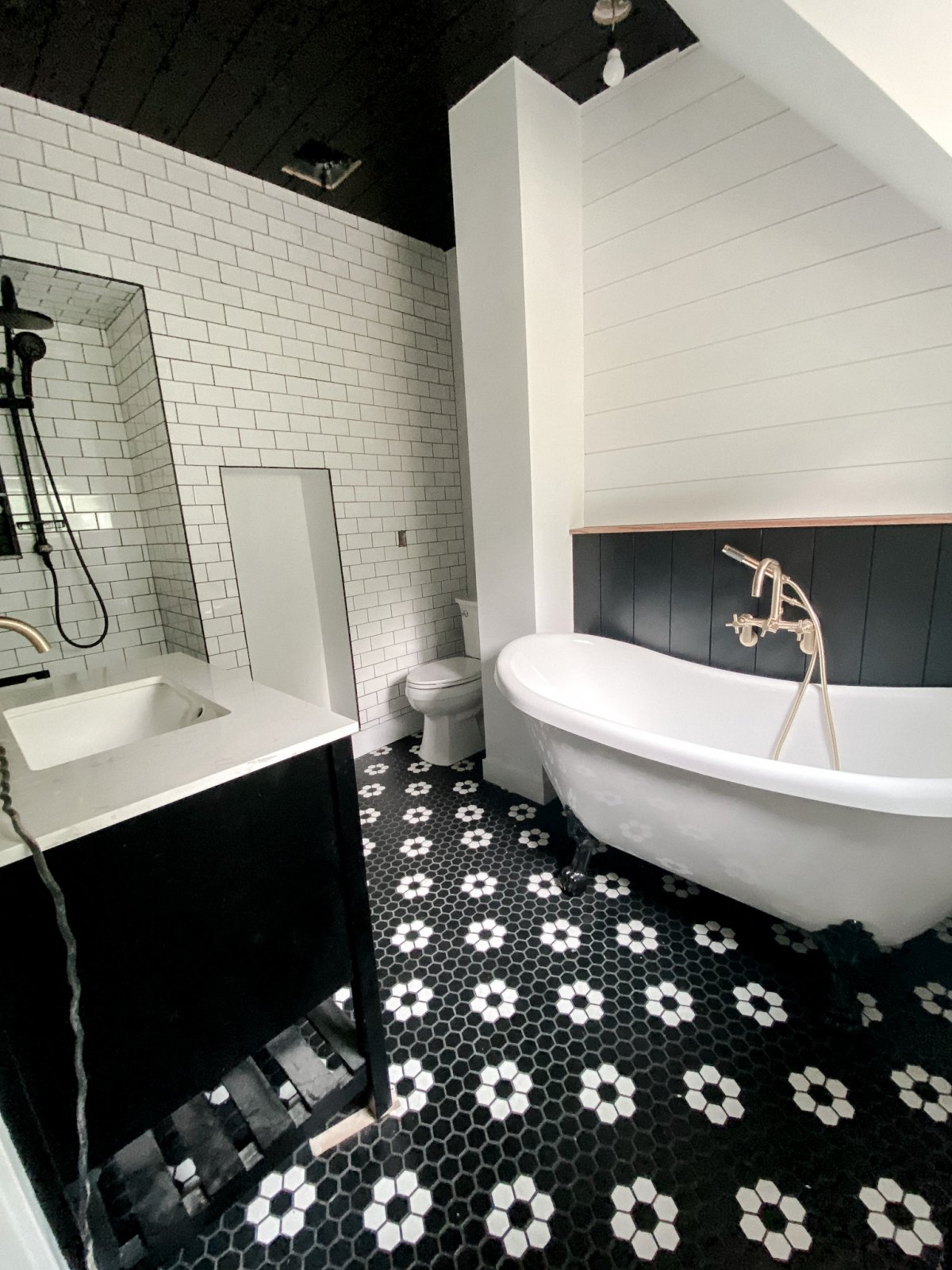 This weekend we are finishing the feature wall in our bedroom remodel. I think it's going to be so pretty! We just need to finish attaching the trim pieces, fill in the nail holes, another coat of paint, stain the top shelf and it will be done! I'll be sharing all about it in my stories if you want to follow along!
New on the bathroom remodel — we painted the ceiling BLACK! I love the way it looks. My friend Frank custom made me a shelf for the little wall we built behind the tub. I can't wait to put candles on it and a few plants and soak!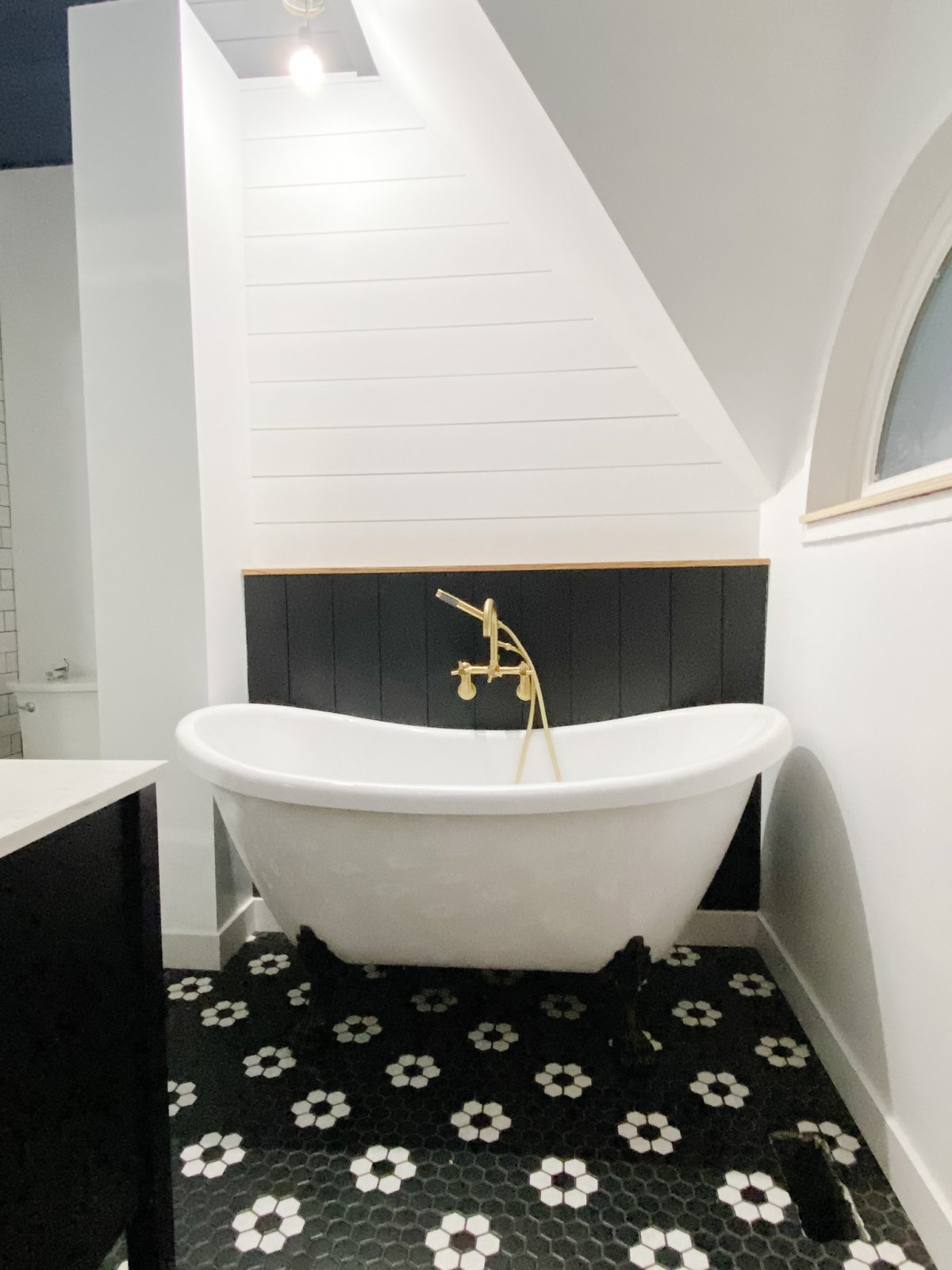 I'm painting the vintage door for the barn door this weekend It's a door that my neighbor gave us and has louvers that were custom made. I am so excited to feature it and give it a new life in our 1891 home!
New Projects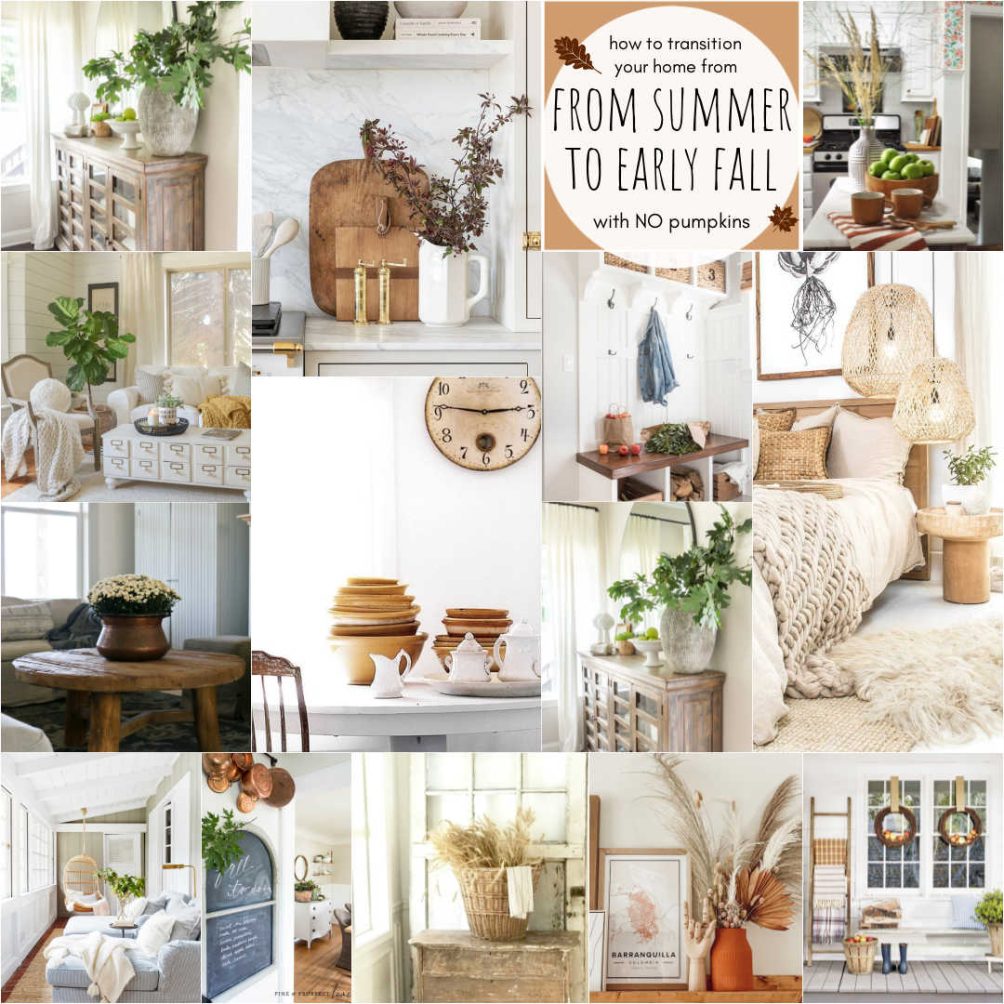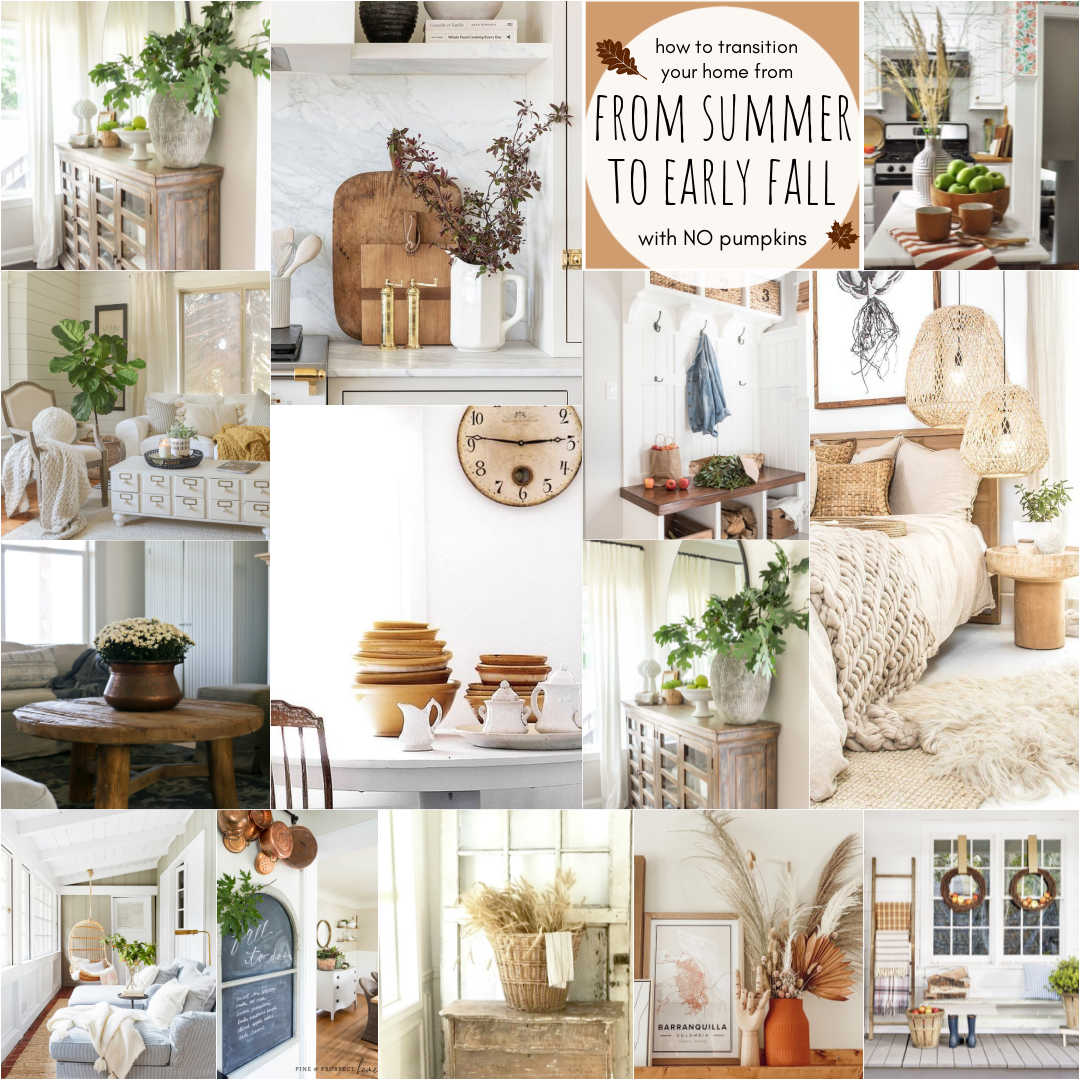 How to Transition Your Hoe From Summer to Early Fall
I was so busy creating new ideas that I didn't post as much this week. I've been planning and scheming me fall projects and as I was researching ideas I created a post about how to transition your home from summer to early fall with NO pumpkins. Easy ways to add a SLIGHT fall feel in August and September. I hope you enjoy the ideas!
Fall Porches

I know it's early, but here are some ideas to get you thinking about what you want to do for fall. I love these porches. Let me know which is your favorite!
Things I Love This Week
Ted Lasso
I started watching Ted Lasso and it's so cute! If you haven't watched it, put it on your must-see list! On another note, we went and saw the movie Old last weekend and I do not recommend that one. haha!
The White Lotus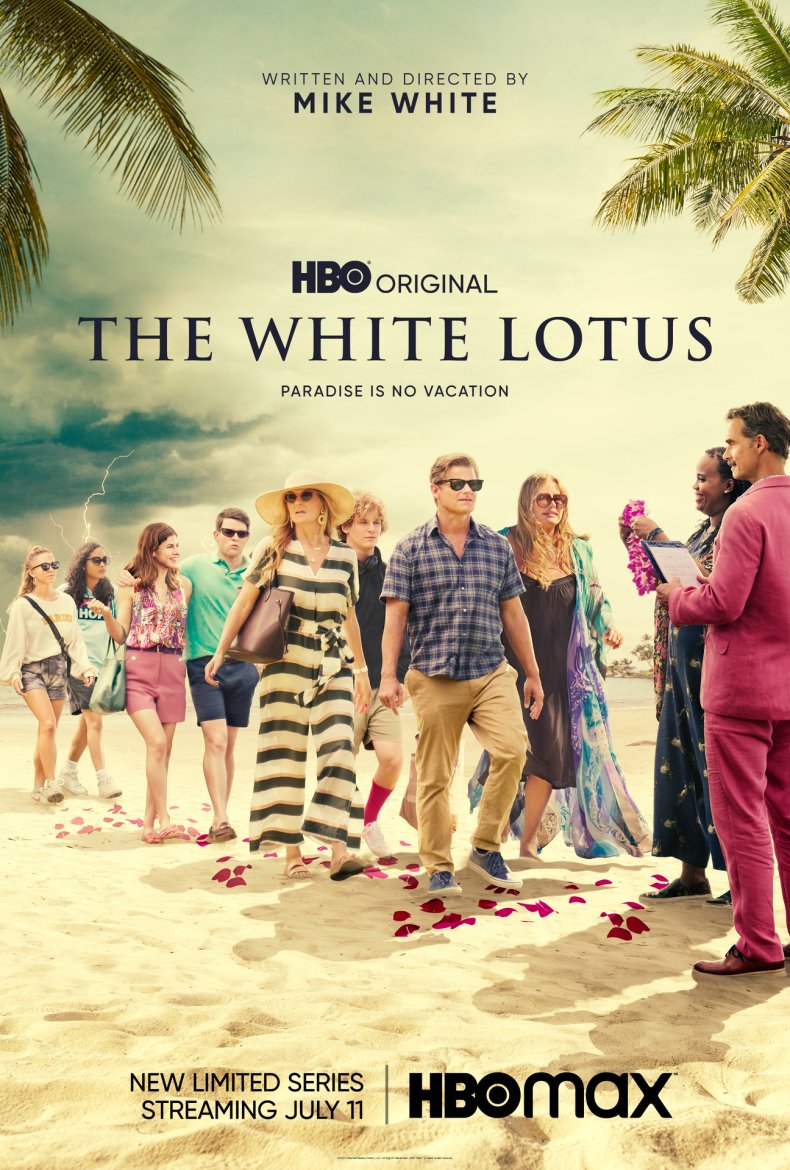 The White Lotus is another show that we are really enjoying right now. The cast is fabulous and it's so funny! I hope you give it a try!
Welcome Home Saturday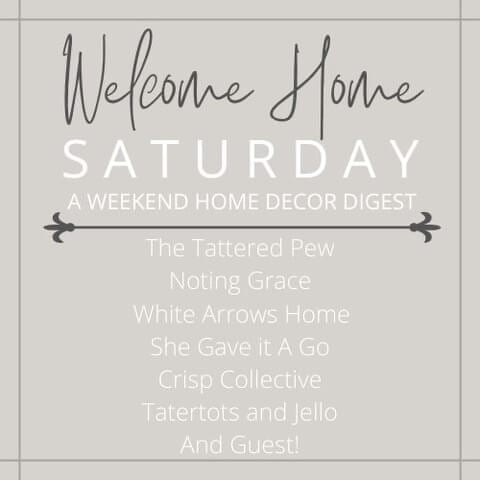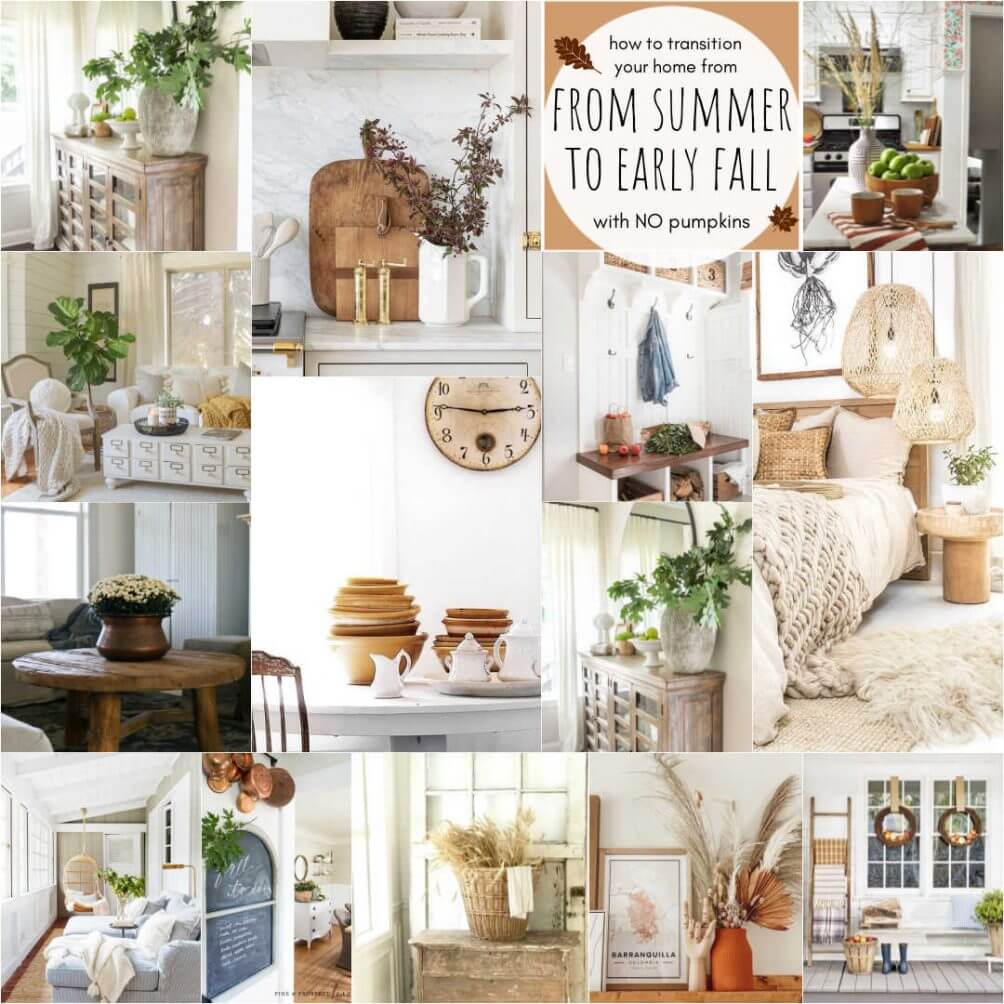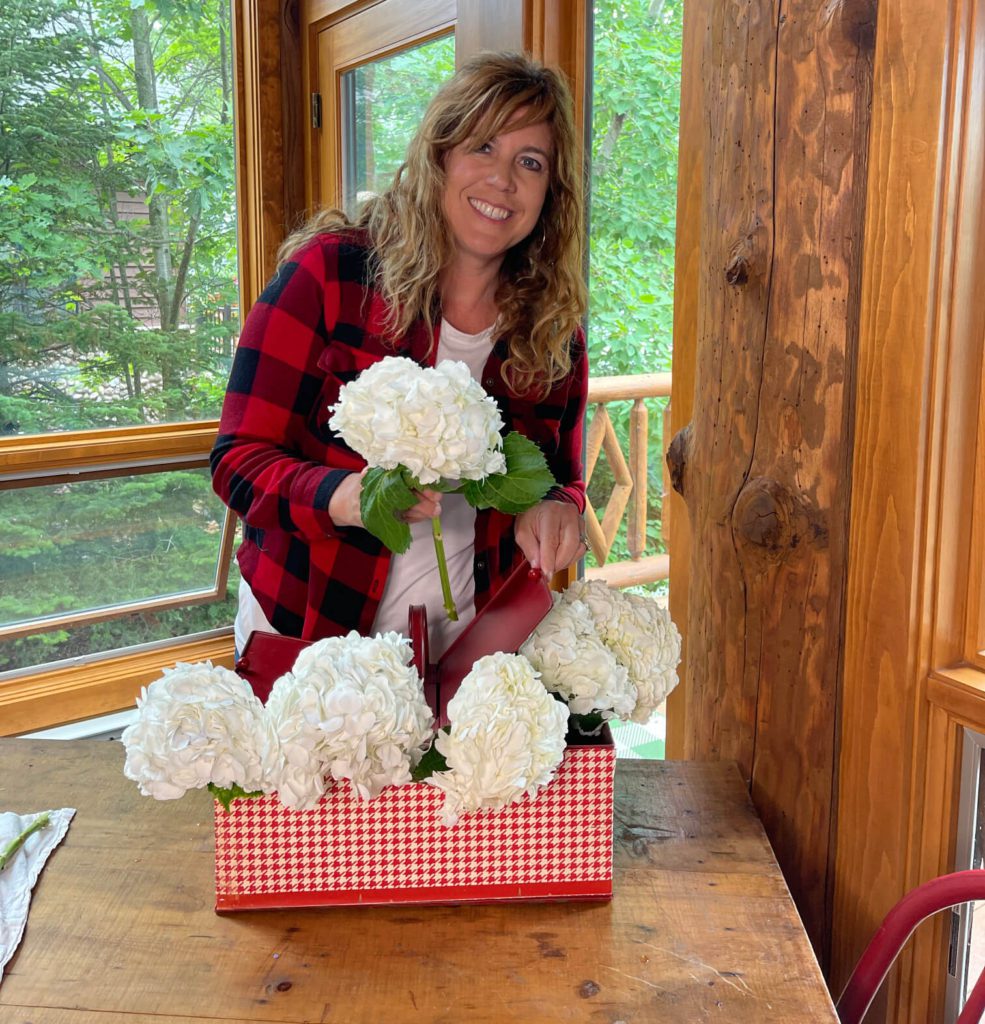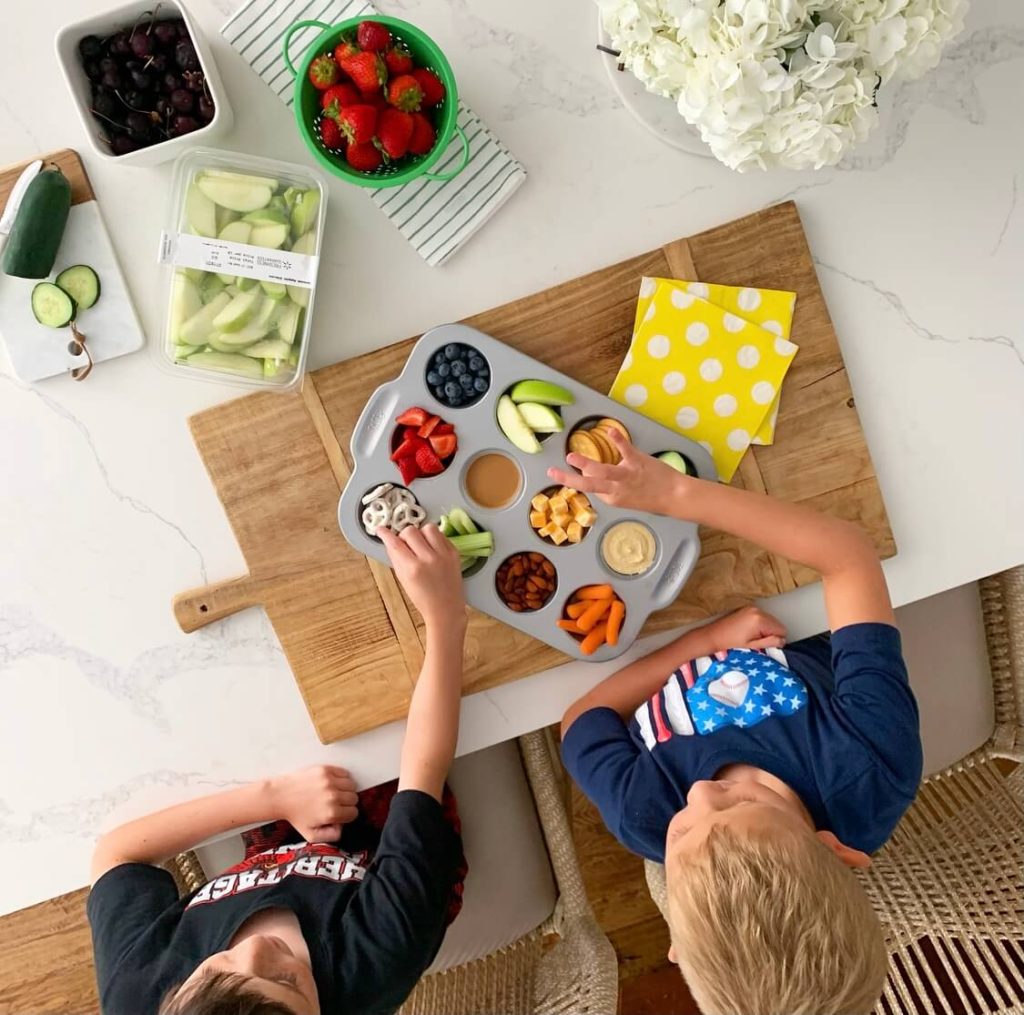 Share it with us in the comments!
xoxo