Copycat Chick-fil-A Frozen Lemonade. Cool off with this delicious treat that's tangy, tart and full of lemon flavor plus it's low in carbs! Keto friendly.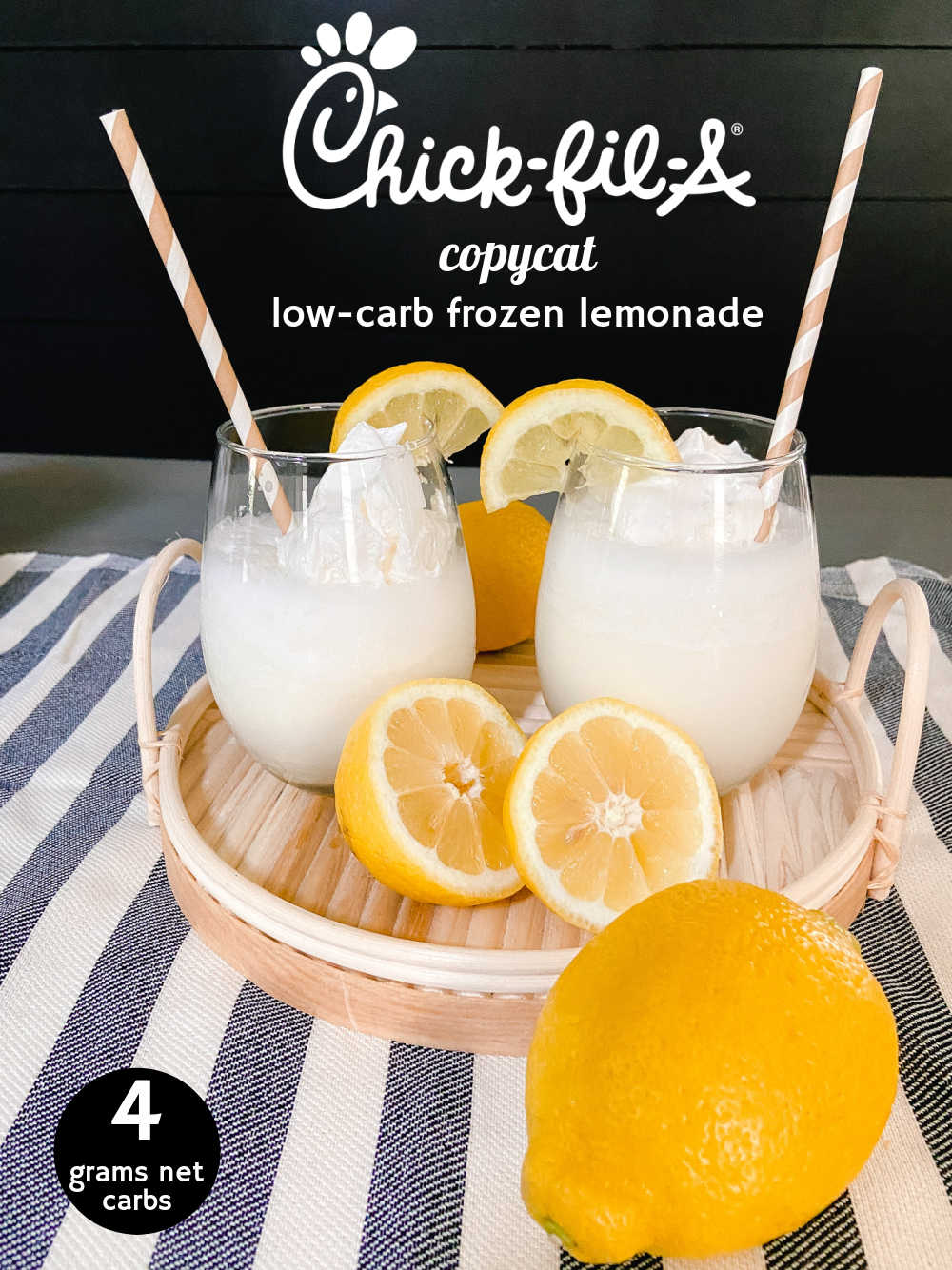 Copycat Chick-fil-A Frozen Lemonade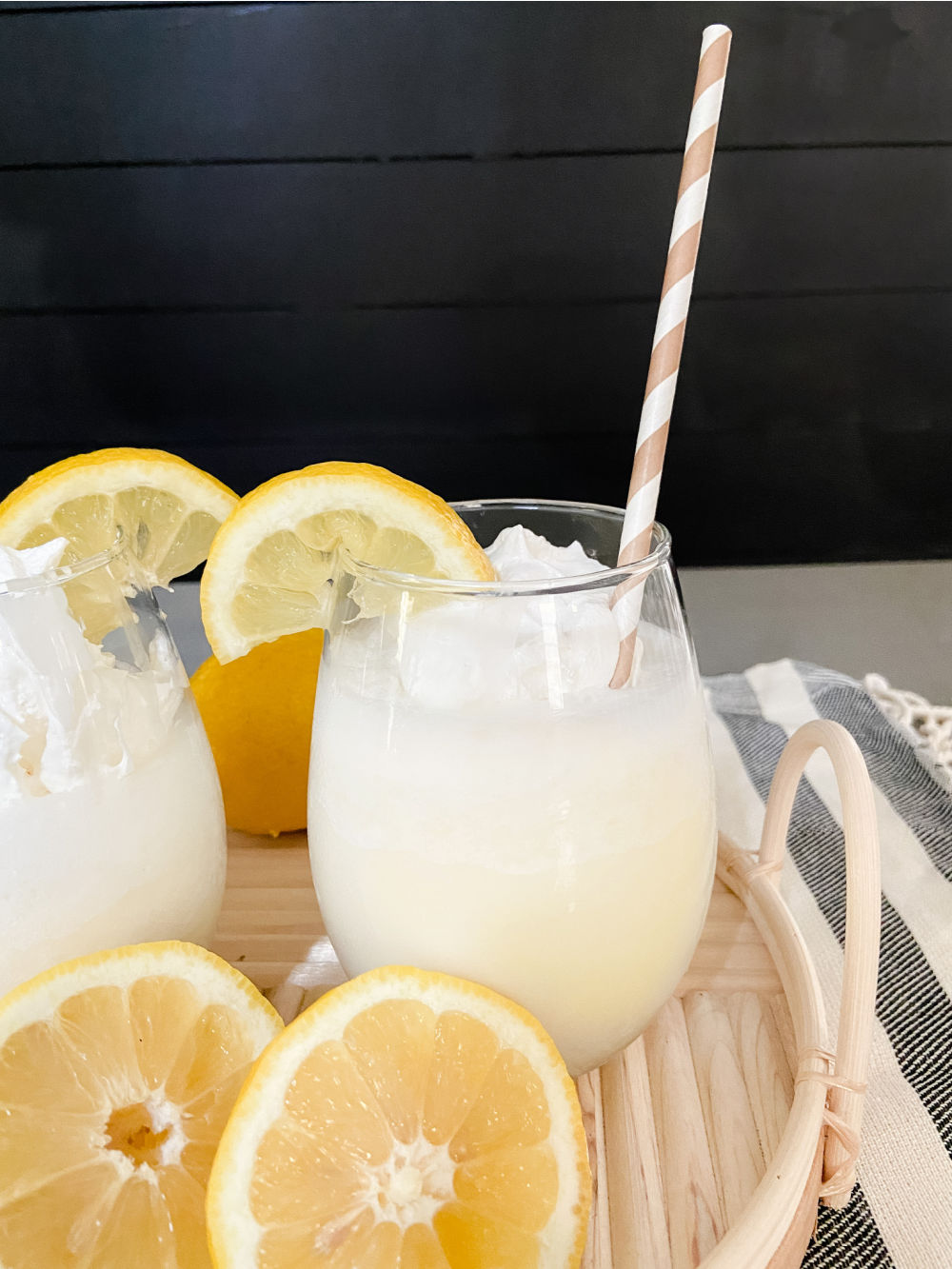 Have you ever tried Chick-fil-A's frozen lemonade? It's one of our favorites! We love getting it as a treat every once in awhile. I decided to experiment and make my own version of our favorite frozen lemony treat!
Copycat Recipes to Try!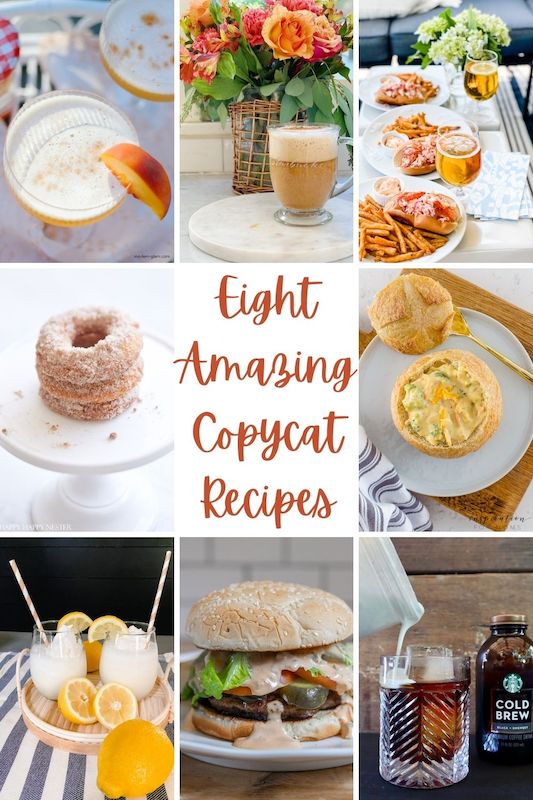 I am joining some friends who are all sharing their favorite copycat recipes. I can't wait to make these! Scroll down to the bottom of the post to see the copycat recipes and click on the links below each image to jump over to grab the FREE recipes!
Copycat Chick-fil-A Frozen Lemonade with Less Carbs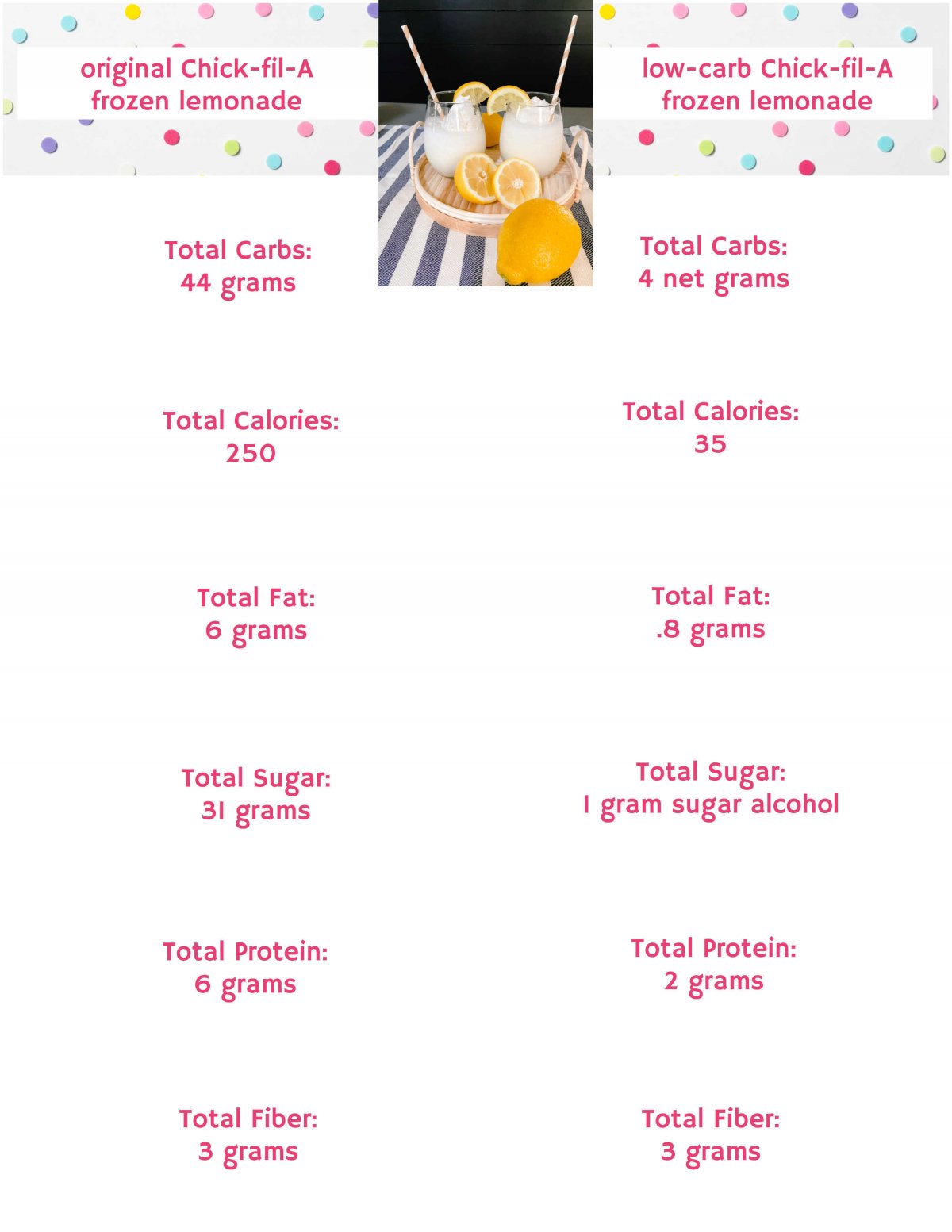 I've been eating low-carb for about a year. I love finding ways to create my favorite foods and treats that are sugar free! I've found that cutting out sugar has given me more energy! By substituting the sugar in this recipe for a sugar-free substitute it takes the original Chick-fil-A frozen lemonade from 44 grams of carbs to only FOUR!
Five Ingredient Copycat Frozen Lemonade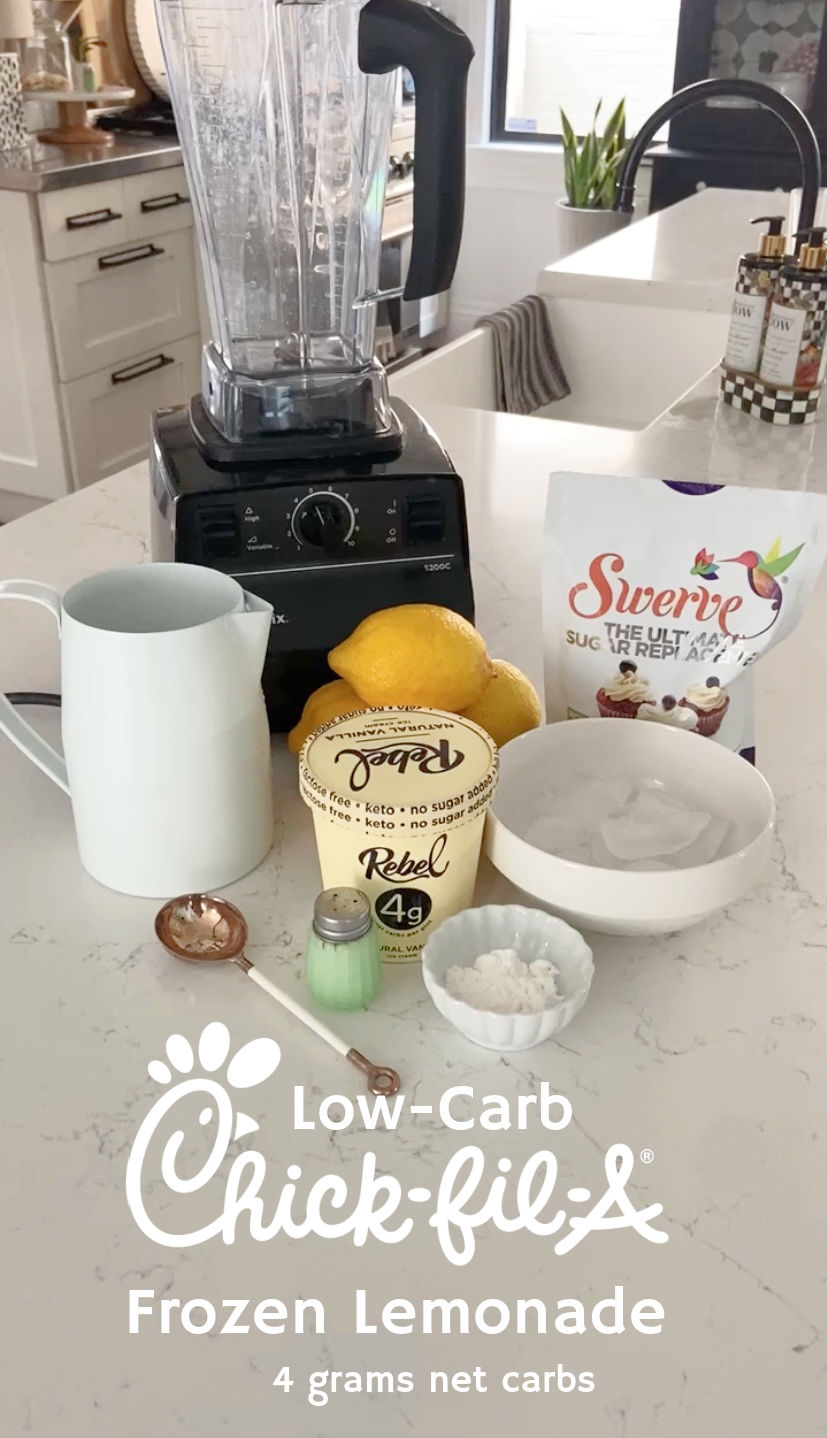 There are only FIVE ingredients in this frozen lemonade recipe and I can guarantee you already have two of them — ice and salt. The other ingredients are fresh lemons, low-carb ice cream and sugar-free sweetener. SO easy! It literally takes 2 minutes to make these refreshing drinks!
What Kind of Ice Cream Do You Use to Make Low-Carb Frozen Lemonade?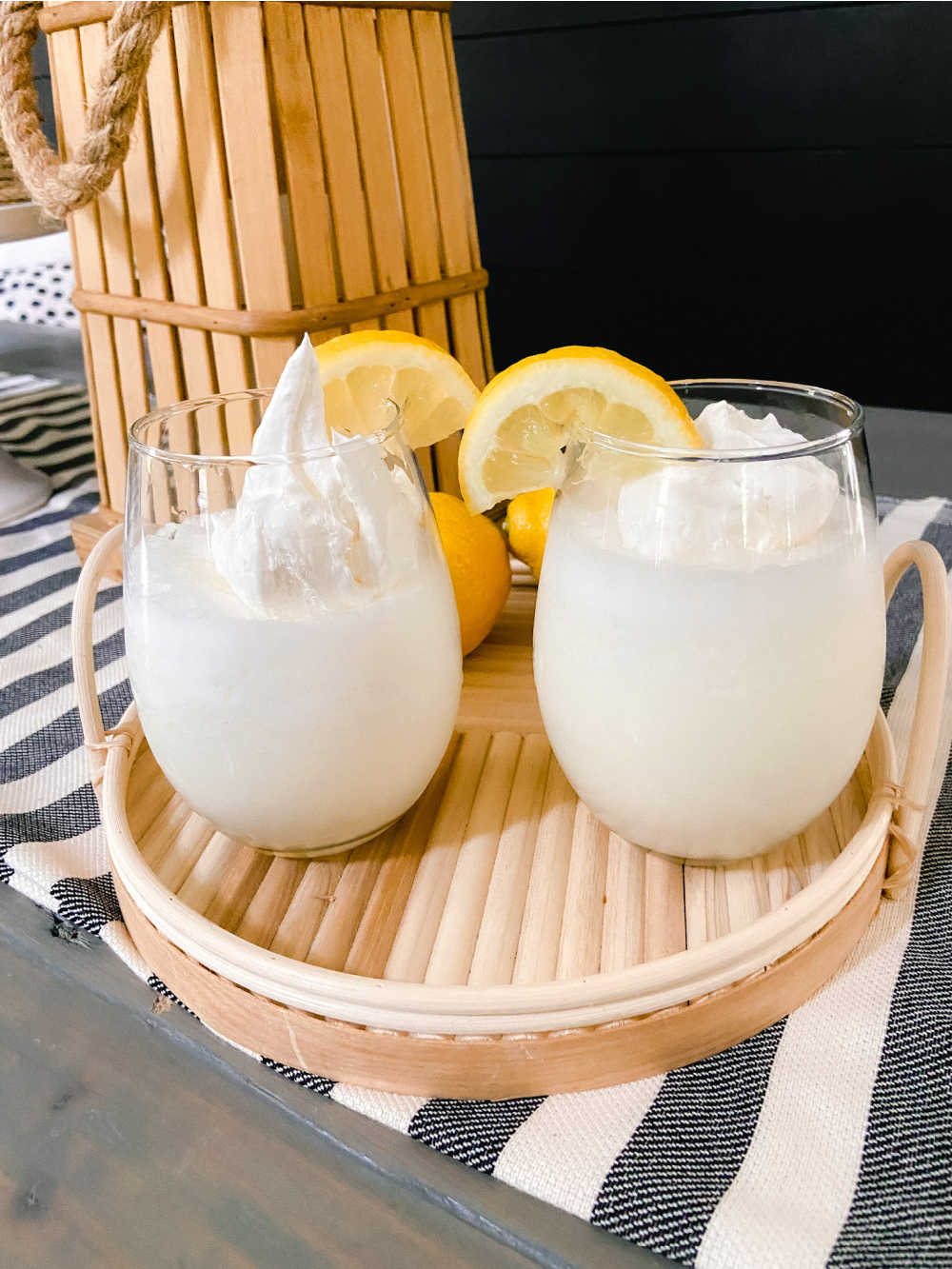 Did you know you can still eat ice cream and follow a low-carb keto diet? It's true! There are a few different kinds of low-carb ice cream. Halo Top and Rebel are my favorite. For this recipe you will need a low-carb vanilla ice cream.
What Makes Ice Cream Low-Carb?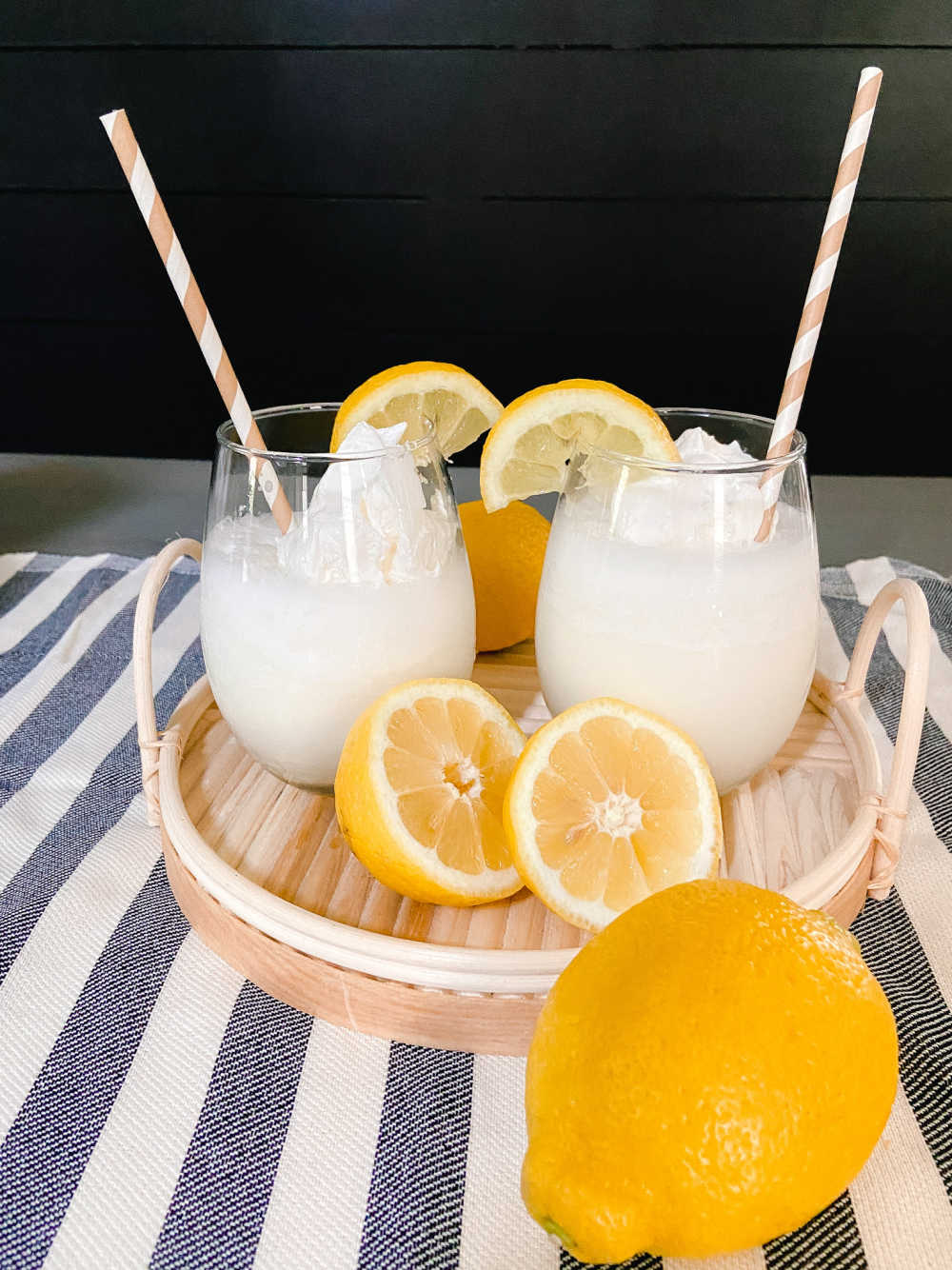 The difference between low-carb ice cream and regular ice cream is protein and sugar. Low-carb ice cream has more protein and use a sugar-free sweetener. Both of these ingredients reduce the carbs. Be sure to read the nutritional labels on ice cream cartons if you are looking for brands other than Rebel and Halo Top. Find ice cream that has less than 7 grams of NET carbs. This recipe's nutritional count is based on using Rebel Vanilla ice cream.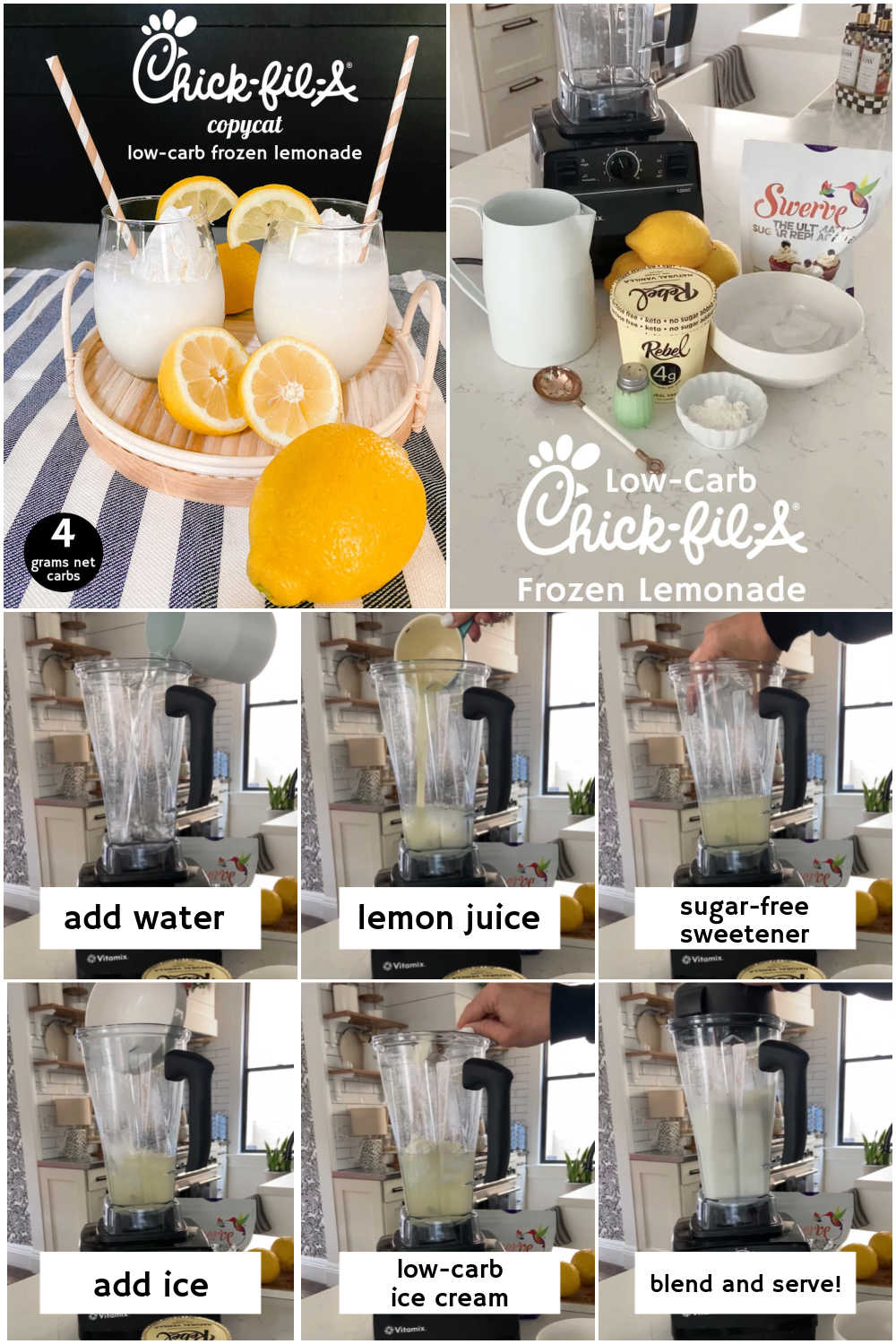 Copycat Chick-fil-A Low-Carb Frozen Lemonade Recipe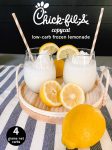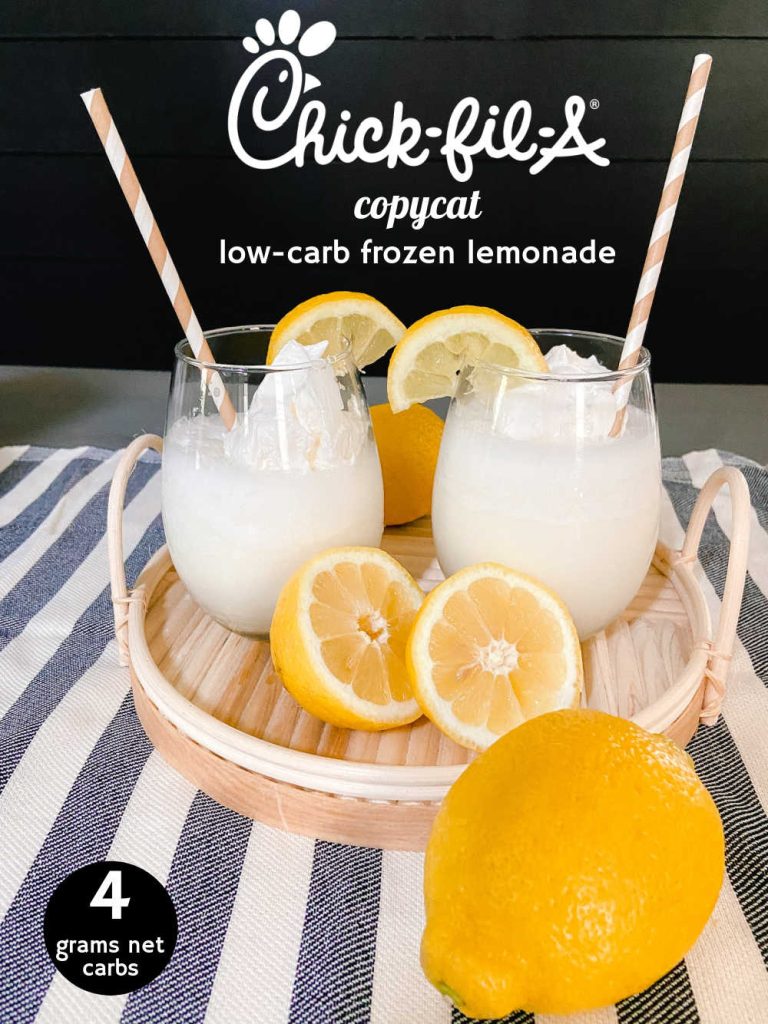 Chick-fil-A KETO low-carb frozen lemonade
Chick-fil-A KETO low-carb frozen lemonade. Only FIVE ingredients and 4 grams NET carbs per serving!
Ingredients
2 cups water
1/2 cup fresh lemon juice
1 T. sugar-free sweetener I used Swerve, but you can also use powdered monkfruit or Stevia.
1.5 cups ice
1/2 cup Low-Carb Vanilla Ice Cream I used Rebel Vanilla Ice Cream
Instructions
To a blender add: water, lemon juice, sweetener, ice and ice cream.

Top with low-carb whipped topping. I did not factor whipped topping into the carb count.
8 Amazing Copycat Recipes to Make!

Summertime Peach Whiskey Sours // Modern Glam
Healthy Pumpkin Spice Latte Starbucks Recipe // My 100 Year Old Home
Copycat Starbucks Vanilla Sweet Cream Cold Brew // My Sweet Savannah
Copycat Chick-fil-A Frozen Lemonade Keto // Tatertots & Jello

Buttermilk Doughnut Recipe // Happy Happy Nester
Red Hook "Connecticut" Lobster Roll // Most Lovely Things
Copycat In N Out Sauce Recipe // Twelve On Main
The Best Broccoli Cheese Soup Panera Copycat // Inspiration For Moms
More Low-Carb Desserts
More Low-Carb Recipes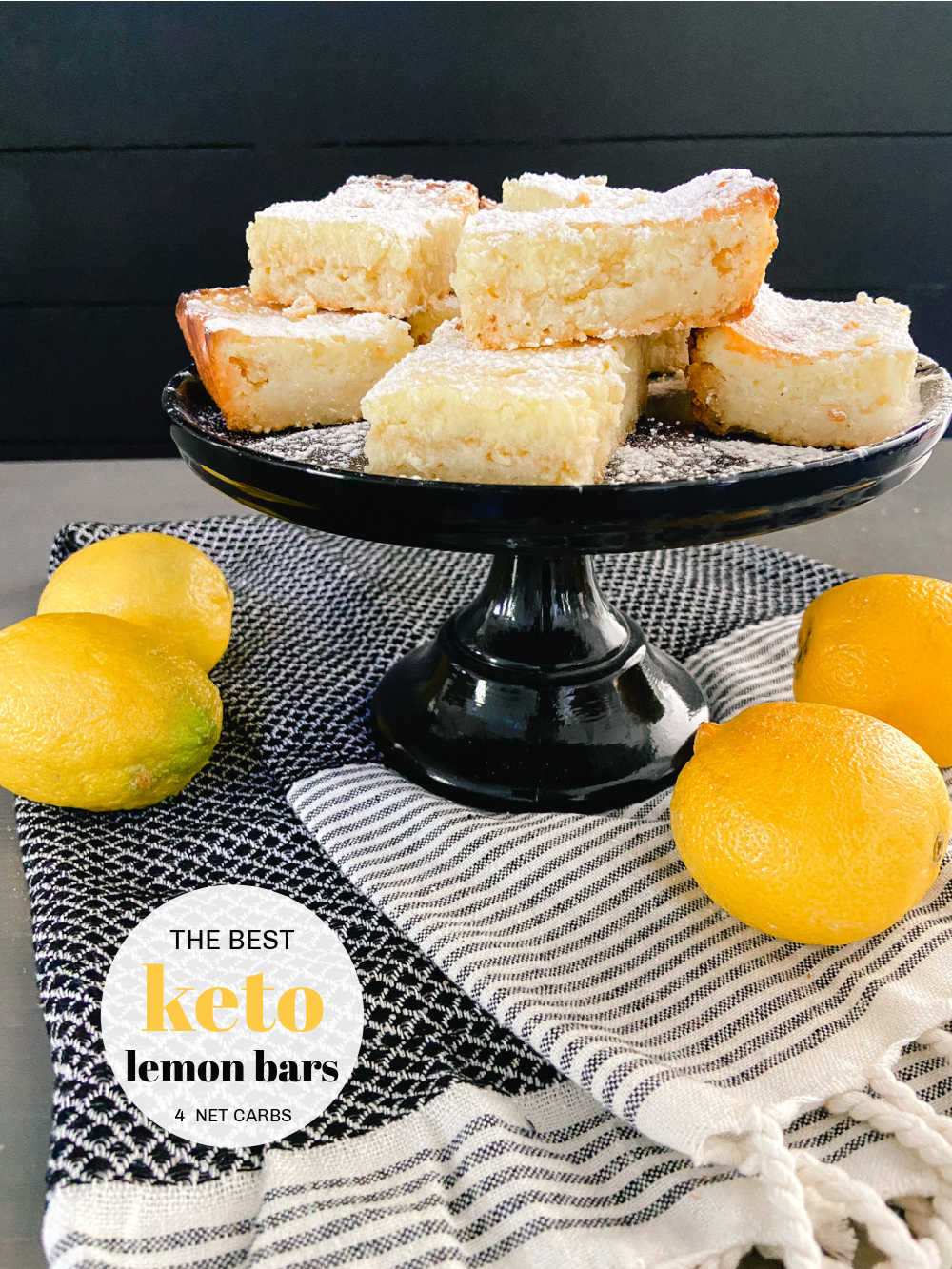 I took my childhood favorite dessert and reduced the carbs to only FOUR carbs per bar without losing any of the tangy lemon taste! I hope you will give it a try!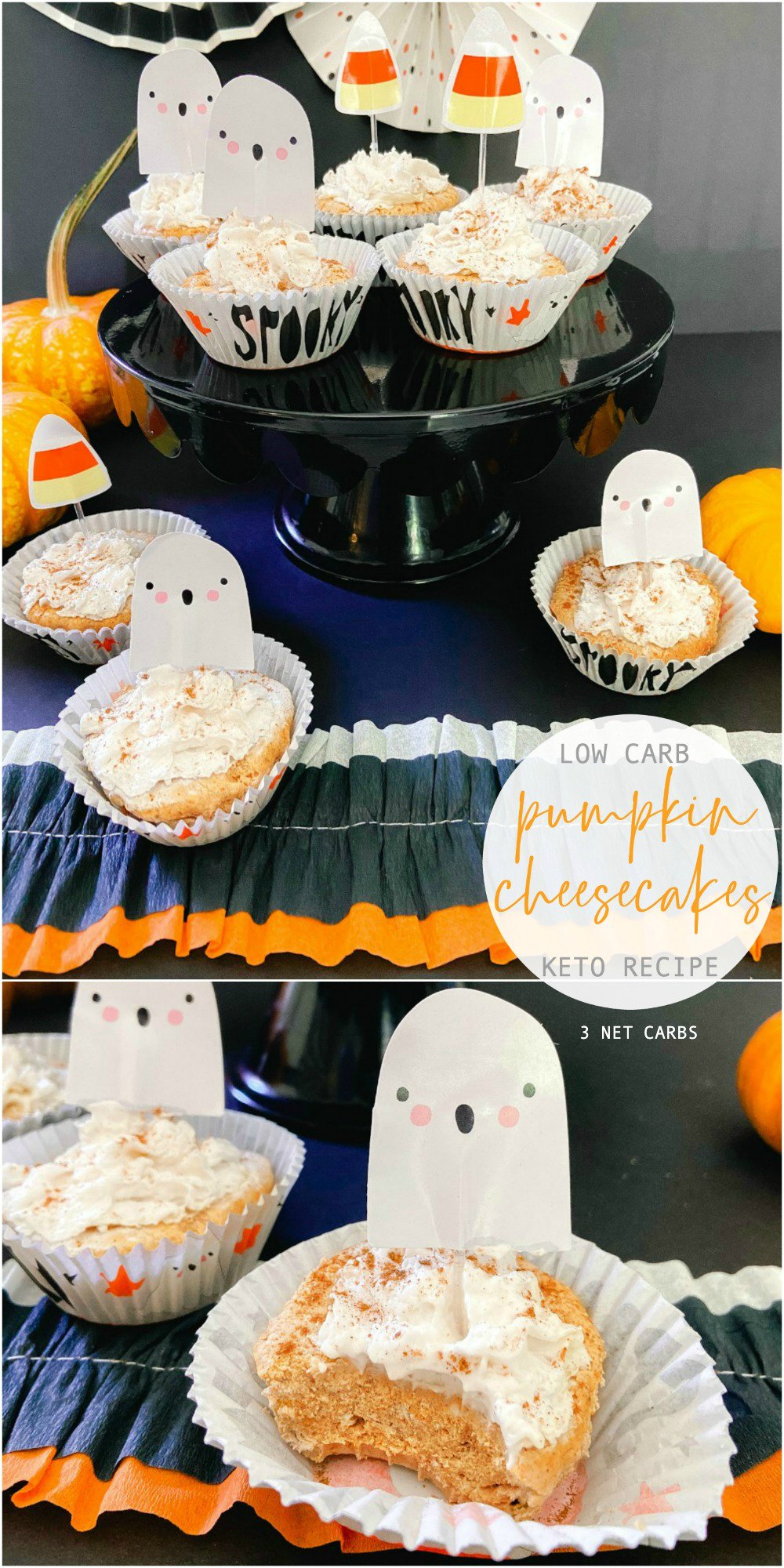 These are one of my favorite recipes, especially in the fall. Celebrate pumpkin spice season with a guilt-free pumpkin cheesecake. I made them mini so you can make a batch and keep them in the freezer. Then pop one out of the freezer whenever you need a little sweet low-carb treat!
Which Copycat Recipe are You Going to Try First?
xoxo