Sugar Free Peanut Butter Bites! Low Carb and sugar free, these no-bake peanut butter bites are the perfect zero guilt reward!
Sugar-Free Peanut Butter Bites
I've been cutting down on my sugar this year and it feels great. I thought at first that I would have to miss out on my favorite snacks and sweets but it turns out that by substituting out some ingredients, I can still enjoy a sweet snack during the day!
Healthier Recipes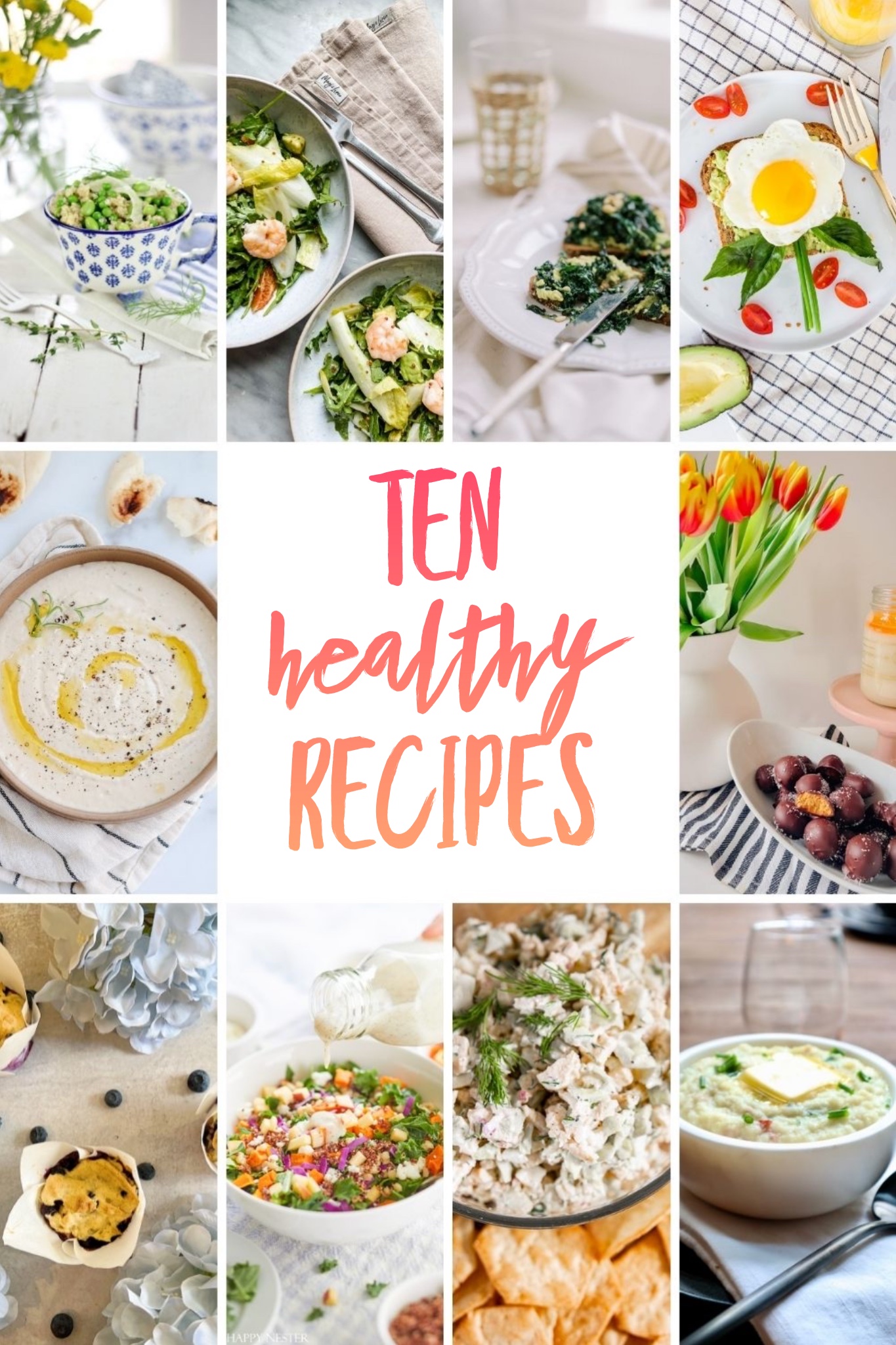 I am joining friends who are sharing healthier versions of their favorite recipes and I can't wait to make them all! Be sure to scroll down and hop over to grab all of these healthy recipes!
Low-Carb Treat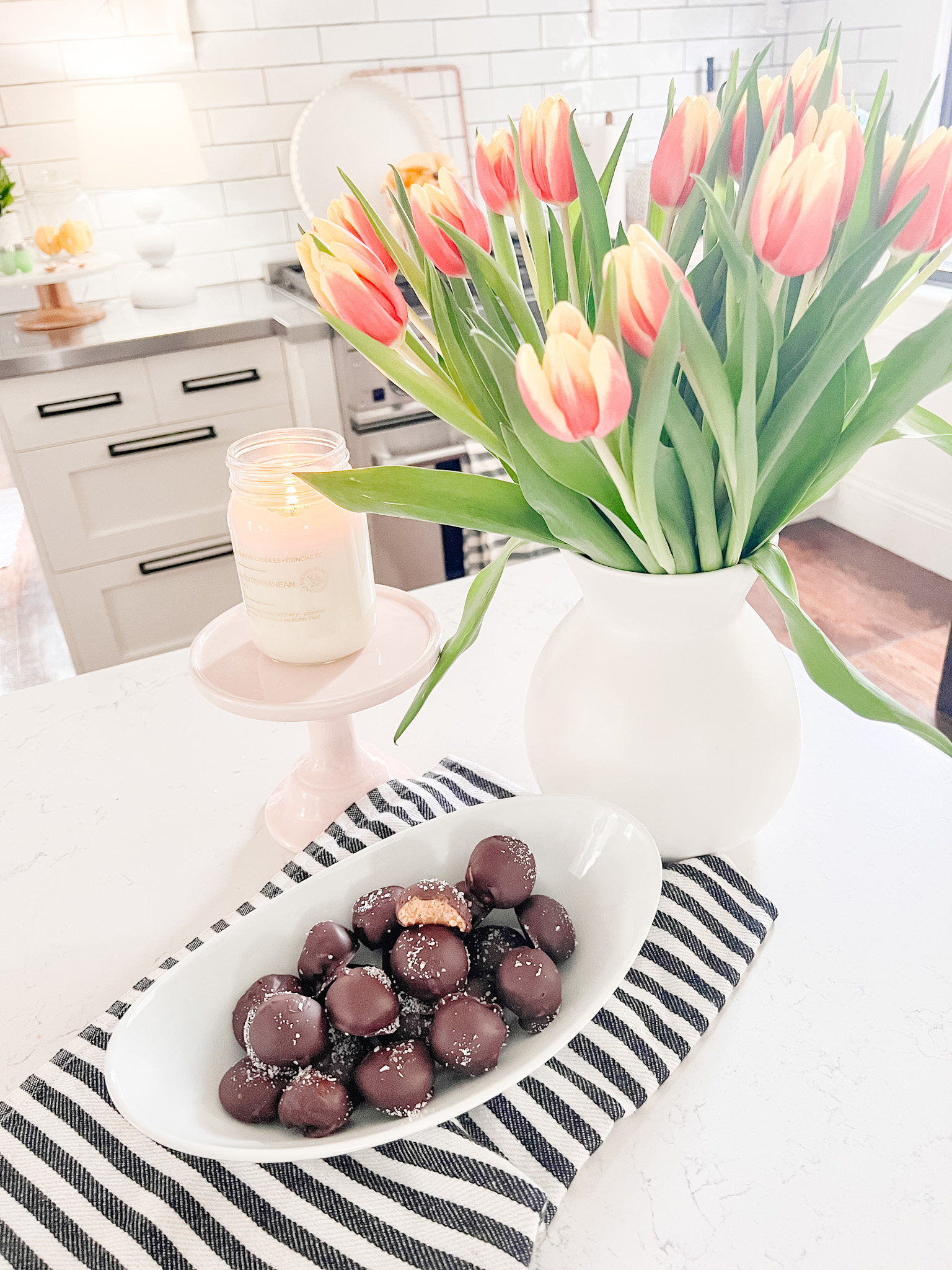 Another thing I have been cutting back on are carbs. These peanut butter balls are my favorite after-dinner dessert. They satisfy my sweet tooth without all of the additional calories and carbs. They remind me of a reeses peanut butter cup! Let's compare how they stack up in comparison!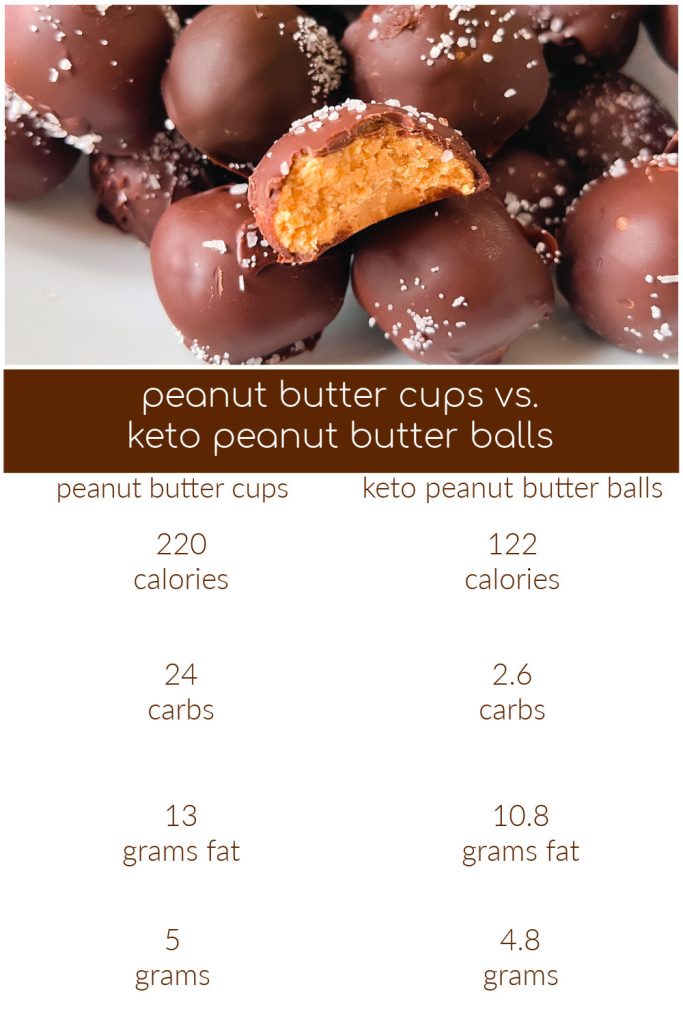 How Can Peanut Butter Bites be Sugar Free?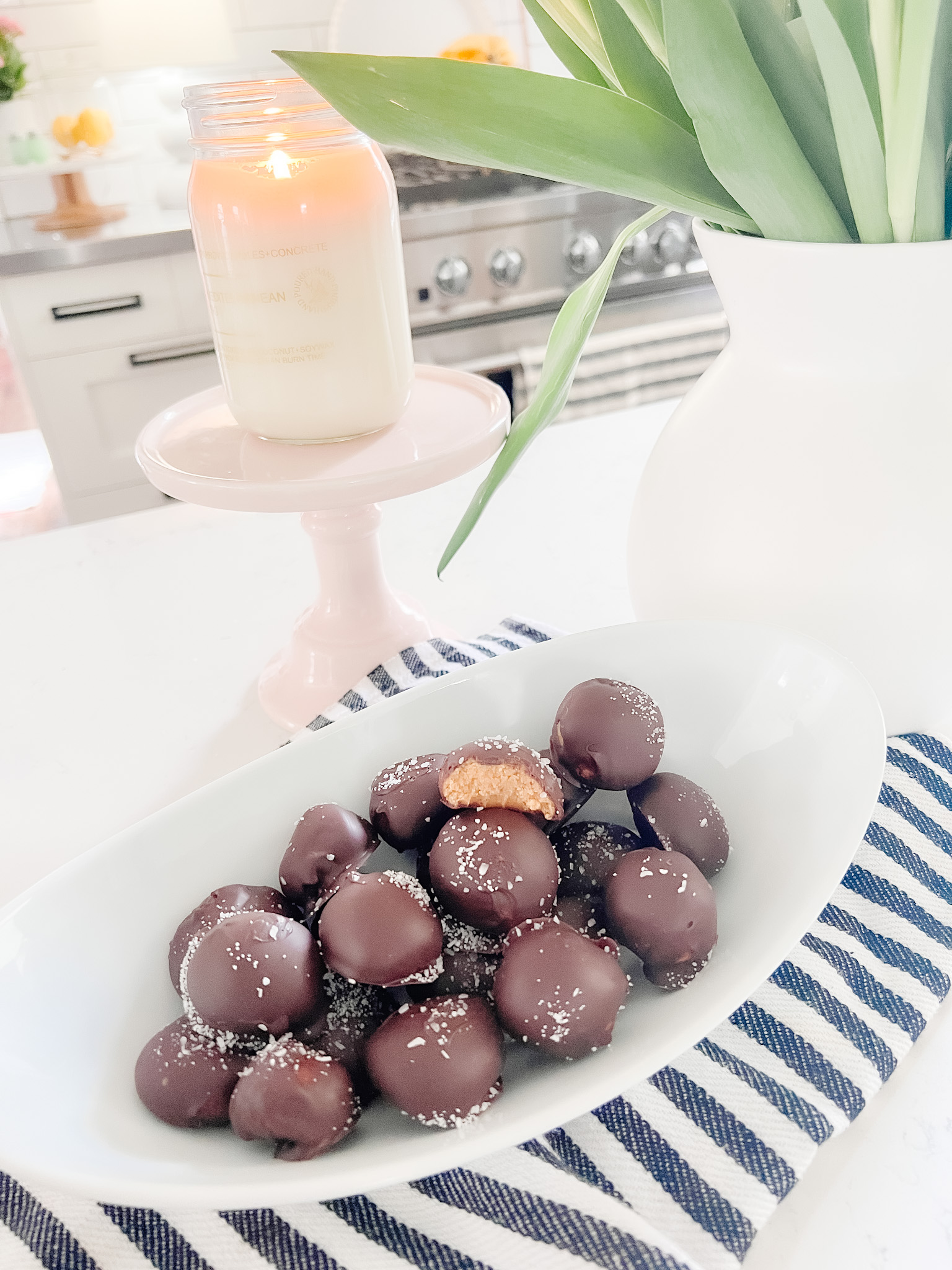 The reason this recipe is sugar free and low carb is that you substitute ingredients for the ingredients that contain sugar and ingredients to replace white flour which is high in carbs. This recipe uses sugar free chocolate. Lily's brand is my favorite sugar free chocolate brand. Their chocolate tastes the same as regular chocolate. I used their semi-sweet sugar-free baking chips. But they have all kinds of baking chips as well as chocolate truffles, chocolate bark and other yummy sugar free products! We substitute almond flour for white flour which brings the carb count down as well!
How Long Does it Take to Make Peanut Butter Bites?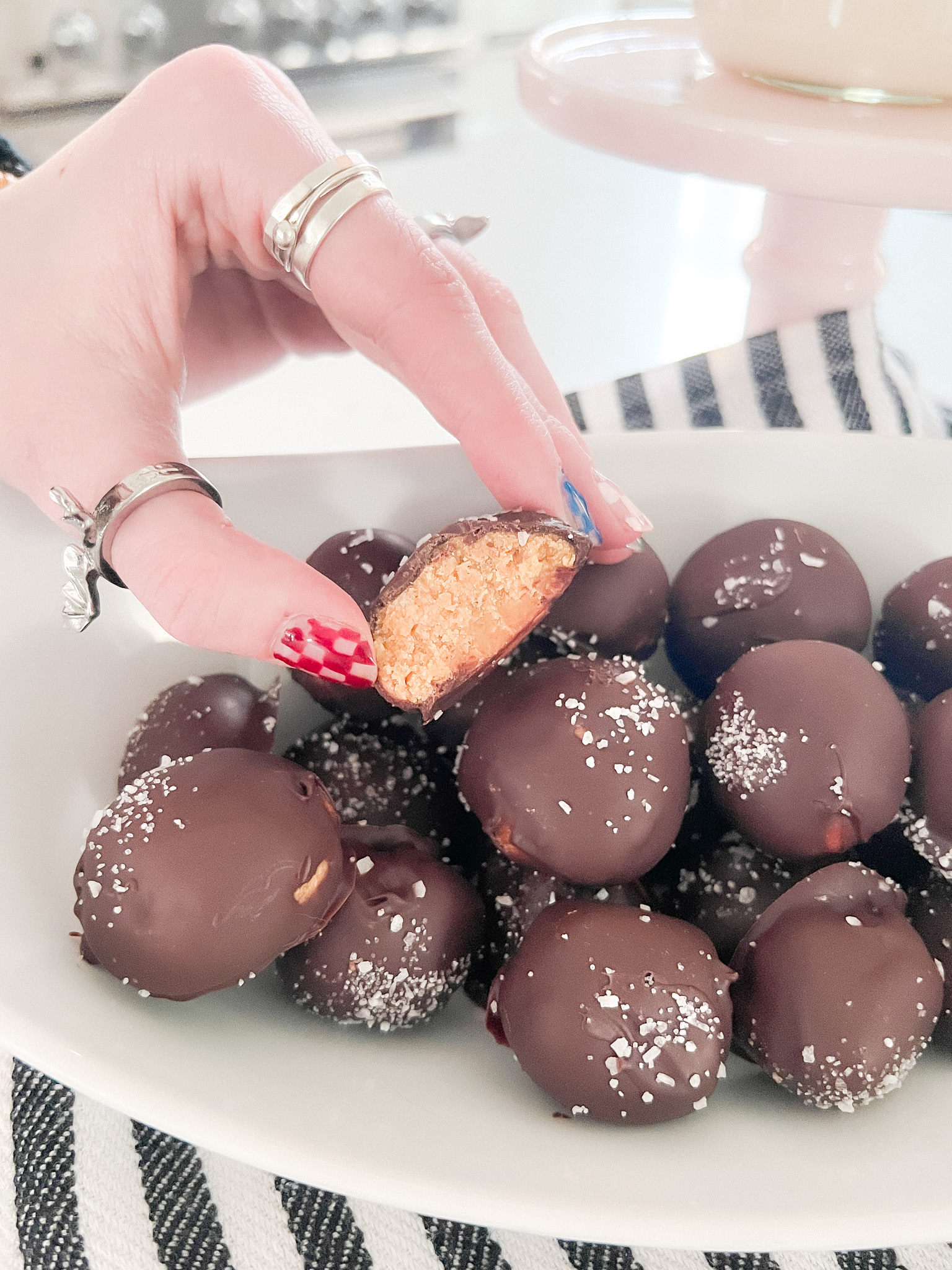 This recipe takes 45 minutes to make. But that is mostly because you need to freeze the balls twice. So the active part of this recipe is only about 15 minutes! And they are NO BAKE which makes this recipe even easier! This recipe is fun to make with the kids too and they will never guess that these peanut butter bites are sugar free!
Printable Recipe for Keto Peanut Butter Bites
Here's the printable recipe! Print it off and make some this week!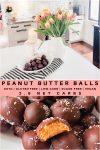 Keto Low-Carb Peanut Butter Bites
Sugar Free Peanut Butter Bites! Low Carb and sugar free, these no-bake peanut butter bites are the perfect zero guilt reward!
Prep Time 15 minutes
Total Time 45 minutes
Ingredients
1/2 cup Peanut butter (no sugar added)
3 T. Swerve sweetener
4 T. Almond Flour
1/8 t. Vanilla
1/2 cup Sugar-free chocolate chips (I use Lily's brand)
3 t. Coconut Oil
Instructions
Line a cookie sheet with parchment paper

In a small bowl mix the peanut butter, swerve, almond flour and vanilla together until combined.

Use a small spoon to scoop up some of the dough and roll it into a ball with your hands. Put the ball on the cookie sheet. This recipe makes 20 balls. Space them out on the cookie sheet.

Put the baking sheet in the freezer for 30 minutes.

After the 30 minutes have passed, prepare the chocolate mixture.

In a small bowl, add the chocolate chips and cook them in the microwave on 50% power for 30 second increments. Stir in between and keep cooking at 30 second increments until the chips melt. Don't overcook!

Once the chips have melted, add the coconut oil and mix well.

Take baking sheet out of the freezer. Put each ball in the melted chocolate and cover. Take the balls out with a fork and let the extra chocolate drip off back into the bowl. Then put each ball back on the baking sheet. You can add a little coarse salt to the tops if you want.

Once all 20 balls are dipped and back on the baking sheet, put the baking sheet back in the freezer for 30 minutes.

After 30 minutes the balls are done! Serve or put them in a zip lock and store them in the freezer until you want to eat them. They can be kept in the freezer for 6 months.
Healthy Recipe Ideas You Will Love

Healthy White Bean Dip // Modern Glam
Couscous and Sweet Potato Salad Recipe // Happy Happy Nester
Sugar Free Peanut Butter Bites // Tatertots & Jello
Best Avocado Toast With Egg Recipe // Inspiration For Moms

Lemon Blueberry Gluten Free Muffins // My 100 Year Old Home
Quinoa Edamame And Pea Salad // Craftberry Bush
A Healthy Main Course Salad with Shrimp // Most Lovely Things

How to Make Healthy Chicken Salad That's Full of Flavor // Twelve On Main
Crunchy Kale Avocado Toast // Finding Lovely
"Mock" Garlic Mashed Potatoes // My Sweet Savannah
More Low Carb Recipes
I've been living a low carb lifestyle for about a year and a half and over that time I've converted a lot of my favorite recipes to be low carb. Here are a few of my favorites!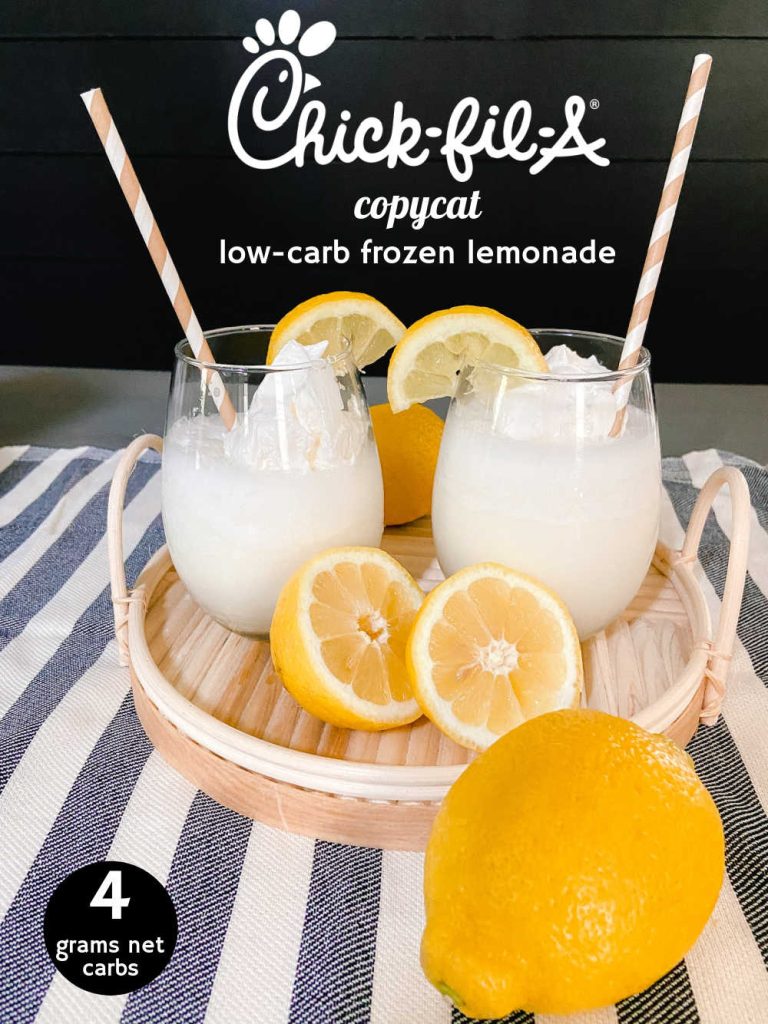 Low-Carb Copycat Chick-Fil-A Lemonade
Cool off with this delicious treat that's tangy, tart and full of lemon flavor plus it's low in carbs! Keto friendly. I love making these lemonades in the summer and we sit on our front porch sipping on them. It's heaven!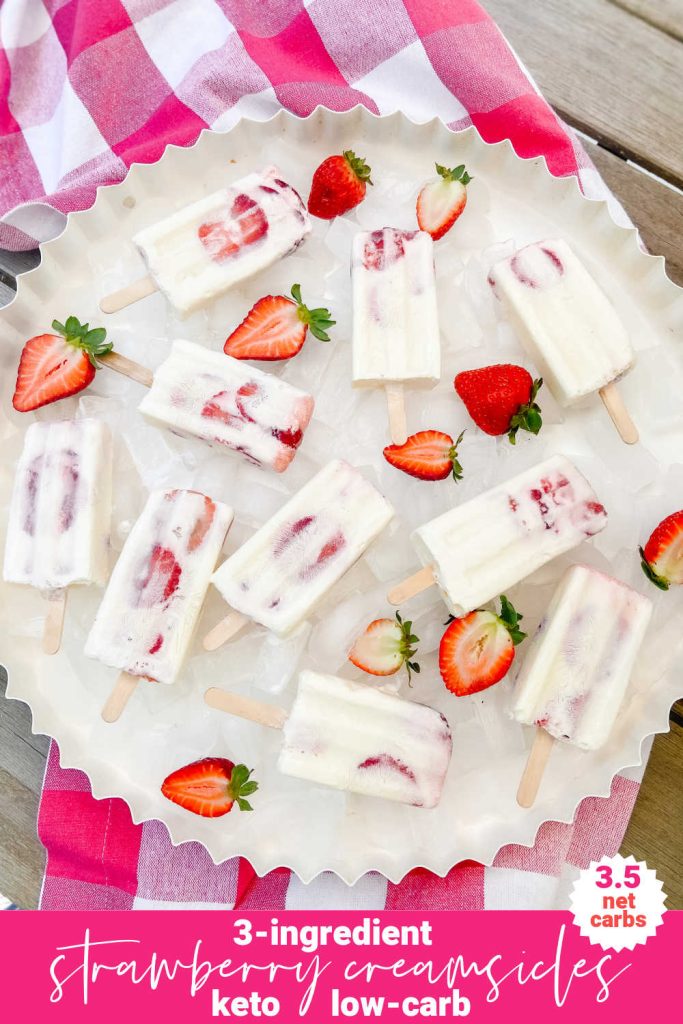 The easiest and BEST low-carb strawberry popsicles taste like summer with just 3.5 net carbs per serving! I love making a batch of these popsicles and keeping them in my freezer. I have the individual popsicle bags linked in the recipe!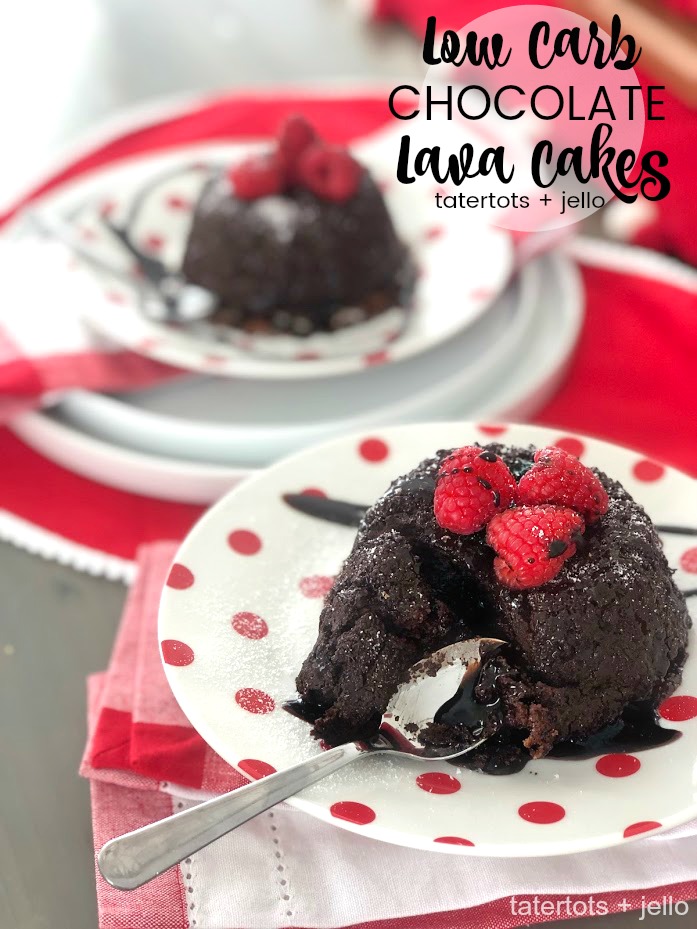 This cake is our favorite and I've updated our tried and true recipe, all the taste with a healthier spin. Sugar-Free, Low Carb and Keto friendly! This is the ultimate date night dessert. I love making it when we have our at-home movie nights!
What Recipe Are You Going to Try First??
xoxo
Don't they all look so good?? I can't wait to try them!