The Best Keto Lemon Bars. These tangy lemon bars are the perfect combination of buttery crust and creamy lemon filling with only 4 net carbs!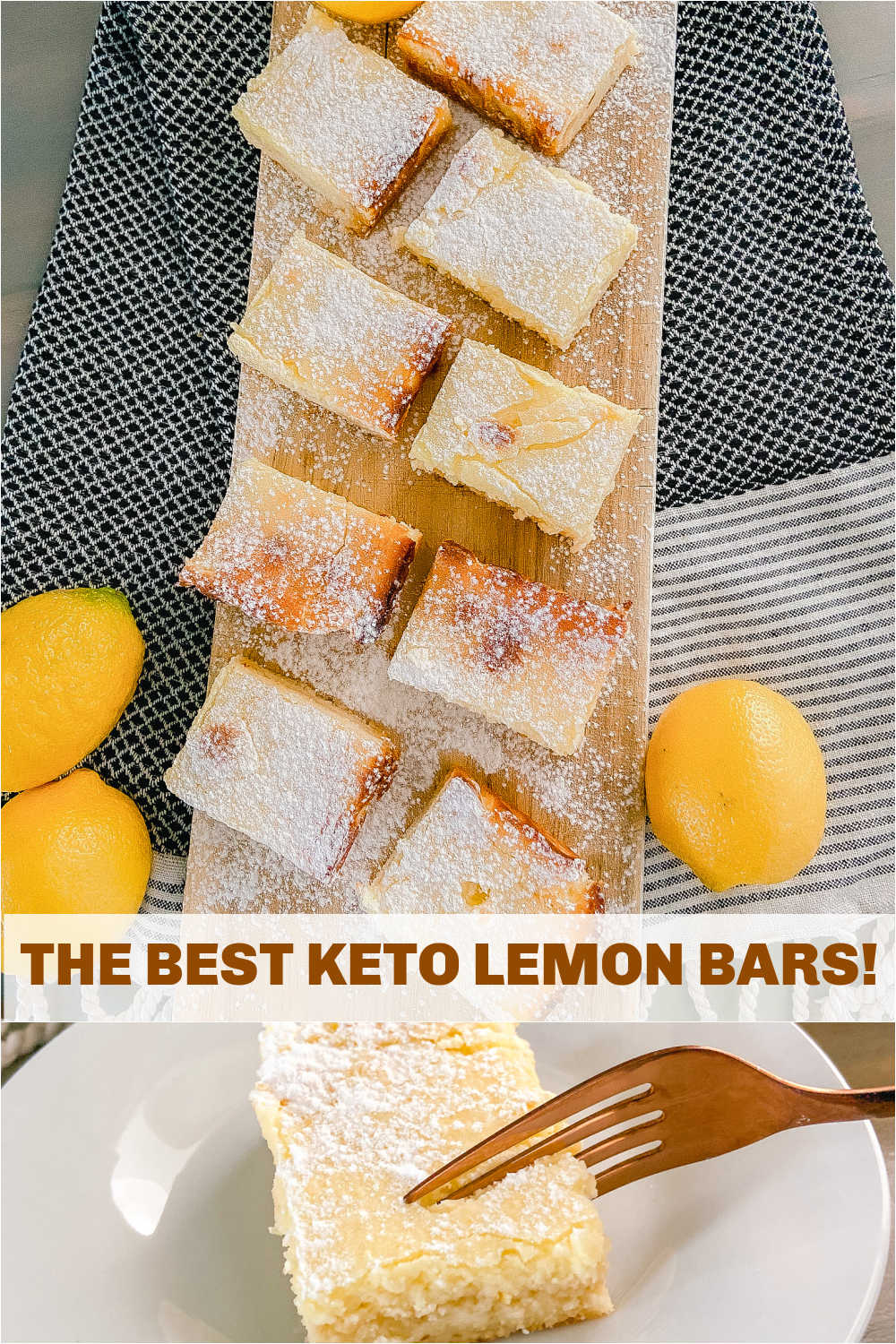 Keto Lemon Bars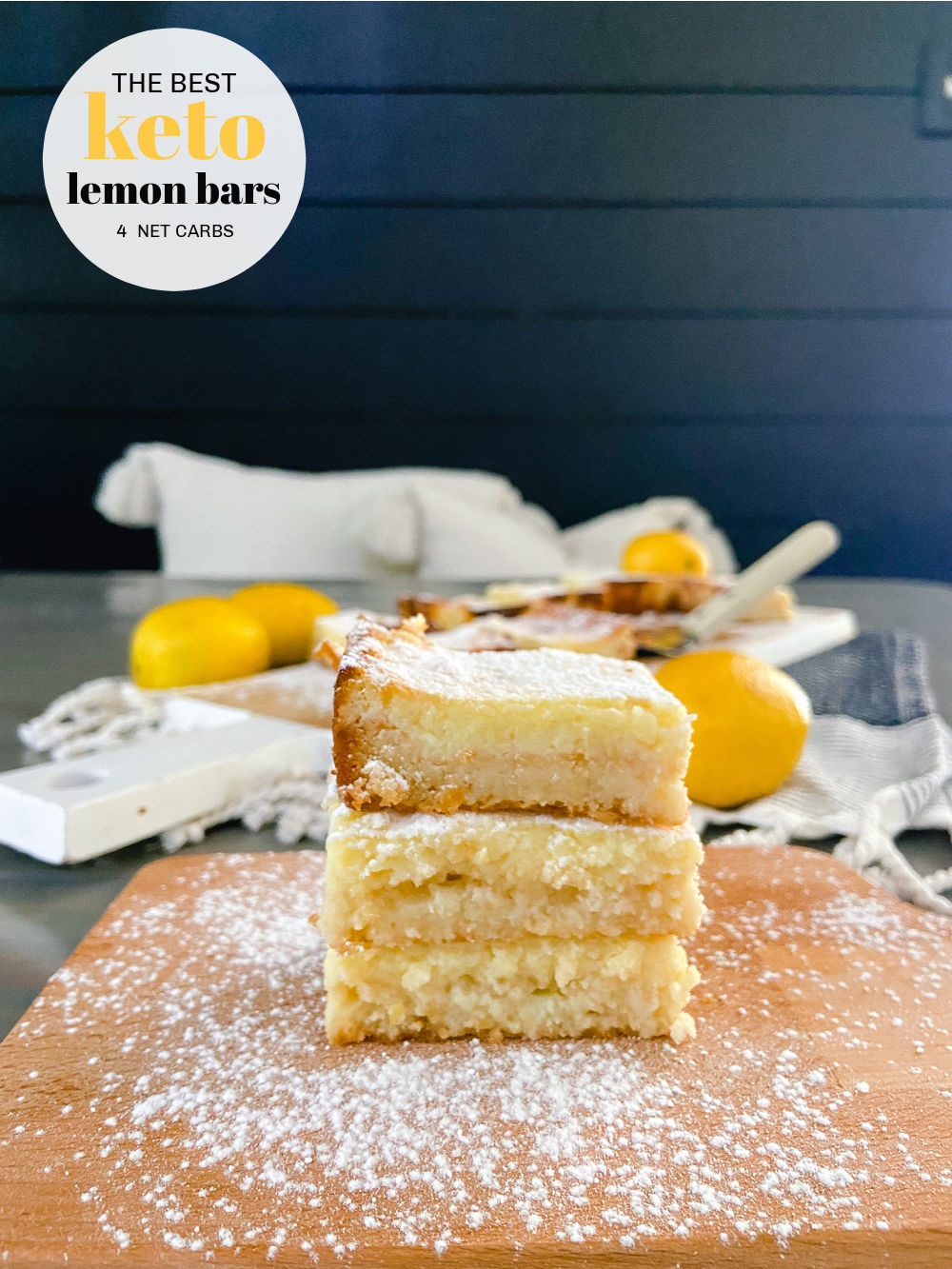 I've been following a keto lifestyle for almost a year. I love how much energy I have by cutting out refined sugars and gluten! At first I was afraid I would miss eating baked treats but I learned that I can still bake delicious treats and eat the things that make me happy. All I have to do is substitute items that are keto-friendly! One example are these Keto Lemon Bars!
Lemon Bars Are a Childhood Favorite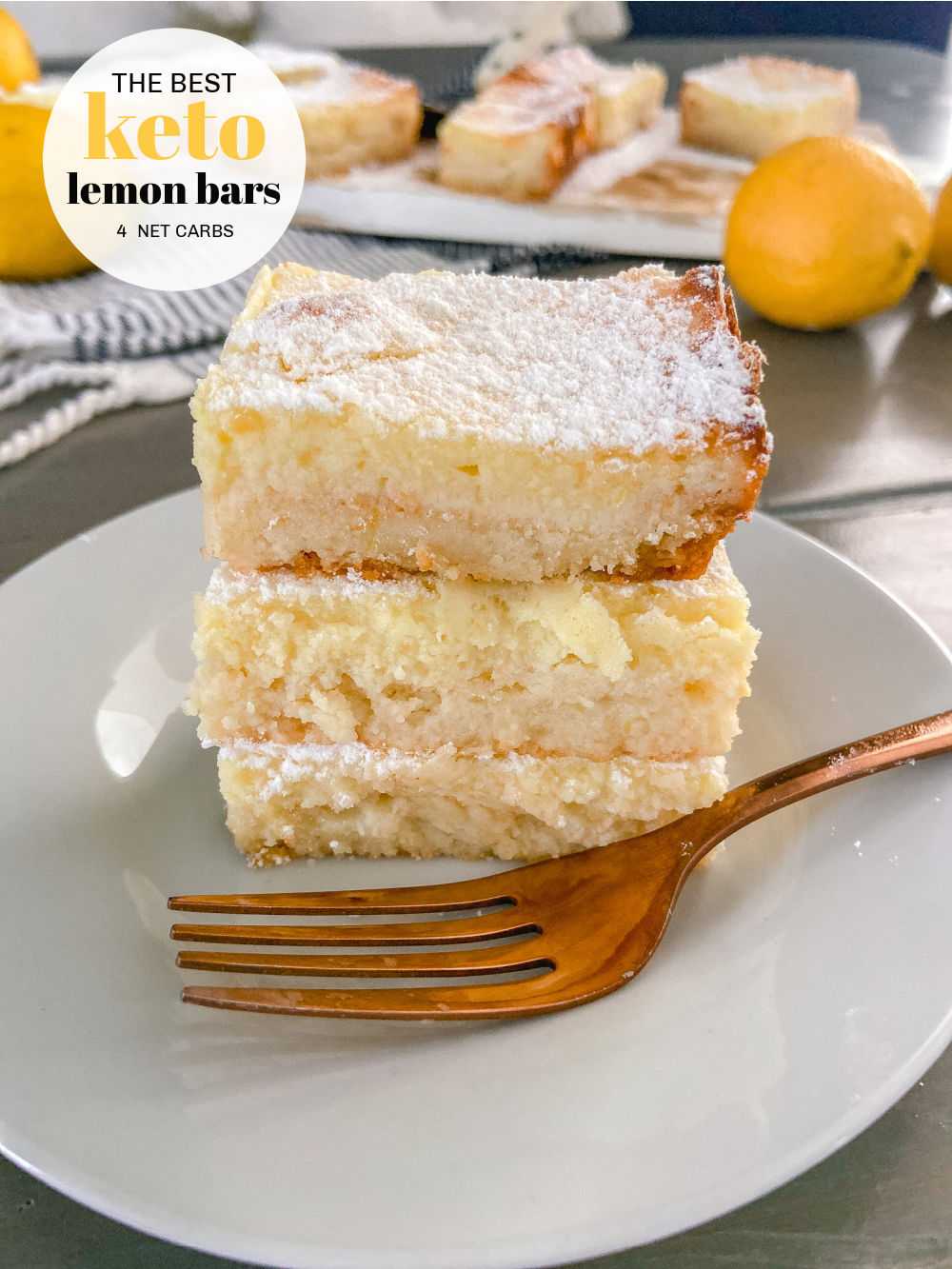 One of my most vivid childhood memories are the lemon bars my mom would make! With a soft, flakey crust and a topping of tangy lemons, they smelled so good while they were baking! I really wanted to see if I could make a keto-friendly lemon bar. And after some testing and experimenting, I've found a winner!
What Make These Lemon Bars Keto?
There are a few things that I substituted to make these lemon bars low-carb and keto-friendly. The first is substituting almond flour for wheat flour. The second is substituting monk fruit for regular granulated sugar. By taking out wheat flour and sugar, this recipe cuts the carbs from an average of 26 carbs per bar to 4 net carbs per bar! Amazing, am I right??
What Sweetener Do I Use To Make Keto Lemon Bars?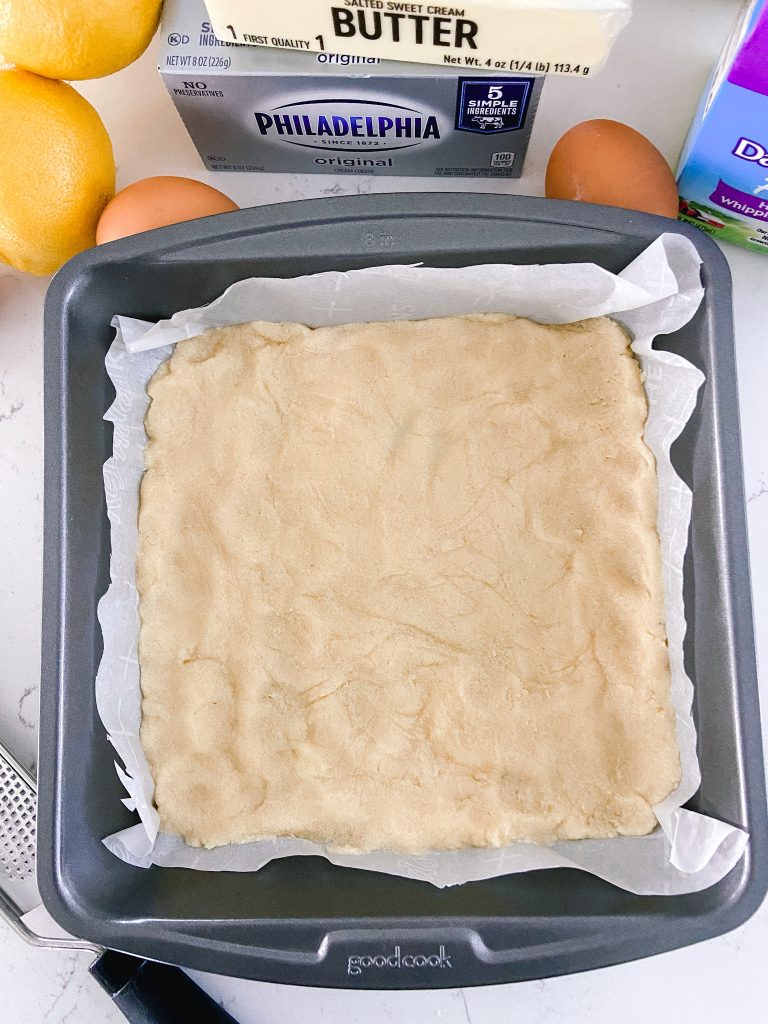 There are a few different sweeteners you can use to substitute regular sugar to make recipes keto-friendly. Some examples include Swerve, Splenda, Erythritol, Stevia. For this recipe I used Monk Fruit. The reason I use Monk fruit is it's all natural and I think that it doesn't leave an aftertaste.
Keto Lemon Bars Are 4 Net Carbs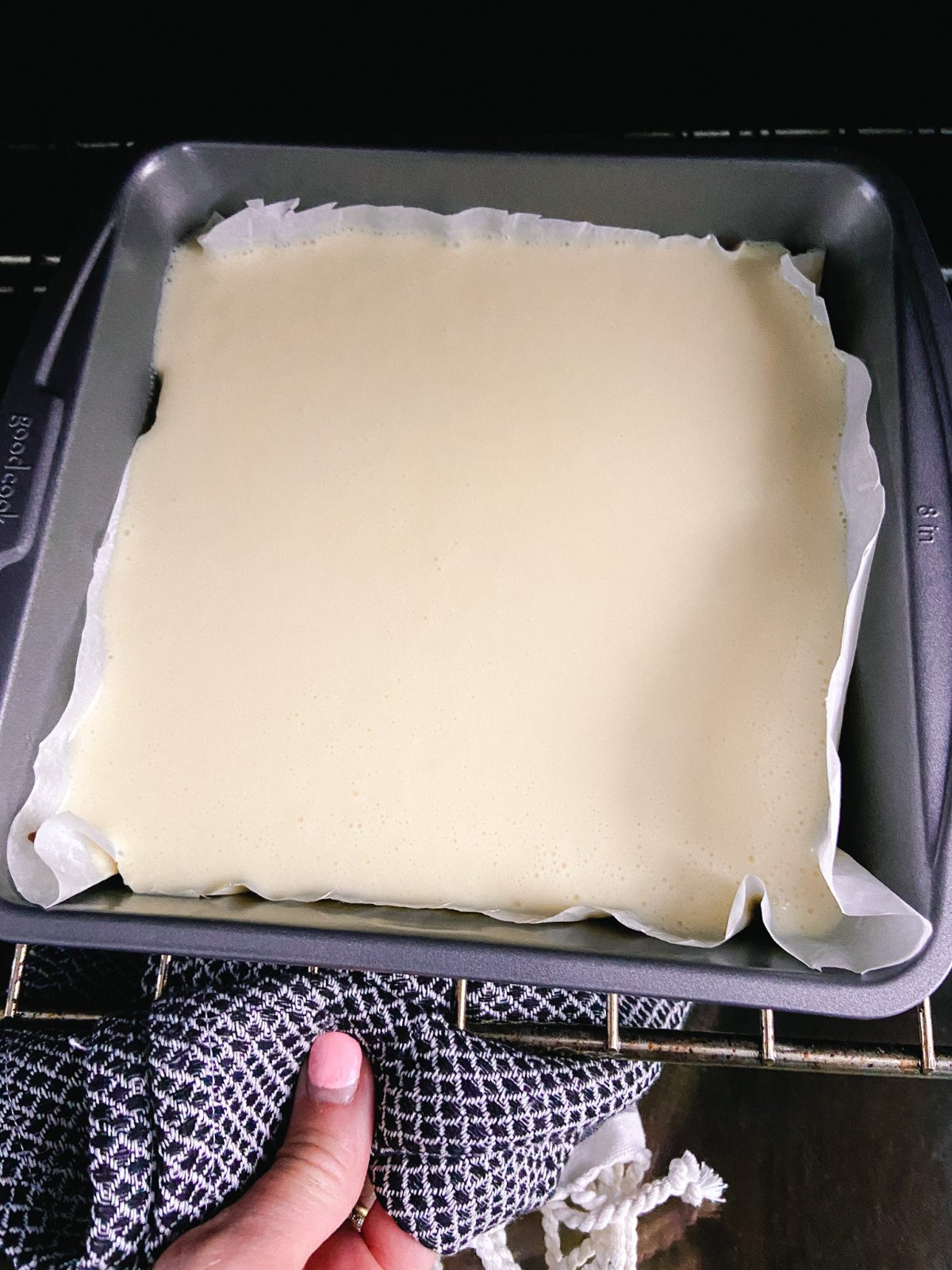 These keto lemon bars are low carb — only 4 net carbs per bar! They're a great dessert to have on hand. Make a batch and have them throughout the week when you have a craving for something sweet!
Keto Lemon Bar Recipe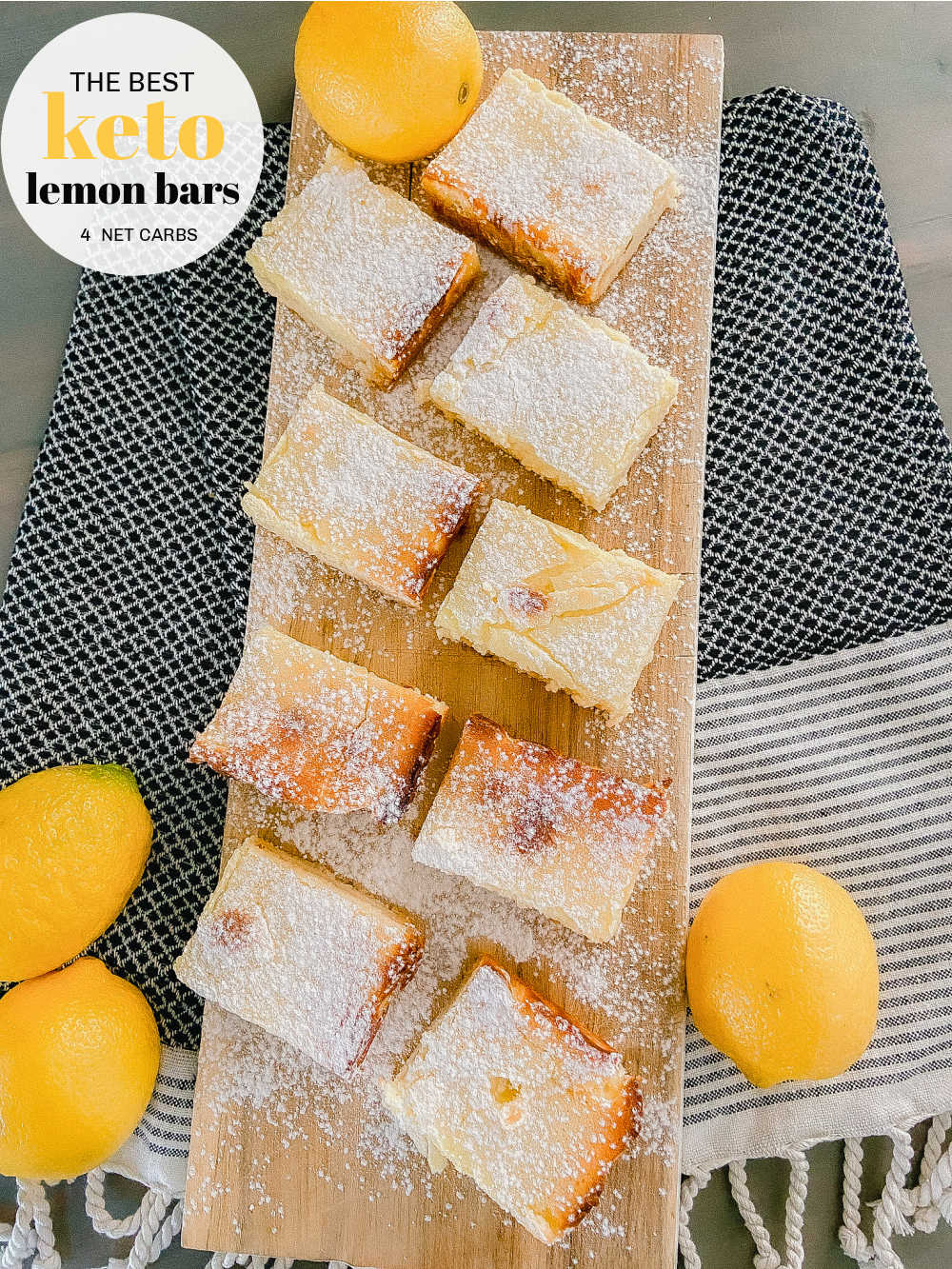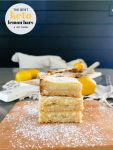 The Best Keto Low-Carb Lemon Bars!
Keto Lemon Bars. These tangy lemon bars are the perfect combination of buttery crust and creamy lemon filling with only 4 net carbs!
Ingredients
Shortbread Crust
5 tablespoons butter, softened
1 cup almond flour
3 tablespoons monk fruit sweetener
Lemon Filling
3 tablespoons monk fruit sweetener
6 tablespoons butter, melted
1/4 cup heavy cream or half-and-half
2 ounces cream cheese
3 eggs
1 lemon juiced
1 lemon rind zested
Optional
swerve confectioner's sugar (to sprinkle on the top of the bars)
Instructions
Preheat oven to 325-degrees

Line an 8×8 pan with parchment paper
Make Shortbread Crust
In a medium bowl, combine almond flour, softened butter and monk fruit. You can mix it by hand, in a mixer or in a blender.

Put dough in the middle of the parchment paper inside of the 8×8 pan. Spread the dough so it evenly covers the pan. I used a piece of plastic wrap to lay on top of the dough. The plastic makes it easier to spread out the dough. The dough is very sticky.

Bake crust at 350-degrees for 10 minutes, or when the shortbread starts to brown at the edges.

Let pan cool completely before pouring the filling mixture inside.
Make Lemon Filling
While the dough cools, make the filling. Use a mixer or a blender to make the filling. Add monk fruit sweetener, butter, heavy cream, eggs, lemon juice and lemon zest.

Blend or mix until completely combined.

Once crust is cool, pour the filling over the crust.

Bake at 350-degrees for 25-30 minutes or until the edges of the lemon bars start to brown slightly.

Cool and serve! These bars are great for dessert and taking on camping trips!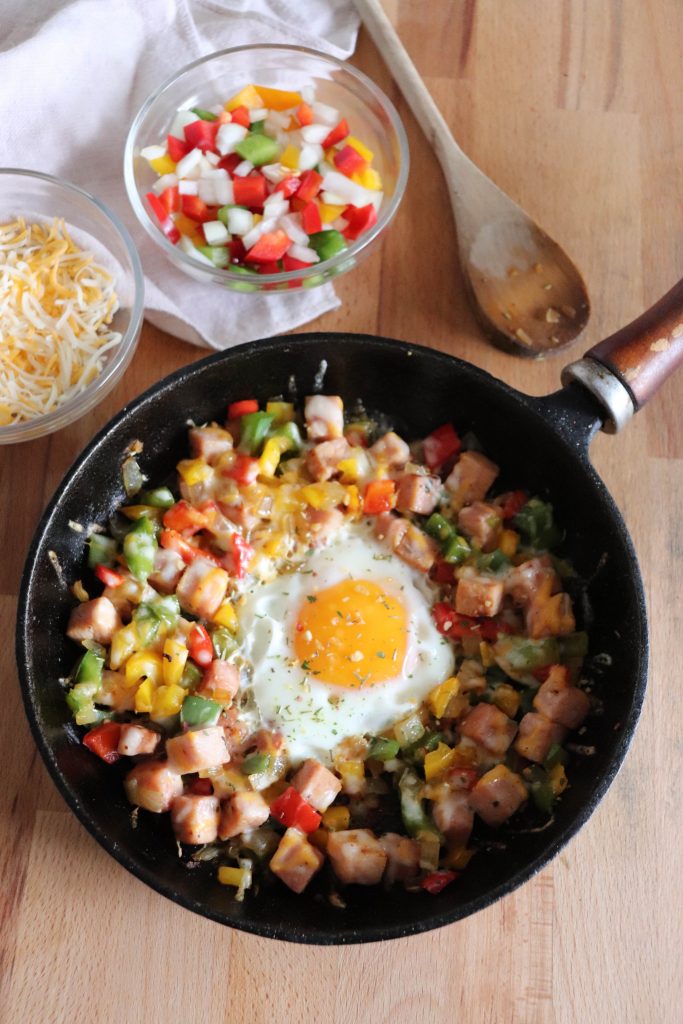 My lemon bars are the perfect dessert to make ahead and take on camping trips! And speaking of camping trips, this Keto Breakfast Skillet from my friend Heather at Homemade Heather is perfect and low carb too! Be sure to hop over and see all of Heather's ideas – she has so many keto and low-carb recipes!
More Keto Recipes
Here are a few other keto and low-carb recipes I love to make!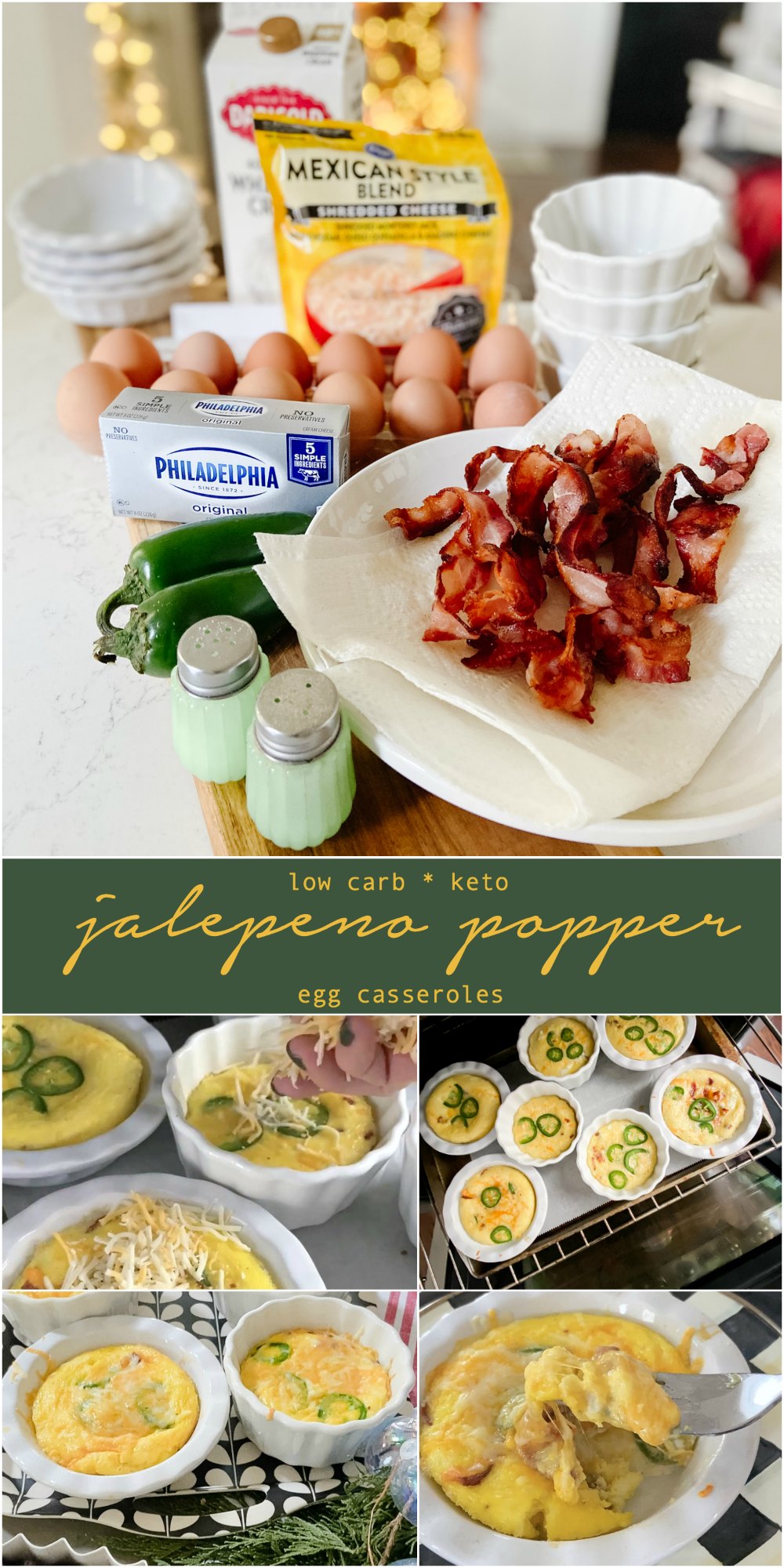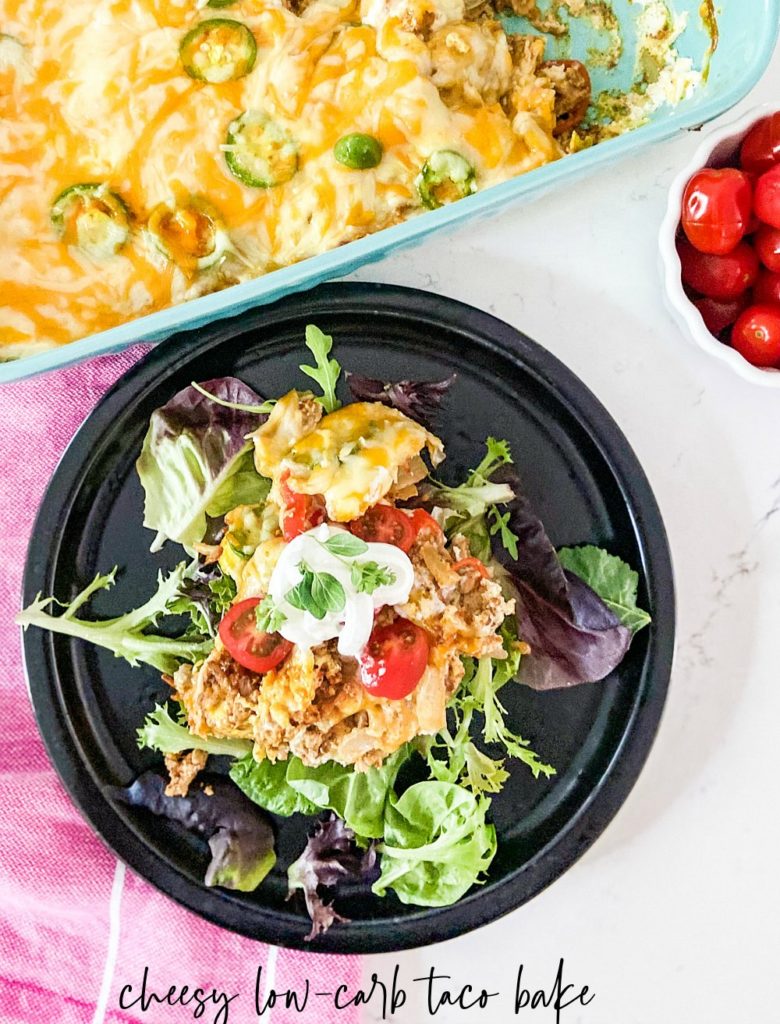 What Recipes Have You Been Making Lately?
xoxo