This post is sponsored by Peerless faucets. All opinions are my own.
Choosing Modern Faucets in Our 1891 Home Remodel. How we updated our turn-of-the-century home with modern fixtures while still maintaining the original vintage charm.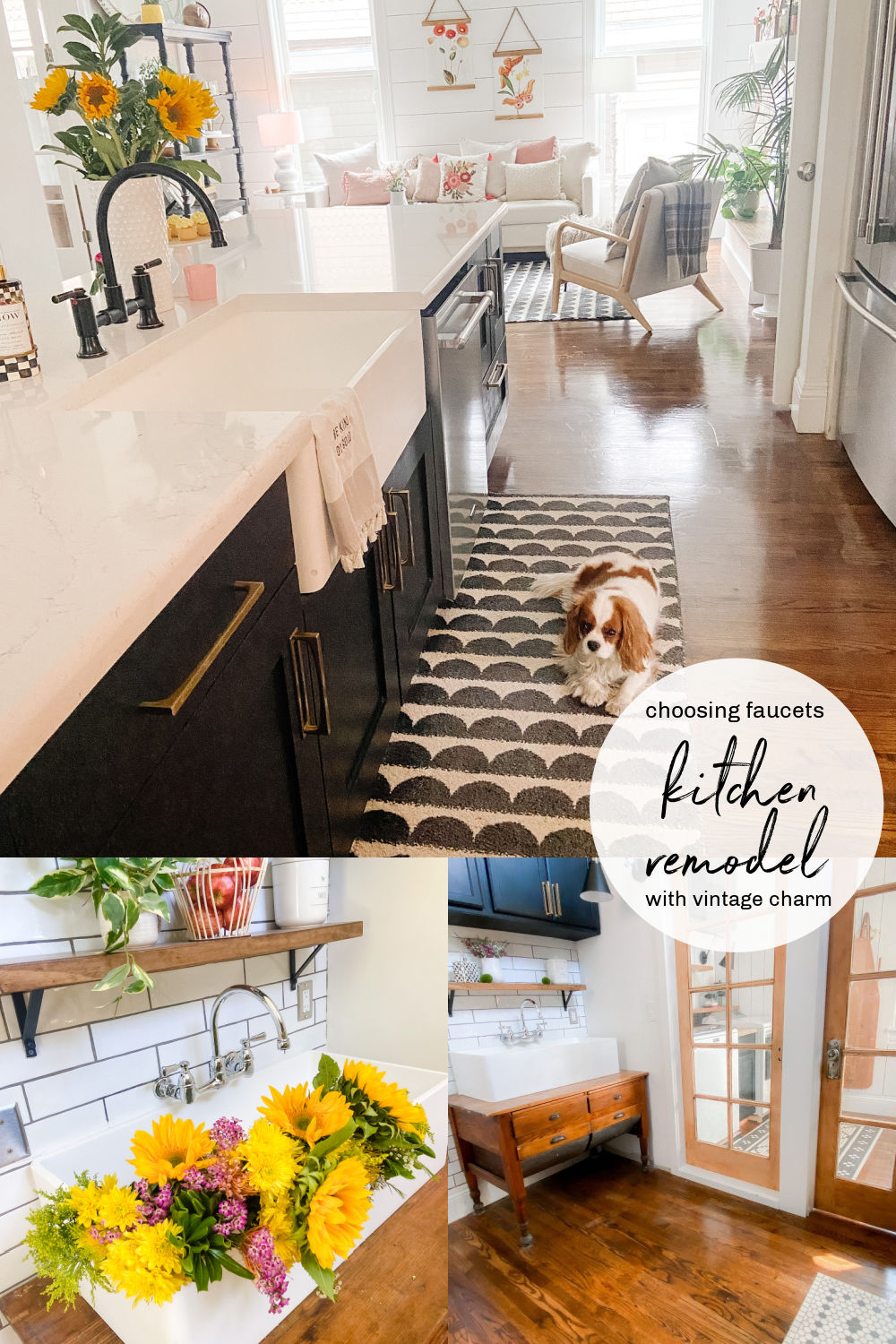 Choosing Modern Faucets in Our Vintage Home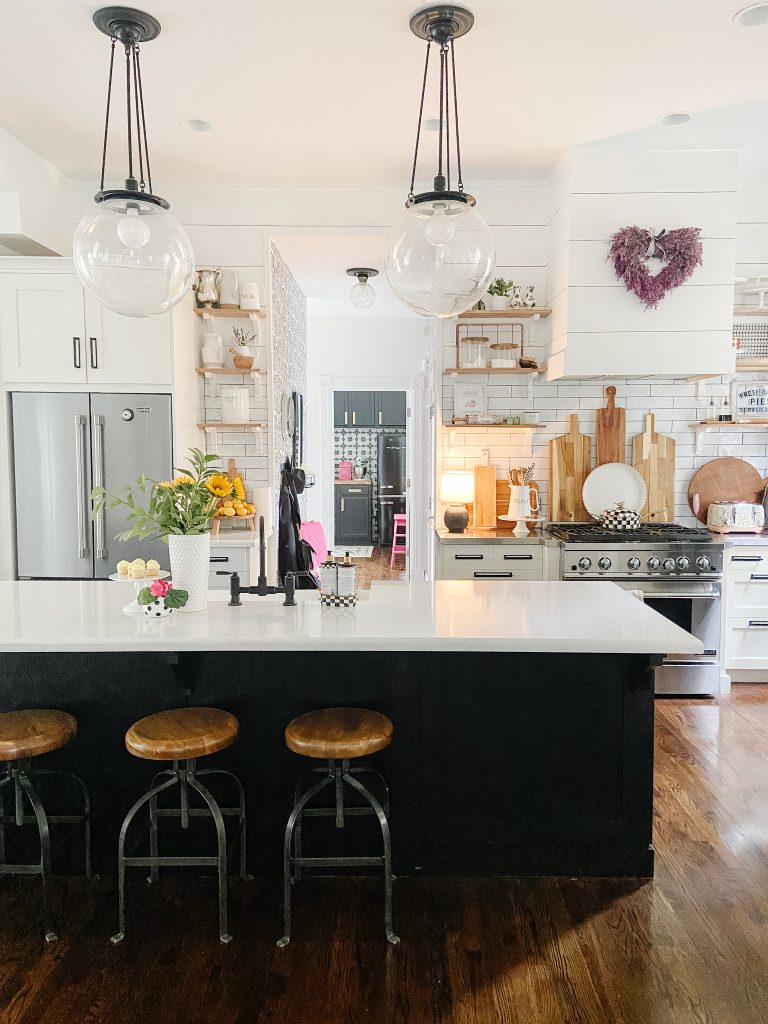 When we moved into our home, the last major update happened over 30 years ago. The kitchen was large and spacious and I knew the space had so much potential. One of the first projects in our remodel was updating the kitchen and creating a back pantry area.
Picking a Kitchen Faucet Style
I consider faucets to be the jewelry of a home. I really wanted a faucet that went with the vintage age of our 1891 home but I also was hoping for a modern twist. Peerless's Westchester faucet was the perfect solution for us. It's a widespread bridge faucet which I love because it has a vintage vibe, but the faucet has a really wide modern arch! I love looking into our kitchen from the family room and seeing that beautiful arch.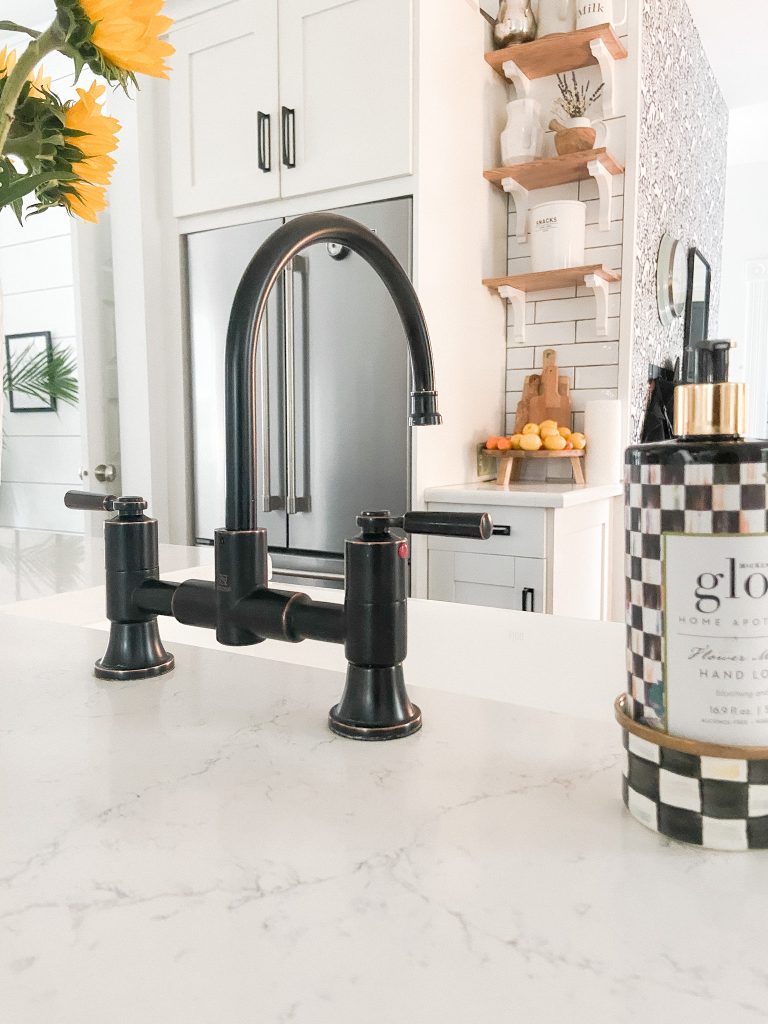 Choosing Our Kitchen Faucet Finish
I was so excited when I was contacted by Peerless because I love the finishes and designs they offer. We decided to paint our island a classic black. We also put in a new marble countertop and a huge white farmhouse sink. So I thought a dark faucet would really POP against the whites of the countertop and sink. I chose the oil-rubbed bronze finish which looks great with the black island. The Westchester also comes in chrome and stainless finishes!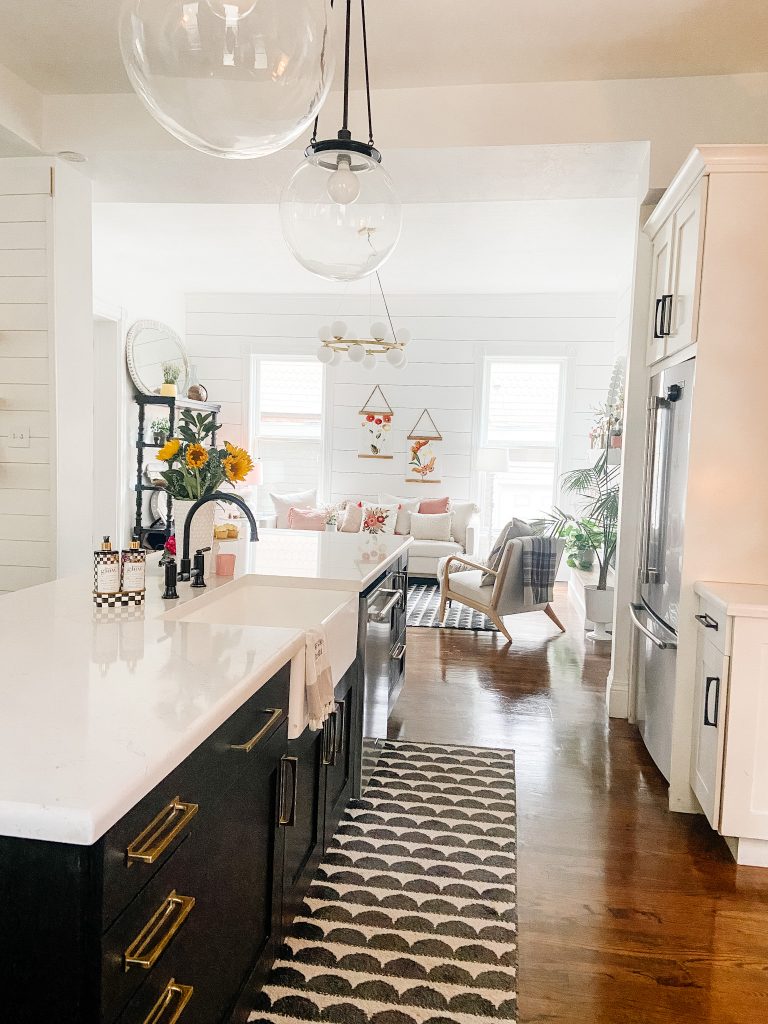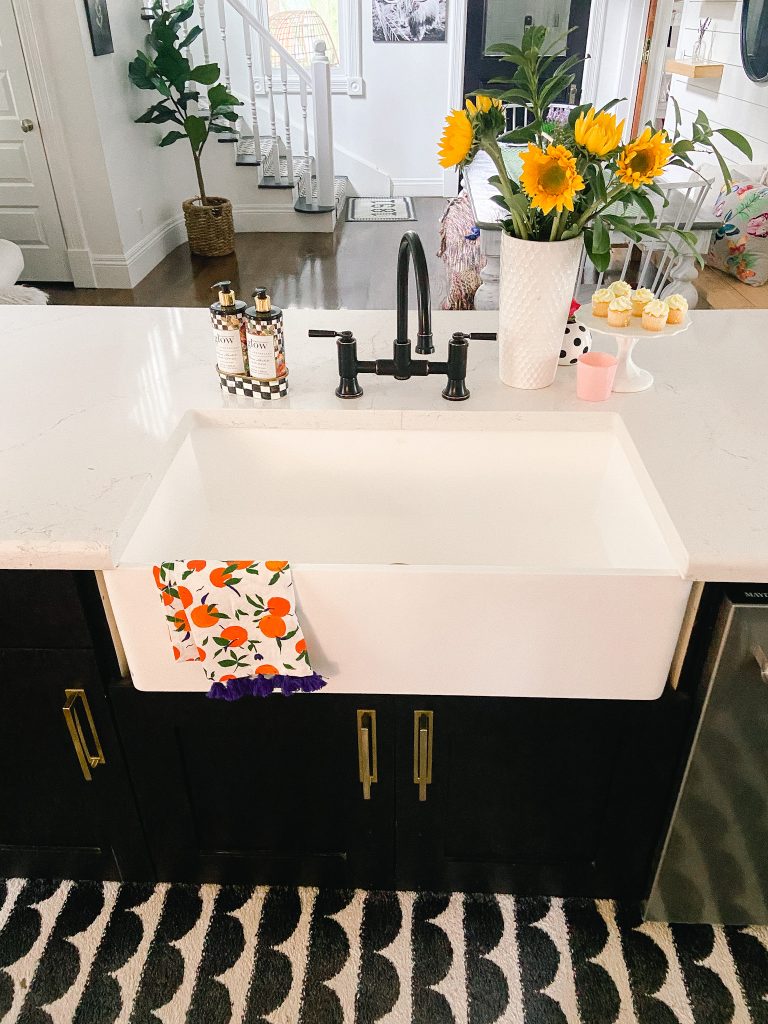 Adding a Back Pantry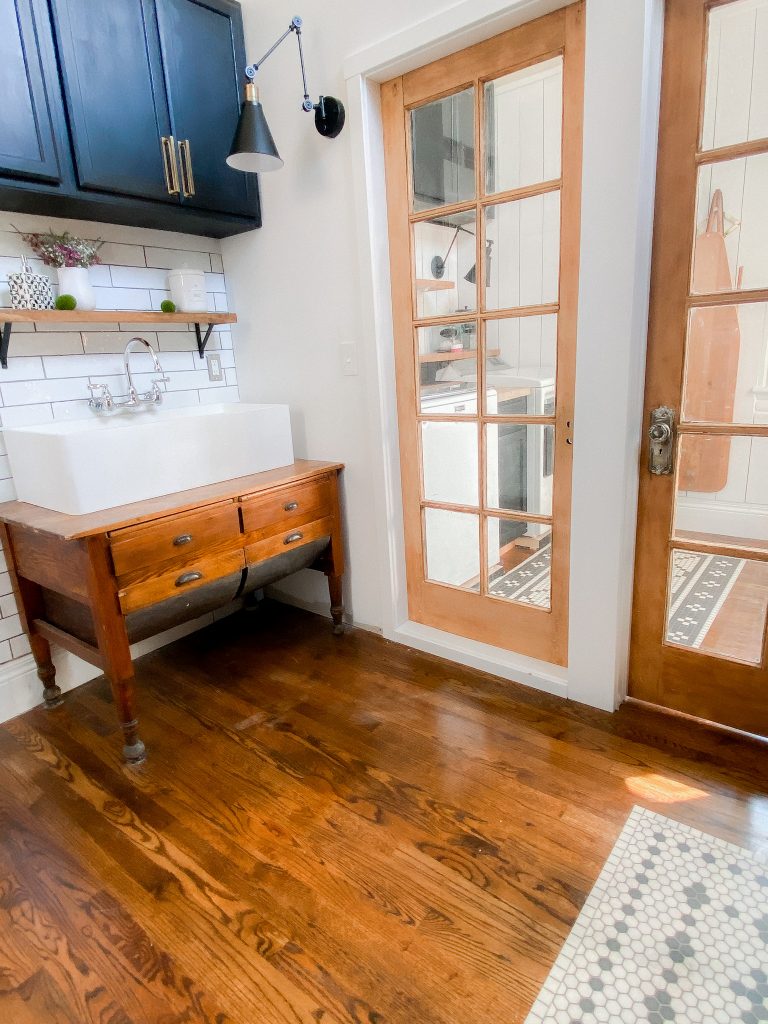 Along with our kitchen remodel, we transformed a room behind the kitchen from a room with a giant sauna to a pantry with a baking station! Because our home is 130 years old we didn't have wall space in the kitchen to install wall ovens. But we did have room at the back of the kitchen to install some in our pantry. Since we will be cooking in the back room, I knew we needed a sink back there.
A Wall-Mounted Faucet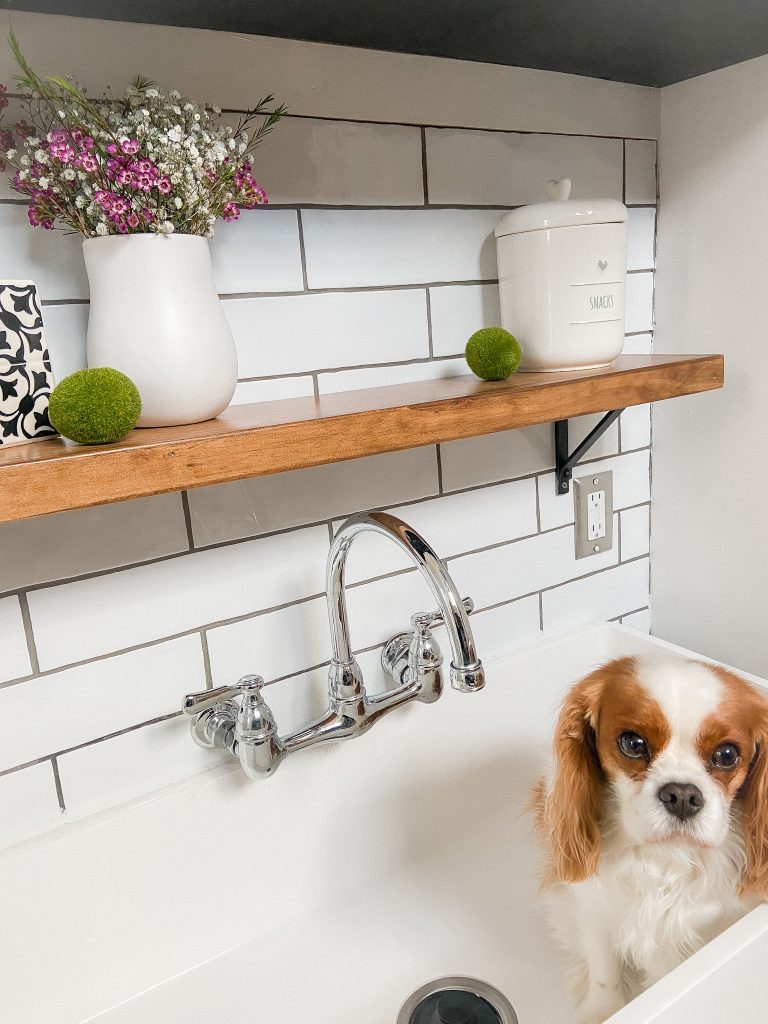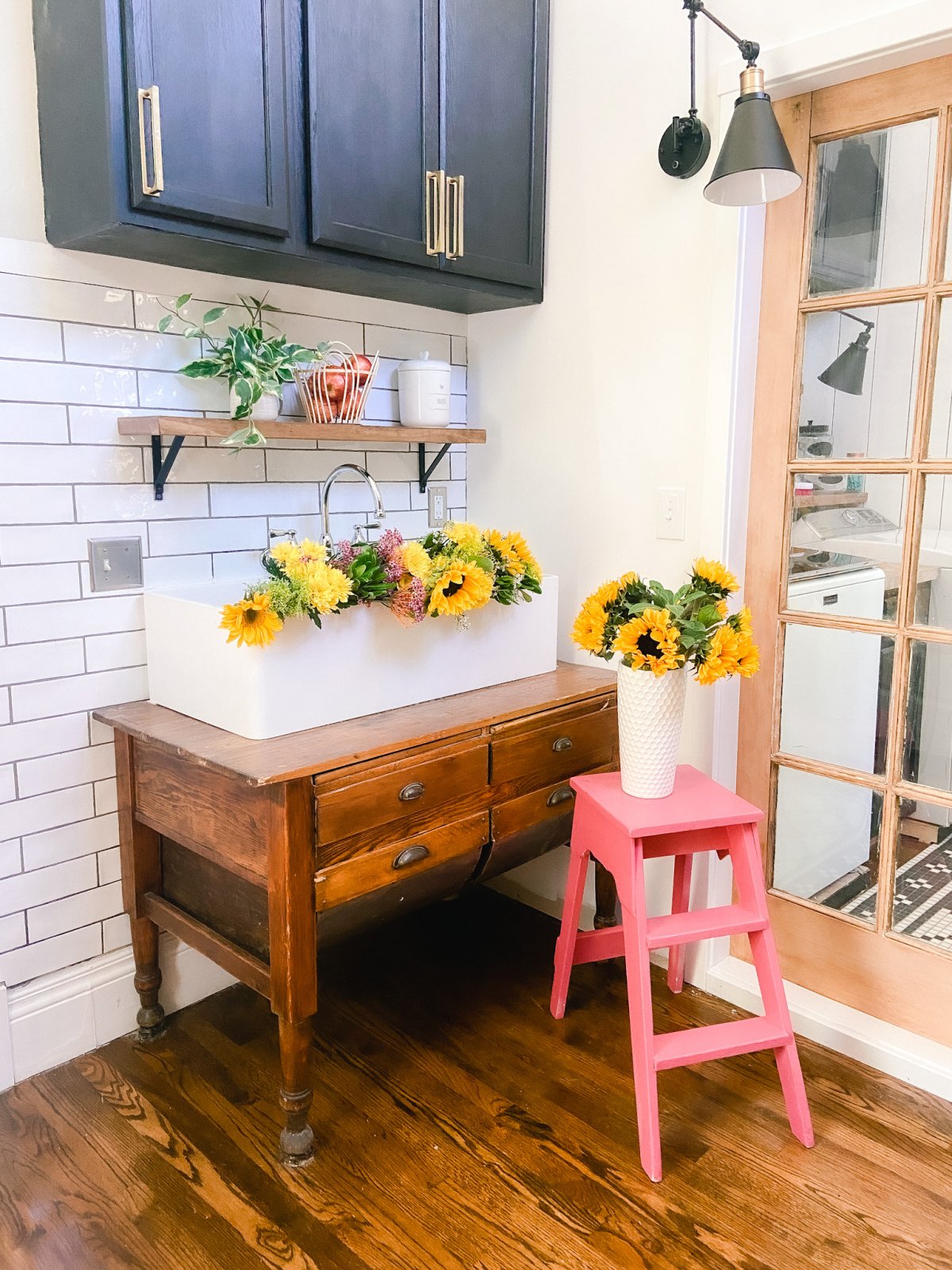 Besides baking, I also wanted a sink in the back pantry that was big enough that we could use it for flower arranging and to bathe our dog! We used an almost identical modern farmhouse sink in that pantry as we used in our kitchen. We found a vintage bread-making table that was the perfect height to put a sink on top. A wall-mounted faucet was perfect to fit in that space.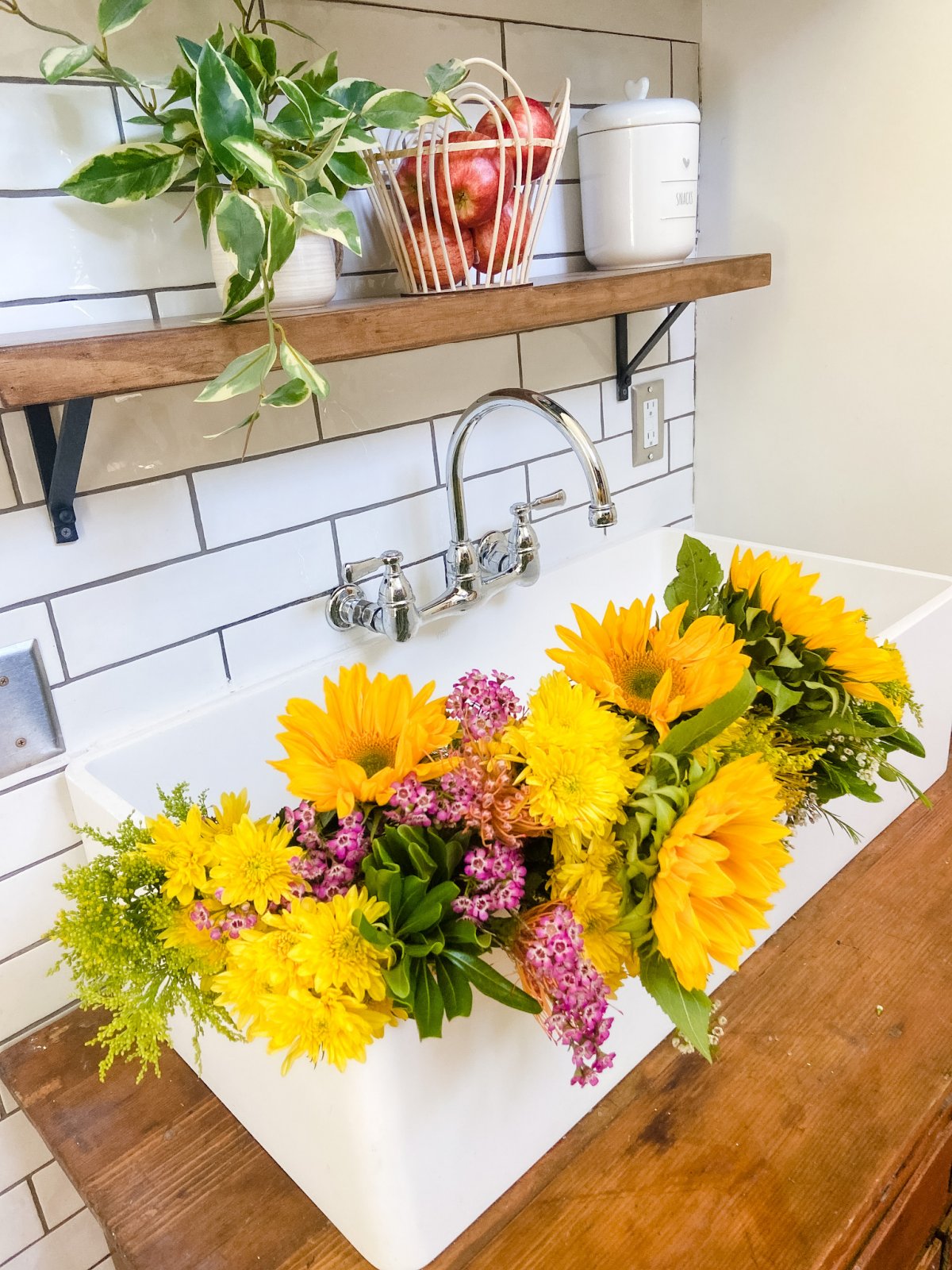 I picked Peerless's Elmhurst wall-mounted faucet for that pantry sink. The classic chrome finish fit with the vintage vibe of our stand-alone utility sink. The Elmhurst also comes in oil-rubbed bronze and stainless.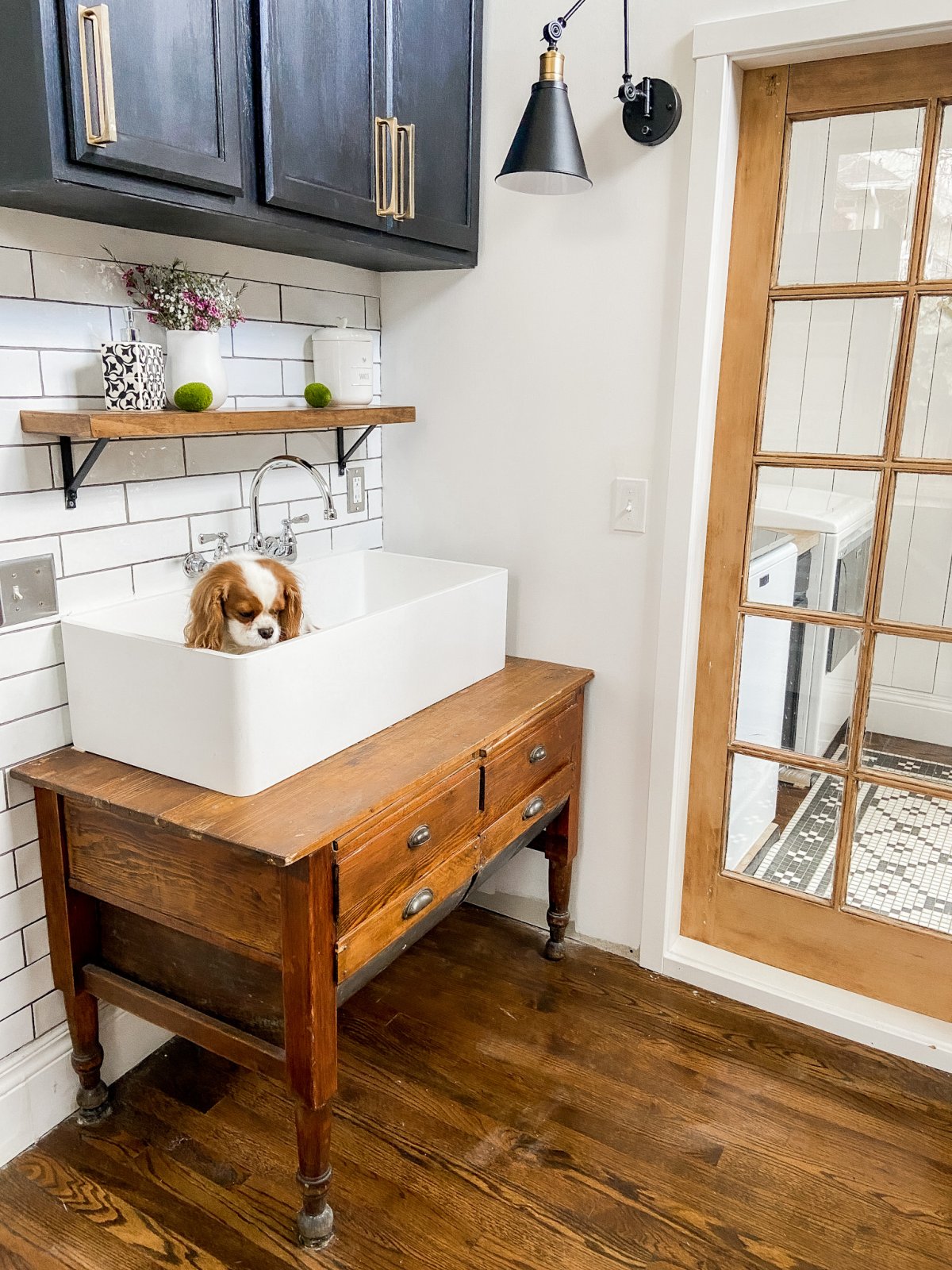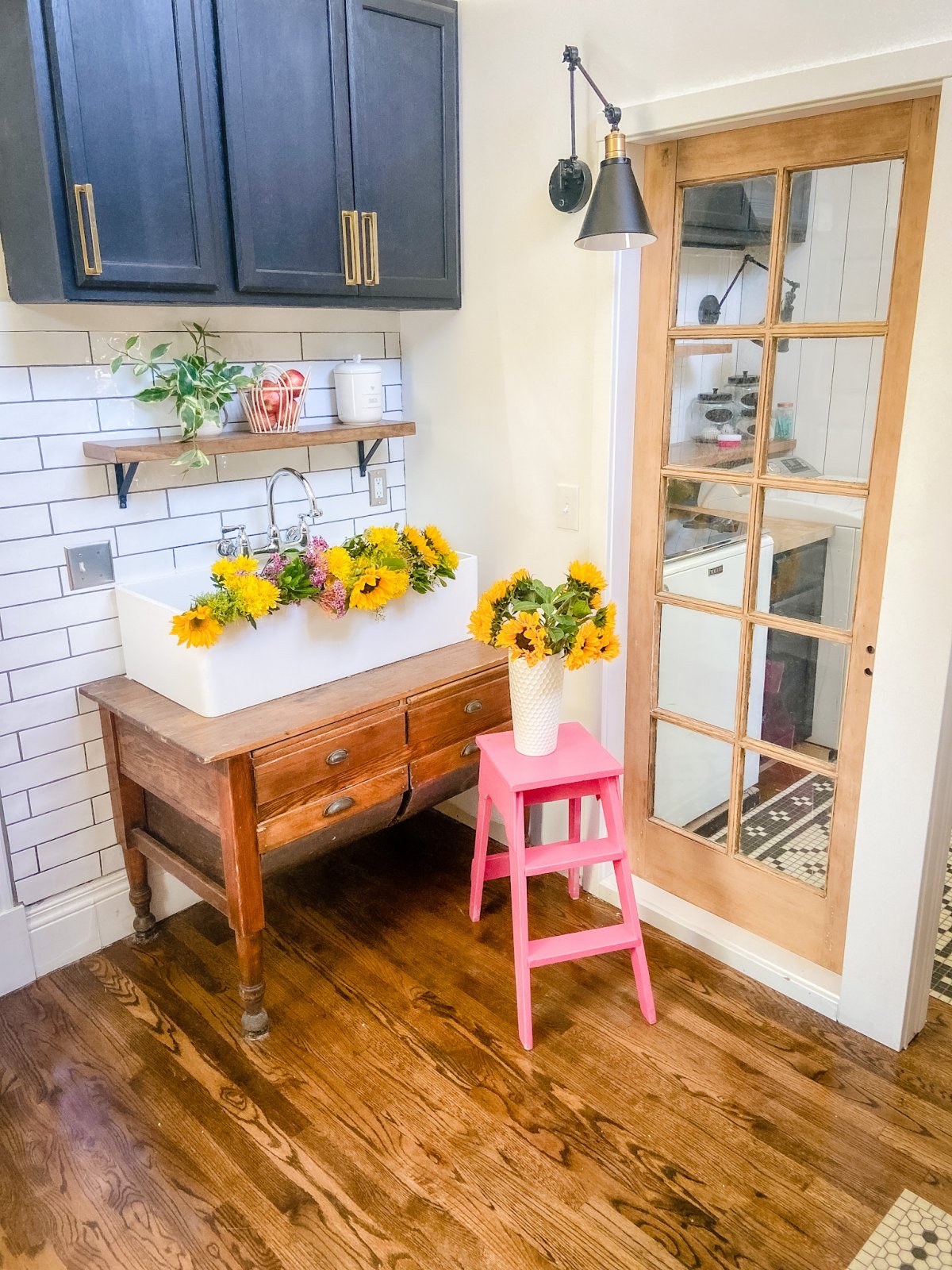 Adding Faucets in Other Spaces in Our Home
I'm using the same Elmhurst faucet downstairs in the little kitchen we are creating there and I can't wait to show you how it looks when it's done! And we also have a half bath on our main floor where we are using the Elmhurst faucet, along with a trough sink. So many different ways to use wall-mounted faucets.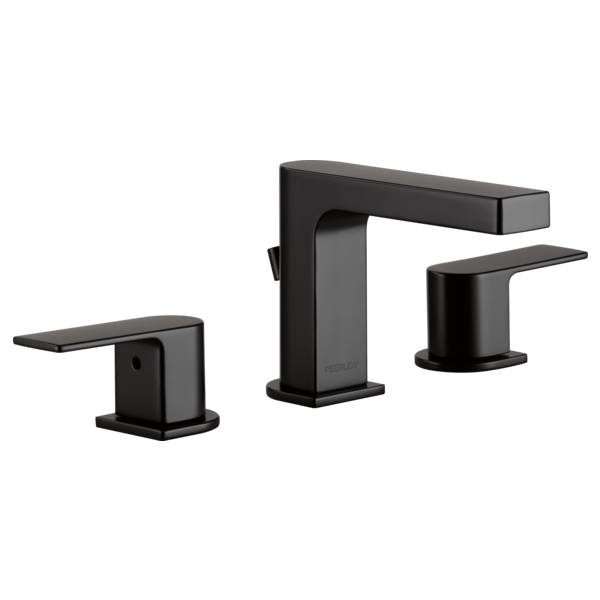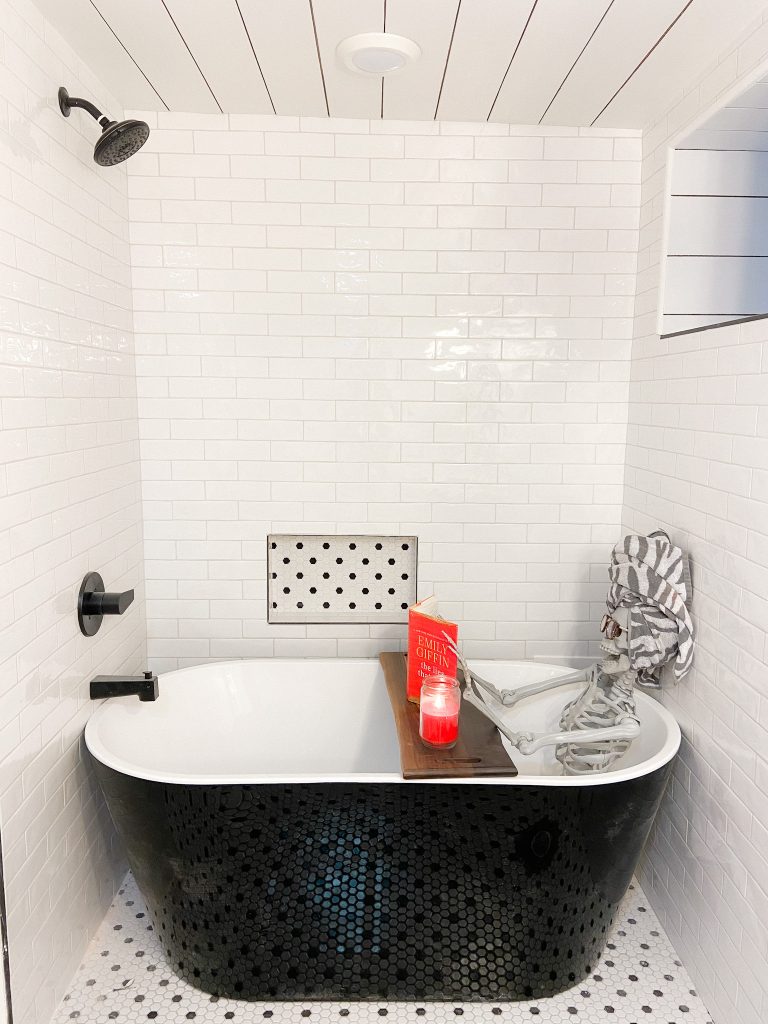 We are also using Peerless's NEW Xander matte black faucets in our NEW bathroom downstairs. It's going to be so beautiful! Here's what it looked like in October when our skeleton Matilda took a bath during the construction haha! I can't wait to show you the full bathroom and NEW kitchen down there!!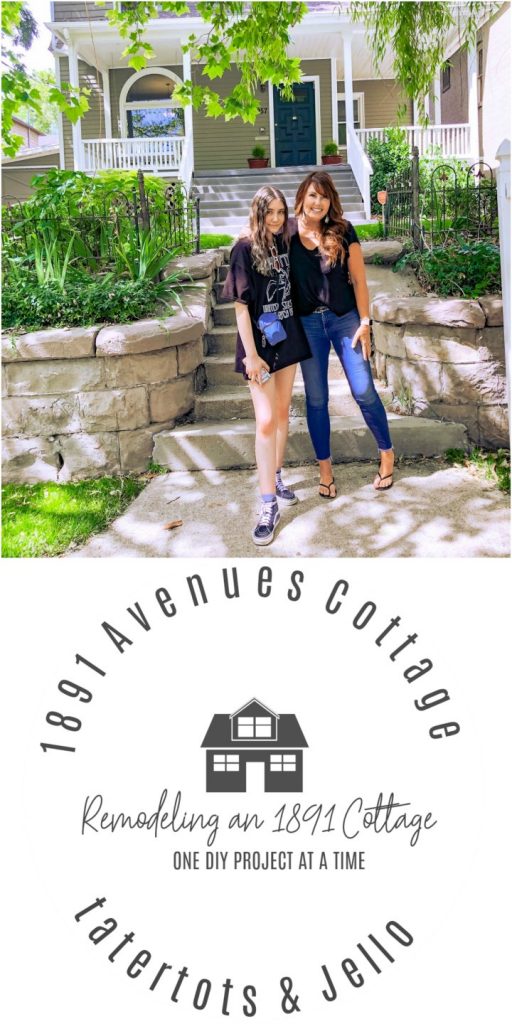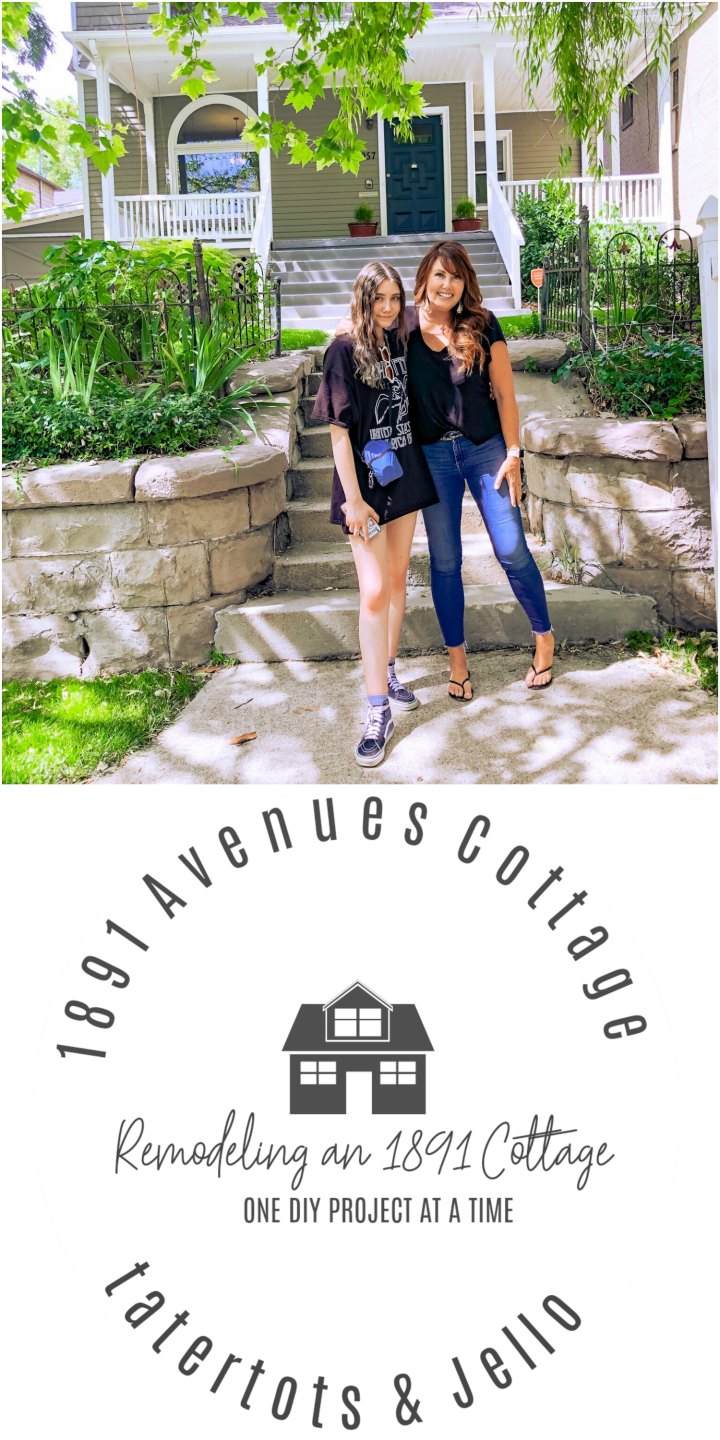 I hope you will follow along with our #1891AvenuesCottage remodel as we continue to update this vintage home! You can find out more about Peerless on their website! And on the Peerless social channels:
Have a Beautiful Day!
xoxo