Decadent Keto Sugar-Free Chocolate Lava Cake. This cake is our favorite and I've updated our tried and true recipe, all the taste with a healthier spin. Sugar-Free, Low Carb and Keto friendly!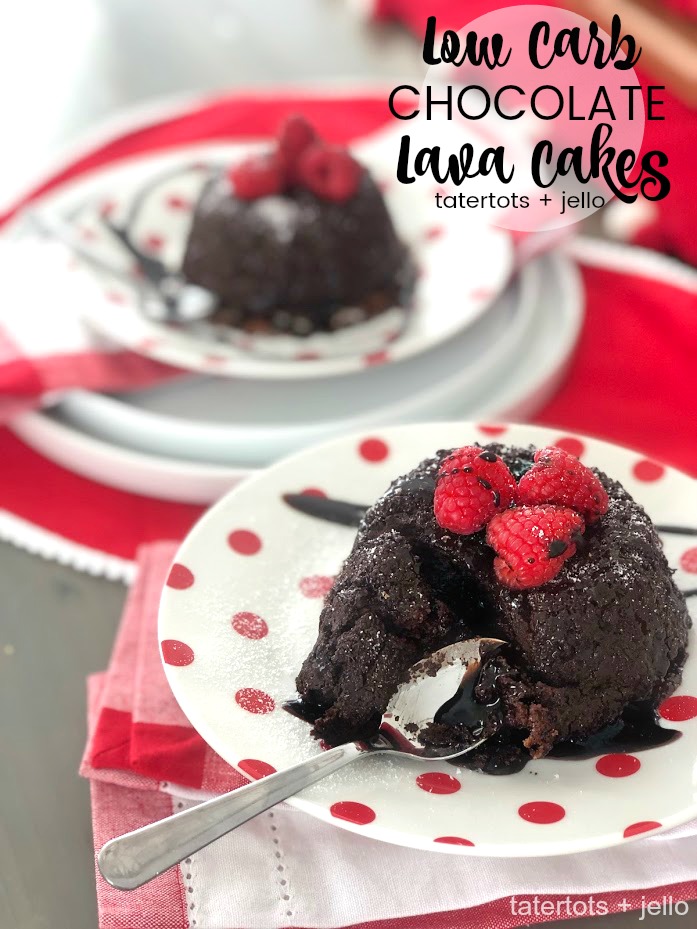 6 Ingredient Chocolate Lava Cake
Chocolate Lava Cakes are the perfect cake for a special occasion. You only need 6 ingredients and in less than 10 minutes you have a dessert that looks like you spent hours in the kitchen! I'm serving this at our Valentine's Dinner this year. It's perfect for any special occasion or it's so easy you can make it anytime!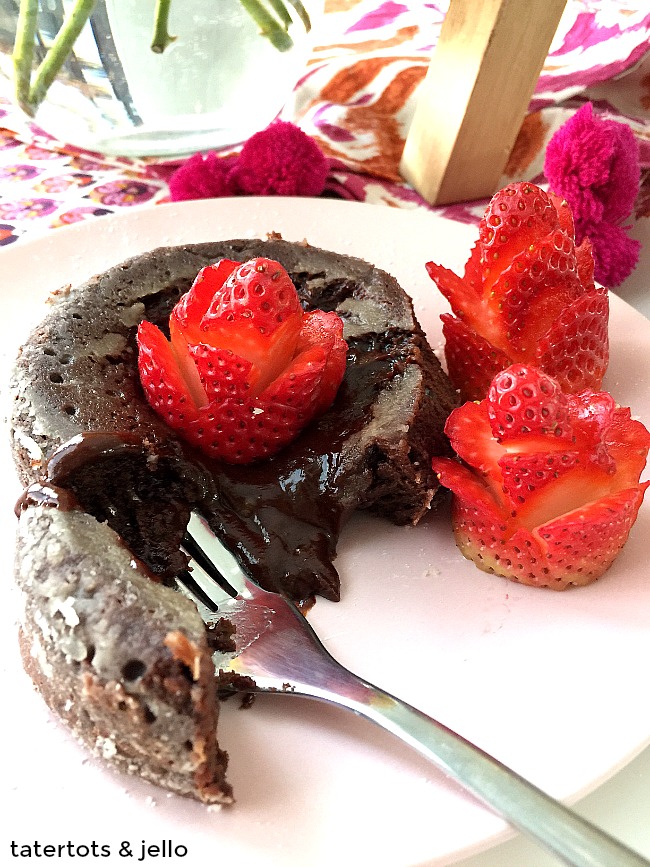 An Easy Dessert that Looks Fancy
The outside of the cake is pure chocolate goodness, but when you scoop into the center it's filled with a gooey chocolate center that spills out. Very impressive and definitely decadent. This is our family Chocolate Lava Cake recipe that I shared a couple of years ago on the blog.
Keto Dessert That is Low-Carb and Sugar-Free
Since I've been doing a low-carb, no sugar diet since the beginning of the year I wondered if I could alter this recipe for the folks that are doing no sugar, Keto or Weight Watchers.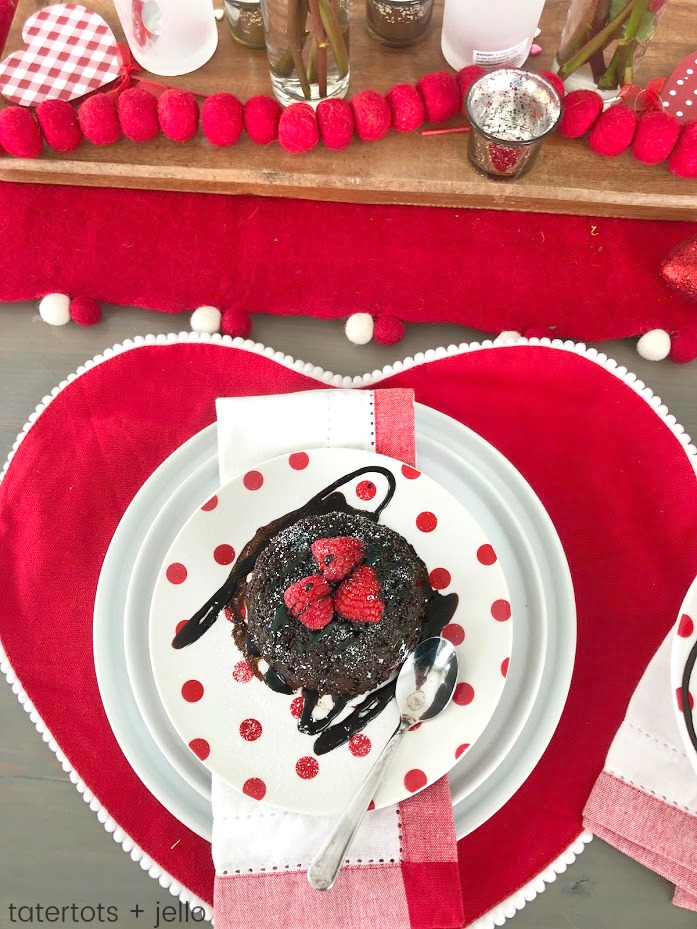 It took a couple of tries before the recipe came out right. To make it sugar free I used Splenda Natural sweetener which is made with stevia and doesn't have an aftertaste. And to make it Keto-friendly I use coconut flour instead of regular flour. I had to reduce the amount of coconut flour because it bakes differently than regular flour. And reduce the amount of sugar because the Splenda Natural sweetener has a more intense sugar flavor than regular sugar. But in the end these little cakes are so good!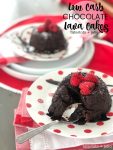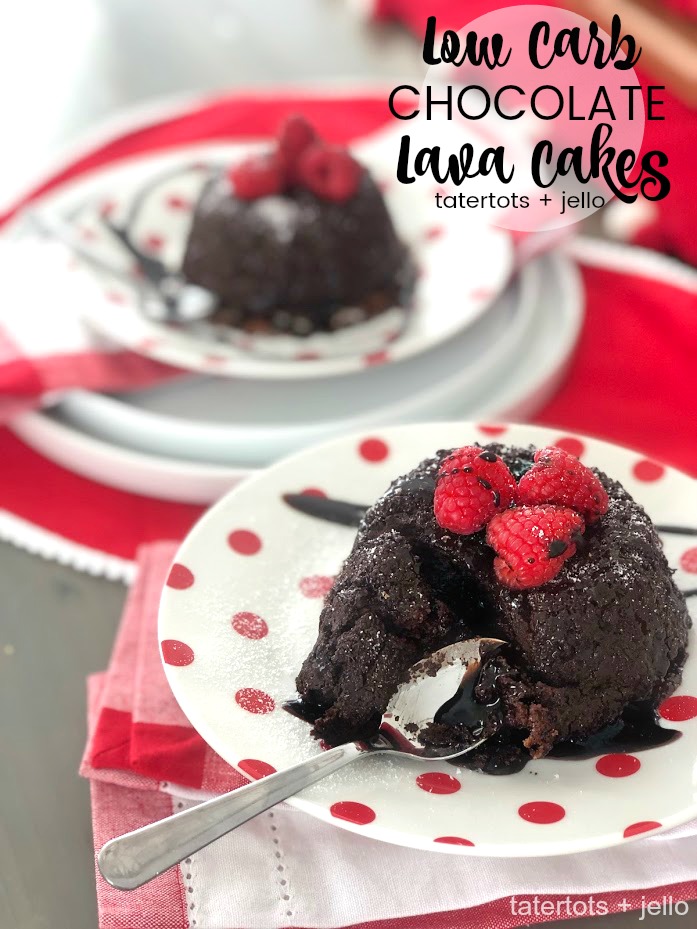 Keto Sugar Free Molten Chocolate Lava Cakes
Decadent Sugar-Free Chocolate Lava Cake. This cake is our favorite and I've updated our tried and true recipe, all the taste with a healthier spin. Sugar-Free, Low Carb and Keto friendly!
Prep Time 5 minutes
Cook Time 8 minutes
Total Time 13 minutes
Ingredients
6 T. butter
8 ounces 90% or higher dark chocolate
4 large eggs
1 t. salt
1/3 c. keto-friendly powdered sweetener like Splenda Natural Stevia
2 T. coconut flour
2 T. butter to butter ramekins
1/4 cup cocoa powder to flour ramekins (optional)
Instructions
Heat oven to 450-degrees.

Put the chocolate and butter in a microwave-safe bowl and heat on low setting until melted. I cooked mine for 3 minutes on 50% heat and stirred every minute until it was melted. Set aside to cool down.

Mix the flour, sugar and eggs together in a mixer until they are a light yellow color. About 5 minutes.

Fold the melted chocolate into the egg mixture until combined.

You can refrigerate the mixture for up to a day to use it. If you do refrigerate it, be sure to let it come to room temperature before you bake.

Butter your ramekins. Then add a coating of flour or cocoa powder. This will help the cakes come out cleanly.

Pour the mixture into your ramekins. I used very large ramekins. This recipe will make enough for 6 small ramekins.

Put the ramekins in the oven and cook until they start to rise on the edges. You will want the centers to be liquid. I had to adjust the cook time down for this recipe. I think the coconut flour makes them cook more quickly than regular flour. Check them at 6 minutes. If you are using small ramekins they could be done in 6 minutes. They were done in 8 minutes using my larger ramekins.

Take them out of the oven and invert them onto serving plates right away. Serve immediately. You can top them with whipped cream and/or berries.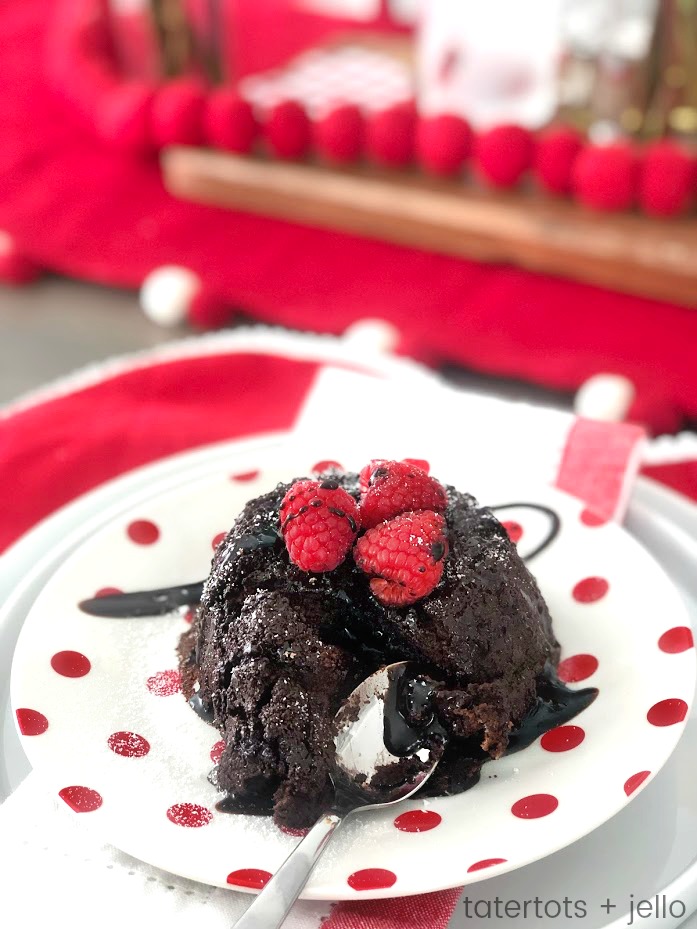 Chocolate Lava Cakes are Ready in 8 Minutes!
They are a really fun dessert to make. I also love that you can make the batter up the day before and put them in your ramekins. Then the day of your dinner, take them out and let them sit until they get to room temperature and then just pop them in your oven for 8 minutes and you have a spectacular dessert!!
Here are a couple other healthier desserts we love to make!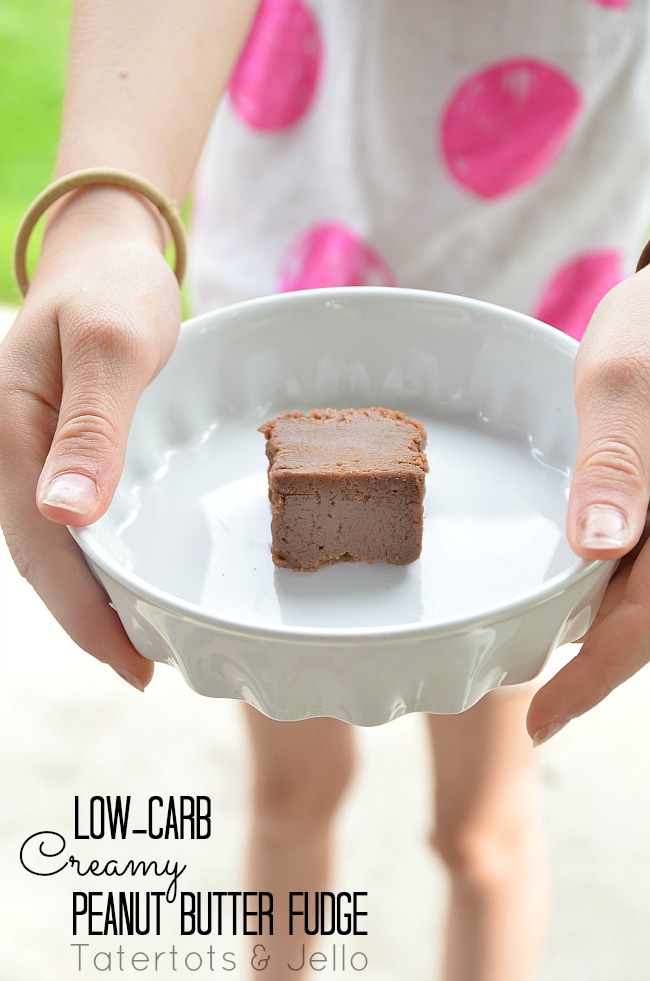 Low Carb Creamy Peanut Butter Fudge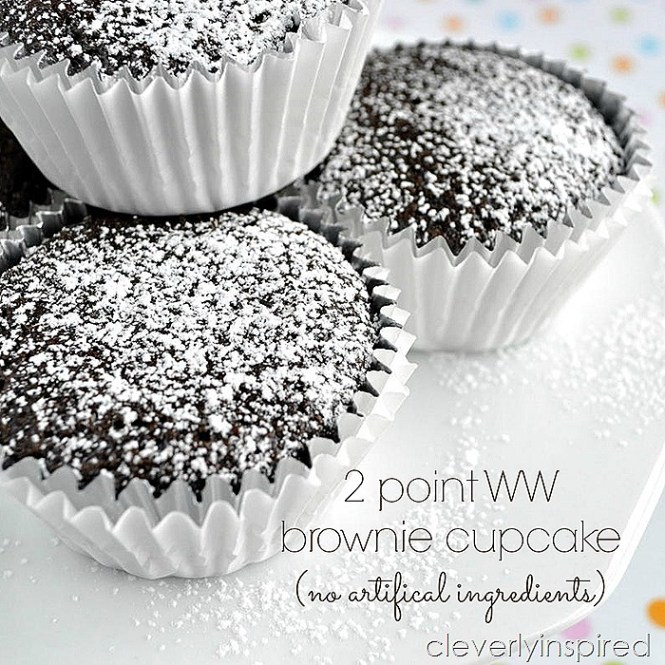 2 Point Weight Watcher's Brownie Cupcakes
Have a Delicious Day!
xoxo