Low-Carb Caramel Pumpkin Cheesecakes (Keto Recipe). Get all of the pumpkin flavor of fall with a fraction of the carbs and go guilt with these delicious mini cheesecakes.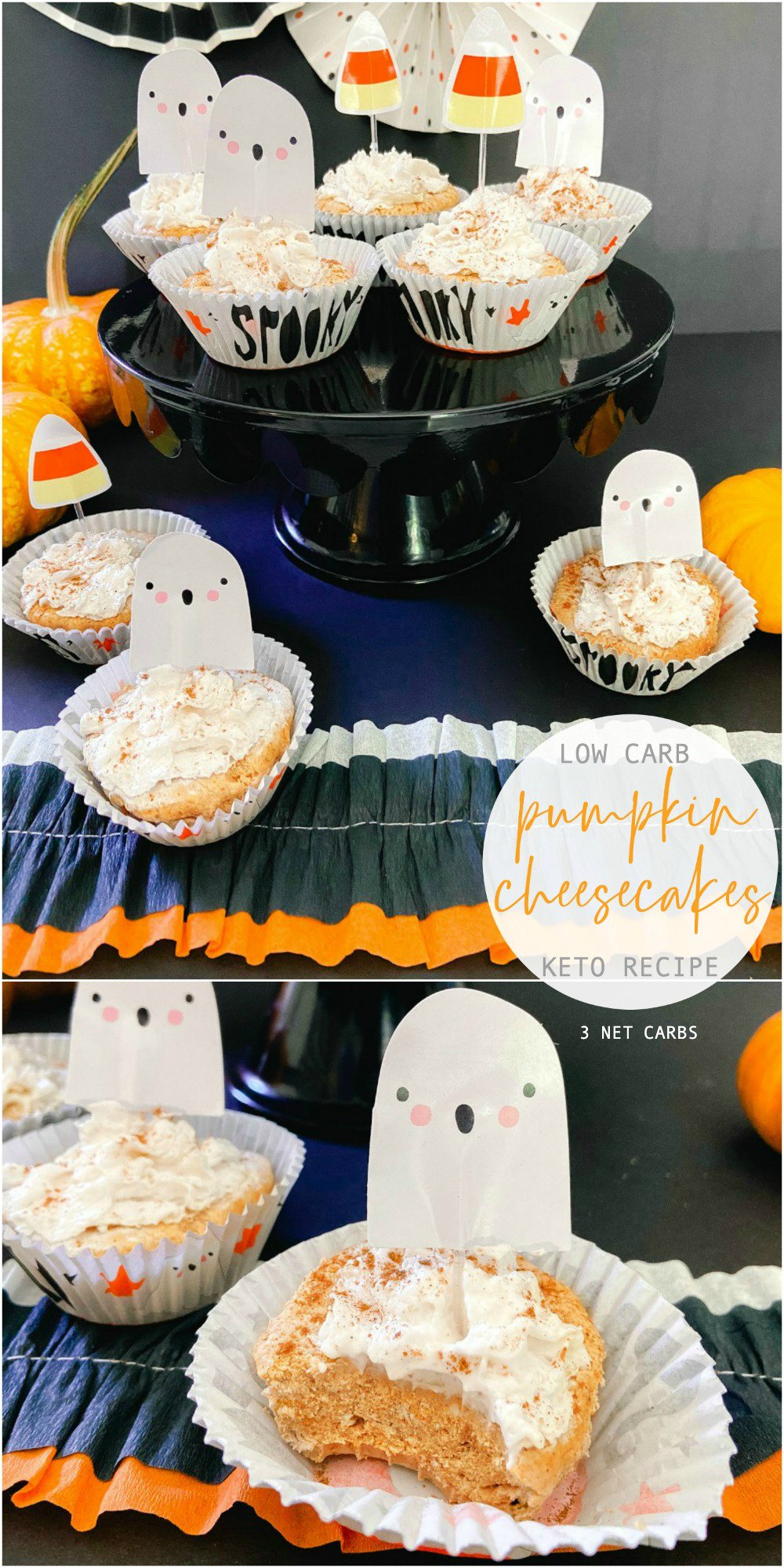 Low-Carb Caramel Pumpkin Cheesecakes (Keto Recipe)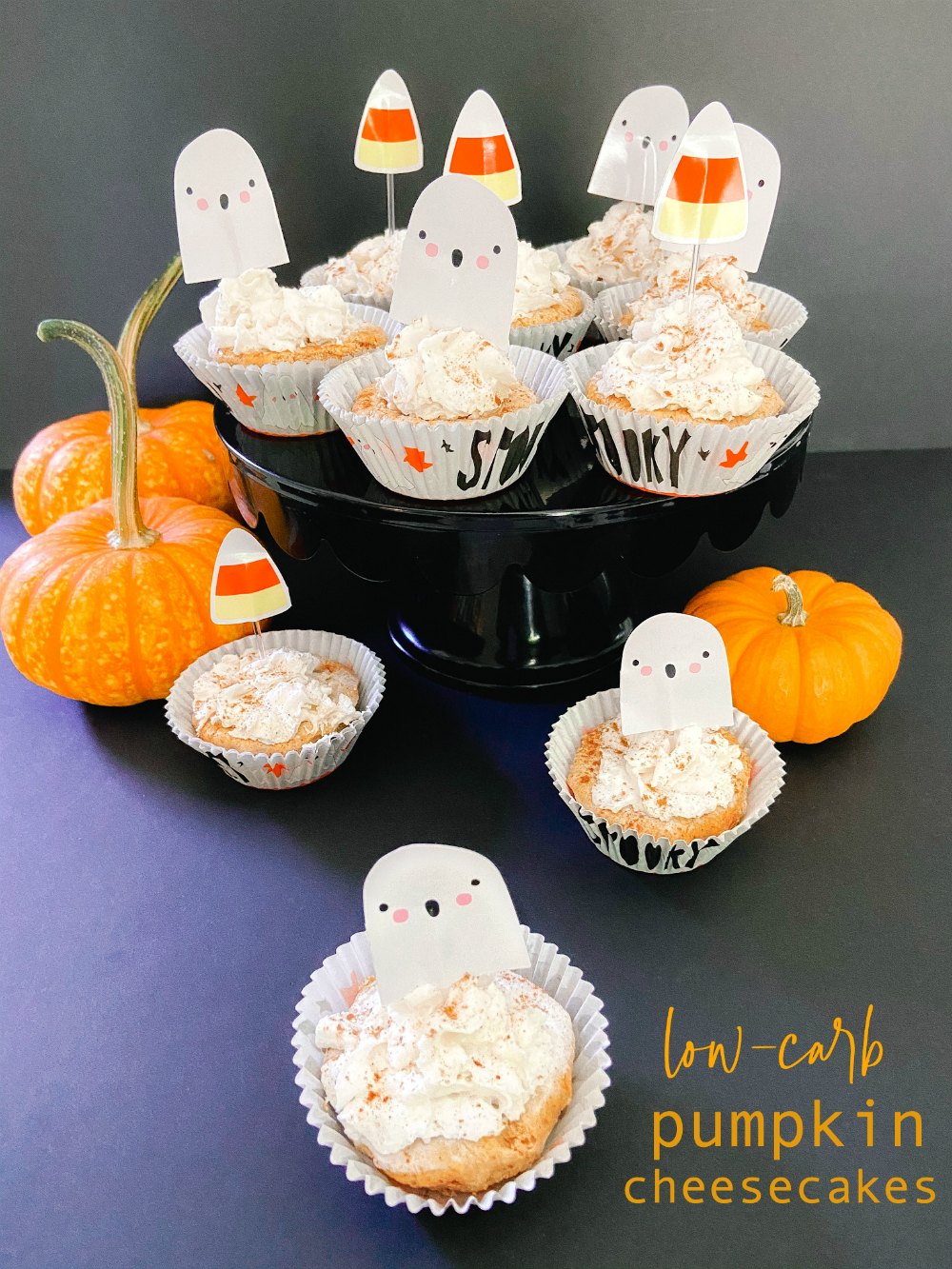 I've been following a low-carb (Keto) lifestyle for about 4 months and overall I love it. Gluten made me feel bloated and unfocused. Doing Keto makes me feel like I have more energy. The only drawback for me at the beginning was missing my favorite snack of chips and salsa AND occasionally missing a sweet treat. I've learned that I can satisfy those cravings with low-carb options!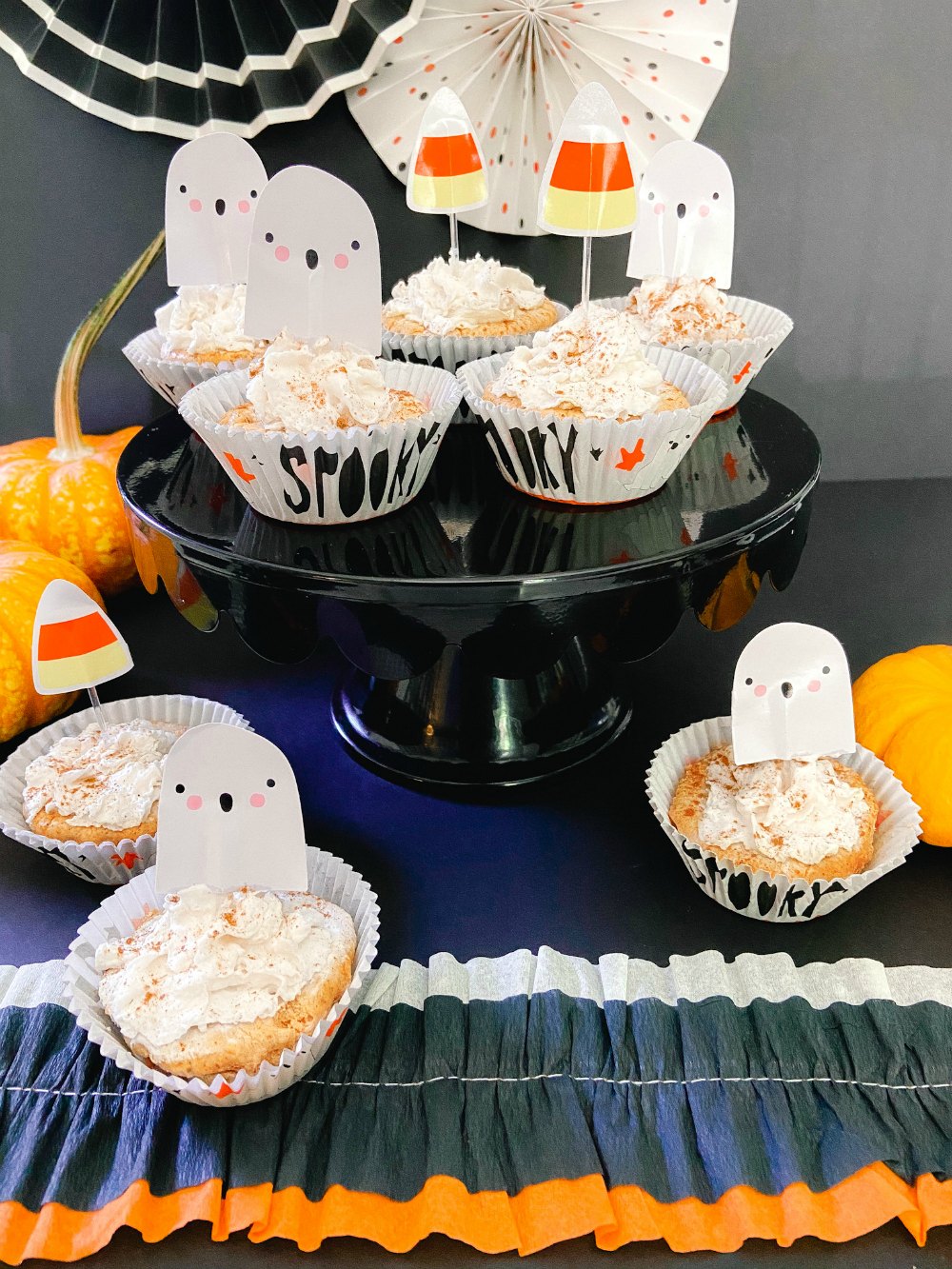 15 Pumpkin Recipes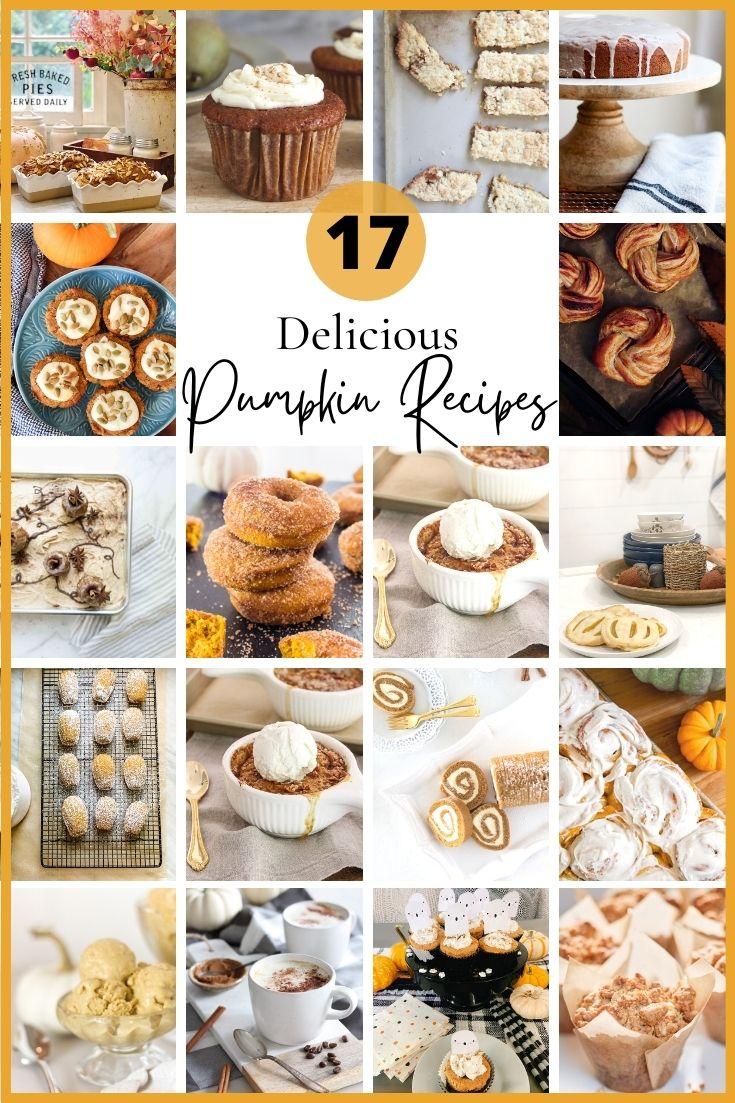 Looking for some delicious Pumpkin Recipes for Fall? My friends are all sharing pumpkin ideas today! Scroll down and hop over to grab all of the FREE recipes!
A Sweet Pumpkin Treat Without the Carbs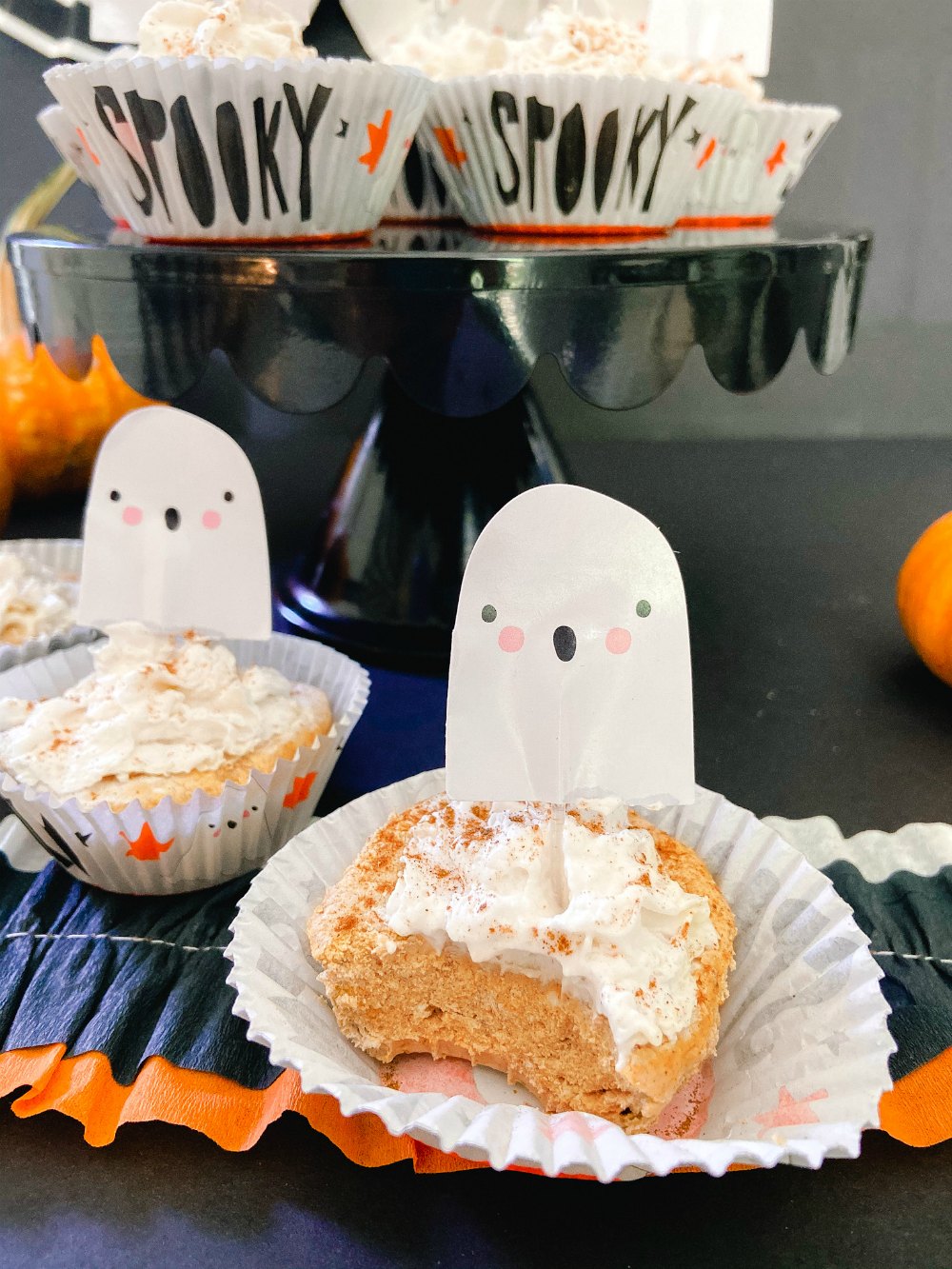 Over the time I've been following Keto I have learned so much! One thing I learned is that I can still have things that I love like desserts. I just have to make adjustments so my treats follow the Keto guidleines.
Substituting Sugar for a Sugar-free Substitute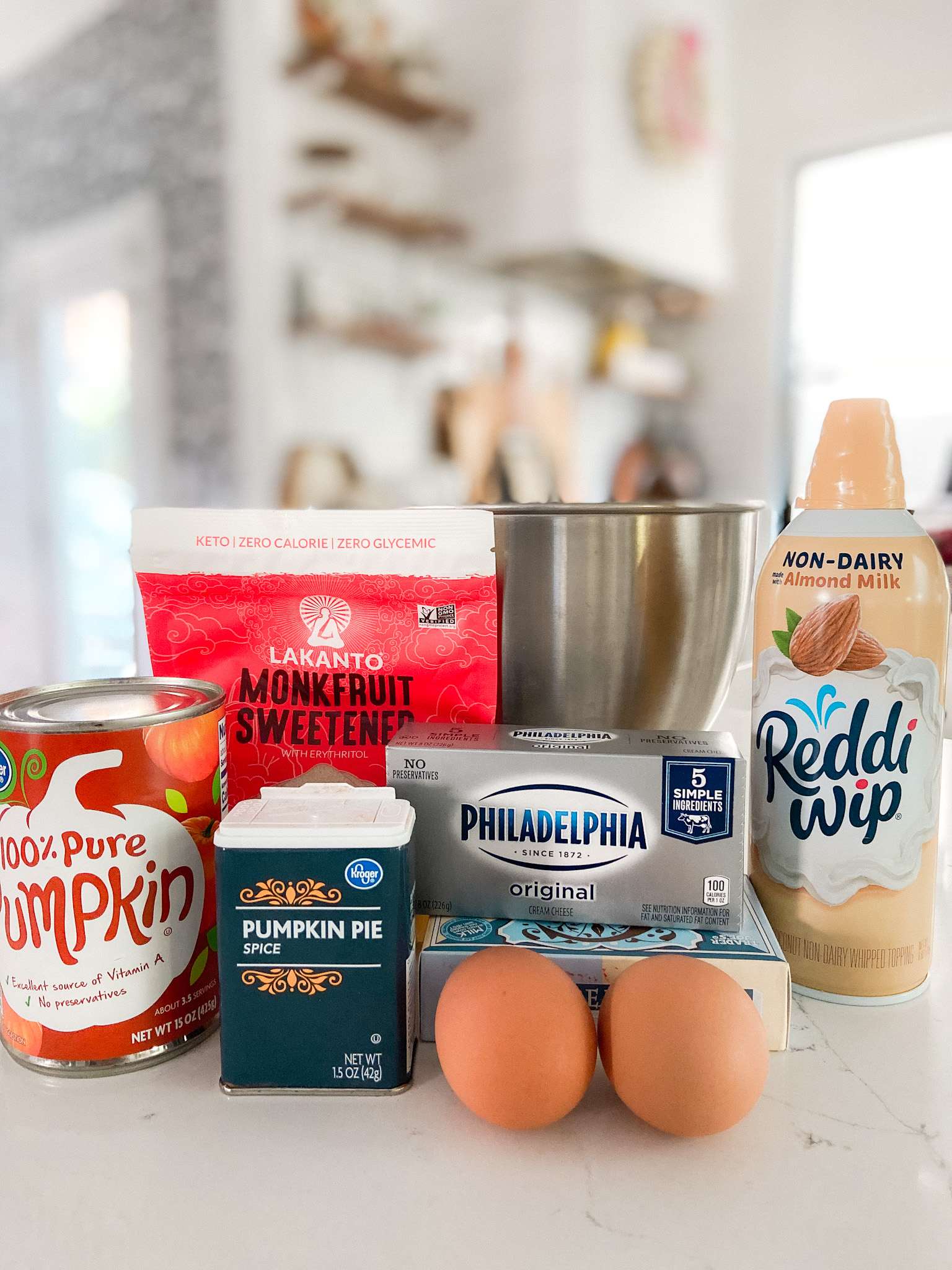 I have tried a few different sweeteners and overall my favorite is monkfruit. It's natural and the flavor is very similar to sugar. Other sugar substitutes that can be used for this recipe are Splenda or Stevia.
Low-Carb Mini Cheesecakes Can be Frozen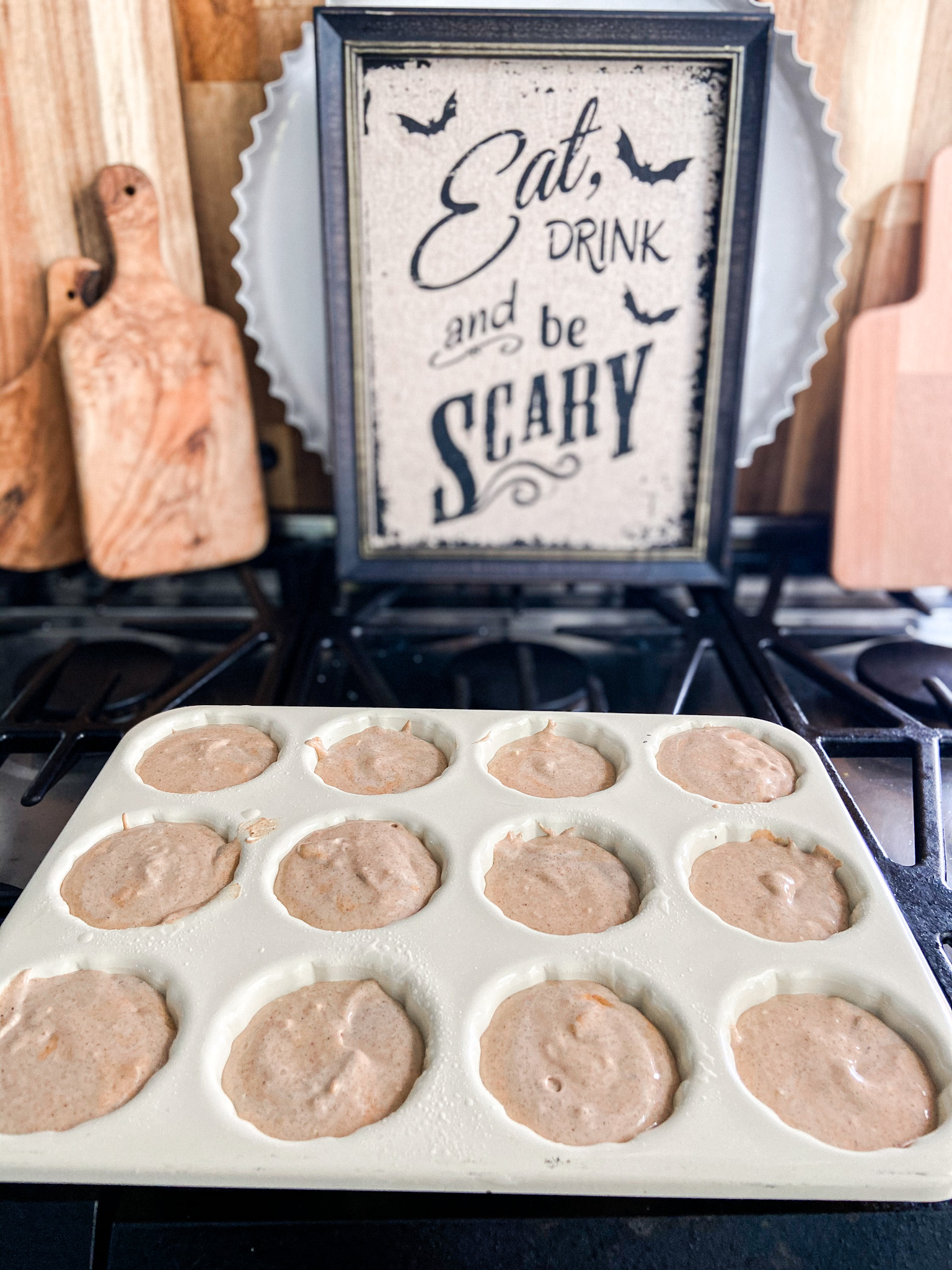 You can make these little cheesecakes and your family will love them! But if you want to make these for yourself and save them, just pop them in the freezer. I put each one in a separate ziplock bag. That way I can take one out and either eat it frozen or let it unthaw before I have my treat. This is a great option if your family has a dessert that has too many carbs. I just pull out one of my mini cheesecakes and I can join in the dessert fun.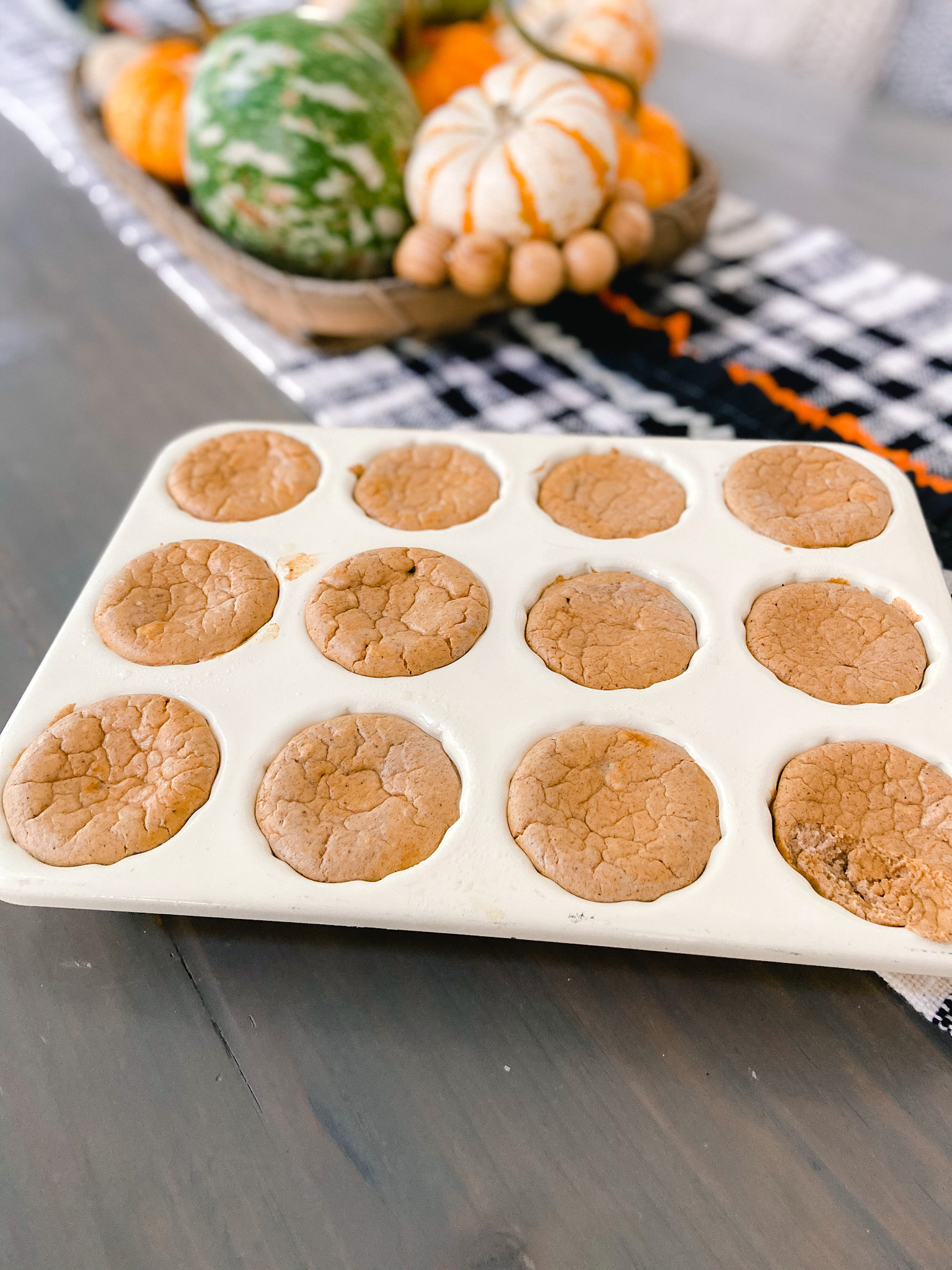 Add Keto-Friendly Whipped Cream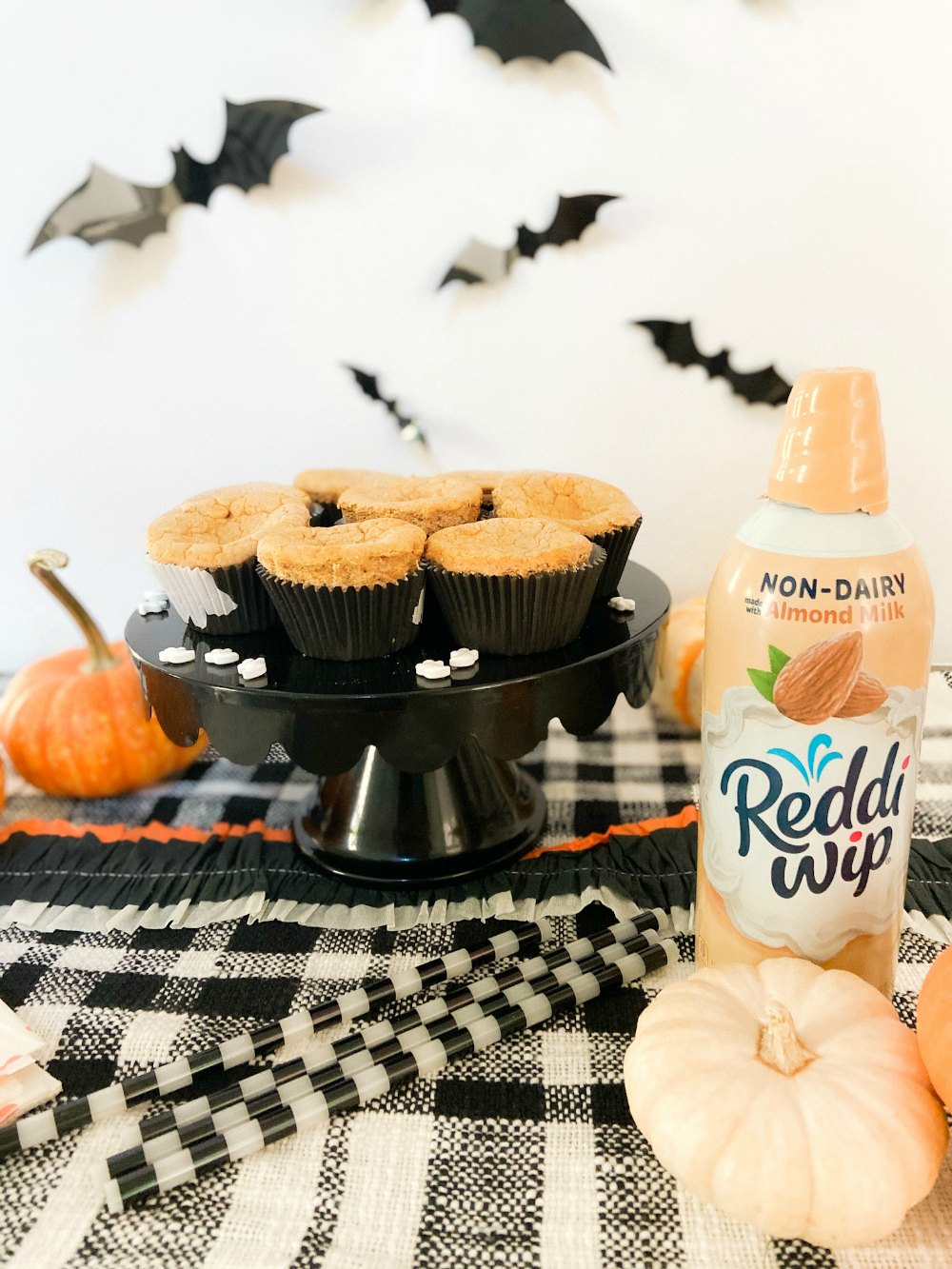 I love Reddi Whip Almond Milk Whipped Cream. It's made from almond milk which works with low-carb and keto and it just adds something special to the top of the cheesecakes.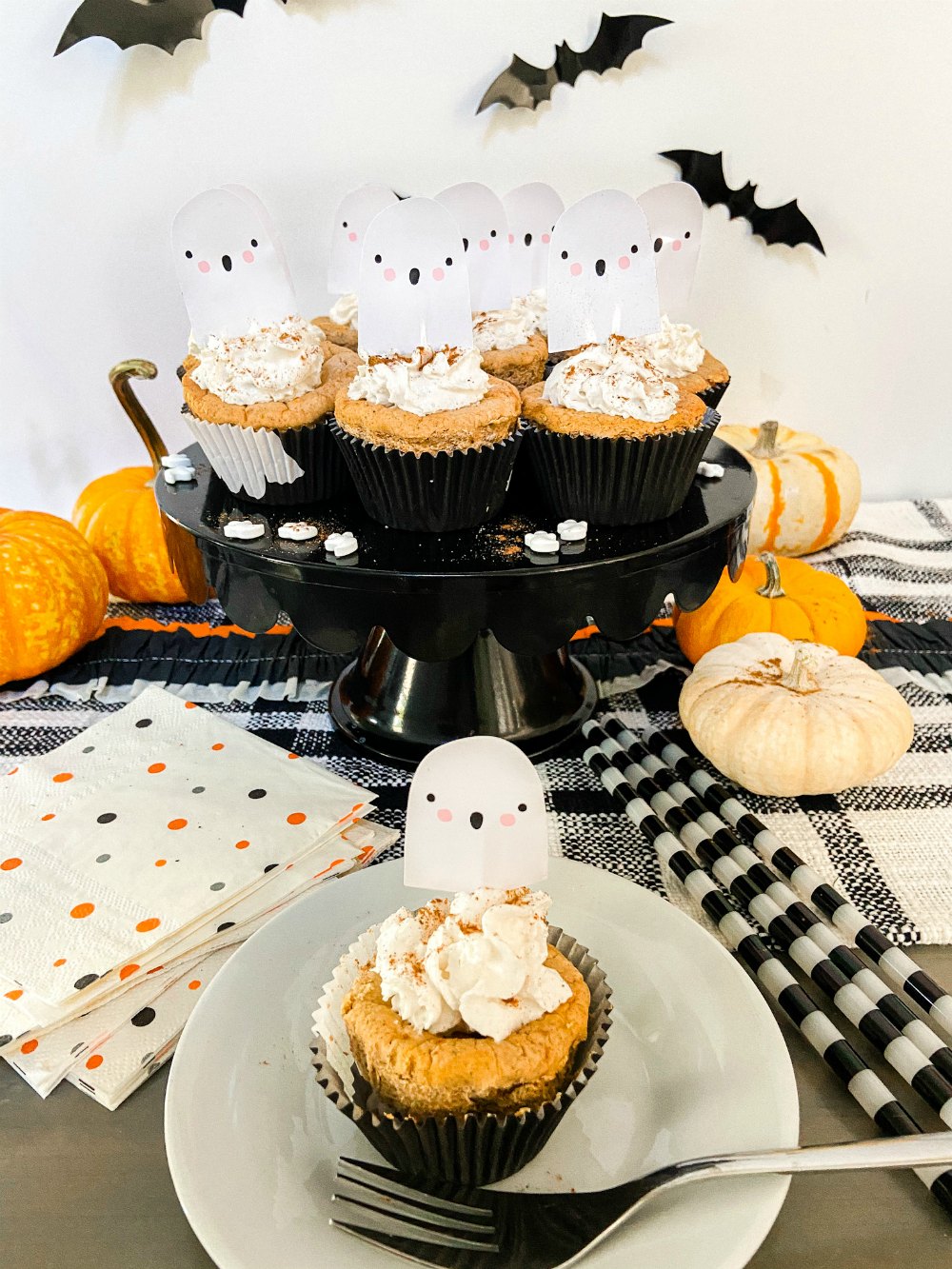 Low-Carb Pumpkin Cheesecakes Recipe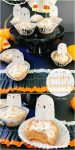 Low-Carb Caramel Pumpkin Cheesecakes (Keto Recipe)
Low-Carb Caramel Pumpkin Cheesecakes (Keto Recipe). Get all of the fall pumpkin flavor with no guilt and a fraction of the carbs in these delicious mini cheesecakes.
Prep Time 10 minutes
Cook Time 20 minutes
Ingredients
16 oz cream cheese (2 packages total)
2 eggs room temp
1/2 cup monkfruit sweetener (or splenda or stevia)
2 T. pumpkin pie spice
1/8 t. salt
1 t. imitation caramel flavoring
coconut or avocado non-stick spray or cupcake liners
Instructions
Preheat oven to 350-degrees.

Spray cupcake tin with non-stick spray or put cupcake liners in cupcake tin.

In a mixing bowl, beat cream cheese and eggs until smooth.

Add spice. monkfruit, salt and caramel flavoring and mix until smooth. Do not overmix.

Pour batter into cupcake tins. Bake for 20 minutes (batter will still be pretty soft)

Take tin out of oven and let cool. Once cool, put cupcakes on.a plate and pop into refrigerator to get cold.

Take cupcakes out of fridge when ready to serve. Top with almond milk whipped cream (optional). Keep refrigerated if not eaten. Also can be frozen.
Recipe Notes
3 NET carbs per cupcake. 290 calories per cupcake.1 gram of sugar. 1 gram of fiber.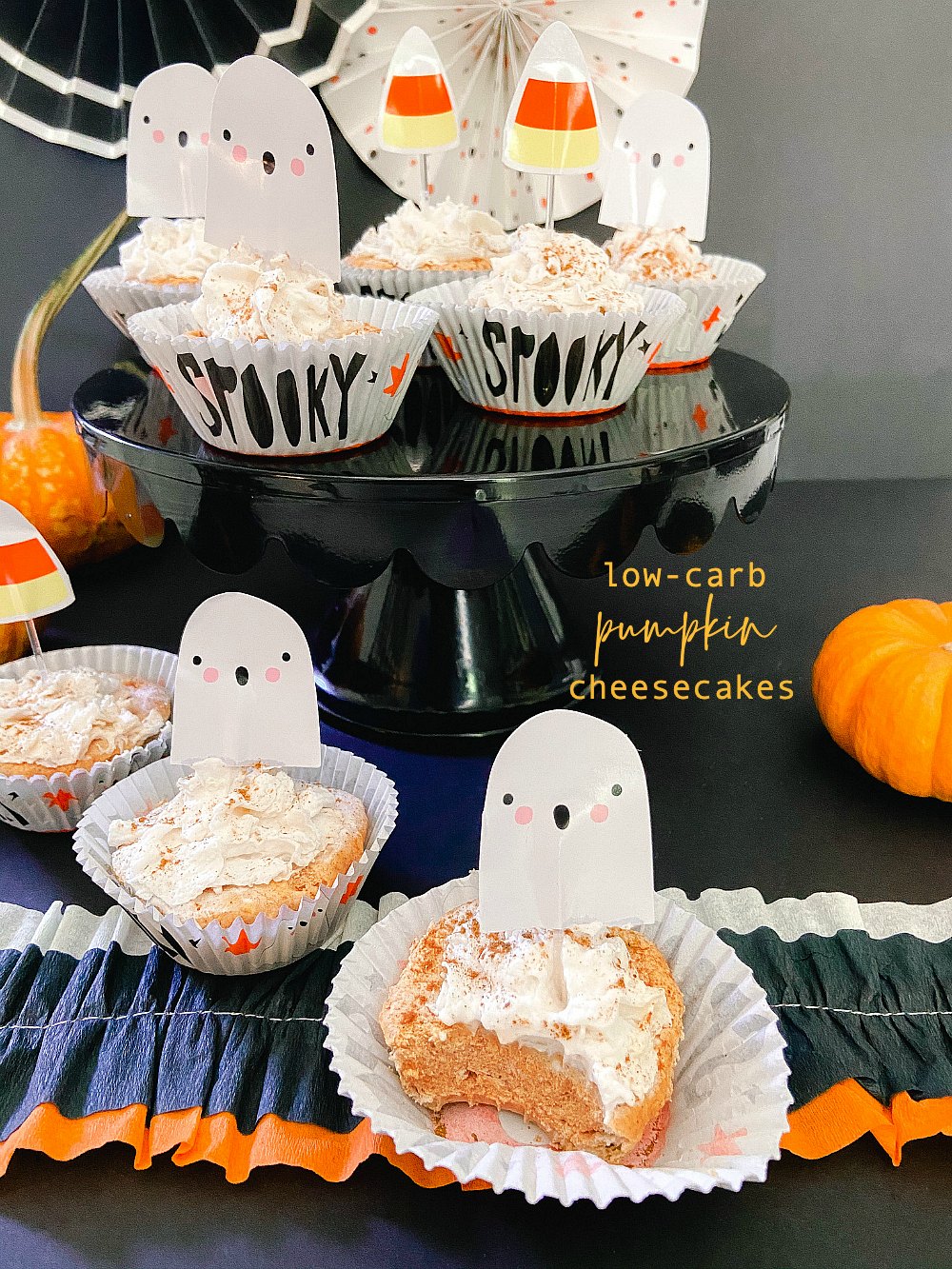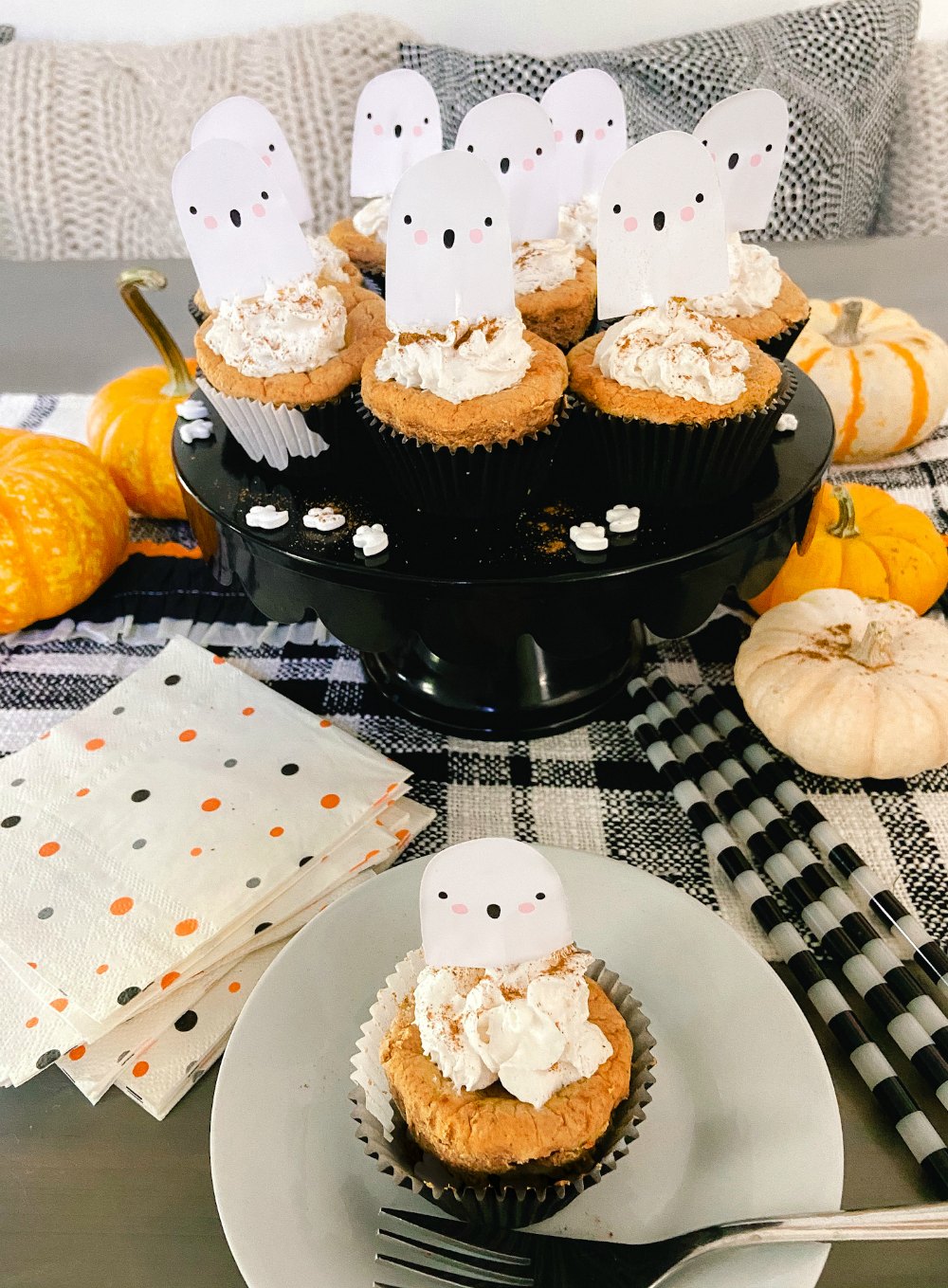 17 Fall Pumpkin Ideas
17 Sweet Pumpkin Recipes







More Low Carb Recipes
Looking for more low-carb and Keto recipes? Here are more of my favorites!
And stay tuned next week! I have a low-carb keto pumpkin chili PLUS keto breadsticks I will share!
Have a Yummy Day!
xoxo