Natural Fall Pumpkin Mantel with DIY Plaid Chalkboard Art. Display the beauty with natural pumpkins and add a fall saying with a DIY Plaid Chalkboard.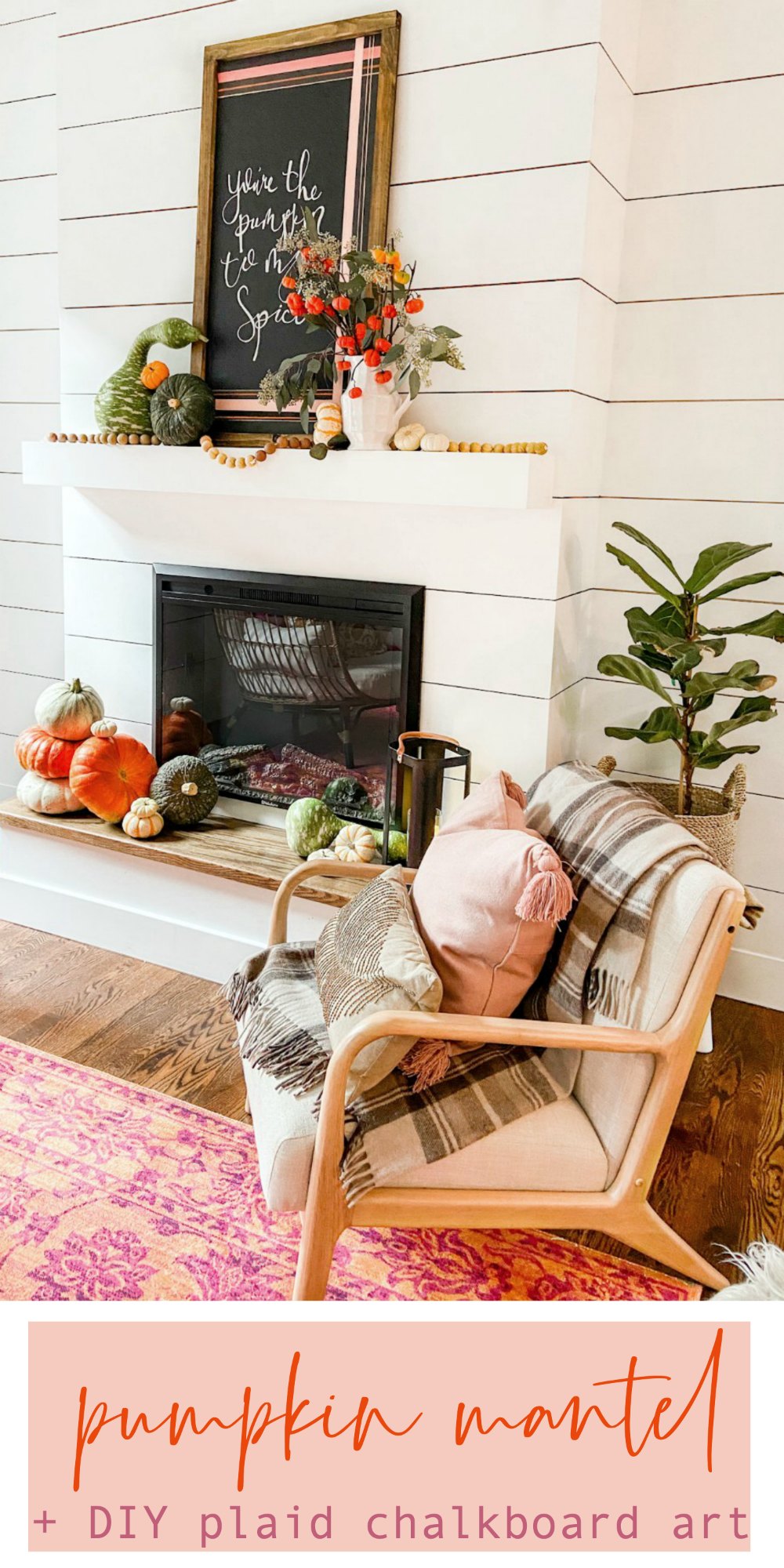 Natural Fall Pumpkin Mantel
I get so excited when real pumpkins hit the stores! Last weekend I found some gorgeous real pumpkins at our grocery store and I decided to create a new Fall Mantel!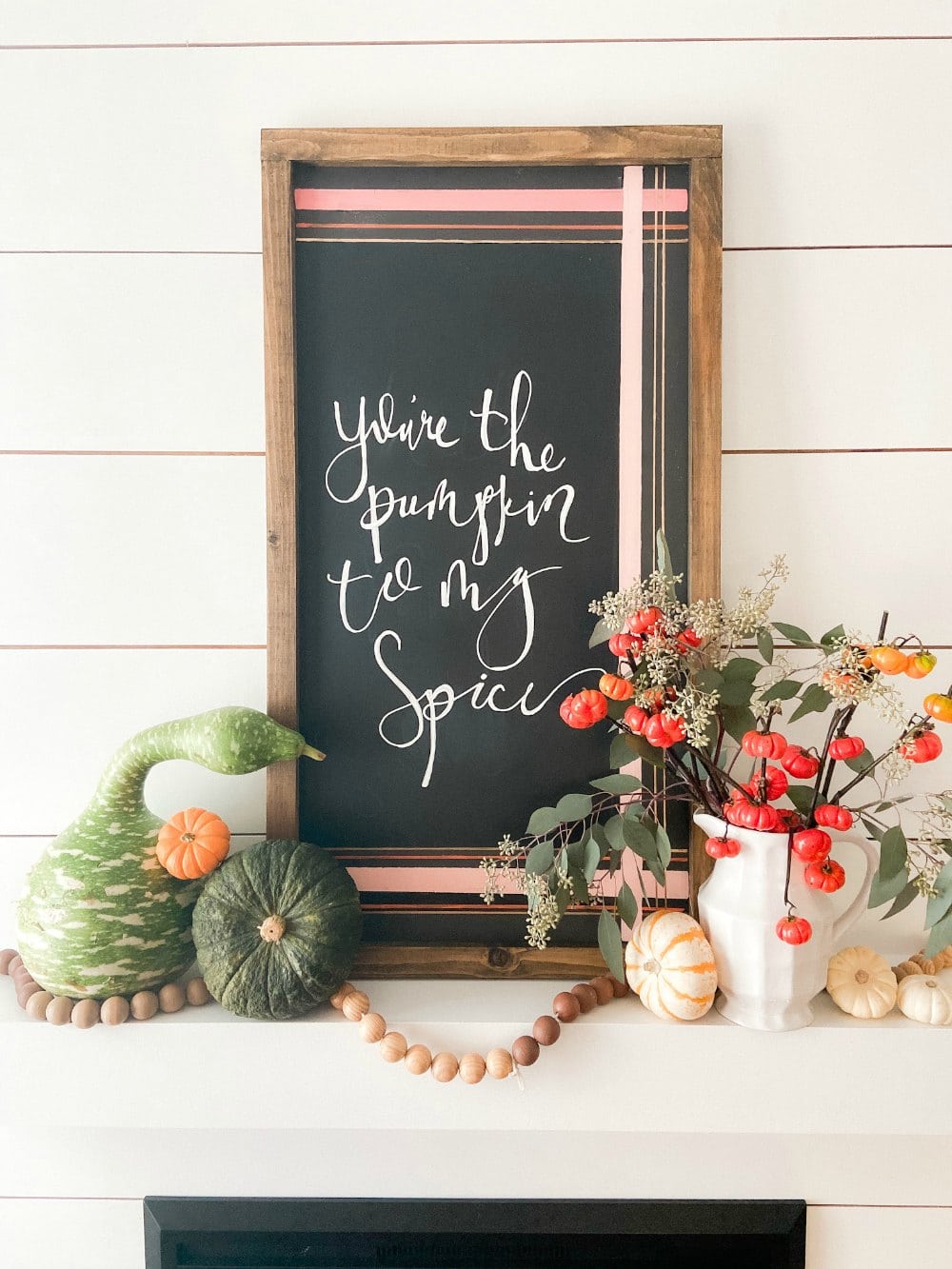 Beautiful Fall Mantels and Decor Ideas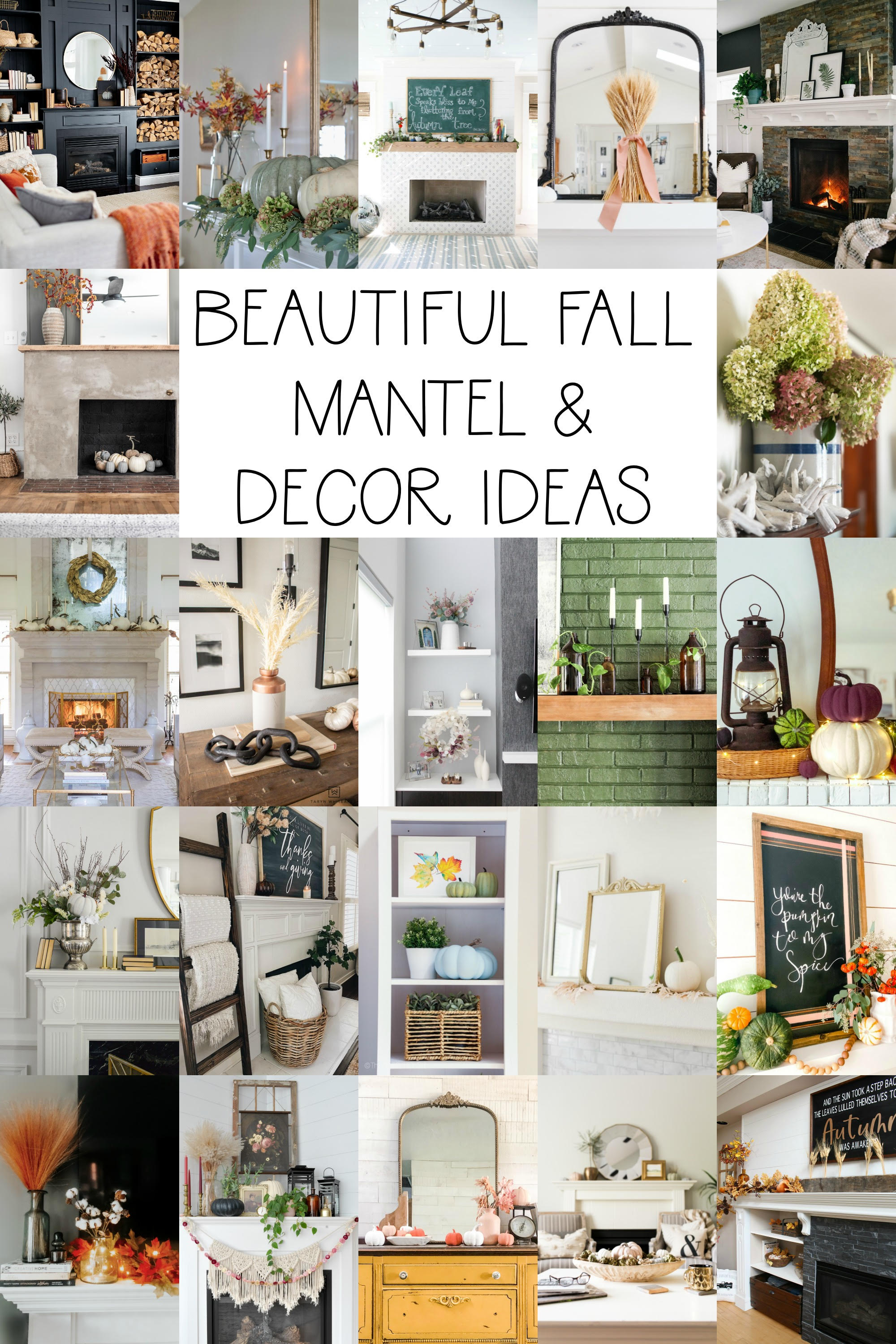 I am joining some friends who are all sharing fall mantel and vignettes. Everything is SO pretty! Just hop down to the bottom of the post to see each one!
Make a DIY Plaid Chalkboard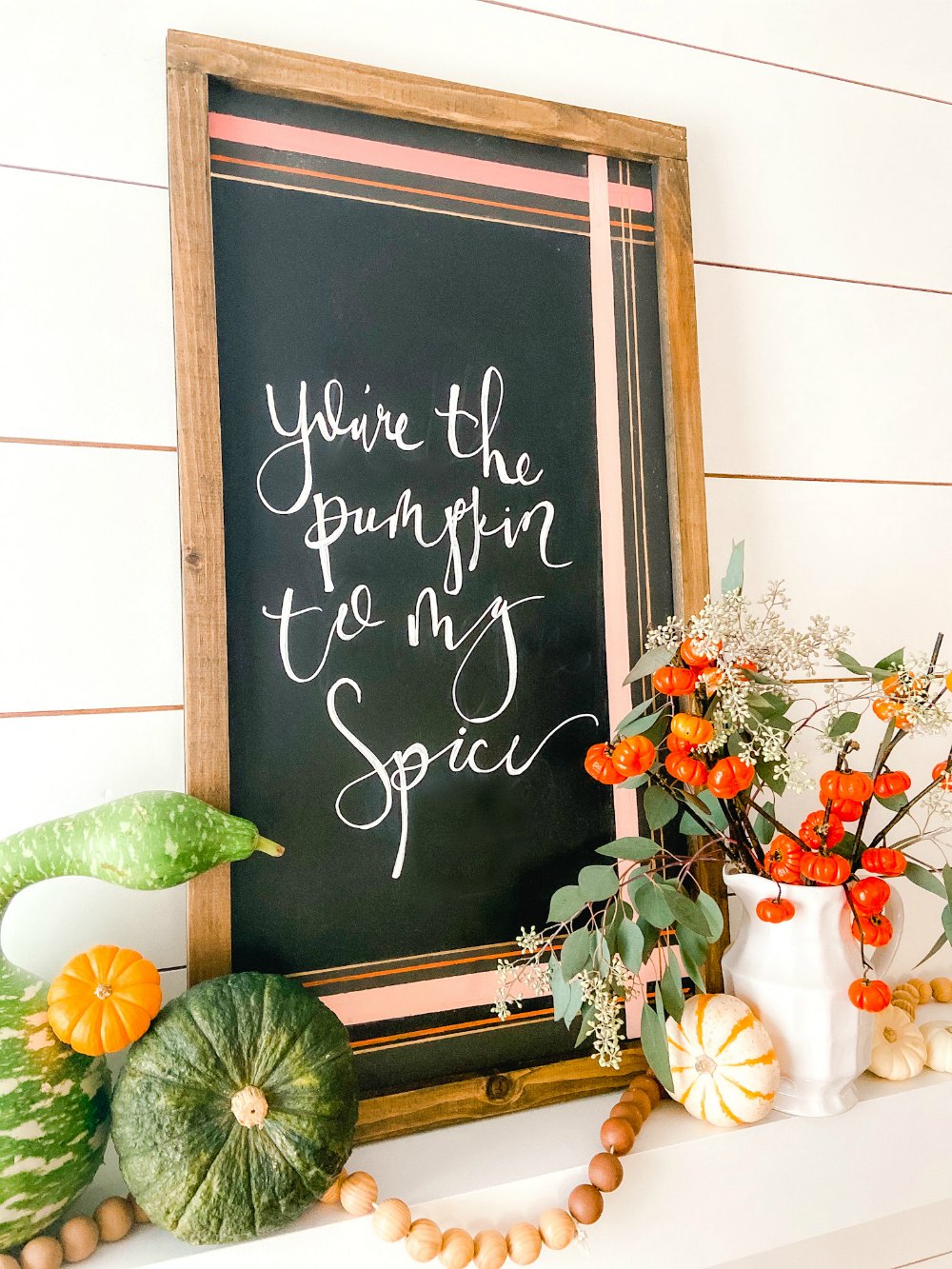 I also created a FREE chalkboard for my mantel. I used mdf boards that were sent as packaging for our bathtub that we are remodeling in our basement. I thought it was the perfect size to create some art!
Paint Stripes to Create a Plaid Border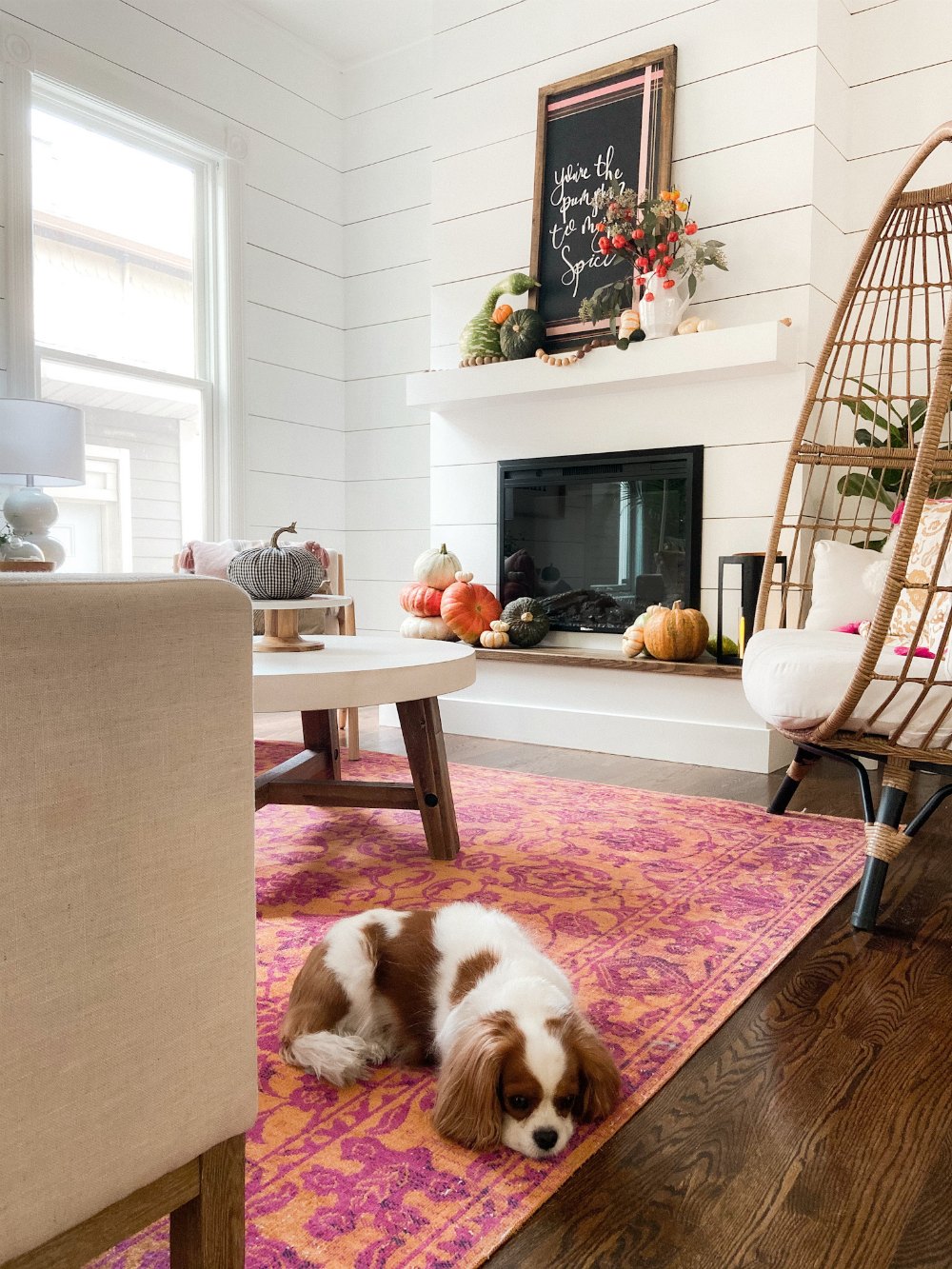 All I did to create this DIY Plaid Chalkboard was spray paint the board with chalkboard spray paint. Then I used painters tape to mark off lines and used three different paints on the lines. SO easy!
Draw a Fall Saying on the DIY Chalkboard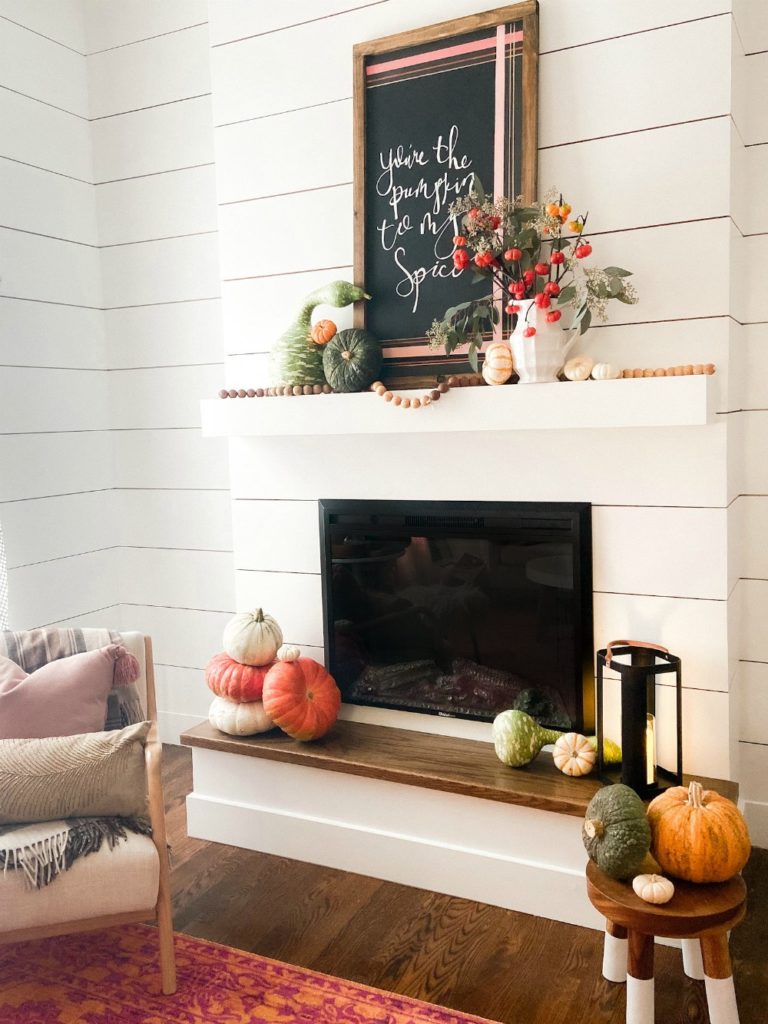 I used a chalkboard pen to draw a little fall saying on the chalkboard. If you do create a chalkboard, remember to condition the new surface first. That just means that you rub chalk all over the surface and then wipe it off before you start drawing. This adds a layer to the surface of the chalkboard so that whatever you draw will not be permanent on the surface.
Add Flowers to a Vase for the Mantel
I found these little mini pumpkin stems at Trader Joes, dont they look just like tiny pumpkins??? I love the way they look on the mantel.
Layer Elements to Create a Pumpkin Mantel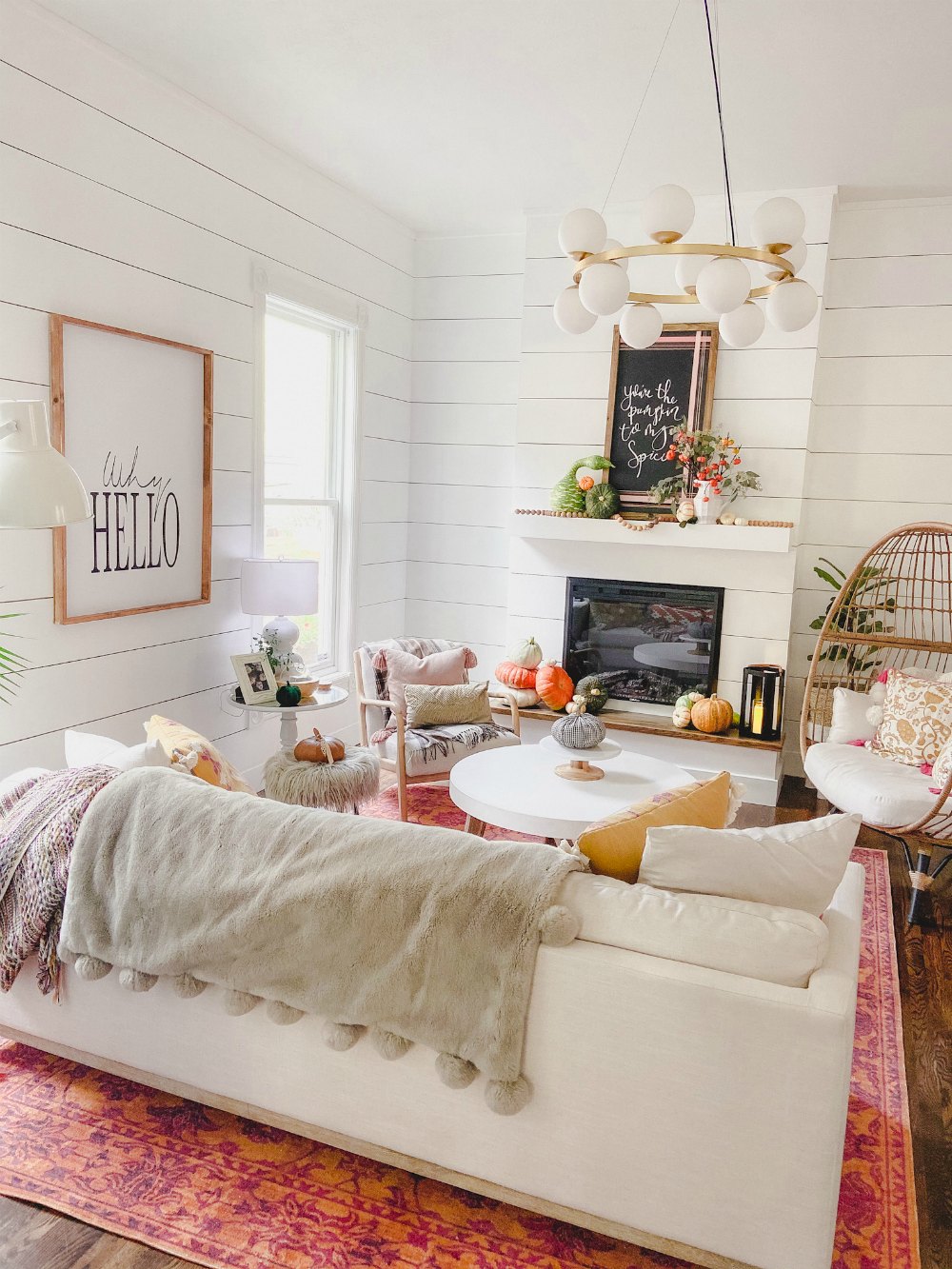 The secret to creating a easy pumpkin mantel is layering the elements. I started off with the big chalkboard. Then I added a natural wood garland, then I piled pumpkins on both sides of the mantel and also on the hearth, along with a cute black lantern. That's it!!
Natural Pumpkin Mantel Video
I also made a little "reel" video, showing how to layer the elements if you want to check it out!
Beautiful Fall Mantel and Decor Ideas








More Fall Mantel Ideas!
I've been having a fun time creating mantels with my fall decor I've collected over the years. This is the fourth mantel I've created this year. Here are the other mantels I've shared this year.
Pin Pumpkin Mantel for Later!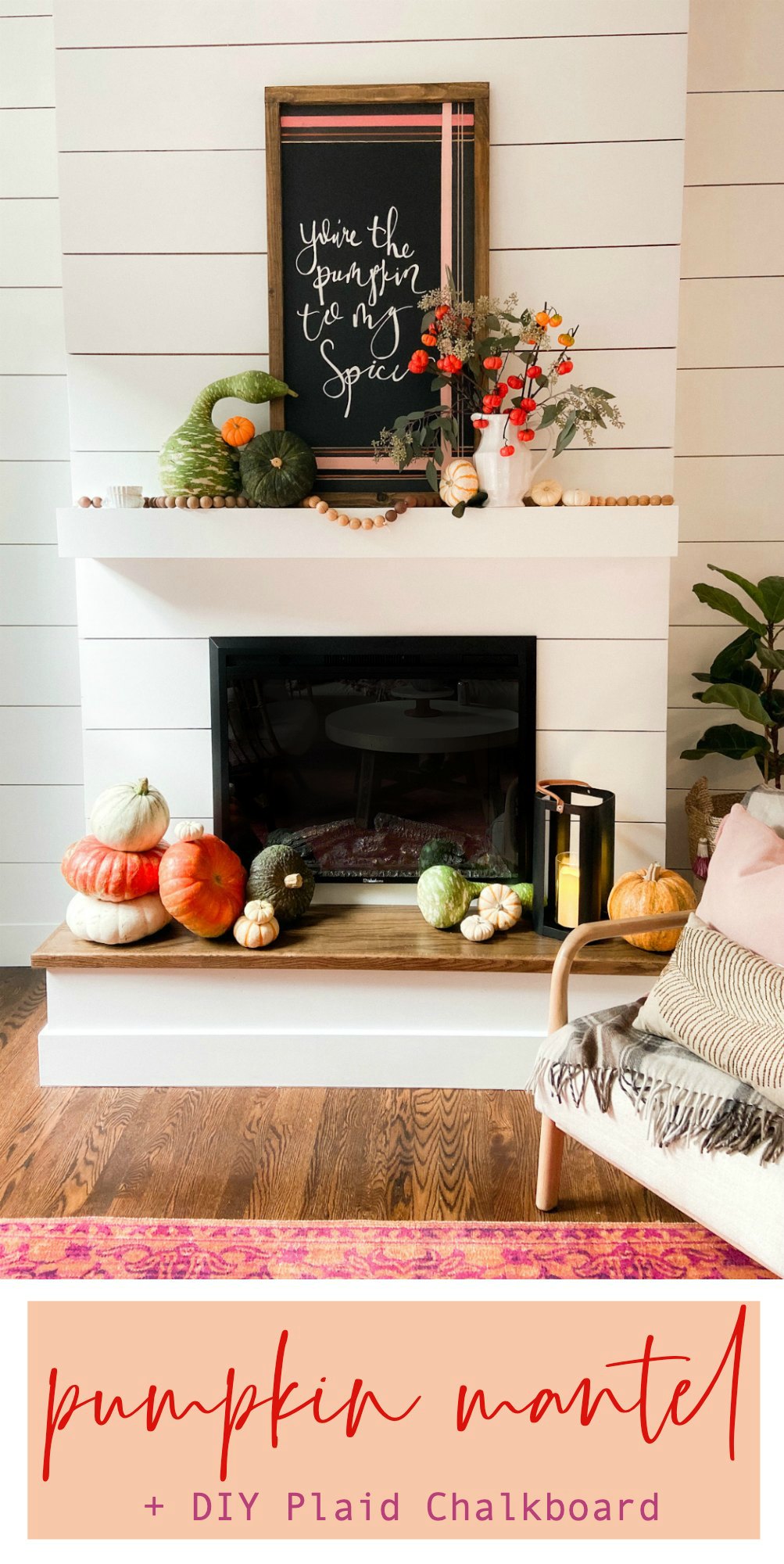 Colorful Fall Kitchen Tour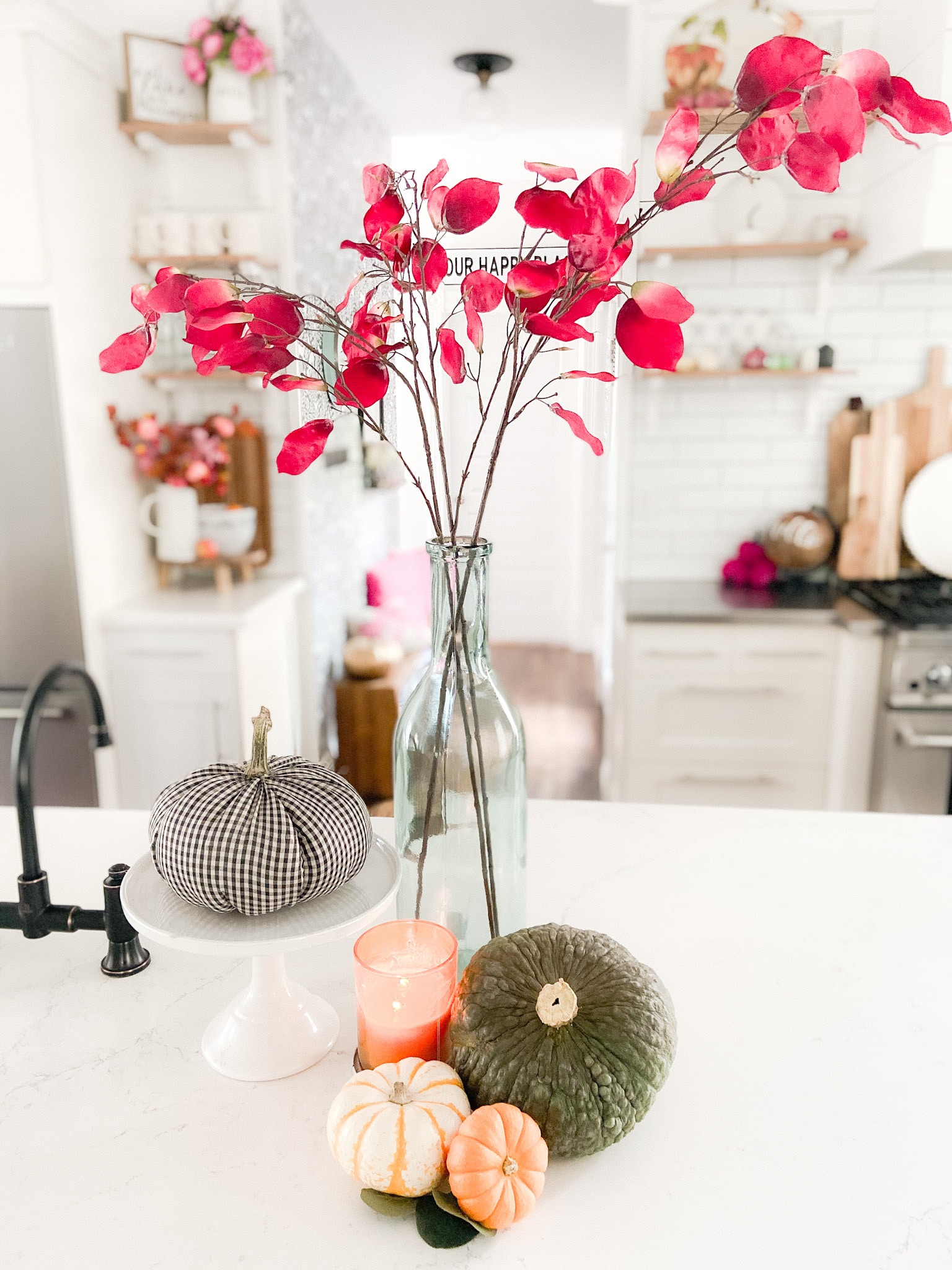 Stop by tomorrow for my DIY Colorful Fall Kitchen Tour. I will share how our remodel is coming along and some simple ways to bring fall color into your home!!
Have a Colorful Day!
xoxo